[title maintitle="GREEN GODDESS" subtitle="Veggie Grill Comes To Toluca Lake"]
Southern Californians love following the latest food trend, but the one constant is we love a great healthy alternative. In the world of fast food and grab-n-go's, demanding more health conscious choices is sort of our thing, and thanks to one chain, those in search of better alternatives have options. Veggie Grill is the only chain that offers 100 percent plant-based items that don't sacrifice on taste.
As the FDA releases more studies on plant-based eating and the harmful effects of fast processed foods, their sole purpose is to protect the safety of the public and make certain that the food being served is not only good for the public, but responsibly made. America has some of the highest obesity rates in the world—further proof we don't eat very healthfully, and that has to change.
The nation's obesity rate is approaching 40 percent, according to data in the American Medical Association's The State of Obesity: Better Policies for a Healthier America 2018. Since this report was released, six more states have been added to the list of those with increasing obesity rates. Americans need to make healthier decisions, including demanding fast food chains offer low-fat, healthy choices, and not merely in theory.
Photos courtesy Veggie Grill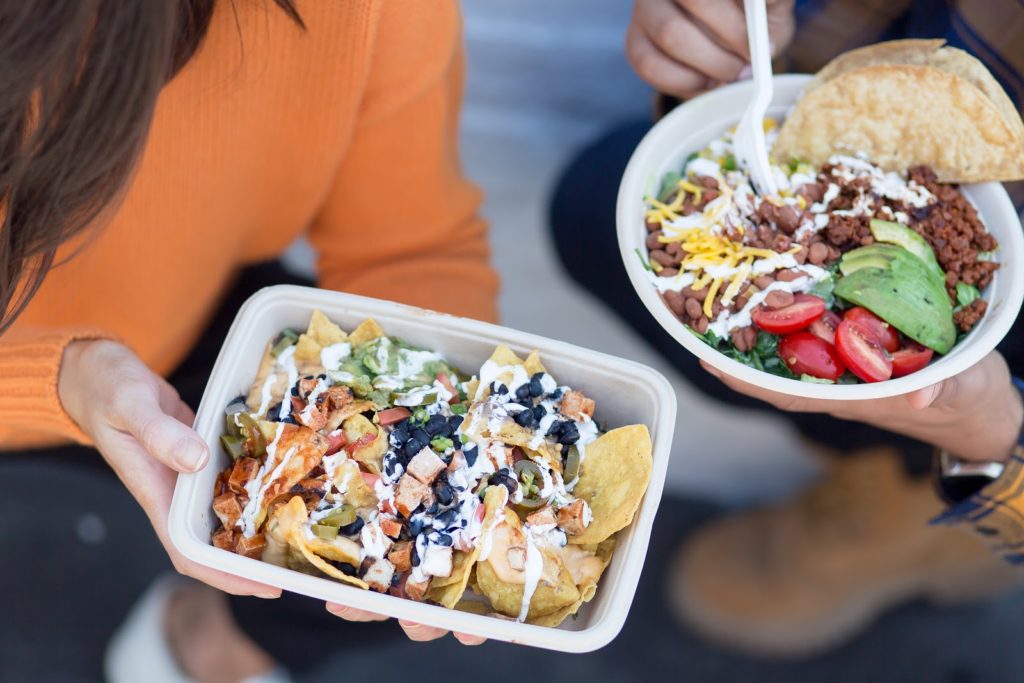 Veggie Grill (VG) is among those making great strides in the plant-based restaurant space. Serving a chef-inspired menu, the new Toluca Lake opening marks the 34th location for the company nationally. This is the first VG in the San Fernando Valley, which hopefully will launch a trend in the area. The newest Toluca Lake location is perfectly situated in the heart of the entertainment hustle and bustle near Walt Disney Studios, Warner Bros., NBC Universal, Burbank Studios, and Nickelodeon.
Working with the City and their architects, the location they rebuilt was a neighborhood fixture, and they managed to reinvigorate the space creating a vibrant eatery loved by locals all too thrilled to have a plant-based restaurant and a fantastic menu to match.
We have received a very warm welcome from the Burbank City Council.
"We have received a very warm welcome from the Burbank City Council, Assembly member Laura Friedman (43rdAssembly District), and Kathryn Barger of the Board of Supervisors for LA County," says Steve Heeley, CEO of Veggie Grill.
The first Veggie Grill opened in Irvine in 2006, located within the Irvine Spectrum shopping center. Fortunate to have been a frequent diner at the original location, my favorite thing on the menu was a blackened tempeh burger on a gluten-free bun with all the fixings, adding avocado and their chipotle aioli accompanied by their famed (and still delicious) sweet potato fries. Veggie Grill was among the first all plant-based restaurants in the area. The menu has evolved since then and has only gotten better.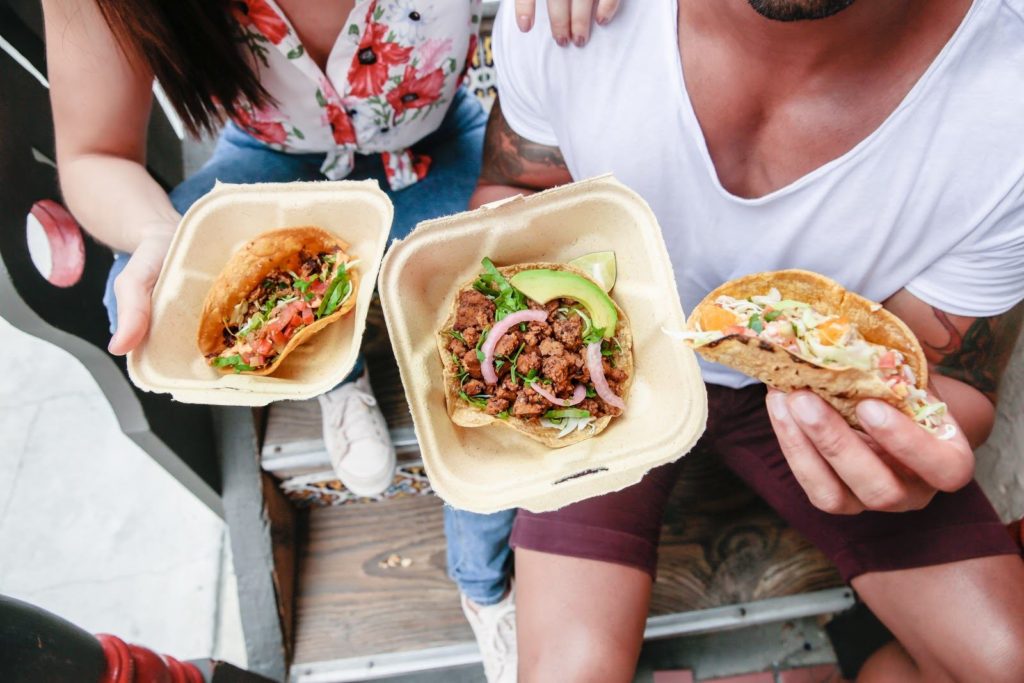 "Today, the West Coast-based brand currently operates 34 locations in California, Oregon, Washington and Illinois, and plans to open throughout the country to provide greater accessibility to plant-based eating and invite all kinds of eaters to enjoy food that ultimately serves us all for the better."
According to Eating Well, a plant-based diet can help stop inflammation which strengthens your heart and lowers your risk of heart disease. It also assists in lowering your BMI and risk of developing diabetes. In a study published this month in the journal Nature, Western diets high in red meats and processed foods alter the environmental pressures of the food system that can increase 90% by 2050, "exceeding key planetary boundaries that define a safe operating space for humanity beyond which Earth's vital ecosystems could become unstable," according to study author Marco Springmann of the Oxford Martin Programme on the Future of Food at the University of Oxford.
This was also echoed in Geneva, Switzerland where a 107 scientists for the UN's Intergovernmental Panel on Climate Change (IPCC) said that if land is used more effectively, it can store more of the carbon emitted by humans. This study was conducted measuring the rate of consumption of meat and dairy and how they fuel global warming, stating that more people could be fed using less land if individuals cut down on eating meat. Heeley says, "We understand how eating habits impact individual, community and global well-being, and craft food that takes care of our lives and future."
Veggie Grill also works with the communities they're in to help raise awareness about health and our environment by actively engaging through fundraisers, donating to local organizations aligned with their vision, and they also support like-minded organizations by participating in local events.
We create food with the greater good in mind while staying committed to thoughtful environmental impact. What we eat matters, so we invite everyone to join in the movement and explore plant-based eating with this in mind," said Heeley.
Toluca Lake Veggie Grill restaurant offers an extensive covered patio to be enjoyed all year round for al fresco dining. They offer kiosks for tablet ordering, have a dedicated parking lot, and a menu that is always evolving though the staples remain.
EDITORS PICKS: Grilled Quinoa + Veg Burger, B.T.L.A., Savory Kale Salad, Bulgogi Beef Protein Bowl, Sweetheart Fries, Carrot Cake.
Located at 4300 Riverside Drive.
www.veggiegrill.com | Facebook, Instagram, Twitter
Photos below by Dawn Garcia