[title maintitle="What's Good for Mother Earth" subtitle="Is Good For Us All"]
As fires blaze across California and the temperatures continue to soar, it's apparent that the climate crisis is very real. Supporting brands who make products responsibly, supporting those companies willing to protect the planet while selling to consumers takes responsible spending to all new heights. All of which to say, with all of the time we have on our hands staying indoors, when redesigning our spaces to accommodate our new lives with remote working, distance learning, and social distancing, its important to choose products that manufacture responsibly made goods that have protecting the environment in mind.
When thinking of redecorating while sitting at home and waiting out the pandemic, supporting brands that have gone to the extreme measure of making sure they're climate compliant is critical. That's where the new Climate Neutral Certified (CNC) label comes in. Much like products with labels that say plant-based, gluten-free, grassfed, or even LEED Certified, knowing how the products we use are made matters.
That CNC label means the difference between supporting the protection of our planet and contributing to the growing climate crisis. As the list of climate neutral certified companies expands, when a company chooses to become certified as Climate Neutral they must undergo requirements that enforce climate neutrality including taking responsibility for all carbon emissions associated with the manufacturing and distribution of their products (Scope 1-3 emissions) and verifiably offsetting to net-zero. In other words, sustainability, lowering their carbon footprint, and consciously moving towards zero emissions, the companies who have garnered the Climate Neutral Certification label are who we should support.
[separator type="thin"] [columns_row width="third"] [column]
[/column] [column]
[/column] [column]
[/column] [/columns_row] [separator type="thin"]
Curious if any company can get the certification, the Representatives of Climate Neutral answer, "Yes, it's for all corporations, because almost every aspect and sector of business leaves an impact on our climate through Scope 1 – 3 emissions." Climate Neutral continues, "Some industries have larger carbon footprints, like product manufacturers, who tend to have the largest percentage of Scope 3 emissions (which stem from their supply chain)."
It seems even digital publications that run day-to-day operations in office buildings would have the largest percentage of Scope 1 and 2 emissions, so what does that mean? According to Climate Neutral, "Scope 1 signifies direct emissions that come from on-site facilities, including fuel burned in company vehicles, natural gas to heat the office, or any direct emissions from owned manufacturing plants. Scope 2 represents indirect emissions. This is mostly your purchased electricity."
[separator type="thin"]
DESIGN TIP No. 1
Re-doing your kitchen and bath tile?
Check out Fireclay Tile; a custom, sustainable tile manufacturer out of California using recycled materials in their manufacturing processes. | www.fireclaytile.com
Design Tip No. 2
Upgrading your bedroom?  Check out Avocado Green Mattress.
The natural, organic mattress manufacturer leading the way in sustainable mattresses, and was the first mattress company to be certified Climate Neutral. The mattress industry accounts for 6.5M tonnes of carbon each year. | www.avocadogreenmattress.com
[separator type="thin"]
In a Q + A with the company, here is a look at what Climate Neutral Certification means to consumers and our purchasing power:
How does climate neutrality impact consumer awareness? Consumers, especially in America, are very concerned about Climate Change. Yet, consumers have not been effectively mobilized in the climate movement. Providing a verified consumer label, like Climate Neutral Certified, (1) brings the impact of carbon footprints to the front of mind at point-of-purchase, and (2) provides transparency behind sustainability claims. Many brands are claiming 'sustainability,' but what does that really mean and who is holding them accountable? Similar to USDA Organic and Fair Trade Certified, Climate Neutral aims to provide specific regulations brands must face claiming carbon neutrality. Consumers can then use the label to 'vote with their dollar,' so to speak, and choose to support brands who have gone through the rigorous certification steps.
What can we do as consumers and a species to contribute to lowering carbon emission and our overall carbon footprint?
We can start by supporting, and purchasing, products exclusively from brands that are actively reducing their carbon footprint throughout their supply chains. Brands and manufacturers are our largest polluters, and consumers can catalyze change within brands through how they choose who they purchase from. There are many resources you can shop to live more sustainably now, but the hope is for Climate Neutral to bring unity across industries with an easy marketing message for consumers to understand. Consumers shouldn't have to download an app to understand which products are sustainable.
The Climate-Neutral verified label will make it easier to shop and purchase products with a net-zero carbon footprint.
How did the Climate Neutral certification come to be? Who is behind it? 
The founders of Peak Design and BioLite, two sustainably-oriented entrepreneurs, co-founded Climate Neutral after they amounted frustrations around (1) the previous carbon measurement process (costly and time-consuming) and (2) the realization that offsetting carbon emissions for MOST brands is less than 1% of revenue. Companies pay for trash to be taken out, why can't they pay for carbon emissions (trash to our atmosphere)?
Climate Neutral settled on their message: ALL companies should be climate-neutral and become Climate Neutral certified.
The company then launched into several discussions on certifications, consumers, and regulations; re-affirming the need to mobilize consumers through a verified label. Finally, Climate Neutral launched it's proprietary carbon measurement software (the BEE) to make corporate carbon measurement easier by eliminating some of the largest barriers entry companies previously faced in the corporate carbon measurement process.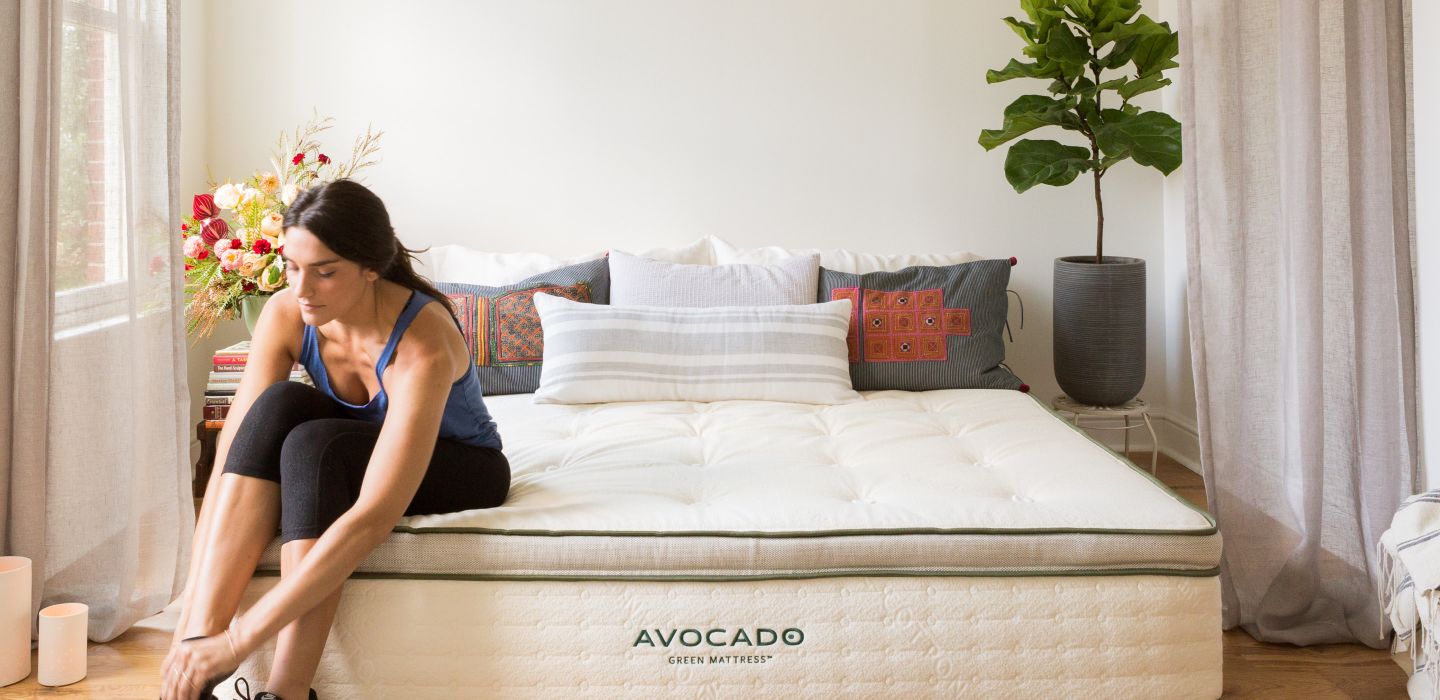 How many organizations had to join forces to bring it to fruition?
The co-founders listed above got the ball rolling with CEO Austin Whitman in 2018, and they were able to certify Avocado Green Mattress. The nonprofit made its official announcement at Summer OR in 2019, where 36 brands quickly signed on to committing to be Climate Neutral. In October, through an online Kickstarter campaign, the nonprofit was able to raise over $160,000 quickly gaining support and momentum.
Are legislative measures still being written to continue to encourage climate neutrality?
Yes, there are still talks of carbon taxing and low carbon enforcement in the 'Green New Deal'; however, in reality, the public and consumers can act quicker when enforcing corporate change than government policy will.
In essence, much like we buy food that is Certified Organic or Sustainably Made or Sourced, supporting companies with the Climate Neutral Certification means taking our purchasing power to support brands and products that aren't harming the planet. To learn more about getting your own company or products certified or to learn about companies proudly Climate Neutral certified, visit www.ClimateNeutral.org
[separator type="thin"]
Design Tip No. 3
Installing new flooring?
Consider using Flooret; a direct-to-consumer vinyl flooring manufacturer aiming to bring sustainability and transparency to the design industry. | www.flooret.com
Design Tip No. 4
Switching up the kid's playroom?

Sustainable furniture manufacturer Franklin and Emily provide pre-assembled furniture pieces, from loveseat sofas to children's desks.
www.franklinemily.com | See all 139 certified brands across 10 industries.
[separator type="thin"]
[columns_row width="half"] [column]
[/column] [column]
[/column] [/columns_row]