How Some Companies Are Stepping Up Their Game
[dropcap letter="F"]inding new things to be excited about is a challenge in our present time of
political madness
and economic instability (courtesy of corona), but thankfully this bizarre time has also led to innovation in business, tech, hospitality, and beyond. So if innovation leads to companies and brands taking more chances, that is the silver lining in all this chaos.
From the greatest electric car company on the planet going into the Tyke space—to ice cream that leaves you feeling less guilty—life these days is a little odd yet strangely intriguing. Rather than fight the unsettling vibe we're all trying to understand, it's time to embrace the innovative and cool. And support some pretty impressive California companies in the process.
Below are our editorial picks for new and interesting things to get you excited about. #FunATODDistractions
[separator type="thin"]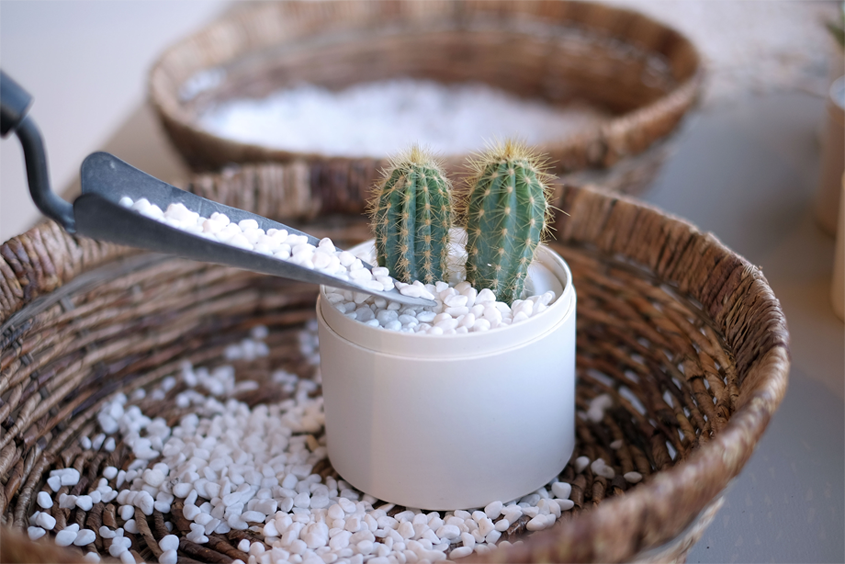 Get Chic-y with Lulu's
LA born succulents give life and consciousness to home décor.
The time for invading your home space with beautiful draught resistance plants is now. It seems staying in our own respective space has given way to a flurry of design ideas and in Southern California, buying greens that not only do your mental well-being good but also save water? That's a win. Lulu's Garden Founded by Liraz Birnhaum, is based and grown in the heart of LA. With an outdoor growing terrarium, Birnhaum has succulent bundles of three-to-four varietals as well as mix-and-match planters. Each order also comes packaged in an environmentally sustainable box that doubles as a planter, giving Lulu's not just an edge in garden design but a nod from Mother Nature for thinking outside the box (literally).
Lulu's Garden is more than high-end, Insta-ready succulents. Birnhaum gives a portion of the proceeds from every sale to safe water programs around the world so in addition to saving water by making smarter garden choices, you're contributing to the greater good. For those of you on the fence about succulents, s an aside, when you plant draught resistant succulents in your front yard, the Los Angeles Department of Water and Power gives you a discount on service as a thank you for conserving water.
$10-$125 | Order online for pick-up or delivery at LulasGarden.com.
[separator type="thin"] [columns_row width="third"] [column]
[/column] [column]
[/column] [column]
[/column] [/columns_row] [separator type="thin"]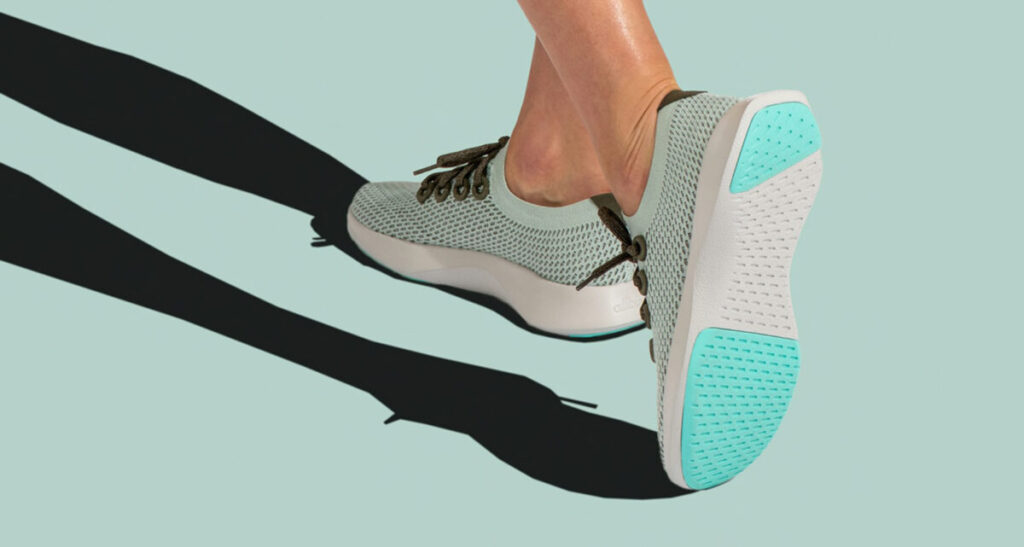 Swanky + Sustainable
Allbirds is doing more than making shoes. They're saving the planet one step at a time.
Who would have thought sustainable footwear could be all the rage, but turns out smartly made shoes make buying them a whole lot easier. Venice Beach company Allbirds is among the first footwear companies to proudly tout their Carbon Neutral Certification label. With the planet in mind, Founders Tim Brown, Joey Zwillinger began in 2014 with a business model in mind that would not only make well-made footwear from athletic to everyday, but they would not be wasteful in their manufacturing. How do they do that you ask? Let's just say plastic water bottles can do way more than house your H2O. The shoes are made using recycled bottles (shoelaces), castor bean oil (shoe soles), cardboard in the packaging (show boxes), and wool fabric (design). Allbirds is a $1.4 billion California-based company whose devotion to being climate neutral and lowering their carbon emission outputs speaks volumes—and raises the bar for every other shoe company out there.
"As a certified B Corp, we do business differently. The environment is a stakeholder here, and how we treat it is just as important as the bottom line," says the Founders. Allbirds also has a partnership with Soles4Souls®, where lightly used Allbirds find new life helping communities in need around the world. And they don't just make kickass kicks. They also have an underwear and socks line that are simply and responsibly made.
Underwear starts at $16 and shoes start at $95 | Allbirds.com
[separator type="thin"]
Move Over Toy Car!
Telsa's Fancy New Tyke Car… yes. It's for kids. 
When one thinks of Telsa, speed, design, environmentalism, and wondering what crazy wild things Elon Musk is up to comes to mind. When we think of Radio Flyer, we think of the beloved red tricycle and the little red wagon none of us ever wanted to grow out of. Now, the two companies have come together to introduce the first ever My Model Y children's ride-on car. Like one would expect, the cars are Radio Flyer red and have the bells and whistles Tesla wouldn't dare omit. The car has a honking horn, ergonomic seat (because kids need comfort and support too), black induction wheels (I mean, who doesn't want badass wheels), and it also has working steering. Radio Flyer Chief Wagon Officer, Robert Pasin is taking his commitment to innovative high-quality products next level, and this Radio Flyer/Tesla creation is evidence of precisely that.
The tyke mobile is not only sleek, but surprisingly competitively priced.
$100-$500 | Radioflyer.com/tesla
[separator type="thin"]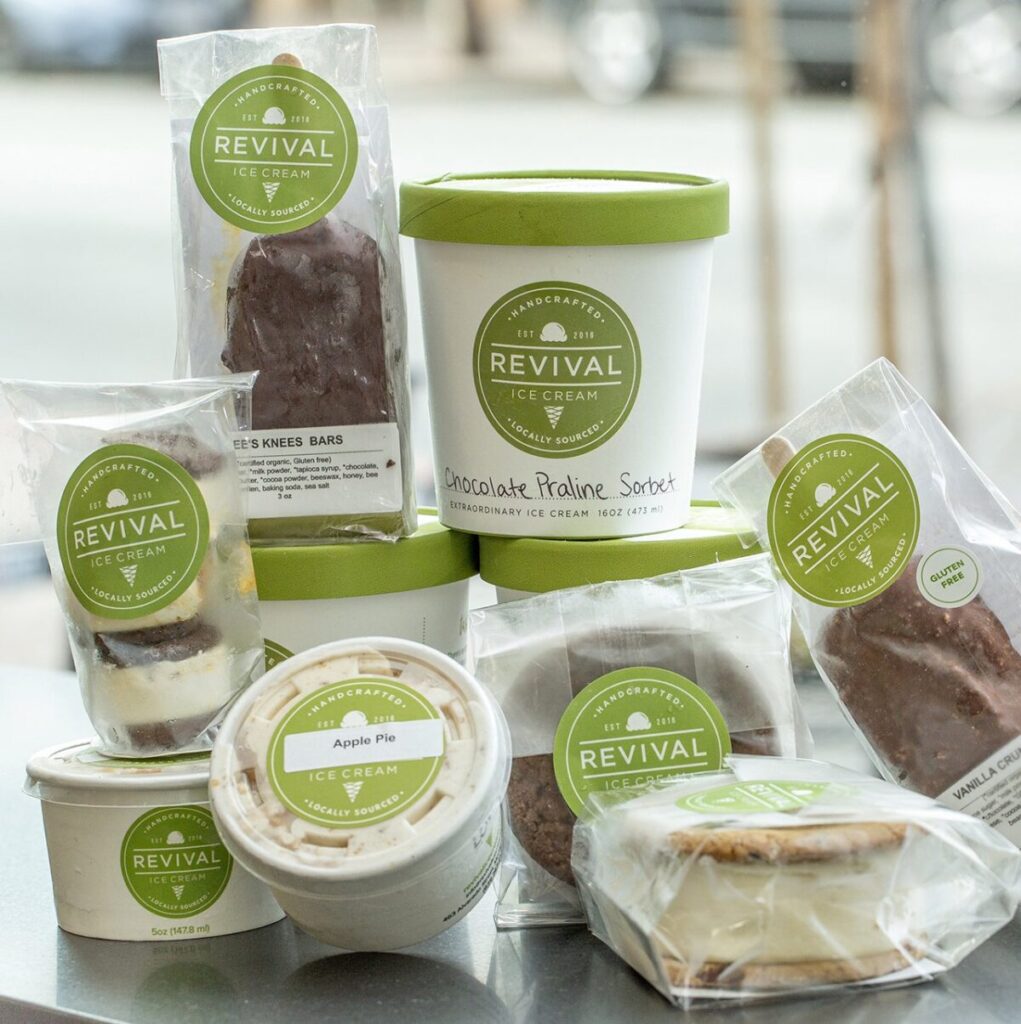 Green and Creamy
Ice Cream free of guilt (mostly).
We need more feel-good ice cream and while it's made just a few short hours north of Los Angeles in Monterey, Revival Ice Cream is not only making delicious creamy goodness, they're a certified green business. Adriana Shuman is a pharmacist and chemist-turned-ice-cream-entrepreneur who founded Revival because she wanted ice cream that you could actually feel good about eating.
The product uses organic, fresh sustainably-sourced ingredients absent of GMO's, soy, antibiotics, or artificial additives; even their waffle cones are vegan and made with zero preservatives. The best thing about Revival Ice Cream gives back by directly supporting local communities and organizations through their partnerships with Surfrider Foundation, Last Plastic Straw, and the Plastic Pollution Coalition. TIP: Try the Bees Knees, and order the Taste the Love Custom Packages.
Revival | 463 Alvarado Street, Monterey | 831.747.2113
Order Online: $99-$119 | 6-pint bundle
[separator type="thin"]

The James of Hollywood
No longer just a hotel, The James is opened now as a boutique residential space for short and long-term stays.
Once upon a time in Hollywood, The Commodore designed in the 1920's—now known as The James—was where actors would take up residence while they launched their careers. With 73 units ranging from 350-810 square feet, The James has partnered with Bread & Salt Hospitality to make this home again for those looking for pristine design, gorgeous architecture and ease.
Located within walking distance of the famed Hollywood Boulevard, near the best martini in town at Musso & Frank's, these gorgeous residences have vaulted nine-foot ceilings, spacious walk-in closets, and ensuite bathrooms. Residents can enjoy the swanky lounge, soak in a piece of LA history, and take advantage of concierge service, a state-of-the-art fitness center, Apple TV, high speed wi-fi, and glide into mid-century-modern-meets-groovy-seventies design.
The interior design concepts is a culmination of New York and Los Angeles designers, Nil Erbil (Style Mood) and Brian McGrory. Their nuanced aesthetics pay homage to true artisanship evident in the bespoke furniture and elements of earth and whimsy. Utilizing varying textures of velvet, leather, copper, and walnut there is a warmth and grounding one feels at The James.
Net Room Rates
1-3 Months Studio Residences start at $115 per day | $3,450 per month
1-3 Months One-Bedroom start at $135 per day | $4,050 per month
The James of Hollywood | 1830 North Cherokee Avenue | 323.957.3009
[columns_row width="half"] [column]
[/column] [column]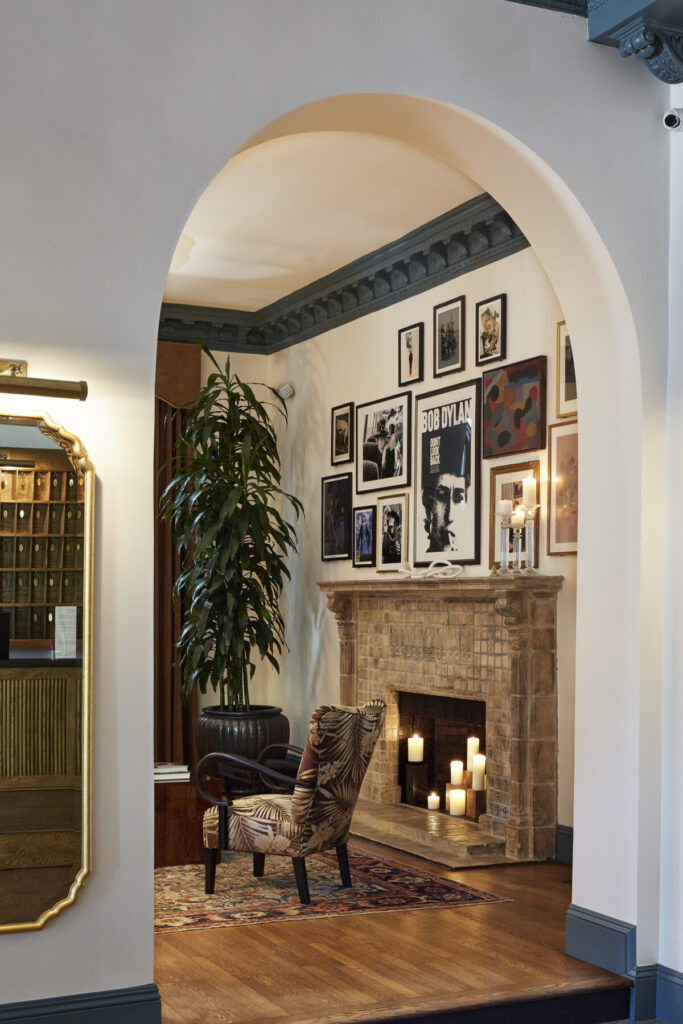 [/column] [/columns_row]