Eating and Supporting Locals
Ordering Takeout From Local
As editors and journalists, we work tirelessly but we are also given tremendous opportunities to experience extraordinary things. Among them is dining, going to beautiful, complex, sublime tastings from culinary arts to baffling and experiential mixology events. In the wake of COVID, all of that came to a halt—and while we all miss it ever so, what we got to experience was a gift.
Having access to the most prestigious chefs, bartenders, and mixologists we have sat at some of the most exquisite tables and we have been graciously fed and happily quenched. But now that the latest L.A. Times article published announcing 110,000 restaurants across the United States have closed for good thanks to the pandemic? It's our turn to step in, return the favor and give them as much of our patronage as we can.
So how do we support our local restaurants, chefs, and bartenders? By ordering takeout, delivery, buying from local farms, and supporting their various innovative dining and drinking programs. Reaching out to several restaurants in Southern California, particularly Los Angeles, below is a list of places you can order for takeout and delivery.
And to the many chefs, bartenders and mixologists we've had the pleasure of working with, dining with, toasting with and supporting … thank you. You have given us so much as diners, drinkers, editors and journalists and if you haven't heard it lately, you are beyond appreciated.
To every hungry and thirsty diner out there—the need for our support has never been greater. We are in dire times as those restaurants closed mean hundreds of thousands of unemployed individuals hoping for the industry to find new footing again in 2021. It's our turn to step up and do everything we can to save any more from closing for good. Consider this your call-to-action.
To every restaurant, chef, bartender and mixologist that opened its tables and establishments up to us editors and journalists, you are the pulse of our city. We may write articles and promote you, but you welcomed us, fed us, and shared your creative vision with us. We owe you.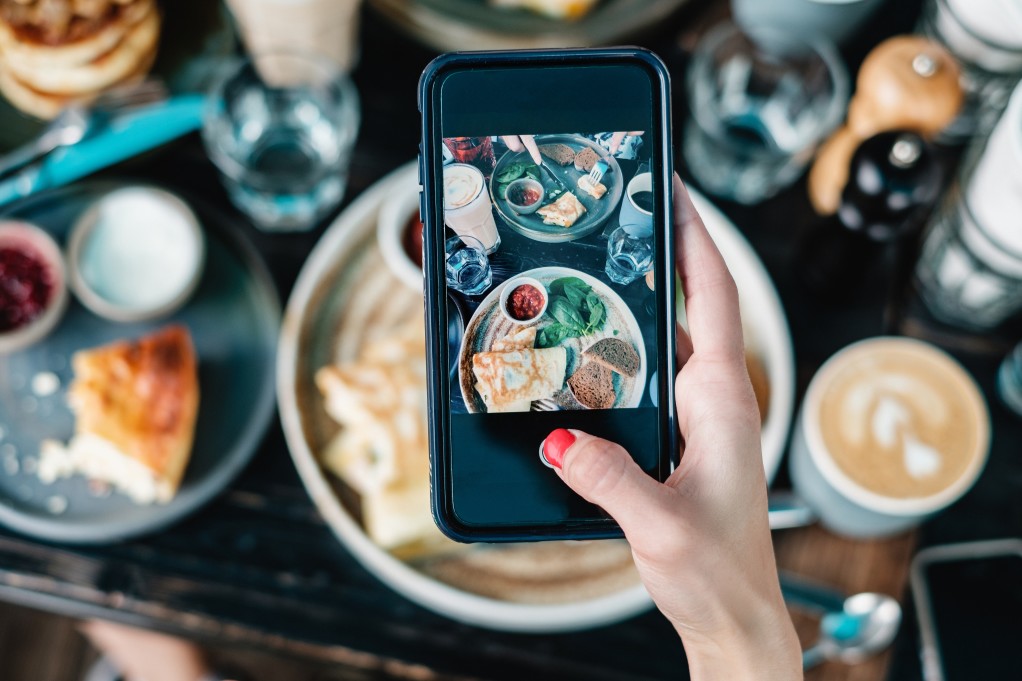 FOOD
Rustic Kitchen LA
Mar Vista
rustickitchen.la | Free delivery for orders over $75 | Open 10 a.m. to 9 p.m. daily
Delivering to Mar Vista, Palms, Venice, some of Santa Monica + Culver City
Malama Pono Restaurant
Sherman Oaks
malamaponorestaurant.com | Call to order (747)-264-1995
Curbside, Takeout, Delivery available, Monday—Saturday, 3-9 p.m. \ Happy Hour 3-6 p.m.
Blu Jam Cafe
Hollywood, DTLA, Tarzana, Sherman Oaks
blujamcafe.com | Open Daily, 10 a.m. to 2 p.m.
Takeout and Delivery
Edo Box by Makoto
Santa Monica, Open Daily 11 a.m. to 9 p.m.
Takeout and Delivery  | edoboxbymakoto.com
Little Beast 
Silverlake, Tuesday—Sunday 5-9 p.m.
Takeout and Delivery | littlebeastrestaurant.com
L'Antica Pizzeria da Michele
Mid-Wilshire, Monday—Friday, 11 a.m. to 10 p.m.
Takeout, Delivery | damicheleusa.com
+ Drive-In Movies (short films in the back parking lot, safely distanced in your car)
Marinate
West Hollywood, Tuesday–Sunday, 11 a.m. to 10 p.m.
Takeout + Delivery | marinateyourlife.com
DRINKS
We all miss our local bartenders and mixologists, and thankfully there is a solution.
Rx Cocktails LA
Putting together unique mixology kits made by LA bartenders, including a menu comprised of snacks and grab-n-go boxes available for delivery. Drinks at your doorstep!
West LA, including Hollywood.
Truman House Tavern
Offering cocktails, wine and beer to go.
San Fernando
trumanhouse.hrpos.heartland.us/menu