California Holiday Gift Guide
Giving with Intention, Supporting Local
California's economy has taken some rather heavy hits this year.
In light of celebrating small business and the phenomenal creatives, designers, filmmakers, entrepreneurs, and innovators in California, its time to push pause on our incessant Amazon purchases. Instead, let's allocate some of our hard earned money to those working so hard to give us beautiful and unique products you can't find anywhere else but in our very own neighborhoods.
Time to show some love to brands and visionaries offering more than just a place to shop (online or in-store). Below are individuals, boutique shops, and online stores run by Los Angeles and California locals who have given so much love to the communities they live in. This week, let's give them some well deserved love in return, and say thank you by buying local.
[separator type="thin"]
TOLUCA LAKE
Toluca Lake is home to many of Hollywood's film and television studios, and has a long history of some rather well-known old Hollywood stars and starlets living there including the legendary Bob Hope. It may also be one of the last true holdouts of quaint Los Angeles neighborhoods where neighbors actually talk to one another, you can walk into your local wine or cocktail bar—actually know the owners and bartenders—the food options are plentiful, and the boutique shops are not only well stocked with gorgeous clothing and accessories, the women who own them and work at them are your instant best friends.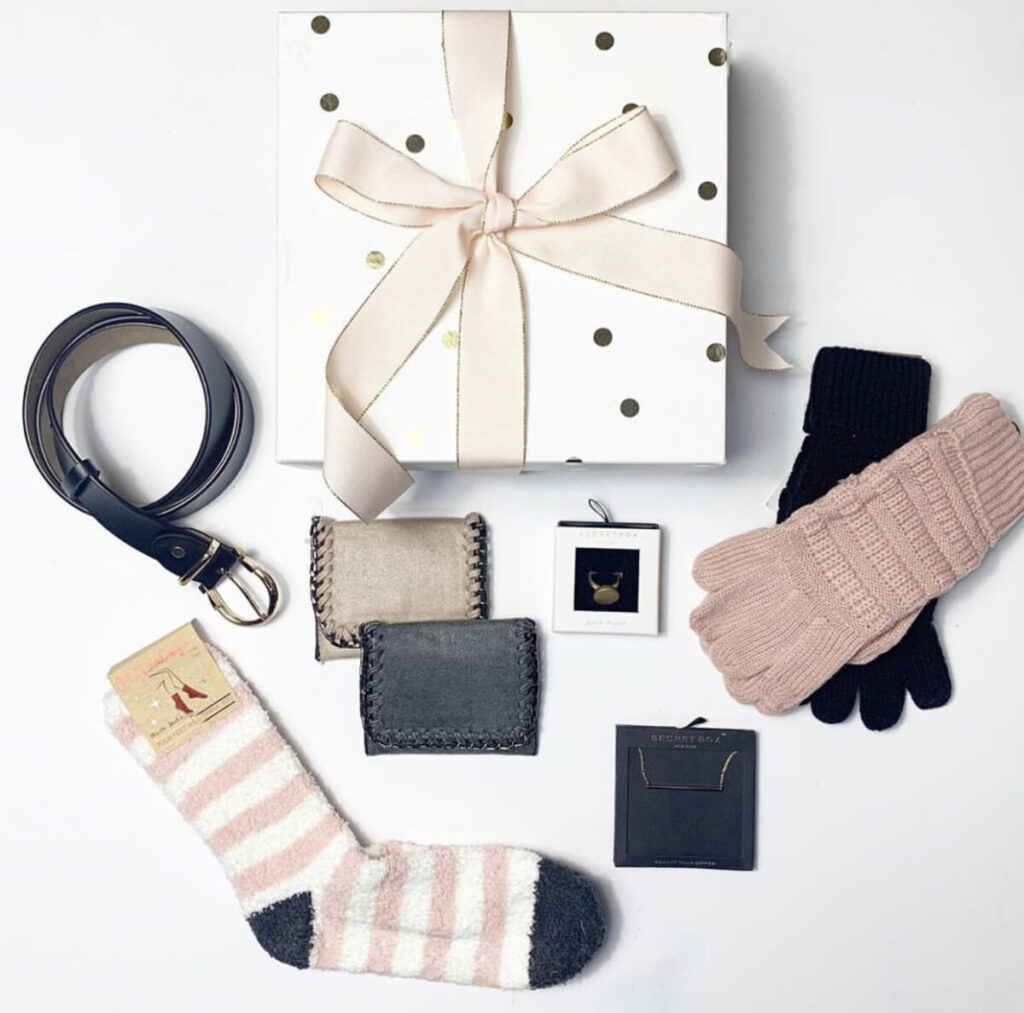 [columns_row width="half"] [column]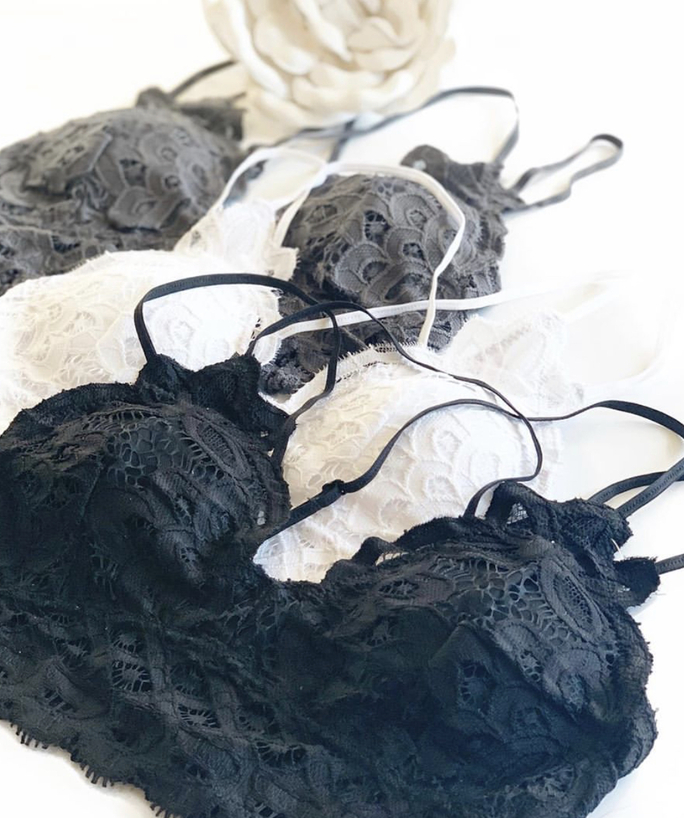 [/column] [column]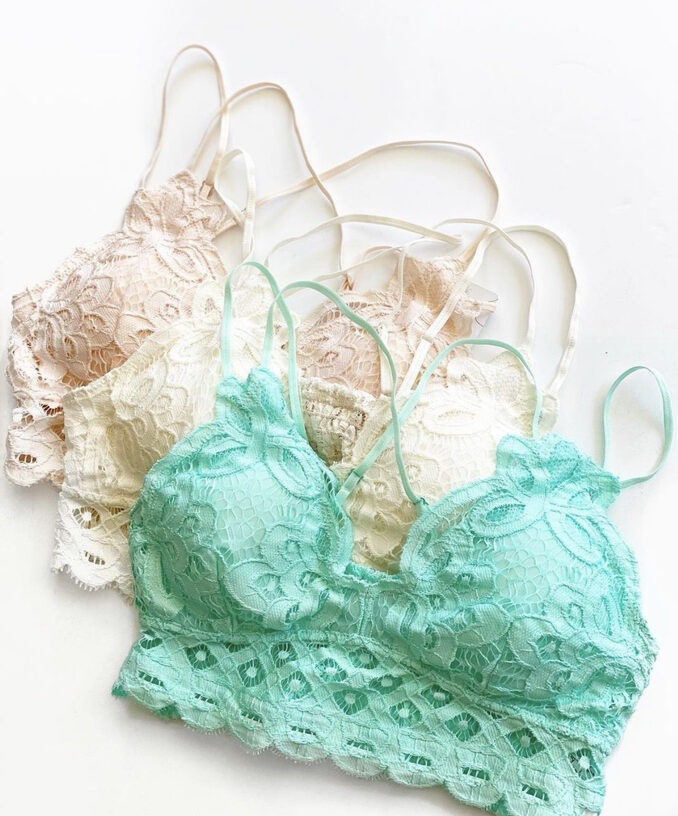 [/column] [/columns_row]
I'm speaking of course of Rose & Sage owned by young entrepreneur Soraya Ardakani. The store is curated with everything from fab jeans, dresses, and tees, outerwear, sleepwear, jewelry, and an impressive line of masks including brands such as Coco Chanel, but it's their lacy bralettes that stole my heart. Made for most cup sizes (including DD) the delicate intimate wear will support your girls and have you feeling sexy and seductive under any outfit. Ardakan has thoughtfully hand selected styles that appeal to women of any age offering sophistication, style and a beautifully designed store sprinkled with pinks and sage greens that make the shopping experience sublime. Stop in to see Soraya, Phyllis, or Zoe any day of the week! Tell them Dawn sent you.
10143 Riverside Dr. | Toluca Lake, CA 91602 | 818-509-7886 | @roseandsage
[button content="SHOP Rose & Sage NOW" color="pink" text="white" url="https://www.roseandsage.com" openin="_blank"]
---
Spin the Bottle
Much like its clever name, Spin the Bottle is the favorite neighborhood wine bar. Owned by Doug LaGambina, Spin the Bottle is so much more than a wine bar. LaGambina is all personality, and his passion and knowledge of wines is evident in the range of varietals and blends he carries. From California to South America, to Europe, Australia, and Africa, he has a bottle you didn't know you needed. STB offers a range of wines, bubbles, and the kind of impeccable service you flock to. Carrying unique small batch wines at phenomenal prices with the most lovable staff makes this my local favorite. It also happens to be the kind of place that you'll pull up a seat, sit next to a stranger, and become fast friends with whomever is seated at the small and intimate bar. While COVID put a damper on wine hour and social gathering, Spin the Bottle is open for delivery and retail pickup Tuesdays through Saturdays from 12-6 p.m. You can order online or via Instagram.
[button content="WINE ME NOW" color="black" text="white" url="http://www.instagram.com/spinthebottlewinestudio" openin="_self"]
---
LOS ANGELES
Do Better University
If you're a fan of The Orville, Family Guy or The Cleveland Show then chances are you know actor, writer, director, concert pianist and overall good human, J. Lee.  Lee has launched his line of #DoBetterUniversity apparel amid the pandemic as a call to action. #DoBetter is a reminder that it's up to us to make the world a better place. It's up to us as individuals to take responsibility for how we treat one another, live our lives, work, play, love, and participate. The apparel line consists of sweatshirts, hoodies, baseball tees, and hats that plant seeds of hope, integrity, and speak loudly to systemic injustice, social, racial and gender inequities, and to do our part to get us all through the pandemic (like wearing a mask for one!). I own several of the hoodies and they're my favorite, most comfy hoodies in my entire wardrobe.
[columns_row width="half"] [column]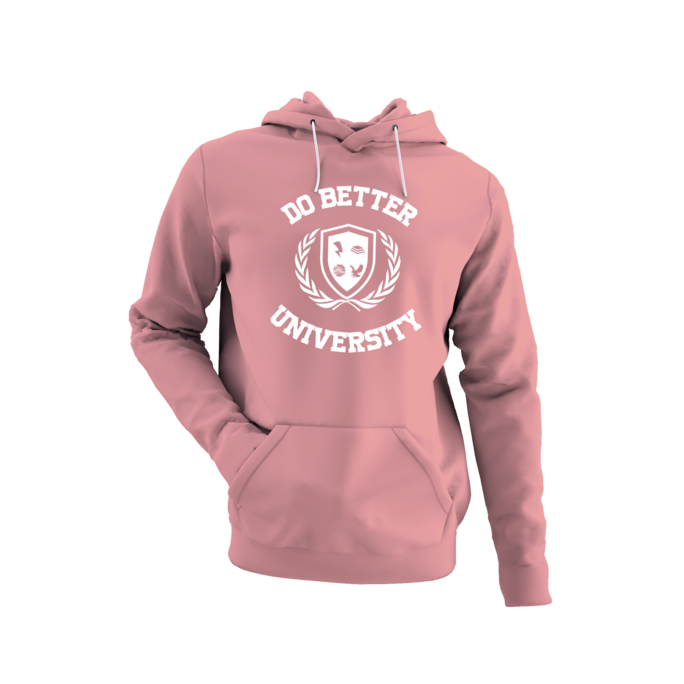 [/column] [column]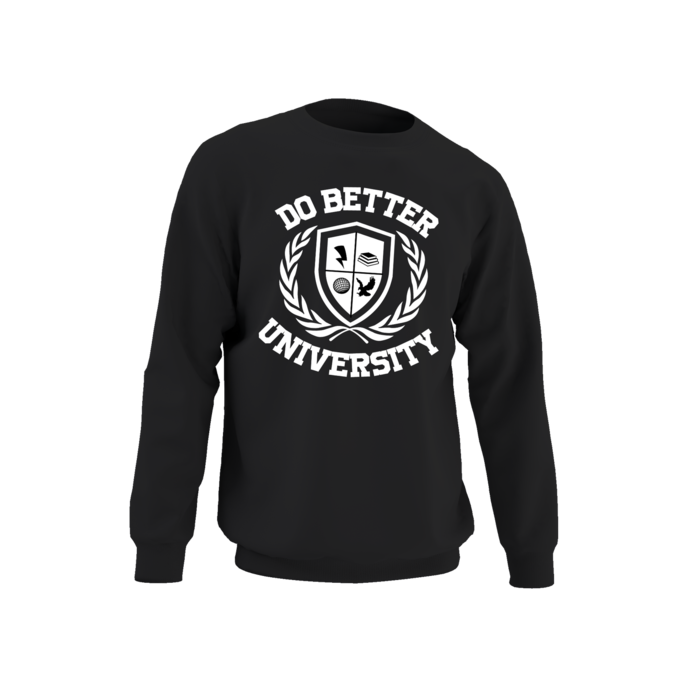 [/column] [/columns_row]
At the end of the day, it is our job to #DoBetter and that's Lee's point. So…you ready to step up?
[button content="SHOP #DoBetter" color="black" text="white" url="https://dobetteruniversity.com" openin="_blank"]
Lee also happens to be a staunch advocate of health and fitness and practices what he preaches. He is a rarity in Hollywood for sure, but is also a man who has impacted so many through his sense of self, his tireless work ethic, sense of humor, brilliant mind, and his love of those he works with, calls family or friend—and I assure you it's an honor to know him.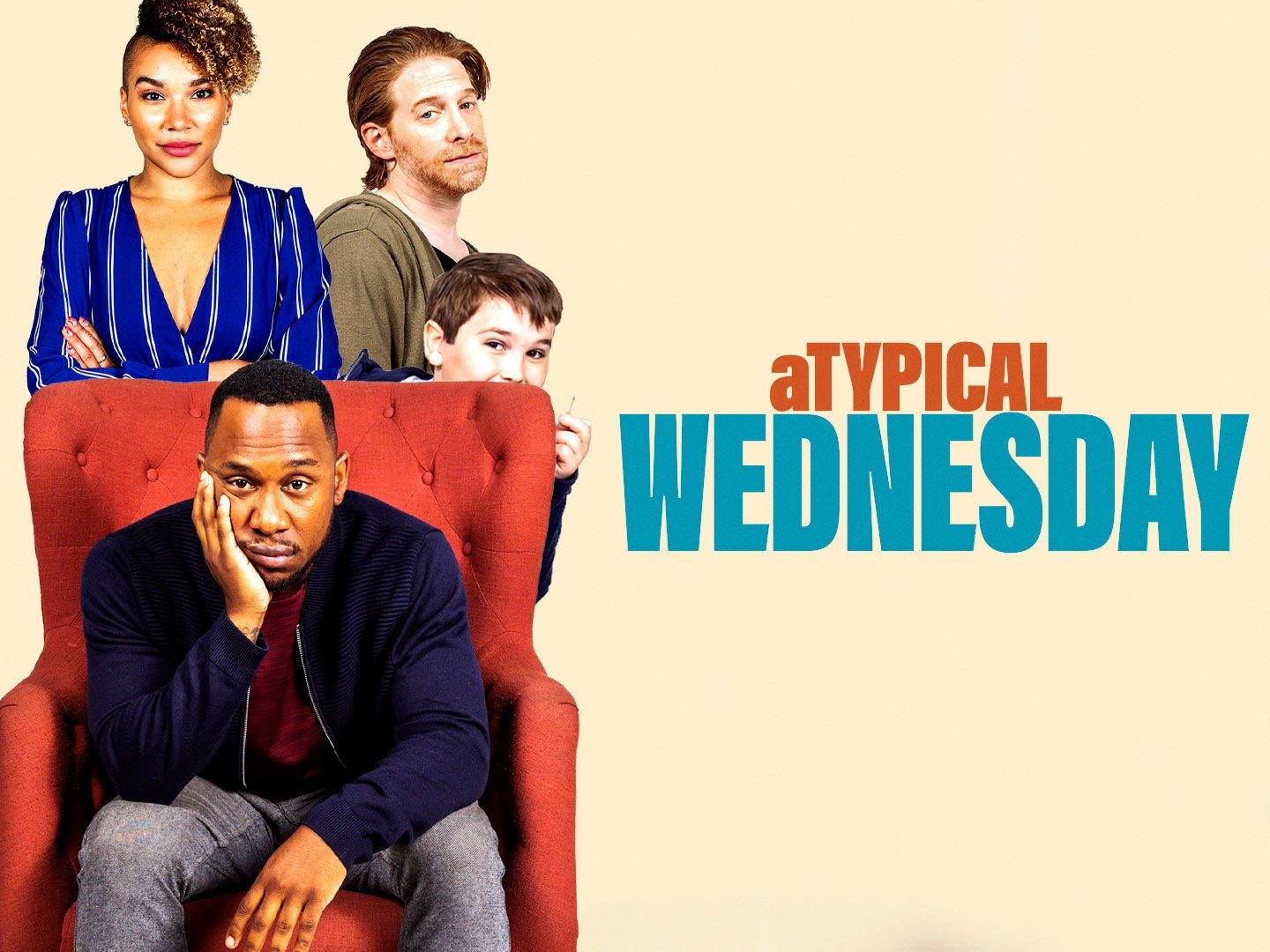 In addition to his kickass apparel line, make sure to rent or purchase his film that he wrote and directed, now on Amazon, A Typical Wednesday. The film's logline says it all: A well-intentioned black man's weekly therapist visit takes a turn when a white kid is "left behind" at the therapist's office.
Starring Lee, Umbrella Academy's Emmy Raver-Lampman, Seth Green, Sujata Day, Bresha Webb
---
ORANGE COUNTY
The SheSurvival Box
Ladies, it's time to tap into our sense of humor to get us through what can only be referred to as SheSurvival. Redefining what it means to be woman/mom/boss babe/partner/cook/taxi driver/lover/friend and the many, many other hats we're wearing mid-pandemic, MyJane has come to the rescue by way of premier hemp-based products and cartoonist Adrienne Hedger.
[columns_row width="half"] [column]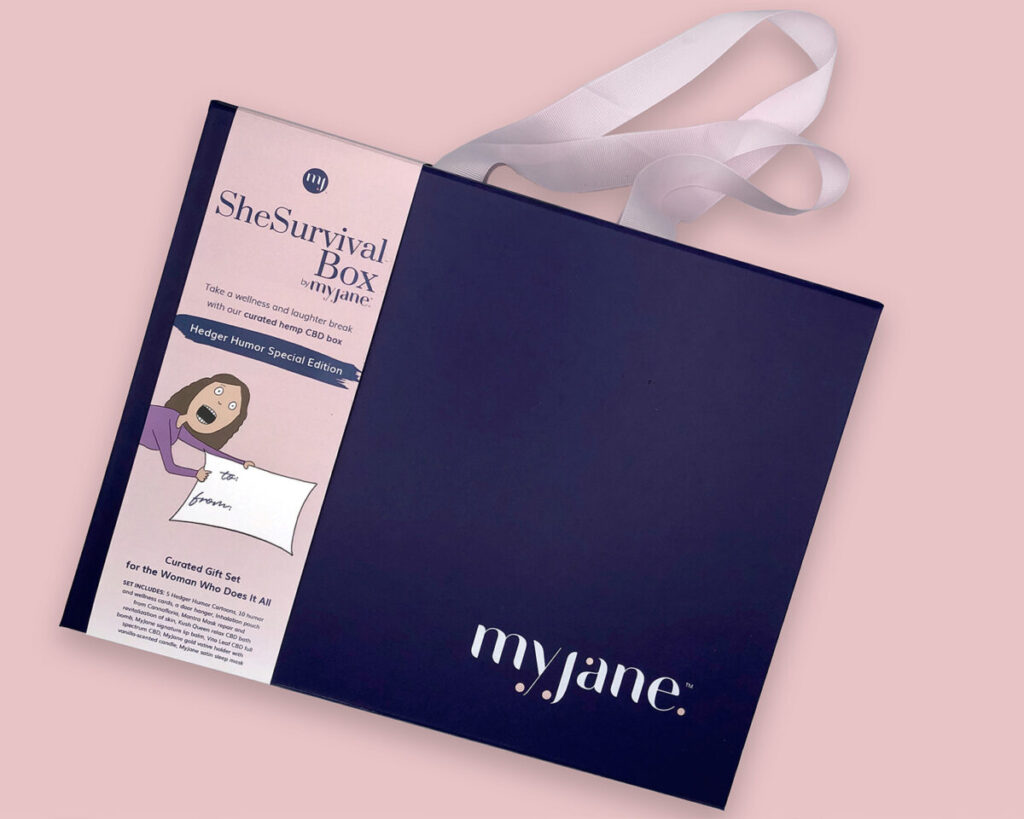 [/column] [column]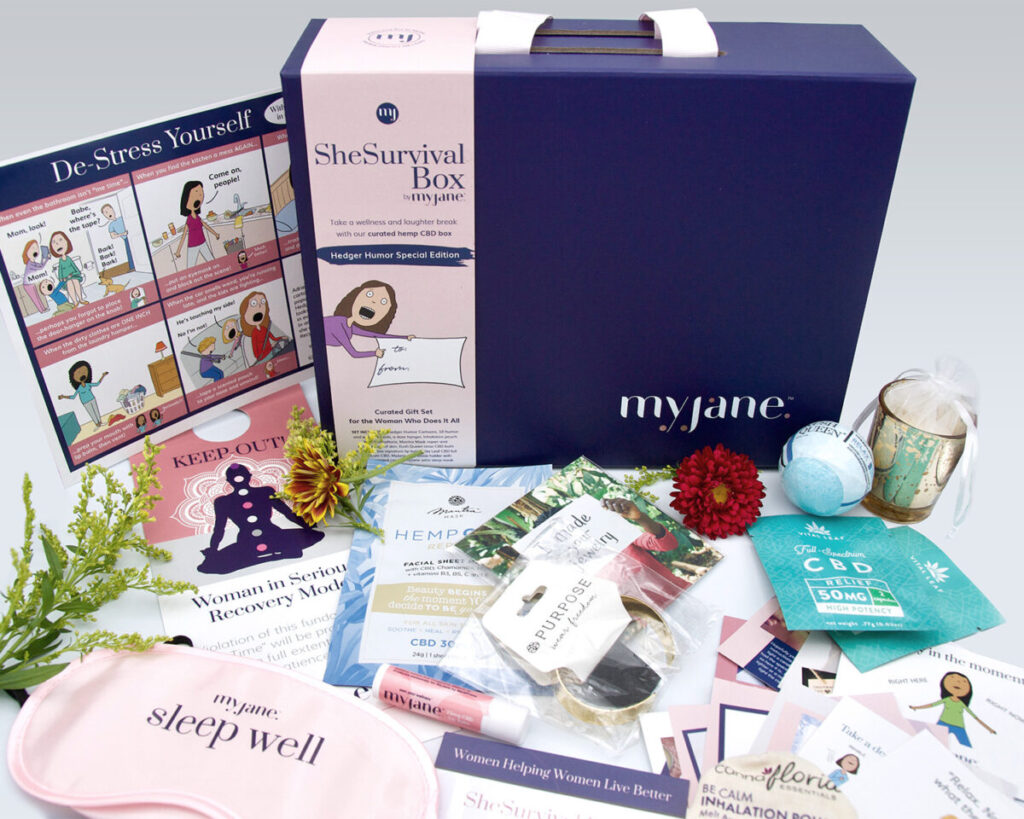 [/column] [/columns_row]
MyJane is a women-run company offering curated luxury CBD gift boxes geared specifically towards women: create by women (brilliant, mindful, strong women), for women. Filled with essentials for women needing a little laughter and a wellness break, this SheSurvival Hedger Humor Special Edition box combines high quality hemp-based products with a series of cartoons and humorous cards designed by the famous cartoonist Adrienne Hedger exclusively for MyJane. With the chaos and unusual realities we're all now sadly accustomed to, MyJane is the cure to what you've been missing in your life!
This box is guaranteed to help lighten your stress load.
Give your favorite femme, colleague in need, or yourself a well-deserved "Me Time" break, alleviating stress amid frustrating times.
Each product is unique and pairs with a playful card and cartoon to accelerate the de-dramatization of annoyances (you know what we mean!).
Each box contains a bracelet handcrafted by a survivor of human trafficking and proceeds of the box support International Sanctuary, empowering women survivors in recovery.
About Hedger Humor: Hedger Humor cartoons highlight the ridiculous, dramatic and everyday situations that make life interesting and fun.
[button content="GET YOUR SheSurvival KIT" color="pink" text="white" url="https://www.myjane.com/product/shesurvival-box-hedger/" openin="_blank"]
---
Kikoko
The first time I tried Kikoko I was having lunch (remember those days?) at the OG Cannabis Cafe with Chef Andrea Drummer. I ordered the Kikoko Sympa-Tea (micro-dosed CBD:THC | 3:1) and CBD Honey Shot. As a woman that does a lot of writing and multi-tasking on the daily, anxiety and stress deriving from never-ending impending deadlines (many self-imposed) is my norm. Sipping this gloriously flavored tea (ginger, tumeric, star anise, cinnamon, orange peel, licorice root, and Kikogold cannabis active) over the course of the meal, I was halfway through the tea and realized my "edge" had completely dissipated. Not only was the tea beautifully balanced with just the right amount of herbal remedies and a touch of THC, it became a product I couldn't do without.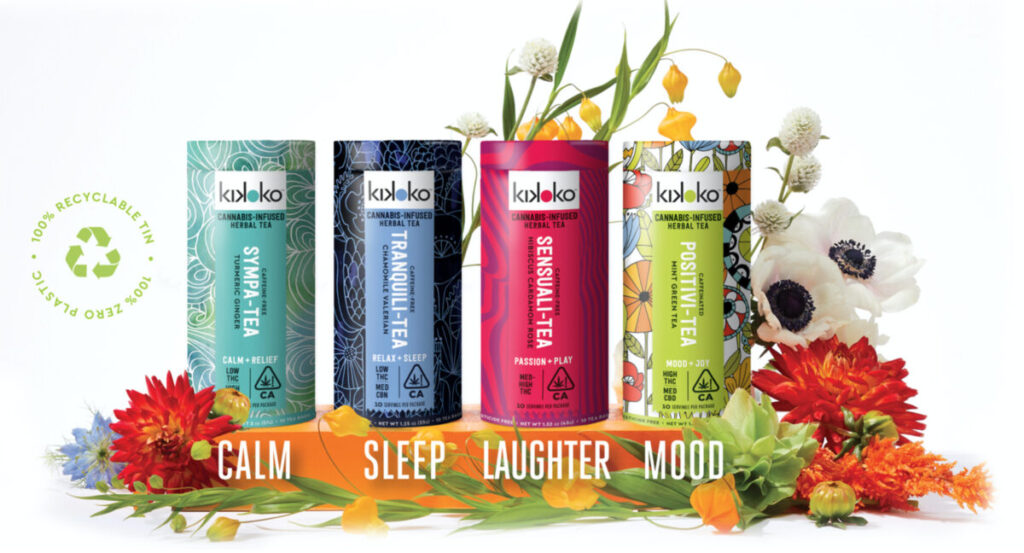 The manuka and kanuka honey shots made with CBD are also among my favorite, but what's most impressive about this brand is the women behind it. Founded in 2015 by former journalist Amanda Jones and tech entrepreneur Jennifer Chapin, Kikoko, a cannabis tea brand emerged as a solution for women to take back their health and life with more joy. Chapin and Jones are women refining and adding sophistication to the cannabis experience, and I couldn't survive without their products.
Carrying teas, mints, tinctures, and honey shots, the brand just launched two new products (Little Helper Buzz + Gift Tins) to add to your "calm + happy" arsenal.
Kikoko's Little Helper Mints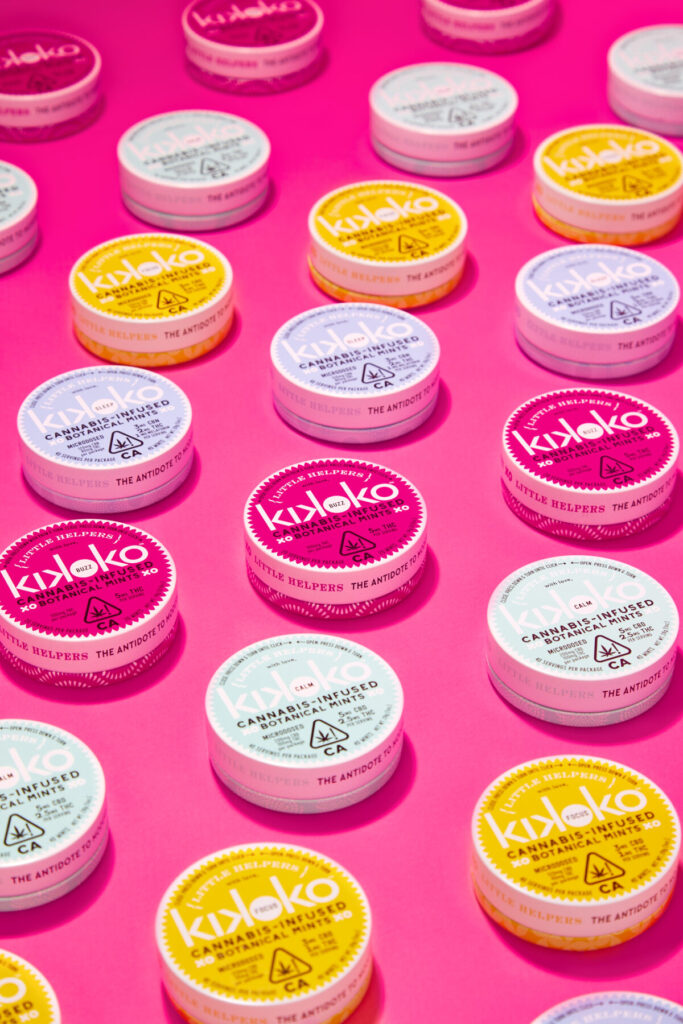 Micro-dosed for sleep, calm, focus and joy. Sugar, dairy and gluten free and delicious. Discreet and on-the-go. In recyclable containers.
Kikoko Day and Night Tinctures
DAY for calm and relief:  25mg CBD/1mg THC, B12, L-theanine and Gaba. One of the highest available ratios of CBD in a tincture, Day is delicious (tulsi, cacao and peppermint and ginger),and a fast-acting way to get essential vitamins (vitamin B-12 and vitamin E oil)
NIGHT for Relax & Sleep⁠: 5mg CBN, 2mg THC, and just a hint of melatonin to insure a full night's rest. NIGHT is the only tincture in CA with CBN. ⁠
Beautifully wrapped $20 4-pack tins of Kikoko's signature teas: Gift of Joy, (Positive-tea), Gift of Love (Sensuali-tea), Gift of Peace (Sympa-tea), and Gift of Sleep (Tranquili-tea).
[button content="SHOP KIKOKO" color="pink" text="white" url="https://kikoko.com/shop-kikoko-products/" openin="_blank"]
---
Mantra Mask
Mask up and do something decadent for your largest organ: your skin.
Skin is one of those incredibly important parts of our daily healthcare regime. In fact, the average adult carries 8 pounds (3.6 kilograms) and 22 square feet (2 square meters) of flesh on their bodies so why not give it some much needed love this winter? One of my favorite new face masks is made by Mantra Mask in Aliso Viejo. Their Hemp CBD line of masks in their "Sparkle and Glow" set, that includes coconut eye gels, marine hydration sheet mask, pore refining sheet mask, and one collagen sheet mask is ideal for teenagers and those who want to take their skin game to the next level.
While no one can deem CBD in skincare scientifically life-changing, the natural properties most certainly do your skin good. The proof is in the results.
 $34 USD per Sparkle and Glow set ($55 Value) | MantraMask.com
[button content="SPARKLE + GLOW" color="teal" text="white" url="https://mantramask.com/sparkle-glow-kit/" openin="_blank"]
---
SAN FRANSISCO
Marine Layer
Surf attire that appeals to the coast lovers. Here in California we are gifted with gorgeous coastlines and beaches and a way of life that happily abides. This year instead of opting for the same ole dad shirts, boring ties (because who wears ties anymore!) or jeans, try some coastal wear that is comfy for the fellas, but incredibly well-made and fashion forward. Made specifically for California and beach side living, the line offers shirts, sweaters, hoodies, pants and jumpers for both him and her (though we're focusing only on their men's line).
[columns_row width="fourth"] [column]
[/column] [column]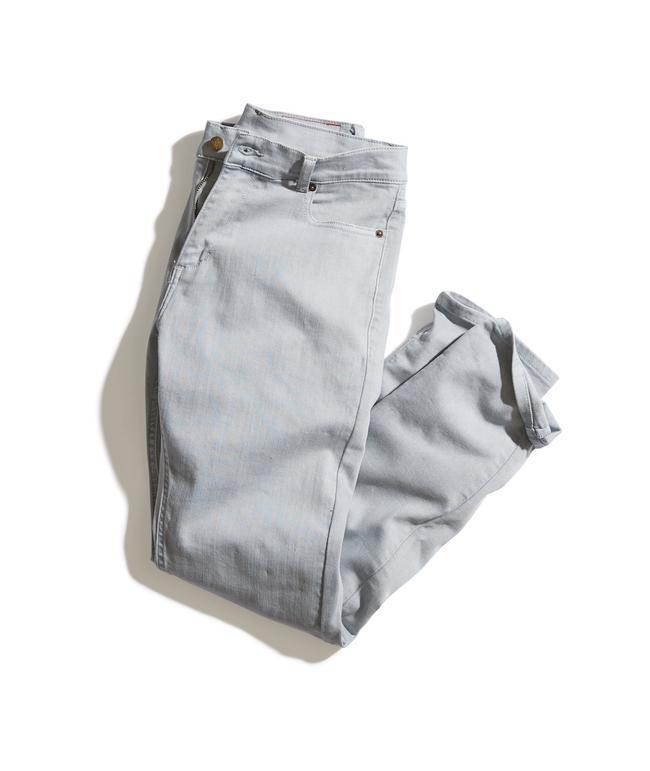 [/column] [column]
[/column] [column]
[/column] [/columns_row]
When you touch their tees, one can only describe them as buttery soft, and the shirts hold up in the long run (my partner has a few and they have been around for years and still look good). Marine Layer is that kind of easy living line of apparel that looks effortless, stylish, and fits exceptionally well. and makes easy Cali living look effortless. Their line of Re-Spun tees are made from recycled cotton, nylon, and poly.
My favorite picks FOR HIM: The Wax Canvas Jacket – $165, Slim Straight Corduroy Pant – $125, Fleece Out Crew Sweatshirt – $88, Slim Straight 5-Pocket Twill Pant – $125, and their Absurdly Soft Tees $45-$52.
[button content="SHOP FOR HIM" color="black" text="white" url="https://www.marinelayer.com/pages/gift-guide-2020-guys" openin="_blank"]