Sorrosa of Fresh Bellies does more than implement groovy wellness, she helps protect our food supply and the environment
[dropcap letter="W"]hen the climate news continues to show catastrophic outcomes, it's our duty to find sustainable alternatives that are not only good for us, but equally beneficial to the planet we inhabit. Water shortages in places  like the Colorado River are affecting fundamental crops like lettuce, broccoli and wheat, which may soon critically threaten the supply and availability of our everyday foods. That's where female owner and operator, Saskia Sorrosa, CEO of trending Target snack favorite, Fresh Bellies comes in.
Sorrosa, daughter of a banana entrepreneur in Ecuador, is using sorghum (an ancient grain that's sustainable) for her family snacks. Why? Because as research and more studies come out about this ancient grain, it has been proven to be an incredible alternative that has multiple long term benefits to us and Mother Earth.
[columns_row width="half"] [column]
[/column] [column]
[/column] [/columns_row]
For some more health conscious regions, sorghum isn't necessarily a new concept, but its powerful and healthful benefits are worth mentioning for those unfamiliar. First, sorghum is high in protein. Packing a whopping 22 grams of protein, this minimally-processed grain is gluten-free, low in fat, rich in antioxidants, vitamins, and is a great source of fiber, making it a vital ingredient for digestive health. Second, it's earth friendly. Sorghum is drought-tolerant, uses much less water than than other crops and needs less fertilizer. It  may also help reverse CO2 emissions. In fact in some areas it needs no irrigation at all.
Sorghum extends far beyond snack foods and has acted as an agricultural facilitator in many places of the world. In a study done by the Food Research Department, School of Chemistry at the Autonomous University of Coahuila in México, they explore the impacts of sorghum and its biological properties.
"Sorghum is the fifth cereal most produced in the world after wheat, rice, maize, and barley. In some regions, this crop is replacing maize, due to its high yield, resistance to drought and heat. There are several varieties of sorghum, whose coloration varies from cream, lemon-yellow, red, and even black. Pigmented sorghum grain is a rich source of antioxidants like polyphenols, mainly tannins, which have multiple benefits on human health such as, antiproliferative properties associated with the prevention of certain cancers, antioxidant activities related to the prevention of associated diseases to oxidative stress, antimicrobial and anti-inflammatory effects, it also improves glucose metabolism."
[columns_row width="half"] [column]
[/column] [column]
[/column] [/columns_row]
In the quest to find a better option for moms and kids everywhere, Sorrosa was determined, and her devotion to bring a better product to market to ensure families have real choices when it comes to snacks—including ones that are environmentally sound—is when Fresh Bellies was born. Putting this sustainable business model together was the foundation for bringing it to life. "Focusing on sustainability is something we've done from day one. We started selling our products at Farmer's Markets and sourcing from local farms to produce all of our products," states Sorrosa.
Our products are vegan and, as a result, better for the environment.
Sorrosa continues, "We never use artificial junk or preservatives and are mindful about the ingredients we use, sourcing and using only non-GMO verified and Kosher certified items. We're also intentional about our partners across the supply chain. As we've scaled, we've continued to focus on elements that help our products be both good for the environment and the customers who eat them!" The new line of Fresh Bellies, Groovies is an ideal alternative to other more processed, climate compromising brands.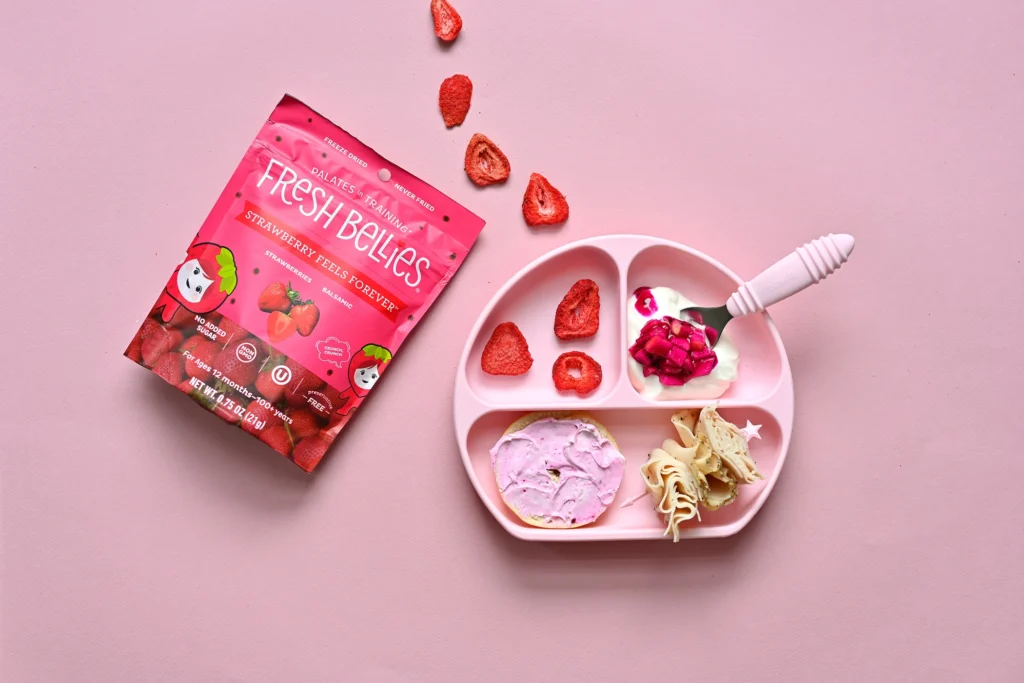 Where a lot of other commodities are failing due to climate stress, sorghum growth is fast, even being used as a substitute for gluten-free baking, cous cous and beer. When it comes to Fresh Bellies Groovies, in addition to being one of the first vegan, non GMO snacks to implement vegetables for flavoring, by using sorghum, they bypassed the many fake additives in so many snacks claiming to be healthy. Inspired by her South American roots, Sorrosa wanted to implement flavor profiles that were unique, and she has.
We use combinations like mushrooms with sage and garlic, snap peas with cumin and mangos with basil – all unheard of in the snack space!
Sorrosa continues,  "As my kids grew older, and I realized the available options got worse, I decided to create a brand that made healthy eating more flavorful and joyful for kids and adults of all ages, so that the whole family could snack together. [Other] products were bland, made with artificial ingredients and had high sugar and sodium content – none of which I wanted to feed my family. I couldn't find anything that was healthy, flavorful or savory … So I took some inspiration from my Ecuadorian upbringing around a variety of foods and flavors, and I started Fresh Bellies."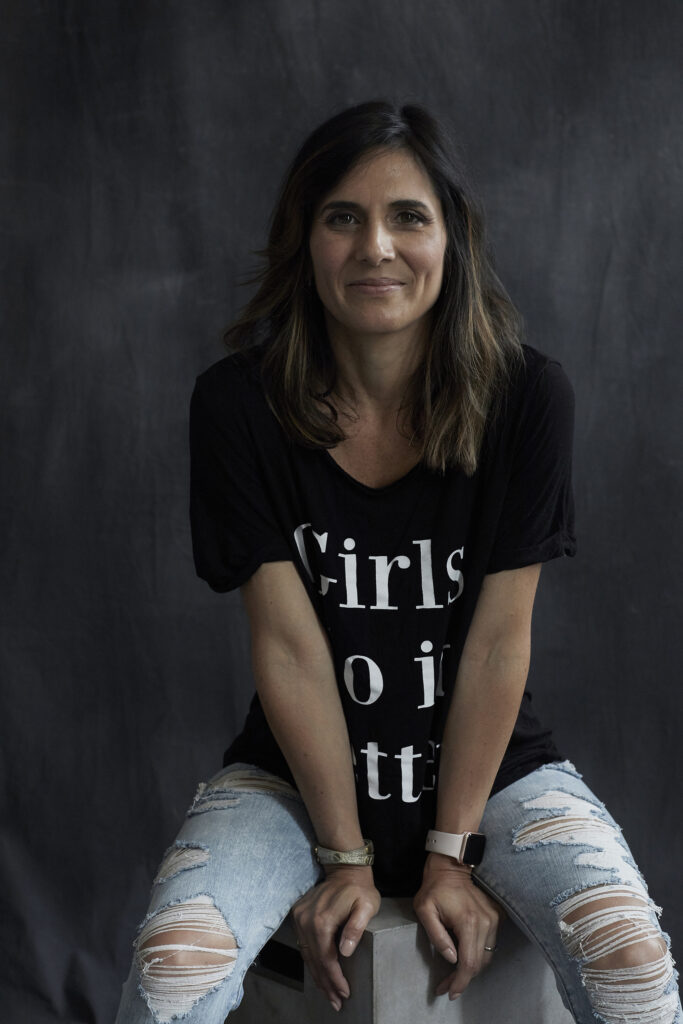 As a Latina-owned small business, Sorrosa is among the many making up the fastest-growing segment of the business community in the United States, playing a key role in fueling the nation's economy. Legal Zoom shared that there are over two million Latina-owned businesses in the country, a growth of more than 87% since 2007, according to the National Women's Business Council. Nonetheless, many potential Latina business owners—and even those who already have a business—aren't sure of the options available to help them get started or to reach the next level. Like so many other would-be entrepreneurs, the biggest challenge for Latina business owners is access to funding.
Sorrosa confronted this challenge head on when the brand has raised over $7M, went on Shark Tank, and grew to 5,000 stores nationwide. She created something healthy and good for the planet. Like all truly innovative brands, the story behind its inception is personal. For Sorrosa, Fresh Bellies began when went to the grocery store and saw the food available to her daughters. She wasn't happy with what she saw on the shelves.  She identified a need in the marketplace and wanted to create a solution to address the lack of sustainable, tasty, and healthy options for her and other moms like her. And that was that.
Sorrosa believes that when it comes to your team and those you partner with, it comes down to playing to strengths and recognizing your weaknesses. "Every partner we have has been thoughtfully vetted, believes in what we do and purposefully fits into our team dynamic. Running a business is not something I can, or intend to, do alone, which is why finding the right champions to help us drive our mission forward has been the path we've chosen to growing our brand and expanding our offering."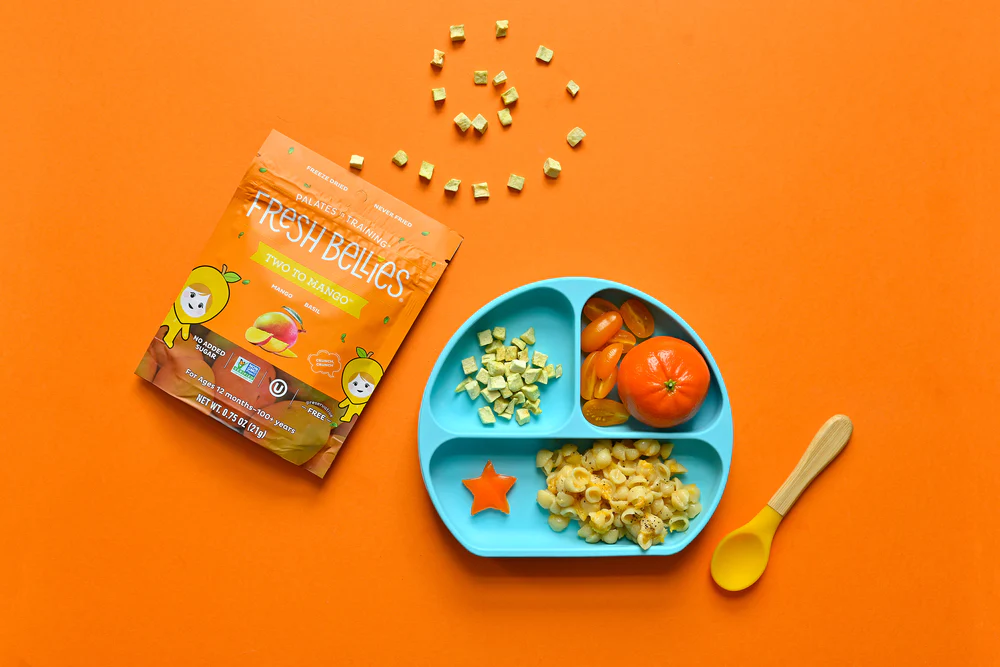 Now that Fresh Bellies is available nationwide, the future of the company looks bright. "In the early days, I partnered with an executive chef to experiment with different flavors, and ultimately sell our first generation of products at local farmers markets. Parents were receptive to our unique take on kid food and when traction grew, I knew I had to expand beyond farmer's markets to make Fresh Bellies available to families everywhere." Fresh Bellies is currently available at Whole Foods, Sprouts, Meijer and Kroger, and more, but Sorrosa's vision is to, "continue to expand over the next few years so we can continue to offer millions of families our incredibly delicious and enjoyable savory snacks: the sustainable alternative to high sugar and high sodium options that have saturated the space for decades!"
To find Fresh Bellies near you, visit www.freshbellies.com
---
SASKIA'S BIO
Saskia Sorrosa founded Fresh Bellies to feed the next generation of healthy, adventurous snackers through new experiences that are authentically flavorful and uniquely delicious. Having been born and raised in Ecuador, she moved to the U.S. at the age of 17 to attend college. After a 16 year career in consumer marketing and eventually starting a family, she became hyper aware of the high sugar and high sodium snack choices that permeated grocery shelves. In response to the lack of options, Saskia created a brand that made healthy eating more flavorful and enjoyable for adults and kids of all ages. Leaning into her Hispanic roots as inspiration, Fresh Bellies products feature bold flavors and savory spices commonly found in Latin American kitchens.
At its core, the company's mission is to transform pantries everywhere into an explosion of flavors. Since founding the company, Saskia has grown Fresh Bellies into a national disruptor, gaining solid national distribution with major retailers like Whole Foods, Target, Sprouts, Meijer and Kroger, winning the the Expo East NEXTY Award for Best New Natural Kid's Product, pitching to Shark Tank, graduating from the Chobani Incubator, winning first place at the NFL Players Association business accelerator and being selected as part of Goldman Sachs' Launch with GS Entrepreneur Cohort. Prior to Fresh Bellies, Saskia was VP of Marketing for the NBA. During her tenure, she has received several industry accolades for her innovation and leadership, including AdAge's 40 Under 40; Hispanic Lifestyle's "Latina of Influence", and Hispanic Executive's "Top 10 Líderes: The Trendsetter" . Originally from Guayaquil, Ecuador, Sorrosa currently resides in New York with her husband, Fernando and daughters, Isabella and Alexa Luna.