When Gin is where the romance begins …
The famous line in Casablanca echoed by Rick (aka Humfrey Bogart) goes a little something like, "Of all the gin joints in all the world, she walks into mine." And just like that the audience of the 1940s fell in love with a gin joint in Casablanca run by Bogart, an impossible love with Ingrid Bergman (Ilsa), the contagious smile and music of Arthur "Dooley" Wilson (Sam), and of course, the gin drinks!
And in today's world where drinking is becoming less of an act of mass consumption and more of a luxury, crafting the quintessential cocktail (or mocktail) just makes us feel like we're on our game. So we reached out to our friends at Silent Pool Distillers out of the United Kingdom for some sensually-inspired cocktail recipes with their line of Gin … and they delivered!
A brief history of gin can be read on Vine Pair. Journalist, Celine Bossart writes a comical and educational article on its history. To give you a little taste, Bossart writes: "Of all the various spirit categories that make up the dynamic culture of drink around the world, gin has arguably the most storied past. Its English heritage tells the story of British aristocracy, class warfare, technological innovation, the maritime industry, and more."
From mispronouncing the original name—which is genever—to the disputes over it's origin and purpose, gin has a rich history and an even more entertaining backstory. It also happens to be a spirit that is delicate enough to warrant passion and romance.
---
---
Without gin, there would be no martinis, and that's a scenario too troubling to contemplate sober." – Dr Pretorius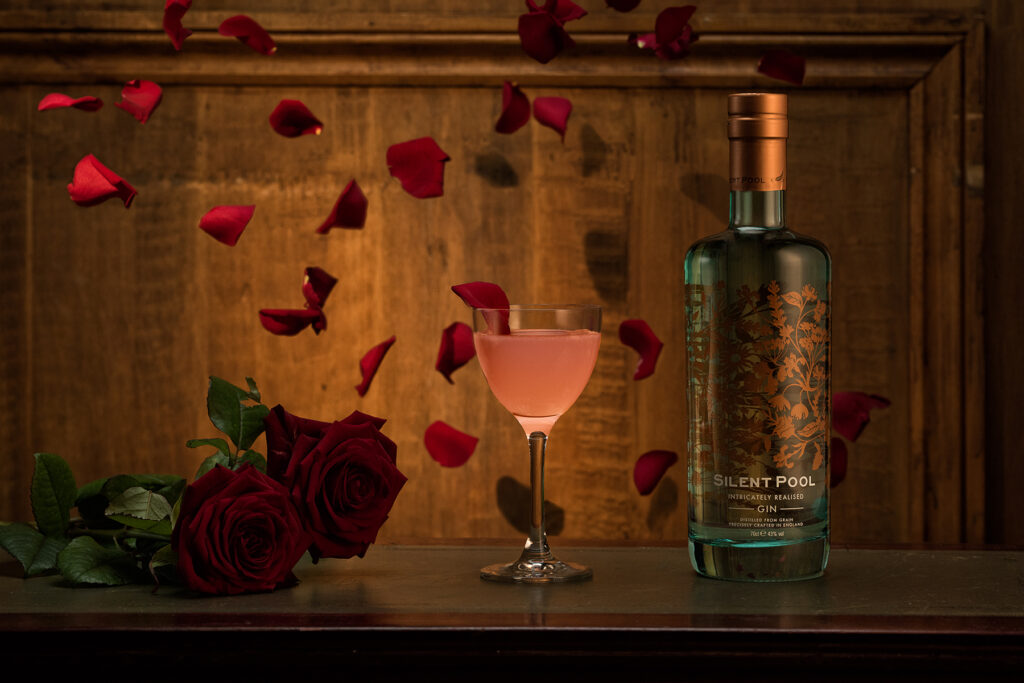 Rosa's Ruin
INGREDIENTS
35ml Silent Pool Gin
20ml Cocchi Rosa
15ml Lemon Juice
10ml Sugar Syrup
2.5ml Punt e Mes
INSTRUCTION
Shake with plenty of ice and strain into a martini glass. Garnish with a single rose petal.
St. Clements '75
INGREDIENTS
25ml Silent Pool Gin
12.5ml Lemon and Orange Juice
5ml Sugar Syrup
Splash of Champagne
INSTRUCTION
Shake and strain into a coupe, top up with Champagne. Garnish with a twist of orange or lemon.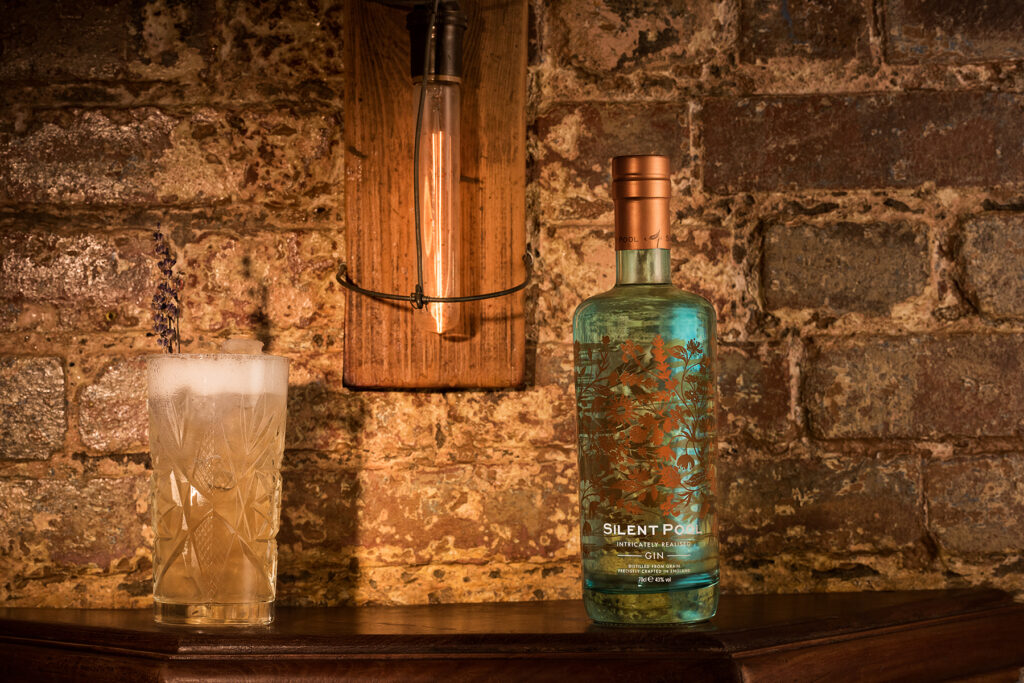 Chamomile Collins
INGREDIENTS
50ml Silent Pool Gin
25ml Chamomile Syrup
25ml Lemon Juice
Splash of soda water
INSTRUCTION
Build and stir over ice in a Collins glass. Garnish with a sprig of lavender.

---
---
Where To Buy
Silent Pool Gin is now available in select cities across the U.S. The gin is 43% ABV and retails for approximately $59.99. To learn more about Silent Pool Gin and their unique four-step distilling process please visit www.silentpooldistillers.com. Bedford and Grove, LLC represents Silent Pool Distillers in the U.S.
About Silent Pool Gin
Silent Pool Distillers is an artisan distillery located on the Albury Estate, nestled at the foot of the Surrey Hills in the UK. Its expert distillers create a wide range of hand-crafted spirits, including the multi award-winning Silent Pool Gin.
Silent Pool Gin is crafted with exceptional care, using the very finest botanicals from nature to capture the essence and sprawling beauty of the Surrey Hills. The result is a rich and clean juniper-driven liquid, complimented with floral layers of lavender and chamomile, fresh notes of citrus and local honey for a wonderfully smooth finish. The result is a perfectly balanced gin that is both traditional and refreshingly individual.
Silent Pool Gin has picked up many fans and plaudits along the way, including a recent Double Gold at the San Francisco World Spirits Competition. Silent Pool Gin is now widely available across the UK and is exported to more than 27 countries, with recent launches in the U.S. and Japan.