It's time to give Vermouth the spotlight
Move over tequila soda and espresso martini; a vermouth and soda is set to be the go-to drink of 2023. According to our brilliant friends in market research, they did a Global Industry Analysis And Forecast (2022-2029) Report and it seems bartenders are noticing a rise in orders of vermouth and soda, a light, flavorful, low-ABV cocktail that guests increasingly enjoy as an aperitif. The cocktail can be made with red, dry, or blanc vermouth, and this versatility allows for different flavor profiles ranging from sweet, spicy, floral, tart, or citrusy.
As we depart Dry January, it's time to follow this moderating trend, but first, are you asking yourself, what the heck is vermouth anyway? Let us help shine some light on this fanciful spirit.
Vermouth is a fortified wine and is traditionally made in two varietals: dry (white) vermouth and sweet (red) vermouth. Dry vermouth, originating in France, is famously used to make martinis. Sweet vermouth, sweet and herbal, usually comes from Italy and is used in cocktails like Manhattans and Negronis. Dry and sweet vermouths are also enjoyed as an aperitif. Since vermouth is a fortified wine, it is slightly more boozy when compared to non-fortified wine.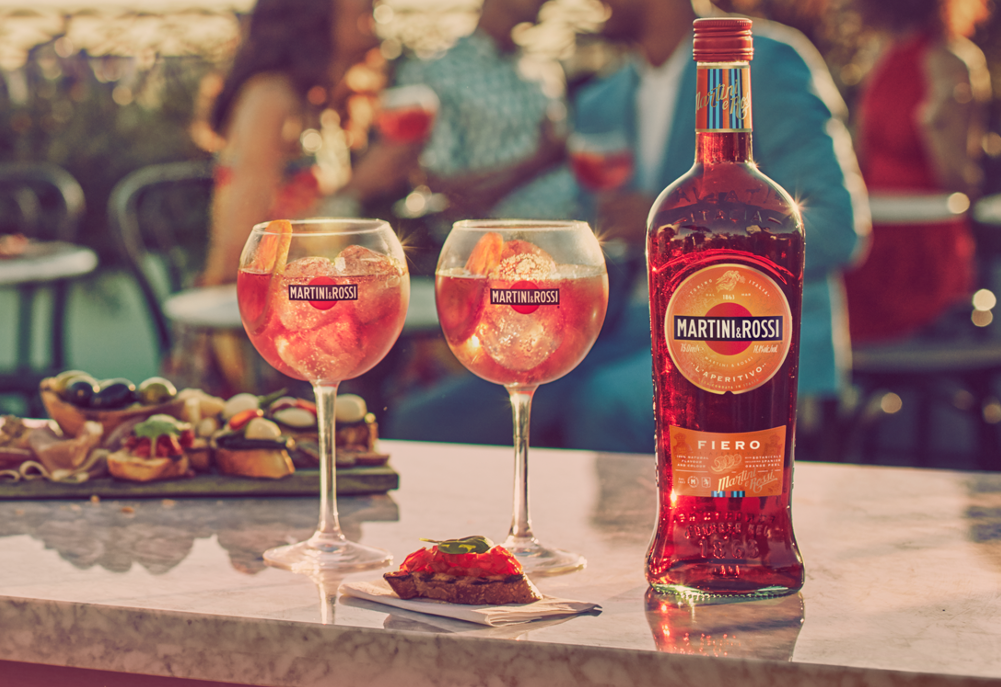 Vermouth contains 17 -19 % alcohol and 7-9 percent % sugar. Vermouth is a fortified wine that is often colored and flavored with a variety of botanicals (flowers, seeds, spices, roots, barks, and herbs). They're widely used in a variety of end-use industries such as the hotel and food and beverages industries. In France, sweet vermouth with 15% alcohol is considered the best drink. In Europe, particularly in Germany, France, and Italy, the vermouth market has grown owing to the preference of many individuals for alcoholic beverages. The increasing popularity of alcoholic drinks among consumers as a result of changing lifestyles and preferences such as health consciousness and stress tolerance is a major factor driving the market's growth (Maximize Market Research, 2023).
According to the market forecasts and analysis, the Vermouth Market size was valued at US$ 10.51 Billion in 2021 and the total Vermouth revenue is expected to grow at 8.5% through 2022 to 2029, reaching nearly US$ 20.18 Billion. At the forefront of the surge of interest in vermouth are category-leading Noilly Prat and Martini & Rossi. The latter is celebrating its 160 anniversary this year and is beloved for its secret vermouth recipe and recognized as one of the most versatile aperitifs in the category. Similarly, established over 200 years ago, Noilly Prat still uses the original production process created by Joseph Noilly.
The rise of vermouth amplifies the low-ABV cocktail trend that has been quickly growing since the pandemic, with more people thinking critically about their drinking habits and preferences. For more on that, check out our article on non-alcoholic trends. To gain some first-hand insight on the world of vermouth, we spoke to Martini & Rossi and Nolly Pratt's North American Brand Ambassadors, Fabio Raffaelli and  Katie Renshaw.
---
---
Martini & Rossi / Noilly Prat
Fabio Raffaelli and  Katie Renshaw, North American Brand Ambassadors
What are some easy ways to maximize that unused Vermouth in our bars? 
Fabio: One of the main ways we are seeing vermouth used on its own is the vermouth and soda serve. Typically, consumers only think that vermouth can be used in cocktails like a martini, but, with low ABV sipping becoming increasingly popular, bartenders are starting to pour whatever vermouth isn't used for cocktails – like a martini – over ice with soda water for a light aperitif. You can also use vermouth to enhance many recipes. My favorite is risotto al vermouth, served simply on its own or with seared scallops! 
Katie: One of my go-to uses for extra vermouth at home is utilizing it in my cooking – the Noilly Prat Original Dry is my personal favorite for this because it has those sherry-like notes, a zippy acidity, and earthy savory botanicals that complement many dishes well. I use it to deglaze the pan for sauces or soups, and it also makes a fantastic beurre blanc! Noilly Prat has always been a beloved ingredient for chefs; it was an all-time favorite of Julia Child and is frequently used by chefs Daniel Humm, Jamie Oliver and Nigella Lawson. 
What are the best at-home options for sweet vermouth and dry vermouth? 
F: From Martini & Rossi, our classic sweet vermouth is Martini & Rossi Rosso. This famous, secret recipe dates back to Martini & Rossi's founding – 160 years ago this year – when co-founder Luigi Rossi crafted and perfected the ideal blend of botanicals to create the iconic flavors that the brand is still known for today. Rosso's intensely herbal character is the result of blending carefully chosen wines with a complex selection of Italian herbs, including sage, savory and dittany, and bitter-sweet exotic woods. 
Our classic dry vermouth is Martini & Rossi Extra Dry, which most people reach for when crafting a martini. This aperitif is known around the world for its herbal, citrus, and raspberry extracts. Martini & Rossi opened the new millennium with a bang by first releasing Extra Dry on January 1, 1900, and it has been beloved by consumers around the world ever since. 
K: Joseph Noilly really helped establish the French dry style of vermouth, so both Noilly Prat Original Dry and Extra Dry are perfect examples of dry vermouth ideal for classic cocktails like the martini, as well as simple spritzes or aperitif. Each Noilly Prat expression is crafted by the sea in the original production process created by Joseph Noilly over 200 years ago in Marseillan, France. Noilly Prat is known for our oak-aging process, which brings complexity, nuttiness, and minerality from the sea air to the wines; this is most present in the Original Dry, our flagship expression. 
We also have Noilly Prat Rouge, your classic sweet vermouth perfect for after dinner cocktails, like Manhattans or Negronis. The Rouge contains more warming botanicals than its dry counterparts, containing spices like cacao, cinnamon, saffron and cloves. It's a natural complement to a variety of spirits, without being overpowering. 
---
---
Why do you believe this martini-must ingredient is making a comeback? 
F: Vermouth is indeed a key ingredient in the martini but, on its own, it is a flavorful and light option that makes a perfect pre-dinner drink. This plays into the recent trend of more mindful sipping – consumers are thinking more critically about the drinks they choose, so it makes sense that people are starting to opt for a lighter, easier sip like vermouth and soda. 
K: Lots of people nowadays are choosing to drink less, so having something that is delicious, high quality and also low in alcohol is the perfect choice for people opting for low-ABV. Noilly Prat specifically has so much complexity, you can almost consider it a cocktail in a bottle. All you need is ice, and maybe a twist or a piece of fruit, and you have a perfect low-octane sipper. 
We all are also a lot more knowledgeable these days about classic cocktails and their ingredients. There was a period of time when vermouth fell out of favor because people didn't know how to store it and take care of it, so it was sitting out unrefrigerated, and still being used far past its prime. Now that we know to keep our vermouth in the fridge, we're able to enjoy and appreciate iconic vermouths like Noilly Prat as they were meant to be.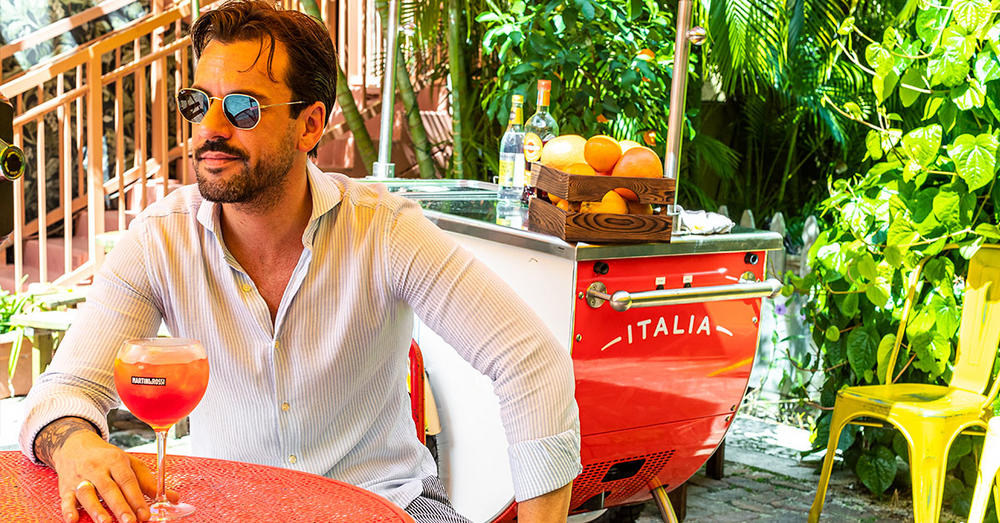 How have cocktails changed in the past three years? 
F: Mindful drinking has taken off since the pandemic three years ago. Most recently, this has been defined by the rise of the "sober curious" movement and non-alcoholic options. Mindful drinking also encompasses lower ABV versions of classic cocktails. This trend opens the door for serves like the vermouth and soda, that were often overlooked in favor of solely using vermouth as an ingredient in popular cocktails like martinis. 
K: Classic simple cocktails have made a huge comeback, and vermouth has been at the forefront of this cultural resurgence. With these beautifully simple cocktails that only have a few ingredients, like a Negroni, Martini, or Manhattan, the quality of your ingredients really matters, so time-tested spirits and vermouths are back in a big way. 
What are your suggestions for making simple drinks at home that will feel like you've crafted a dreamy libation? Glassware? Simple syrups? Bar tools? 
F: While bar tools are often helpful in creating cocktails at home, there are many recipes that require minimal ingredients and equipment. For example, to create a Martini & Rossi Rosso and soda, all you need is a Collins glass, ice, Rosso, and soda water. Pack a balloon glass with ice and pour equal parts Rosso and soda – stir well and garnish with an orange slice, and you have the perfect aperitivo! 
K: Making cocktails at home can be such a special ritual, especially when crafting your perfect Martini. Using your favorite gin or vodka, and a high-quality dry vermouth like Noilly Prat, stirring it to that perfect chill and dilution, and serving it in a beautiful glass with your ideal garnish – I personally like both a twist and an olive – just feels so glamorous and special, whether you're dressed for a night on the town or in your favorite pajamas. 
---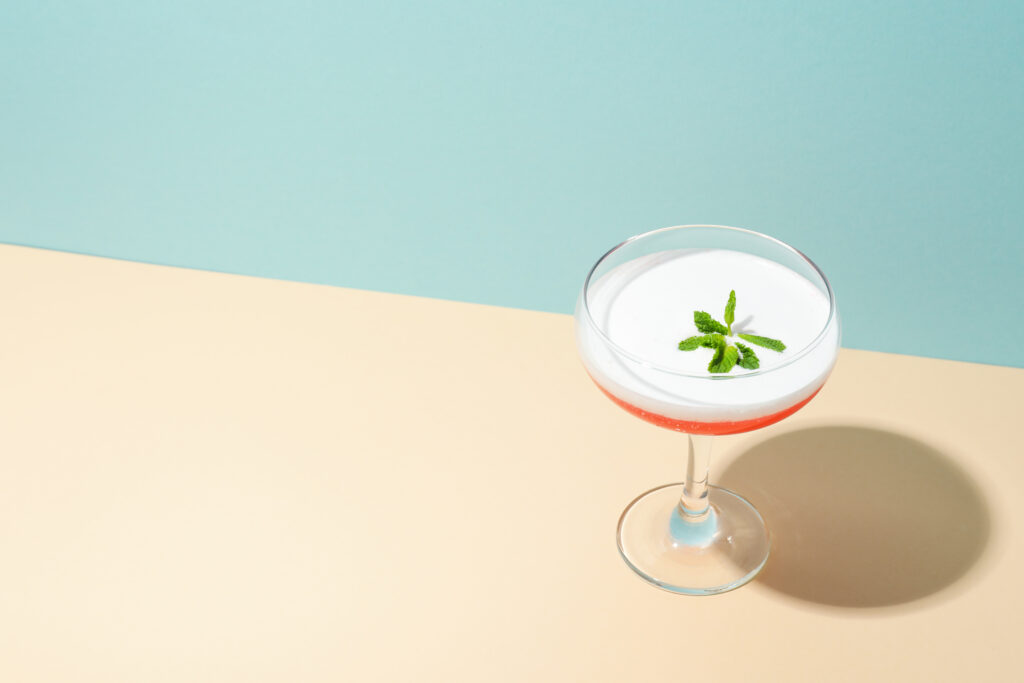 ---
No. 1 | Dry Le Sud
To kick off the Spring season and warmer weather, enjoy this elevated vermouth and soda that brings together sweet and savory in an elegant fashion.
INGREDIENTS 
2.5 oz Noilly Prat Original Dry
Perrier chilled
Frozen white grapes
INSTRUCTION
Stack the ice spheres in the glass until the last one overhangs the rim of the glass. Pour Noilly Prat Original Dry over the ice and fill with chilled Perrier. Garnish with the frozen grapes.
---
No. 2 | Fiero & Tonic
A flavorful and fresh alternative, the sparkle of the tonic water – a close relative to soda! – makes a perfect pairing with Fiero's bittersweet orange taste and will ensure delicate citrus aromas are carried evenly throughout the drink and your year.
INGREDIENTS
2 oz Martini & Rossi Fiero
2 oz tonic water
INSTRUCTION
Method: Pack a balloon glass with ice. Pour in equal ratio of Fiero and tonic water. Stir gently for a few moments. Garnish with a lemon, grapefruit or orange peel.
---
No. 3 | Rouge & Soda
For a date night serve that marries the sweet and spiciness of your relationship in one beautiful cocktail.
INGREDIENTS 
2 oz Noilly Prat Rouge
4 oz soda water (to top)
INSTRUCTION 
Method: Fill a highball or large wine glass with ice. Add the vermouth and top up with soda water. If desired, garnish with a grapefruit.
---