A Snapshot of Bordeaux
"Wine is the most civilized thing in the world."
– Ernest Hemingway
photos courtesy Bordeaux Tourism
Cancel your yoga class. Bin the juicer. Forget about lifestyle gurus as you'll never look as cool as the people of Bordeaux. It probably doesn't make sense but wherever you look, everyone from college students to the elderly defy medical science by simultaneously being engulfed in plumes of cigarette smoke while embodying the definition of good health.
You see it in young couples riding rickety bikes through the winding streets of Saint Pierre, the fading autumn sunlight giving everything the soft-focus feel of a boutique fashion catalogue. It's there in the immaculately dressed students lounging outside the university and the seemingly endless parade of bistros and wine bars that snake through these 18th century streets. It's entrenched in the frowns of dour looking men in trench coats who look like extras in Joy Division videos, embracing the French cliché as they strut into the shadows with fresh baguettes tucked under their arms. It's all just part of the effortless layers of decadence and defiance which make up the spirit of this place.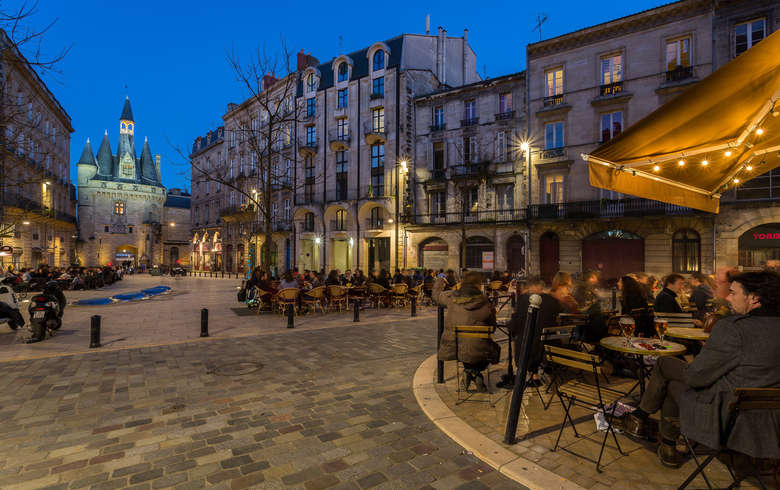 The whole city with its tastefully restored old buildings, housing the world's finest food and drink is like a man lounging in a faded crème suit while his beautiful wife glides along the Garonne river adding delicate sunlight and touches of finesse to everything.
If you're short on time, you can't go far wrong with the Saint Pierre district and if I were you I would throw away your meticulously researched itinerary and just start walking. There are numerous old churches, incredible art museums and a big gleaming museum of wine to explore. There is also a Napoleonic bridge across the river, grand palatial buildings at la Place de Bourse which when seen lit up at night, reflected in landscape artist Michel Corajoud's water mirror,  look other-worldly. You could spend every moment of every hour wandering about but relax, for god sakes. No matter where you go in Saint Pierre, you'll eventually end up in a beautiful square or street with incredible food and even better wine.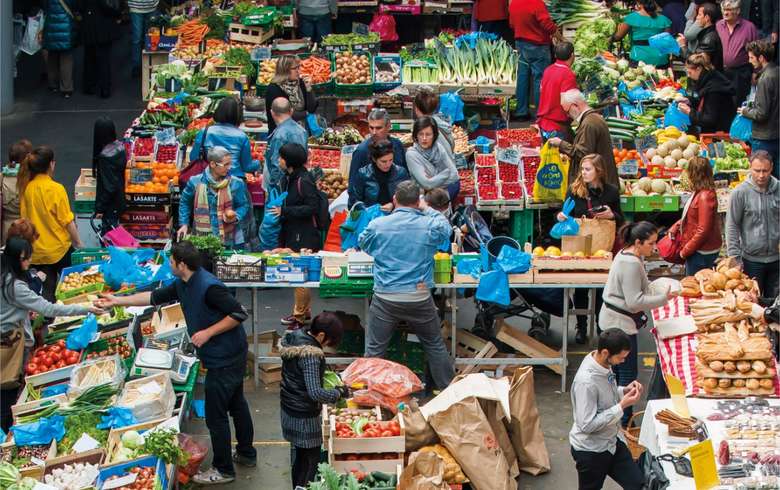 Speaking of which, Maison de Vin is as good a place as any to start. It looks like a library or revamped community art centre – and in many ways it is. The whole place has been set up to make the region's wine accessible to the masses. There's a wine school, tasting courses, and every imaginable Bordeaux wine stacked in the bar from floor to ceiling. Best of all, it is subsidised.  And as you sit in the bar laughing at the ridiculously affordable wine list, you'll see two huge murals which look like mock-stain glass windows, depicting the wine making process – the perfect setting to worship the grape. You can happily put your budgeting aside as you guzzle gallons of San Julian for 6 euros a glass – 6 euros for quality.
It's also worth strolling into the other neighborhoods. Saint-Michel feels more cosmopolitan and working class but really it's the same beautiful cityscape with a slightly more lax rule on picking up dog sh*t and a much more diverse selection of food. Expect to feast on anything from top quality Japanese to hearty Moroccan dishes – all with the same sky-high quality you get across the city but at more pleasant prices and as they are all housed in the same Bistro-style independent restaurant fronts, it gives them all a sort of faded glamour.
Right in the centre of all this is the functional looking Marche Des Capucins. At first glance you might think you've gone through a wormhole to a rundown 1980s style food market next to a bus terminal, but inside you'll find some of the best food in the city. At Poulette you can get a lunch time bowl of fresh mussels and chips, washed down with no less than two exquisite wines for about nine Euros. Sit at the bar singing along with the barman to Dire Straits as he lobs wine corks at the butcher across the way. Or raise a glass to the business man and road sweeper who both spoon out the last splashes of their white wine mussel sauce and up-end the bowls like pros.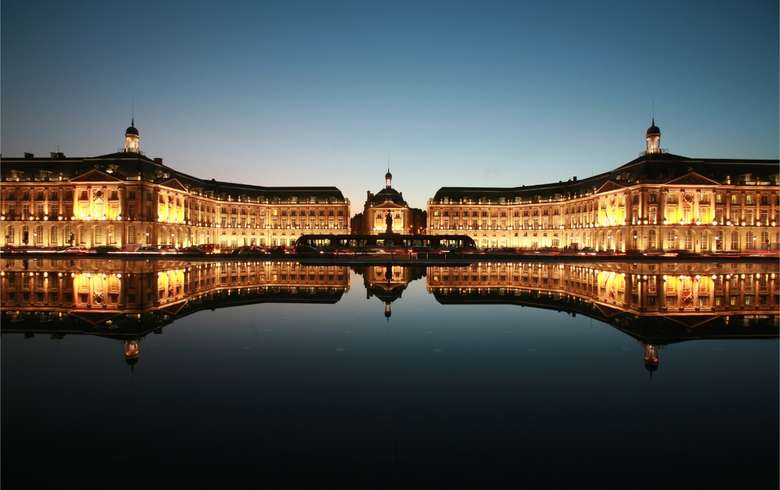 At the other end of the city is the Chatrons area, once the working hub of Bordeaux's wine merchants and old port. In many ways it feels like Saint Pierre's older brother with the permanent air of Sunday to it – only one where you know you have Monday off and the afternoon free to get lost in the idyllic looking antique shops and cafés. Like everywhere in Bordeaux you can stumble in any direction into perfect bars and bistros, and there's even a slightly fancier, regular food market. It definitely feels more like a retreat than hedonistic assault up here – and it's all the better for it.
Of course, this is just the beginning. There's an infinite amount of other bars, restaurants and areas I could mention. But why rush it when you're going to have a lifetime of repeat visits? Just make sure you keep your taste buds intact and lay off the woodbines.

SaveSave
SaveSave
SaveSave
SaveSave
SaveSaveSaveSave
SaveSave
SaveSave
SaveSave