Newport Beach Film Festival Coverage 2014
"Who Took Johnny"
USA | 2013 | Running Time: 76 min
Reviewed by Cord Montgomery
---
A lone red wagon, a small dog, and undelivered newspapers are left behind on a suburban Iowa sidewalk in 1982, a Ford Fairlane speeding through a stop sign into the darkness of early morning. A 12-year old paperboy will be discovered missing the next day and later become the first child's face to show up on the back of a milk carton in American history.
What sounds like the beginning of a nail-biting Hollywood thriller is a sad and disturbing reality—one that American parents face each and every day and is the main focus of documentary Who Took Johnny, a dissection of the stranger-than-fiction disappearance of Iowa paperboy, Johnny Gosch, a boy who seemingly "vanished into thin air" and a case that still remains unsolved.
At the beginning of the documentary, we meet Gosch's mother Noreen, 30 years later, still unwilling to give up despite the three decades that have passed since her boy originally went missing. We follow her to yoga, to the local gas station, and other seemingly everyday excursions before ultimately arriving at the home of a young Iowa couple who, like her, has also fallen victim to a child abduction/disappearance. Noreen consults them, gives them advice, and tries to be the consolation to the couple's heartbreak and sense of hopelessness that permeates in the air because she has been through it herself. A series of old news reels and eyewitness interviews about the 1982 disappearance of Johnny Gosch follows, depicting the townsfolk and a younger Noreen crusading against the neighborhood police department at the height of her child's disappearance.
It is hard to believe that 30 years ago a missing child was not a same-day priority for the police as we have grown accustomed in modern day; but the Reagan era was perceived as a very different time as the documentary paints, and bureaucracy, police neglect and apathy ultimately hinder further investigation into young Johnny Gosch's disappearance. As months are torn away on the calendar, the story only becomes weirder. The emergence of testimony from an alleged accomplice to the kidnapping of Johnny Gosch, who claims to have known Johnny personally, identifies marks that only his mother would have known existed. Yet despite his testimony and the irrefutable evidence he presents, personal interviews with local police show them dismissing it all as inconclusive and not worth pursuing further.


Directors David Bellinson, Michael Galinsky and Suki Hawley happen upon deeply emotional and complex subject matter that is so layered it almost feels too hefty to cover in the short 76-minute run time. That isn't to say that the documentary suffers or feels incomplete: it unequivocally grabs the viewer's attention from the opening to the very last frame and, as it progresses, what begins as an investigative documentary of an unsolved missing child case evolves into something much more scandalous and eye-opening. Eyewitness accounts and unbelievable news footage angers as much as it informs and evil facets of American society are exposed along the way with police departments and politicians turning a blind eye to children's disappearances, further propagating a series of crime rings responsible for child sex trafficking and abuse as long as money is thrust into their pockets.
The production value, editing and pacing of Who Took Johnny is confident and extraordinarily skilled, and the questions it raises pleads for a follow-up or at the least a director's cut. The case, the people affected by it and the unraveling of unforeseen and unspoken maliciousness is bigger than the documentary can contain at its length and leaves many questions unanswered—but like the human experience, sometimes answers are never found. An incredibly poignant film that proves reality can be darker and more intriguing than the most despondent recesses that the human mind can create and certainly should not be missed.
Follow ATOD Magazine™

Join the movement to END SLAVERY, Child Trafficking, Human Slavery.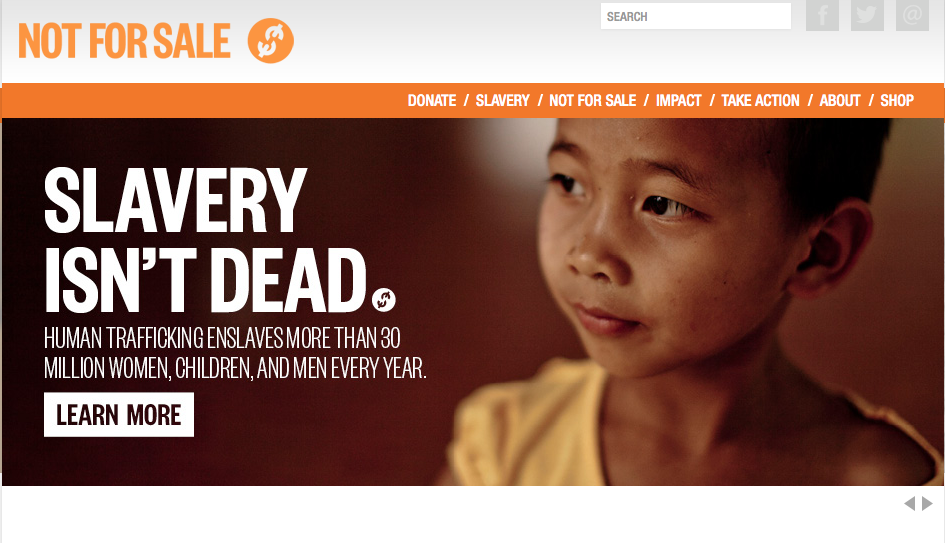 ---