Must-See Shows THIS WEEK  in Los Angeles
I have had the pleasure of experiencing all of the performances below! Critically acclaimed, you are guaranteed to thoroughly enjoy the wildly smart comedy, relatable stories, captivating fun, much needed mystery, and undeniable heart.
1. No Man's Land
A One-Man Comedy Show about the woes of being single and the cultural pressure not to be.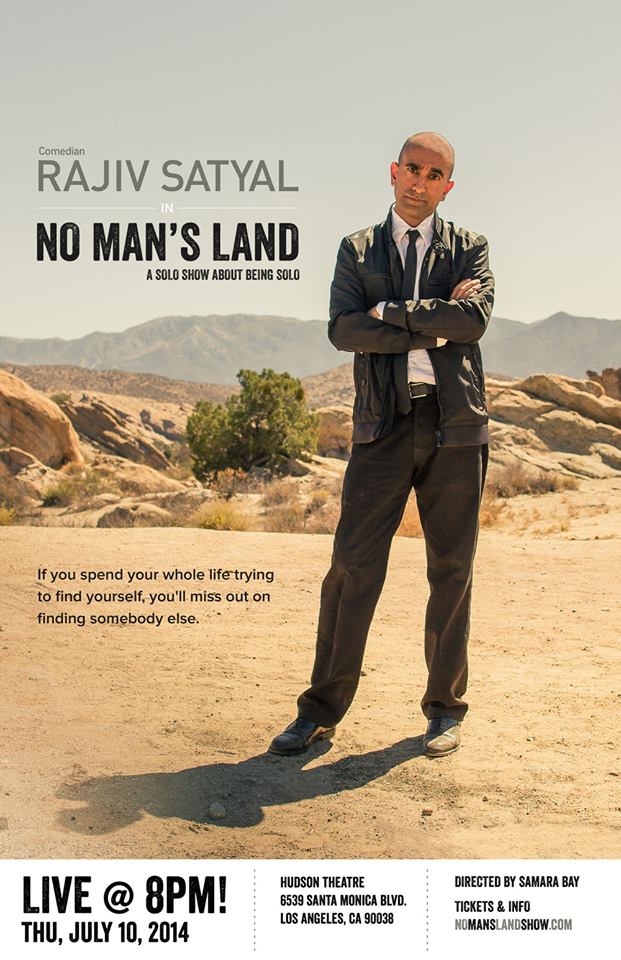 Use CODE nomansland$5off to receive $5 OFF of tix
www.NoMansLandShow.com
---
2. The Importance of Being Earnest
Presented by Queer Classics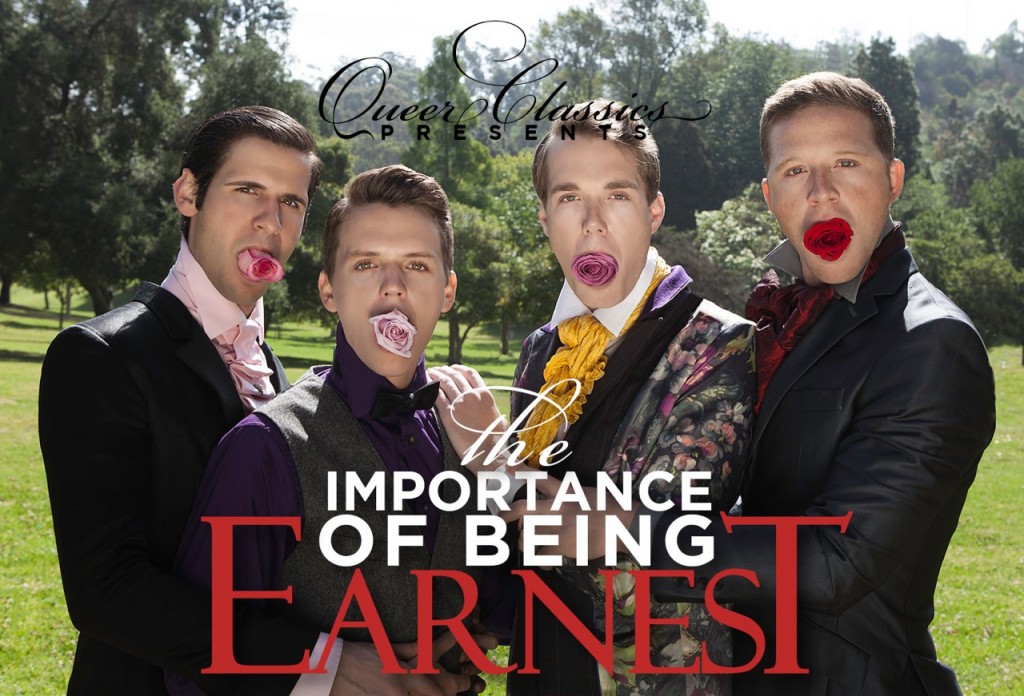 PROMO CODE: ATOD | 10% off
Performance Times Below:
Saturday, July 12 at 9pm
Sunday, July 13 at 7pm
Monday, July 14 at 8pm.
TICKETS and INFO: https://www.theencoreawards.com/projects/1829
#FACEBOOK: www.facebook.com/qclassics
I#NSTAGRAM and #TWITTER: @queerclassics
Queer Classics re-imagines one of the most popular comedic plays ever written — Oscar Wilde's The Importance of Being Earnest, by presenting the four lovers in the story as dashing gay men. Winner of a 2014 Hollywood Fringe Festival Producer's Encore Award, Earnest will play three additional performances only on Saturday, July 12 at 9pm; Sunday, July 13 at 7pm; and Monday, July 14 at 8pm.
Two couples fight for the right to be engaged in this masterful satire written by Oscar Wilde, arrested in 1895 for "gross indecency with men." This timeless story galavants through a world obsessed with appearances, money and social-status. By presenting the four lovers as gay men, the parallels with today's Hollywood and American culture make for searing fun. Running time is 90 minutes.
"Each of these talented actors mined new meaning into the script, creating more laughter throughout the play than I have ever experienced before," raves Shari Barrett at BroadwayWorld.com. Rob Stevens of HainesHisWay.com calls the production "… delirious fun," and Toby Jacobs at NeonTommy.com says, "… everyone seems to have a real blast onstage, and it shows in their performances. It is hard to recall a version of Earnest that was quite this much fun."
---
3. The Manor
"THE MANOR" RETURNS FOR ITS 12th YEAR – JULY 9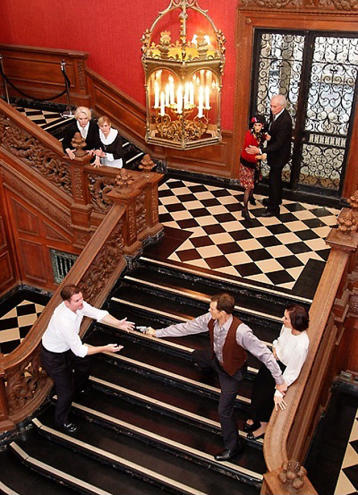 Who doesn't love a good high class murder mystery?! Now imagine murder mystery and dinner at a gorgeous Beverly Hills Manor.  
WHAT: "The Manor." Return engagement of the hit environmental crime/scandal drama.
WHO: Written by Kathrine Bates. Directed by Flora Plumb. Original production directed by Beverly Olevin. Produced for Theatre 40 by David Hunt Stafford and Kathrine Bates.
WHERE: Greystone Mansion, in Greystone Park, 905 Loma Vista Drive (above Sunset Blvd.), Beverly Hills, CA 90210. Free parking onsite.
WHEN: Wednesday, July 9 through Saturday, August 16, 2014. Evenings at 6:00 p.m. on July 9, 10, 11, 12, 14, 17, 18, 24, 25, August 7, 8 and 15. Sold out on July 12.
Matinee performances on Saturdays at 1:00 p.m. on July 13, 26, August 9 and 16.
ADMISSION: $55.
RESERVATIONS: (310) 694-6118. Reservations must be made by phone, in advance. No online ticketing. No one will be admitted without advance reservation. Please reserve early, as many performances will sell out.
WEBSITE: www.theatre40.org
---
SHOP for your favorite things at Forzieri Italy.
Follow ATOD Magazine™ Follow @atasteofdawn