The Bringer Of Good Fortune
It's been a long time, but it's FINALLY here.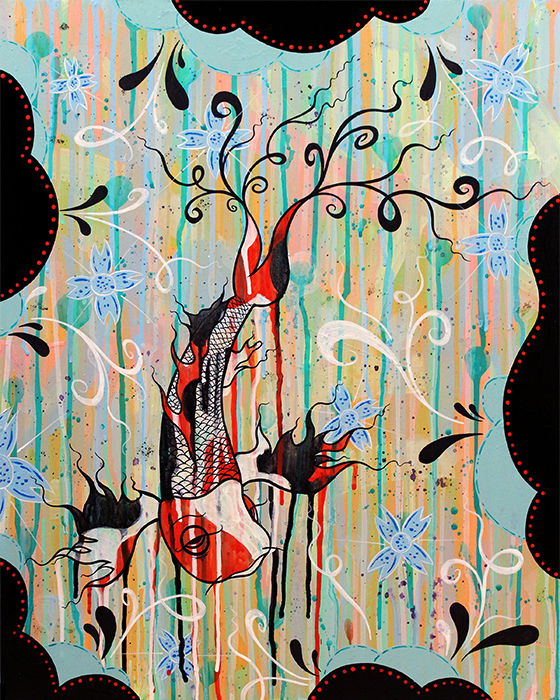 "I'm super stoked to finally offer this image as a limited edition print. The original was not really like anything I had painted before and it was nice to take a step out of my comfort zone. "Bringer Of Good Fortune" was completed in February 2014 and was made specifically for the second annual "Young Savages" show, curated by my good friend and gallery/studio partner Neal Breton, in Paso Robles, CA. It sold soon after and I've been wanting to offer it as a print ever since. I decided to have it available in two sizes to keep it accessible for any collector. Each print will be mounted on a 3/4" thick wood panel. The edges will be painted black and the surface will be coated with a thick layer of clear plastic resin.The resin coating provides a protective high gloss finish. It will basically look like a yummy piece of shiny candy. Wire will be attached to the back so the print will be ready to hang right out of the package. I will begin production on this edition the last week of July and will start shipping them out on August 4, 2014.
If you'd like to pre-order this print please place your order online at JESS CLAASSEN.com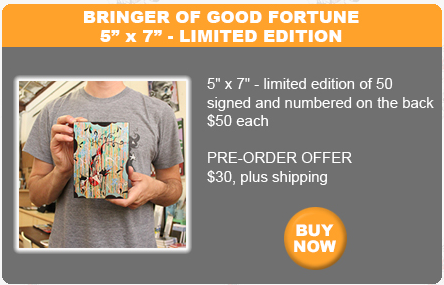 Thank you so much for all of your support!"
– Jeff Classen
www.jeffclaassen.com
Brought to you by:

---
Follow ATOD Magazine™