Jean de Lillet 2010 RESERVE: Cuvée By Starlight
ALL Photographs by Tram Tran©
Maison Lillet. The ACE Hotel Rooftop, the Downtown Los Angeles skyline lit by starlight, Parisian music played live by the remarkable Trio Dinicu, cocktails made with an extra touch of je ne sais quoi and what you have is an evening that transcends the mundane and immediately transports you to simple chic. With a rooftop decorated with traditional parasols, quaint floral centerpieces, the backdrop of the city, the roar of a crowd sprinkled with media, connoisseurs, and local business owners, the sound of Lillet cocktails being shaken required my attention. I sauntered over to the bar (yes, sauntered) to meet Claire Needham, the blonde, upbeat, and passionate Brand Ambassador of Lillet. Visiting from New York, she told the tale of Jean de Lillet with a smile on her face that was not only genuine, but led to more knowledge about the product she represents and the process in which the wines are produced. Grapes born in the Bordeaux region of France, the plump burst of the grape can be traced back to it's origins in one truly lovely sip. And on this particular evening as fall dared to make an entrance, Claire and the ACE Hotel prepared a plentiful sampling …
The Cocktail Menu
LILLET Maison Fondie en 1872
Plaines de Provence
Jean de Lillet 2010
Honey Syrup
Lemon Juice
Lavender Bitters
Egg White
Champagne
Fresh Lavender
---
Old Ally
Jean de Lillet
Ardberg Scotch
Rosewater
Drambuie
Lemon Twist
---
High on a Hill
Pamplemousse Liquer
Cynar
Lillet Rose
Champagne
Grapefruit Wheel
You can tell from the cocktails prepared that Lillet is beautifully complex. While all of the libations that evening were sensational, I did ask Claire to pour a single glass of the 2010 Reserve on it's own. What a lovely and refreshing cuvée! Simply smooth on it's own, I could drink Lillet on a warm, summer's day or in the brisk of night as the cold seeps in. It has wonderful notes of crisp, bright fruit with a romantic undertone that adds elegance and ease.
ABOUT Maison Lillet | Jean de Lillet
Jean Lillet came from Saint-Morillon in Gironde and moved to Podensac, a small town near Sauternes in the Graves region, in 1680. His descendants Raymond and Paul Lillet, merchants of fine wines, liqueurs and spirits, founded Lillet in 1872. They created Bordeaux's first and only aperitif, known as Kina Lillet until the 1970s when it became simply Lillet, a blend of Bordeaux wines and handcrafted fruit liqueurs produced in Podensac.
In the 20s and 30s, Lillet was served on very special occasions and at official receptions, soon becoming the aperitif in vogue all over the world. In 1937, Lillet's first major advertising campaign was designed for the American market. The campaign by French artist Robert Wolff, better known as Roby's, remains famous in the USA and France to this day.
After the Second World War, the small family-run company decided to focus on exporting the brand to the US market. Lillet became the star drink of every trendy New York bar. The Anglo-Saxon market really took off in 1945 with the launch of Lillet Dry, which could be mixed with gin or served in cocktails and inspired the famous Vesper.
FOR MORE, VISIT: www.lillet.com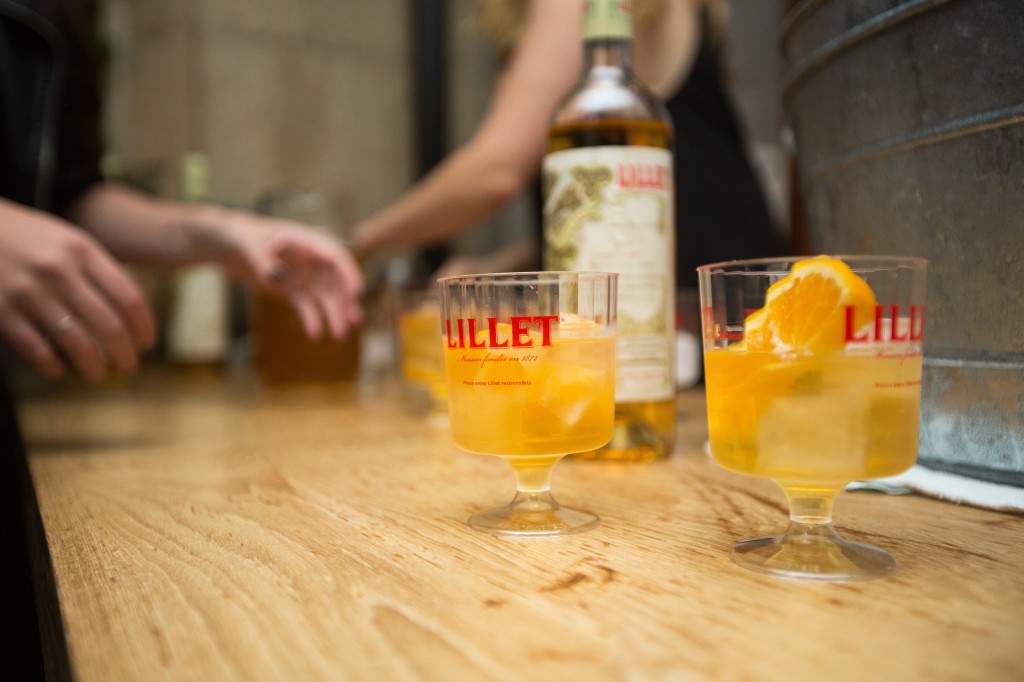 Maison Lillet is proud to announce the release of Jean de Lillet 2010 Reserve – on sale today! Produced in limited quantities, and in the best years, this extraordinary cuvee is a tribute to Lillet's earliest-known ancestor who settled in Podensac, France, in 1680 where Lillet is still produced today.
This premium Reserve is a unique creation that blends a single vintage of Sauternes wine, only produced in Bordeaux's best wine years, with their house-made citrus liqueur.  As 2009 is considered a great vintage year for Sauternes, 2010 is a stunning succession with a special balance and remarkable acidity, giving way to elegant fresh aromas.
Last year, Jean de Lillet's 2009 vintage was received with high critical acclaim, and immediately sold out. Lovers of this iconic aperitif will have another chance to taste this premium spirit with an equally terrific vintage. Réserve Jean de Lillet 2010 may be enjoyed immediately, yet will improve with age (10 to 15 years). It is best served chilled as an aperitif, with amuses bouche, and is available in select retailers nationwide and at www.astorwines.com at $39.99.
Jean de Lillet 2010 is not only a perfect gift for any wine or spirit lover this holiday season, it's ideal to serve while entertaining guests during a cocktail party to pair with hors d'oeuvres! With deeper, rounder characteristics than the brighter Lillet Blanc, Jean De Lillet is released just in time to pair with the chill in the air, bringing with it the desire for darker drinks and richer foods. While Jean de Lillet can be served as an aperitif, you can even use it in an ingredient for a White Manhattan to sip after dessert!
RECIPE
LILLET Appetizer: Oyster Skewers
For 5 skewers
2 glasses of Lillet
12 large, milky oysters
1 piece of caul fat
5 thin sausages
wooden skewers
Soak the caul fat in water. Shuck the oysters, delicately remove them from the shell and place in a bowl. Heat the Lillet in a saucepan and poach the oysters in it for a few seconds. Drain and leave to cool. Strain the caul fat, then cut it into 12 pieces and wrap around the oysters. Poach the sausages in the Lillet for 3 minutes then cut in four. Thread onto the skewers, alternating the oysters and sausages, and fry for a few minutes before serving. Serve with a well-chilled glass of Lillet.