Top Six Bars In Belgrade
mobile pics by Matthew Dyson
[dropcap letter="I"]t was 8am, outside a Belgrade café. Zoran, my waiter and unofficial guide to the city, had his arms folded, patiently listening as I fumbled to find the words for a decaf green tea and toast.
"Why not try a Serbian breakfast?" he said.
"What's that?"
"One shot of expresso. One shot of Quince Brandy. Maybe two."
There was no debate. And it was no surprise in a city where the booze flows continuously, along the banks of the Danube and Sava rivers, into the heart of Europe's most underrated capital of hedonism. From all-night party barges, converted factories, sprawling beer gardens, to an infinite amount of independent bars – one thing you won't go short on in Belgrade is an opportunity to drink through a hangover. You'll also find it hard to top the optimism here this year. With so much creative energy, art and a new found growth in tourism, you can practically hear the buzz, humming through the streets. If you're still not convinced, how do direct flights from Heathrow and an average of £1.50 a pint do it for you?
[separator type="thin"]
36 Karadjordjeva St. |  Savamala, Serbia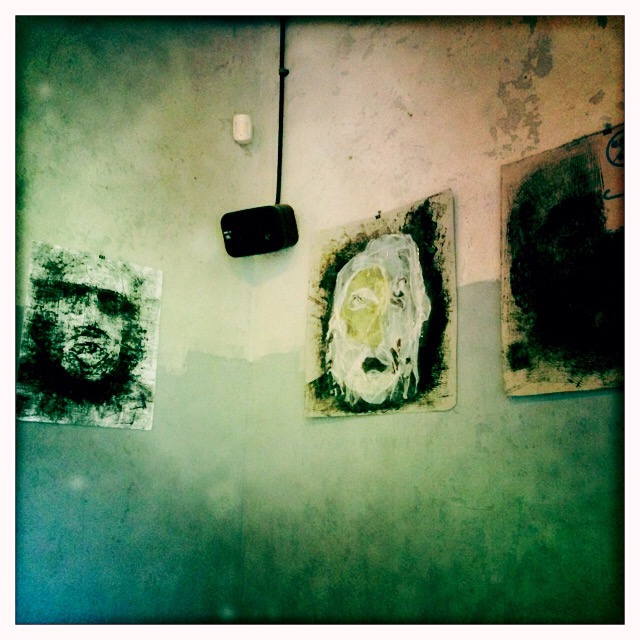 If you're looking for an introduction to the up-and-coming Savamala district, you could do a lot worse than loading up on White Russians in Prohibition. Wedged under the crumbling, mega-chunks of concrete Communist architecture, in full view of the Branko bridge, this little bar has all the kitsch of a swanky Soho venue – only twice as authentic and at a fraction of the price. Tables are based on cases of confiscated booze, menus are type-writer punched onto clipboards and the sleek interior is low-lit under glass chandeliers. Kick back before the clubs are in full swing or simply spend a night gazing out of the ten foot window, marvelling as Belgrades' creatives and crazies breath live into this once derelict, post-industrial wasteland.
Open Mon – Thursday 9am – Midnight, Friday 9am – 1am, Saturday 12pm-1am, 36 Karadjordjeva St, Savamala. Tel: 011/2635-894. No website.
[separator type="thin"]
Karađorđeva 46 | Beograd 11000, Serbia
Just along from Prohibition is Misker House. Once an unforgiving warehouse, it's now the epi-centre of creativity in Savamala. Here's where you'll find the poets, performers, musicians and artists who've instigated the grassroots regeneration of the area. Inside it is like the collective, mad vision of Andy Warhol and Tony Wilson – art installations, high concept enterprise and industrial music spaces, in one. Throughout the year there are regular mini-festivals, exhibitions and theatre shows. It's also huge – probably big enough to squeeze in the entire population of free-spirted Serbian youths, who've been lazily labelled as hipsters. And despite the somewhat slow service, it is a great all-hours bar. Sip a cocktail on the the terrace or mooch around with a beer, listening to two DJs at opposite ends of the warehouse, playing different records at the same time – Nathan Barley-style.
Open 10am – 1am, Karađorđeva 46, +38111 2626068, mikser.rs
[separator type="thin"]
Jimmy Woo
Strahinjica bana 47 | Belgrade, Serbia
One of the most surprising things about the Belgrade bar scene is their love of great sushi. And if you want to do it in style you might as well start downtown, at Jimmy Woo's. Named after a 1950's Marvel superhero who battled the dubiously named Yellow Claw, this place is like a cross between a Comic Con and an underground rave. Inside is all superhero-retro design, outside people spill out onto a bustling terrace. Try a disco brunch of fishy delights for under £4 and wash it all down with one of their enormous cocktails. Or pop in after dark, when the hip hedonists and anyone with the stamina ram the place to capacity to dance to house DJs all night.
Open from 9am – 1am, Stahinjica Bana 47. No website
[separator type="thin"]

Kralja Petra 13-15 | Belgrade, Serbia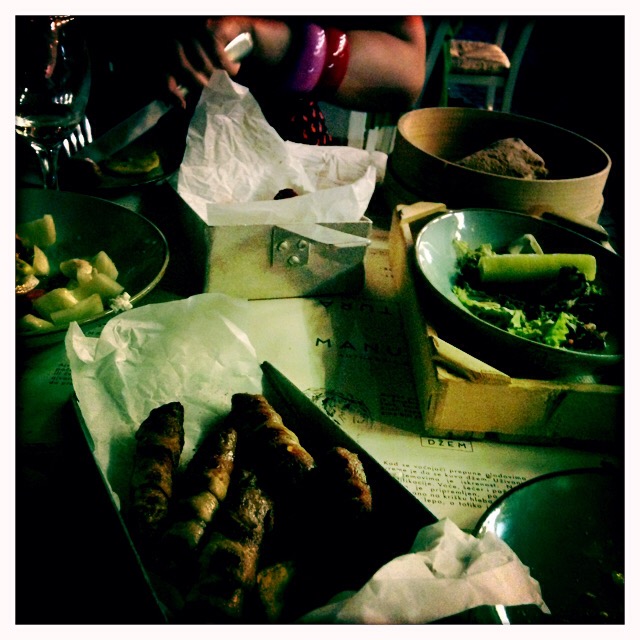 Manufaktura lives up to its name, neatly packaging up the best of Serbian cuisine and local wines in what, on first glance looks like the summer window display of a high-end department store. Right in the centre of Belgrade old town, this isn't strictly a bar, but who wants to be a purist when you're given the chance to feast on mountains of traditional Serbian dishes with a litre of local red? Outside, there's an all year-round terrace, shaded under a canopy of multi-coloured umbrellas. If you spend any amount of time here you'll feel both your knowledge of regional food and your waistline rapidly expanding, with generous portions of spicy meats, cheeses and hearty veg. But be warned, by the end of the night you may very well be overwhelmed by the quality of Cevapi, happily confiding to a waiter, "In my country they call these pigs in blankets."
Kralja Petra 13-15,Tel :011/2180044. No website
[separator type="thin"]
Takovska 49a | Beograd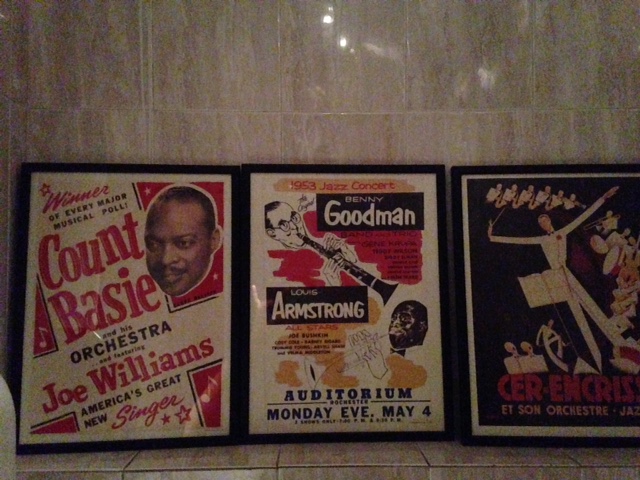 When it all gets too much and you're contemplating match sticks for your eyes, it is worth climbing the steps to the sanctuary of Makadam. Nestled under a tree-lined, cobbled street, this is the place to order a house white and sink into your chair on a lazy afternoon. In this tiny jazz bistro, everything from the delicate lighting to the pristine Louise Armstrong prints in the toilet has been meticulously considered to help you unwind. If interior design was a drug this would definitely be valium. Lilting blue note jazz wafts onto the patio as the ultra-calm and chic clientele drift in and out. The whole area is like a Parisian side street but one where you don't need to have to pass a credit check to buy a lunch. You could easily spend hours here, but when you're at the point of considering learning to play the saxophone, you're a reassuringly, short walk up into the old town. But as you float back into the action don't forget to look down over the panoramic view of the Danube – mesmerised by all the tinkering little lights on taverns, bars and the floating barges where you'll inevitably find yourself as the sun comes up.
Open every day 9am – 12am, Kosanscicev Venac 20, Tel: 011/2630272, no website.
[separator type="thin"]
Cetinjska 15 | Beograd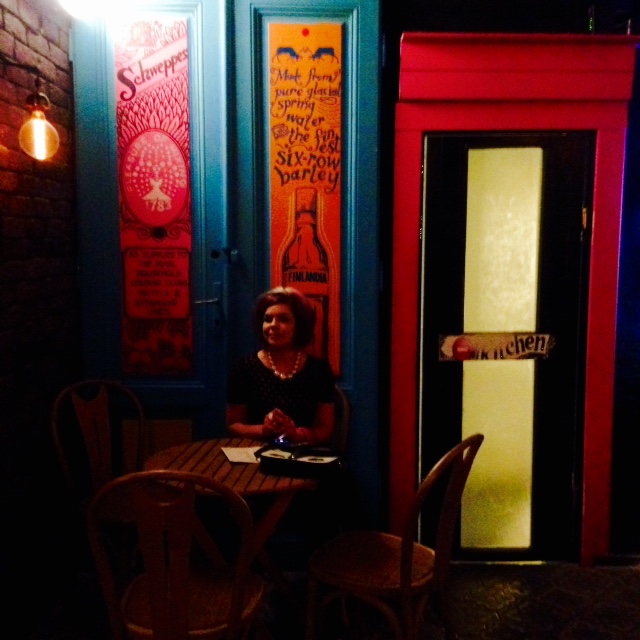 Jazz Kfinica – Bajloni looks like a giant Wendy house. The walls are painted in retina burning neon, the furniture could have been picked up from Barbie's garage sale and the whole place is kitsch with a capital K. But somehow it works. Spread across three rooms, it also boasts one of the biggest and best beer gardens in Belgrade. You can get here by turning off Skadarjila, famed for its nightlife and the site of the old bohemian quarter of Belgrade. And if there is ever a perfect venue for open minded, eccentric, thrill-seeking intellectuals – it is here. Throughout the summer, the place is welcoming to anyone and everyone. Elderly couples, pre-club crowds, musicians and a never ending, revolving door of revellers seeking a bar with a bit more character.
Open every day 9am-4am, Cetinjska 15, Tel: 011/63380504, Bajloni
[separator type="thin"]
You may ask, why Belgrade?
Belgrade is the capital of the southeast European country of Serbia. Its most significant landmark is Beogradska Tvrđava, an imposing fortress at the confluence of the Danube and the Sava rivers. A testament to the city's strategic importance to the Roman, Byzantine, Ottoman, Serbian and Austrian empires, the fortress is now the site of several museums and Kalemegdan, a vast park. It is also home to some of the most fascinating displays of color and vivacity.
The answer, while seemingly obvious, is all of the rather surprising watering holes, people, clever homage to artistic genius, and fascination you come across along the way …