A Taste of Granada
Eating our way through the countryside of Spain
[dropcap letter="Granada"] is in the fiery southern heart of
Spain
, sat on the scorched earth in Andalusia, sun-baked in unforgiving heat and bursting with life. It is more than just a melting pot of culture. It's a bubbling eastern broth of Moorish tea shops. It's the stern faces and the clack of heels in spontaneous flamenco shows at sunset. It's the weaving of languages and ideas in the constant transience of nations, forever lost in the tranquillity of the winding streets. It's the sense of awe-struck, dizzying wonder as you gaze up at the Alhambra, sitting atop the hill on one side and the defiantly snow-caped Sierra Nevada mountain range on the other. And above all else, Granada gets you in the gut, as eating out here is more than a luxury or mere fuel – it is the very essence of your being. Yet, in a city where you can't even order a glass of water without being presented with free tapas it would be madness to try and rate or distil the entire culinary history of the place. So treat this as a mere taster menu of what you might expect as you make a hazy amble though the shade and, out into a balmy summer evening, following your nose to the next unexpected second or third course. [columns_row width="half"] [column]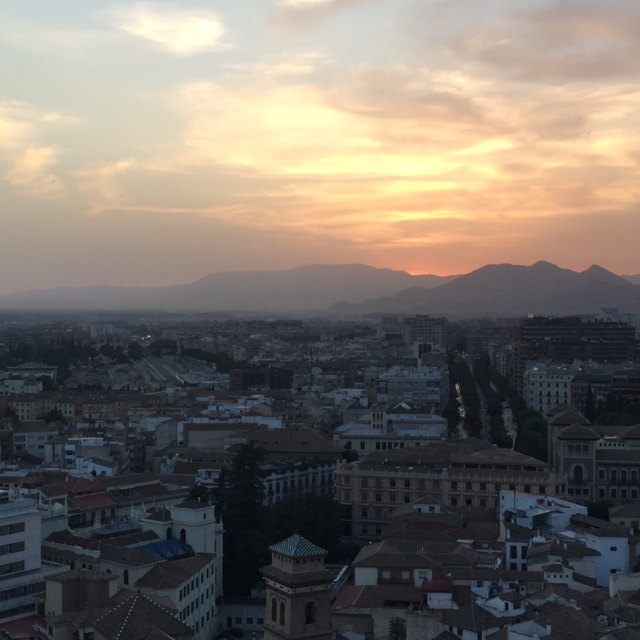 [/column] [column]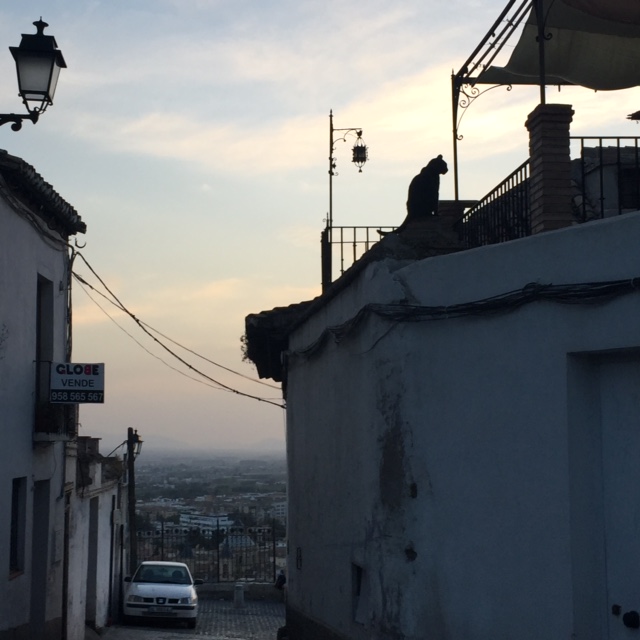 [/column] [/columns_row]
---
Ras Bar | Carrera del Darro 66
Ras Bar is as good a place as any to start your introduction to tapas, Granada style. It is shrouded in near-permanent darkness, like all good bars should be. The only light shoots through the windows at the back, which look out over the trickling Darro, vivid greenery and the mighty Alhambra. While you squint at this unique view, order a cana (little 200ml glass) of beer and feast on endless free dishes of spiced meat, potatoes and vegetable cous cous. If you're staying longer the chef will roast you a whole chicken which inevitably comes with a side order of more tapas. You'll be stuffed to the hilt but the fine selection of flamenco puro, which is continuously played at full pelt through the speakers, will stop you dosing off. Just sit back and feel very much like Hemmingway or Lorca or whoever else has been mesmerised by this part of the world. And ignore the fact that this atmospheric little bar has only been around since the '80s.
[columns_row width="half"] [column]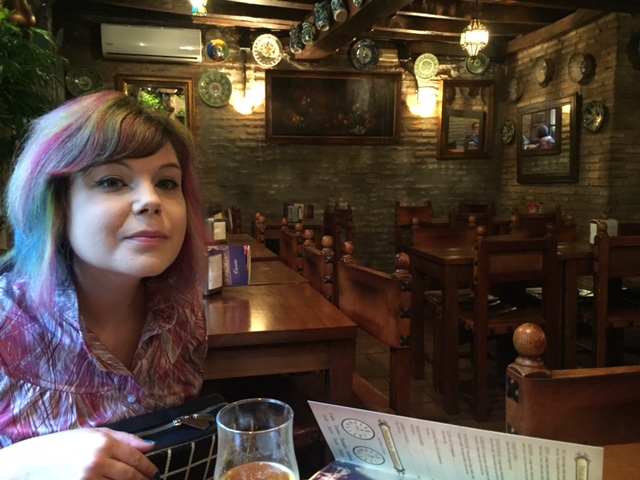 [/column] [column]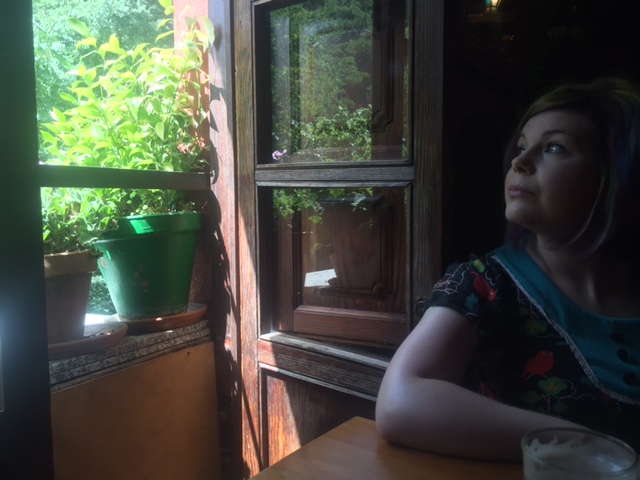 [/column] [/columns_row]
---
Paprika | Cuesta de Abarqueros, 3 | 18010 Granada
Elvira is a road which deserves an article to itself, being the starting point where most head up into the Albayzin and the winding Moorish streets of the city. But before you feast on tagines of cooked lamb and amble into countless Moroccan tea houses and lamp shops, it's worth noting this outstanding Vegan restaurant right at the end. Vegetables themselves as an entire meal are still something of a rarity here so it's great that Paprika's puts them to such good use. Everything from simple tomato salads to rich tai curries are packed to bursting point with flavour. It probably helps that the constant sunlight of Granada means the vegetables make our supermarket fare look like malnourished street urchins. But, the chef is a cut above the rest. The outdoor tables set slightly elevated, at the start of a steep ascend are also a welcome retreat from the chaos below.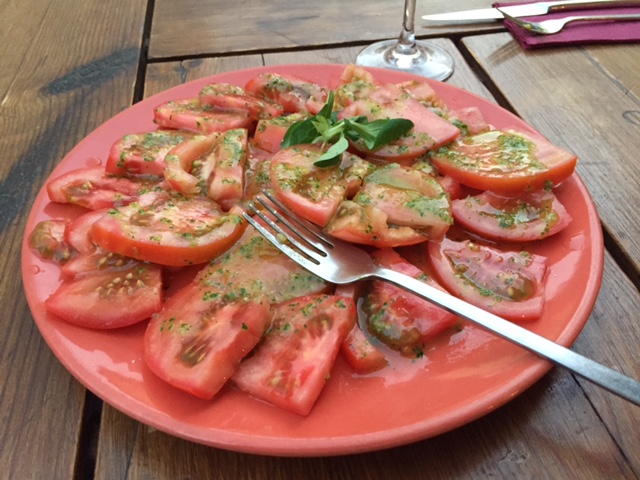 ---
Plaza San Miguel Bajo, 4 | 18010
Bar Lara: If you walk uphill from Paprika, you'll come to the Mirador San Miguel. Sure, it doesn't face the Alhambra but it does give you the best sunsets over the city and one that's free from selfie sticks and the constant flashing of cameras. Bar Lara is in the plaza of the same name. It's the picture-postcard image of Mediterranean summer dinning. Cobbled streets lead into this traditional Moorish square flanked by white-washed houses, a little church and trickling fountain. Musicians play as you eat. Waiters bustle to-and-fro with wine and trays of fresh food. And the menu has got a few nice surprises like piri piri prawns. But even if you just sit with a glass of sangria in the dying hours of sunlight, you'll still float back down the hill, satisfied and serene.
[columns_row width="half"] [column]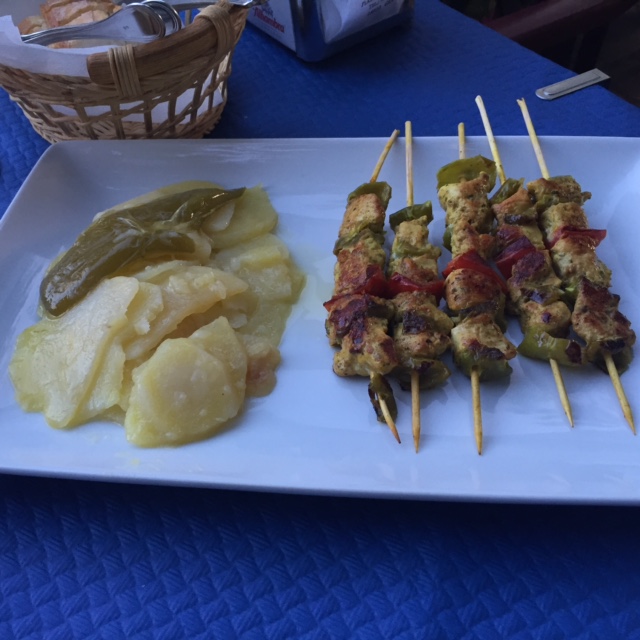 [/column] [column]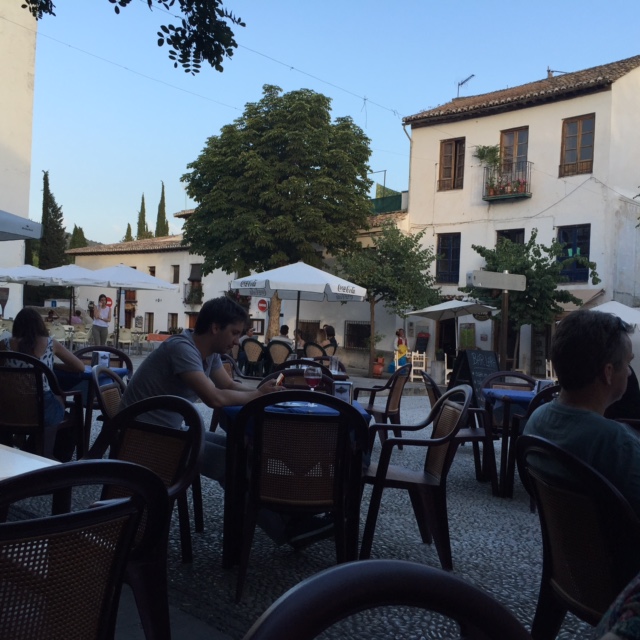 [/column] [/columns_row]
---
Campo del Principle S/N | 18009
I could have chosen any bar here in Campo del Princípe, as all are well worth the visit. From Plaza Nueva take a right and keep going through the narrow, residential streets until you break though into the frenetic centre of the plaza. This is where the locals eat. It's like a microcosm of 21st century life in Granada. On one side you have a little tree-lined park and church. On the other, the whole strip of bars is rammed-full with families, kids, dogs, hipsters, professors, odd balls – the entire community. All through the night the air is pumped full of cooling water vapour and the waft of tantalising smells, as the waiters try to guess who ordered the huge plate of raciones (think dinner plates of free tapas). When we were here we accidently got free plates of spiced pork and razor thin ceviche. The owner who looked like Robert  Deniro in Jackie Brown wrote off the bill with a smile and then went back to throw a pan at the waiter. Like I said, you see it all here.
---
San Matias no 8
LOOP Bar & Records: At the end of the night you might want to head to Granada's coolest bar, tucked down San Matias. The idea here is simple: order a drink, get a bite to eat and spend the evening talking about the records which line the walls of the slick, L-shaped little cavern. Alright, the food is limited to basic tapas but who cares when you're talking about Pavement and have just bought Iggy Pop – Post Pop Depression. Stay here long enough and the bar staff will start buying you little shots, especially if you happen to suggest a song they like. So what's not to love? Well, nothing except the prospect of bankruptcy when you wake up the next morning fuzzy headed with heaps of vinyl. But that's infinitely better than a half-eaten kebab and a traffic cone, isn't it?
[columns_row width="half"] [column]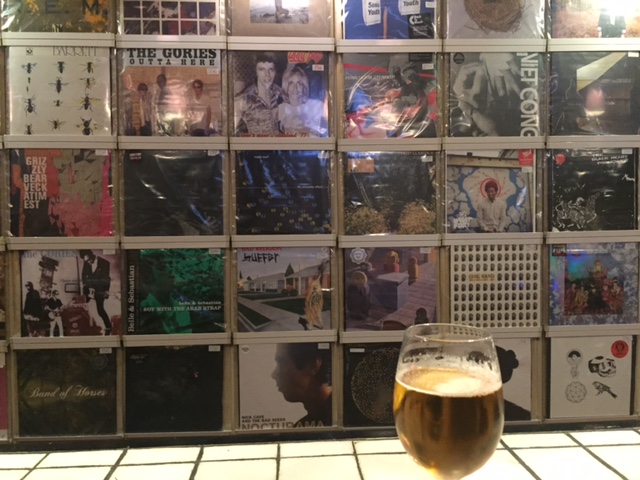 [/column] [column]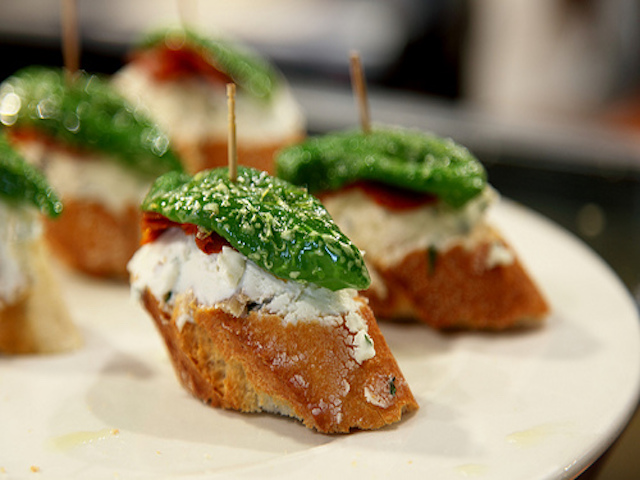 [/column] [/columns_row]
---
Try something new …