Eating Our Way Through Split, Croatia
Fresh fish and home cooked goodness
[dropcap letter="I"]f you are going to build an ancient Roman retirement palace you could do a lot worse than choose
Split
. Back in 305 AD,  emperor Diocletian probably took one look at the crystal clear waters and lush forest that surrounds the bay and decided that this was the place for him – a
nd who could blame him
. If I had to choose between the Croatian coastline or taking on the Persians, I would already have my flippers on and be running for the sea before you finished the question.
Even today, much of the palace walls remain with hotels and winding streets of the old town built around its crumbling facades. After seeing the remnants of time, you have to wonder if he would have done the same today if he had seen the cruise ships moored up or if he had to walk among the herd of tourists with selfie sticks and carelessness who now wade along the seafront, biting their way through an acre of (albeit delicious stone baked) take away pizza slices. Don't get me wrong, Croatia is blessed with some of the best food, wine and stunning, picture-postcard beaches on the planet. Everything that seduced the emperor is still here in abundance. It's just that, well, you kind of hoped that this would still be a best kept secret. Fortunately, all is not lost for those seeking an authentic Croatian experience away from the crowds as there are still plenty of great local restaurants and idyllic spots to eat and drink in this ancient Roman retirement town.
[separator type="thin"]
Konoba Hvaranin
Ul. ban Mladenova 9, Split 21000.
A good tip when hunting down an authentic place to eat is to find places which start with 'Konoba'. I don't know what the literal translation is but it roughly means it is a traditional Croatian restaurant and you'll be in for a treat. Obviously there are exceptions and if you find one blasting out techno and serving burgers from the back of a van,  you might want to move along. But Konoba Hvaranin is authentic as they come. Tucked away to the right of the bay (if you're facing the sea), it specializes in hearty portions of grilled fish and meat. Think juicy tuna steaks the size of your head and flakey chunks of sea bass all served simply with Dalmatian potatoes, fresh garlic infused greens and drizzles of the best olive oil in the world. Everything is off the boats, caught that morning. If you want meat, expect steak so tender, every bite feels like a hug from the gods of carnivores.  Inside it looks like a Cornish fishing pub, replete with fading pictures of rugged fisherman and trinkets on the mahogany walls. And if you sit outside you might hear two elderly gents serenading  dinners across the street with guitar and mandolin. Best of all you can wash it all down with crisp, white Croatian wine.
[separator type="thin"]
Konoba Kod Stinge Vaneuropske
Buvinnia 1, Split 21000
[columns_row width="half"] [column]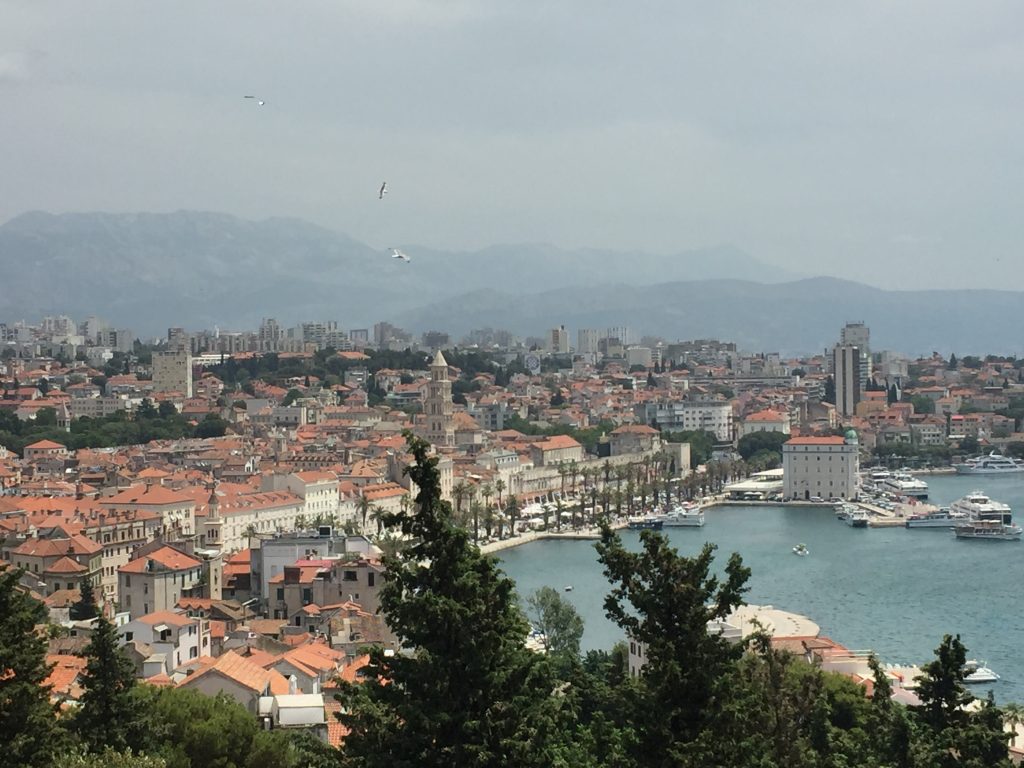 [/column] [column]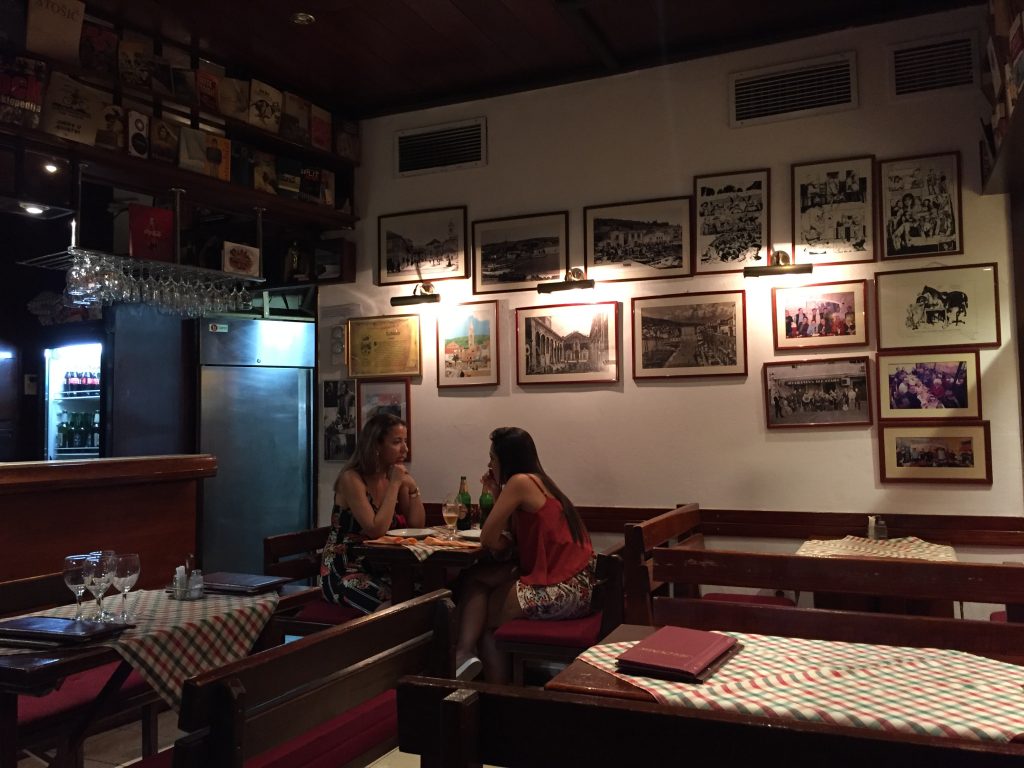 [/column] [/columns_row]
If you're starting to think of Croatian food as fresh but essentially simple, take a walk into the old town and prepare to get a masterclass in what's putting this remarkable country on the culinary map. Konoba Kod Stinge Vaneuropske is a beautiful mix of family run authenticity, strong sustainable ethics and boundary pushing cuisine. The owner is like the best mother-in-law in the world, more or less force feeding you something you would have walked the earth to sample anyway. After she's schooled you in what's on the menu (which changes every day depending on what's in season and what the fishermen catch) you pretty much don't have a choice in what you eat or drink. I tried to lay off the wine and was met with " What are you, twelve? You've chosen the wrong night to take a break as we have the best wine in Croatia and you'll need that with the incredible fish we serve here." So half a litre later, I was finishing off home cooked, squid ink tagliatelle with muscles, clams, shrimps ("make sure you eat the head, it's the best bit". Yes, m'am), all served in what can only be described as a transcendental experience of a sauce. I also found myself reaching across the table to steal my girlfriend's slow cooked lamb and peas. This is food with history, proudly letting the incredible ingredients bend your taste buds into a new gastronomic world you won't want to leave – not that they would give two f*cks if you did. I tried to analyze what made this place so good with gushing platitudes but the owner just shrugged and told me to come back tomorrow and try the calamari. "It's unlike any other calamari you've ever had". I didn't doubt her for a second.
[separator type="thin"] [columns_row width="third"] [column]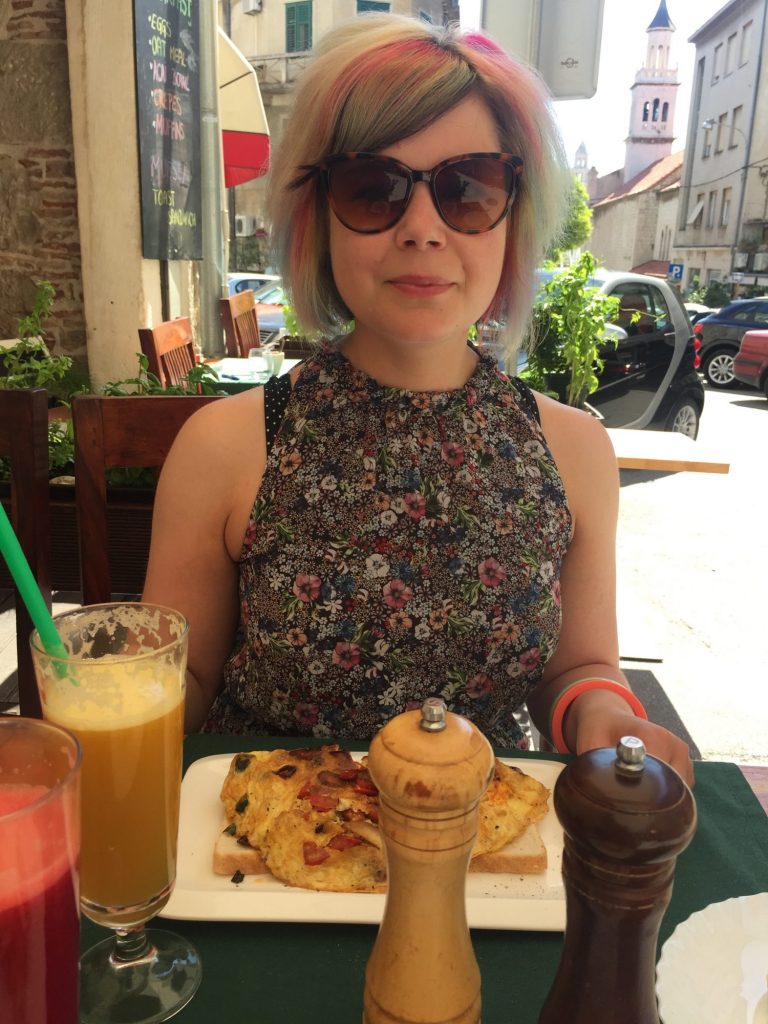 [/column] [column]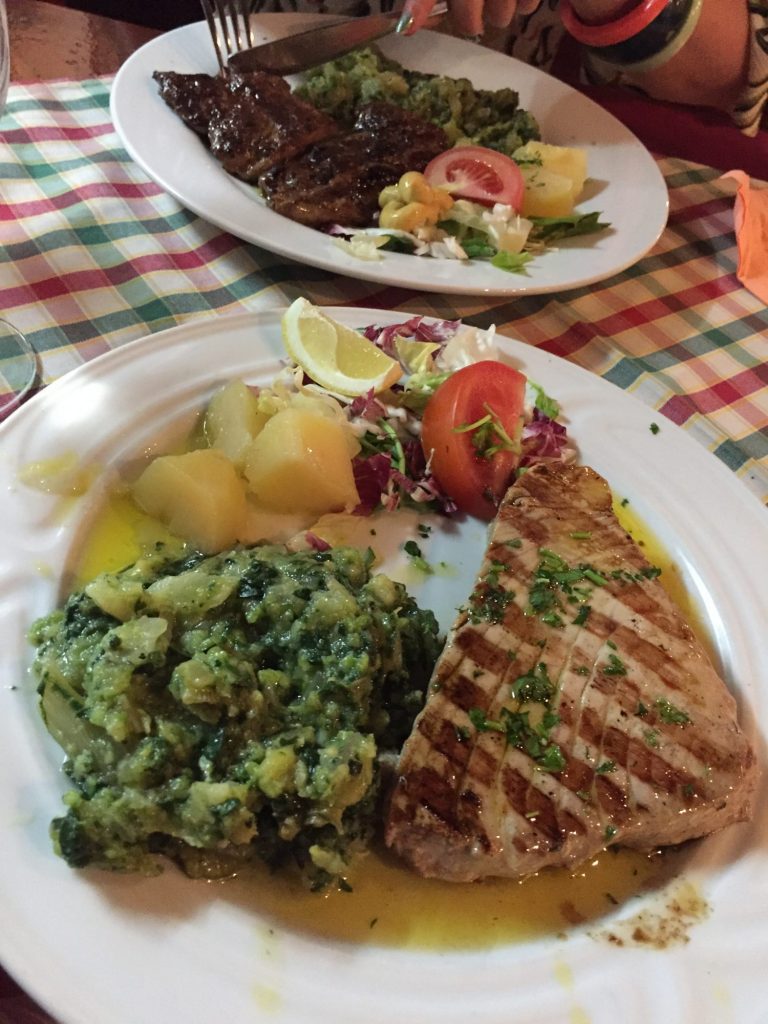 [/column] [column]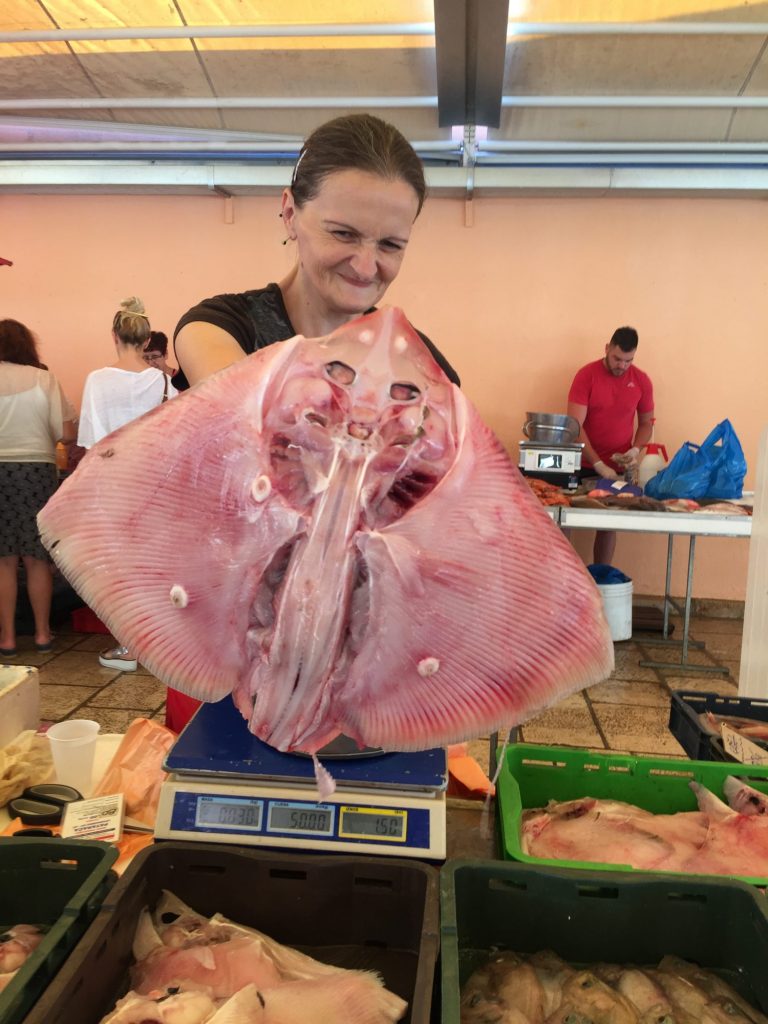 [/column] [/columns_row]
Step-by-Step
Senjeska 2, Split 21000
With so much good food, at some point during your stay you'll probably feel like you're on the verge of developing gout. Step-by-Step is the perfect antidote. You'll feel healthy just looking at the menu. It's the place to go for gallons of fresh juices, the best pouched eggs in town and the sort of meals you see wholesome looking women eating in health food magazines. At the same time, they still do a good line in hearty, delicious meat and fish dinners. It's just that they are as lean as featherweight fighters, which after a week of booze, ice cream and Roam feast-size portions of food is actually a welcome surprise.
[separator type="thin"]
Joe's Beach Cafe
Kasjuni beach, Southern part of the Marjan Hill, Split
What about the beaches, I hear you say? Well it just so happens that the best beach also does the best lunchtime food. By 'best' it depends on what you're after. For the record I would rather float on a lilo on a sea of raw sewage than be crammed onto a so-called pleasure beach, full of kids, water slides and hundreds of people from my own nation. No, all I'm after is sea as clear as ice, white sand (well pebbles) and the glow of lush fauna from the Marjan hills. And that's what you get at Kasjuni beach. Alright, there are people there (many of whom are British) and they do have sun loungers and a juice bar, and yeah a car park – but it's all tastefully done in a way that makes you feel you've just stumbled upon an undiscovered island or married an oil baron. Joe's Cafe isn't so much a cafe but a slick beach bar where beautiful people glide in and out. And for a handful of Kunas you can sit and devour big fresh tuna or chicken rolls. All washed down with the industrial strength sour lemonade – anyone who adds sugar might as well go home and eat a bowl of ricicles. You can even get a boat back to the main harbour. Like James Bond. On a budget.
So there you have it, a little haven of tranquility and foodie heaven in the not-so-secret destination of Split. Just one thing: keep your mouth shut about all this, okay?
SaveSave
SaveSave
SaveSave
SaveSave
SaveSave
SaveSave