THE REAL LIFE OF A SOMMELIER
A love story of sorts …
[separator type="space"]
Ahhh the life of a sommelier! Drinking Champagne early in the morning, floating off to a tasting, followed by a lunch hosted by a distributor, a quick nap, and then another tasting, and then swanning into work, buffing a few glasses and then pouring wines for guests who order the most amazing Burgundies and cult wines with the invitation to taste them for quality. And then off to some fabulous nightclub with a bottle of something exquisite to share. That's what I want to do when I grow up – can I? Can I please?
The scenario above is a bit far-fetched, but it is fairly close to what a lot of people consider the lifestyle of a sommelier today.
Surely many of you readers have seen the hit movie SOMM and been amazed at the dedication of these bright young stars of the wine world, and been enthralled and impressed by the exceptionally hard work they put in to become a Master Sommelier or even an Advanced Sommelier. Yes it's a great movie, and these gifted and exceptionally brilliant men and women deserve a moment in the spotlight. They have dedicated their lives to being the very best and brightest they can be in an ever-expanding world of wine.
Let's talk about what a sommelier is …
As a professional sommelier, I am constantly asked what level I have achieved, to which I reply – none. I don't necessarily take pride in this, but I explain that I have never done that well in tests (of most kinds), and I don't take naturally to classroom environments. Also having lived in a very remote rural area for 20 years, getting to class was virtually impossible. But I do know what I'm doing (for the most part), and I can engage guests appropriately for the fine dining experience they expect, and guide them to something they'll love with their dinner. Rather than spout off arcane information that will have everyone asleep in two minutes flat, I can nearly always talk about the winemaker and the style of wine based upon personal knowledge.
A sommelier is defined in French (originally soumelier) as someone who transports goods and supplies. It's from an old Latin word that has something to do with pack saddles. I know for a fact there while the Romans spread the word and the vine throughout Europe, they didn't have fancy glasses and umpteen courses in wine knowledge.
And yet there are some sommeliers who have no training in actual service, and this troubling (for some who see this as a noble service tradition) trend is the focus on many articles and discussions within the wine world.
The Court of Master Sommeliers (CMS) was founded in 1977 with the first American exam taking place in 1986 There are now 227 Master Sommeliers in the US, each having gone through the four step examination process. It's hard all the way along, and not cheap. The final MS exam is $795 per section, and the prior exams can run you almost $2500 to get to that point, not including expenses for tastings, books, travel, time away from work, etc. And it's not just about wine – certified sommeliers have to have a deep knowledge of spirits, beer, sake and wine service, and it gets incrementally harder the higher they go up that testing ladder.
[separator type="thin"]
Trust Your Sommelier
Ask any sommelier or wine director what they enjoy most and they'll answer guest service – it's the love of being part of a team, and making magical things happen. Mike Trupiano, of the famed San Ysidro Ranch in Santa Barbara, California puts it this way:
"I always love watching one of those rare times when, unplanned, a night becomes special – the stars align, the food and wine is perfect, the service – perfectly timed."
And Christie Dufault, Instructor – Wine and Beverage Studies at the Culinary Institute of America in Napa, and who has worked as floor sommelier at some of the greatest restaurants in the country, states that there is:
"… genuine pleasure in the interaction with guests, elevating their dining experience to exceed their expectations."
Wine service has increased exponentially in the last couple of decades, and more and more, restaurants are building unique wine lists that require constant maintenance and deep consideration of guest preferences that will also tie in with the uniqueness of the food. A list doesn't have to be huge to be impressive, and many wine directors go out of their way to find rare and unusual wines so that they can further educate their own staff and the guests. Ten years ago, who even heard of such varietals as Grüner Veltliner or Counoise? Bubbierasco? Cinsault? Piquepoul? All are grapes now being used as single varietals or in blends.
It's a psychological game being a sommelier. There is the goal of achieving the perfect match of wine to food, but there is also the mastery of ensuring that the guest feels good about the choice they're making. In a larger group, there's also the element of having the person buying the wine look good to their companions. Who doesn't like to be congratulated on the choice of a wine that everyone loves? Even if it ultimately wasn't their decision and they were led by the nose to that specific bottle, it's the sommelier's job to take a step back and let the light shine lovingly on someone else.
[separator type="thin"]
I'll Have That Bottle of '61 Please
And on that, there is the sticky situation with so many people going out and wanting to spend rather substantial sums of money on wine that they often have no knowledge of, and do not know what to expect. Sommeliers across the board are divided as to the protocols of what to do with guests who decide on something old or unique that they've never experienced before. Again, this is where psychology plays a large part.
Yes, you want a guest to have a unique experience, but also it's part of the hand-holding and ensuring that everyone is happy at the end of the day. No restaurant wants to take a beating with wine being sent back for whatever reason. And yet, you never wish to deny someone a great experience. Older wines, in particular are a source of great frustration and confusion. As wines age, they change, dramatically. Those who know and understand the phenomena take great delight in noting those changes and understanding how the synthesis works.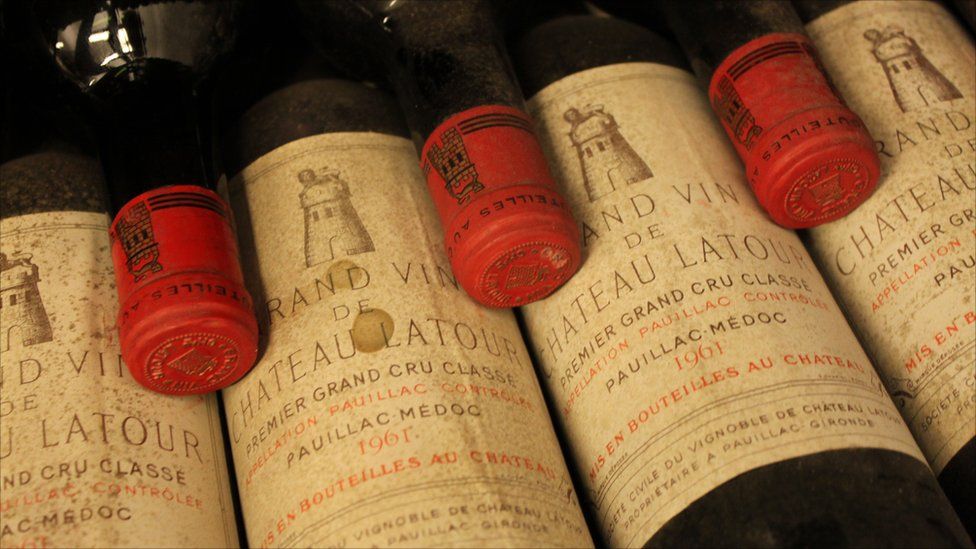 Someone faced with a fifty-year old Bordeaux might take one taste, and say: "I don't like this." And then what? Simply because it is a flavor profile that is misunderstood, is not always a reason to send a wine back. If there is fundamentally nothing wrong with the wine, a good sommelier has two choices – take it back and hopefully sell it by the glass (and still lose money). As Mike Trupiano puts it:
"You have to be able to read the guest/group and help guide them without flat out saying you will not enjoy this bottle. It all falls apart if they feel you think they are not good enough for the wine – ruins their experience"
Others such as Haley Moore will graciously find something else and educate her staff on something they might never see again.
Personally, if I am asked to bring an older and expensive rare bottle of wine to the table, I have now learned to state that given the high price and rarity, that the wines have been stored in perfect condition, and that I will also taste to ensure quality. If we find that there is nothing inherently wrong with the wine, do we have an agreement that this is considered a done deal? Generally the answer is positive, and I'll work closely on describing the taste, and how the wine got to be this way. It's all about the education process. Ultimately guests leave with a new and greater appreciation.
[separator type="thin"]
You're a Sommelier, and You Work Where?
Due to the success of SOMM, and the ever-changing world of information, marketing and access to wine, there is a new phenomenon of those who are simply wine lovers and who are attaining sommelier certification. They have no intention of ever working on the service level, and for a few, it's a badge of merit that is scorned by such people as blogger Adam Teeter who writes:
"… what a sommelier is has been tainted by people with no interested in ever actually serving in the profession, causing the role to be seen as someone more concerned with tasting notes and being able to identify wines blind rather than facilitating a wonderful experience for the diner."
Whereas Haley Guild Moore, Wine and Spirits Director at Stock and Bones in San Francisco says:
"It's pretty great how far the American public has come in the way of wine knowledge in the last decade … let alone the last 50 years! The more people know, the more they want to drink, so I am all for it!"
And Trupiano more bluntly states: "A sommelier is a position in a restaurant – plain and simple."
[separator type="thin"]
It's a Love Story
In my on and off 40 years of being in the wine industry on several levels, what I have come to see is that the wine business is perhaps the most generous of any industry there is. Wine makers spend huge amounts of time sharing their passion on so many levels, whether it be from taking on neophyte winemakers, traveling great distances to share their wines, sitting on panels to educate their peers and the public, donating wines for auctions and events, the list goes on …
There is a palpable positive energy whenever there are a group of wine makers or sommeliers gathered around. There is still no technical term for what a group of winemakers is, but surely there'll be one in the Oxford American dictionary soon!
This energy transcends to sommeliers, and for the most part, they are inextricably linked by their deep passion of food and wine, and love of learning and educating. And as they move forward, they mentor those who also show an inclination for the same passion and drive. And this mighty wall of love, passion and sharing all comes down to you – the consumer and diner.
It's not just a job, it's a lifestyle unlike any other. And yes, there's Champagne involved!
So at the end of your meal, think kind thoughts to the individual who helped you with your selection – they've perhaps been down in the cellar for hours prior to your arrival, hauling boxes, doing inventory of maybe thousands of individually counted bottles, pored over the wine list for errors, additions and out-of-stock wines, negotiated with the chef as to what wines pair with his sauces that evening, had a training session with the staff, and finally adjusted his tie to come out and gracefully work with you on making your experience just that – an experience.
{SHARE using #ATODSomm} | Toby is currently the Sommelier at Carmel's, Grasing's Coastal Cuisine
[separator type="thin"]
Coming this October …