#TuesdayTalks with Trevor Schneider
When Vodka teaches you a thing or two.
[dropcap letter="R"]
eyka
is a Vodka made in
Reykjavik, Iceland
(yes, where
Björk
is from) that really does taste like it was taken straight from the best part of a glacier: Crisp, clean, and beautiful when mixed properly. Trevor Schneider is the face of the brand and when I met him, it was clear to see why. A man with his own story, his contagious smile and endless curiosity to make drinks that truly enthrall you is something to revel in.
Trevor's story didn't begin with cocktails though. In fact he was on his way to being a pro baseball player when he sustained an injury to his right eye causing temporary blindness. Having lost his sight temporarily, he was at a crossroads and wondered, "What now?" He's not one to let life dictate the terms and so in true Trevor fashion, he picked himself back up, healed, eventually regained his eyesight, and began a career in hospitality while pursuing modeling and acting. Soon, his love for hospitality took center stage and after a stint working behind the bar in New York, he discovered his true love was bartending … And during that time he also met his wife (that's a great story in and of itself!).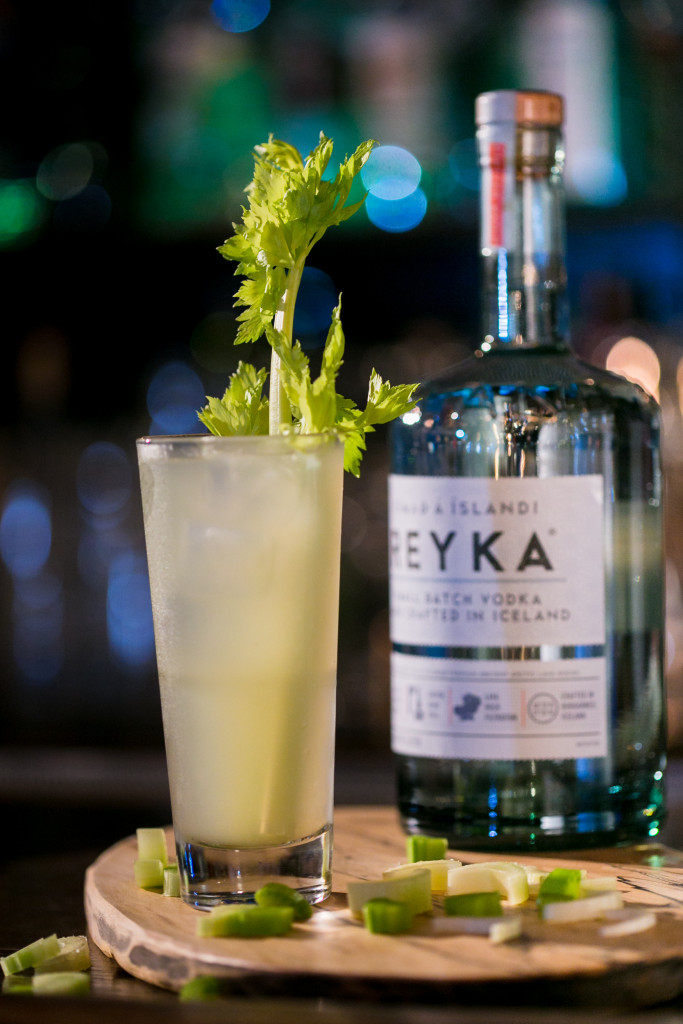 Trevor's gift as a bartender exceeds the traditional story. His spirit, tenacity, and passion are ever apparent. Behind the bar, he is the director and everyone who comes to sit in front of him are his favorite cast and crew. It's a wonder to behold and while now the face of an exquisite Vodka that is part of the prestigious William Grant & Sons portfolio, his love for what he does is reaching the masses. Invited to meet him at a guest bartending series at the Upstairs Bar inside of ACE Hotel, the minute I met him and Annie Taplin (WG & S), the smile on my face never went away.
We talked about everything from entertainment to marriage to of course, the sensational art of making the perfect cocktail. Trevor Schneider created two of the cocktails on our drink menu that evening and both tasted like a story in a glass. Complex and effortless on the palate, one tasted like winter met spring and frolicked and played, while the other tasted like summer and abandon liberated inside the clear, cold remnants of the glass.
[separator type="thin"] [columns_row width="half"] [column]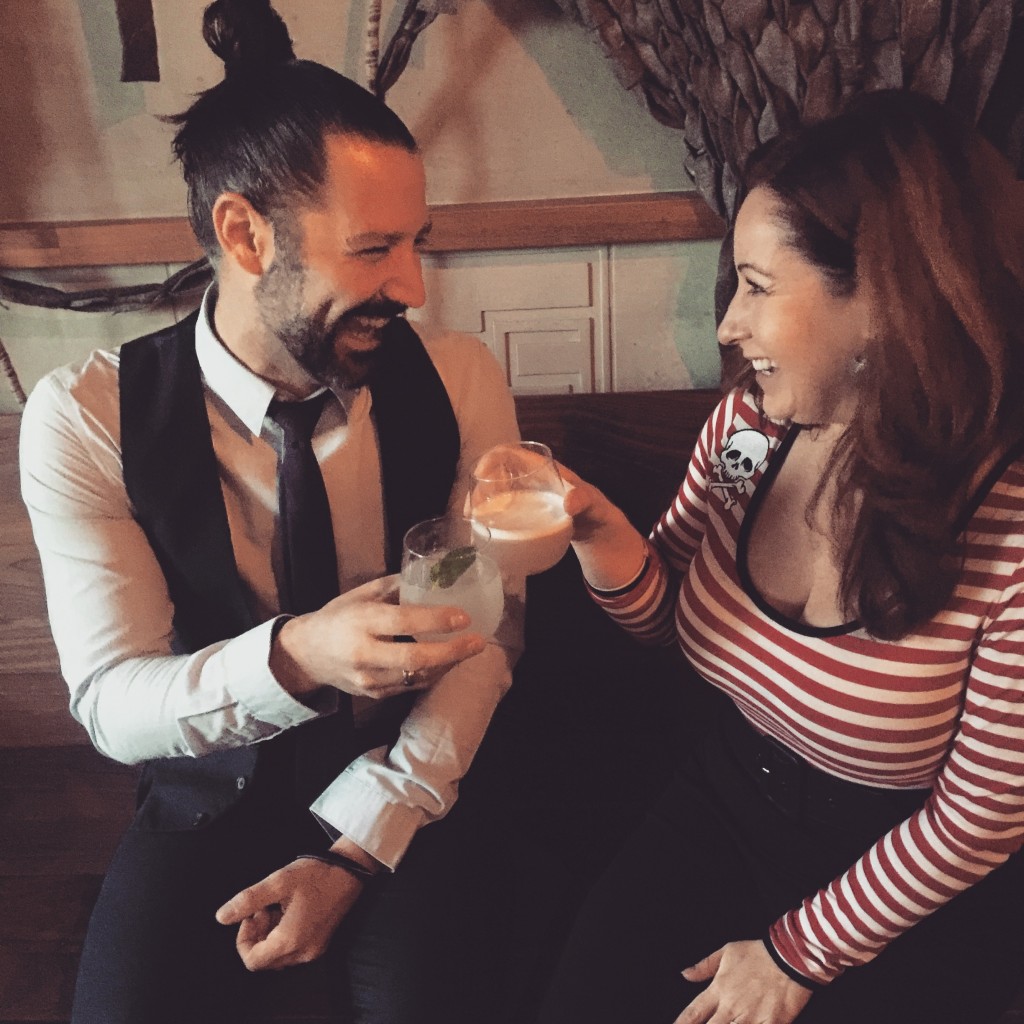 [/column] [column]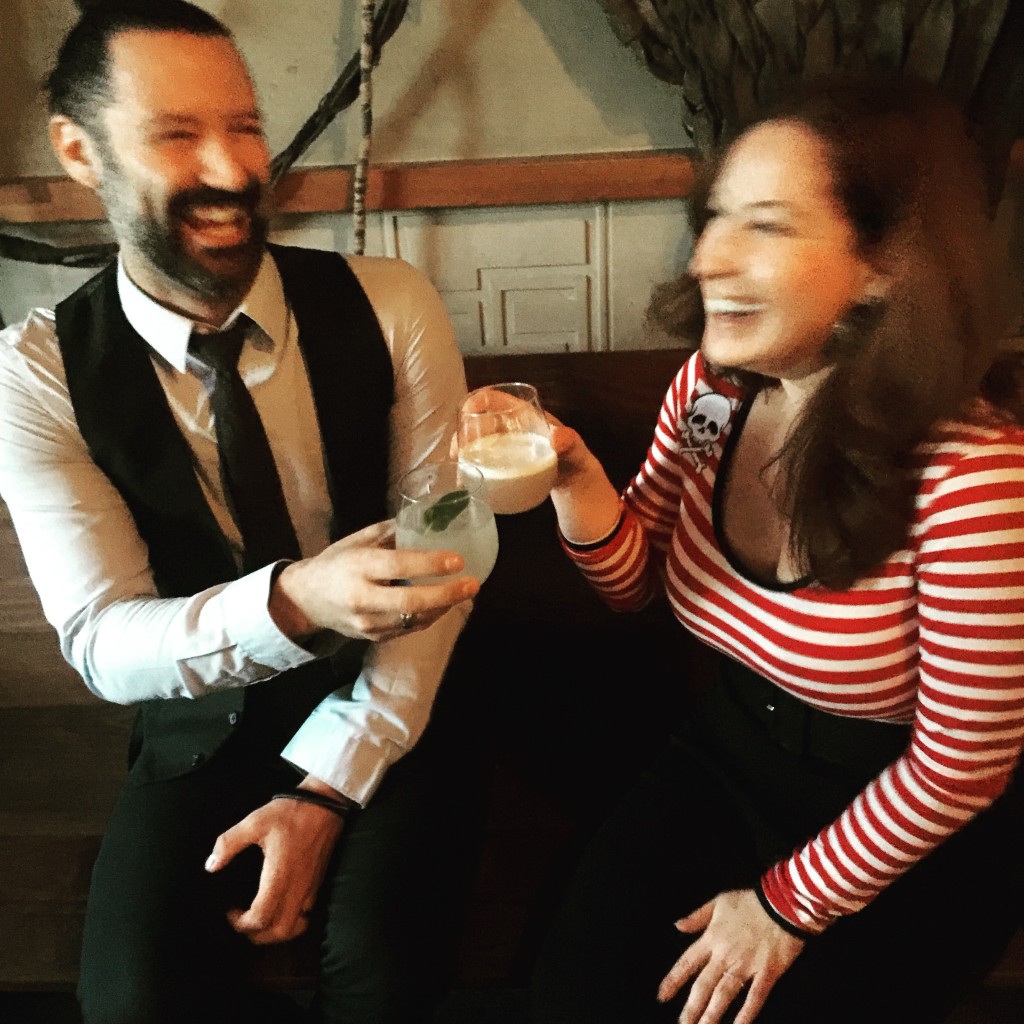 [/column] [/columns_row]
When you first fell in love with bartending, you told me it happened when you had an opportunity to learn from Dale DeGroff. Do you remember what he said or did that really inspired your passion for bartending + mixology?
It wasn't one thing he said or did, it was the way that he talked about ingredients, techniques, and cocktail history. These subjects were delivered with intense passion and sincerity it would have been impossible to not share his love for the hospitality business.
What cocktail do you think is the most universal yet toughest to perfect?
The one you put in front of the King Cocktail himself.
How did you come to partner up with Reyka?
I worked very hard for many years behind the bar. Learning everything about spirits from production to consummation and a great deal about hospitality. While doing so, the story, science and natural components behind Reyka was always very intriguing to me and when the opportunity came up to work with them, I jumped on it.
Best piece of advice you've been given?
Be yourself, be patient, and most of all – be positive!
What is your wife's favorite drink?
My wife likes to drink The Balvenie 14 Year-Old Caribbean Cask on the rocks with a water back.
[columns_row width="third"] [column]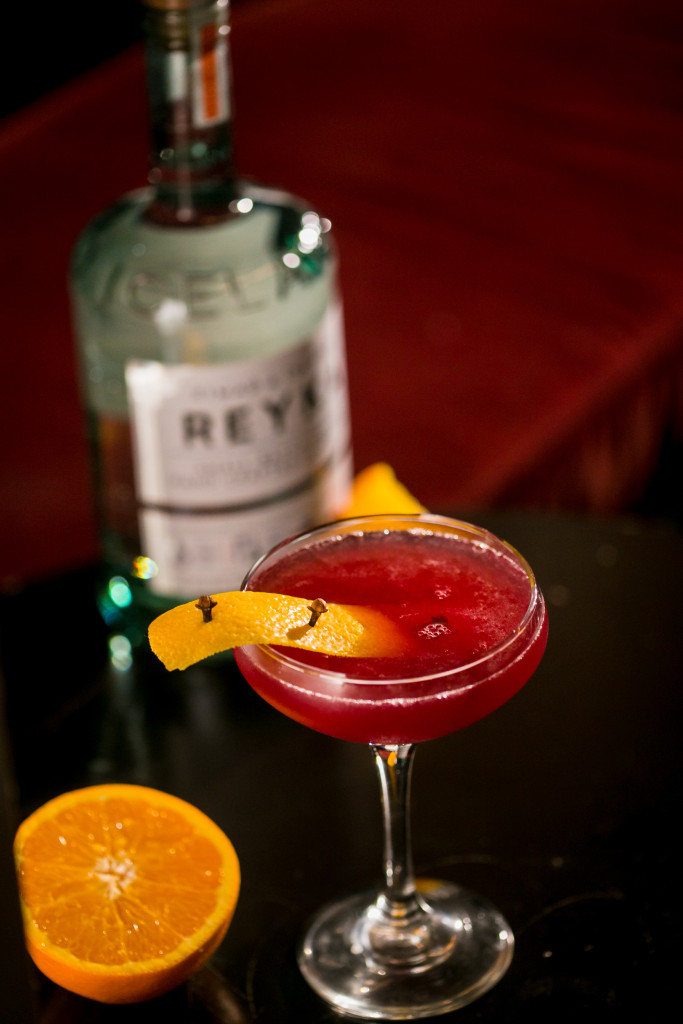 [/column] [column]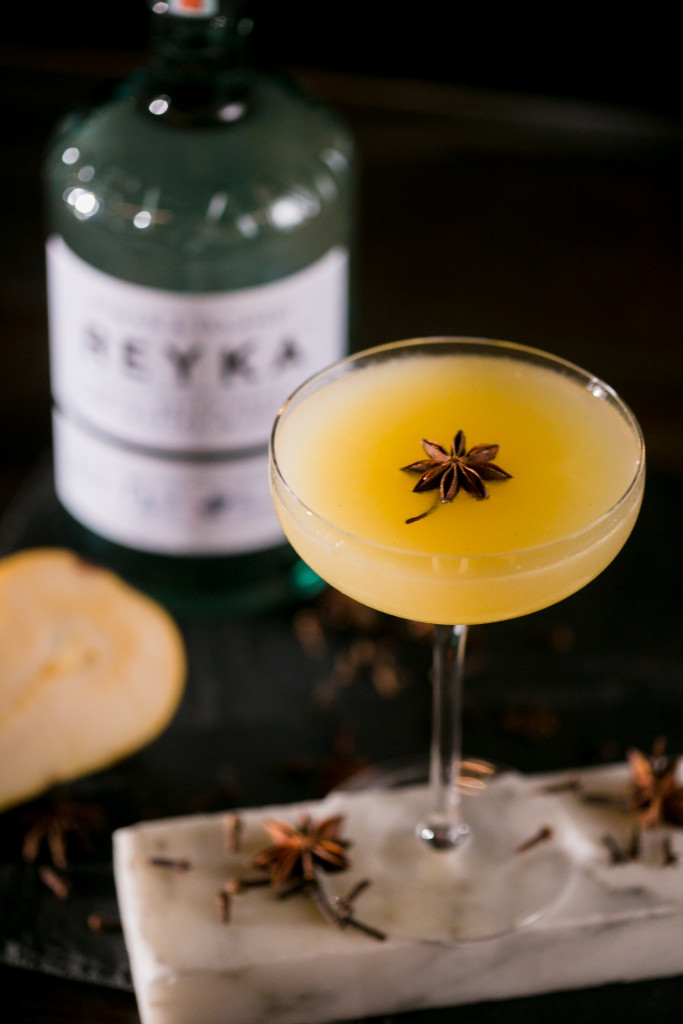 [/column] [column]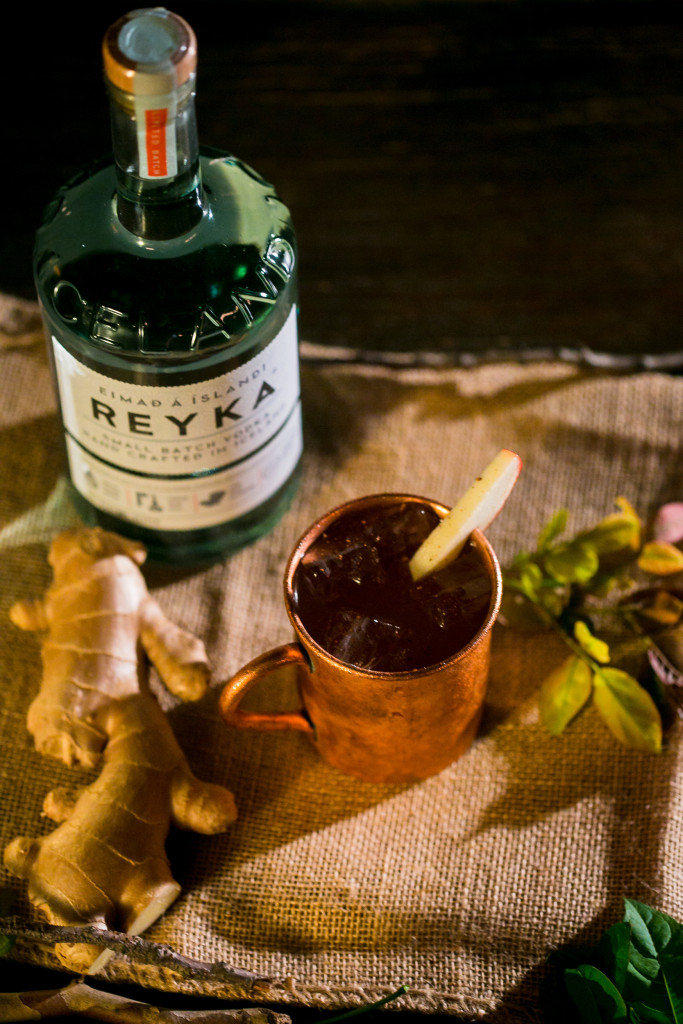 [/column] [/columns_row]
The cocktails we had at ACE's "Upstairs" Bar were phenomenal. Did it take long to craft the recipes for the 2 served? And, how did you decide to marry the flavors together?
When I create cocktails it starts with a theme or direction that is built on a strong foundation of classic techniques and cocktail history. When you love your job, time is irrelevant. I use flavor bible books and consult with my chef wife.
Have you gone to Iceland yet?
I have been to Iceland once so far. It is one of the most beautiful places that I have visited because of its landscapes of volcanoes, hot springs, and glaciers.
If yes, what was the coolest part? And was anything surprising in terms of Icelandic culture or food?
The coolest part for me was visiting our water source the Grábrók Spring. The water has unparalleled purity and tastes soft. Imagine if you could pour a cloud into a glass and drink it.
In addition to the primary ingredients of potato or grape or grain, what truly distinguishes Reyka Vodka?
What makes Reyka Vodka unique is the use of lava rocks for our filtration process. This is a natural, effective, efficient way to remove impurities from our spirit and leave the character of Iceland in. 
[columns_row width="half"] [column]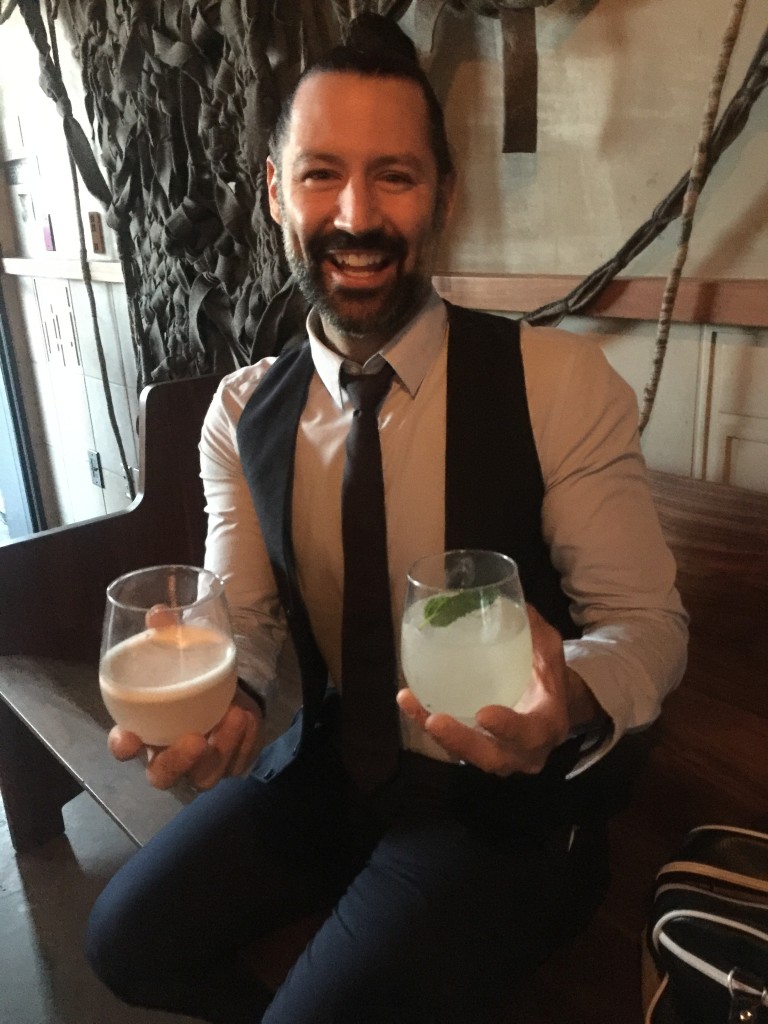 [/column] [column]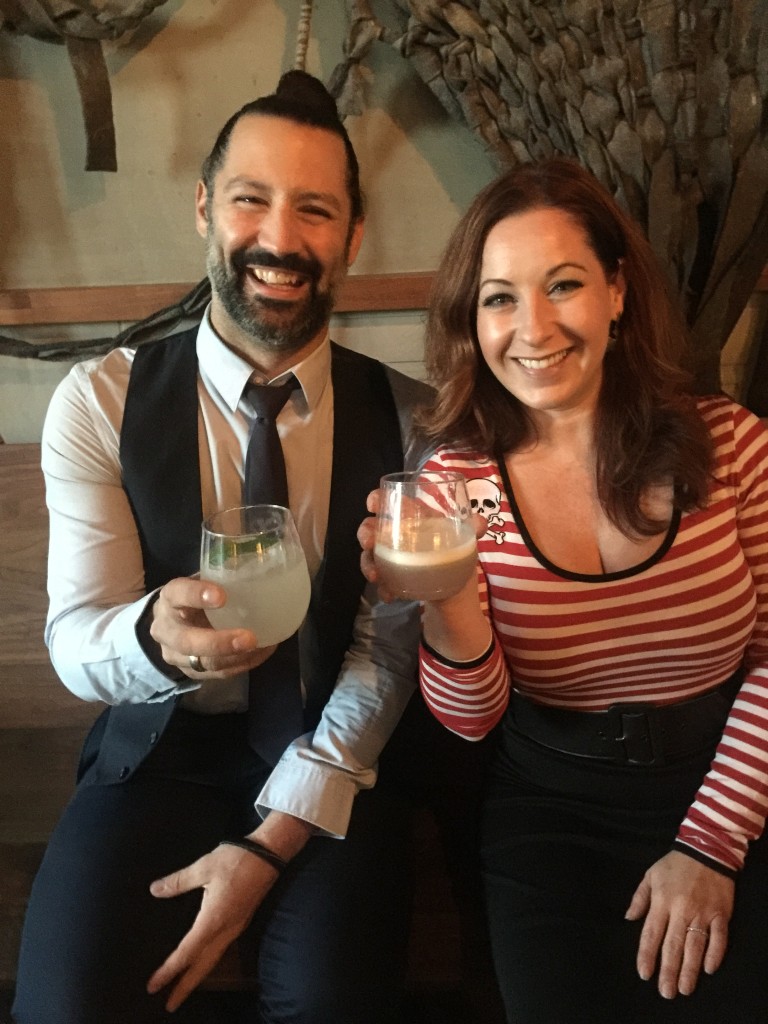 [/column] [/columns_row]
Coming from an acting and modeling background as well as being an athlete, what is the most entertaining aspect of what you do?
Being able to meet new people all the time and share the story about Reyka Vodka bring the most joy to my job.
Working with William Grant & Sons is an incredible partnership. What have been among the Top 3 moments of being a brand ambassador?
I've gotten to do so many amazing things since working with Reyka Vodka. I've toured the lava rock fields and Grábrók Spring around Reykjavik. Launched The Tricks of the Trade video series with influential bartenders doing incredible bar related tricks. One of the best things I have done would be standing on top of our Reyka Snow Cone Hus (our larger than life snow cone machine) at Tales of the Cocktail as the King of the North last July.
If you could pair the perfect dish with your favorite cocktail, what would the dish me and of course, what is your favorite cocktail?!
The perfect dish for me is Blue Point or Kumamotos oysters and my favorite cocktail is the Reyka martini.
If you could hire any band to epitomize your experiences as a bartender + mixologists + Brand Ambassador for REYKA, what band would you want?
The band from the original cantina scene in Star Wars.
Lastly, Glenfiddich had Vintage Trouble perform at the Sheats-Goldstein House in LA, Hendricks had the flying zeppelin in LA, Balvenie had a popup curated art + innovation show in LA. What would YOU want to do with Reyka in LA that hasn't been done?
Change the HOLLYWOOD sign – overnight – to REYKAVODKA.
And that is Trevor Schneider! In the world of food + drink, it's the passion behind it that endears us all so much. William Grant & Sons is one of those rare companies that actually recognizes and nurtures that. Thanks to Trevor for taking the time to do the interview and for being so candid. Look forward to many more Reyka events — and I'm secretly holding out for that Hollywood sign takeover!
[separator type="thin"]