Some Grand Irish Cocktails
[dropcap letter="I"]n honor of St. Patrick's Day
(a day we Americans LOVE to celebrate)
, we are going to give you the story of ole Saint Patrick and encourage you to drink in his honor
(not like you need an excuse)
. Sure, it seems the right thing to do to look at Chicago's celebratory green dying of the river as a huge momentous event (and even to the Irish, it is), it's the story and history behind this day that gives us a reason to raise our glasses.
And yes, we'll get to the cocktails shortly.
the STORY
Every year on March 17, the Irish and the Irish-at-heart across the globe observe St. Patrick's Day. What began as a religious feast day for the patron saint of Ireland has become an international festival celebrating Irish culture with parades, dancing, special foods and a whole lot of green.
According to the Confessio of Patrick, when he was about 16, he was captured by Irish pirates from his home in Great Britain, and taken as a slave to Ireland, looking after animals, where he lived for six years before escaping and returning to his family. After becoming a cleric, he returned to northern and western Ireland. In later life, he served as a bishop, but little is known about the places where he worked. By the seventh century, he had already come to be revered as the patron saint of Ireland.
Saint Patrick's Day is observed on 17 March, which is said to be the date of his death.[4] It is celebrated inside and outside Ireland as a religious and cultural holiday. In the dioceses of Ireland, it is both a solemnity and a holy day of obligation; it is also a celebration of Ireland itself.
the COCKTAILS
So we reached out to my friends at William Grant & Sons to see if they could come up with a few Irish themed cocktails and they did not disappoint. Enjoy a few Tullamore Inspired Irish drinks.
To all of you lovers of all things Irish,
Sláinte!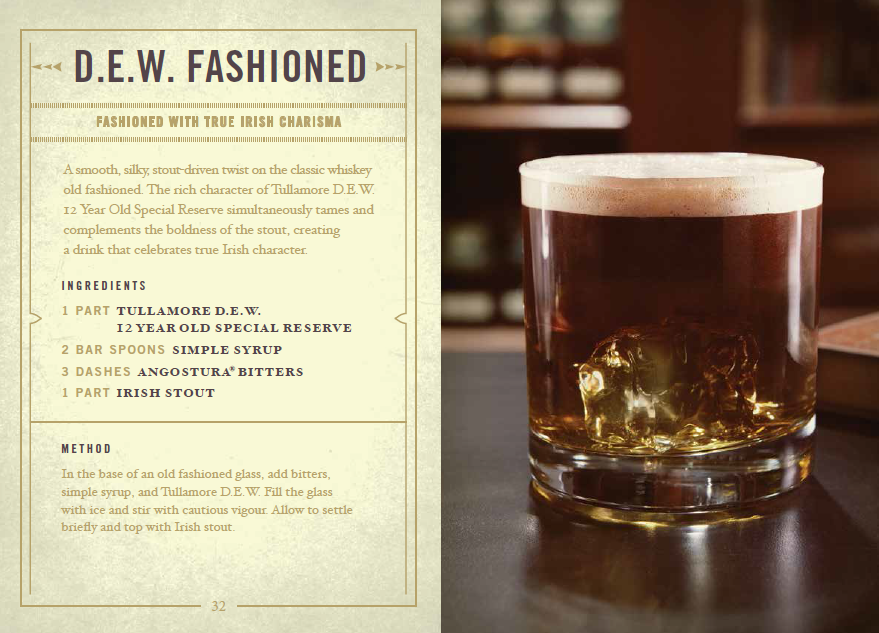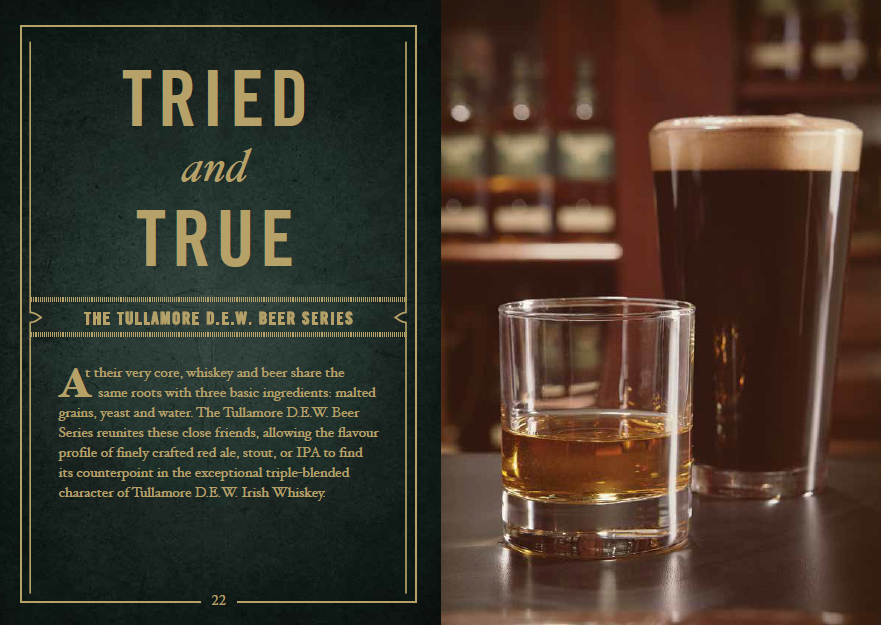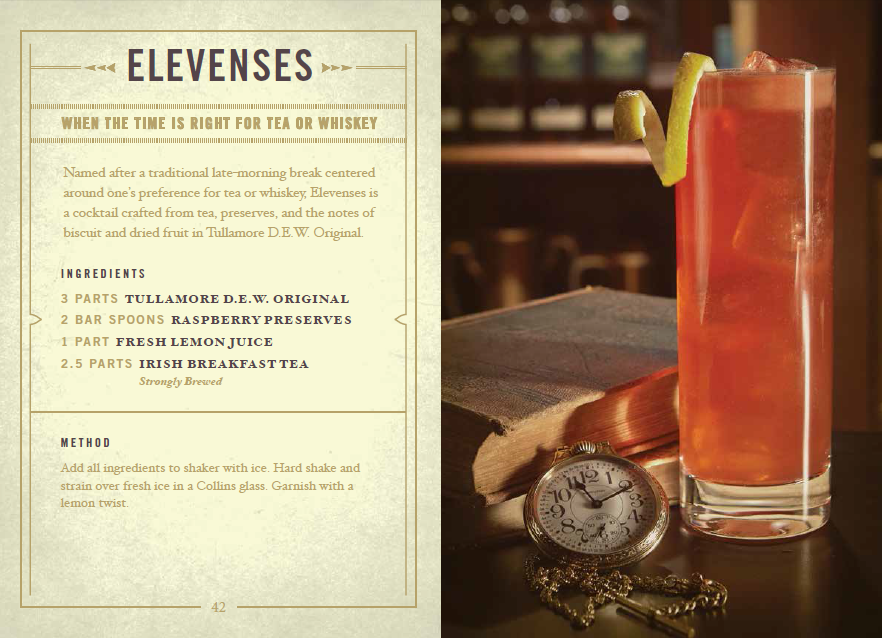 About Tullamore
Success comes not to those who desire it most, but to those who care deeply about what they do and feel compelled to create.
A TALE OF CHARACTER
Tullamore D.E.W. is the original triple distilled, triple blend whiskey. Known the world over for its smooth and gentle complexity. Tullamore D.E.W. is named after Daniel E. Williams, the man who decided that true craft could only come from the True Character and insisted that his whiskey was made accordingly.
The grandson of Daniel E. Williams, Desmond inherited his grandfather's grit and determination. He followed his innovative footsteps by revolutionising the whiskey industry and introducing Ireland's first blended whiskey.
After 60 years of waiting in September 2014 Tullamore D.E.W. resumed production in it's ancestral home of Tullamore, Co Offaly. Our new state-of-art distillery will ensure the legacy of our legendary whiskey will live on in the heart of Ireland for the foreseeable future.