The BroBrunch Salute
cover photo by Kevin Curtis
[dropcap letter="B"]runch is one of the best meals around, when it's done right but let's be honest, it's not just for the ladies. We know you fellas like to grab your entourage and head out for brunch too so for all you guys in Los Angeles, we sat down a few of you and asked you where you go to meet for a Bro Brunch. Below is a look at some of our Top 5 picks to go in LA. We included a few things on the menu that not only taste good but defy the norm.
This post is dedicated to the men in my life who really do go to BroBrunch: Matt, David, Daniel, Vince, and Yuval
[separator type="thin"]
The Churchill
8384 W 3rd St. | West Hollywood, CA 90048 | (323) 655-8384
The Churchill is an American gastropub situated in the Mid-City area of LA in the heart of 3rd Street. It's where you go for an easy atmosphere, good food, and killer craft cocktails. It also happens to have a really tasty brunch. It's uncomplicated and it will quench your thirst while you hang with the boys.
All Night Long | serrano infused milage tequila / el silence mezcal / blood orange puree / agave / lime
Southern Fried Chicken 'n' Bacon Studded Waffle
The Churchill Burger | hook's cheddar, grilled onion, pickles, tomatoes, bacon
Kennebec Fries | malt vinegar aioli
[separator type="thin"]
Eveleigh
 8752 Sunset Blvd. | Los Angeles, CA 90069 | (424) 239-1630
The Eveleigh is a beautiful but rustic restaurant boasting celebrities and a menu that is inspired by farm-to-table and old world meets modern. It's an ideal place when you want a no fuss kind of experience. It's not where you go when you're in a hurry but where you to eat, enjoy and drink on your schedule.
Eveleigh Lemonade | chamomile-infused tequila, Combier, Cocchi Americano, fresh lemon juice, honey 
Mexican Iced Coffee | Reposed tequila, Licor 43, Amaro, Cio Ciaro, cayenne, house made cold brew coffee, with a cinnamon, orange and Angostura cream 
Bubble & Squeak | corned brisket, fingerling potato & greens hash, mustard seed, sunny egg 
Spelt Hot Cakes | whipped butter, maple, cinnamon
[separator type="thin"]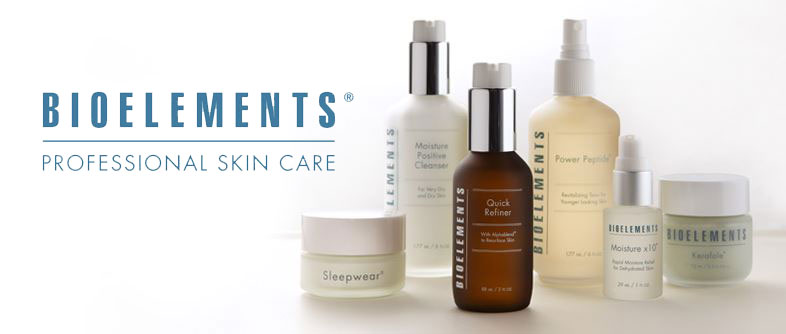 [separator type="thin"]
Mercado Hollywood
3413 Cahuenga Blvd. West | Los Angeles, California 90068 | 323.512.2500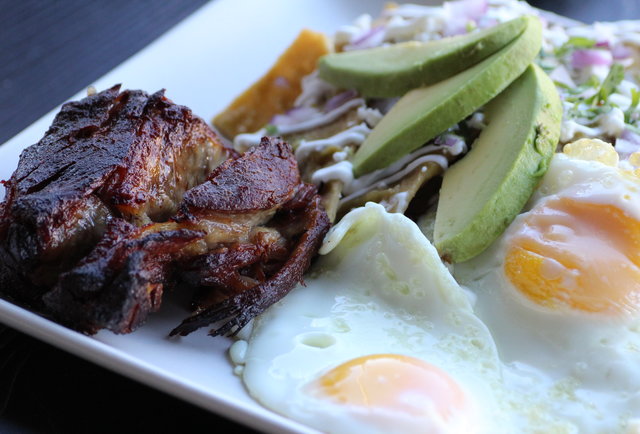 Mercado is an offbeat Mexican eatery by Restaurateur Jesse Gomez and chef partner Jose Acevedo. Contemporary Mexican cuisine. It's colorful and the brunch menu  Here's what can cure a mighty hangover or give you cause to create your own …
Chipotle Bloody Mary – Cesar's bloody mary mix, vodka, escabeche
Pozole – chile guajillo broth, hominy, pork, cabbage, onions, oregano, lime, chili akes
Chef Jose's Breakfast Burrito – scrambled eggs, nueske bacon, mexican rice, frijoles negros, 11 roasted potatoes, pico de gallo, oaxaca cheese, Yxta salsa brava
[separator type="thin"]
The Line Hotel | 3515 Wilshire Blvd. | Los Angeles, CA 90010 | (213) 368-3030
The Commissary is, in their own words, "a bridge between different socio-economic starts". A restaurant at The Line Hotel in Koreatown, it also happens to be a culinary find and their brunch?  It's something you gotta do. So while you dine under the open atrium, sip on delicious cocktails, and experience a backyard BBQ in a whole new way, this is definitely a brunch to feast on. Saturdays are regular brunch and on Sundays they have a brunch buffet with all the fixings.
Williams Pear | Hendrick's, cinnamon, lime, agave
Brioche Eggs Benedict | hash browns,prosciutto
Chorizo & Eggs | hash browns, tortilla, salsa
3 Grain Mushroom Congee | with poached egg
[separator type="thin"]
8048 W 3rd St. | Los Angeles, CA 90048
Blue Plate Oysterette is where you go when you want to eat and drink with the guys and chill by the ocean. Consider this: Tesla is nearby AND there are some incredible bars within walking distance that will serve you well for that pub crawl that may soon follow.
Beer + Wine
Walk of Shame | Skyy blueberry, prosecco, blackberries
French Toast | brioche french toast, bacon or sausage, sweet cream, maple syrup & berries
The Benedicts | crab or smoked salmon, poached egg, avocado, hollandaise
[separator type="thin"]