The Lafayette Hotel is on its way to … "Swoon"
by Dawn Garcia
The Lafayette Hotel: Bungalows, & Swim Club | 2223 El Cajon Blvd. | San Diego, CA 92104
Everyone who has read this Magazine knows I hold Hotels to a VERY high standard. I am not impressed with star-ratings or high sticker-price tags to lure me in. I look for charm, authenticity, innovation, design, cleanliness, service, ambiance, and the little details that allow a hotel, boutique or otherwise, to really stand out. The Lafayette is a Hotel that is rich in history. In fact it has that old Hollywood endearment that transports you to a time when the world really was seen as an old black and white film. The Lafayette is where Hollywood icons like Bob Hope would come to stay during the peak of the Golden Age. Located South of Los Angeles in La Jolla (San Diego), it has an old New Orleans appeal that stands out against its backdrop of a city in the bloom of continual growth.
Built by Larry Imig in 1946 with a pool designed by Johnny Wiesmuller, who played Tarzan in the 1930s, there is a sense of romance and a work-in-progress that makes this Hotel truly unique. Now that's not to say there aren't things that need fixing but that's why The Lafayette really is a standout location. Much like all truly distinct American architectural landmarks in need of some refurbishing, it does need some updating, maintenance, and a touch of modern expectation BUT it is absolutely essential to experience. I was traveling down south to explore San Diego and introduce a friend's wine (Winemaker Matt Ortman of Villa San Juliette) to several of my chefs, restaurateurs, and hotels along the way. After hours on the road and the brutal battle of Southern California traffic, we arrived just in time to attend The Lafayette's big Movember Bash put on by the local radio station, 91x FM. As an avid supporter of the Movember Foundation it was befitting that our stay kicked off with the party but not before being shown our 3 bedroom bungalow (aka, a mini hideaway retreat!). Walking up to the door you feel like you have entered a stop in New Orleans with elevated stairways and tall doors. There are a few little things I notice that could use some attention but it is a hotel in progress after all and these little "fixes" will be completed soon enough.
As you enter what you find is the living room immediately to your right with a rounded chocolate covered sectional and ottoman, a plasma on the wall, a chair, a few little pieces of furniture, a stairwell leading up to the second floor but I continue to explore this spacious downstairs floor first. Past the living room is a bedroom to the left, a dining room to the right with a mantle that houses the most friendly owl art, and just to the left of there, the most quaint 1940s kitchen complete with a mint green landscaped upholstered bench and speckled table top. The bedrooms all have their own personality as does the bungalow. I head upstairs to continue my tour and find the master bedroom complete with 2 divans, a flat screen, a large bed and a closet that really is a true signatory of the days of ole. Deep, wood floors, two steps – all inside the closet! The 2nd upstairs bedroom has two double beds and all I can think of is how fun this would be for a family or a group of friends in need of a playful escape. The flooring throughout is wood and it appears to be the original flooring. The bathrooms both have showers though it's the upstairs bathroom that oozes 1940s style with that minty green tiles and open skinny windows. This is a huge bungalow and with a few homey and warm touches, I can see its potential. (And every bedroom has a flat screen!)
Off to change and head to the Movember Event downstairs inside the main room. We arrive and find a room crowded with well-dressed twenty and thirty somethings. Some in vintage attire sporting true stache-worthy facial hair. Some women donning their own versions in support of the fellas. With raffle prizes including a Kate Spade bag valued at $1700, a snowboard, and more, this is a truly playful crowd and I am happily intrigued. The 12-piece orchestra plays behind the shell, Lawrence Welk-like stage and between the melody of the trombone to the strokes on the piano, this ended up being a swell turnout in spite of the absence of the celebrity draw, Mister Will Ferrell (aka, Ron Burgundy). The evening was a success.
Three nights, two brunches, one dinner, one event, and a swim in the designer pool later, the stay at The Lafayette was so much fun. While it is being renovated, it is still a rather gorgeous space with a timeless appeal. If you can open yourself to the nuance of the golden age, you will love it here. Plus, it has its perks. IMIG's Restaurant and Bar is a delectable stop for brunch and dinner (we never experienced lunch). The entry of the restaurant is the large community table across from the bar and then tables just past the kitchen. It's nothing fancy but it is welcoming and rustic and in the morning, the croughnuts are SO worth the invitation. Saturday and Monday morning, we had brunch:
Roasted Pork Belly Benedict – $12
Cheddar cheese grits, housemade biscuit, lemon-sage hollandaise
Huevos Rancheros – $11
Achiote braised pork shoulder, fried eggs, drunken beans, cotija cheese, chili de arbol sauce, fresh corn tortillas
Farm Fresh Vegi Omelet
Cotija cheese + cheddar cheeses, Louisiana St. cottage fries, Sadie Rose Bakery Toast (made on site)
Breakfast Sandwich
Housemade black pepper brioche, fried egg, San Marcos mushrooms, baby spinach, grilled ham, grilled tomato, sage derby cheese
Brunch #1: I ordered my Roasted Pork Belly Benedict gluten-free so it was missing the main components but I did steal a bite of my friend's Huevos Rancheros and the dishes were fresh and flavorful – and the in-house bloody Mary was certainly a happy accompaniment.
Brunch #2: I order my omelet with no cheese, added spice, well done with bacon, no toast, add fresh berries. My friend orders the breakfast sandwich but opts for bacon instead of ham. Both are to our liking though I selfishly want to eat the breakfast sandwich, I stick to healthy and devour every last bite of my omelet.
And Dinner:
Blackened Lollipops – $13
Lamb, Maytag drizzle, succotash
Short Rib – $19
Polenta, spinach, roasted tomatoes, pearl onions
For dinner we split the lollipops and short ribs and the dishes both were exemplary! The lamb lollipops were juicy and delectable and cooked to perfection. The right amount of crisp and temperature made these savory morsels devour-worthy. The Short Rib was cooked to where the meat was literally falling apart just as your palate would long for. The true crème de la crème of this dish however was actually the polenta. Pureed, it was the masterful flavors that exploded that enhanced the short rib entirely.
This was a memorable experience and I look forward to seeing its progression over time. Thanks to Kim Whittemore, Josh Lujan and Chef Nino Zizzo for this lovely little weekend escape and for giving me a reason to come back and check up on how everything is going at the Hotel. I look forward to seeing everything come together!!
What to do:
The Lafayette is housed right next to another old school dive called Red Fox Room which you MUST visit and it is also right across from a Dive Bar called Gilly's and between the pool tables, darts, and karaoke, all I can say is you WILL have fun. The Lafayette is a beautiful historical hotel and as it continues to be remade and reinvented under the direction of GM, Josh Lujan. Explore North Park San Diego, go visit all of the restaurants including the Cove in La Jolla that is home to Award Winning Chefs at George's and Herringbone to name a couple.
The VSJ Wines
While Paso Robles is the fastest growing AVA in California, the predominant grape in the area is still Cabernet Sauvignon. This grape is a hybrid offspring of Cabernet Franc and Sauvignon Blanc. Typically heavy with tannins, Cabernet Sauvignon is a wine that can improve with age as the tannins soften and break down.
The wine highlights the flavors of cherry, clove, raspberry and vanilla. The tannins are soft and supple making this an enjoyable wine now, with the potential to age for the next few years. Delightful with roasts as well as heavy cheeses and mushroom dishes.
This wine has lush perfume aromas of violet, cedar, cigar and earth. The mouth yields cherries and a bit of sage. The finish lingers with pleasant floral notes and soft tannins. Great with lamb, burgers and hard cheeses.
---
---
This post has been brought to you by our friends at: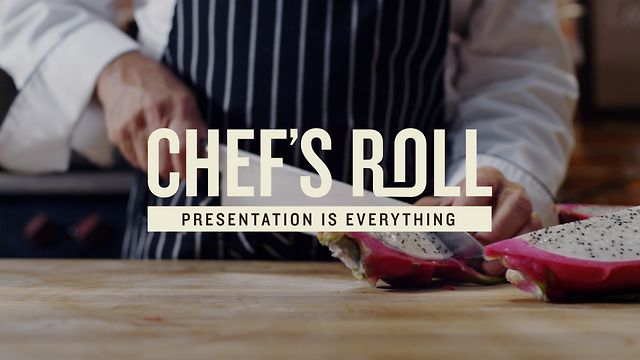 Follow ATOD Magazine™
---
At 65 years old, 600,000 gallons, and almost 50 meters long, the Weissmuller Pool is a Southern California attraction in and of itself. The pool is rumored to have been designed by former Tarzan and not so shabby swimmer Johnny Weissmuller in 1946. But the legends don't end there. In the 1940's while training here for her then record breaking swim across the English Channel San Diego native Florence Chadwick noted the "Olympic pool" is actually two inches shy of the official length. Well, it turns out one of the boards was placed incorrectly as they poured the terrazzo. We promise you won't even notice.
Today the pool is continuously voted as one of the best in San Diego, remaining a top draw of the hotel and neighborhood. Over recent years the pool's popularity has exploded, making it a summertime Mecca for locals and even LA residents looking to unwind. In fact, people love the pool so much that it now plays regular host to DJ's, bands, and events on a regular basis.
A Little History
It wasn't too long ago that having a telephone or even a bathroom in your hotel room was considered a luxury. You're in for a treat. Today we have phones AND televisions. We don't like to brag, but some of our hotel rooms even have two bathrooms.
Every good story has a good beginning, and the San Diego Lafayette is no exception. Built in a grand colonial style in 1946 by former car dealer and developer Larry Imig, this historic San Diego hotel opened along California Highway 80 and opened up doors to celebrity clientele. With a little bit of risk and a whole lot of resolve, Imig leveraged his well-honed skills as an entrepreneur, home builder, and flirt to kick start the celebrity cult and turn the San Diego Lafayette into a historic San Diego hotel everyone knows about. Whether he was looking to cause a scene or stay behind them, the Imig Manor quickly became a legacy vacation resort and hideaway to stars like Bob Hope and Ava Gardner.
In the 1940's and 50's, this charming old San Diego hotel inhabited nearly 2.5 acres and boasted 24 shops, 4 restaurants, a nightclub, and 250 guest rooms, suites, and apartments. Sometime during the 1950s, hotelier and San Diego Charger owner Conrad Hilton purchased the San Diego Lafayette and immediately put his stamp on the property. Not only did he demolish and relocate several of the property's apartment buildings and paint the brick façade, but he also removed Imig's large signature from the large terrazzo star in the Conservatory floor.
The 60's ushered in more change as Interstate 8 was completed redirecting automobile traffic from The Boulevard. With it came a sharp decrease in hotel occupancy. Over the next several decades, the San Diego Lafayette saw a shift in both ownership and appearance at the hands of visionaries looking to restore the historic San Diego hotel to its former glory.
In 2004 as part of an urban redevelopment project, Hampstead Partners acquired the property to develop hotel residences on the south portion of the complex. The project was abandoned due in part to the declining real estate market. Seeking to uncover the rich spirit of the historic San Diego hotel while respecting its 65-year individuality and easy nonchalance of the neighborhood's spirit, JCG has resurrected the vibrant soul of the complex and reinstated it as a legacy vacation resort worthy of such a title. In 2011 with the assistance of the San Diego Redevelopment Agency and State of California a much-anticipated 6 million historical renovation was completed. We like to think even Larry himself would be proud with what we've done.