Grey Goose Presents Boulangerie Bleue
by Kamron Malik Ahmed + Photographs© by Tram Tran
[dropcap letter="G"]Grey Goose + a private dinner in Beverly Hills. There are few occasions that draw an average individual to the reclusive's dream that is Beverly Hills. Boulangerie Bleue, an event curated by a team dispensed by
Grey Goose Vodka
set off with the intent to reintroduce vodka to the social media elite of Los Angeles.
The event, hosted at an undisclosed home had a pool and patio that felt so secluded and partitioned from the city, it truly felt like we had been transported to the French Riviera. The far off views of Los Angeles and foliage surrounding us allowed us all to feel far from home and for some, they traveled quite a ways! At the dinner table, I was sat across from Cherokee whom I have had stored in my repertoire of French artists since his debut. He told me he was here as a friend from the label that the DJ Zimmer and St. Lucia from the event was covering. We discussed the food, along with bloggers like Samantha from What Would Kiki Wear.
[columns_row width="third"] [column]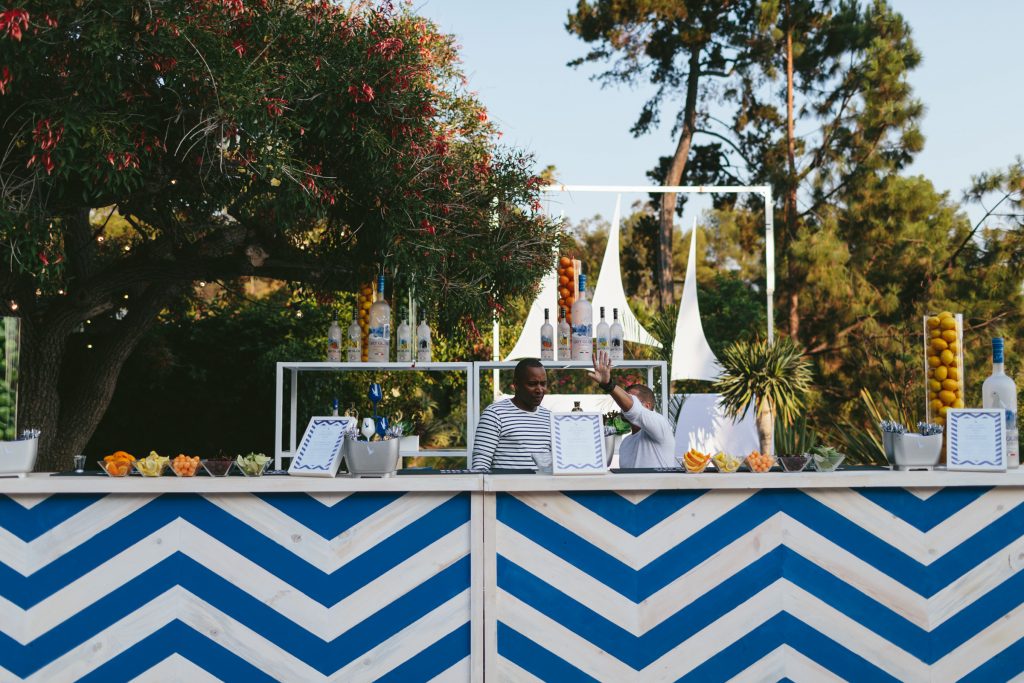 [/column] [column]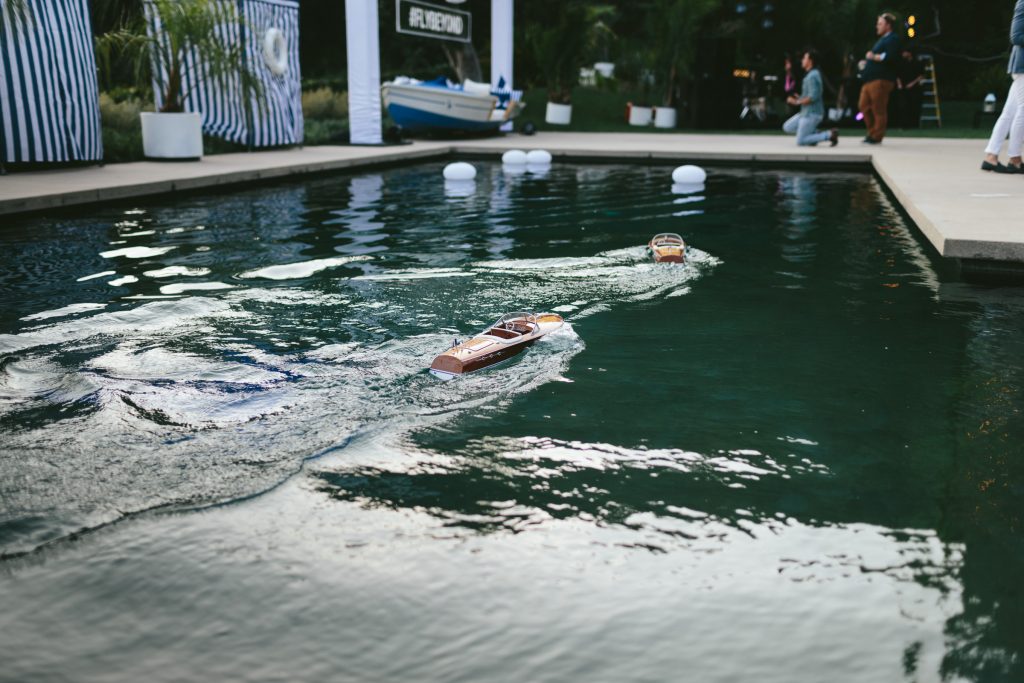 [/column] [column]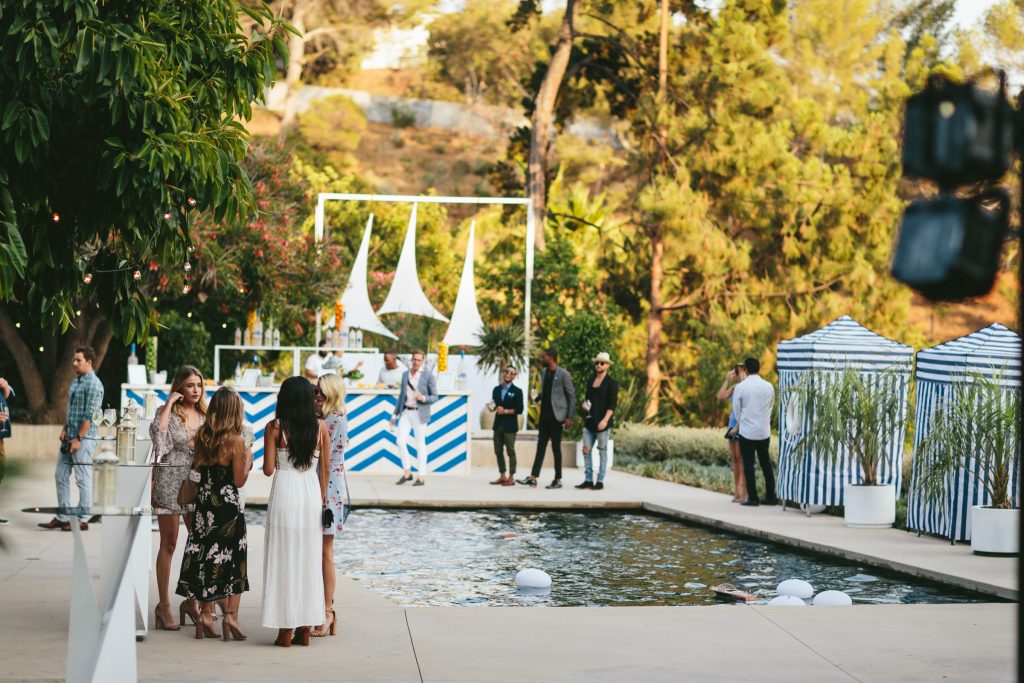 [/column] [/columns_row]
Before I had arrived at the table, the sun was setting over a fabulous front entrance with lovely hosts who had the first special cocktail of the night waiting for us to consume: Le Grand Fizz. It was an indulgent drink enamored by the flavors of St. Germain (my go-to fancy-water-down when presented with low-cost champagne). While we were early, a few glasses of Le Grand Fizz awaited us at dinner table alongside a rough cut of Picardie bread. The bread is held together by the strongest tie to Grey Goose – its foundation – the french wheat and it tastes warm welcoming. 
[columns_row width="third"] [column]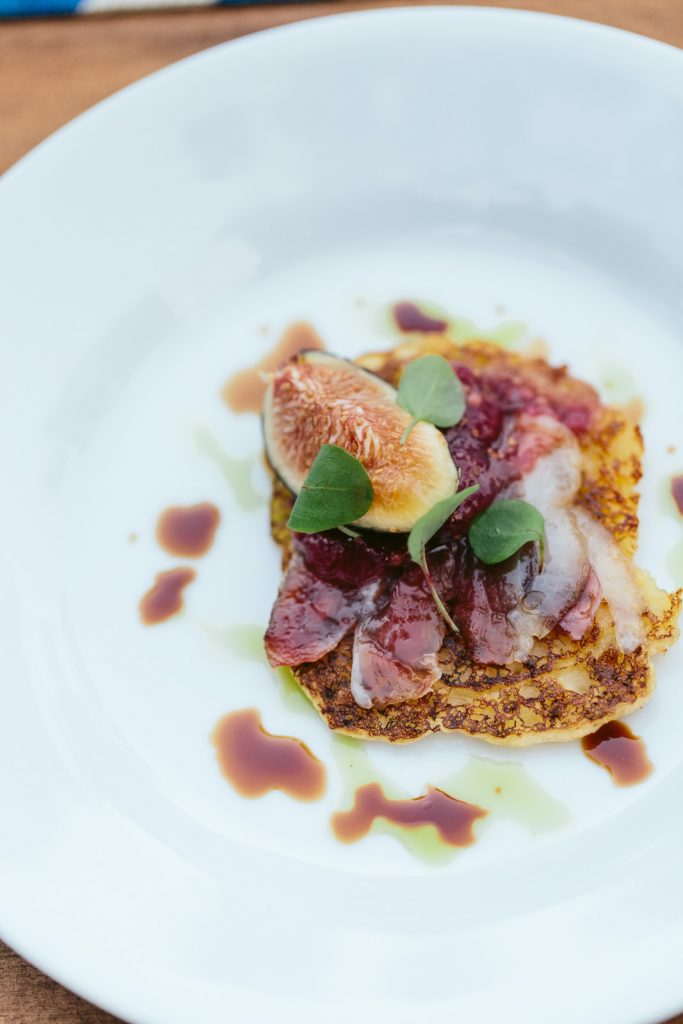 [/column] [column]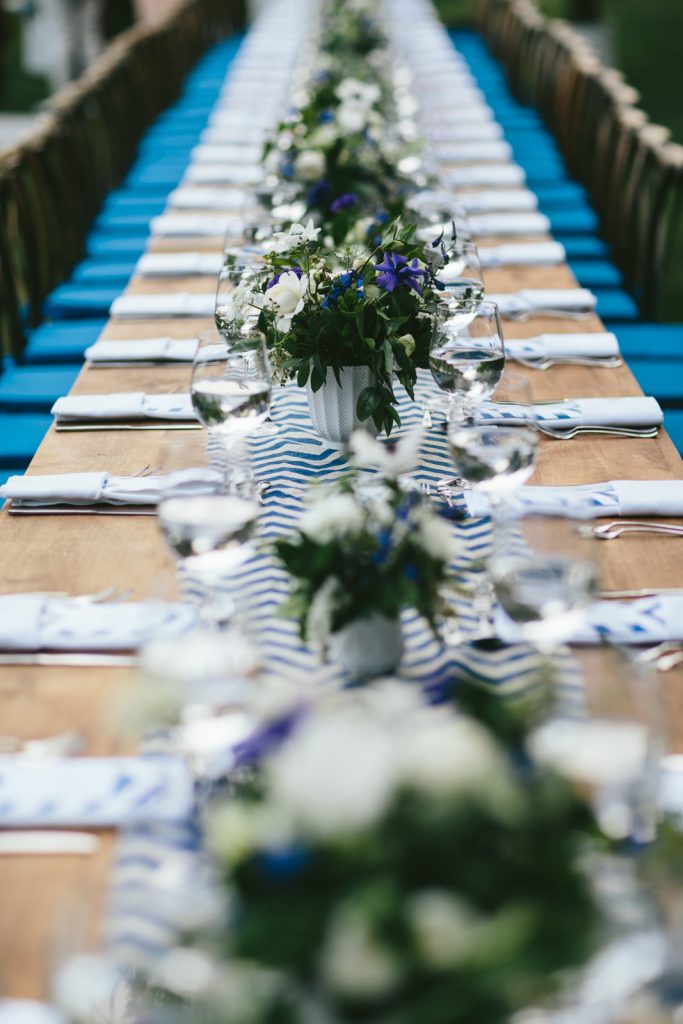 [/column] [column]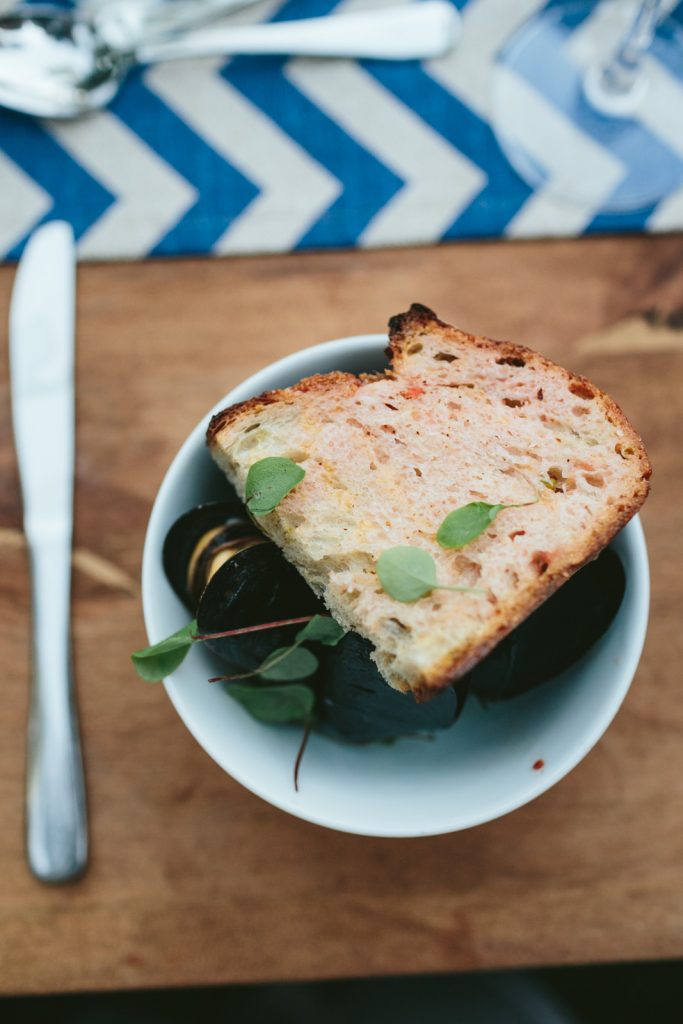 [/column] [/columns_row]
After a quick mussels appetizer and cured duck breast, we were presented with a very peculiar "intermezzo," a Granita with a chocolate mint flavor and an obnoxious topping of toasted seeds that heavily contradict the overall execution of the dish. It was thankfully whisked away for the entourage of food that poured in at the same time. Gnocchi alla romana, Marin Sun Farms pork roast and confit pork leg, ratatouille and a bitter green salad with unusually large croutons. Speaking through passing shared plates of main courses, a number of the guests and I discussed some of the highlights of the food.
The food was a resounding, good; but not life is beautiful. Having eaten at Union in Pasadena I was familiar with Bruce Kalman's work. His food does go beyond a vast number of restaurants in LA. Knowing that his cooking parameters were limited to a single family home and having to cook for around sixty people was a feat in itself. My qualms, although very minor, were of a palate that definitely stepped a bit too far causing a sense of disjointedness among each dish.
Overall Boulangerie Bleue will be an event I will remember for years to come. The introduction to great cocktails and having a chance to grace a random home in the hills made for quite the night. 
[Best_Wordpress_Gallery id="37″ gal_title="Grey Goose"]