Wagyu Steak + Wine | Los Angeles
A Great Bite at Alexander's Steakhouse Pasadena
photos by Dawn Garcia
[dropcap letter="LA"]
Wagyu
(Japanese wagyu) may very well be the most insatiable cut of beef on the planet. Pair that with
wines
 at
Alexander's Steakhouse
that not only marry well but take you on a journey and it's a plight worth embracing.
Pasadena is a historic city in Los Angeles. Home to the Huntington Library, exquisite Franklin Lloyd Wright homes, beautiful architecture and landscapes that truly do remind you of times past, the city is one that has a rather shifting culinary scene.
So, when invited to visit Alexander's Steakhouse, housed between the Pasadena City Hall (unbelievably beautiful building) and the hustle of Colorado Blvd. in Old Town, we were eager to give the menu a try.
It is safe to say that Alexander's believes in service, the way hospitality used to be done. From a well organized front of the house to servers that are dressed to the nines, they understand that when you come there to dine, you should expect a certain level of service and prestige. Yes, it can be a little daunting with so many moving parts but the results speak for themselves.
Truth be told, they aren't fans of under-delivering. Our first experience was dining at the bar while I scoured the city for enticing cocktails. Their Mixologist, Erik Lund crafts drinks that simply make your thirst thrilled it stopped in. Now incorporate that with Jayse O'Brien + Sean Anderson's keen desire to make every customer's experience one to remember, or in-house Sommeliers Morgan Wallen + Brandon Guidry openness to share wines you never thought of trying and you feel like prestige with a hint of old school.
Alexander's Steakhouse | 111 N Los Robles Ave. | Pasadena, CA 91101 | OPENS 5:30pm nightly
[columns_row width="half"] [column]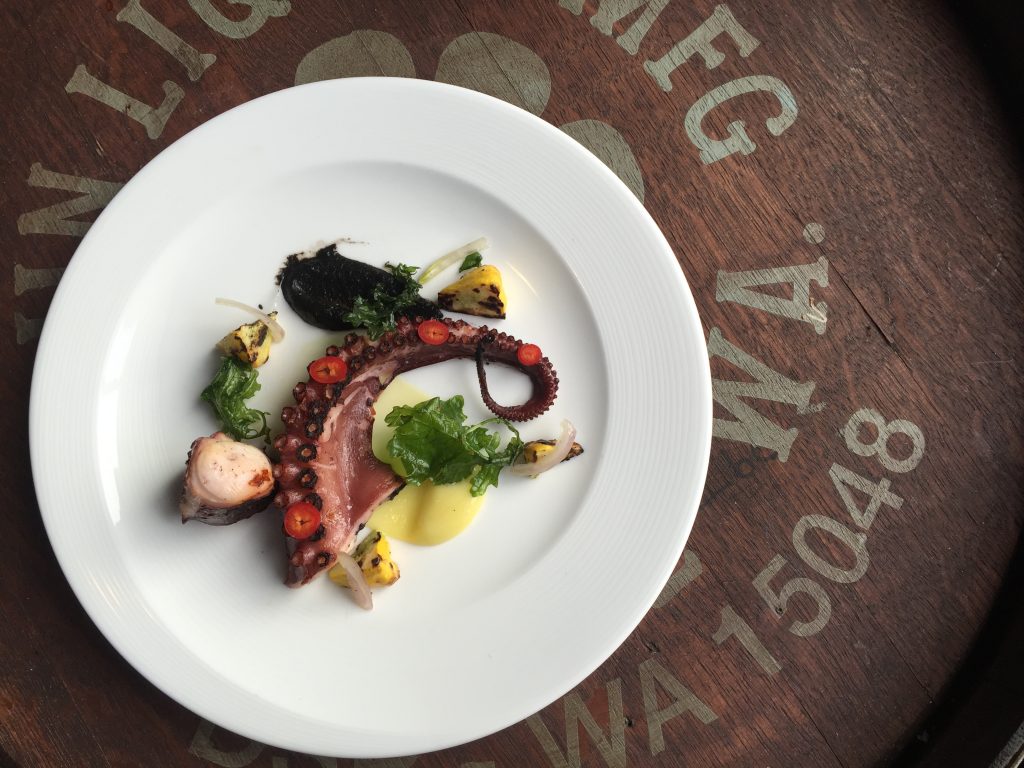 [/column] [column]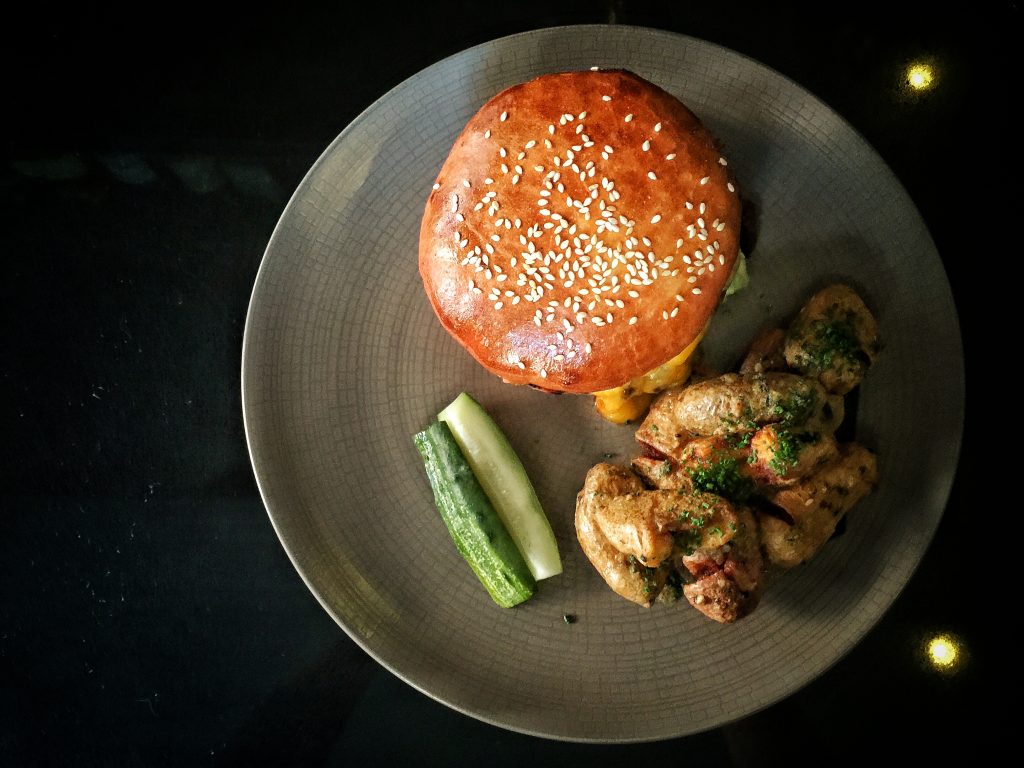 [/column] [/columns_row]
Below is a look at all of the renderings we've devoured or sipped …
FOIE GRAS STUFFED SAUSAGE (indulgence)
THE DAY'S OYSTERS
aji amarillo ice / wakame celery creame
TRUFFLE FRIED POTATOES
truffle butter / togarashi / furikake
WAGYU BURGER
sesame seed bun / camembert / american dry aged ragu / marow mayo / onion sprouts fried marble potatoes
HOLY SMOKE
Coconut gomme, Fidencio mezcal infused with ghost chile pepper, agave, lime juice, topped with a powdered milk salt rim
[columns_row width="third"] [column]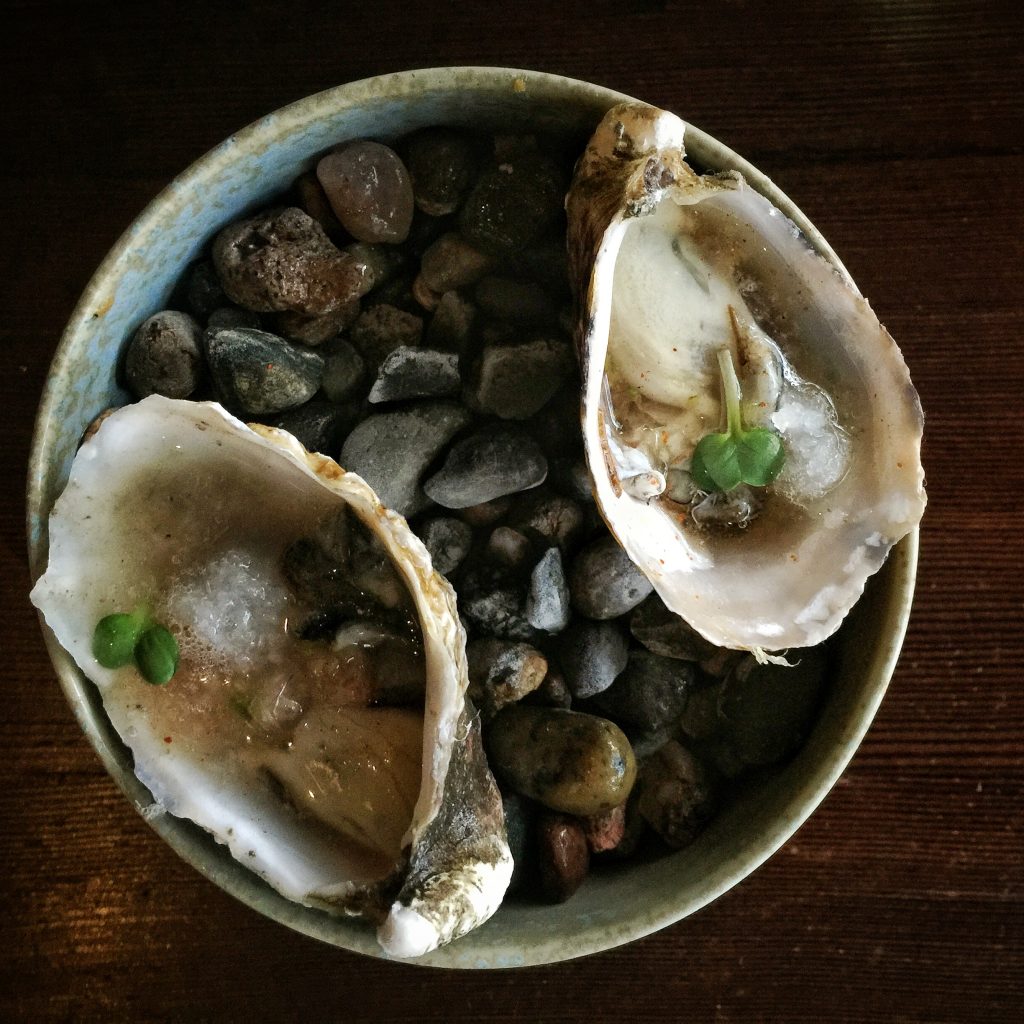 [/column] [column]
[/column] [column]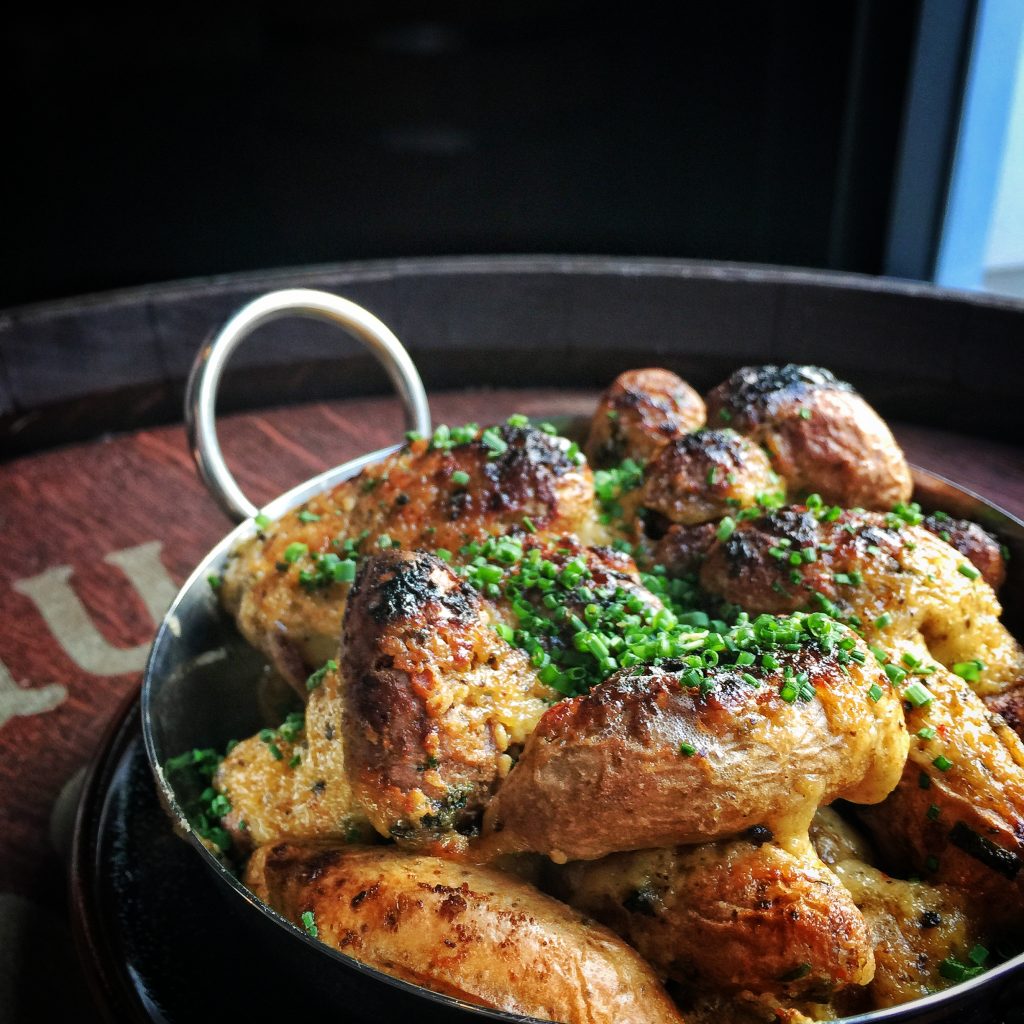 [/column] [/columns_row]
GRILLED OCTOPUS
pepitas ash romesco / roasted garlic / kale / squash
HAMACHI SHOTS 3.0
dashi / avocado / fresno / ponzu / negi / arare
[columns_row width="half"] [column]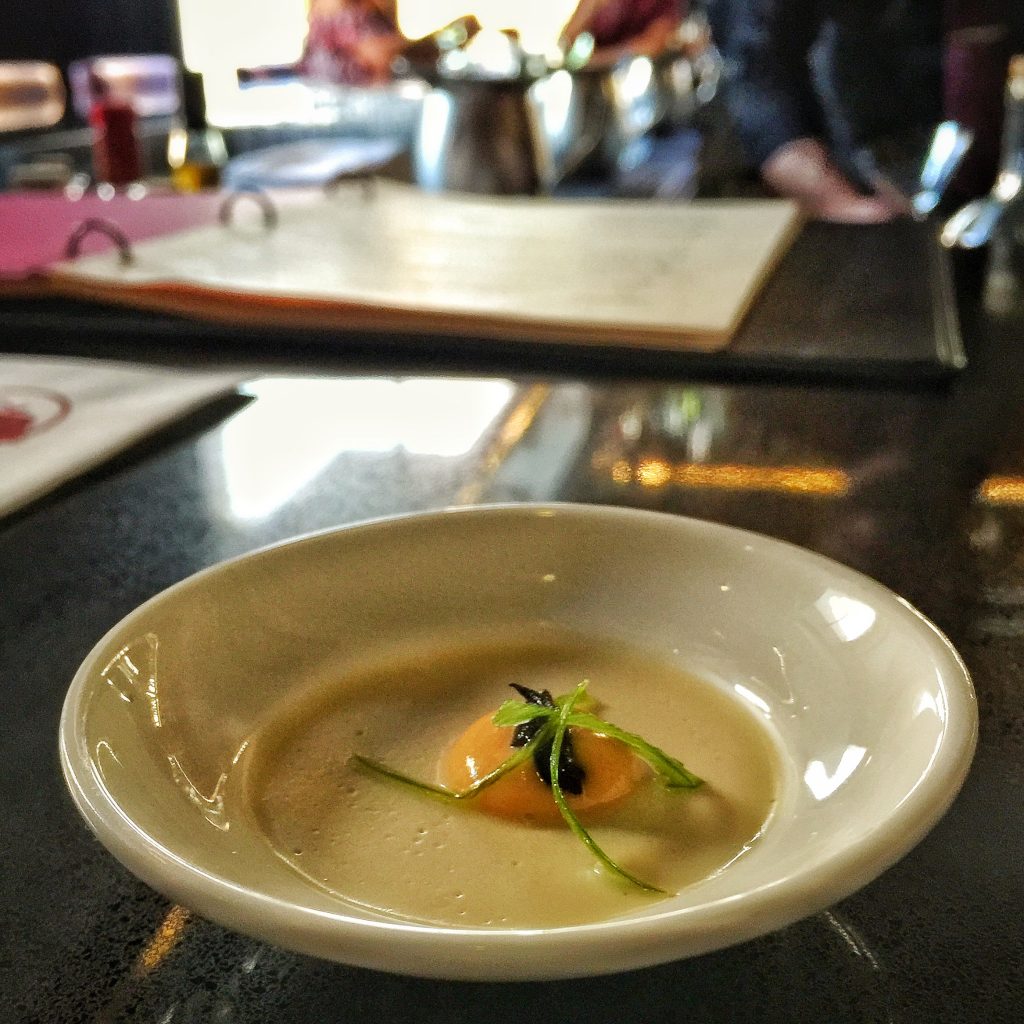 [/column] [column]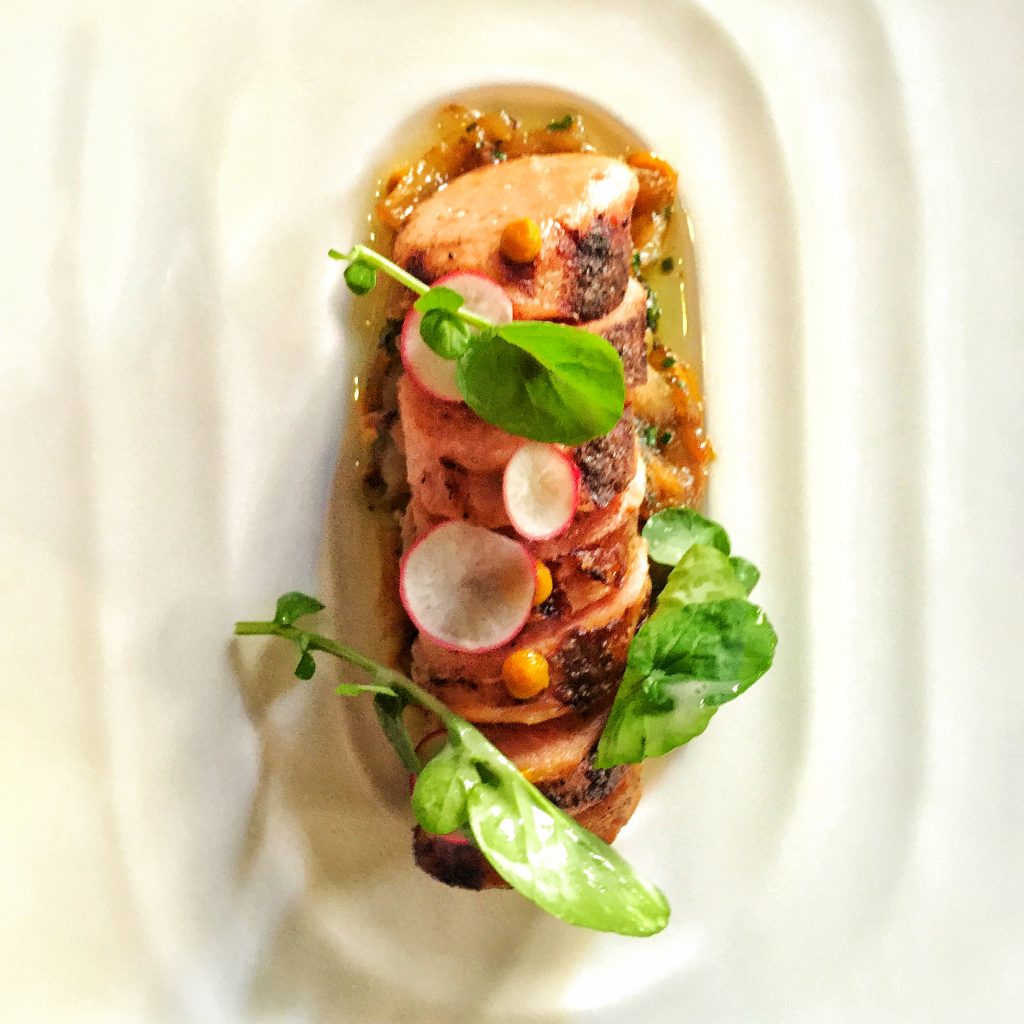 [/column] [/columns_row]
CHILLED FOIE GRAS
celery root peanut ganache / banana / pearl onion
BONE-IN NEW YORK 18OZ
grilled sudachi / chive butter / chives
宮崎県 MIYAZAKI JAPAN A5
warm mild climate / ideal conditions for raising cattle
BONE-IN FILET MIGNON 13OZ
when available / grilled sudachi / negi salad
[columns_row width="third"] [column]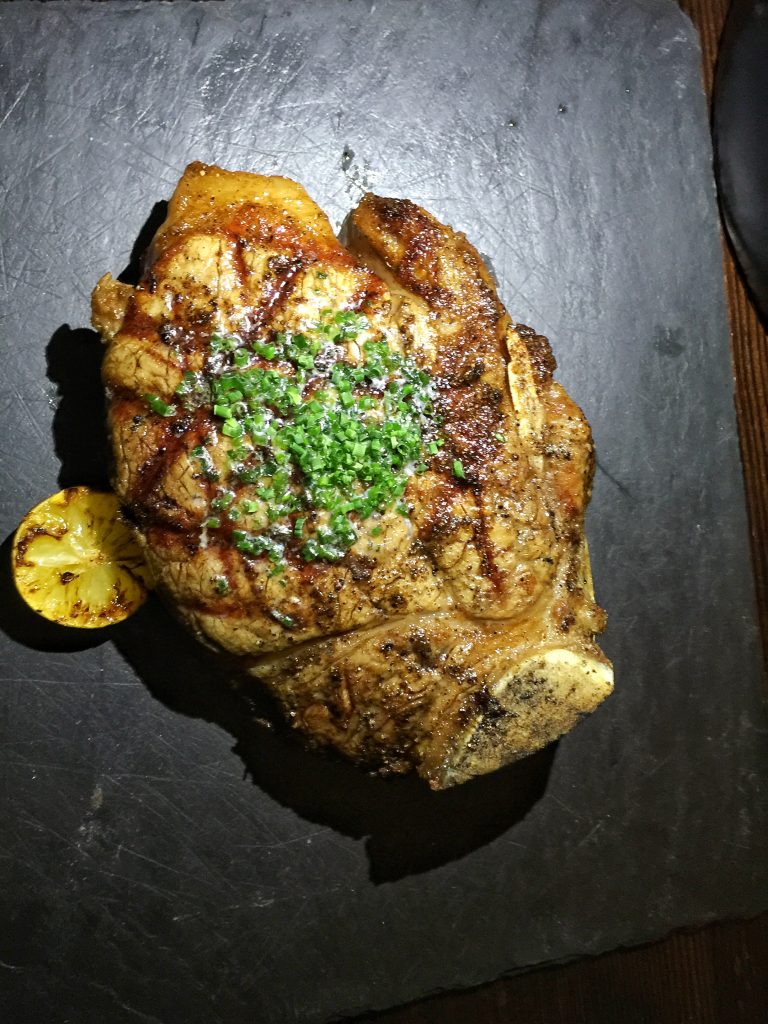 [/column] [column]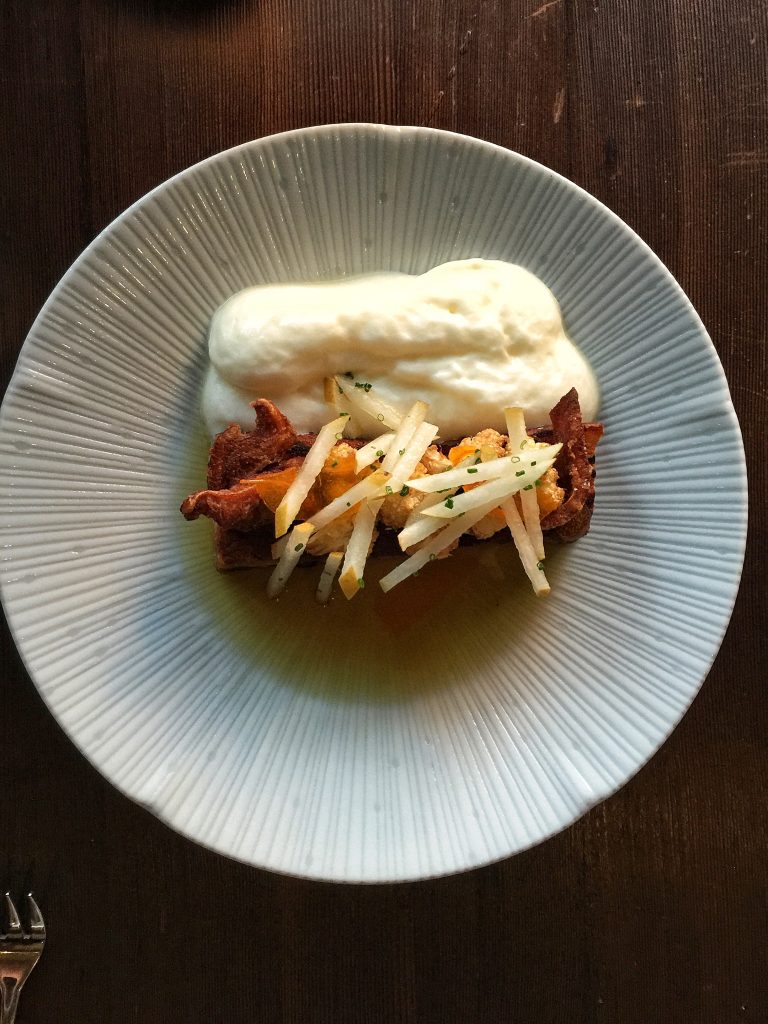 [/column] [column]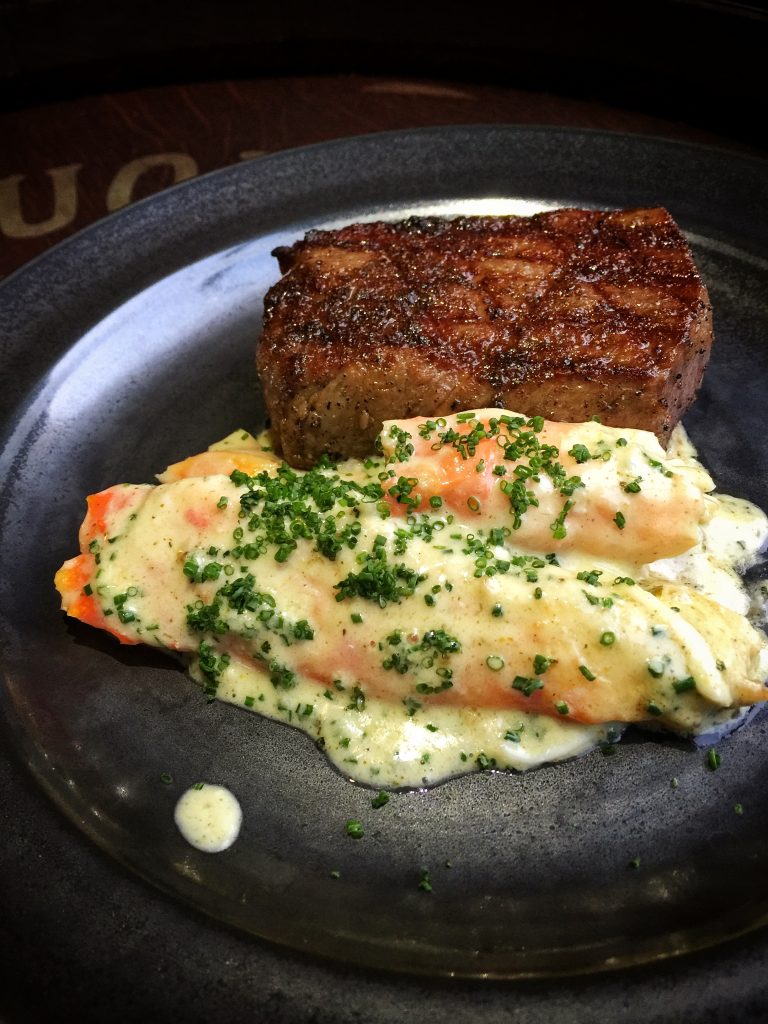 [/column] [/columns_row]
BRENTWOOD CORN SOUP
elote-style / corn milk / parmesan gnocchi / gochujang
FRIED RICE
lap xuong / egg white / chive
add king crab
[columns_row width="half"] [column]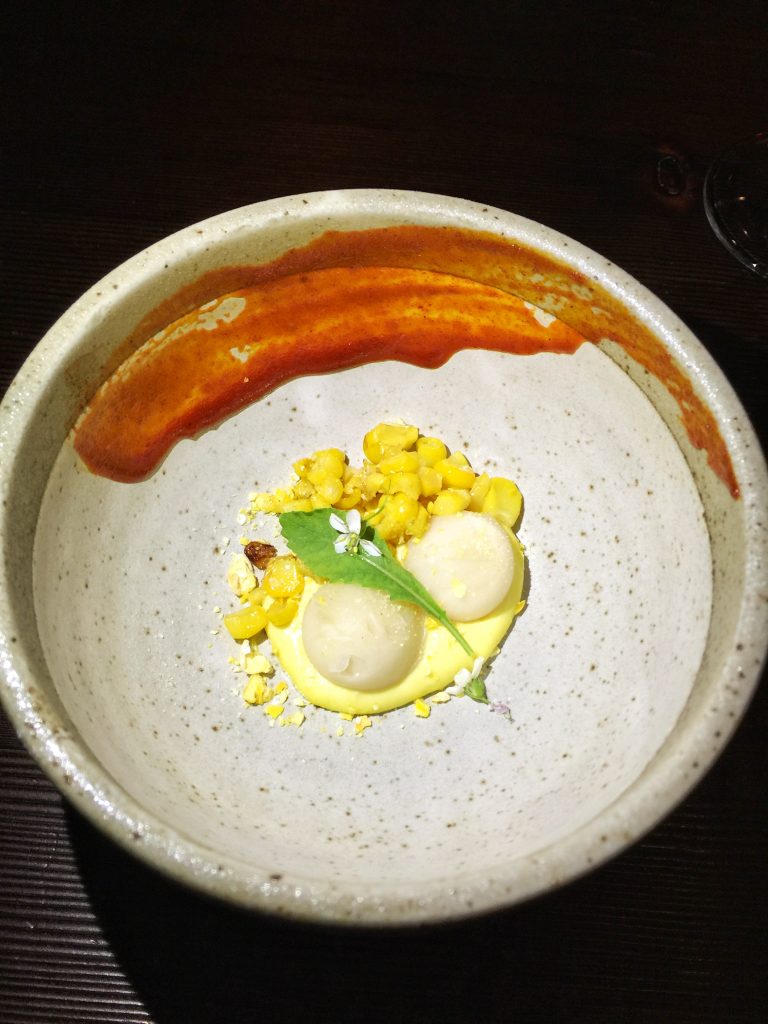 [/column] [column]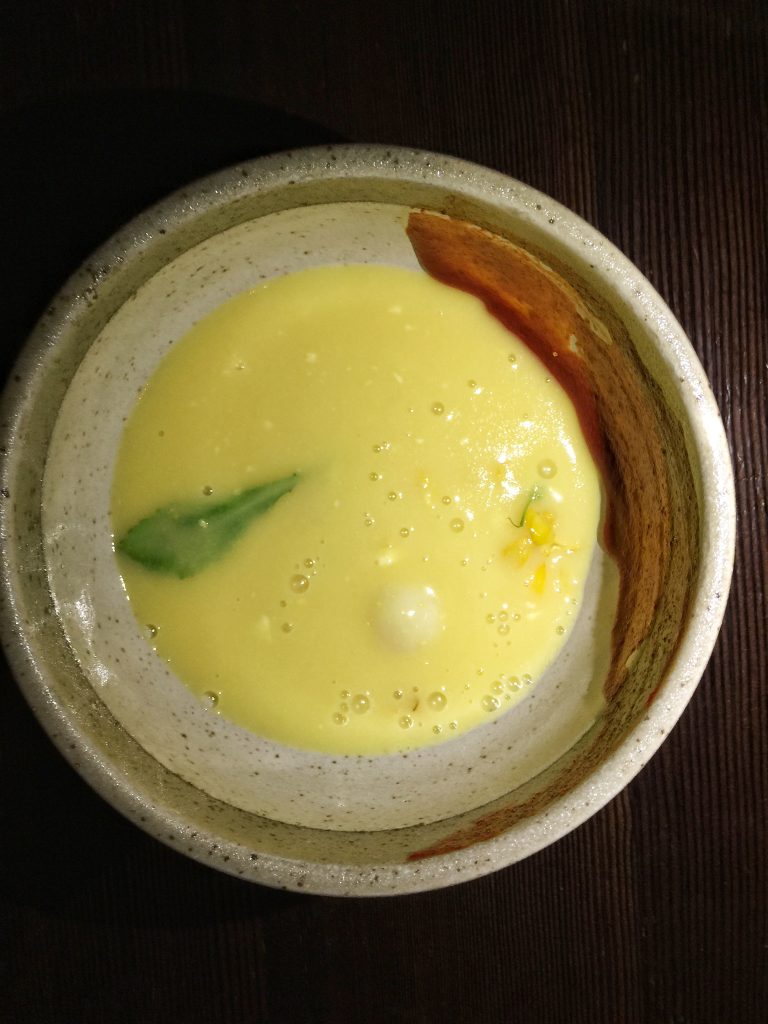 [/column] [/columns_row]
CHOCOLATE
white chocolate marrow coulant / bitter chocolate cremeux / cocoa nib ice cream
HUCKLEBERRY CRUMB CAKE
pine nut meringue / pine nut butter / kaffir lime / lemongrass ice cream
QUINTA DE LA ROSA
20 year tawny port
CAPPUCCINO
While we never officially got to talk to Chef Matt Bata, I did have an opportunity to watch him work at the Chefs Table. His precision is admirable. The standout dishes over the couple of times we've visited are those that push the culinary boundaries. First, the watermelon hamachi which was not only beautiful but utterly provocative and lusty in its composition, technique and originality. The flavors that oozed the minute it hit your tongue is something to crave. Second, the Brentwood corn soup. I never imagined I would find myself so utterly endeared by a corn soup alas, this particular soup is a game changer.
Carefully made to encapsulate the true nature of the corn itself, it's all in the details in this dish. It is creamy and herbaceous, spicy yet smooth so rather than dismiss the very star of the show, Chef finds multiple ways to showcase it.
[columns_row width="third"] [column]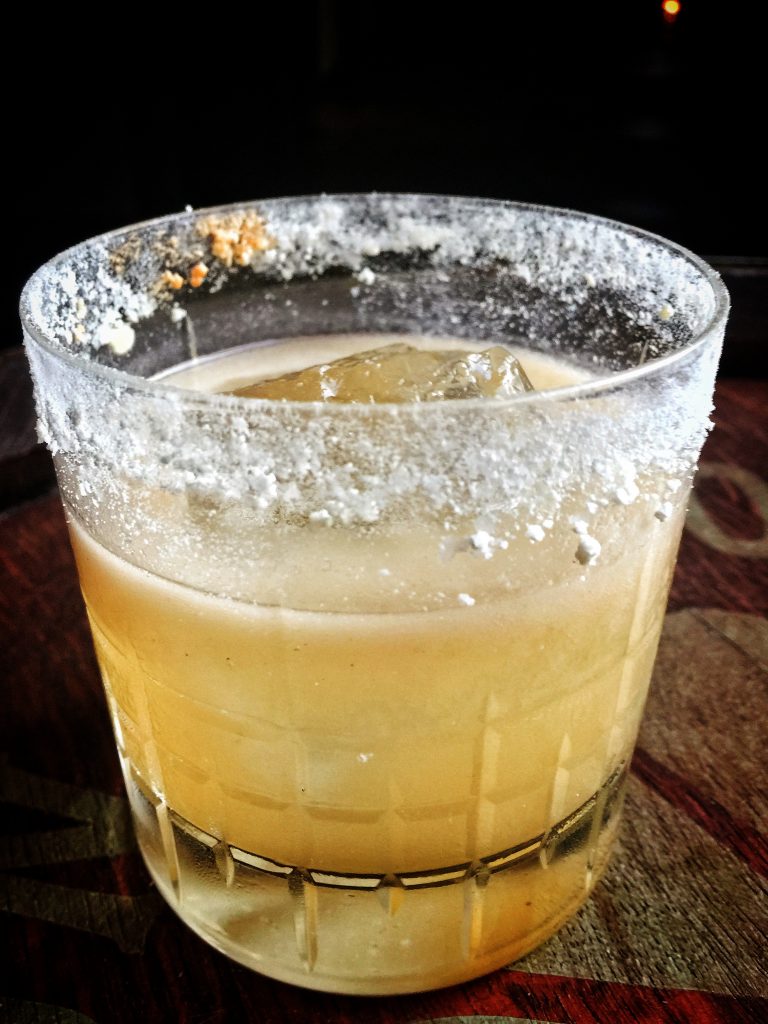 [/column] [column]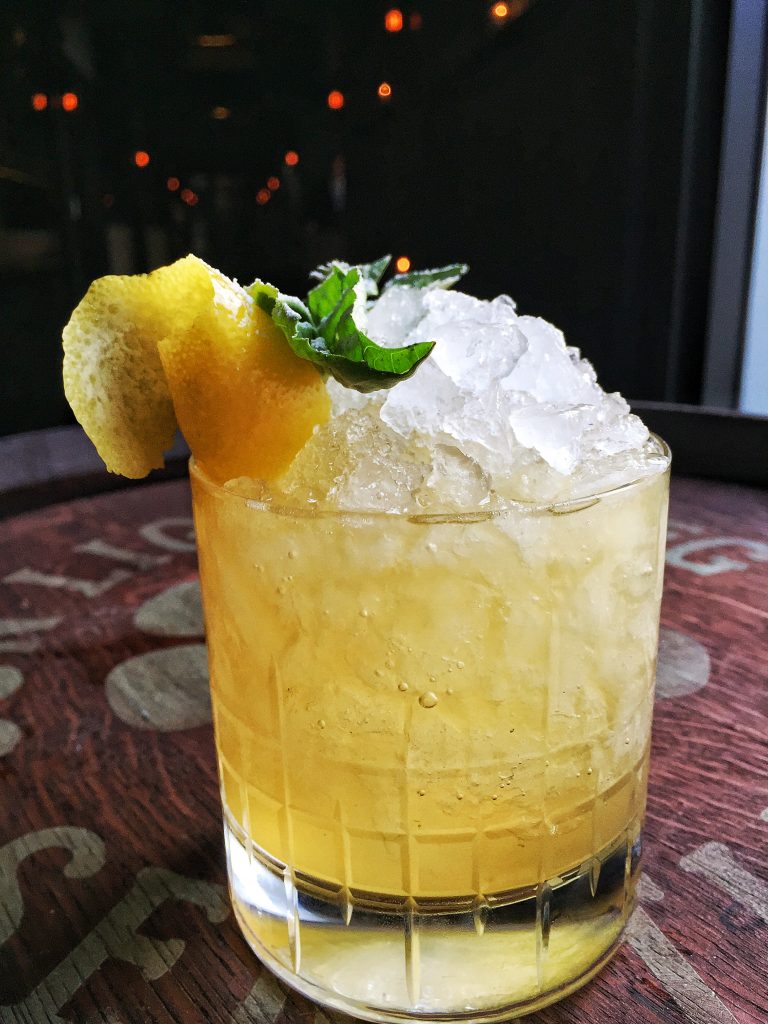 [/column] [column]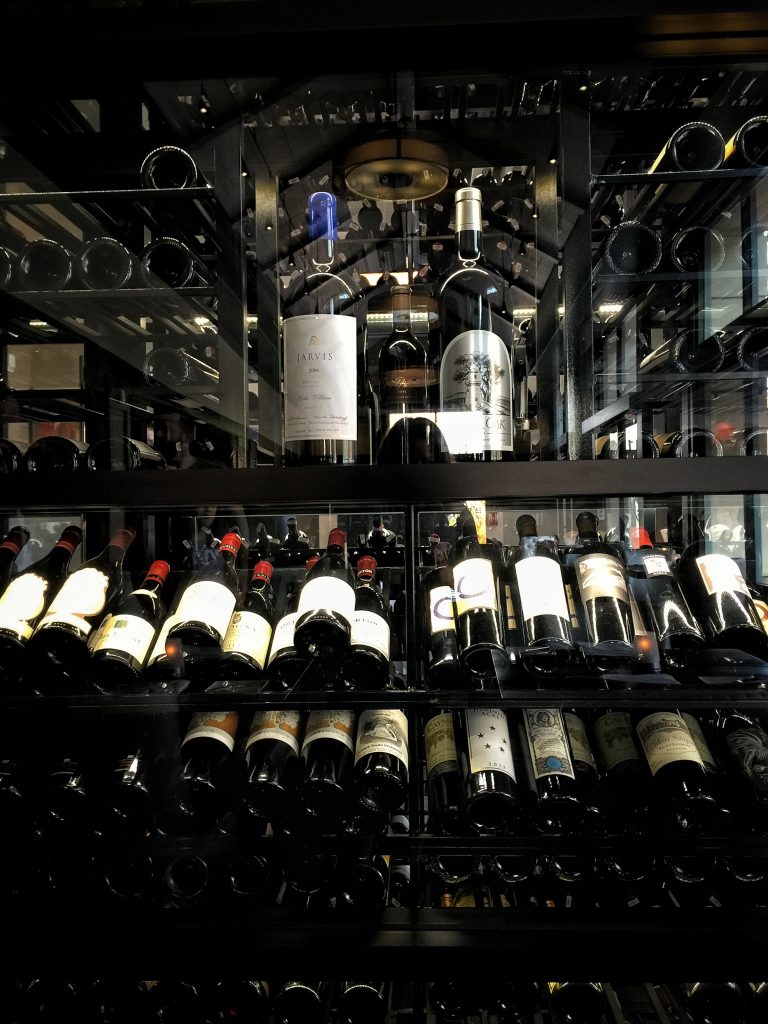 [/column] [/columns_row] Third, the hamachi shots are quite possibly the best version of the sashimi grade fish I've had. Cuts of citrus and spice layered with the freshness is simply melodic in your mouth. Lastly, we can't say enough about the wagyu. Japanese wagyu is perfection when it comes to beef. Simply put it's like reimagining the most prolific cut of beef that happens to taste buttery and bold all the while doing a careful dance of sophistication and sensuality with your tastebuds. Bata's cut of wagyu was divine.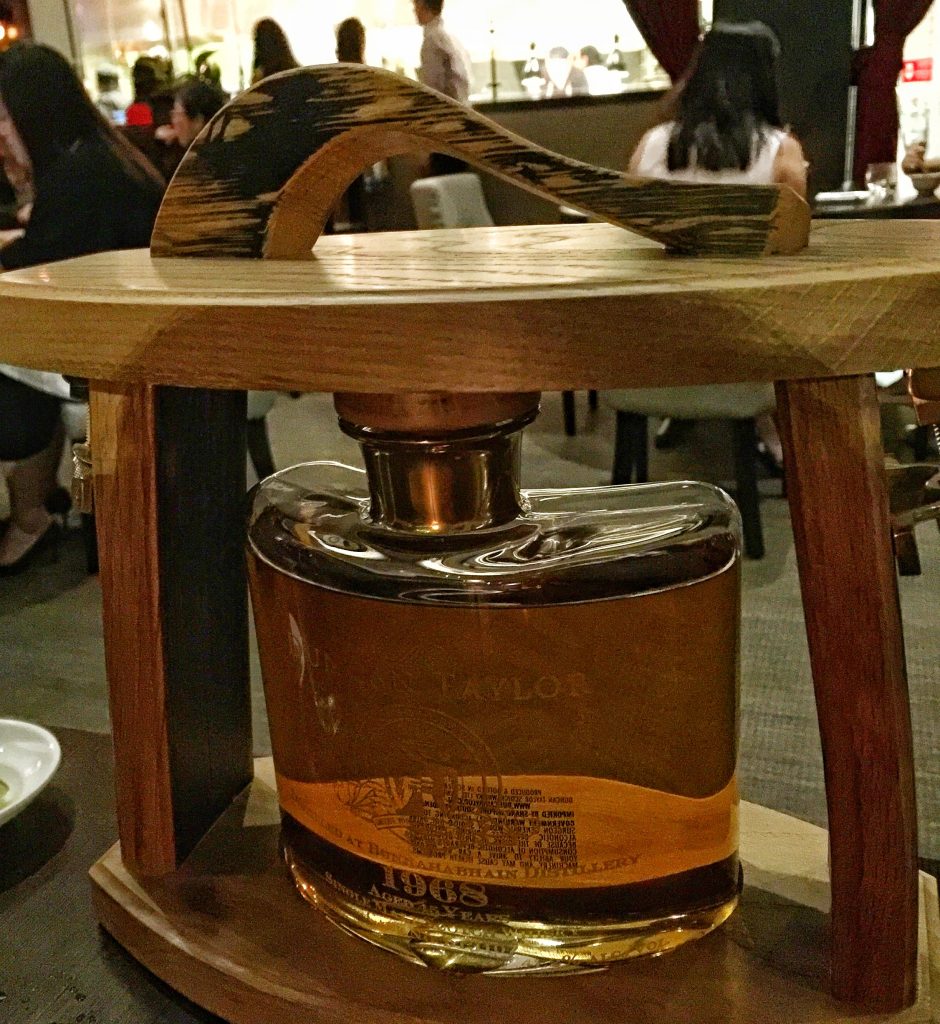 There is something to be said about each dish, but these four stole the show. For finishers, I highly recommend allowing the mixologist and sommeliers to guide you. Their ability to cater to your individuality is certainly something to applaud … and I promise you won't be steered wrong. In the event you should want to really seal the deal and finish like royalty, might I suggest ordering a glass of their 1968 Duncan Taylor Scotch Whiskey Tantalus Collection (a mere $1800 bottle retail). One whiff of the bottle will have your insides begging for a taste.
All in all, we think saving up for a visit to Alexander's is worth it. We plan on going back for the $350 Tomahawk Wagyu … we just may need a wheel barrel to carry us out!