Dia de Los Muertos Cocktails
#theATOD5 Day of the Dead libations
[dropcap letter="D"]ia de Los Muertos is a signifier of a three-day celebration honoring the dead.
Day of the Dead (Spanish: Día de Muertos) is a Mexican holiday celebrated throughout Mexico, in particular the Central and South regions, and by people of Mexican ancestry living in other places, especially the United States. Acknowledged internationally, the multi-day holiday focuses on gatherings of family and friends to pray for and remember friends and family members who have died, and help support their spiritual journey. In 2008 the tradition was inscribed in the Representative List of the Intangible Cultural Heritage of Humanity by UNESCO.[1]
It is a national holiday celebrated in Mexico. Prior to Spanish colonization in the 16th century, the celebration took place at the beginning of summer. Gradually it was associated with October 31, November 1 and November 2 to coincide with the Western Christian triduum of Allhallowtide: All Saints' Eve, All Saints' Day, and All Souls' Day. Traditions connected with the holiday include building private altars called ofrendas, honoring the deceased using sugar skulls, marigolds, and the favorite foods and beverages of the departed, and visiting graves with these as gifts. Visitors also leave possessions of the deceased at the graves.
We wanted to celebrate by honoring those that have passed on, honor our own heritage (Mexican + Spanish) and give you a few tasty ways to toast to those you are remembering. From cocktails inspired by the team of El Silencio to our friends at Chronic Cellars, you are well equipped to quench your thirst and tap into the spirit of the dead.
---
Dia De Los Muertos Cocktails to try in LA
Available at ESTRELLA Hollywood | 8800 Sunset Blvd | Los Angeles from October 31st to November 2nd.

Hollywood Freaks
INGREDIENTS
1.5 El Silencio
1.5 Gold N Greens
.5 pineapple juice
.5 lemon juice
.5 simple syrup
2 dash Firewater
---
Visit another LA great at:
MAS MALO | 515 W 7th St | Los Angeles, CA 90014 | October 31st-November 2nd
Cocktail: Mez me up Silencio
Created by bartender, Justin Irving
Ingredients: El Silencio Mezcal, Pumpkin Shrub, Lemon Squeeze & Cinnamon Simple Syrup

---
Make-At-Home Cocktails for Día De Los Muertos
El Vampiro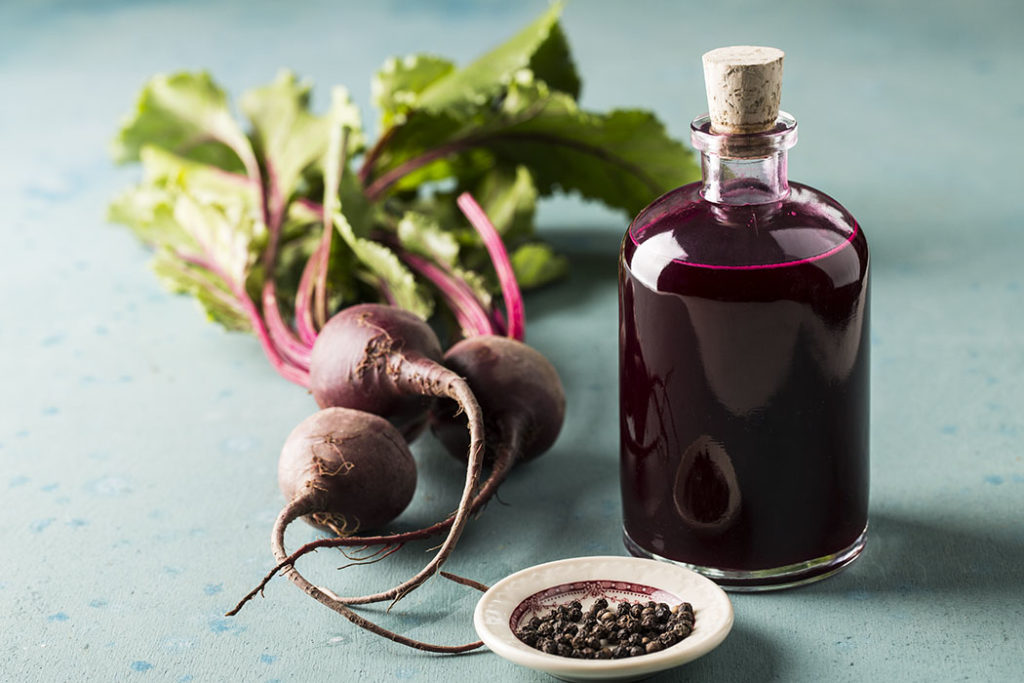 [columns_row width="half"] [column]
WHAT YOU NEED
1 oz. Beet infused El Silencio Espadin*
1 oz. Carpano Antica Formula Vermouth
1 oz. Campari
WHAT TO DO
Stir with ice & Strain
[/column] [column]
Cocktail Coupe – Orange Peel
*Beet infused El Silencio Espadin
9 Beets(rough chopped)
1 bottle ES Espadin (750 ml)
WHAT TO DO
Combine ingredients and let sit for 48 hours. Fine strain and bottle.
[/column] [/columns_row]
---
DEAD NUTS | 78% Zinfandel, 12% Petite Sirah, 10% Tempranillo
[button content="BUY" color="red" text="black" url="https://www.chroniccellars.com/14-DEAD-NUTS-" openin="_blank"]
These nuts might be dead but this wine is alive and well!
Medium to dark ruby color. Flavors consist of black cherry, blueberries, strawberries and raspberries. Hints of anise, black pepper and other spices compliment the juicy flavors. The wine is very full and round with mild tannins and a soft palate. A light toast integrates well with the different aromatics.
UNTEACHABLES | 44% Tannat, 42% Petite Sirah, 14% Syrah
[button content="BUY" color="red" text="black" url="https://www.chroniccellars.com/14-UNTEACHABLES-" openin="_blank"]
Are they just hardheaded or slow learners!?
Whichever it is the blend works. This wine is well balanced with lot's of dark fruits. An approachable wine with complex flavors. The different fruits consist of blueberries, blackberries and raspberries. Hints of smoke, bacon fat, chocolate and an assortment of different spices. This wine has soft tannins that linger with the different flavors.
---
Dark Rabbit
[columns_row width="half"] [column]
WHAT YOU NEED
2 oz. El Silencio
.5 oz. Agave Nectar
.5 oz. Lime Juice
1 oz. Celery Juice
1 oz. Carrot Juice
[/column] [column]
WHAT TO DO
Build over crushed ice & swizzle
Pilsner Glass – Lime Wheel & Tajin
[/column] [/columns_row]