HOMESHAKE
A conversation with Peter Sagar
Interview + Photographs by Lexi Scott
[dropcap letter="I"]t's not often that synthesized music proves itself beyond Soundcloud, but
Homeshake's
dreamy R&B sound is catching waves around the world. Tuning into influences like
Sade
,
The Band
,
Broadcast
,
Prince
, and
Angelo Badalamenti
, the tone of Homeshake's latest album reflects its title,
Fresh Air
. I sat down with lead vocalist Peter Sagar to talk about what aspects of his personal life inspire the musical process.
As I enter The Earl, I was instantly met with a small crowd of leather-dressed regulars and plumes of cigarette smoke. Not too long after my arrival comes Sagar from a tiny hallway leading into the venue. He walks towards me in an oversized yellow sweatshirt and we head outside to start the interview. Unphased by what we Southerners call a chilly night, Sagar enjoyed a grilled cheese and salad across the table! Sagar's personality seemed to match the sound of his latest album — easy going, relatable, and candid. Having already toured the world, this underground band's approach to music leaves its audience in a trance.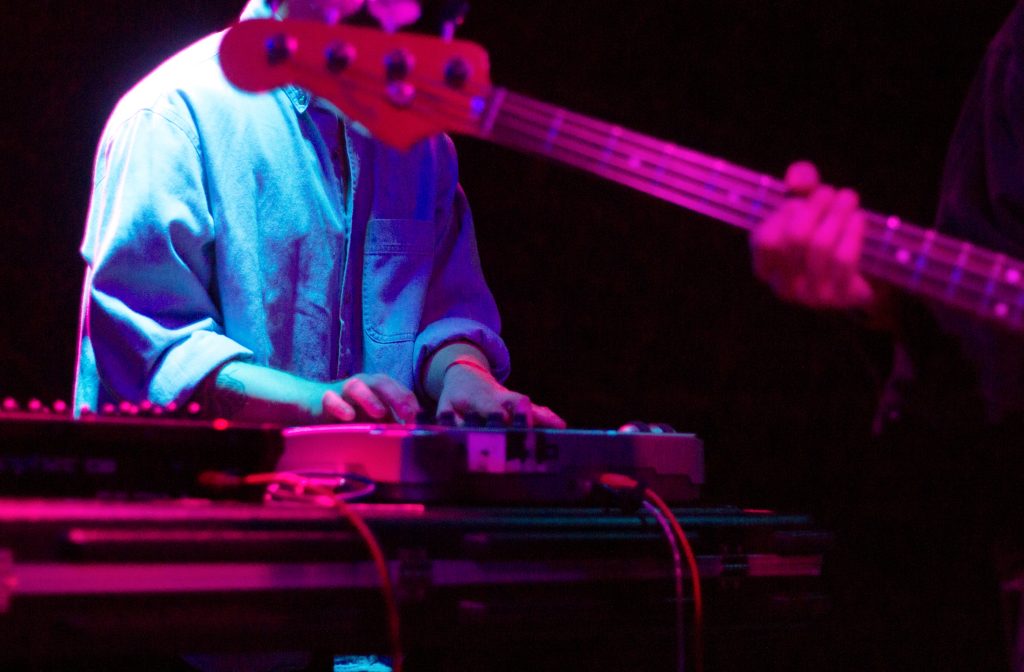 Lexi Scott (LS): What's your guilty pleasure?
Peter Sagar (PS): Uhh eating really late at night.
LS: First piece of music you heard that really inspired you?
PS: I feel like Thelonius Monk, but that's maybe just the earliest one I can remember. My parents put me in piano lessons when I was really young.
LS: Do you still play?
PS: Eh not really. I was a much better piano player when I was fourteen.
LS: Artist you'd love to perform with/write a song with?
PS: Mariah Carey or Sade. She's [Sade] like my favorite!
LS: What was the last CD or record you bought?
PS: Dedekind Cut. He used to be Lee Bannon. It's kind of all over the place, electronic music.
LS: If you could be the slightest bit talented in any other art form, what would it be?
PS: It would be cool to be a really good cook. My partner Salina, she's a really good cook! I kind of just help her.
LS: So you could cook food really late at night?
PS: Yeah exactly! Uhh maybe science, doing something useful.
LS: Something people would be surprised to know about you?
PS: I didn't realize that the dressing came on the side of my salad and I've been eating a dry salad wondering why it wasn't dressed. Pretty surprising. I don't know. I don't know what anybody thinks of me so I don't know what would surprise or make sense to them.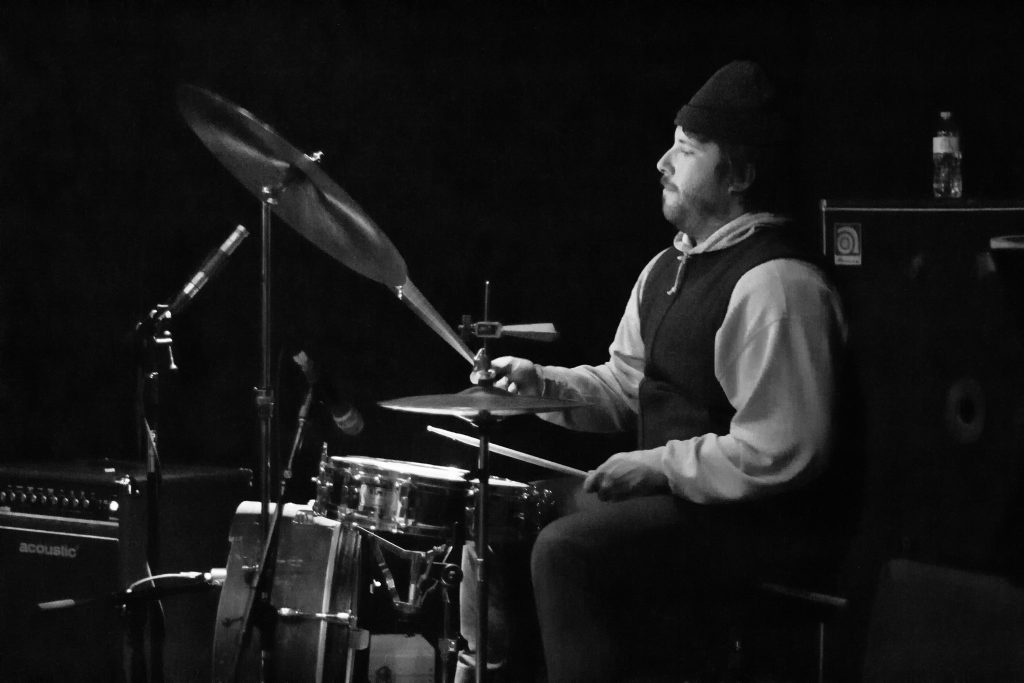 LS: Ok so what would you like to tell your fans about yourself?
PS: I'm a big whiner.
LS: What's your favorite thing to do on a day with no obligations?
PS: Go on a walk with my sweetie. Except when it's cold, which it is. I don't know, watch high-definition TV.
LS: Go to song to sing in the shower?
PS: Lately I've been singing 'You're Not The Man' by Sade. That's a good one!
LS: What's one memory that always makes you smile on a bad day?
PS: I have some nice memories of going to Japan. That was nice!
LS: Was that for a tour?
PS: Yeah I went twice last year. Both times Salina came and we did a week of shows and a week of just looking around. One night we went to a place that was all like mineral baths and stuff in the North!
LS: What does home look/sound like for you?
PS: I guess the place I grew up in – my parents left before I did, so it's really not home anymore. It looks pretty clean! It looks like the room with all my stuff in it!
LS: If your music were a painting what would it look like?
PS: It'd probably be a lot of the color blue and it wouldn't be very good. I don't think it would be a very nice painting.
[columns_row width="half"] [column]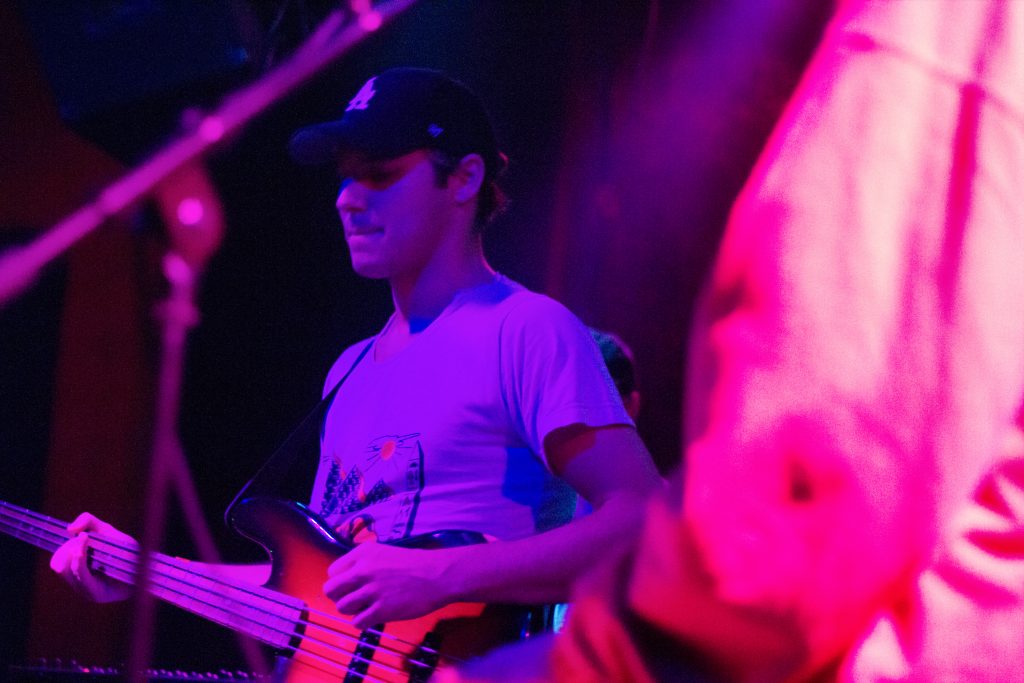 [/column] [column]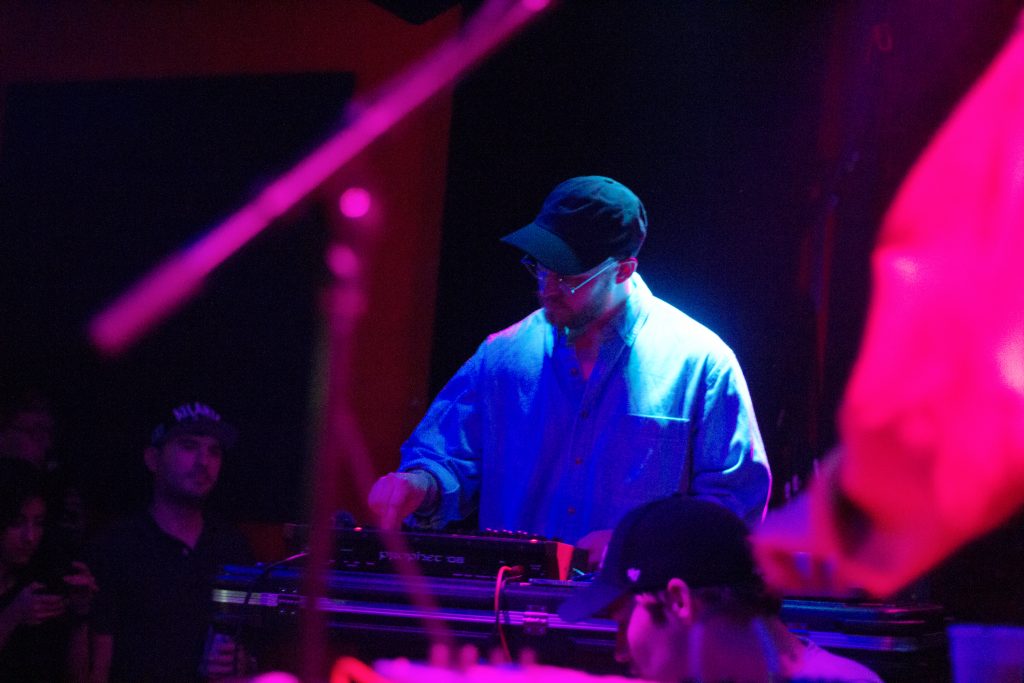 [/column] [/columns_row]
LS: You write music for personal reasons, but is there a message meant for your listeners?
PS: I'd like for it to be like, "be a good person and look out for your friends", but it's pretty much all about either being sad or songs about my partner. I just hope someone takes something positive away from it. Happy, even though they're sad!
LS: I've listened to your other albums and each one sounds a bit different than the last. What inspired the sound for this album?
PS: The sound just comes. Maybe it's inspiration. I just sat down and forced myself to write a song every night for three or four months, so a lot of work I think inspired me to make it a little cleaner. An overall improvement, hopefully!
LS: Have you been writing while on tour?
PS: No, it's impossible! You think it's possible. Sometimes you bring something, like a little synth, it's not possible. No one else wants to hear it in the car. You're just tired and you feel like crap while you're driving around. Yeah you think it's going to happen, but it doesn't happen.
LS: What does your writing process look like? Do you dedicate time to focus or do you drop what you're doing wherever to write?
PS: I usually do it all at night and I do try to regimen time for it. I make an instrumental and I don't think about it again until I go in to record it.
LS: Of all the lyrics that you've written, what's the one that still speaks to your soul when you sing it?
PS: I kind of leave them all behind. Well when I write a song it's usually to get something out that's been bothering me or something.
LS: One word to describe how it feels to share something so personal with people around the world?
PS: Bizarre. I never really made music for any reason other than to do it itself. I never really did anything else, I didn't give myself any other options. You always hope it works out and everyone will care, but when it does it's still really weird. It's not like – fuck yeah, I deserve this. It's like – this is fucking weird. It's really nice though. I feel very lucky!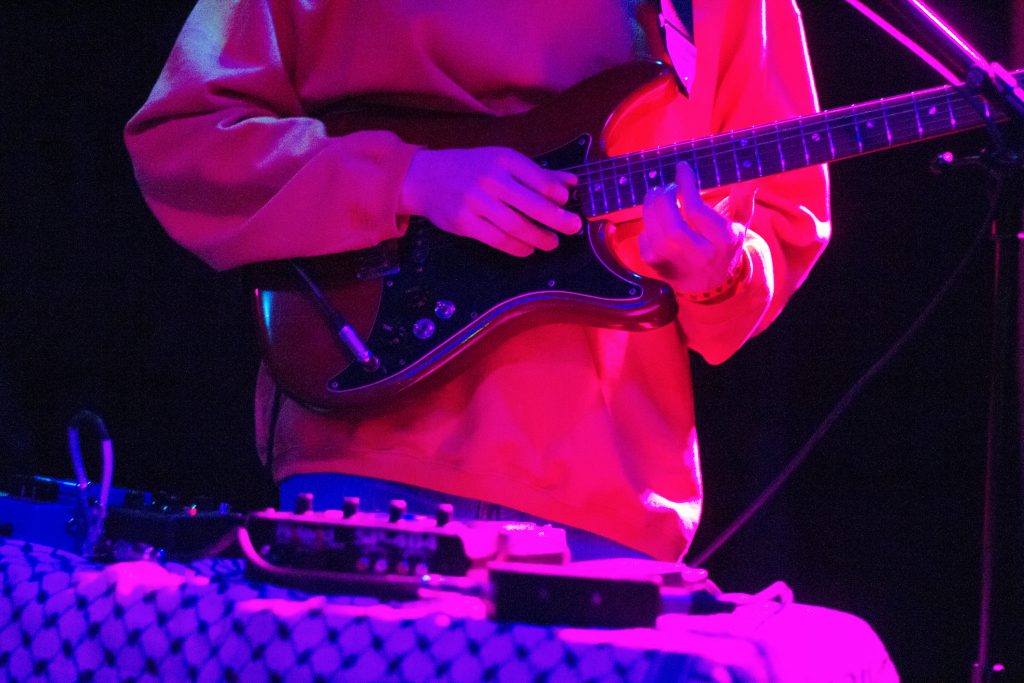 By the time Homeshake made their way to the stage, a solid crowd of Atlanta's coolest hipsters have accumulated. There was hardly a body in sight without a snapback and clothes way too big for their bodies. With each song, the audience danced and bobbed more than the last. Homeshake seemed to be in a bit of trance themselves. That might have been the most endearing part of the performance. There wasn't a forced emphasis on impressing the audience. It's refreshing!


Homeshake ended their set with a funky instrumental arrangement while the crowd whistled and cheered. I stood by the bar watching the crowd slowly trickle over to collect their PBRs and drink shots out of hospital medicine cups. No better way to round out a very cool evening …