Christmas Markets in Europe
Written + Photographed by Ruth Cuevas
[dropcap letter="E"]urope is a place steeped in tradition, which seems natural, considering the long history of wars, religion, survival and miracles that often direct daily life. That said, during the holidays, things really ramp up! Festivals mark these occasions all year long but none are as beautiful as the markets and events that happen around the holidays. For years, most villages had markets and festivals that only lasted a short time – a weekend or a week, but with the gaining popularity of the markets in Germany, many of the larger European cities have started keeping these markets open longer. The markets begin sometime in late November until 24 December with only a few throughout Europe extending until 1 January. While Germany leads the way with the biggest, notable markets throughout Europe, here is a short list of other must-visit Christmas Markets. [columns_row width="half"] [column]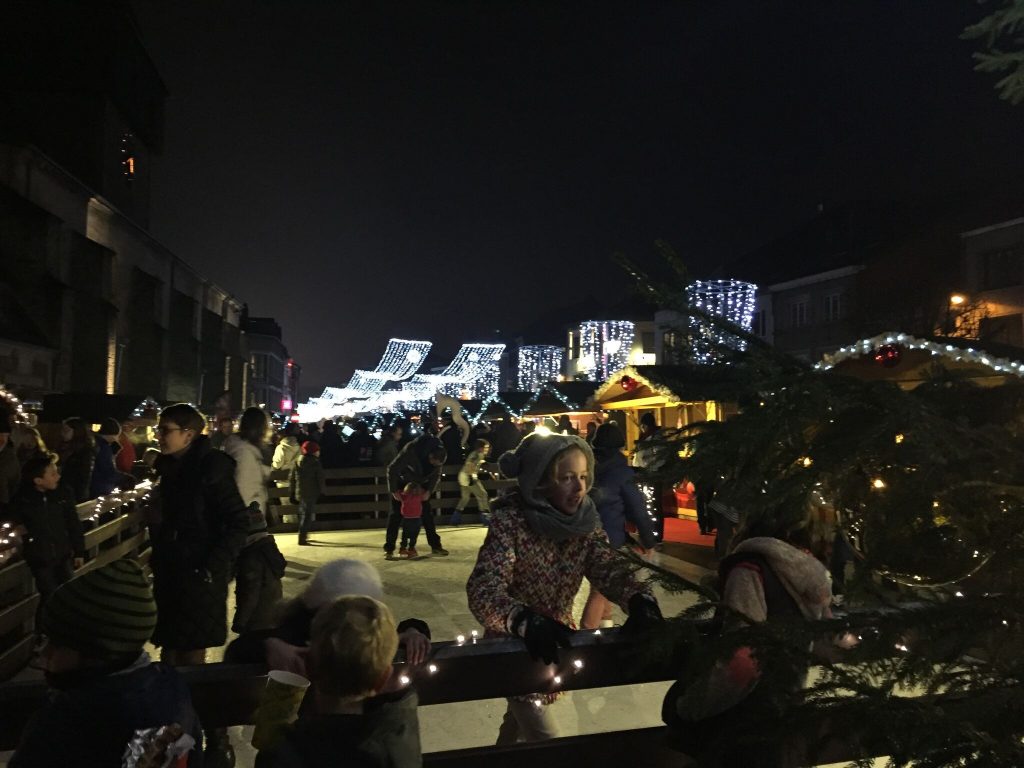 [/column] [column]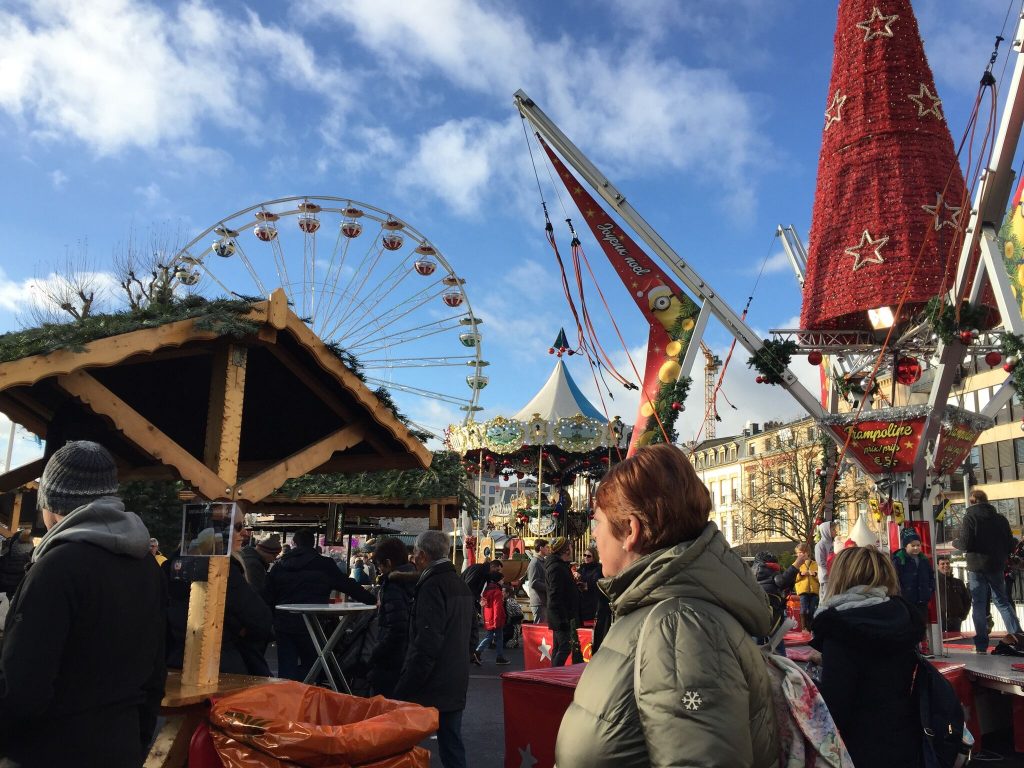 [/column] [/columns_row]
Eastern European Shopping
Things you can buy at most of the markets are: jewelry, knitted items, artisanal foods and candies as well as local crafts. Almost always, everything is bought or produced locally though there are some exceptions. The best-known drink at this time of year is called Gluhwein.  Gluhwein is a hot mulled wine sometimes served with a shot of Amaretto or Rum and is very good for keeping you warm as you walk through exhibits during chilly winter nights. Another traditional drink is  feuerzangenbowle – literally, a fire bowl. Perched on top of your hot wine is a sugar block that is doused in rum and lit on fire. Once the fire burns out, your fire bowl is ready to drink.
Germany
In Germany, the markets are called, Weinachtsmarkt. A lot of what makes these markets so enchanting are the decorations and backdrop – a castle, a medieval cathedral, or a village that appears untouched by war or time. In Germany, there are a slew of markets to choose from and sometimes, they do popup markets in the middle of a forest or at a castle ruin for the weekend with everyone that works them in a costume. Among the most well known are the markets in Nuremburg, Rothenberg, Munich and Cologne.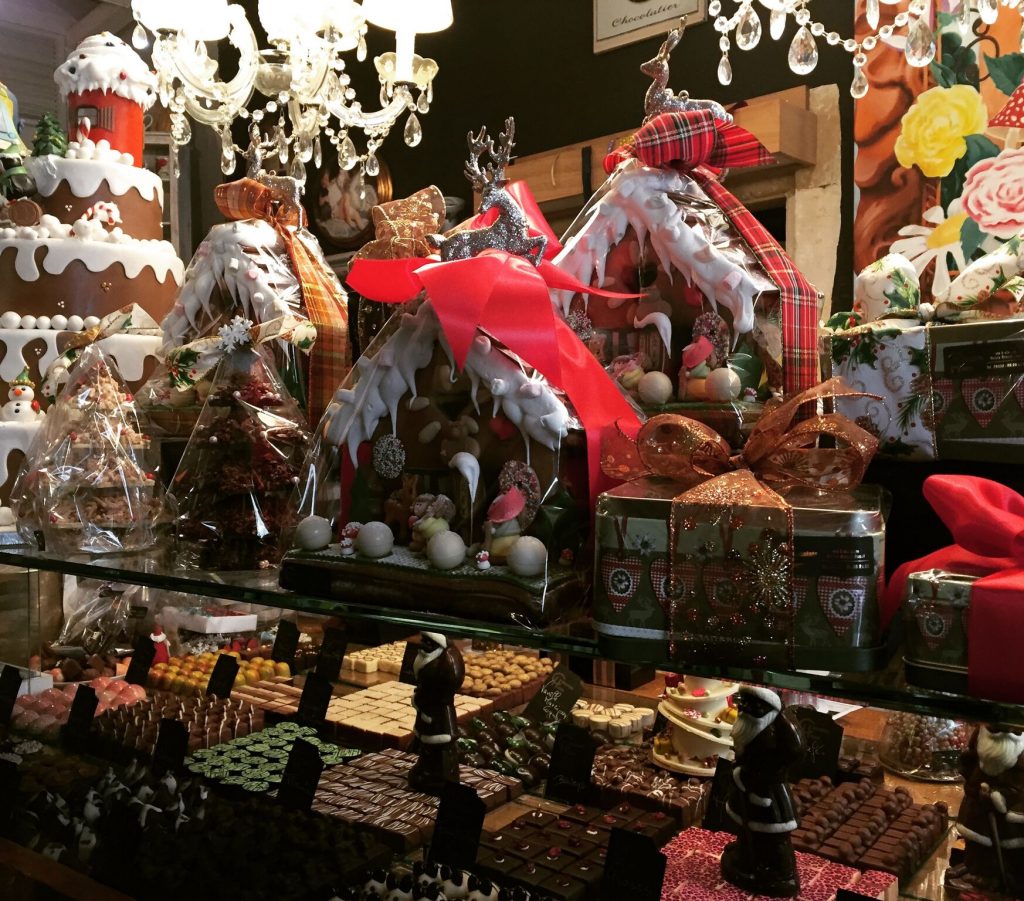 Traditional German "fast-food" is usually what you'll find at these markets. Meats are grilled on gigantic metal pans hung from the ceiling. You can get a multitude of wurst (sausage) and steak and onions are cooked and served in a bun or sliced with curry sauce on top. A neighboring vendor is likely to offer freshly peeled and cut potatoes deep-fried and served in a paper cone, or deep-fried potato pancakes served with apple sauce. You can also venture to get hot candied nuts, chocolates and beer (of course). These markets usually end on Christmas Eve.
---
France
Generally speaking, the markets in France aren't as large or as well known as they are in Germany. Although Paris is beautiful at Christmas, the must-see market in France is not in Paris but rather, in Strasbourg, about two hours north in the Alsace region just south of the German border. Strasbourg is the largest city in the east and the official seat of the European Parliament. Strasbourg was targeted during the war but still, a lot of the old structures remain, making it a beautiful stopover on any trip to France, regardless of the time of year. Strasbourg has been named the "Capitale de Noel" – the Capital of Christmas. It is especially beautiful at night because every street is decorated in its own style whether that means by theme or by color, and because the city center is rather large, it feels like the market is never-ending.
The drink of choice this time of year in France is "hot wine." The food offered is essentially the same though it tastes different. You can buy crépes at almost any of the markets but the difference between France and Germany is the shape: France = triangles and Germany = squares.
[columns_row width="half"] [column]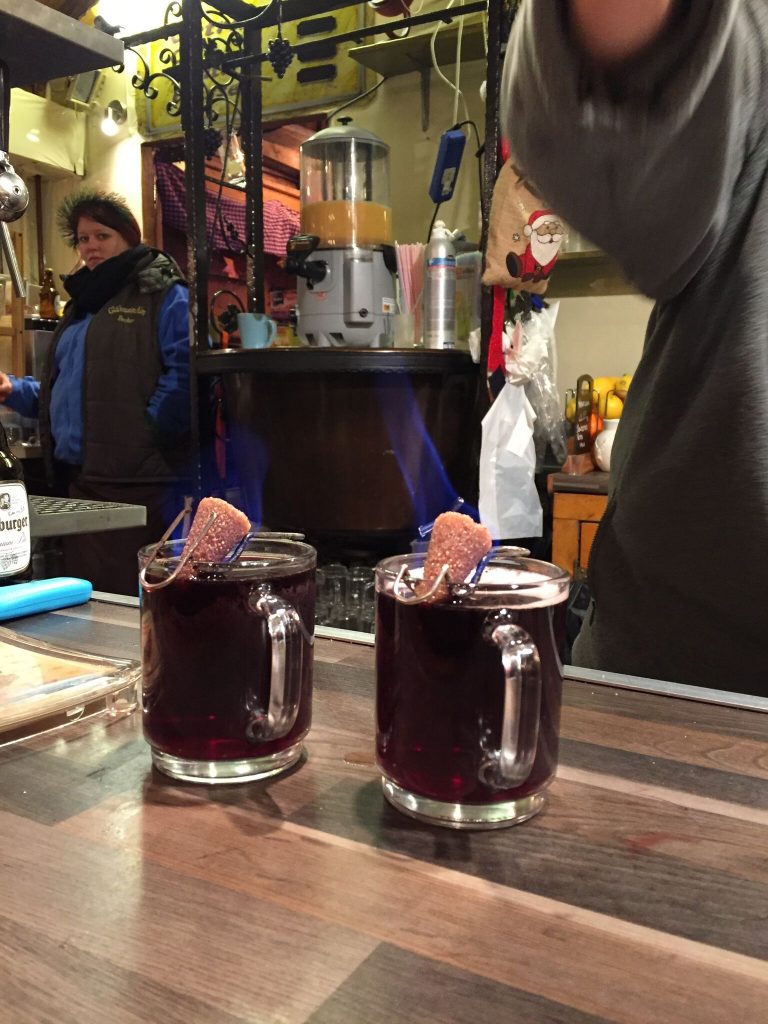 [/column] [column]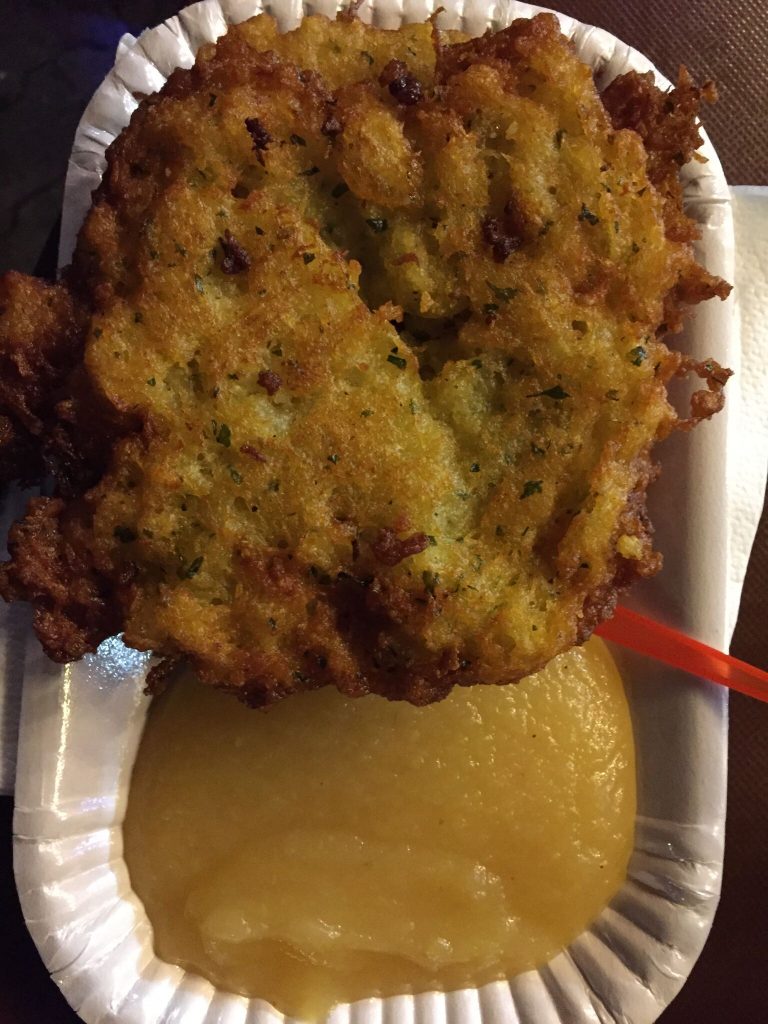 [/column] [/columns_row]
Luxembourg
In the captial city, the market is scattered, broken up into several smaller markets, each with its own vibe. This is one of the longer running markets, beginning in mid-November. Luxembourg is a small country, known for banking and high-end products so it's no surprise that their Christmas Markets have a more decadent things like heated dining areas and coffee shops with your choice of cuisine to go or dine in. The choices of food include various roasting meats, fresh potatoes and cream, specialty cheeses and sausage, as well as a variety of over a dozen types of flavored rum, several types of hot chocolate, traditional German Gluhwein or hot wine in red, white, or rose. It's definitely not a market for anyone calorie counting!
---
Netherlands
The Christmas tradition in the Netherlands is a hotly contested event that I recommend you research but I won't discuss here. The markets aren't as well known as they are in neighboring Germany but the popularity has increased in the last few years. Cities like Amsterdam are decorated with lights and their reflection in the canals is any photographer's dream. The markets in the Netherlands used to only run for a short period of time, though in recent years, they've extended as long as the Christmas market season goes. Perhaps one of the most unique markets in all of Europe is the one in Valkenburg which takes place inside a cave. The cave itself is decorated while vendors line the corridors, giving the cave that "Holiday Market" feel.
TIP: Get there early, because the line to go inside is often very long and they put a cap on how many people they'll let in at a time.  A must-try when in Holland are the famous Dutch Pancakes, bitterballen (like a potato croquette stuffed with beef), or any of their olieballen (basically, a fresh donut sprinkled with powdered sugar).
[columns_row width="half"] [column]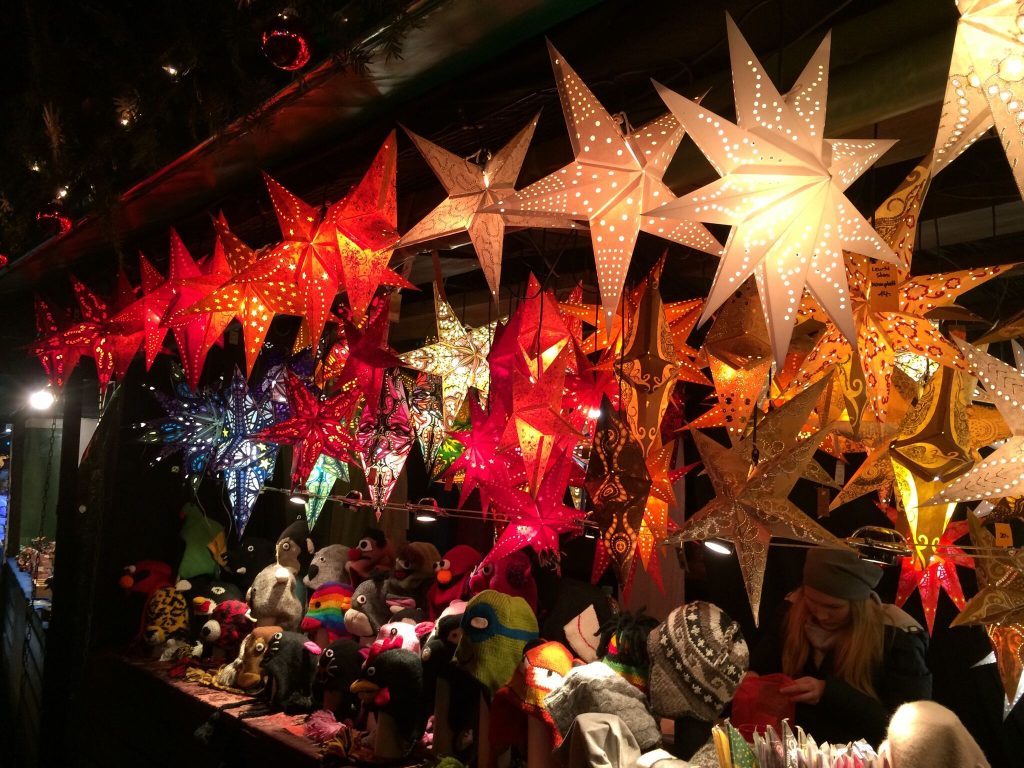 [/column] [column]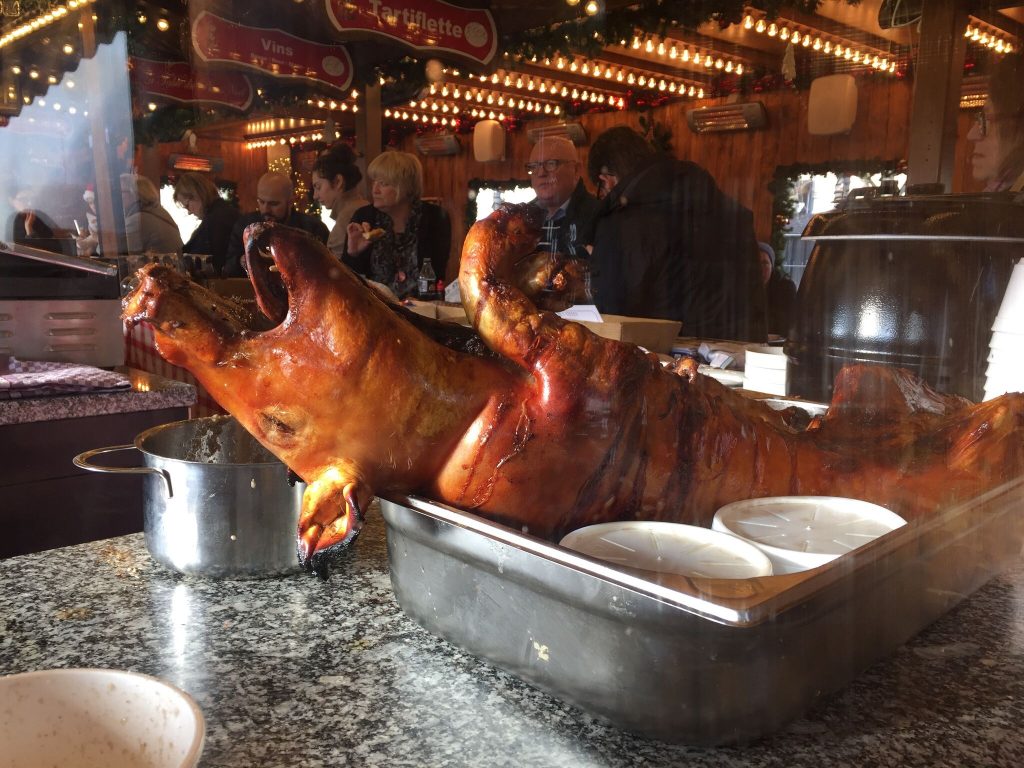 [/column] [/columns_row]
Belgium
The market in Bastogne is special because of the area's connection to WW2. Though Brussels and Bruges are much bigger cities than Bastogne and have fabulous holiday markets, if you're looking for something special, try visiting this one in early December, when the town hosts the anniversary celebration of the Battle of the Bulge.
During the day, the city hosts reenactments of the war, a memorial march takes place, and visitors arrive at the museum in droves. People dress in costumes consisting of GI fatigues or women in period dress, complete with hair, make-up and shoes. When it's all said and done, the actors all head to the city center to continue the celebration at the Christmas Market. Stand in the middle of it all, among local children ice-skating, a GI swing band playing in the background and couples driving down the streets in war jeeps, and soak it all in.
I once was evesdropping on a conversation between a French woman and a Belgian lady selling wurst. The French woman says,"it's not the same – here, Germany, France," while the Belgian woman insisted it was.
It's not. The food is the same but one country is saltier while another is a bit spicier or drier. The beer is different, the chocolate, the wurst, and also the wine. In Belgium, they serve hot mulled wine but it's sweeter and tastes more like a hot sangria than your typical hot wine. A lot of the vendors add dried fruit to give it more of a fruit-punch flavor. It is available in red or white. The hot wine takes center stage to even something as celebratory as champagne.
The market is small and circles the cathedral that served as a hospital during the war. Further down the street, at the edge of market, the streets are lit with curtains of white lights and loudspeakers blare hopeful music of the 1940's era. During this special weekend, it's difficult to not feel hopeful for the state of the world.
Here's to history, change, and coming together through culture and unity …