Universal Studios Hollywood
Kids Big Day Out!
100 Universal City Plaza, Universal City, CA 91608
photos by Dawn Garcia
[button content="BUY TICKETS" color="black" text="white" url="https://store.universalstudioshollywood.com/PurchaseTickets.aspx" openin="_blank"]
[dropcap letter="I"]t's been a while since I boasted about a theme park but with the new addition of the
Wizarding World of Harry Potter
at
Universal Studios Hollywood
? Let's just say I'm dying to find an alternate universe where I can play Quittidge for real. Oh, Universal, you did it again! You took our previous childhood notions that rollercoasters were the coolest thing and turned that on its head. With the additions of augmented reality rides, my love for modern adventure is officially awakened.
While I have been to Universal Studios many times with my family (and I used to actually work on the lot doing makeup and special effects for films like "Lost World"), it was the news of hearing that the world of Harry Potter would soon be the latest addition to the Studio City theme park that excited us almost as much as the idea of seeing Santa on Christmas. It's legit. While I can't say I've dressed up in Hogwort attire, it doesn't diminish our excitement and I can say I'm a big fan of the movie series (sorry, I'm one of those that haven't read the books).
[columns_row width="half"] [column]
[/column] [column]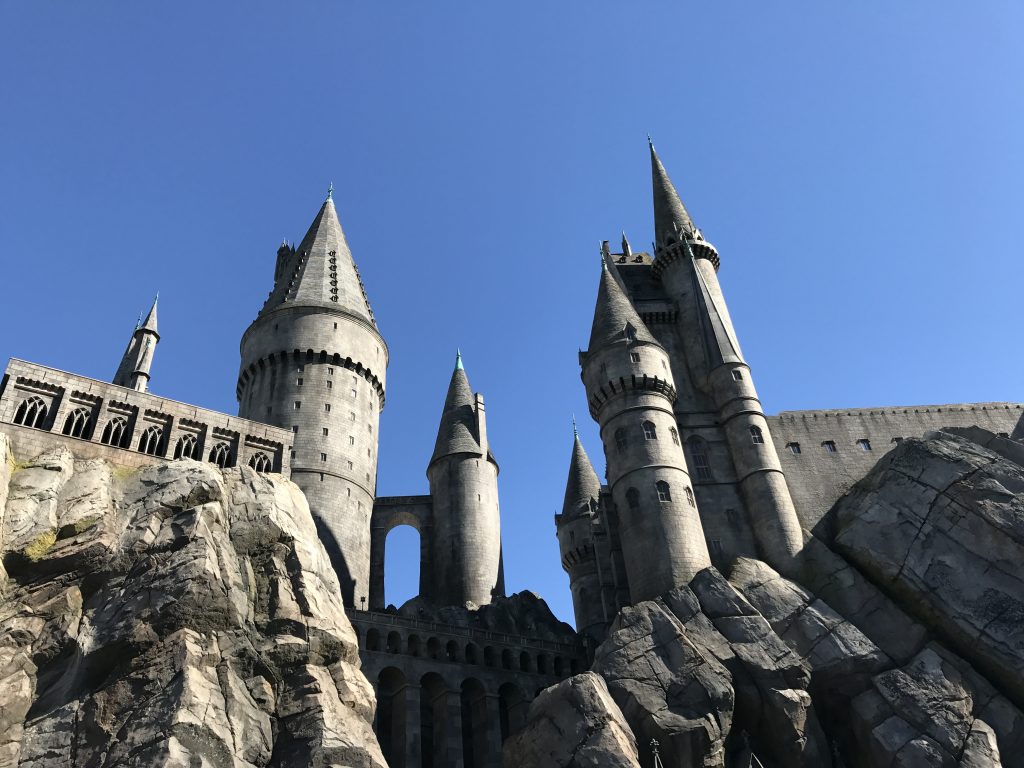 [/column] [/columns_row]
As we (my partner, myself, our two girls and my niece) headed to Universal Studios, parked in the Jurassic lot and picked up our tickets at will call, we were also introduced to one of the best investments on the planet: Front of the Line Passes. Seriously, it may seem like a lot but that upgrade is TOTALLY WORTH IT! For the first time (ever), we were able to ride every single ride, do the Studio Tour (so much fun), and actually have plenty of time to enjoy Krustyland, eat an enormous Lard Lad Donuts' oversized Homer-worthy donut with pink sprinkles, sip on a Duff Beer and head into Moe's Tavern for a little glimpse around.
[columns_row width="half"] [column]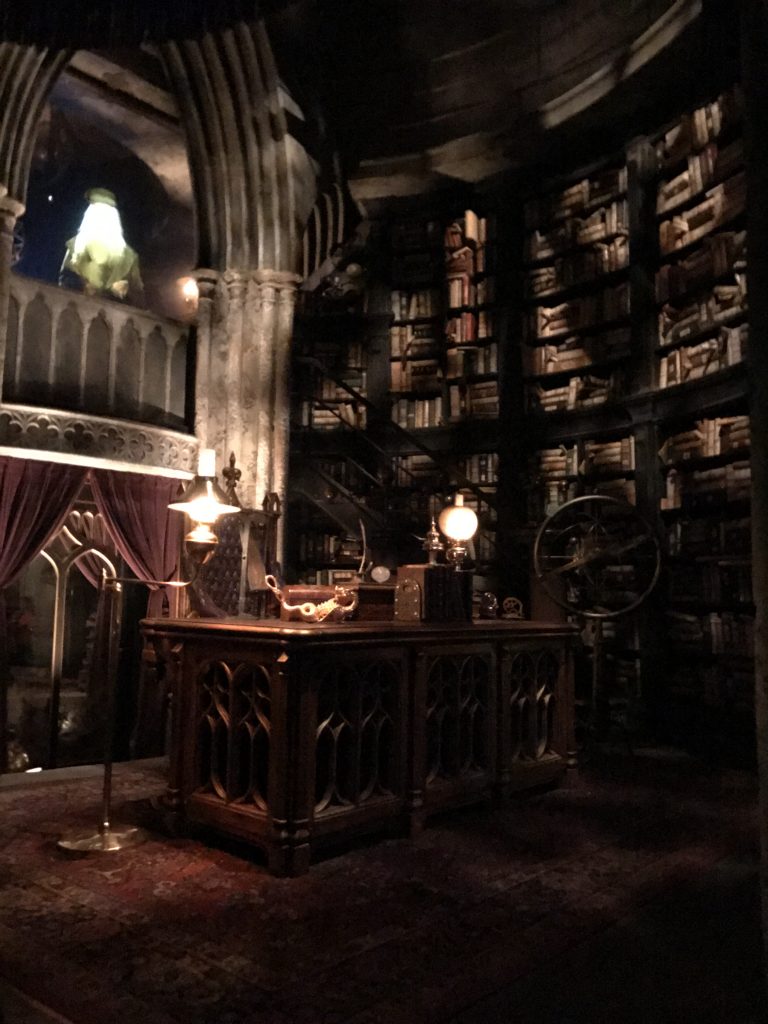 [/column] [column]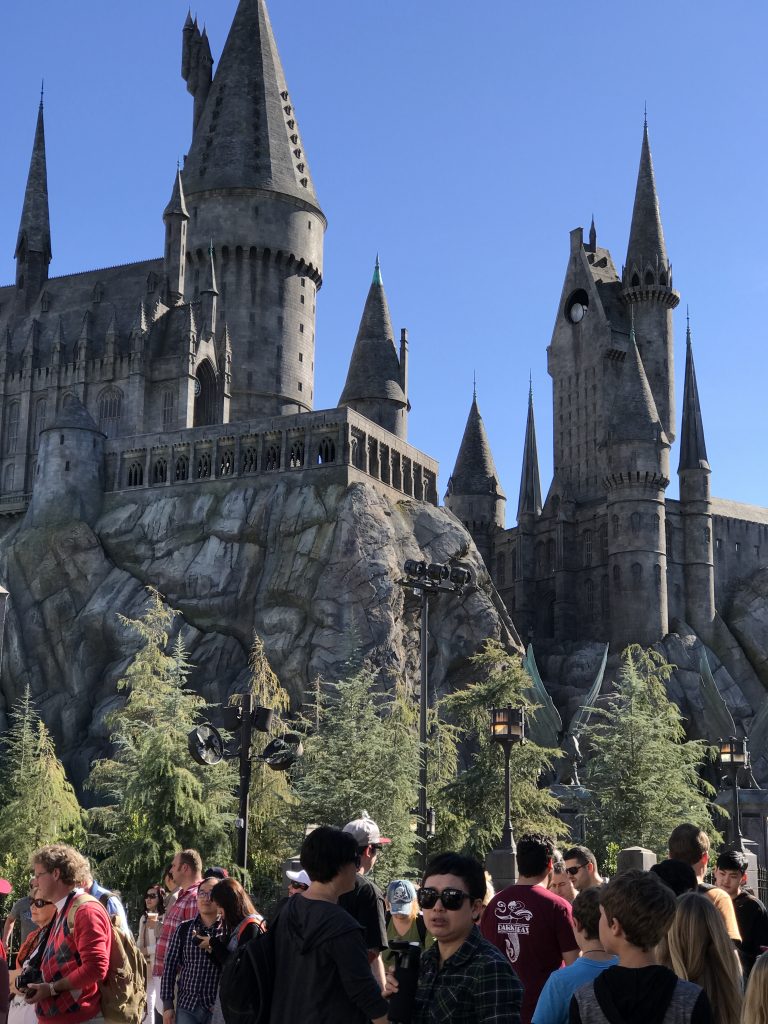 [/column] [/columns_row]
Our adventure begins at the Wizarding World of Harry Potter because as I mentioned, this was something we've been waiting for years to attend! The set design is nothing short of magical and within minutes, it's easy to forget you're not in Hogworts. The shops all have their own personality and you can even buy your very own wand, dare I say, one that has chosen you! There is butter beer (not quite sure what this was) but as you walk in through the grandiose entry, you see the train. YES … THEE TRAIN! Every finite detail has been considered all the way down to the rides themselves. In fact, as you wait in line, you see the live newspaper stories, portraits coming to life, and for a while you feel as if you're in your own respective house of Gryffindor, Hufflepuff, Ravenclaw or Slytherin where Dumbledore, Hagrid or Professor Snape could walk in at any moment. It's spectacular!
[columns_row width="half"] [column]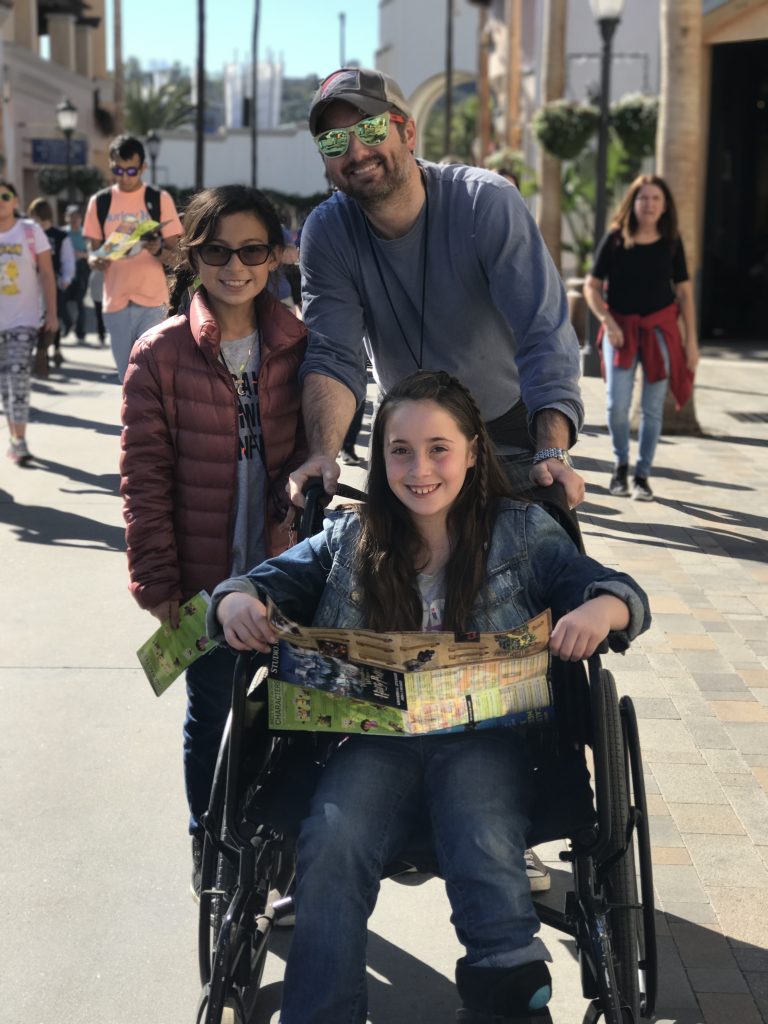 [/column] [column]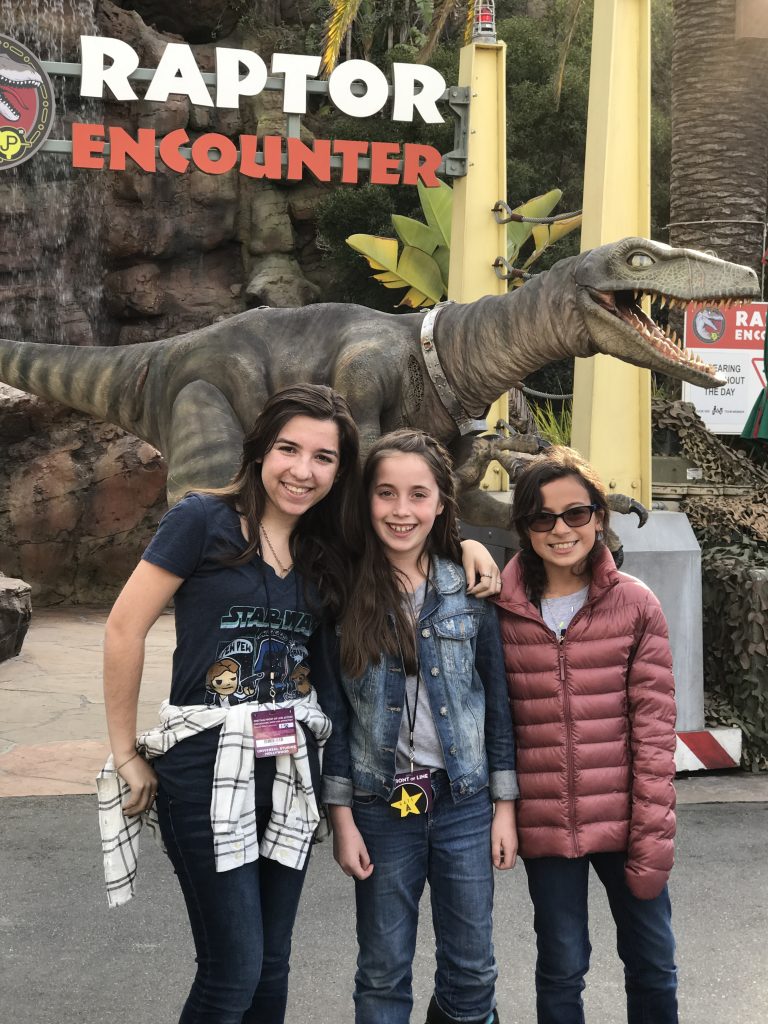 [/column] [/columns_row]
The ride, Harry Potter and the Forbidden Journey™ itself is thrilling! Not only are you transported into a world of witchcraft and wizardry, you even get to play a bit of Quittidge! The visuals are detailed, the action is engaging and the storyline is fun. Harry Potter does have one more ride and this one is the FLIGHT OF THE HIPPOGRIFF™ rollercoaster. While it's short, it's still a fast rollercoaster with all the twists and turns you'd hope for.
Next up is Krustyland. As a fan of the Simpson's (the longest running animated television show in history), Krustyland is more than mere rides. It's an entire gluttonous experience!
[columns_row width="half"] [column]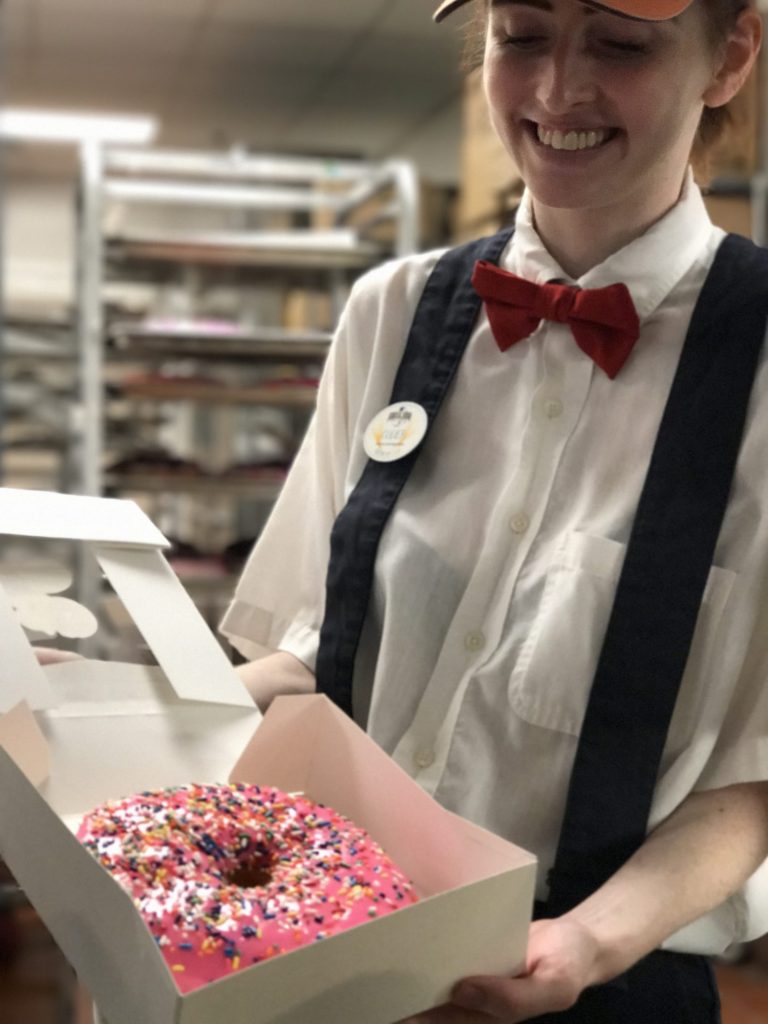 [/column] [column]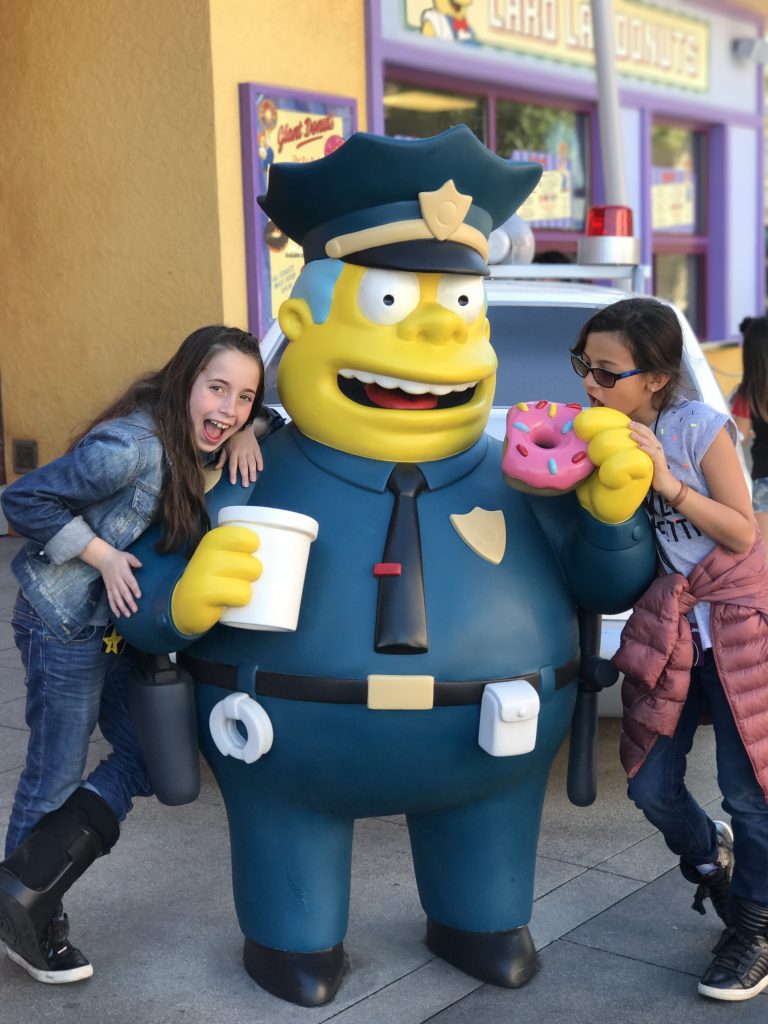 [/column] [/columns_row]
First off, the smells luring you in are of donuts, fried chicken, beer, pretzels and tacos! While we were craving the Bumblee Man's pork tacos, the taco truck was closed so we ventured over to Duff Man Beer Garden for a Duff Beer and a pretzel the size of Frankenstein's head (seriously, look at the photo!). The pretzel was delicious – doughy, not too salty and the jalapeño cheese dip was the icing on top (so to speak). The Duff Beer was an amber ale and surprisingly rich and hoppy! It was refreshing.
[columns_row width="half"] [column]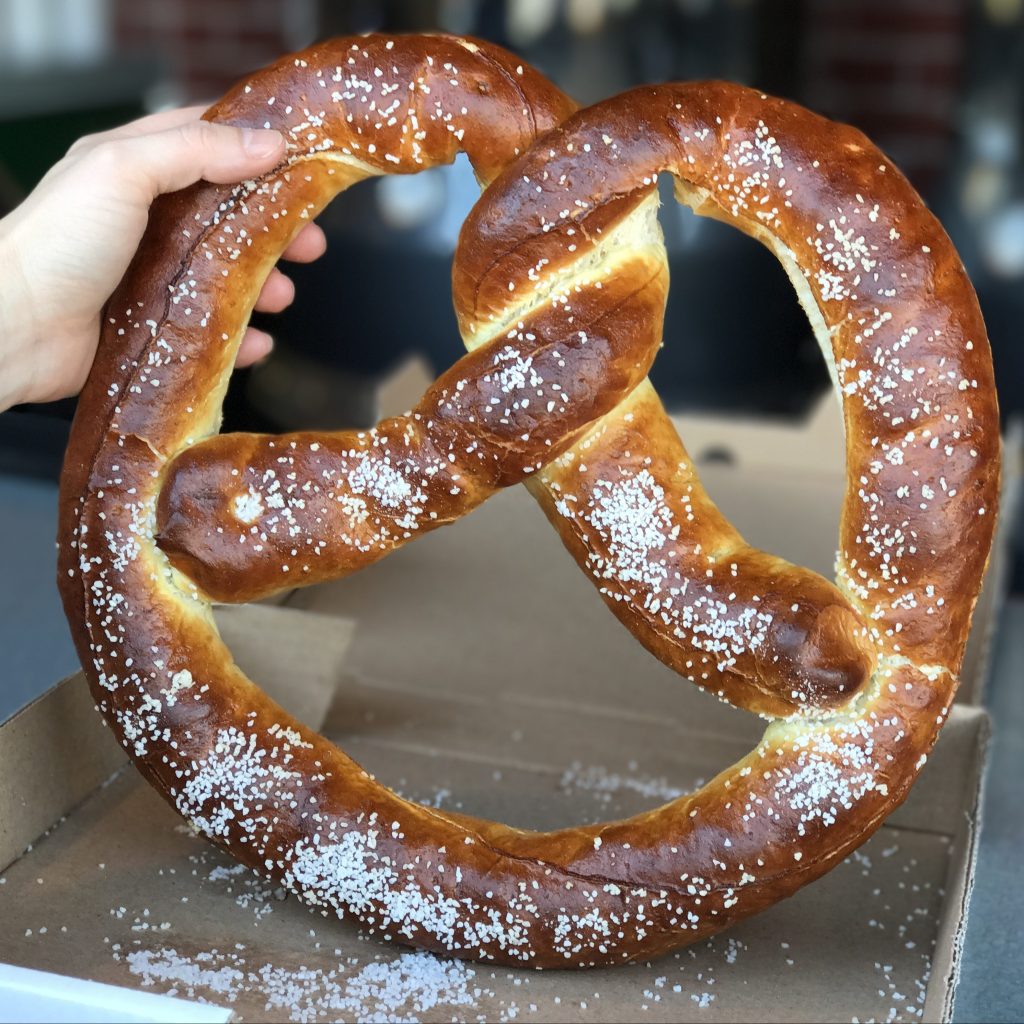 [/column] [column]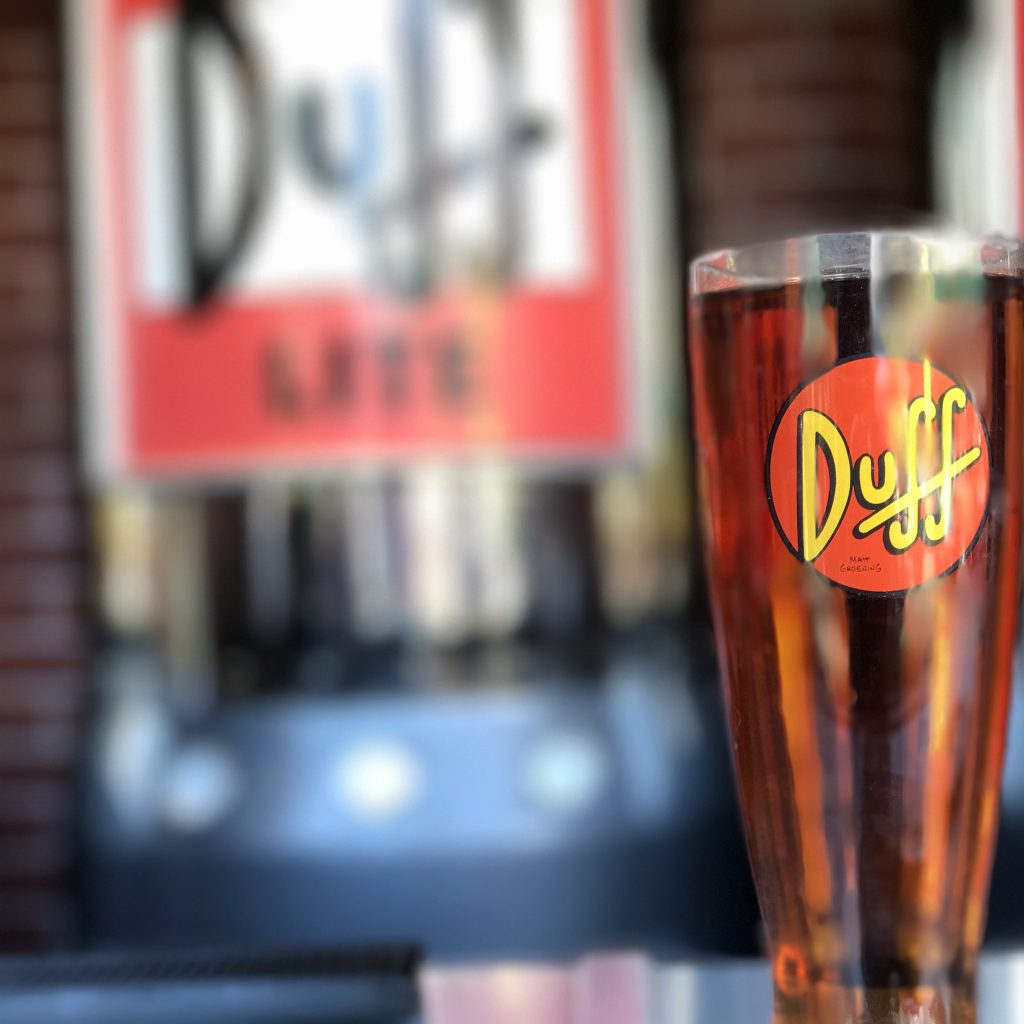 [/column] [/columns_row]
Next up is heading to the Simpson's Ride which is all the fun of every episode you've ever watched! Appearances by Krusty, Sideshow Bob, Homer, Marge, Maggie, Lisa and Bart are there and you even get a little safety intro by none other than Itchy and Scratchy. The ride is a wild adventure on a rickety rollercoaster (simulated, not real) when Maggie accidentally gets dosed with radioactive waste and becomes a giant baby. Through a series of twirls, bumps, drops and even a little water spray, you're treated to a virtual romp through Springfield, the Simpsons way.
The rides at the new and improved Universal Studios are adventuresome and even downright horrifying. Take the new Walking Dead experience for example. As an avid watcher of the TV Series, the idea of experiencing the apocalyptic maze of horror was too intriguing to pass up. That said, this is NOT for the faint of heart or for kids in my opinion. I ventured in on my own so the kids and Matt could people watch for the next five or so minutes that it would take before I ran out happily terrified.
[columns_row width="half"] [column]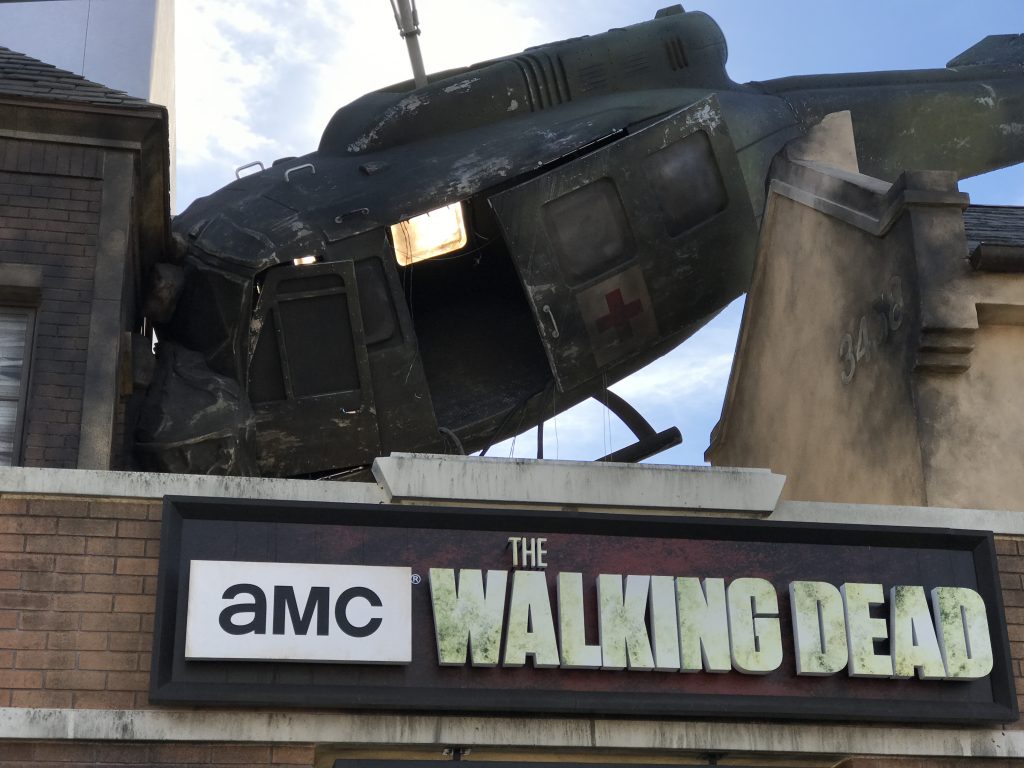 [/column] [column]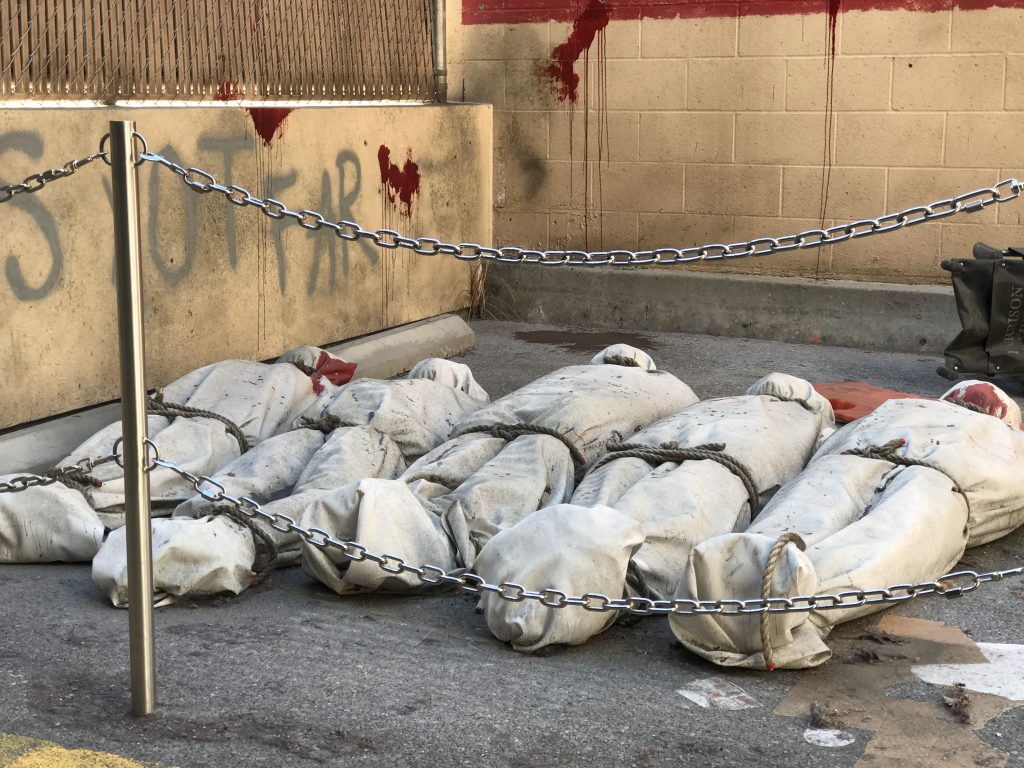 [/column] [/columns_row]
As you walk into the entry of the prison, a row of dead bodies await you and once get inside, you better be prepared to simulate having to react to everything you see unravel on the show. Somehow, in spite of knowing it's not real it's difficult to separate the facts from the fiction. Let's just say I screamed a few times and high tailed out a side door!!
We spent the rest of the day utilzing our Front of the Line pass and rode Revenge of the Mummy (we LOVE this ride!), the Studio Tour, Jurassic Park (buy a plastic parka!), King Kong, Fast and Furious and Transformers before calling it a day.
We really do enjoy coming to Universal Studios Hollywood. So much so, we're planning on buying the California Neighbor Annual Pass! For more info, check out the links above and below and know that when you are ready for a fun day out where you not only get to enjoy a theme park, you also get to pretend you too work on the studio backlots? Plan for an unforgettable day!
MORE THINGS TO DO: Make some time to attend one of the shows and make sure you walk into the stores inside of the Wizarding World of Harry Potter. Head over to City Walk and try the brand new Margaritaville, grab a pizza at Wolfgang Puck's, some fajitas at Camacho's Cantina, a famous Angeleno hot dog at Pink's, or gourmet at Chef Ludo's Ludo's Chicken.
[columns_row width="third"] [column]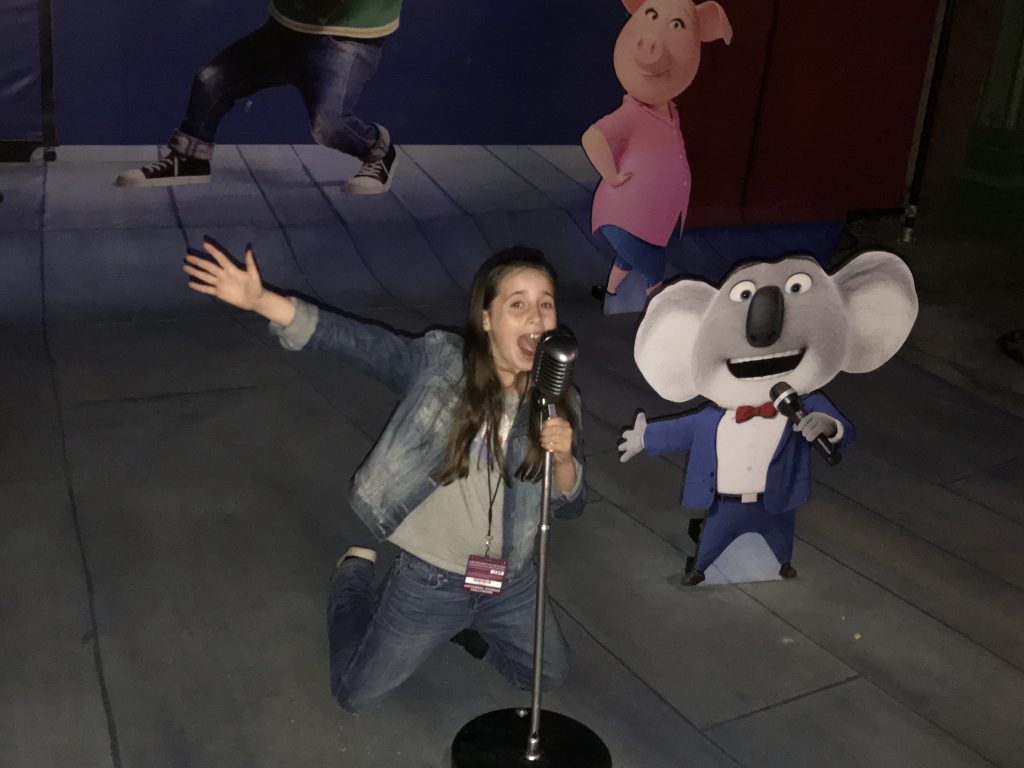 [/column] [column]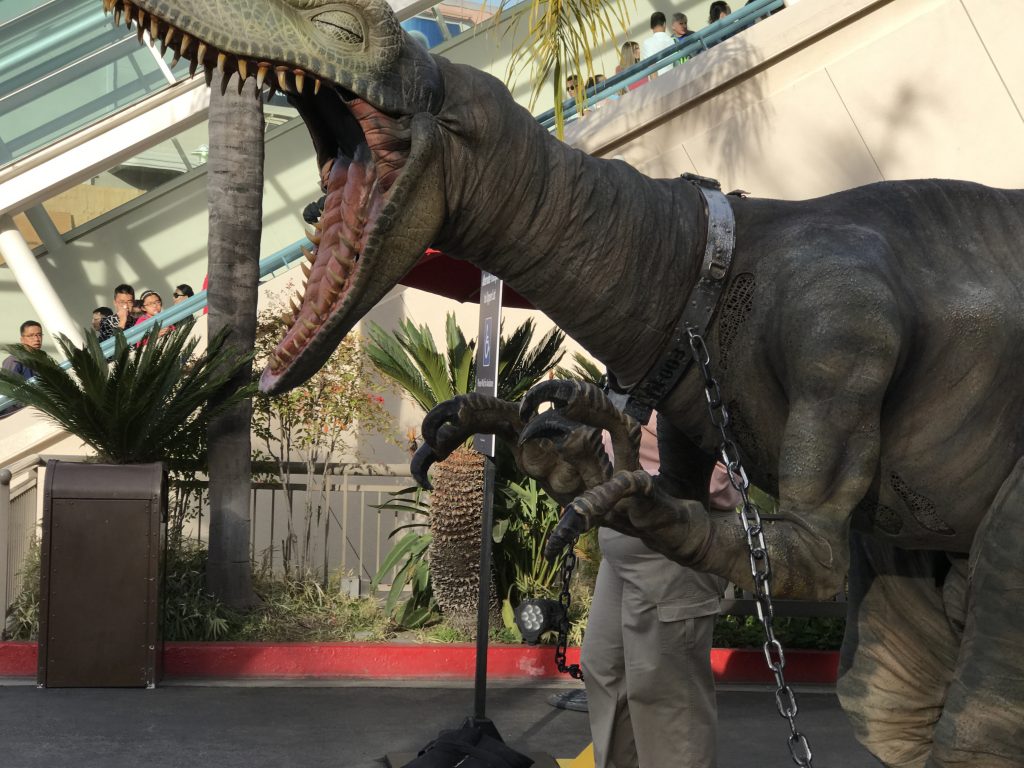 [/column] [column]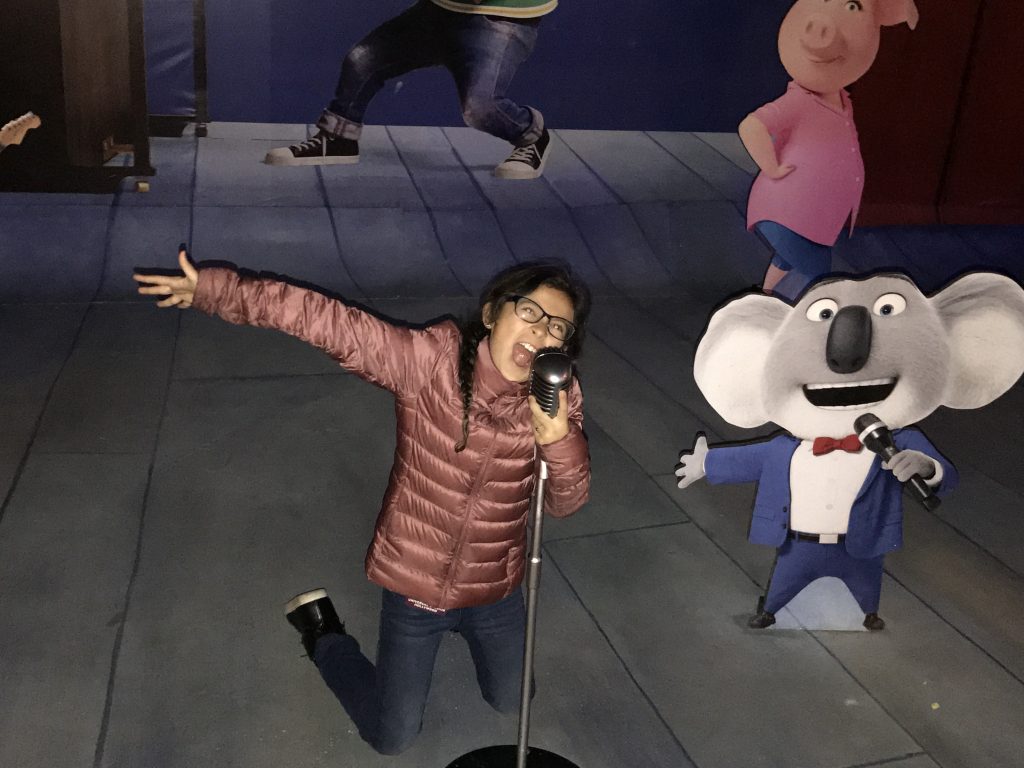 [/column] [/columns_row] [separator type="thick"]
Get ready for the ultimate Hollywood experience!
Find a full day of action-packed entertainment all in one place:  thrilling Theme Park rides and shows, a real working movie studio, and Los Angeles' best shops, restaurants and cinemas at CityWalk. Universal Studios Hollywood is a unique experience that's fun for the whole family.
Go behind the scenes on a real working movie studio
Get into the Movies!
Face heart-pounding rides and shows that put you inside some of the world's biggest movies.
End your day with the energy and excitement of Universal CityWalk, where everything is Always Unexpected. All this and much more. Only at Universal Studios Hollywood, The Entertainment Capital of L.A.