Your Father's Day Los Angeles Dining Guide
9 Restaurant Choices for your Favorite Dad
cover photo by acuna-hansen | the Raymond 1886 Pistacchio and Blueberry Pancakes
[dropcap letter="H"]ey Gents, we hear there's a big day coming and we want to make sure you eat your favorite things (maybe smoke a cigar and have some Scotch too while you're at it!). We've collaborated with our friends at Lawrence Moore & Associates to bring you the perfect list of where to go this Father's Day.
Below is a list of a slew of restaurants to feed your hungry, well-loved man and make sure you have plenty of choices (ya know, just in case!):
[separator type="thin"]
CELESTINO RISTORANTE
[columns_row width="half"] [column]
[/column] [column]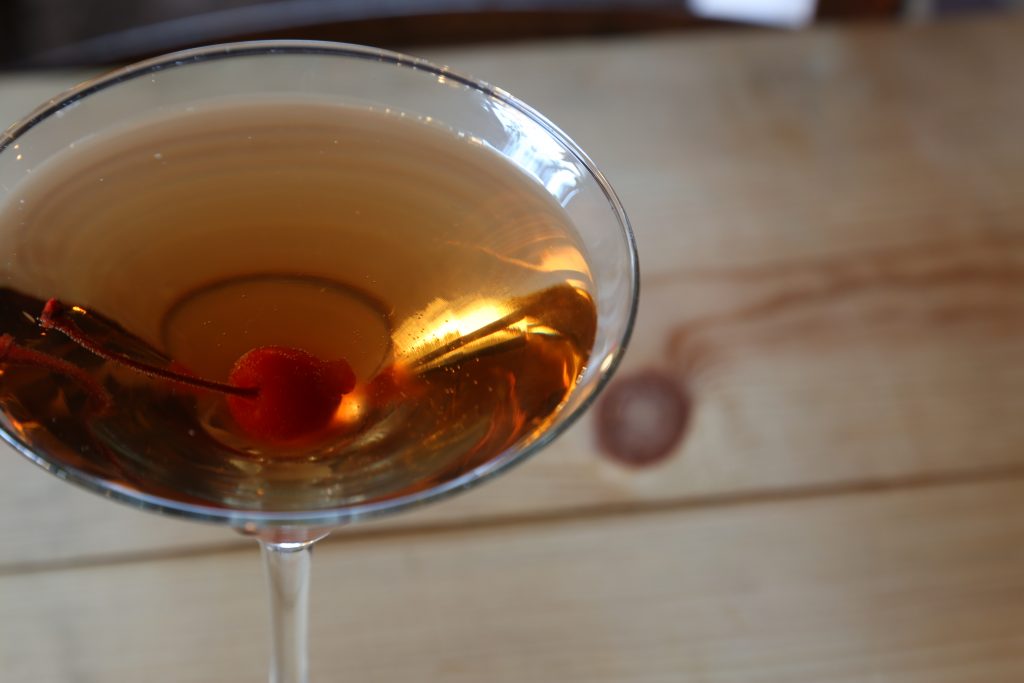 [/column] [/columns_row]
Show your Dad some amore on Father's Day the way the Italians do it: with family and good food. At Pasadena's Celestino Ristorante, Dad can enjoy the fruits of generations of family recipes and local, seasonal ingredients as Executive Chef Calogero Drago prepares traditional Italian cuisine in an elegant, intimate setting. Start with a sumptuous order of Zuppetta di Cozze e Vongole Pepate, mussels and clams in a delicate tomato broth with black pepper before moving on to the pasta course: Pappardelle con Fagiano e Morelle, a gamey, sophisticated fettuccine dish with pheasant and morel mushrooms. Dad can sink his teeth into a Bistecca alla Fiorentina, a Florentine-style T-bone steak, Ossobuco alla Milanese, a veal shank served with saffron risotto, or the decadent Coniglio al Forno con Salsa di Olive Nere, a tender roast rabbit with a black olive sauce. Pair it with a robust red like a 2007 Chianti Classico Riserva Badiolo or a 2006 Brunello di Montalcino Il Poggione or go straight for a Manhattan and raise a toast to il padre.
Celestino Ristorante will be open for Father's Day, Sunday, June 18th, 2017 from 5:30 pm to 10:30 pm; 141 S. Lake Avenue, Pasadena, CA 91101; 626.795.4006; www.CelestinoPasadena.com
PHOTOS by Moretti Photo
[separator type="thin"]
CHURCH & STATE
[columns_row width="half"] [column]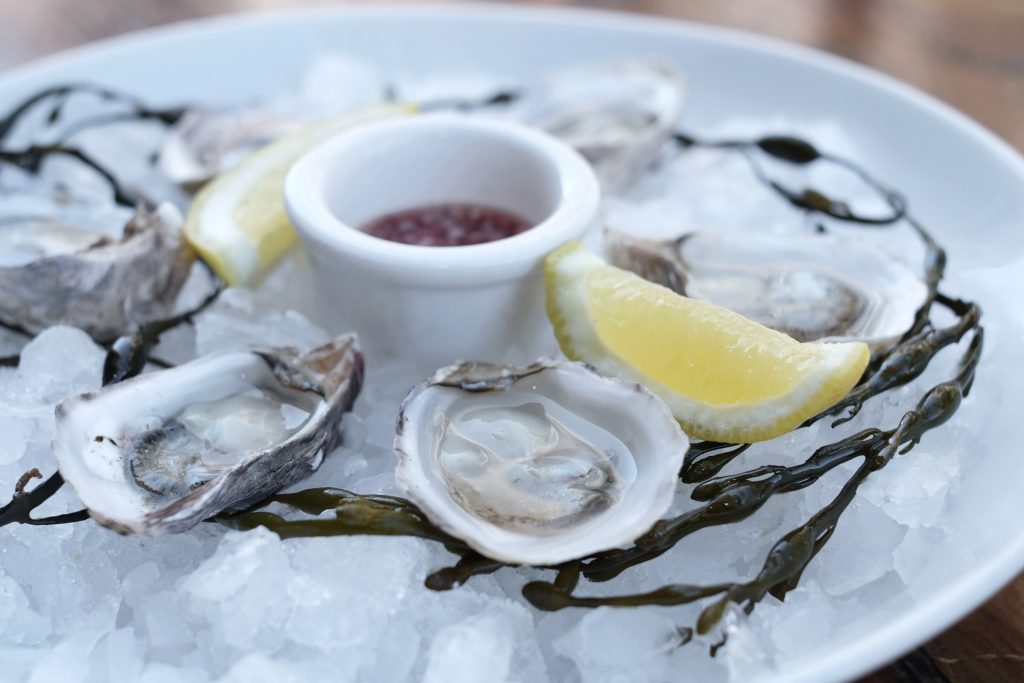 [/column] [column]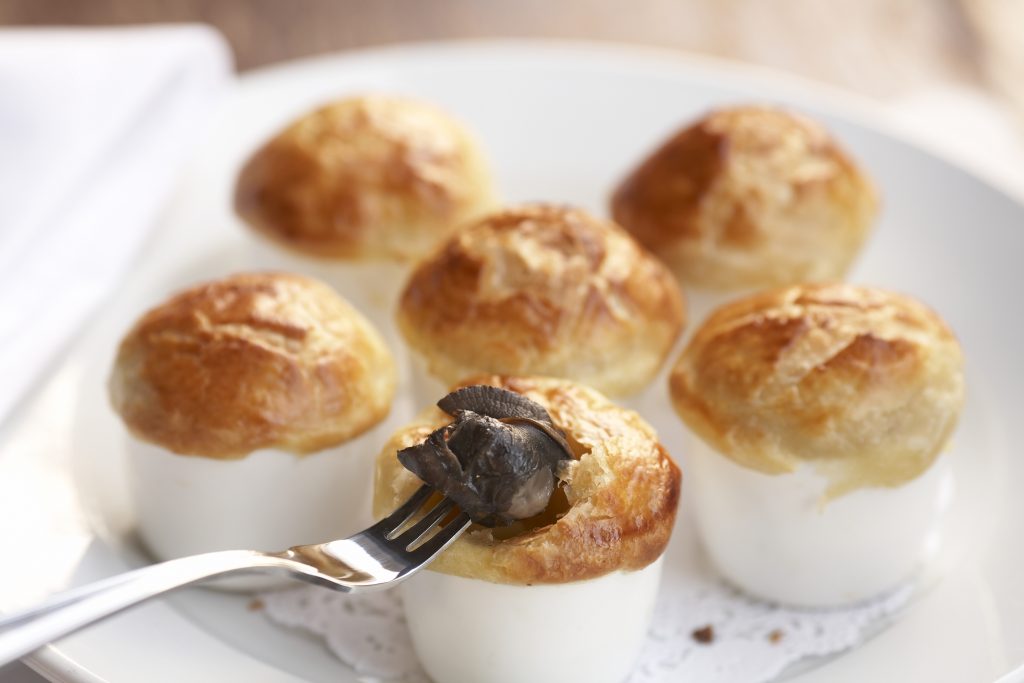 [/column] [/columns_row]
It's Father's Day, so treat Dad to Church & State's Father's Day Prix-Fixe Dinner Menu! Pick up Dad and head to LA's Art District to indulge in Executive Chef Tony Esnault's Four-Course Prix-Fixe Menu that's sure to satisfy. For Dads who prefer to dine À la carte, Church & State also offers a perfectly prepared Steak Tartare with Strauss Family Farm, grass fed beef, crostini, mesclun salad, and French fries; or the Roulade de Porc with pork belly roulade, Parisian gnocchi, English peas, pesto, pickled rhubard and arugula. For Dads that enjoy the Chef Esnault's Prix-Fixe, they can indulge in his Magret de Carnard; Maple Leaf duck breast prepared with kohlrabi, radishes, spinach and lemon confit. The Church & State Four-Course Father's Day Prix-Fixe Menu is $55.00 and an optional wine pairing is offered for $26.00.
Church and State will be open on Father's Day, Sunday, June 18th, 2017, from 5:00 pm to 9:00 pm; 1850 Industrial Street #100; Los Angeles, CA 90021; 213-405-1434: www.churchandstatebistro.com
Photos by Emi Rose Photography
[separator type="thin"]
HACHÉ LA
[columns_row width="half"] [column]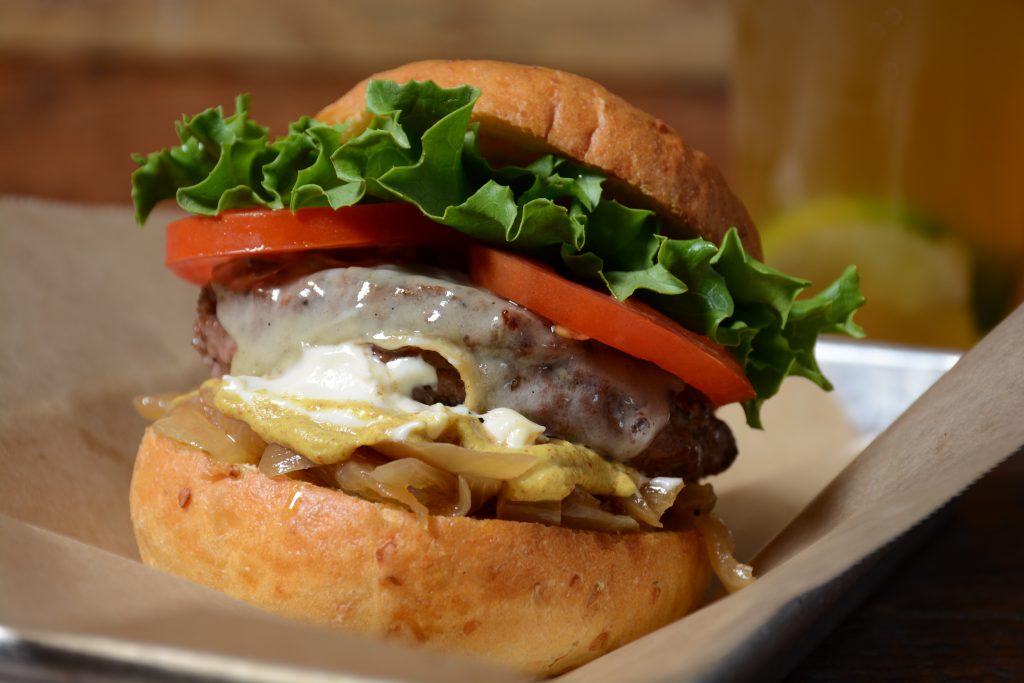 [/column] [column]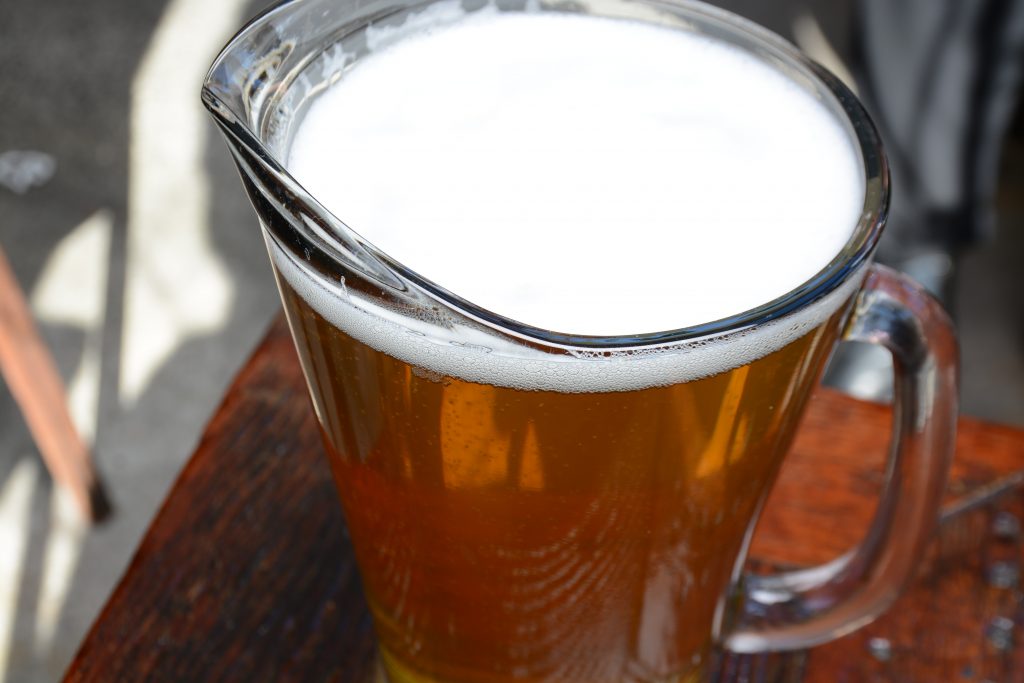 [/column] [/columns_row]
What could be more Dad-appropriate than a delicious burger? Let Dad feel like the Original Grill Master by taking him to HACHÉ LA this Father's Day. Dad can have the best of both worlds with their Burger Brunch, where, you guessed it; an egg and bacon can be added to every burger! Dad can get a kick out of the Habanero Brunch Burger with four chile mix, garlic mayo, queso fresco, bacon and egg, or he can throwback with the Roaring Forties Brunch Burger with Portobello, blue cheese, caramelized onions, mustard, bacon and egg. Take Dad on a Greek vacation you did not have to pay for with the Mediterranean Brunch Burger made with spicy hummus, roasted red peppers, feta, bacon and egg or order up the signature Karma Brunch Burger. The options are limitless, and the new Micheladas are AMAZING! Make sure to leave Dad wanting more with any of HACHÉ LA's Craft Beers and finish off his amazing meal with one of their signature Frozen Custards! And get ready for the Father's Day Combo Special where for just $15.00, you can thank your Dad for a lifetime of burnt burgers with a kick-ass Karma Burger Combo. He will be in heaven when he bites into the juicy 100% ground Angus Sirloin Karma Burger, topped with creamy Karma sauce and American cheese, served with crisp lettuce, tomatoes and onions on a soft, cracked wheat bun. Along with the burger, comes a side of Chef Michael "Mick" Schepers's Triple-Cooked Fries and a tall, cool glass of Mama's Little Yella Pils – it is the perfect way to show some gratitude to Dad.
HACHÉ LA will be open for Father's Day, Sunday, June 18th, 2017 from 11:30 am to 11:00 pm; 3319 Sunset Boulevard, Los Angeles, CA 90026; 323.928.2963; www.HacheLA.com
Photos by acuna-hansen
[separator type="thin"]
HYPERION PUBLIC – SILVER LAKE & STUDIO CITY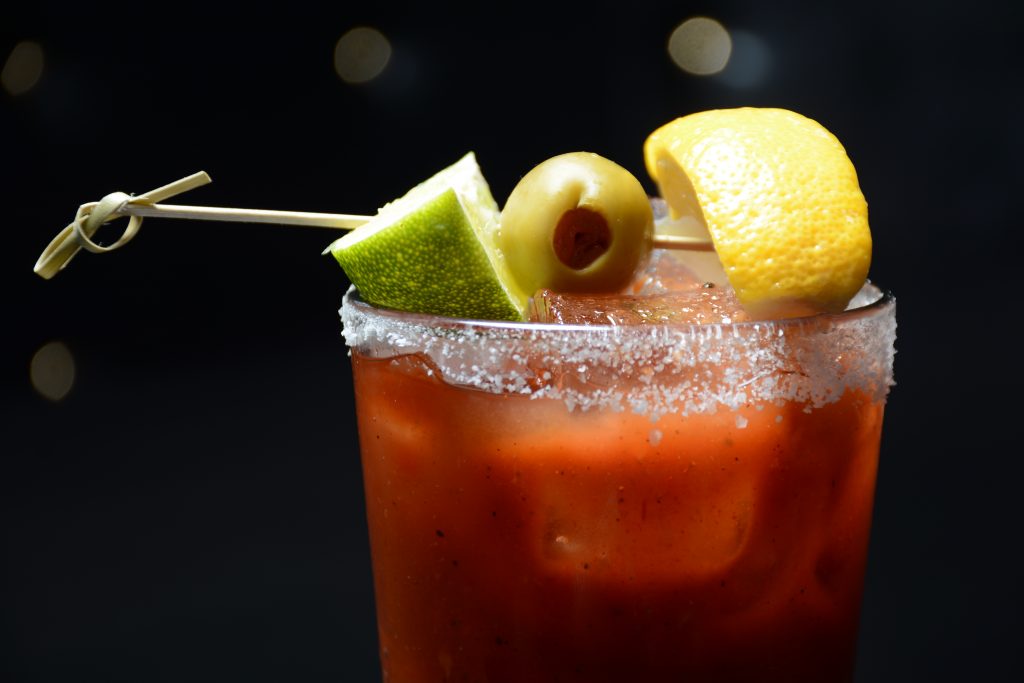 Grab the most important man in your life – your DAD! – and head over to Hyperion Public Silver lake or Studio City and treat him to some scrumptious brunch and lunch specials that are fit for a king.  For Father's Day, what else could be more spot on for brunch than steak and eggs? Hyperion Public is serving their Steak and Eggs with all the fixings and their house special, Rustic Potatoes.  If your Dad is more of a seafood guy, Hyperion Public is offering Crab Cakes Benedict served with an Heirloom Tomato Salad.  For lunch, Hyperion Public is offering two sandwich specials that will make Dad's mouth water: The HP Cheesesteak; frizzled steak, braised mushrooms, caramelized onions, mozzarella cheese sauce, chopped cherry and serrano peppers, on a crunchy toasted roll, and the Backyard BBQ Burger with BBQ covered Angus beef, pepper jack cheese, dill pickles, bacon coleslaw, applewood bacon, crispy onions, and ranch dressing. Accompany these great food specials with one of Hyperion Public's Bloody Mary's or fine selection of Brews on Tap and Dad will be made in the shade (or sun depending on where you sit). Save some room for dessert and indulge Dad in one of Hyperion Public's decadent treats; Salted Caramel Pie, Mexican Chocolate Puddin' Pie, and the Donut Sundae.  Now, whisk Dad home for his much-deserved nap!
Hyperion Public Silver Lake & Studio City will be open on Father's Day, Sunday, June 18th, 2017 from 9:00 am to 10:00 pm and The Community Pubwill be open from 9:00 am to 12:00 Midnight; Hyperion Public Silver Lake: 2538 Hyperion Avenue; Silver Lake, CA, 90027; 323-761-6440; Hyperion Public Studio City: 12969 Ventura Boulevard; Studio City, CA, 91604; 818-464-3750: www.hyperionpublic.com
Photo Courtesy of Hyperion Public
[separator type="thin"]
RED O SANTA MONICA
[columns_row width="half"] [column]
[/column] [column]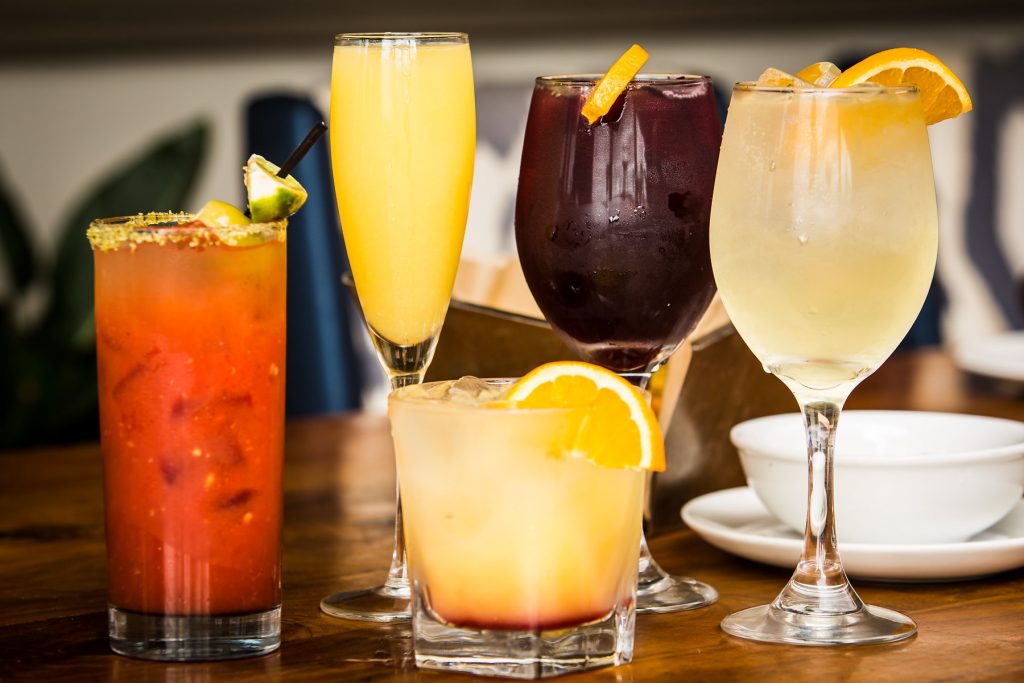 [/column] [/columns_row]
Nothing is better than celebrating Father's Day with Dad over a delectable mouth-watering brunch, and Red O Santa Monica is serving it up right! Dad can enjoy Corporate Executive Chef Marc Johnson's Red O Santa Monica brunch favorites such as their Red Omelettemade with rajas, kale, mushrooms, jack cheese, breakfast potatoes, salsa morita, and a choice of bacon, chorizo or sausage; theHuevos Rancheros with two eggs any style, refried beans, queso fresco, guacamole, crema, rancheros sauce; Steak & Eggs, with two eggs any style, potatoes, Fresno chile, cotija, tortillas, salsa morita and choice of skirt steak or ribeye steak, or the Lobster Benedict with grilled lobster tail, two poached eggs, goat cheese, English muffin, cilantro hollandaise and tomato marmalade.Then complement dining with Dad and all the deliciousness with Red O Santa MonicaEndless Mimosas, Tequila Sunrises, Sangria, or Bloody Mary's while looking out at the gorgeous Pacific Ocean. If Dad prefers Dinner dining, Red O Santa Monica will also be open and serving their traditional Dinner Menu on Father's Day as well.
Red O Santa Monica will be open on Father's Day, June 18th, 2017 for Brunch from 11:00 am to 3:00 pm and for Dinner from 5:00 pm to 10:00 pm; 1541 Ocean Avenue; Suite 120; Santa Monica, CA, 90401; 310-458-1600; www.redorestaurant.com
Photo by Bob Hodson
[separator type="thin"]
SPIREWORKS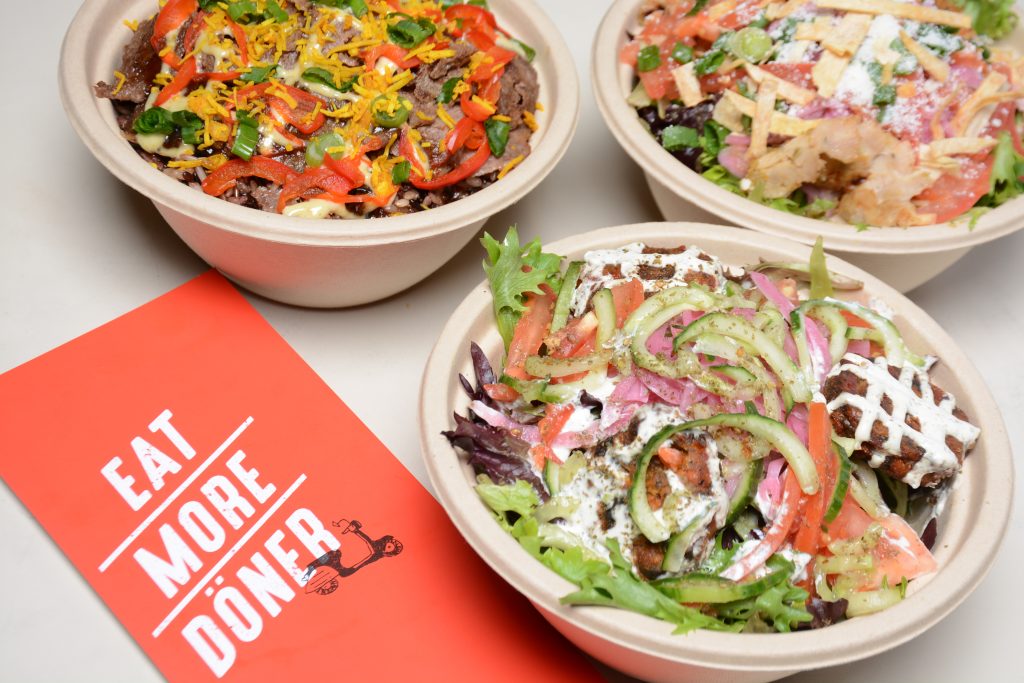 At SpireWorks™ in Westwood Village and Eagle Rock, Dad is invited to come have fun, try new things and choose his own destination by taking SpireWorks'™ favorite recipe for vertically spit roasted meat and pairing it with fun, foodie flavors and ingredients from across the globe. Treat Dad to one of SpireWorks'™ Turkish-inspired, döner Destination Sandwiches, Salads and Rice Bowls available with beef, chicken, and for those Dad's who are vegetarian inclined, our veggie köfte, which are meatless meatballs made of cubed vegetables held together by chickpea flour and Urfa biber. SpireWorks™is pleased to offer Dads (and Grads) 50% off all Beverages all weekend (June 16th through Father's Day June 18th), and yes, this includes all beers and wines at SpireWorks™ Westwood Village!
SpireWorks™ will be open on Father's Day, Sunday, June 18th, 2017 from 11:00 am to 10:00 pm; SpireWorks Westwood Village: 1061 Broxton Avenue, Westwood, CA 90024; 424.220.6299; SpireWorks Eagle Rock: 4945 B Eagle Rock Boulevard, Los Angeles, CA 90041; 323.895.7888; www.SpireWorks.com
Photo Credit  acuna-hansen
[separator type="thin"]
SPRING
Father's Day Brunch has sprung at Spring and accomplished restaurateur Yassmin Sarmadi and celebrated Executive Chef Tony Esnault have prepared a menu full of French delights to tantalize his tastes. Housed in the time-honored Douglas Building in Downtown Los Angeles, there is not a better dining room to celebrate Father's Day than at Spring, an airy atrium with a glass and steel A-frame ceiling, with tables and sage-colored chairs scattered amongst two large pepper trees and a fountain in the center of the dining room. Start your Father's Day Brunch at Spring and satisfy your sweet tooth by beginning with a selection of house made Pastries such as Chef Esnault's Croissants, Pain au Chocolat, Fresh Baguettewith house-made Rhubarb and Cherry Preserves. If Dad is an egg guy he must order the traditional Eggs Benedict or Eggs Florentine, or indulge in the special Omelette Escargot prepared with escargot, tomato, garlic, spinach, herbs, and butter, or the Maine Lobster Benedict served on an English muffin with spinach. Guests more interested in the lunch side of brunch can enjoy the Pork Belly with Niman Ranch pork belly, broccolini, and cherry gastrique; the Rainbow Trout prepared with Swiss chard, tomato, olive, capers, and jus Provencal, or the Smoked Salmon Tartine served open face with smoked salmon, arugula, dill, and Farmer's Market greens. Dads love desserts so order your special guy the Chocolat Monegasquewith bittersweet chocolate ganache, citrus vinaigrette chocolate crumble, lemon honey sorbet, and praline. Delicious and seasonal French cuisine served in a luxurious and relaxing setting, Father's Day Brunch at Spring is sure to be Dad's brunch date to remember.
Spring will be open Father's Day, Sunday, June 18ty, 2017 from 11:00 am to 2:00 pm; 257 S. Spring Street; Los Angeles, CA 90012; 213-372-5189; www.springlosangeles.com
Photo by Emi Rose Photography
[separator type="thin"]
THE RAYMOND 1886
[columns_row width="half"] [column]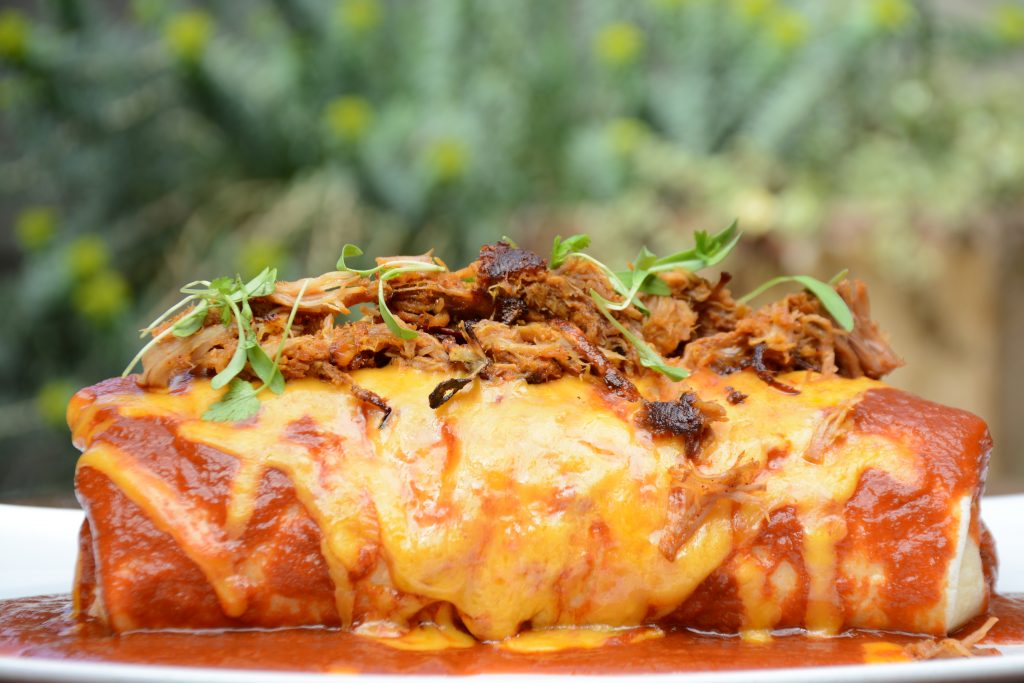 [/column] [column]
[/column] [/columns_row]
The Raymond 1886 will be celebrating Dads with a special Father's Day Brunch! Dine with Dad on The Raymond's intimate outdoor patio, where Dad can have creative reign over his own omelette with Executive Chef Tim Guiltinan's Create Your Own Masterpiece while he selects from special fillings like corned beef hash, shrimp and bacon, or Dad can lay siege to a Breakfast Burrito, filled with perfectly prepared pork belly, eggs, bell pepper, onion and cheddar cheese and smothered in house enchilada sauce. The Griddle Cakes with pecans, bananas, honey butter and maple syrup will give Dad a sweet start to his Sunday, while the savory Cheddar & Herb Cakes, layered with ham, cheddar, white mushrooms and a poached egg will add a touch of luxury to the most important meal of his day. Of course, no brunch is complete without some booze, and 1886 Bar's master mixologists take mid-morning cocktails to new levels. You cannot go wrong with a seasonally-infused Bloody Mary or Michelada, but their classic Ramos Fizz, made with gin, fresh citrus, cream, egg white and orange flower water will take Dad straight back to the good old days!
The Raymond 1886 will be open for Father's Day on Sunday, June 18th, 2017 from 9:00 am to 2:30 pm for brunch and 5:30 pm to 10:00 pm for dinner; 1250 South Fair Oaks Avenue, Pasadena, CA 91105; 626.441.3136; www.TheRaymond.com
Photo by  acuna-hansen
[separator type="thin"]
VENICE WHALER
[columns_row width="half"] [column]
[/column] [column]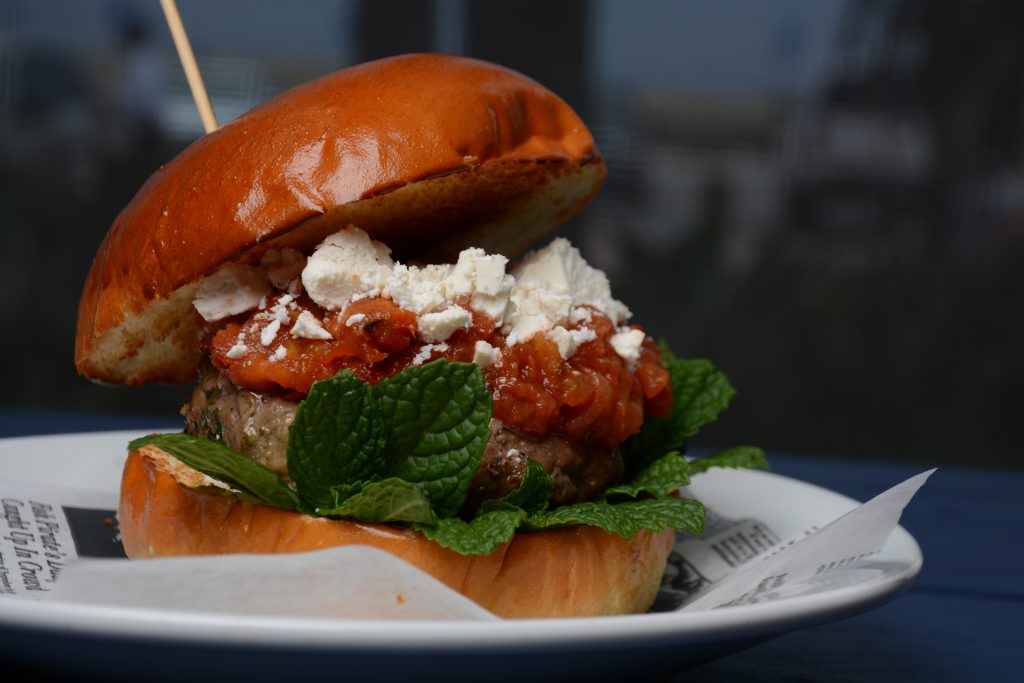 [/column] [/columns_row]
Bring Dad and come celebrate Father's Day and much more where Washington Boulevard meets the beach, and fun, ocean breezes await you at the Venice Whaler! When at the Venice Whaler, Dad can indulge in Executive Chef Nick Liberato'sMuscle Beach Scramble prepared with egg whites, turkey sausage, spinach, and avocado. If Dad is more in the mood to loosen his belt buckle, he can order up the Braised Beef Hash with fried egg, shredded potato, corn, and avocado crema, or Chef Liberato's special Grilled Skirt Steak with eggs and roasted jalapeño chimichurri. There is also no better time than Father's Day to treat Dad to the ultimate brunch favorite, Chicken and Waffles, a perfectly cooked chicken breast paired with Belgium waffles and whipped maple butter. If Dad is more in the mood for Lunch then the Venice Whaler's NEW Lamb Burger featuring an 8oz. lamb patty with Harissa tomato jam, mint, and ricotta salata is perfect for him. Lastly, Father's Day would not be complete without a Drink Special, so the Venice Whaler is celebrating with Half-Off Pints for Pops "All Day Long!"
The Venice Whaler will be open on Father's Day, June 18th, 2017 from 9:00 am to 2:00 am; 10 West Washington Boulevard; Venice, CA 90292; 310.821.873; www.venicewhaler.com
Photo by  acuna-hansen
[separator type="thick"]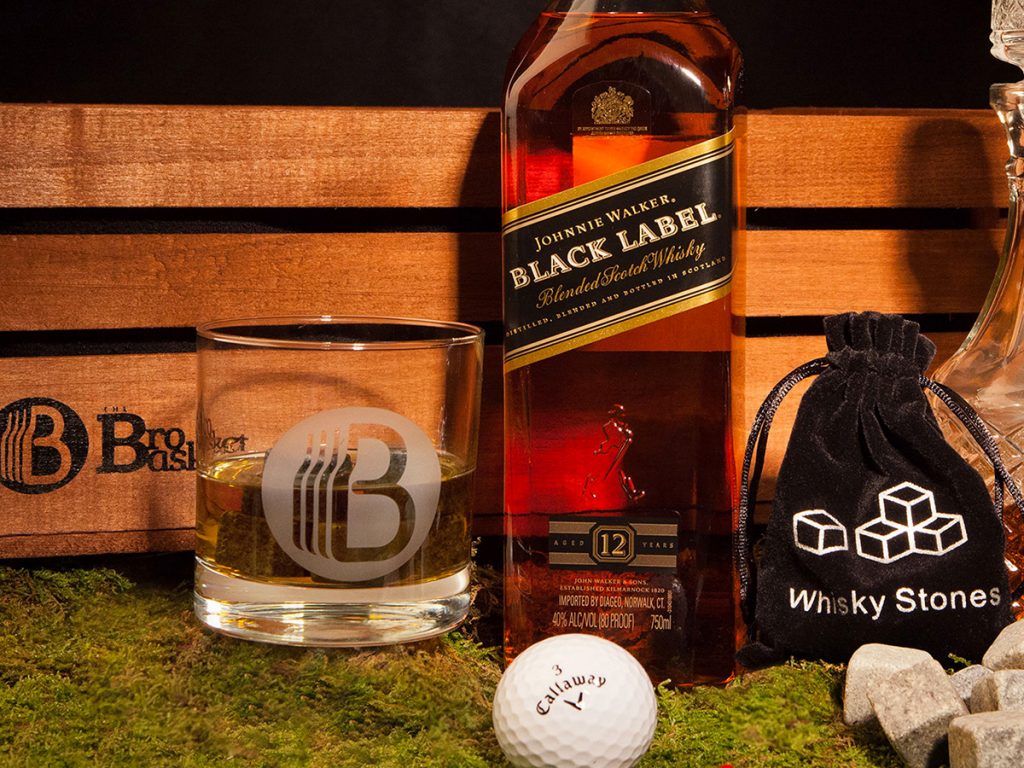 SaveSave