A Weekend in the South of Spain
Architecture, Libations, and Local Cuisine
written by Ruth Cuevas
[dropcap letter="A"]
ndalucia. Spain
calls to your inner child, telling you it's ok to have churros and hot chocolate for breakfast and take a break in the middle of the day for a little siesta. You may have heard of cities that never sleep but the entire country of Spain takes it up a notch by guaranteeing a festival, party, celebration, or holiday of some sort or another almost every weekend during the entire summer. Not all festivals are located close to each other but if you're willing to travel, you can find something. [separator type="thin"]
Day 1 | Cádiz
Spain is a place where beauty exists in everything, design and architecture tells the tales of their past, and the people and food become yet another modality of creative expression. Arriving on a Thursday morning in an old Spanish city called Cádiz located in Andalucia, we found ourselves enveloped in so much history. Cádiz is known as the oldest city in Western Europe, founded by the Phoenicians in 1104 BC. Located on the southwestern coast of Spain, it boasts a long history abundant in landmarks that designate different periods of time, all rich in story and heritage. Located in the city is an archeological museum, Museo de Cádiz*, where you can see ancient relics like pottery, items found within the city walls, and various phases of the church of Santa Maria* in multiple phases of construction throughout the 1800's. You can even walk up to the bell tower using a ramp that spirals up 72 floors and promises a gorgeous view of the city and coastline below. The city is abundant in castles that you can get to by car, bus, train or ferry are located on a peninsula  (all admission to castles is free but there are donation boxes if you're so inclined).
NOTE*: The church costs 5 euros per person but includes admission to the main cathedral, the crypt, and the bell tower. The archeological museum is free.
[columns_row width="half"] [column]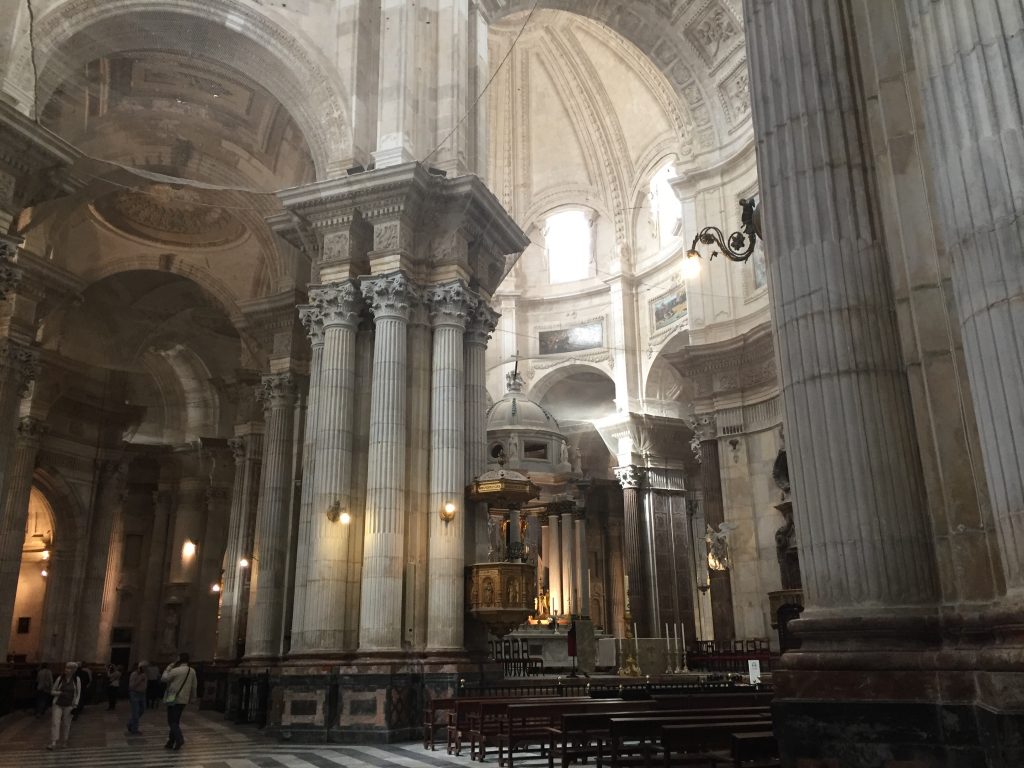 [/column] [column]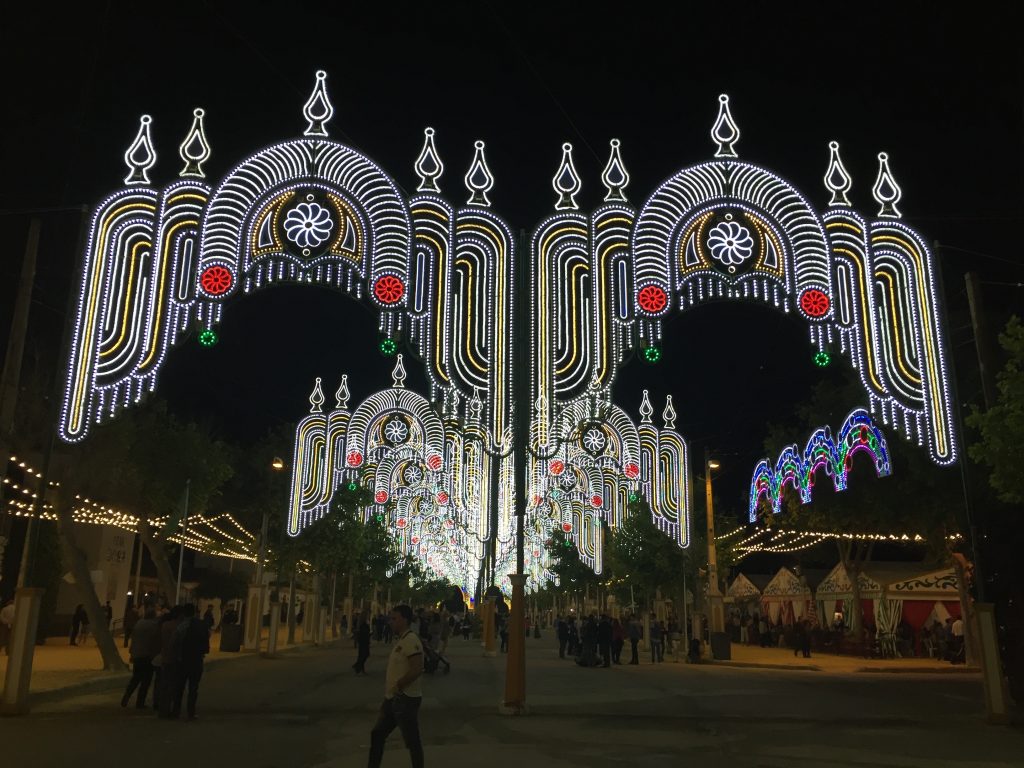 [/column] [/columns_row] Making our way through the city's narrow winding streets is an adventurous way to admire the architecture as well as tropical foliage that lines much of this area. We discovered town squares that are lined with cafes and shops and admired the stretch of
beach and sand
, picturesque and located between two ancient castles. Of course as the day's adventure continues, it's time to eat!
Stopping for tapas at El Balandro, a modern restaurant with views of the beach and a menu ranging from gourmet tapas to freshly caught lobster and of course, the Spanish staple: arroz! We enjoyed the summertime drink of choice, un tinto de verano (a red wine spritzer with a slice of lemon). On the menu were your choice of new takes on old favorites like grilled tuna with caramelized onions or deep fried salmon and avocado rolls with wasabi and seaweed. It's a blend of local cuisine and global influence.
[columns_row width="half"] [column]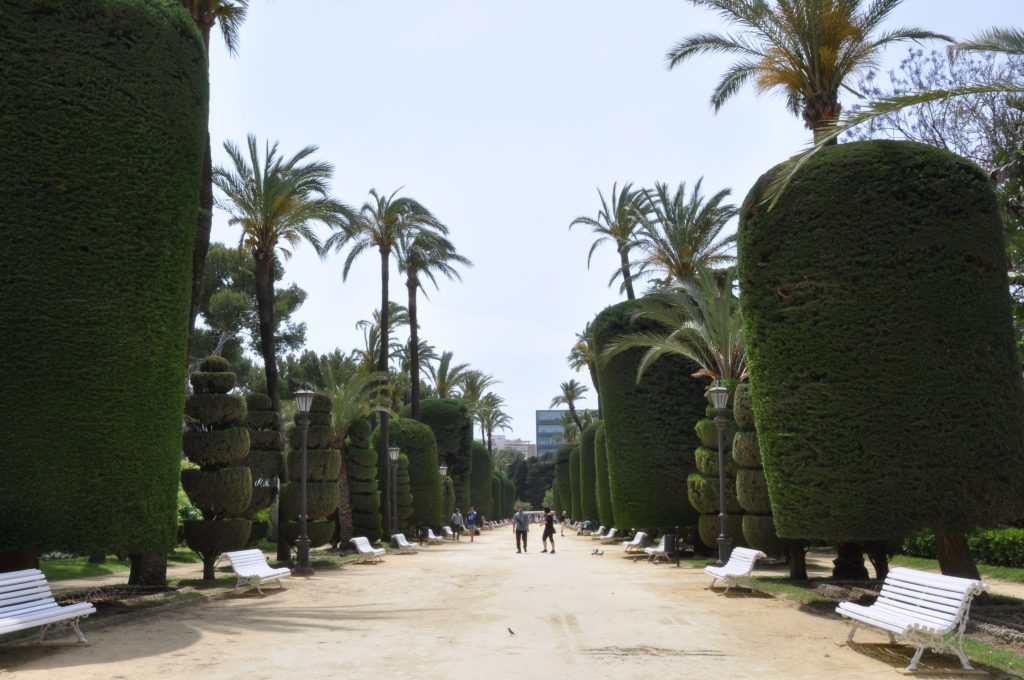 [/column] [column]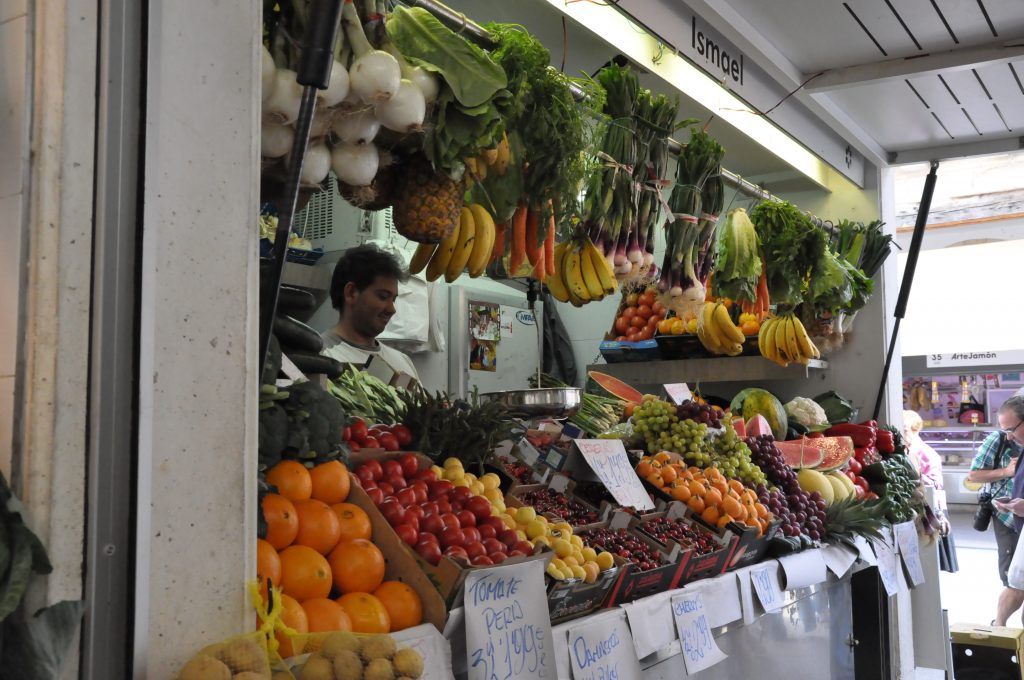 [/column] [/columns_row] [separator type="thin"]
Day 2 | Conil
As we moved on through Andalusia, we came upon the village of Conil. Conil is a beach town that is bathed in rows of white buildings, white sand and a sense of sheer tranquility. While it may be a village dating back to the 1200's, now you can see modern hotels and even golf courses built on the outskirts. With no real coast highway to drive along, there are small streets that navigate through lush pastures and farmland, each with a story.
[columns_row width="half"] [column]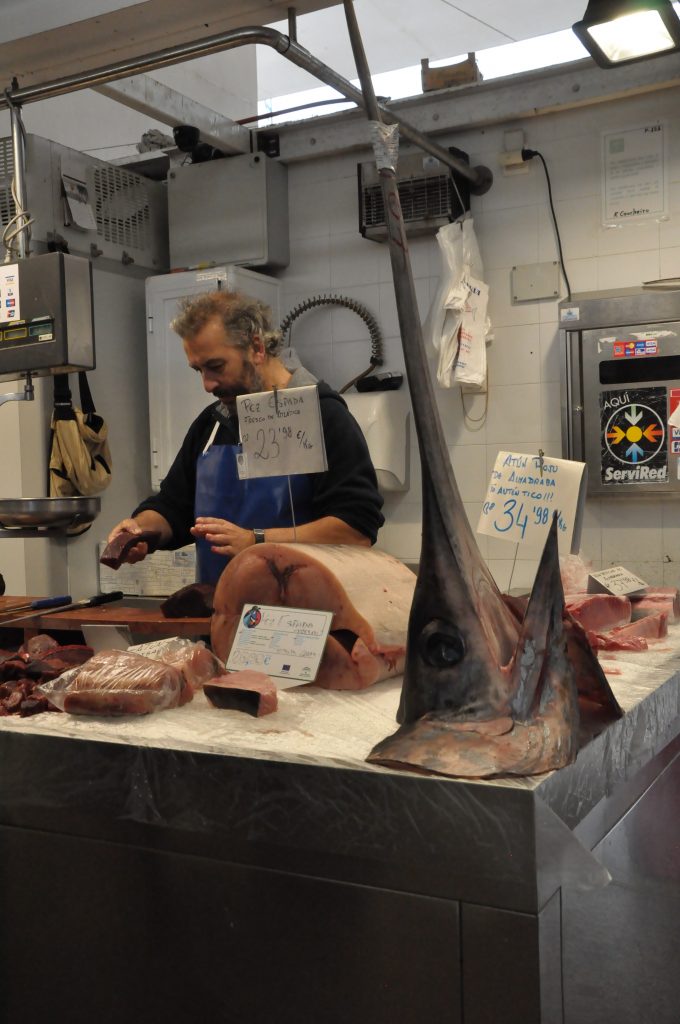 [/column] [column]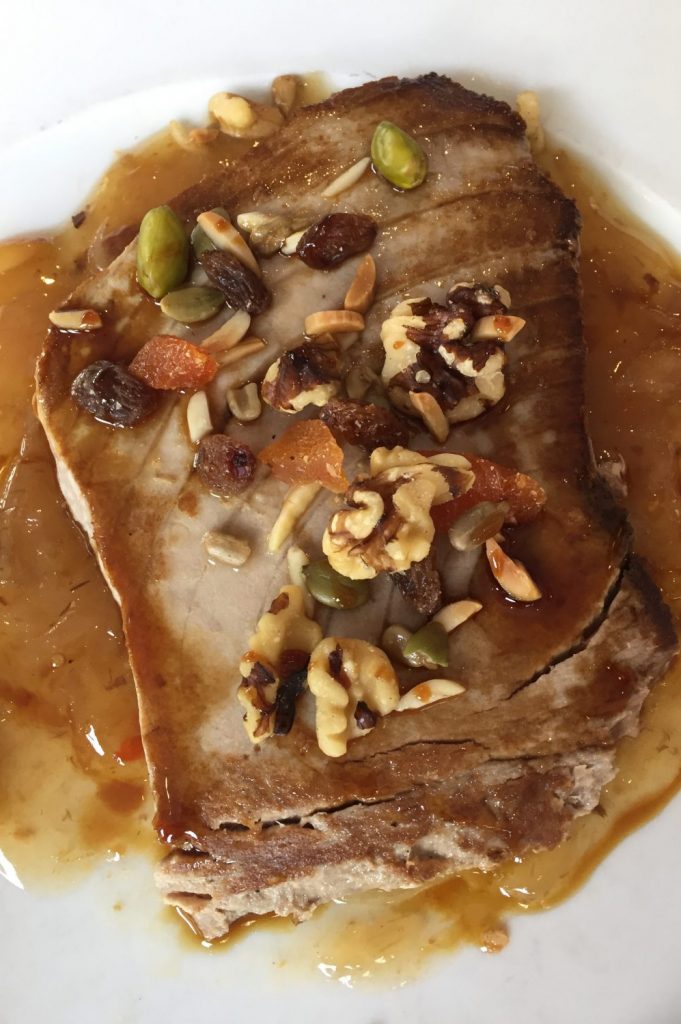 [/column] [/columns_row]
Along the coastline, locals and travelers alike play in the sand with balls, their dogs, and even ride horses on the shore. In addition to seascapes, Conil is known for its atun rojo (red tuna) and if you happen to be there in the month of May, you can experience Barbate  where they celebrate the ancient tradition of catching these massive fish as they swim from the colder Atlantic waters to the warm Mediterranean Sea to spawn. In peak tuna season, the local restaurants and eateries showcase hundreds of different types of tapas made with the red tuna. We were lucky enough to devour some of these summer tapas though our favorite was the tuna tartar with the grilled swordfish being a close second.
[columns_row width="half"] [column]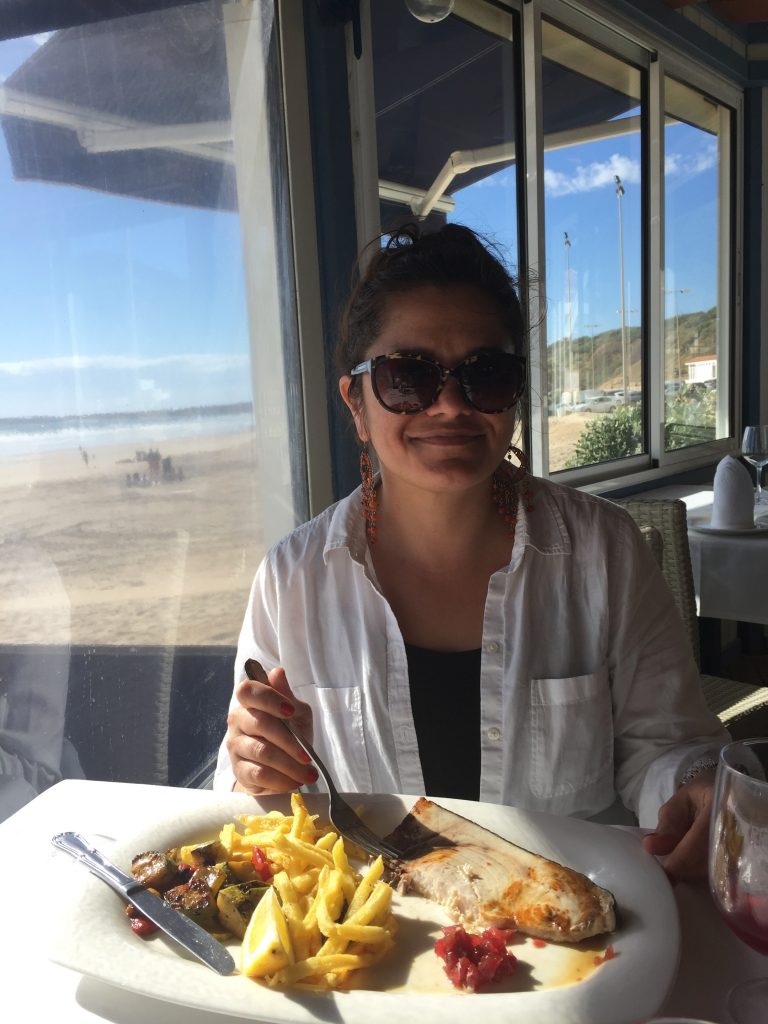 [/column] [column]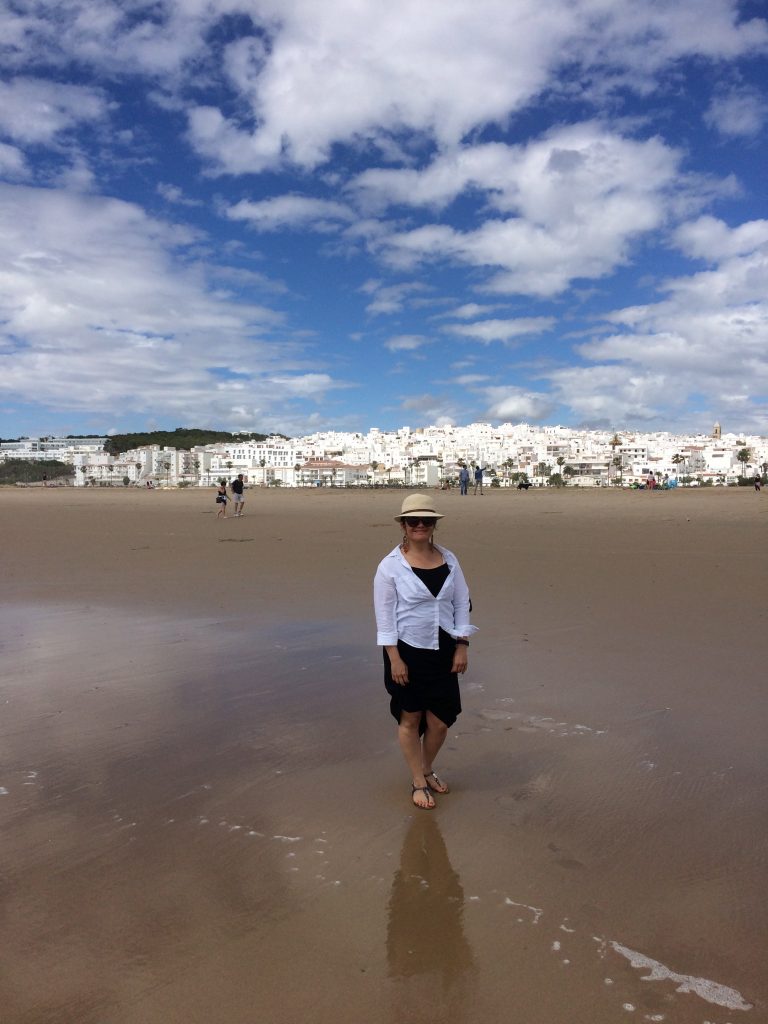 [/column] [/columns_row]
After feeding our tapas hunger, we went down the street to a local hotel bar, La Ola, for strawberry mojitos. La Ola is a beachfront restaurant and bar whose cuisine is certainly something to partake in but for us, it was the mojitos that called our name.
TIP: If you want to avoid the crowds, go in the off season. The water may be cold and you might be surrounded with northern European tourists who have the same bright idea but it's a place to enjoy regardless.
[separator type="thin"]
Day 3 | Jerez
Saturday morning, we decided to partake in a tradition of a different kind. The adventurous blood that has long flowed through Spanish veins has transpired into our love of motorcycles. In the city of Jerez, it may be known for it's selection of sherry and brandy production but you'll also find a state of the art track where every few months, motorcycle racing enthusiasts gather to watch the celebrities of Moto GP strut their stuff on the racetrack. Fans of all ages gather and cheer as the teams clad in brightly colored leathers with matching bikes whiz by at speeds that are sometimes terrifying to watch. We showed up without tickets but were lucky enough to buy some at the door. Jerez dates back to the 11th century and in addition to the thrilling world of moto, we also discovered that its famous for its Flamenco! As fall and winter loom in the near distance, you will want to return in spring for the Flamenco Festival (24 Feb-11 Mar). The dance is emblematic of Spain and there isn't a much better place to enjoy it than here.
[columns_row width="half"] [column]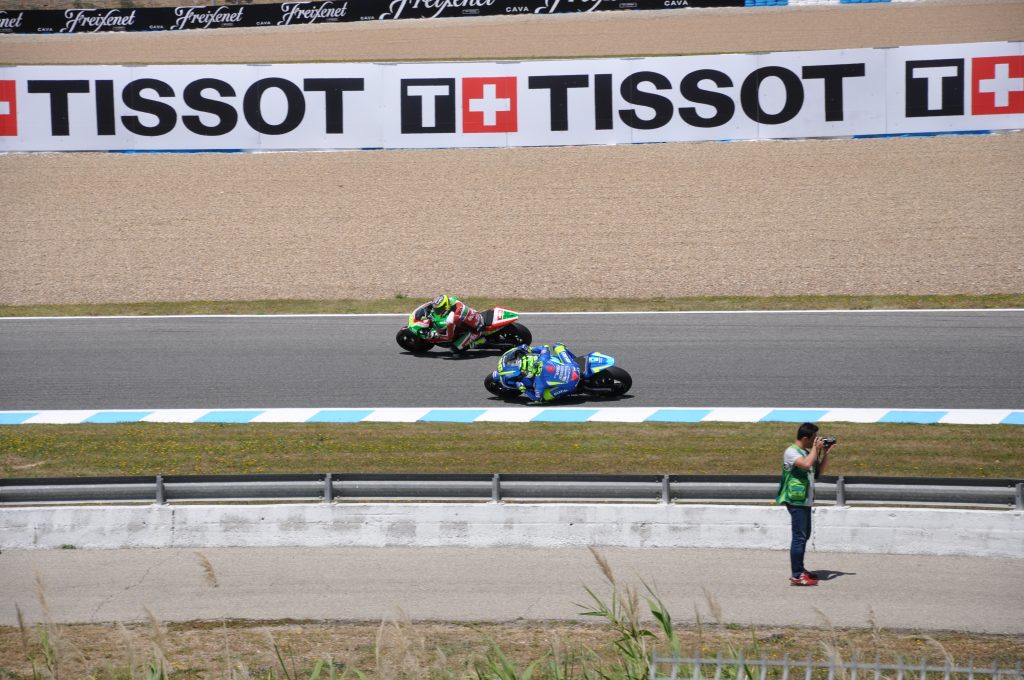 [/column] [column]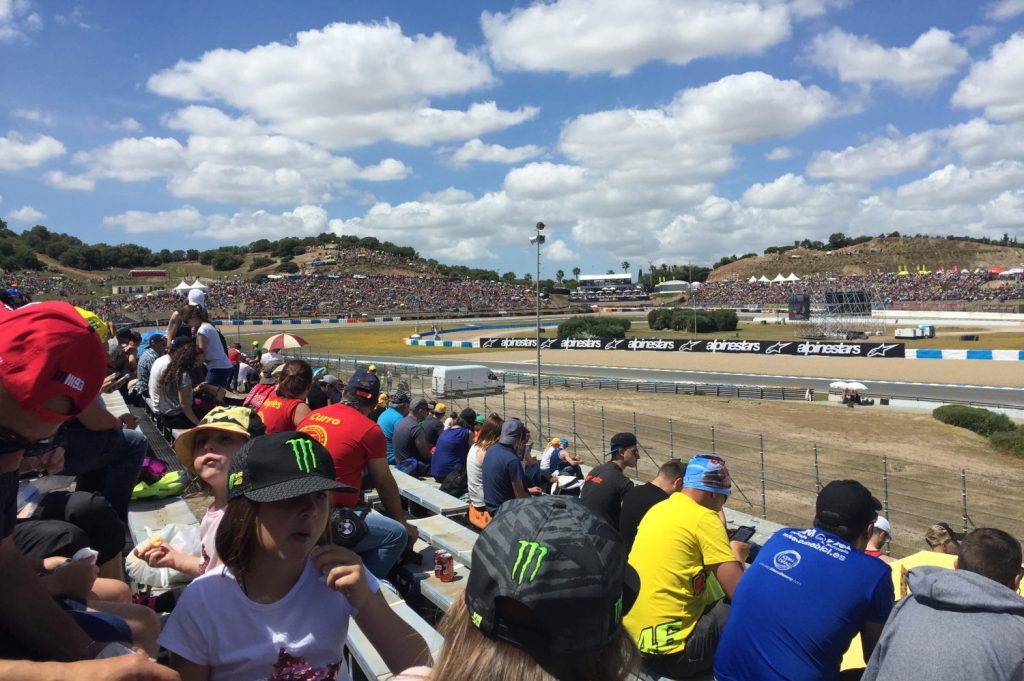 [/column] [/columns_row]
We left the track with the adrenaline still pumping through our bodies and the incessant buzzing from the engines still ringing in our ears. Despite having previously lived in Spain, I'd forgotten that restaurant hours weren't as flexible as most. Unable to find something else to eat, we opted for some local ice cream and headed towards San Lucar before night swept in.
San Lucar is a coastal village known for its summer equestrian races. It also happens to be where much of the citrus and berries and other produce is produced (exporting to other parts of Europe). That said, if you do come here, definitely order a fresh squeezed glass of OJ or your produce preference of choice. It's delicious!
TIP: If you don't mind walking or getting dusty, when you come to partake in Moto GP, don't worry about getting best seats. Once inside, the hillside above the bleachers offers an excellent view for a fraction of the cost.
[separator type="thin"]
Day 4 | Departure
On Sunday morning, we drove to the airport to catch our return flight. We were sad to leave but glad that we were able to fit so many diverse activities into a short period of time. The South is remarkably different from the more populated cities like Madrid and Barcelona, yet they all have that distinct Spanish flare that makes the country so European yet so different from the rest of Europe. The roots of influence that crossed the ocean into America are everywhere. You can also see the influence of riches that were brought back from the new world. After all those years of studying history and even after living in Madrid, it wasn't until I visited the south of Spain that the term "new world" really took on a new meaning. It was a new world – to them. Sure, what happened after they arrived can very convincingly be debated but if you step back and just wonder at the merging of two cultures, you can see history come to life.
[separator type="thin"]
The Takeaway
Every region has its own distinct traditions but they are all tied together by their Spanish heritage. That is, they are all woven together with the same thread of pride and history as well as a love of beauty and most of all, of life. Of course, these observations are for the visitor, someone who comes with the only purpose to enjoy their life a little bit more. It's a fabulous place to visit if you are in need of a serious getaway. If you want to relax on a beach and listen to the waves, you can do it. If you want to see tradition come to life, you can do that too. Beginning in the spring, the Andalusian villages celebrate with what's called, Feria, a celebration of Spring that urges you to adopt tradition. Females of all ages can be seen wearing traditional flamenco dresses with their hair adorned with matching flowers. No age is too young – baby girls are often dressed up as well. The fellas have traditional outfits though you won't see as many men dressed up as women. At some Ferias, horse drawn carriages will take you from one end of the festival to the other. Inside the festival walls are casetas – makeshift bars with temporary dance floors that are privately run by organizations like a rotary club. The objective is to go from caseta to caseta, enjoying the food, drinks, dancing or live music. Little girls use this time to show off the moves perfected after several hours of dance classes. The dance, la sevillana is known in the south of Spain and part of the flamenco tradition. Talk to any native Spanish woman and they'll assure you that it's practically mandatory to send your daughters to dance classes. We'll take their word for it – and revel in the remarkable dances that result in the training.
That said, Spain is a country everyone should partake in and the Andalucia region? It's the perfect weekend escape.
[columns_row width="half"] [column]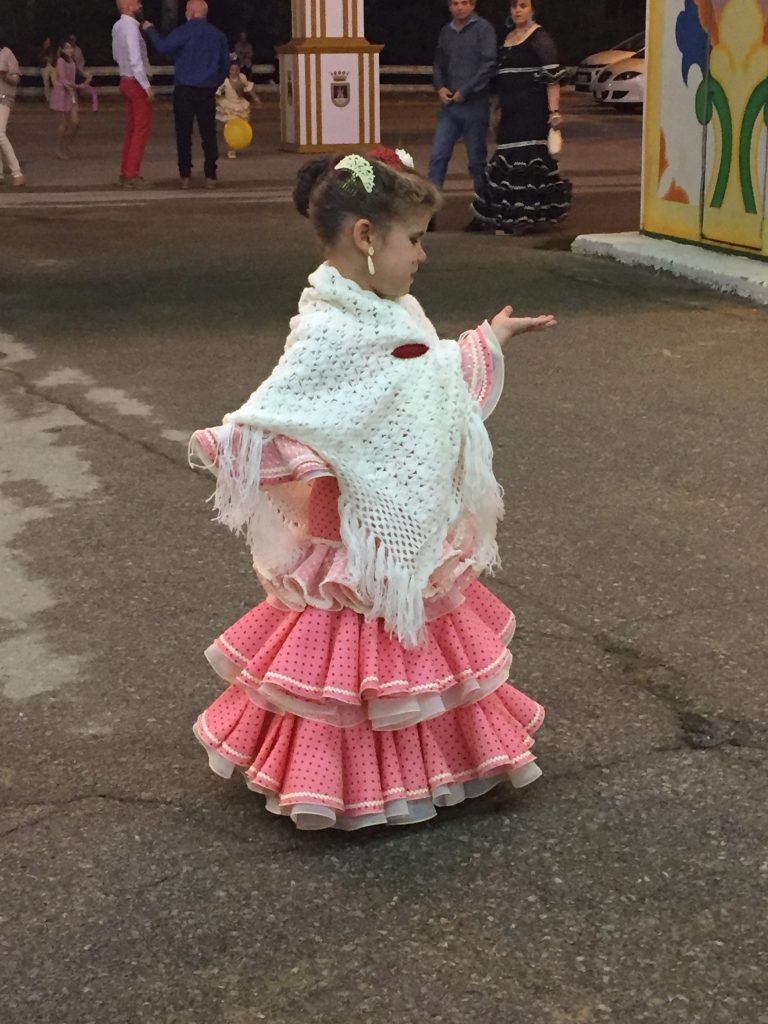 [/column] [column]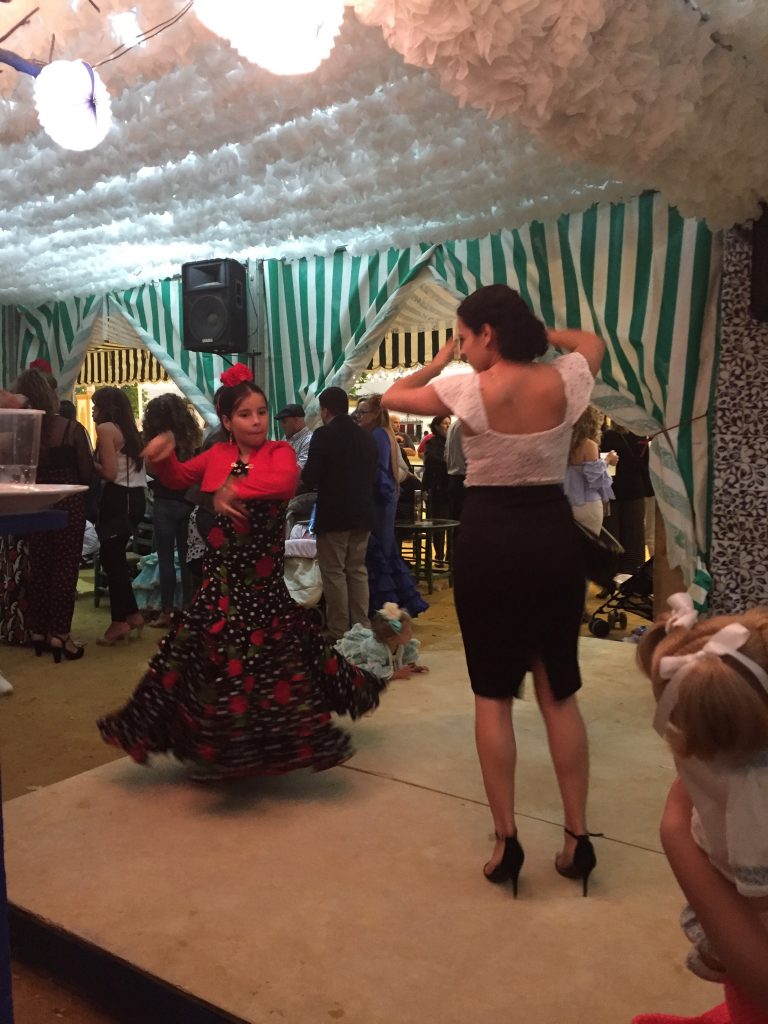 [/column] [/columns_row]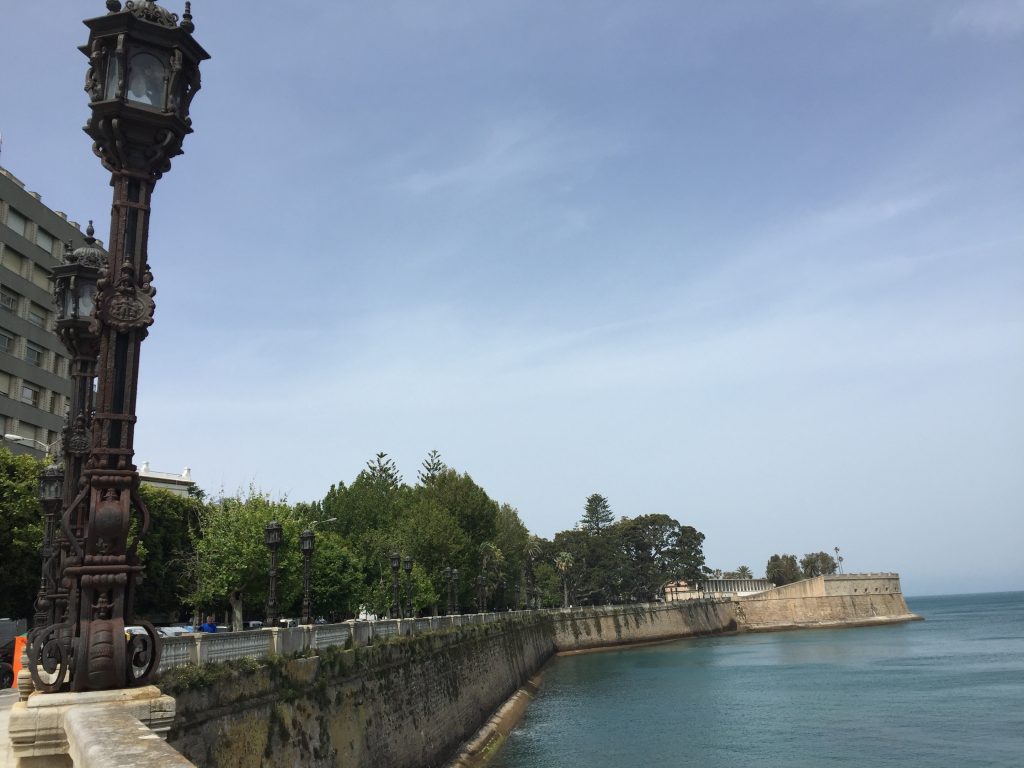 A few hotels to check out when you go …

SaveSaveSaveSaveSaveSaveSaveSaveSaveSave
SaveSaveSaveSaveSaveSaveSaveSaveSaveSave
SaveSave