PST LA/LA
When Art and Latin History Collide in Beautiful Precision
photos by Dawn Garcia
Art is the truest expression of humanity.
It is a mirror asking us to take a closer look at ourselves and one another. It stirs emotion, causes disagreements, begins international dialogue, bridges divides, inspires romanticism, provokes passion but more importantly it shows us what we're made of, what we've done, and what is possible.
Art is the call of a species to tell stories worth telling and while the subject matters greatly differs, this past month launched a citywide initiative to show us one very important cultural voice: Latin America. A world vast in diversity and range, Pacific Standard Time LA/LA extends well beyond the limited scope of creative wonder.
PST LA/LA is an initiative brought to life by a collaboration between The Getty Museum and Bank of America that is changing the world one exhibition at a time. With over 70 galleries and museums participating through the end of the year, the public has an opportunity to immerse themselves into the culturally significant world of Latin America. From political and social statements to beautiful subtleties unveiling the exquisite purpose of Latinos and Latinas throughout Los Angeles, the dialogue is open and an art conversation has begun.

Founded on the idea that everyone belongs here, this movement is meant to begin the discussion that art extends well past the confines of societal construct. Having seen several of these exhibitions, it is clear that the thoughtful approach to unifying cultures from every reach of Latin America polarizes the stories of history, creativity, imagination, oppression, triumph, but most unilaterally the notion of the human spirit.
PST LA/LA eliminates the ideology that we are incapable of understanding one another and instead shines a rather poignant light on the precise opposite. Through architecture such as the wonderful tours and varying installations in Palm Springs to the street art in Downtown Los Angeles, the world of Latin America is a prominent presence in this great city. The curated movement takes art lovers, artists, and curious goers on a journey through time, acceptance, progression, political strife, social injustice, guided victory, love, passion, hope, and cultural diversity.
[columns_row width="half"] [column]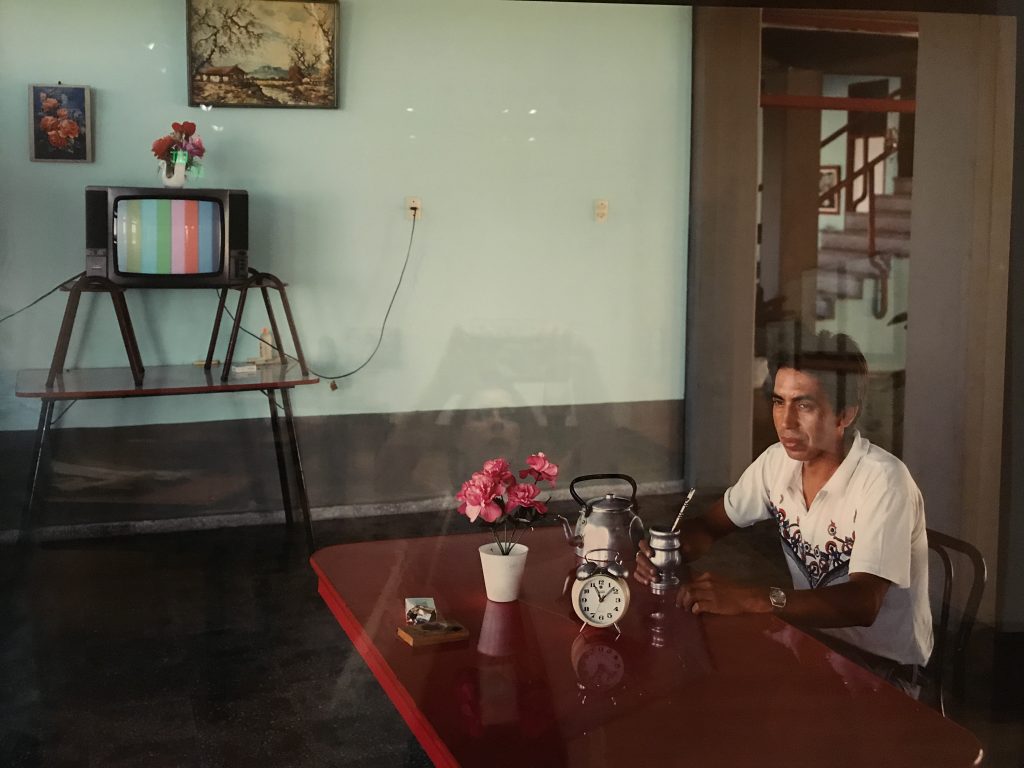 [/column] [column]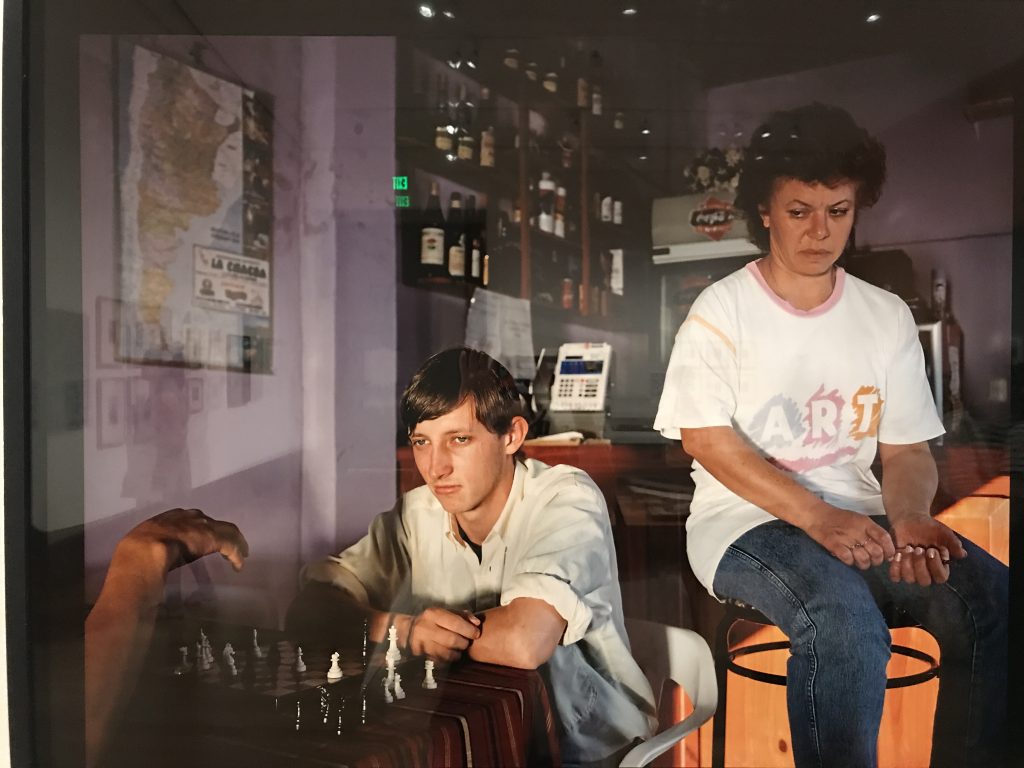 [/column] [/columns_row]
Having seen three of the Getty exhibitions (the "Photography in Argentina" curation invokes awe and stunning views into the culture over time), experiencing the murals throughout Downtown, and having gone to Palm Springs to feast on architecture (the divinity of Albert Frey and Lina Bo Bardi shown as parallels is genuinely enthralling as is getting a tour and dining at the Annenberg Sunnylands Retreat where design is simply captivating), I'm eager to explore the many exhibitions on view throughout this phenomenal city of ours.
We will continue sharing our experiences but it's important to note that the true exception to this initiative is the heart on view. So much love and determination went into the curating of this PST LA/LA and like all truly profound things, you must go visit those that call to you and learn and take in as much as you can. Art will invoke difference of opinion, uncertainty, curiosity and dreams and that is its purpose. It will make your world far more colorful … learning about the breadth of Latin America and the role its played in Los Angeles is something no one should miss.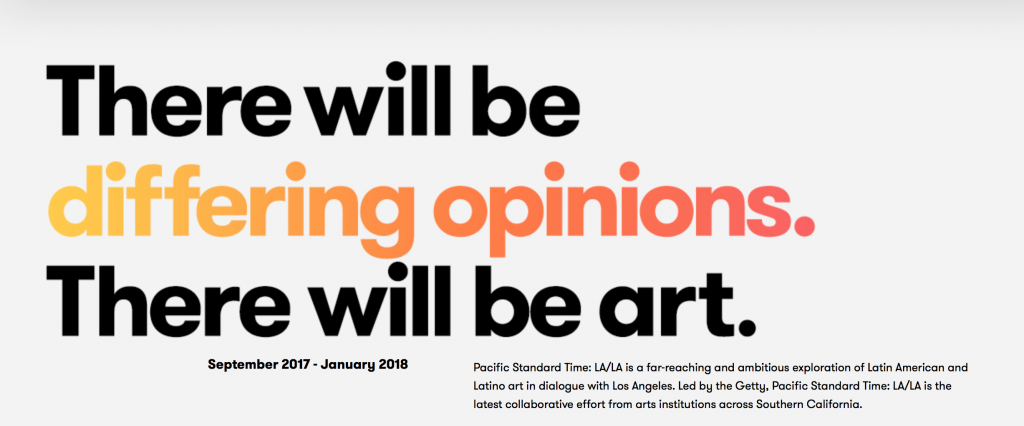 [separator type="thin"]
Pacific Standard Time: LA/LA is a far-reaching and ambitious exploration of Latin American and Latino art in dialogue with Los Angeles. Led by the Getty, Pacific Standard Time: LA/LA is the latest collaborative effort from arts institutions across Southern California.
ART & ACTIVISM
Artists in these exhibitions put social engagement at the center of their work to raise provocative questions and create political change.


[separator type="thick"]
Happening in OCTOBER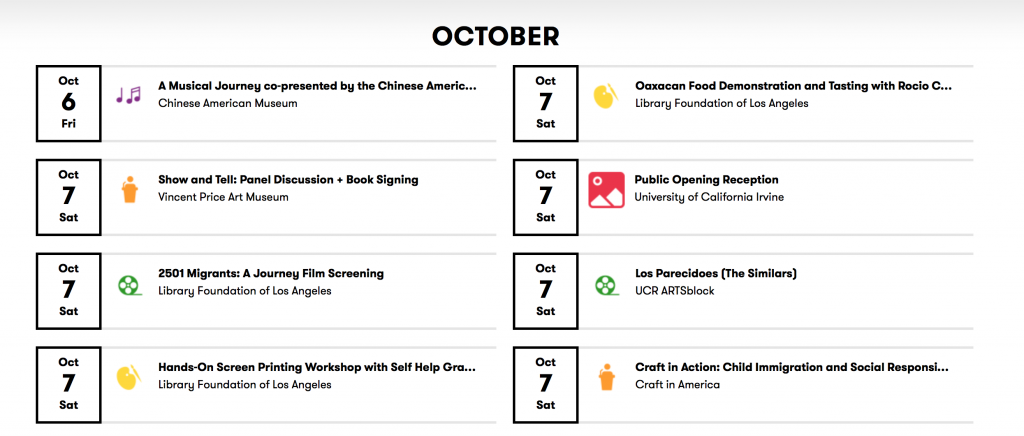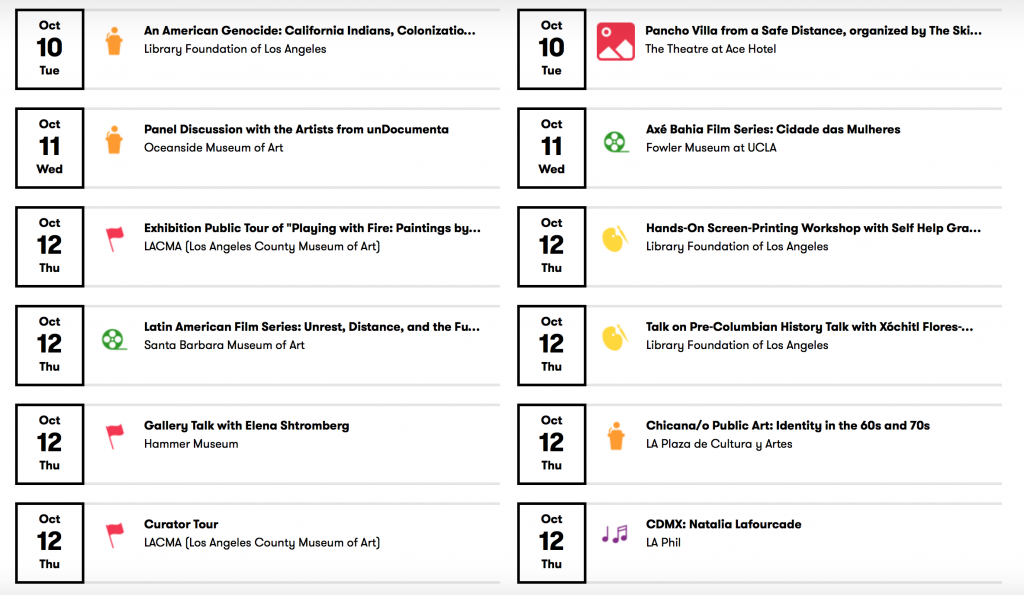 SaveSave
SaveSave
SaveSaveSaveSave
SaveSave