Boomtown Brewery
Boomtown delivers on taste, novelty, and the perfect hideaway any night of the week
700 Jackson St. | Los Angeles CA 90012 
by Tyler Dean | photos by Dawn Garcia
[dropcap letter="D"]escending down the few steps of
Boomtown Brewery's
entrance, it's not a leap to say the atmosphere within careens between panachostic dive bar and barnhouse speakeasy. It's loud. The bouncer hardly hears me as I fumble out my ID before he waves us down to where Boomtown's general manager, Michael Schwarber, awaits. He's kind enough to set us up a little further down the bar where I meet my host for the evening, LA-based photographer Eric Cacioppo. He stops what he's doing behind the bar to exchange pleasantries with me and Dawn (our Editor, who I learned is old friends with Eric) before getting to work on the first flight of the evening.
While Eric works with deft precision behind the bar, we take in the bar around me. I notice for the first time the space is completely full — degrees from standing-room only, all the lacquer-wooded tables bulbed in the glow of low-hanging lights are filled out with patrons spilling to their corners and then some. Cracking plastic sidling along velvet and wooded thuds signal the promise of occupied pool tables and corn hole stations.
A welcoming space. And the service is fast. Right on cue, Eric returns with a paddle of four beers bookended between his tattooed forearms.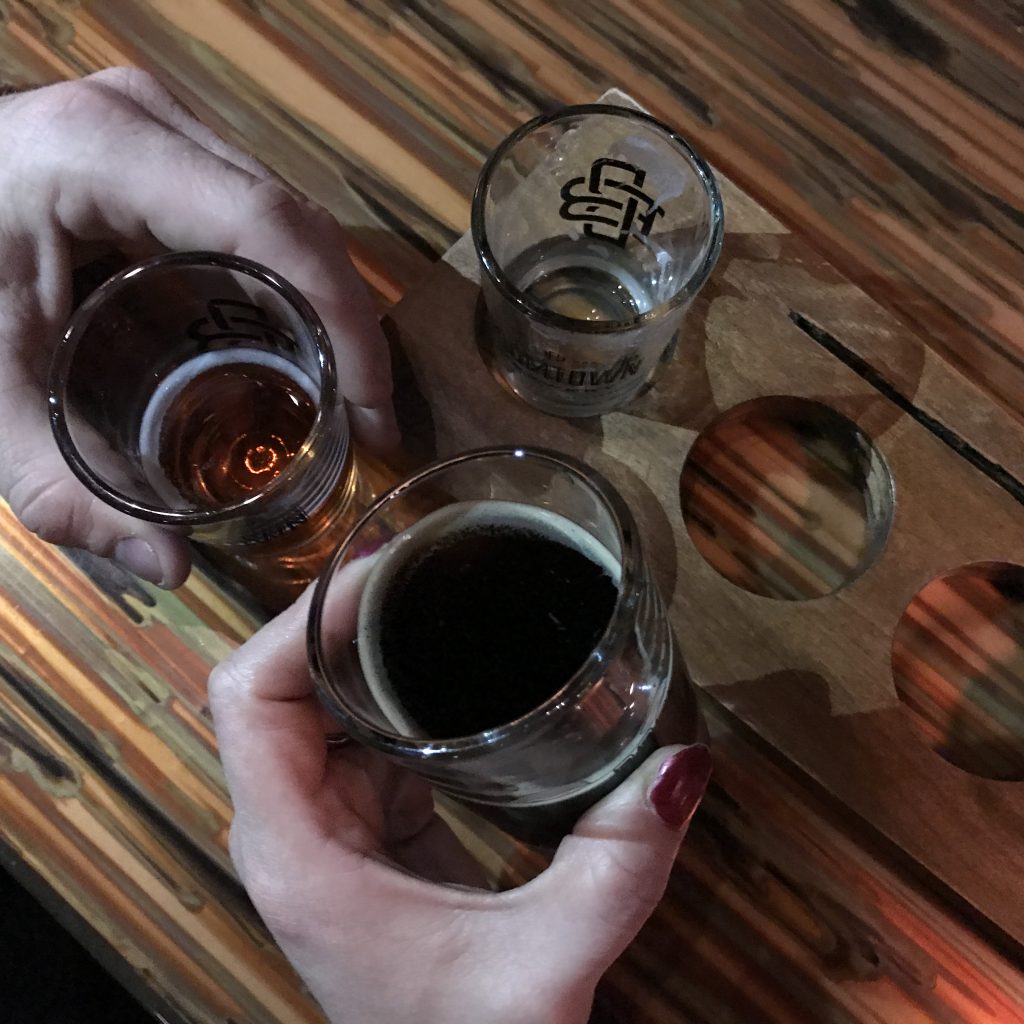 He warns us we'll be "jumping around" the beer list tonight, starting with the Boomtown Standards generally available year-round. First up is Mic Czech, the straw-colored Bohemian Pilsner. The flavor profile here touches on all the classic notes of the style, but dictates an effervescence that I found minutely unique to the Mic. Worth mentioning is the delicate coolness with which this beer pools on the tongue. It's a good place to start, though I'm anxious to see what else Eric has in store.
Ingènue, a Belgian White, and Submission, a Belgian gold strong, come next. The White, like Mic Czech, is relatively true to form if a heightened picture of the style that evokes stronger associations than its mass-produced "gaarden"-variety, grocery store brethren. It's bubble-gummy, it's creamy, and it goes down easy at 4.6%. The Submission, on the other hand, kicks things up a notch with a noticeably floral bouquet that swathes the senses in lavender, potpourri, and rose. The taste is delightfully much the same, while also revealing fruit-forward notes that only serve to further accentuate a departure from normalcy. What's dangerous about the Submission is in its deceptive lightness — at 8.6%, expect to get laid out right quick if you go thru a couple rounds of this.
Rounding out the Standards is Limelight, the first IPA of the evening. Here we find ourselves back on familiar ground with aromatic hops and a piney structure of the Northwest style. What separates the Limelight from the eye rolls that often accompany other bars' "latest and greatest" bitter interpretations is that the Limelight actually has little to no bitterness. When I point this out to Eric, he shares with me that's because Boomtown's focus is on providing beers that are crisp and clean on the finish (that is, more drinkable). Judging by the filled space around me, it's a business model which resonates.
Another flight is placed down in front of me: the seasonal rotation.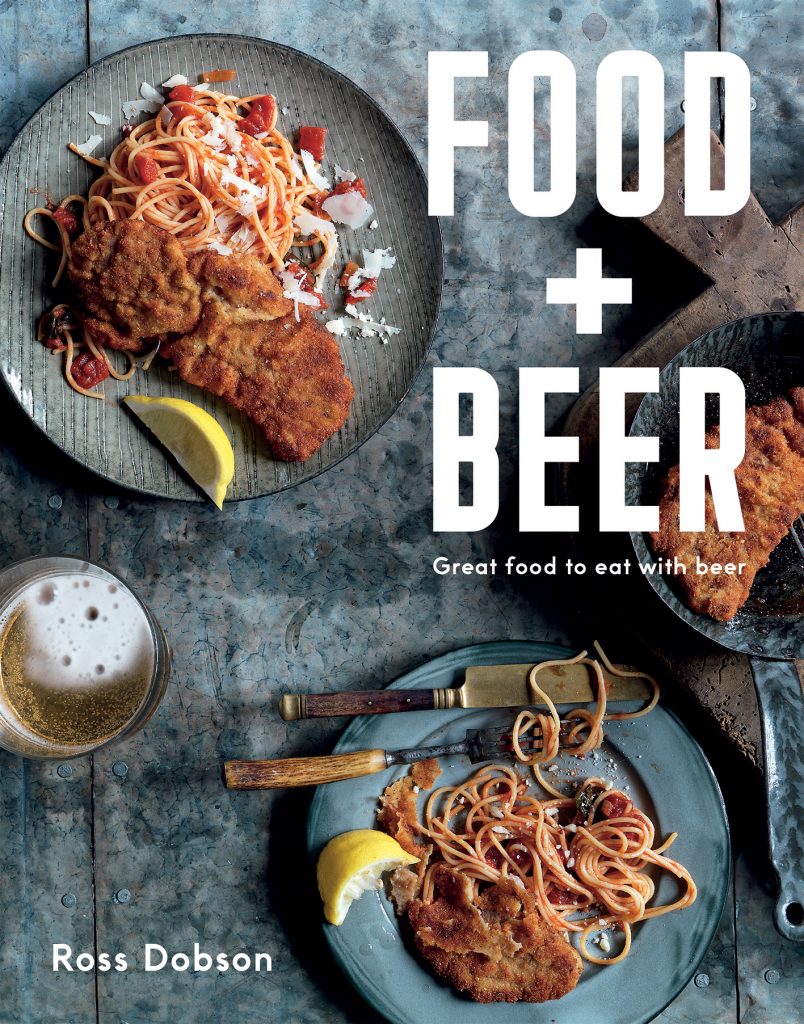 First we have the Wookin' Pa Nub — a reference to the SNL skit featuring Eddie Murphy referencing Buckwheat from the Little Rascals in the ballad "Looking for Love" — a buckwheat honey ale. Though I have to give it up for meta creativity, I can't say this is my favorite sipper of the evening. The scent seemed too odorous, and though the menu promised notes of honeysuckle, cantaloupe, and cheerios (who wouldn't get excited about cheerios beer?), all I'm catching are old socks. While the oats begin to peak through as you drink, it takes the little buggers a certain perseverance.
The Salt Mine gose, on the other hand, picks back up the ball. Here we have a fuchsia-hued oil slick of fruit-forward chlorinated brine. It immediately conjures up an image of what drinking a Himalayan salt lamp must be like. Fruit leather dipped in a pack of sour skittles' sugar, this delicious gose is a wonderful reprieve for people whose stomachs can't handle sour beers' acidity and easily my favorite of the evening.
Taking the tasting into a strong left turn is Boomtown's Long Grind cappuccino stout and the Crude Magic barrel-aged imperial stout. Two pitch-black beers that both smell more like coffee than coffee does, rich mocha bouquets blossom into burnt cocoa, coffee beans, vanilla, cream, and leather when stretched across the tongue. The only real difference between the two may be their ABV with 5.8% and 12.8%, respectively. Otherwise, both continue to boast the same "crisp" flavor shared by the previous flights, are absent of cold coffee's bitter bite, and are absolutely delicious (Dawn whole heartedly agrees!). Those looking to rally, take note: the Long Grind has about half a cup of caffeine in it, per glass.
[columns_row width="half"] [column]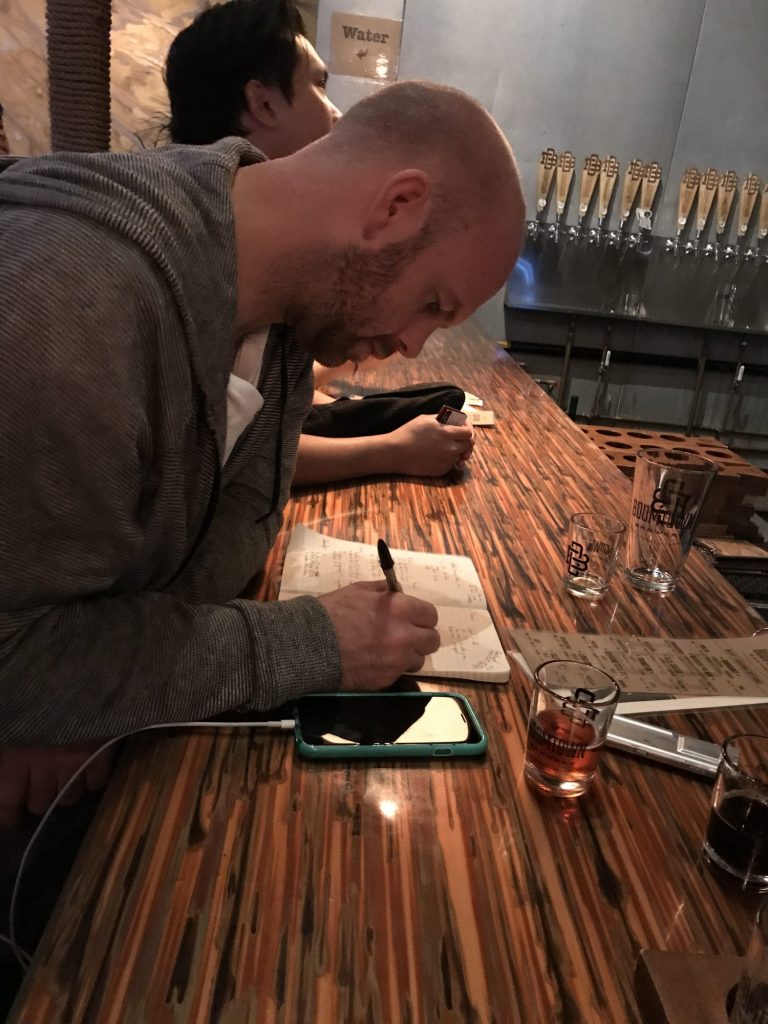 [/column] [column]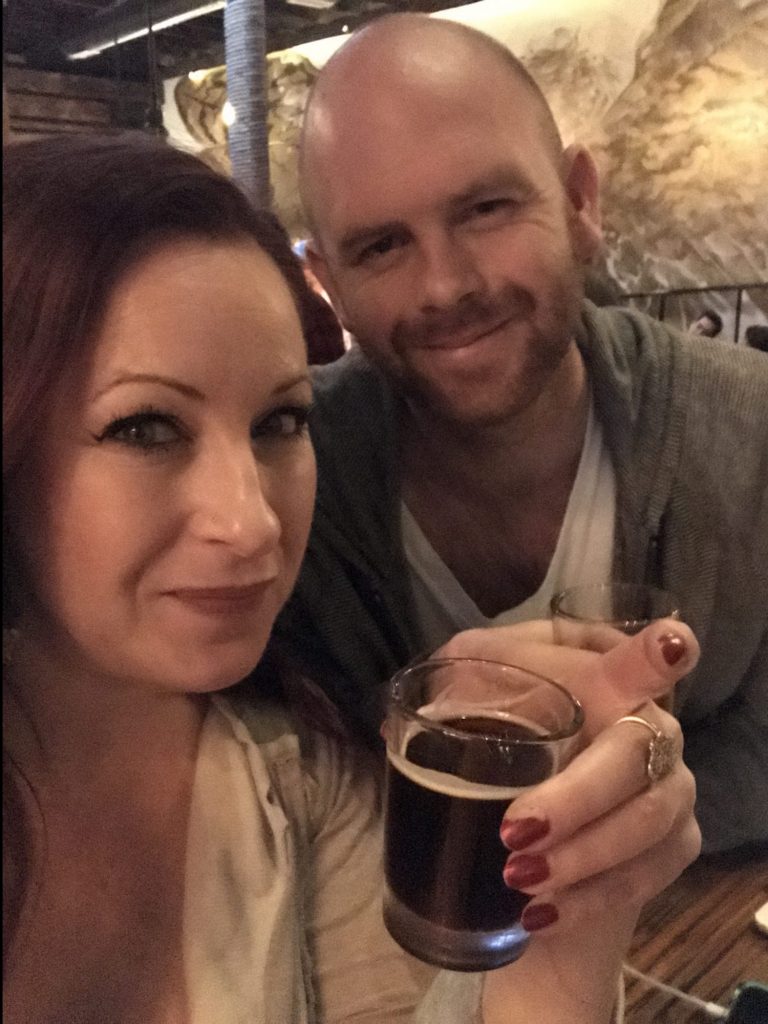 [/column] [/columns_row]
Last for this flight is the ominously titled barleywine, Brier Noctum. As the name and 12.9% ABV indicates, this beer will take you down the road to tunnel-vision if you let it. Wafts of deep amber and raisin-drowning molasses lick the edges of the glass invitingly. Honey-drizzled fruit meet the tongue, thrall threatening to descend its throne from the periphery. Eric explains that the fruity notes of Noctum are actually from fruit added at the end of the brewing process if the beer is deemed to not meet tasting expectations by the brewmasters. It's an interesting move, and one I don't find to negatively impact the tasting experience.
Ignorance may be bliss, but not in the case of Boomtown's latest canned release and last tasting of the evening, the Ignorant double IPA. The small glass of hazy straw Eric puts in front of us almost glows despite the bar's dimmed lighting. The first sniff is enough — oranges and grapefruits, fir trees and orchard groves, tropicana and desert watering holes. At 8.4%, Ignorant goes off-script with some bite at the end. However, this isn't enough to upend what is otherwise a very light and crisp construction that only serves to invite more biting.
It's apparent from the collective mise-en-scène of Boomtown that it isn't some kitschy bar or pop-up hangout. There are gathered families, friends' birthday parties, laughing and loud conversations everywhere. This is a place of community, for just about everyone. A place where patrons can attend film festivals, or just eat pizza on one of their Monday Movie Nights. More into the music hangout scene? Boomtown even hires DJs every Friday and Saturday evening, turning the normally laidback atmosphere of the bar into a more club-like vibe. There are even talks about having Sunday become a rock n' roll day for fans of the genre.
One thing is clear. Boomtown Brewery knows as much about creating the penultimate communal experience as it does about beer. And it knows a lot about beer.
BOOMTOWN BREWERY | 700 Jackson St. | Los Angeles | CA 90012
HOURS
Mon-Tue: 4pm – 10pm
Wed: 4pm – 11pm
Thur: 4pm – 12am
Fri: 3pm – 2am
Sat: 12pm – 2am
Sun: 12pm – 10pm
It has been nearly a year since Downtown Los Angeles's BOOMTOWN BREWERY left their speakeasy-style operation setup and took up residence in a stunning architectural space in the Downtown Arts District, and they're not letting the anniversary slip by without notice. They will be celebrating with three giant events, including a Specialty Can Release Party on Saturday, January 13th; their official anniversary party on Saturday, February 3rd; and their very first beer festival that will feature nearly twenty other breweries from Los Angeles on Saturday, February 24th.
[separator type="thin"]
UPCOMING BOOMTOWN BREWERY EVENTS
Join BB for a FREE Monday Movie Night! This month's theme is Sci-Fi, and it don't get much better than Star Wars: Empire Strikes Back! Relax in their private event space with plenty of couches for you to curl up on.
You're invited to a very special Chefs Series Dinner featuring Chef Justin Disbrow of Savage/Alchemy.
Join us for a FREE Monday Movie Night! This month's theme is Sci-Fi – so we'll be enjoying Christopher Nolan's masterpiece, Interstellar.
Boomtown's First Beer Festival (February 24th)
Their biggest event will be a massive collaboration between twenty local breweries in the Los Angeles area. Advance tickets will cost $40 until January 29th when the price goes up to $50. It's Boomtown's version of a craft beer paradise with specialty beers, food vendor collaborations, raffle prizes, and a corn hole tournament. A percentage of proceeds will go to their longtime favorite charity – Skid Row Housing Trust.
[separator type="thin"]
cooking with beer