[infobox maintitle="WSWA Celebrates 75 Years!" subtitle="A year of complete transformation" bg="black" color="white" opacity="off" space="30″ link="http://www.wswaconvention.org"] [dropcap letter="W"]
SWA
(
Wine & Spirits Wholesalers of America
) celebrated 75 years of its existence this year at Caesar's Palace in Las Vegas and it was nothing short of spectacular. Each year I have the pleasure of being a part of this event that educates, excites, and embraces the ever evolving wine and spirits industry. I come in search of new brands, incredible stories of entrepreneurialism, gaining a deeper understanding into the business of it all, and find ways I can support these brands, their platform, and their longevity.
This was indeed an immensely special year. Not only were the quality of brands exceptional, there was an unspoken excitement about the conversation created in the marketplace to share something truly unique. Beginning with an opening ceremony that left an immeasurable impression, I knew from the onset that 2018 marks more than a little rebellion. It marks a revolution of thought, a desire for change, and an awakening of responsibility. Whether that translates directly into the brands identity or the slew of guest speakers that came to enlighten us, 2018 is a year we will all remember.
[columns_row width="half"] [column]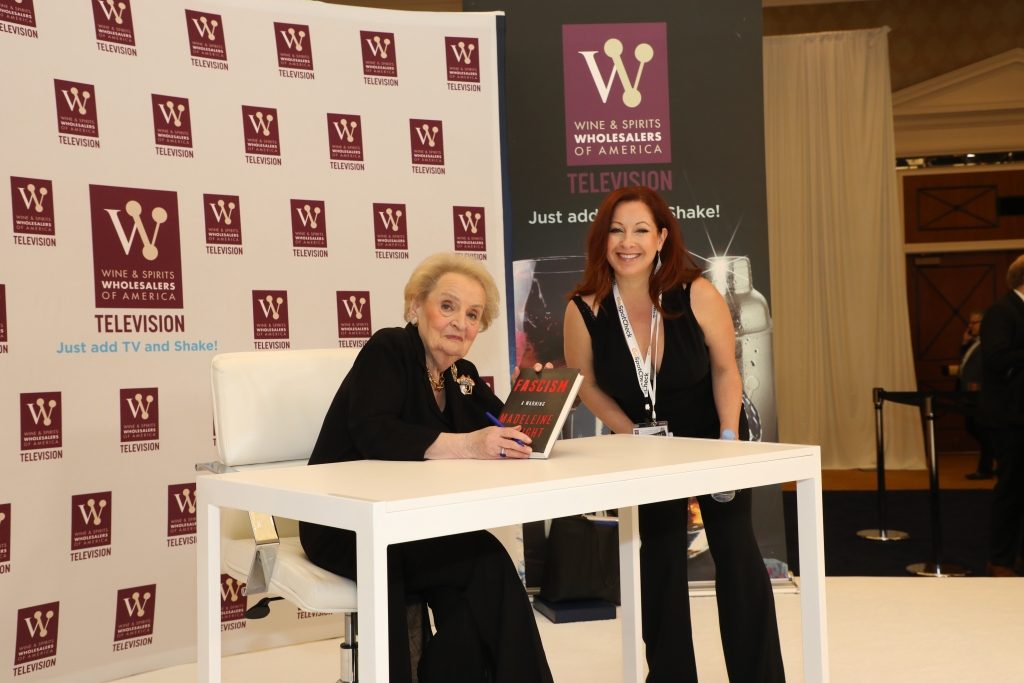 [/column] [column]
[/column] [/columns_row]
For me, the moment of awe happened during the first Keynote panel discussion. We had the distinct honor of listening to former Madame Secretary of State, Madeleine Albright and WSWA Founder and now our candidate for Attorney General, Craig Wolf. The panel discussion didn't shy away from our current Presidential – for lack of a better word, farce –  nor did Albright hesitate to be candid about the desperate need for citizens and government to stand together and put an end to a devastating level of disregard for fundamental human rights and bi-partisanship.
A personal and urgent examination of Fascism in the twentieth century and how its legacy shapes today's world, written by one of America's most admired public servants, the first woman to serve as U.S. secretary of state.
With a modern political climate that feels more like satirical fiction than reality, former Madame Secretary of State, Madeleine Albright was there signing copies of her book, "Fascism: A Warning".
Written for our times, Albright gives insight into the shakable foundation of our present day democracy and the looming influx of fascist ideals that are in working contrast and yet undeniably present. With a focus on the momentum shifting the paradigm away from democracy into what could be a catastrophic political state, this book begs us to take a closer look at what's happening all around us. Albright draws on her own experiences living as a child in a war-torn Europe and her distinguished career as a diplomat questioning every assumption. This book polarizes the problems now facing us in terms of international peace, justice, and a scorned democratic institution. Meeting her was by far one of the most prolific moments in my life. The strength, intellect, and sheer honesty is refreshing in a global climate of total political animosity. This is a must-read for everyone!
[separator type="thin"]
As the convention went into full swing, I noticed that there was something truly wonderful this time around. The quality of brands represented was absolutely elevated. Brands and distillers seem to realize the necessity of presenting brands that have heart, story, authenticity, and could wake up a brand fatigued marketplace. This year as I searched through the many wine and spirits present, I was looking for those that had something to say with taste and quality to back it up. While there were many to choose from, my goal was to discover unique spirits and thankfully, I came upon three new spirits that have a bigger vision and a grandiose style with taste that didn't contradict.
[separator type="thin"] [columns_row width="third"] [column]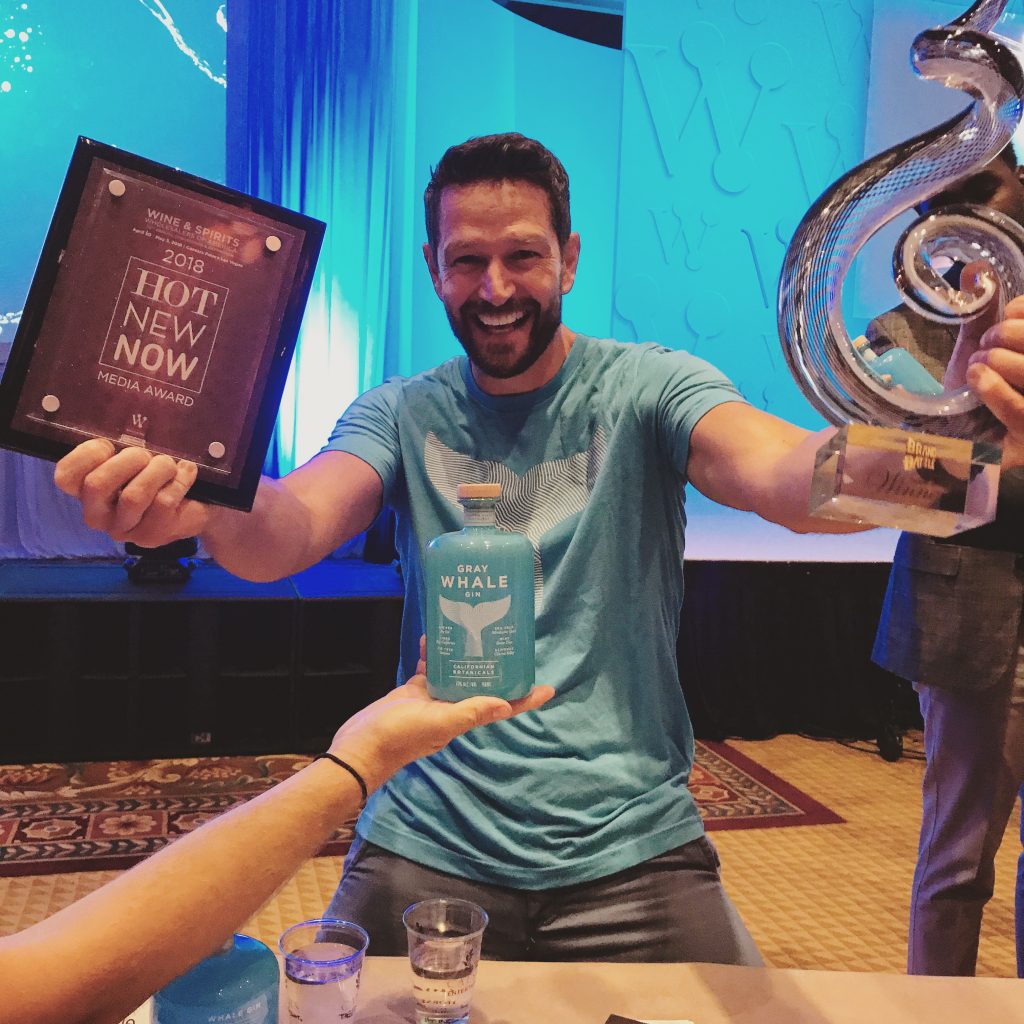 [/column] [column]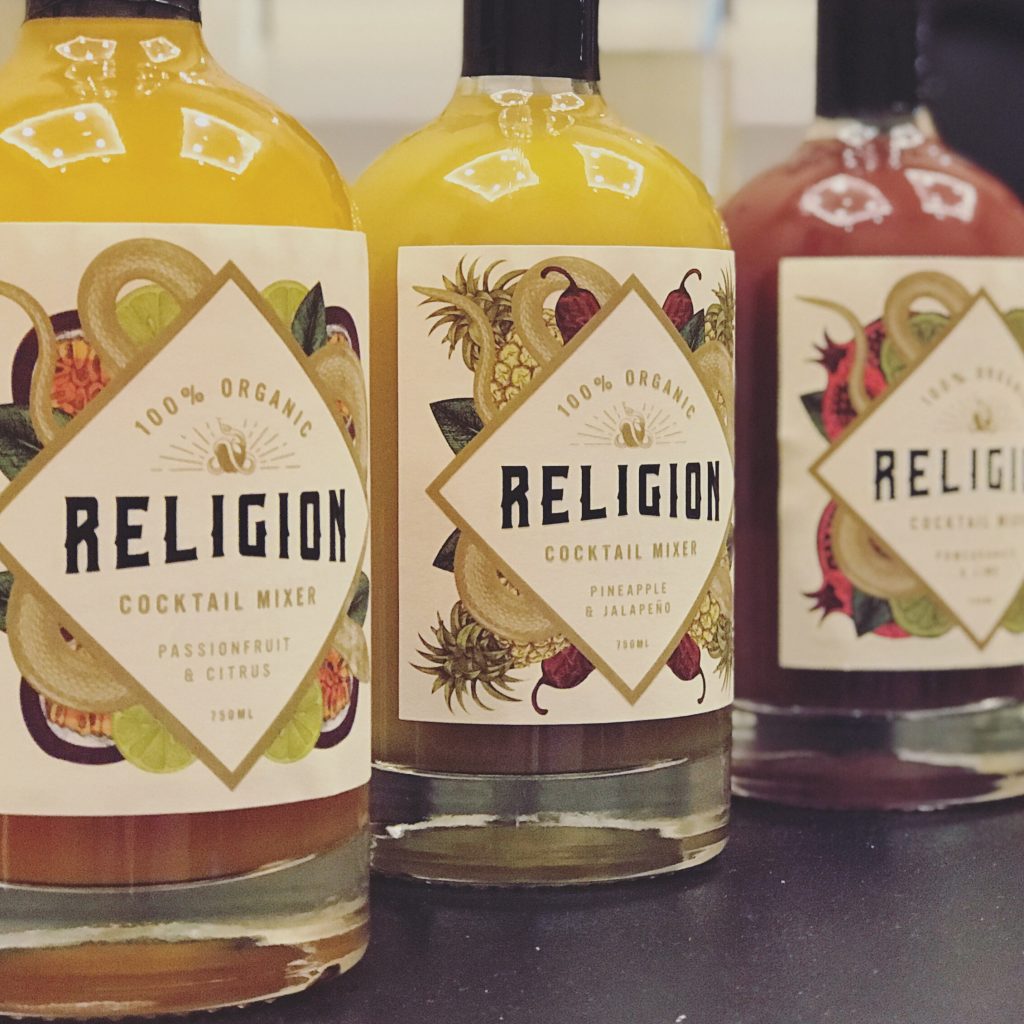 [/column] [column]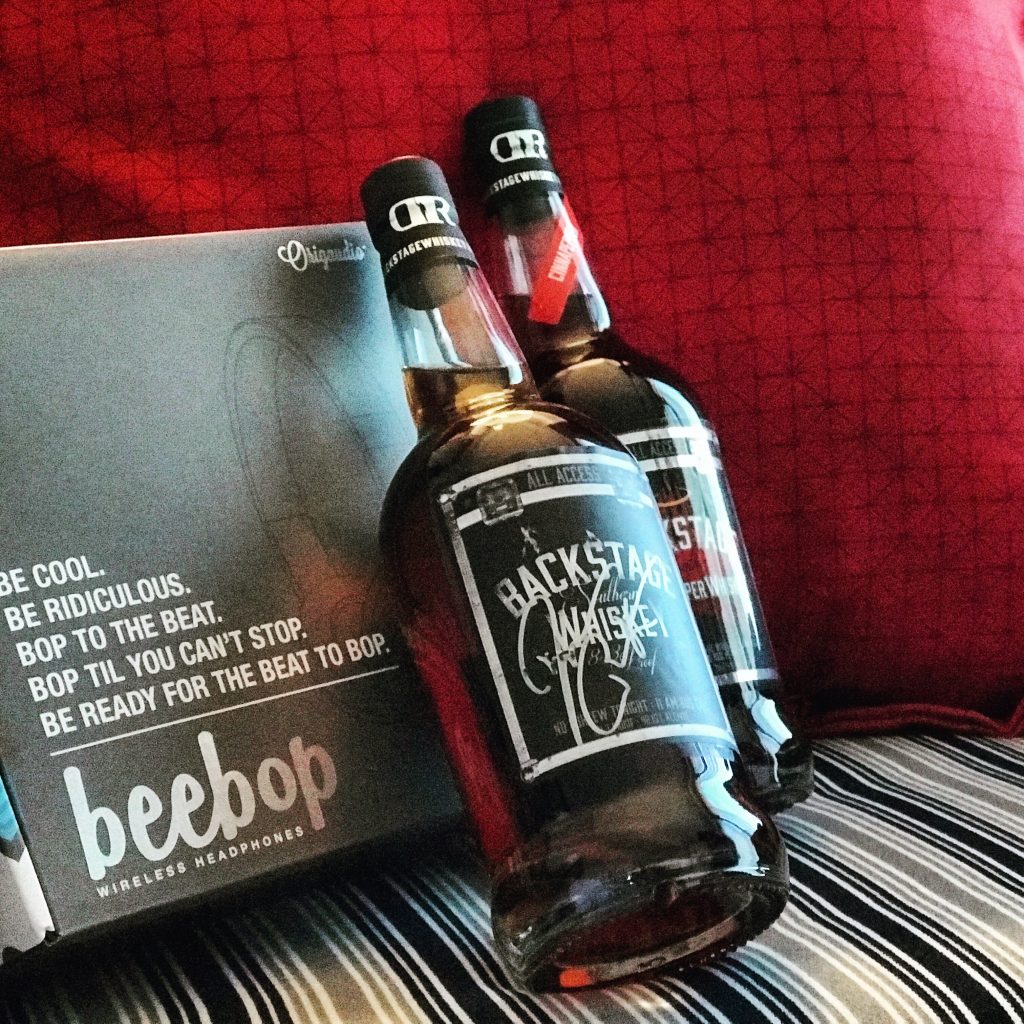 [/column] [/columns_row]
First, GRAY WHALE GIN
We're all going on a Gin Journey together …
Every year the California Gray Whale makes a 12,000-mile migration from the warm lagoons of the Baja peninsula to the cool waters of the Arctic. A brand new spirit in the market, Gray Whale Gin by Golden State Distillery, founded by husband and wife team, Marsh Mokhtari and Jan Livingston, is a Sebastpol based distillery whose bottle design speaks volumes about their story and celebrates this amazing aquatic journey of the gray whale. With a whale tail and an ocean blue bottle (which also happens to be eco-friendly), on the left side of the tail you can see the marked migratory pattern of California's Gray Whale. This bottle represents a unity with nature. With ingredients that come from all over this glorious state: juniper from Big Sur, sea kelp from Mendocino Coast, limes from Baja California, fig tree from Sonoma, mint from Santa Cruz, and almonds from Central Valley, this gin is unlike any you've ever tasted. With botanicals to offer an herbaceousness not often found in your standard gin, this ode to the Golden State captivates you from the onset of the bottle opening. Nature and thoughtfulness seep out on the nose and well, you know you're about to drink something full of piquancy and style.
Gray Whale is distilled seven times and gluten free. Immediately, upon opening through the entire first pour, you are met with something that embodies the essence of coastal California. From the sandy shores and salty sea to the deep green forests and cultivated soils where herbs grow freely, every element is present.Having won first place in the Brand Battle at this year's WSWA Convention, you can expect to see them swimming into the marketplace before you can finish the sentence, "Of all the gin joints …"
[separator type="thin"]
Second, RELIGION COCKTAIL MIXES + Tequila
 "Something forbidden is irresistible, so choose wisely… we've selected the finest organic fruit and paired with botanical companions, bringing you a sinfully pure range of cocktail mixers."
There are some brands that simply exude love, authenticity, damn good design, brilliance, and something you've never tried before. That would be Religion Mixers and Tequila. With mixers that taste more heavenly than seem legal, it's unbelievable how good these actually are. With ingredients made with organic fruits and botanicals, the flavor profiles extend well past what I've tried in the past. Flavor combinations ranging from Blackberry and Hibiscus, Ginger and Chile, Passionfruit and Citrus, Pineapple and Jalapeño, and Pomegranate and Lime that land on the tip of your tongue and linger into a bit of palatable ecstasy. My favorite was the Blackberry and Hibiscus for reasons that – simply put – well, it's a flavor profile that blends nature's most sultry fruit and then combines it with its most beautiful aromatic flower to create something as near perfect as you can get.
Aidan Uttinger, who handles international distribution, speaks about the brand with a passion that transcends you. The brand itself prides itself on making a product that exudes a sense of oneness. In fact, each box is blessed before shipping out. Why? With the Buddhist mentality that we must always search for truth and emit love and goodness, the brand personifies precisely that. The tequila is also one to try. It's clean, well rounded, and tastes like the agave was nurtured from seedling to extraction. Another worthy note is the artwork on the bottles themselves (check the photo above).
[separator type="thin"]
Third, BACKSTAGE WHISKEY
"Prior to every show, I gather my band, my crew, friends and special guests backstage to raise a glass & toast to all who are there. That toast is an important part of our nightly routine, it really is about celebrating the opportunity to make music together & share is with all those at the show. Backstage Southern Whiskey is now part of that important ritual that we can share with everyone." – Darius Rucker
 A collaboration with the irrefutable talent of the man whose music has entertained us over decades, Darius Rucker's Backstage Whiskey is a brand of whiskey that packs way more than a punch. It's got story for days! For starters the distiller is a woman and we LOVE that! Then? You taste a range of three flavors (Southern Rye, Cinnapepper, Peach Mint) that have that old country vibe you want from a good whiskey, but for me it's the Cinapepper Whiskey that blows my mind – and explodes like a beautifully balanced flavor grenade on my palate. Winning double gold in the Tasting Competition at this year's WSWA Convention in Las Vegas, this was an honor to try first hand. The Cinnapepper can only be described as spicy and bold, with what I call a maple bacon finish that lends itself to caramel notes and good old fashioned oak barrels that have a story of their own to tell. It's powerful as a sipping whiskey and would no doubt kick up any mixologist's renderings.
The story of the distiller is one we're going to explore so stay tuned for that, but should you remember the days of Hootie and the Blowfish, and you love a musician that keeps getting better with time, Darius Rucker's Backstage Whiskey is one to support and try. With the feel of traditional Southern hospitality, this brand is worthy of its continual recognition. Each of the three whiskeys is unique but if you're a standard whiskey drinking guy or gal, pair theirs with Smokin' Mary's Bloody Mary mix. You will NOT be disappointed! While at the moment, Backstage Whiskey is only available in Virginia, Tennessee, and Kentucky, it's coming to more states soon enough …
[separator type="thin"]
As the wine and spirits marketplace continue to evolve, meeting the needs and asks of consumers globally, the things happening are exciting. This year, the WSWA Convention delivered a wonderful look at the best in the business, the ever-changing trends in the market, learning more about what savvy consumers want, and continue to foster our curiosity for interesting and lovely sips. As for our wine and spirits exploration, we promise to continue to introduce you to new brands, delve deeper into the stories behind the distillers, and bring you wine and spirits that have people behind them we can't help but support!