[title maintitle="Discovering That Dallas Has More …" subtitle="than big hair and the Dallas Cowboys"]
Home to the Dallas Cowboys and 1.3 million residents, Dallas is a city I knew very little about aside from its famed football team and being the birth place of Usher—until hopping on a plane out of Los Angeles to Dallas/Fort Worth. It was when I finally got near the destination, the captain came on the line to inform us there were tornados happening and there was a good chance we'd be turning around to land in Austin that it dawned on me: tornado alley and the impending weather was a real thing! Alas, thanks to a break in the weather and flying in dead air for 150 miles, we were given the go-ahead to land, an hour later than scheduled. The moment the wheels hit the ground, the plane erupted in glorious applause because one-we were finally there, and two-we weren't dead or lost in a Dorothy-style tale of Oz (though I can't say I'd protest a little Wizard of Oz adventuring).
Off the plane safely, luggage picked up from baggage claim, my best friend Shana was there to greet me and off we went. The moment we stepped outside of the cool embrace of the air conditioned terminal, the sweltering humidity greeted me and my perfectly blowdried hair became an instant frizzy mess. Welcome to Dallas. Off we went, en route to our AirBnB located in the Bishop Arts District. Awaiting us would be a modern, contemporary loft located above an antique storefront aptly named Mantiques.
As a self-proclaimed non-Airbnb fan, it was my 19 year-old niece who explained to me that Airbnb Plus was the safe and secure version of the in-the-midst-of-many-lawsuits rental app. So, I gave it a shot and I'm so glad I did. The loft we rented, hosted by John and Erin reeked of a good time, modern furnishings, contemporary art, and sleek design. In fact, it was minimalistic and chic all at once, serving the purpose of kitchen, living room, bedroom, and bathroom comforts. However it is the grandiose balcony out front that offers views of the city skyline and the darling little town before us that takes the prize. I highly recommend booking the Muy Grande Suite.
[columns_row width="half"] [column]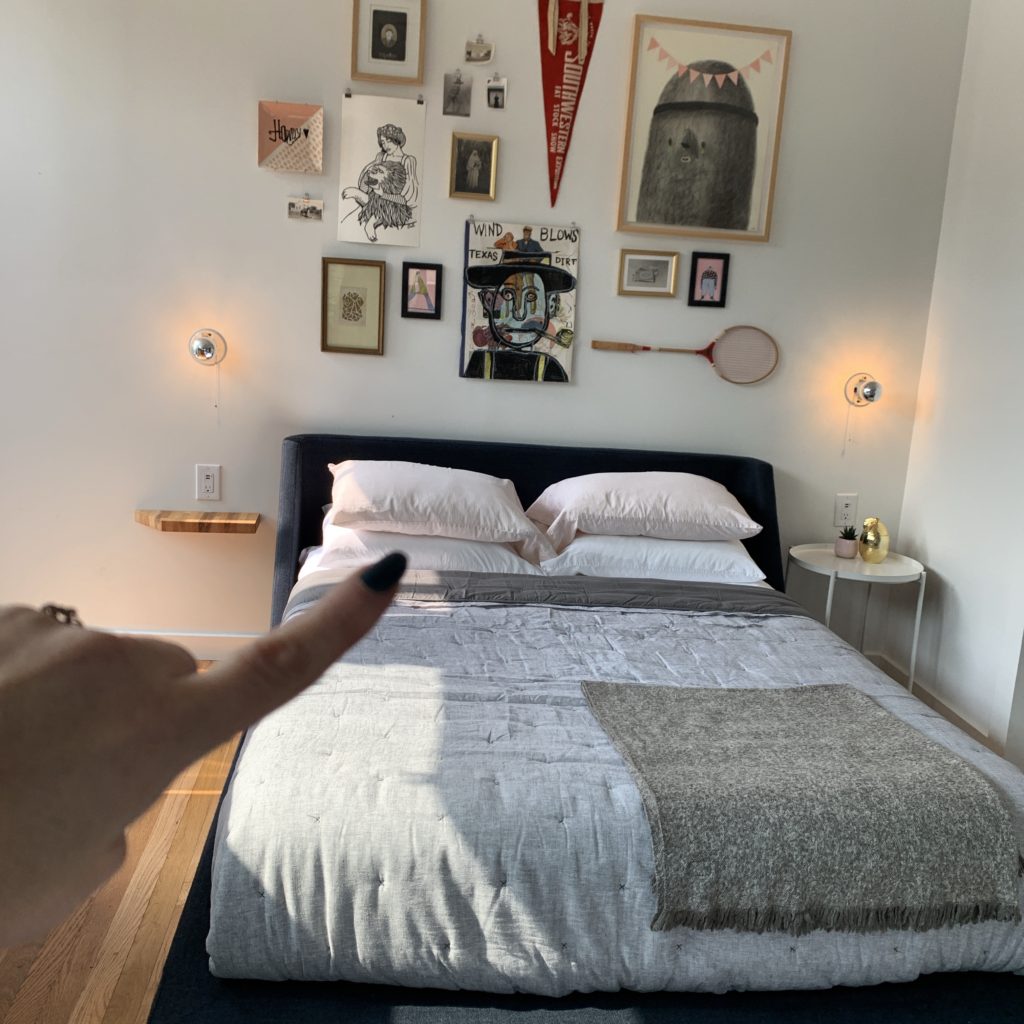 [/column] [column]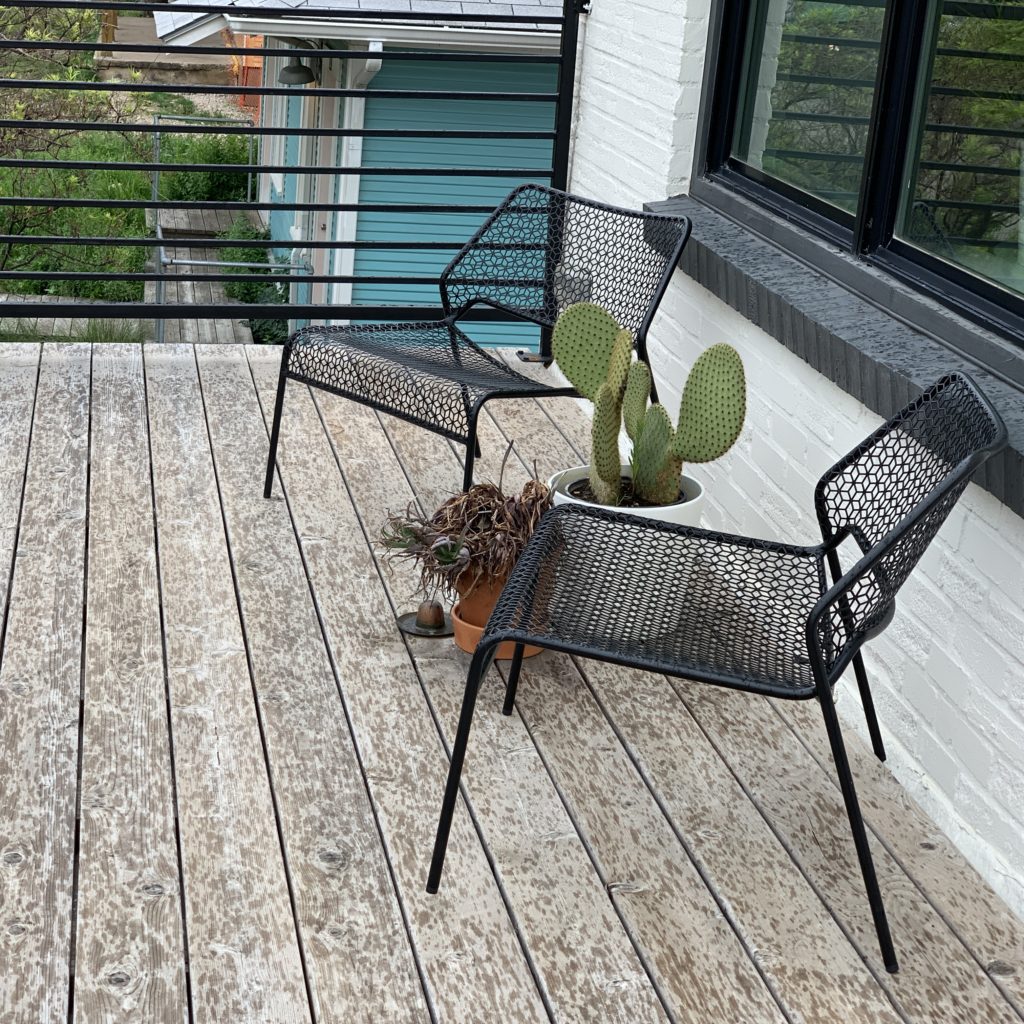 [/column] [/columns_row] [title maintitle="Bishop Arts District" subtitle="Swell of Surprise"]
Where do you go in Dallas when you want turn-of-the-century design fused with contemporary modern overtones, ample bars and eateries, an impressive breadth of street art and independent galleries, and where you can have a coffee, read a book, and lay in a hammock? The Bishop Arts District. Home to over 60 shops, boutiques, dining, and creative outlets, this unique neighborhood touts more inspiration than a pocket full of sunshine. I'm totally serious. Bishop Arts surprised my city sensibilities by giving me the quirky vibe I love so much about LA.
When Shana and were ready to wander around the neughborhood, we stumbled upon Taco Y Vino. The thought of tacos AND wine—two of the best things in life—was just too thrilling to pass up and so in we went. Greeted by our server and wine aficionado Alex (girl Alex), the menu was much broader than expected and the wine selection spanned the globe. The three must-have tacos and toppings are cochinita pibil (pulled pork), blackened baja (catfish), and nopalitos (prickly pear cactus). In addition to their in-house salsa, they also make and serve homemade hot sauces. The other eatery and bar I highly recommend in the neighborhood is Veracruz. Their molé is unique, enchiladas hearty, and their margaritas are so good they'll sneak up on you—I suggest stopping after two and waiting before ordering more.
In the morning and afternoon, Oddfellows offers a tasty cup of coffee, well-made cocktails, morning mimosas, great vegan-and-vegetarian-friendly  fare (the veggie burger is on fire), and an airy ambiance. For healthy, fresh, vibrant power bowls and superfoods, Serve is the only place to be. With a bright open floor plan resisting obstruction, the flowing space with white walls, clever greens, warm woods and cold metals, original art and signage sprawling the walls, Serve creates a comfort that is hard to duplicate. Order the charcoal, coconut, pepita acai protein bowl with strawberries should you need a pick-me-up (or have a hangover), and for the bacon avocado lovers? The avocado toast is hearty and beautifully put together on a generous piece of grain bread with a homemade marmalade.
[columns_row width="half"] [column]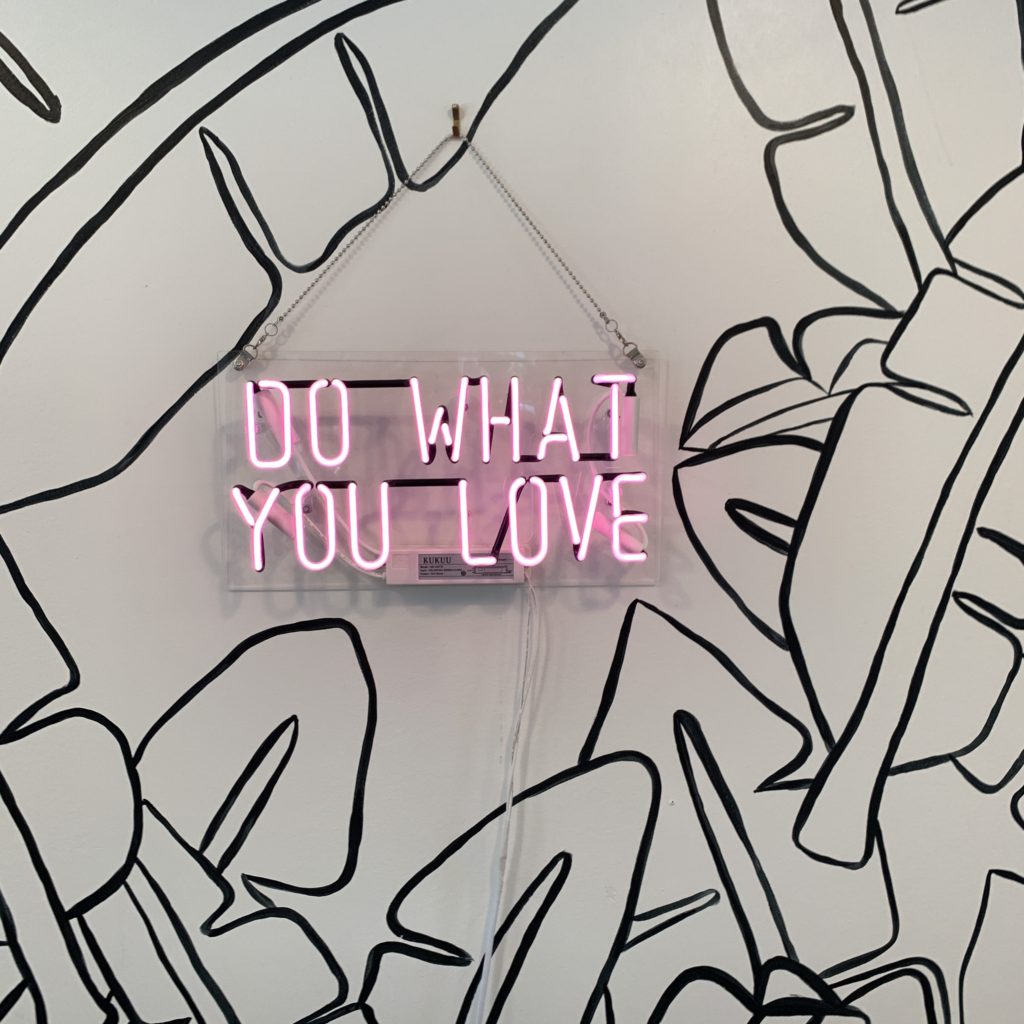 [/column] [column]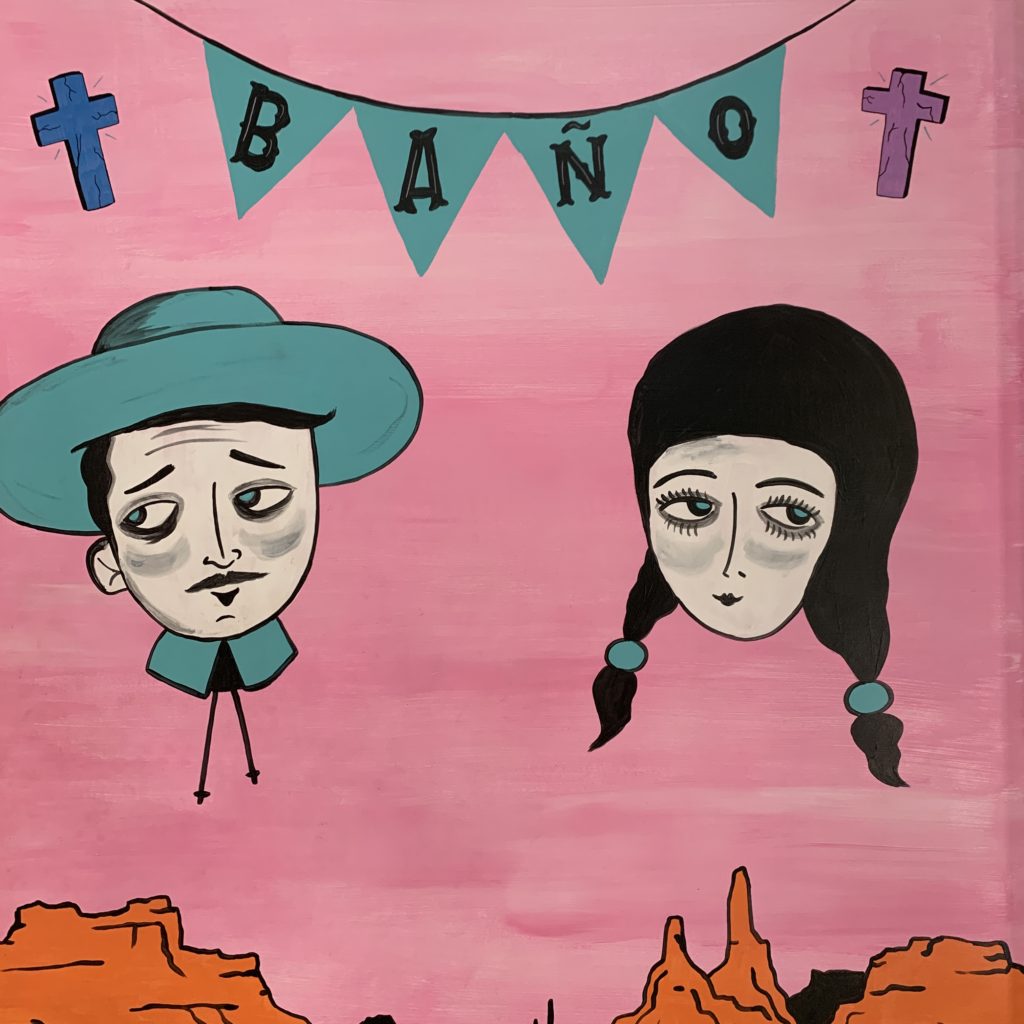 [/column] [/columns_row]
There is so much to love about Bishop Arts District, including two shops you'll want to spend countless hours getting lost in. Fete-ish is a floor-to-ceiling knick-knack store selling art, home décor, and snarky, curse-filled dish towels among many things. When you're looking for masculine antiques, Mantiques is the best spot in town. They carry postcards from all around the world dating back to the 1920s, old lights, army paraphernalia, and interesting furnishings. There are also clever bookstores and novelty shops amid a handful of beautiful art galleries including Mercado369 featuring Latin American art and gifts, Mosaic Makers Collective dedicated to carrying only female-designed goods, and Red Pegasus Comics carrying rare comic books. There is also a gorgeous and genuinely inventive event and wedding space called House of Dirt. The white wrap-around porch is inviting as are the hidden gems around the property including porcelain animals hidden in flowerbeds, and the painted tire succulents on the walls.
Dallas is a city I had never really thought of in terms of travel but my best friend lives near there in the quaint town of Corsicana, so we decided to spend some time in the big city. When traveling somewhere like Dallas, coming from Los Angeles I have a broad view of the world. I'm fortunate to live in a city that advocates art, equality, diversity, and freedom to express oneself. The day before I traveled was when Chynal Lindsey had been found murdered. Chynal was a trans woman, and I felt that pang of uncertainty because I've made a point to no longer travel voluntarily to any city or country that promotes hate, homophobia, or bigotry. While the city of Dallas finds its way through these events—the fourth trans murder in the past three years—Bishop Arts District embodies all of the things I've been accustomed to in LA. It is a region that advocates for artists, equality, diversity and the freedom of expression. I saw a wealth of the LGBTQ community represented in and around the Dallas area. I'm also happy to say that the day I left to head back home to Los Angeles, the Dallas skyline proudly became a rainbow flag in honor of PRIDE, and while it may not represent all of Texas it does represent some part of Texas. A small part I'm all too happy to visit again.
I recommend giving the city a try. As the neighborhood is undergoing some construction, Bishop Arts District is a cultural epicenter in Dallas that will be a warm welcome. The same came be said for Deep Ellum which you can read about in Part 2 of my Dallas excursions coming next week …
photos by Dawn Garcia