[title maintitle="Drink Up" subtitle="SourcedCraftCocktails.com Has Your Back"] [dropcap letter="O"]h yes,
you read that right
. As we're all on lockdown, it seems alcohol consumption is a must while we anxiously traverse our way through mixed emotions and total, undeniable uncertainty. Don't believe me? A recent report on
KXAN
reported that Texas had the highest volume of tweets with alcohol consumption references, followed by California, New Mexico, Hawaii and Arizona. What does that mean? It means Texans and Californians aren't giving up alcohol any time soon.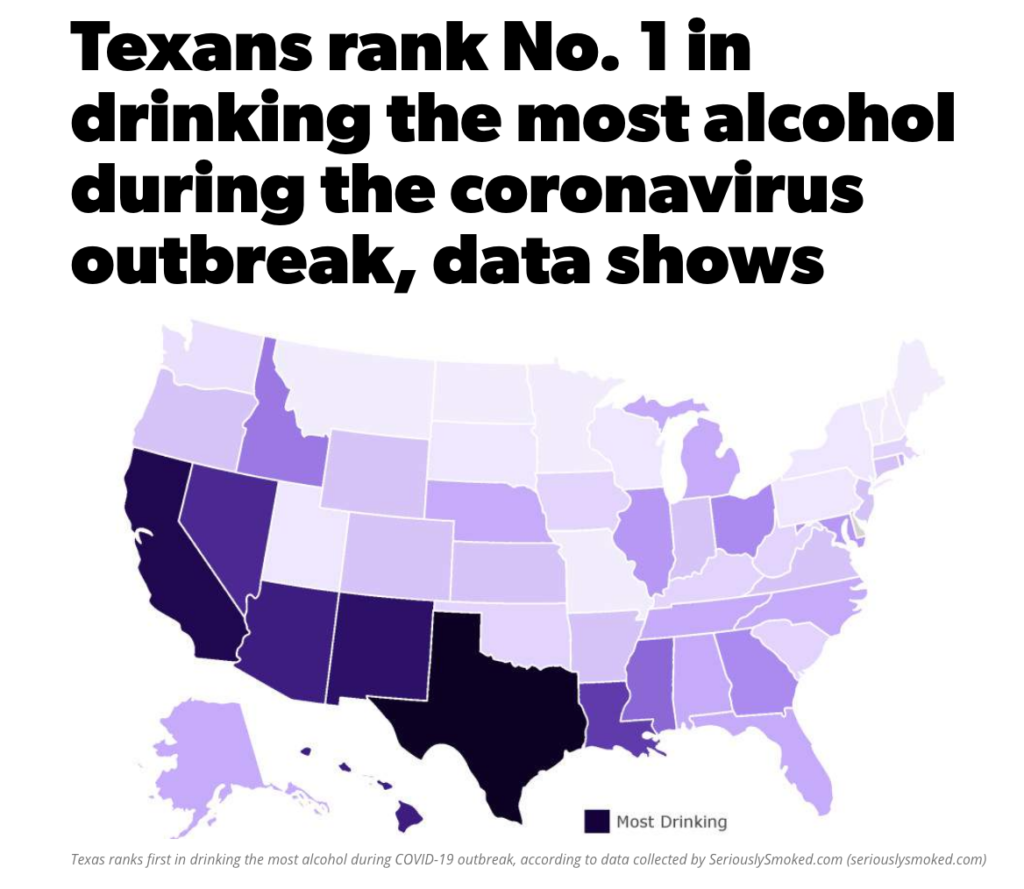 And while many restaurants and bars are facing closure if this quarantine doesn't see an end in sight come summer, some mixologists and bartenders are taking their mad skills and putting them to excellent use. Basically, making sure you don't have to go without that hand-crafted spicy margarita you're missing from your favorite bar. (Or is that just me.) For an average of $7.50 a cocktail, SourcedCraftCocktails.com is here to make sure you don't go thirsty.
"We are very proud of what we do at Sourced Craft Cocktails and have enjoyed bringing over 3.5 million quality cocktails to large scale gatherings including offices and festivals over the last 4 years. But today, we all need to listen to local authorities and stay home, for our well-being and that of those around us," shared Tim Angelillo, Founder of Sourced Craft Cocktails.
"Seeing how many bars and restaurants are closed, and how many people are out of work, and how many people are at home still seeking quality cocktails for a small amount of comfort and enjoyment…"
…We developed this program as one way to help put our bartenders to work in delivering batched cocktails to your door.
Further, we are honored to support the USBG in their efforts to support the community at large."
While some restaurants are bottling single cocktails, I'm on board with what SourcedCraftCocktails.com is offering: 12 cocktails in one batch with menu, instruction, spirit, glasses, and a bag. Right now the hospitality industry has to understand that affordability and quality are going to win out while we all start calculating our dwindling budgets for food, drink, spirits—and survival. And sorry, but alcohol is part of our survival!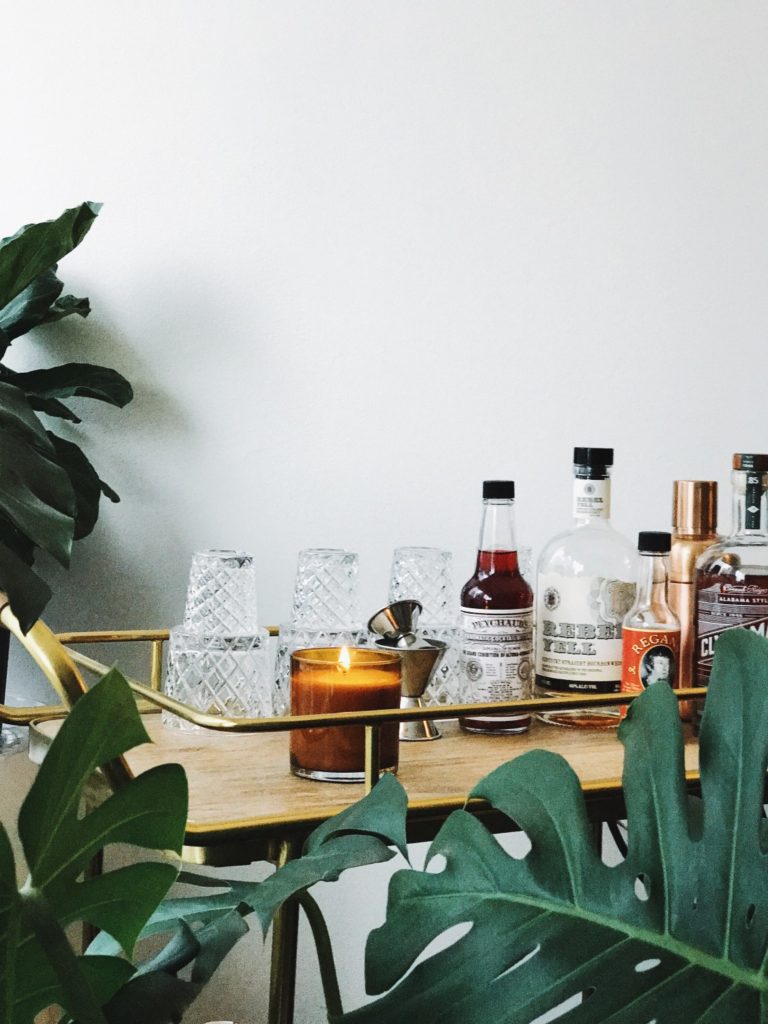 Today begins a happy well of craft cocktail consumption thanks to our local mixologists who want nothing more than to make us happy. Sourced Craft Cocktails adds Los Angeles to Austin, Dallas, New York, and Dallas among the places they're bringing quality bottled cocktails directly to your front door while we work on perfecting social distancing.
[button content="ORDER YOUR CRAFT COCKTAILS" color="black" text="white" url="https://sourcedcraftcocktails.com/products" openin="_blank"]
It may lessen the blow and add a tasty cocktail, and let's be real, we need a win these days. The delivery program allows cocktail enthusiasts to enjoy the beautifully crafted cocktails we've enjoyed at our favorite bars, and while we endure more social distancing and forced "shelter at home" orders, we can still support local businesses including spirits retailers and purveyors of fruits, garnishes and other ingredients, as well as local bartenders, many of whom are currently out of work due to the closure of restaurants and bars.
To help the broader bartending community, Sourced Craft Cocktails is donating a portion of the proceeds from the sale of each bottled cocktail to the United States Bartenders Guild's Bartender Emergency Assistance Program. The program kicked off in New York, Dallas, Austin and San Francisco on March 19. To learn more and place an order, visit www.sourcedcraftcocktails.com.
Sourced Craft Cocktails deliveries include a full bottle of spirit, 32oz bottle of all fresh ingredients batched together to make 12 cocktails, a jigger to help you measure out each cocktail, a menu with instructions on how to mix your cocktail, 4 high-quality sourced branded plastic cups, and tote bag with everything packaged up inside.
[separator type="thin"]
COCKTAIL MENU
Bramblin Man
Hendrick's Gin, homemade raspberry puree, fresh squeezed lime juice, and a homemade mint simple syrup
Strawberry Margarita
Milagro Silver Tequila, homemade strawberry puree, fresh squeezed lime juice, and bitter orange syrup
Spicy Margarita
Avión Tequila, orange cordial, fresh squeezed lime juice, homemade honey syrup and finished with a jalapeño tincture for the right amount of fire
Whoa, Black Betty
Grey Goose Vodka, fresh squeezed lemon juice, homemade blackberry syrup, shaken and topped with sparkling water
Brown Derby
Glenlivet Founder's Reserve, fresh squeezed grapefruit and lemon juice, homemade honey simple syrup, and angostura bitters
Black Cherry Old Fashioned
Glenlivet Founder's Reserve, homemade cherry syrup, and burlesque bitters
Tracy's Garden
Grey Goose Vodka, homemade cucumber juice and lime juice, and a basil-infused simple syrup
Irish Goodbye
Tullamore D.E.W. Irish Whiskey, Chameleon Cold Brew, homemade maple simple syrup, and oat milk
Hideaway Daiquiri
Bacardi Reserva Ocho Rum, fresh squeezed lime juice, and a homemade Grapefruit-Cherry Ginger Shrub
Bartender's Choice
If you want a fun surprise, pick the Bartender's Choice cocktail and our local bartender team will come up with a custom cocktail just for you
[button content="ORDER YOUR CRAFT COCKTAILS" color="black" text="white" url="https://sourcedcraftcocktails.com/products" openin="_blank"]
All are crafted at Sourced's kitchens in New York, Dallas, Austin, San Francisco and now Los Angeles by a team of certified professionals according to all health and safety standards. At home cocktail enthusiasts select their tipple of choice via the Sourced website and will receive one 750ml bottle of the appropriate spirit along with a bottle of batched cocktail mixer, made from fresh fruits, juices and other ingredients.
All packages are sealed completely ensuring freshness and quality.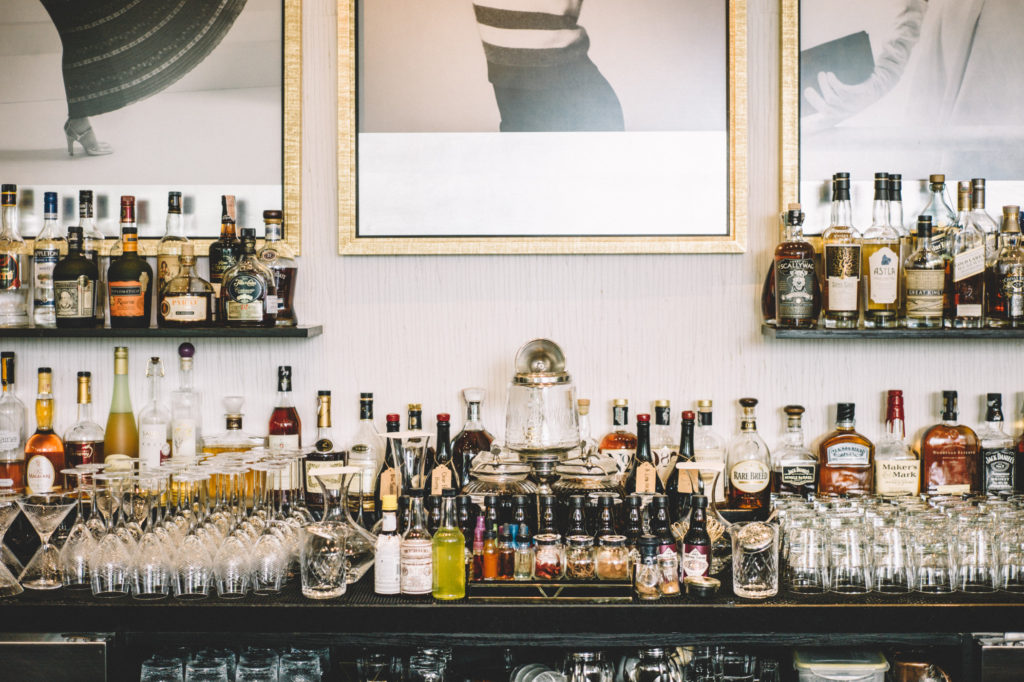 The mission of the United States Bartenders' Guild is to unite professional bartending. Activities include working with committed partners to enrich the career advancement of members through peer-to-peer learning, expert instruction, service projects, and competition. In times of crisis, the USBG is a trusted source for the community in terms of guidance and support, through the USBG National Charity Foundation and specifically the Bartender Emergency Assistance Program which provides grants to those in need.
Workers at bars and restaurants are out of work with the closures across the country.
"As always, we at the USBG are here to help our community in every way we can," said Aaron Gregory Smith, Executive Director, USBG. "Our goal is to serve those who serve the rest of us. We are thankful for the support of Sourced Craft Cocktails in developing this program to help get bartenders back to work during this time."
Those at home can visit www.sourcedcraftcocktails.com to place an order for the bottled cocktail of their choice. Bottles cocktails are currently available New York, Dallas, Austin and San Francisco, with Los Angeles coming online Friday, March 27.
If you're a bartender that lives in any of these markets and needs work, please reach out to us at staffing@sourcedcraftcocktails.com
Here's to the day this quarantine is lifted and moments of gathering with strangers and friends to have a drink is our norm again SOON…