[title maintitle="Brunch Isn't Gone Forever" subtitle="It's Just Wearing a New Outfit |
To-Go
"]
Los Angeles is a free spirit with all the style sense to appreciate nature, boldness, and really good flavors. It also happens to be the land of happy brunchers—well, pre-COVID that is. Sure, we got a glimpse of life resuming back to normal this last June but that short-lived flurry of going to restaurants and dining-in has since been called off.
So what's a diner to do when they're craving brunch and are tired of cooking at home?
Order takeout of course! While we do out best to stay up on restaurants offering curbside pick-up and takeout/delivery, take heart in knowing your cravings will be met with satiating options. You can still don your best brunch outfit to go pick it up. The only way to feel like the world has resumed to normalcy is to do everything we can to keep up routines, including weekend brunch with the girls, or keeping up bro-brunch, or if you need a reason to take the kids out to make a mess at someone else's table, we get it.
Maybe you can't post up at a table, but you can transform your own kitchen or backyard into a dining mecca until dining out in actual restaurants resumes its regularly scheduled programming.
This month, I've put together a list of local spots offering weekend brunch to-go. Indulge this once. You deserve to feel alive and so full you unbutton that top button (if you're wearing pants that is)!
[separator type="thin"] [columns_row width="third"] [column]
[/column] [column]
[/column] [column]
[/column] [/columns_row] [separator type="thin"]
L'Antica Pizzeria da Michele | Hollywood
Tucked in the heart of Hollywood is L'Antica Pizzeria da Michele. The Pizzeria brings the charm of rustic Italy with cuisine that transports you into the Italian countryside where old Italian men walk with fresh baked bread loaves tucked under their arms while they tip their hats to passerby's, the smell of poured red wine lures you off the stone lined path, and where laughter invites you to feel at home. While sitting at the restaurant is currently "on hold", our imagination is at-the-ready and in need of revitalization.
This eatery brings traditional Italian technique and cuisine to Angelenos. Their brunch menu, which is available on the weekends, features classics and Italian iterations on breakfast items such as Porchetta & Eggs Pizza, and Prosciutto & Uovo. Beyond the entrée items, they offer plentiful house made pastries, complemented with fresh pressed juices and Lavazza coffee and espresso drinks, all of which are available to go.
[separator type="thin"]
Manuela's | Arts District, DTLA
Remember when roaming 4th Street downtown meant popping into one of the many bars, ordering an early weekend morning cocktail with zero guilt, only to stroll into a few of the local art galleries to feast your soul on the work of others? Oh how those days are ones to long for. But deep in the Arts District, Chef Kris Tominaga is putting a little flair back in home bound brunch, because even Manuela knows we all need the extra motivators.
With his on-site produce sourced from Hauser & Wirth's garden, it's almost as if ordering this brunch takeout could transport you to the swanky rooftop gardens that downtown started seeing budding up here and there. Maybe the farm isn't your idea of luxe but just for a moment imagine a community table set up in the middle of the veggie gardens with fresh verbena blooms blossoming all around, the sweet sound of chatter, and freshly poured cocktails, mocktails, and bubbles glistening in the stillness of the perfect stemware. It may seem simple, but these days simple conversation with other humans is a luxury.
So what does Manuela's have to offer? American Heritage style brunch that includes Chef Tominaga's Cherokee Tomato Toast with Dungeness crab dressing, house brioche, benne seeds, dill, chive; Shrimp & Rice Grits with hen of the woods mushroom, bacon, lemon, parsley; Roasted Poblano & Goat Cheese Quiche with oat crust, arugula, pecorino, lemon; and Cream Biscuits with Steen's butter and strawberry pluot jam.
Order for pick-up and delivery via Tock or Postmates.
[separator type="thin"]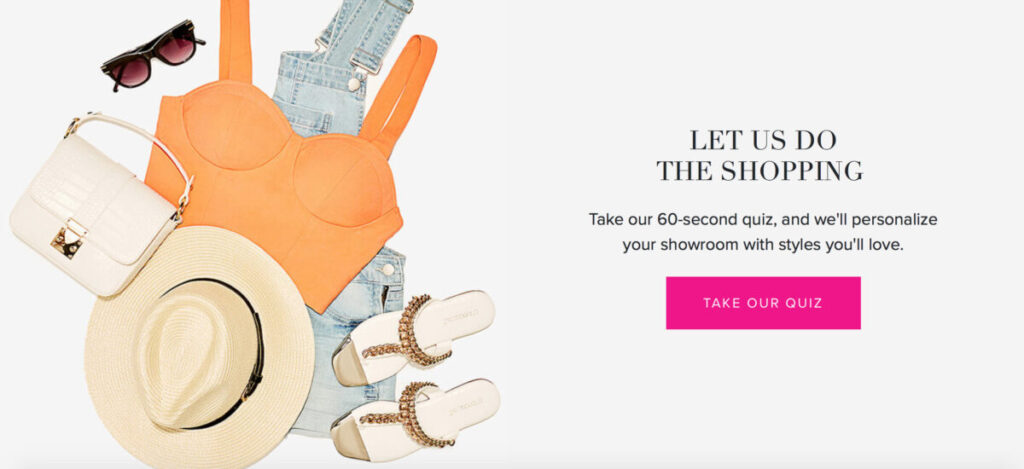 [separator type="thin"]
Somewhere in the far off galaxy of a parallel universe, the world doesn't pause. Brunch with friends continues, outdoor activity is commonplace, and life consists of planetary awesomeness. Here in Santa Monica however, its Interstellar's newest brunch that will take you somewhere otherworldly… just with gluttonous culinary staples in the place of a spaceship.  The LA beach side eatery aims to bring people together through globally inspired comfort cuisine.
Creating a union of international flavors together with American foundational ingredients, the result is new, innovative twists on brunch favorites. Chicken and waffles take on new meaning with the Katsu Chicken + Waffles made with panko-breaded chicken breast atop a freshly baked waffle with homemade maple butter, or the Breakfast Burrito with soft scrambled eggs, bacon, cheddar cheese, pico de gallo, and guacamolito (oh, you'll see), or go back to childhood whims and order the Breakfast Grilled Cheese with prosciutto, mortadella, fontina, fried egg, and truffle oil. The grownup takes on classic gluttony is worth the planetary adventure—and brunch deserves the perfect amount of abandon.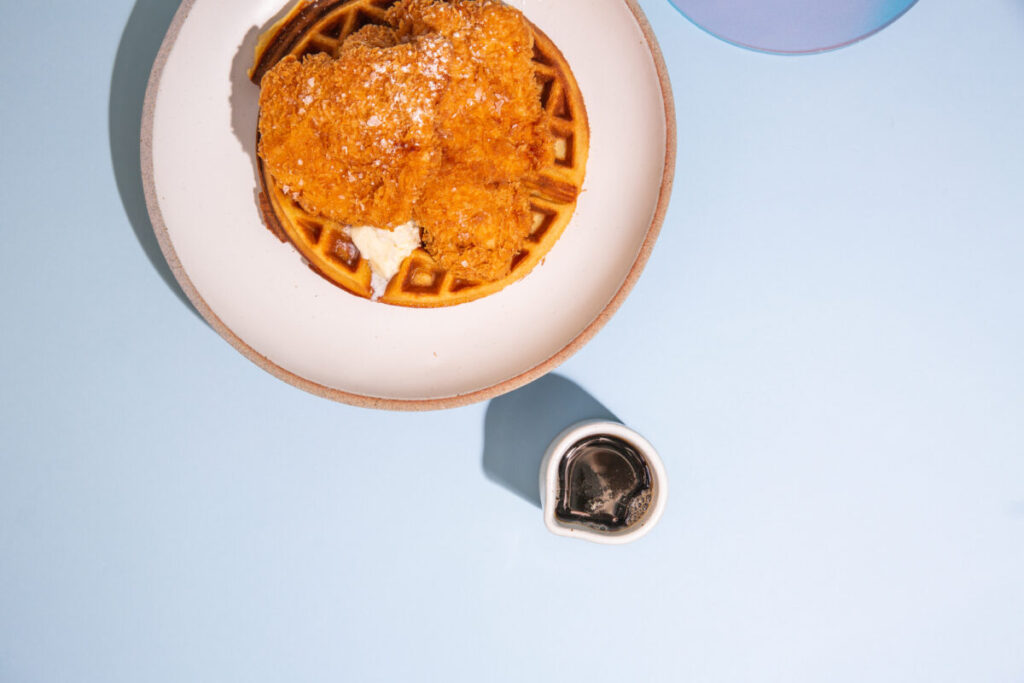 [separator type="thin"]
Bravo's "Top Chef" with Tom Collichio and Padma Lakshmi made cooking competitions next level from the onset, so when winner Chef Brooke Williamson and her husband Nick Roberts opened Playa Priovisions in 2014, Westsiders have happily flocked to dine there. Adapting to the newfound COVID climate, the restaurants 4-in-1 concept that includes Dockside is proving a wonderful takeout option.
Their weekend brunch menu ranges from bakery offerings such as Brooke's crowd favorite Maple Bacon Cinnamon Rolls to the seafood on ice. There are also light salads and indulgent plates and sandwiches, but let's get back to those cinnamon rolls (Indulgent and worthy of added caloric intake)! Some of Brook'e signatures include the Breakfast Sandwich with turkey, bacon, sausage, Gruyère, fried egg, vinegar cooked collards, and avocado with house-pickled habanero hot sauce on ciabatta bread; Cajun Shrimp & Dungeness Crab Benedict; Skillet Baked Eggs with seasonal vegetables, kale pesto, arugula, and prosciutto; and Buttermilk Biscuit & Lobster Gravy with celery salad. So yeah, brunch just got a little tastier.
Order via phone – (310) 683-5019
[separator type="thin"]
Kitchen Mouse | Highland Park
Brunch all day is a winning lotto ticket if you think about it. And vegan brunch available all day and night? That's a double win! So thanks to Kitchen Mouse, the vegan hotspot in the cool kids city of Highland Park, you can brunch seven days a week from 8 a.m. to 8 p.m. and feast on Snickerdoodle Pancakes that are made with oat corn and buckwheat with cinnamon coconut sugar sprinkle, topped with cinnamon coconut sugar butter when that midday craving comes on. Other winning menu items include Mikey's Gluten-Free Chilaquilles that includes *nuts*, tortilla chips, enchilada sauce, cashew cheese, cilantro cream, black beans, avocado mash, slaw, pepitas, and green onion; Avocado TLT with maple tempeh bacon, avocado dressed in olive oil and herbs, cherry tomatoes, and dijon aioli on millet toast served with house salad; or the Tikka Mushroom with crimini and oyster mushrooms, poblano hash, tikka sauce and cilantro mint chutney, cucumber mint salad, and a side of daal.
The added beauty and appeal of Kitchen Mouse is that they also offer fresh baked vegan goods, a grocery store, pre-made heat-and-serve dinners, soups and sandwiches, coffees and teas, and an on-site retail shop. Kitchen Mouse is the vegan haven you know you need. Named aptly with the sweet little notion that somewhere running around is a busy little house mouse donning a tiny little apron, happily scurrying, it's a nod to the days of ole where a grocer was a one-stop shop including a house bakery Café, grab-n-go, and darling little retail finds. (And yes, they're rodent free. It's just a sweet name!)
[separator type="thin"] [columns_row width="third"] [column]
[/column] [column]
[/column] [column]
[/column] [/columns_row]