Women Taking Control of Their Portrayal
Less misogyny, more feminism is the power behind this extraordinary exhibition of creative photography.
For as long as time has existed, women have been portrayed as little more than ornamental figures when it came to their depiction in art. Especially when looking at the history of male photographers capturing our likeness. Somehow through the perceived lens of the male narrative, women aren't always shown in their true form as strong, powerful, empowered, ethereal and as extraordinary beings. And they are.
That's where the W.O.W. (Women on Women) Exhibition at Galerie XII's, Santa Monica's Bergamot Station's newest gallery steps in and redefines an outdated notion and an oversimplified version of the prowess of the female essence. Exhibiting this pioneering show of five female artists, Patty Carroll, Maia Flore, Mona Kuhn, Ziqian Liu, and Anja Niemi is Valerie-Anne Giscard d'Estaing. The daughter of former French President Valery Giscard d'Estaing, her desire to embolden women to challenge the status quo is evident in this powerful display of a woman's fierceness—and it is daring and refreshing. The pieces are feminine and courageous, honest, and infinitely and categorically authentic. They also are perfectly timed with Women's International Day and Women's History Month.
The exhibition also showcases artists that have inspired so many female artist throughout time, giving a voice to the many artists vying for visibility in a male dominated field. W.O.W. is an opportunity to see women as they should be seen. Rather than a sensual undertaking exposing women as mere objects, each artist takes the time to showcase the many layers and beautiful complexities that make women so incredibly unique. 
The diverse array of chosen works triumphantly explore different ways of expressing the strength and beauty of the female spirit.
The models, which are often the artists themselves, are represented anonymously in either a poetic, atypical, colorful or sensual way that does not shy away from embracing womanhood in all its rich, complex and multifaceted totality.
Female artists have long played a quintessential role in art, challenging the status quo and transforming the art world forever with their prolific contributions including, but certainly not limited to, visionaries like Frida Kahlo, Georgia O'Keeffe and Elaine Sturtevant. Taking inspiration, WOW celebrates women and devotes itself to honoring their artistic accomplishments."
With a deep curiosity for how this much needed exhibition came to be, we wanted to speak with Giscard d'Estaing directly, as well as exhibiting artist Patty Carroll.
[columns_row width="half"] [column]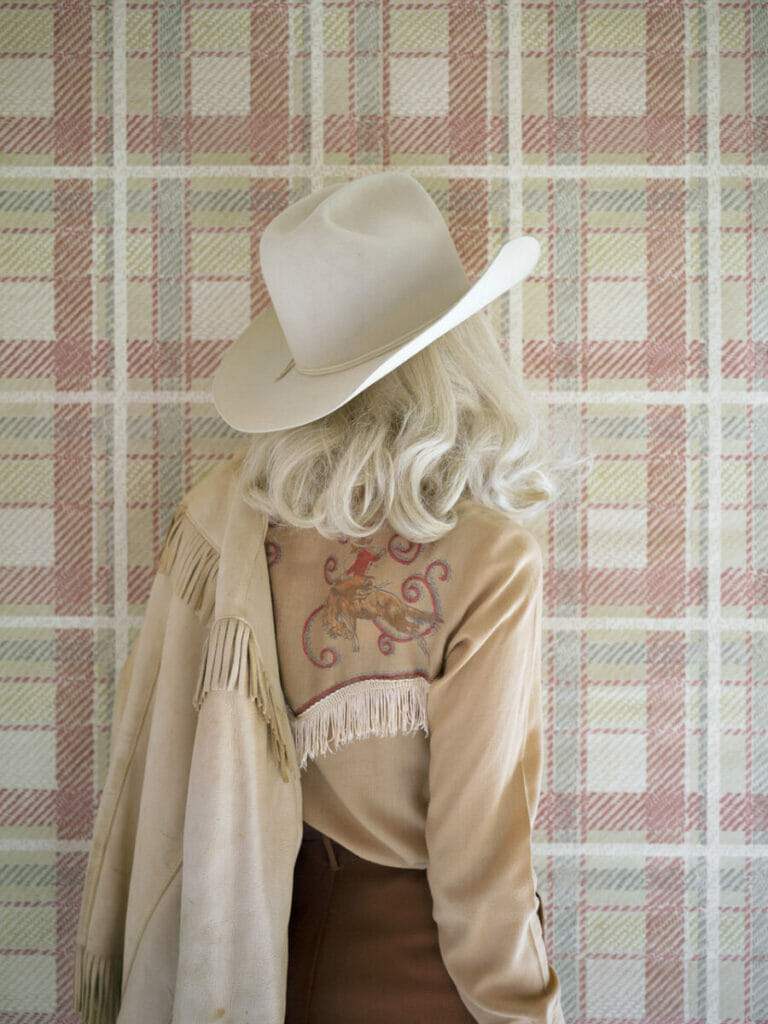 [/column] [column]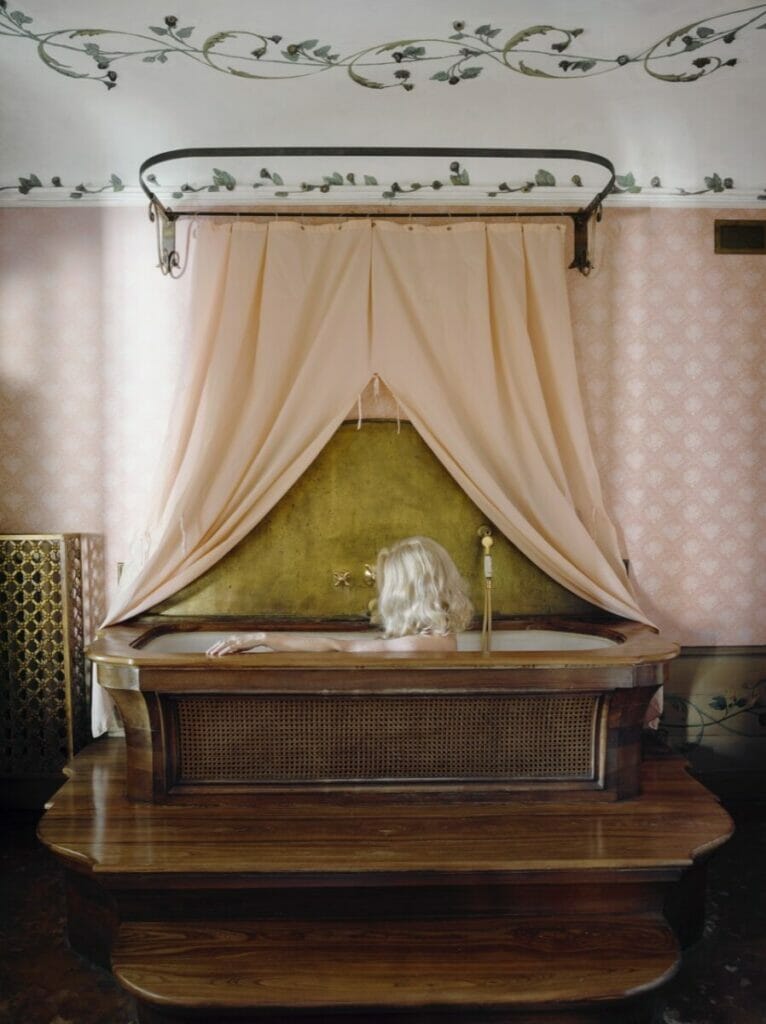 [/column] [/columns_row]
As the fight for gender equality continues, how can art help change the narrative and draw attention to the importance of women empowering women?
Valerie-Anne Giscard d'Estaing: The Arts have historically been dominated by men with a few brilliant exceptions. In the past, women were deemed unable to create competitive original artworks. This started to change in the 20th century, most particularly in the medium of photography. Some outstanding women were taken seriously and developed significant careers, such as Margaret Bourke-White, Gerda Taro, Dorothea Lange, Sabine Weiss, Martine Frank, or Susan Meiselas. They brought a woman's perspective and sensitivity to subject matters which were typically rendered male: the wars, social issues, business.
A more recent generation consisting of players such as Cindy Sherman and Nan Goldin has focused on what it is to be a woman. Their work is not documentary, but creative. Through images that they stage, often taking themselves as the main model, they portray the world in which they live, bringing awareness and recognition of the "woman's condition" to the foreground.
The current generation draws on what these pioneers have built and have grown stronger over time. Women no longer have to excuse themselves for being creative or hide their talent. They can express their feelings and their opinions through their images without reprieve.
They fight for equality, freedom, and a safer planet for us all.
Patty Carroll: By being true to ourselves, and not backing down or out.
What does this exhibition mean to you?
Valerie-Anne Giscard d'Estaing: As the curator of the exhibition, I aimed to show artists from different ages, origins, areas, and visions, who had all chosen to express themselves by photographing the female body. For ages, nudes have been mostly painted and photographed by men, quite often with a more or less erotic subtext.
These women have gone beyond that staple and expressed the beauty of the body they inhabit, its link to nature, and it's ability to express feelings or situations.
Patty Carroll: I am very pleased to be part of this exhibition celebrating the visions of women. I hope my humorous narratives will be a source of joy and fodder for thought about what and how women perceive themselves in our complicated world.
[columns_row width="half"] [column]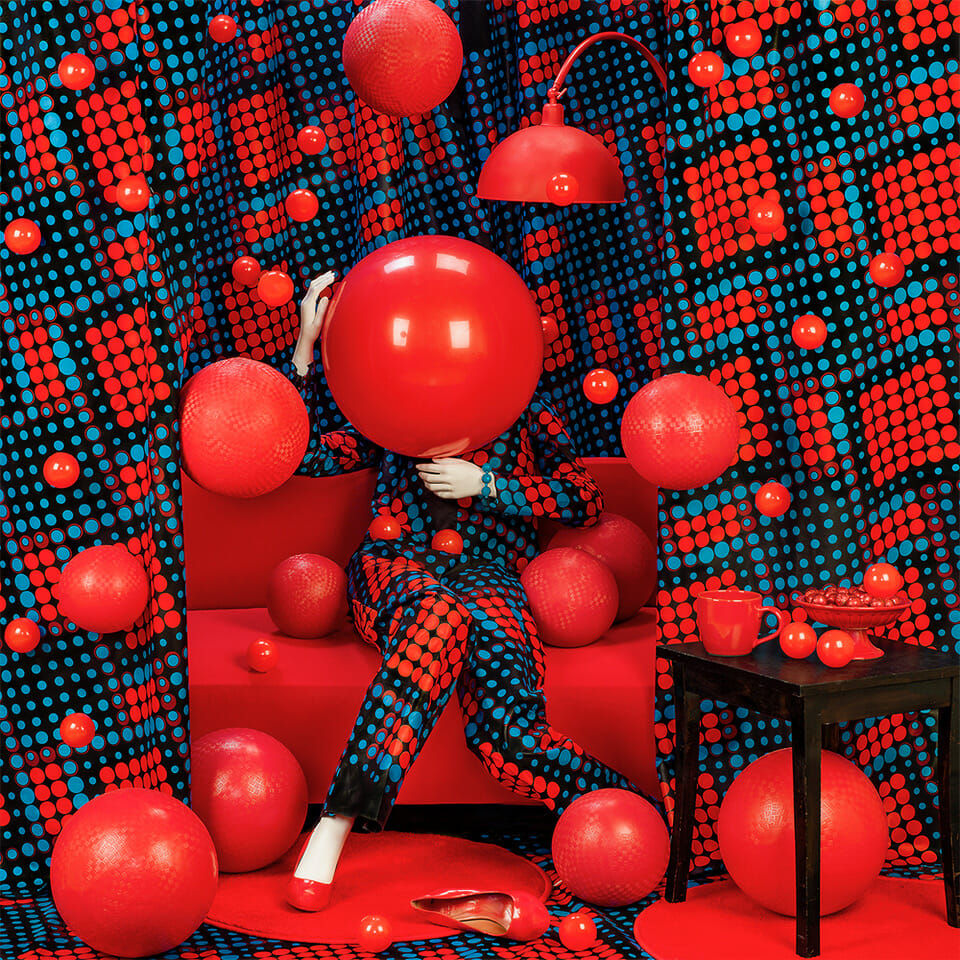 [/column] [column]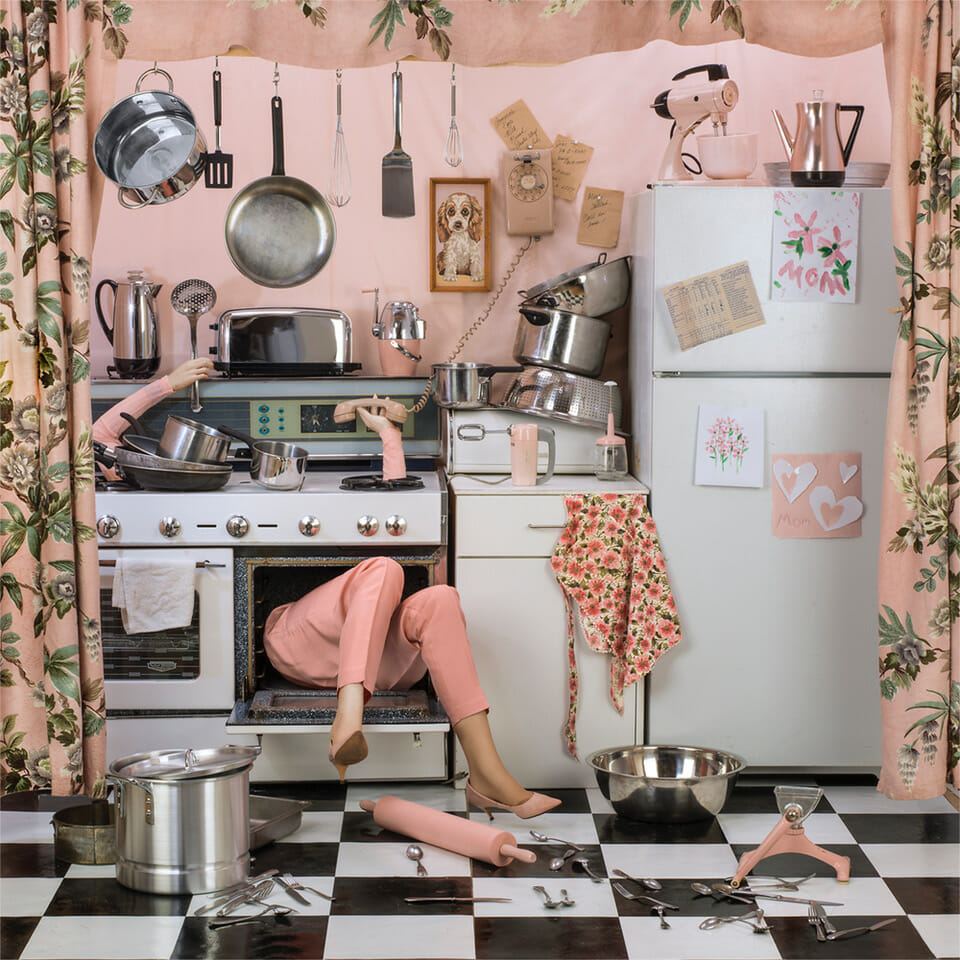 [/column] [/columns_row]
How can we (media and women) continue to champion more exhibitions and one another?
Valerie-Anne Giscard d'Estaing: Even if there has been a vast improvement in recent years, there is still a lot of work to be done before Women Artists are able to reach the recognition of their male counterparts. If you look at the Art Market, the difference in prices is still staggering. Solo exhibitions in the main museums are still mostly masculine. Curators of the main museums are still predominantly and disproportionately men.
However, things are changing, and women are more assertive now than ever. There is no reason why, in the near future, Women Artists should not match their male counterparts' success. Every woman should feel proud of their achievements and we should collectively continue to support them and advocate for a more equitable art world.
Patty Carroll: Do more work, get it out there, and be graceful and strong about it! I am not a social worker, I am an artist with messages to myself and other women.
The story is not really about being a cowboy. It's about wanting to be another.

— Artist, Anja Niemi
What do you hope to inspire in the world through more exhibitions of awareness?
Valerie-Anne Giscard d'Estaing: Through the Arts, women can help to create a better world. More peaceful, sensitive, caring, compassionate, truthful, and inclusive.
Patty Carroll: I hope more girls will seriously consider art/photography a system of expression and livelihood. As we have learned with Kamala Harris, we need people who look like us and think like us to be exceptional models and mentors for inspiration. As artists, we tend to be more myopic in our outlook.
I hope that more places like this gallery and more museums will present work by women and about women to offset the imbalance in our visual language.
---
[columns_row width="half"] [column]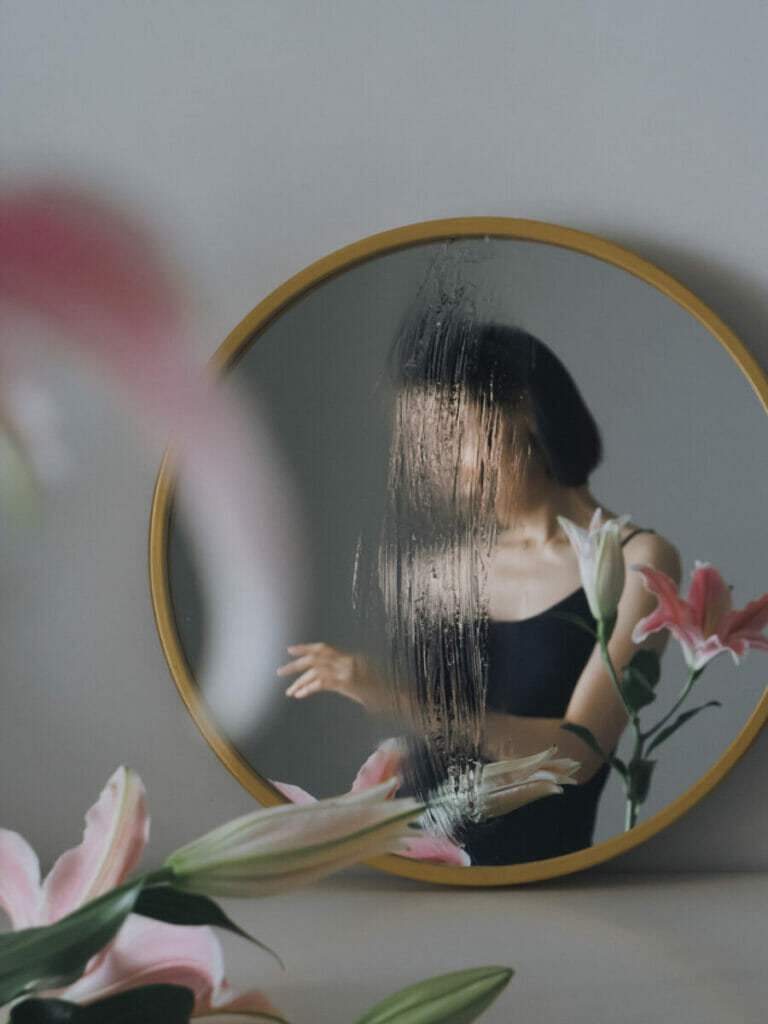 [/column] [column]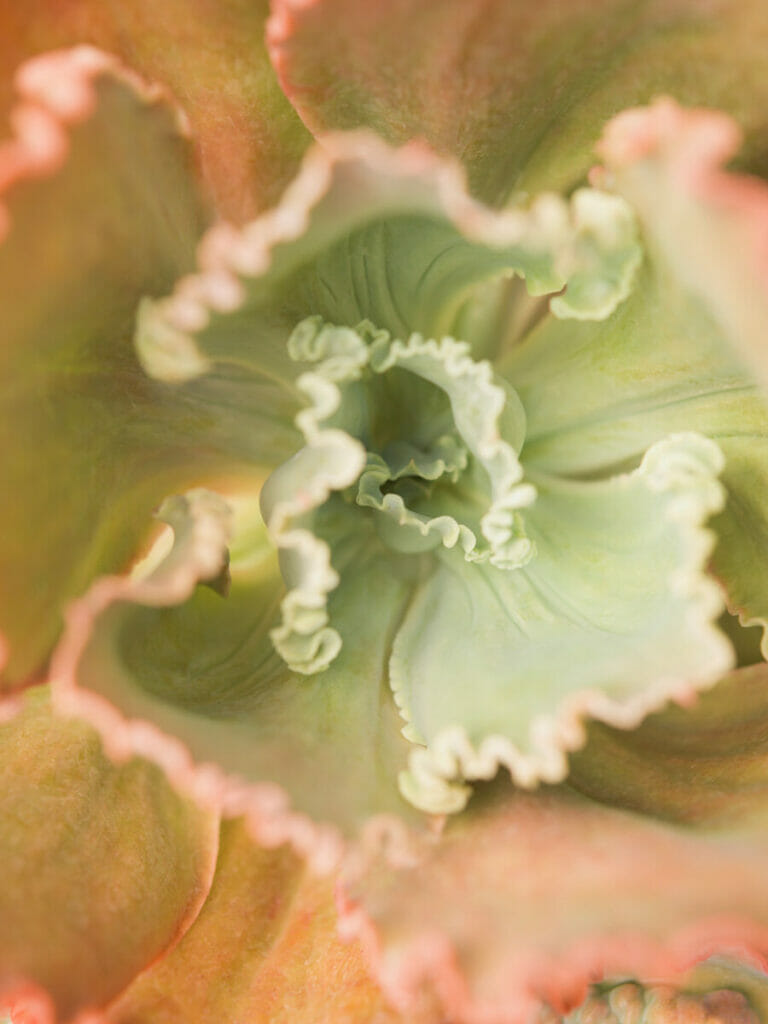 [/column] [/columns_row]
GALERIE XII LOS ANGELES PRESENTS …
WOMEN.ON.WOMEN (WOW) EXHIBITION, HONORING THE STRENGTH OF THE FEMALE SPIRIT
EXHIBITION: January 26 to April 10, 2021
Galerie XII Los Angeles (www.galeriexii.com) presents Women.On.Women (WOW) exhibition from January 26 to April 10, 2021 at their new gallery at Bergamot Station Arts Center (2525 Michigan Ave. Suite B2, Santa Monica, CA 90404), which features four exhibition spaces and is open during COVID for limited-capacity viewings and private appointments. The pioneering show about women seen and emboldened by women showcases the works of five female artists – Patty Carroll, Maia Flore, Mona Kuhn, Ziqian Liu, and Anja Niemi – and, will also be available to view virtually on their website.

Founded by Valerie-Anne Giscard d'Estaing, the daughter of former French President Valery Giscard d'Estaing, Galerie XII LA's curatorial goal is to showcase the pioneering works of photographic artists from Europe and Asia – many of whom have not shown their work on the West Coast before – to the Los Angeles community. Valerie-Anne says, "This exhibition highlights female artists' work on the female form. From a diverse array of backgrounds, each artist has something unique to express and was chosen because their perspective on what it feels like to be a woman is respectful and urges the viewer to be contemplative."

Galerie XII Los Angeles located at Bergamot Arts Center (#B2) is open Wednesday – Saturday from 11am – 6pm or by appointment: (424) 252 9004
[columns_row width="half"] [column]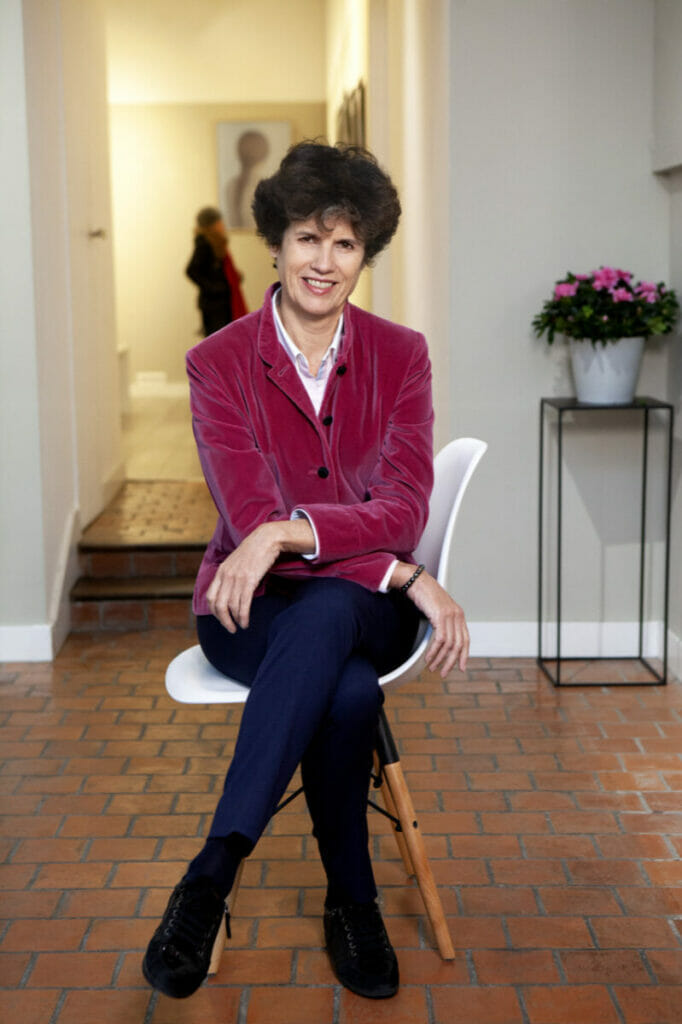 [/column] [column]
[/column] [/columns_row]
Patty Carroll, Anonymous Women: Domestic Demise, 2016-2018
In the latest narratives, "Demise," the woman becomes the victim of domestic disasters. Her activities, obsessions and objects are overwhelming her. Her home has become a site of tragedy. The scenes of her heartbreaking end are loosely inspired by several sources including the game of clue, where murder occurs in one of five rooms of the house: Dining Room, Kitchen, Hall, Conservatory, and Library.
Artist Patty Carroll has been known for her use of highly intense, saturated color photographs since the 1970's. Her showcased project, Anonymous Women, consists of a 4-part series of large-scale studio installations made for the camera, addressing women and their complicated relationships with domesticity. By camouflaging the figure in drapery or domestic objects, Carroll creates a dark and humorous game of hide-and-seek between her viewers and the Anonymous Woman. Published as a monograph in 2017 by Daylight Books, this series has been exhibited internationally, receiving multiple awards.
Anja Niemi, She could have been a cowboy, 2018
In her latest series, Anja Niemi continues her investigations of the self. This time she turns the lens to a life lived under the constraints of conformity. Every day her fictional character finds herself trapped in the same pink dress, but what she really wants is to be a cowboy, dressed in fringe and leather, riding horses in the Wild West. Through this series of photographs with multiple layers and possible interpretations, Niemi delivers her most political work to date.
Maia Flore, D'îles en lunes, 2019
French photographer born in 1988, Maia Flore lives and works in Los Angeles. She studied at the Gobelins School, became a member of Agence Vu and started exhibiting her works in 2011 at the Circulations Festival and at the Rencontres d'Arles. In the summer 2012, she left for a residency in Finland and started working on installations. In the following years, she pursued this research at Kala Art Institute of California-Berkeley and in various other places. Taking her own person as a model, Maia Flore invents situations where her hair and her body act with the landscape or the scenery and transfigure the reality. In 2015, Maia Flore became the 20th winner of the HSBC Prize for Photography. In 2020, Editions contrejour publishes D'îles en lune, the result of an artist's residency in Saint-Malo in which her photographs meet the poems of Albane Gellé.
Mona Kuhn, She Disappeared into Complete Silence 2014 – 2019
"In "She Disappeared into Complete Silence", Mona Kuhn takes a new direction into abstraction. She turns to a highly austere and restrained reductionist geometry and distilled formal purity, connecting the interior to the exterior, the visible to the hidden." Excerpt from foreword by Salvador Nadales.In 1989, Kuhn moved to the US and earned her BA from The Ohio State University, before furthering her studies at the San Francisco Art Institute. She is currently an independent scholar at The Getty Research Institute in Los Angeles.
Mona Kuhn's work is in private and public collections worldwide, including The J. Paul Getty Museum, Los Angeles County Museum of Art, The Hammer Museum, Perez Art Museum Miami, Museum of Fine Arts, Houston, and the Kiyosato Museum in Japan. Kuhn's work has been exhibited at The Louvre Museum and Le Bal in Paris; The Whitechapel Gallery and Royal Academy of Arts in London; Musée de l'Elysée in Switzerland; Leopold Museum in Vienna Austria, The Polygon Gallery in Vancouver Canada, and Australian Centre for Photography. Mona Kuhn lives and works in Los Angeles.
During 2020, Kuhn's work will be on view The J.Paul Getty Museum "Unseen" exhibition (Dec. 17, 2019- May 8, 2020) in Los Angeles, and Clervaux Cite de l'Image (Oct 25, 2019 – Oct 23, 2020) in Luxembourg.
Ziqian Liu, Mirrors
There are two main themes in Ziqian's work. The first theme is about the symbiosis between human beings and nature. To some extent, it can be said that human beings and the rest of the natural world are equal – we live in the same world, breathing the same air, mutual tolerance. In her work she tries to find a state of harmony between humans and nature, full of peace and emotion, because, in this state of symbiosis, beauty will be most embodied.
The second theme is about perspective. Things we are familiar with often remain in a fixed image, but what she is trying to convey through her work is to look at the same thing from different angles to disclose different findings. This is not only for things but also for understanding others and our hearts.
Born in 1990 in China, graduated from the University of Technology Sydney in 2015, started photography in 2018, based in Shanghai.
All of her work is a self-portrait. In her work, she combines her body, plants, and mirror images, constantly exploring the balanced state of peaceful coexistence between humans and nature. In terms of visual presentation, she is keen to create quiet images with a sense of rigor and order. Her works intentionally rarely show her face because she wants the viewer to imagine that the body in the picture can be anyone. Different viewers will have different perceptions of her works, which is what she finds most interesting and exciting about photography.