Altered Plates designed by brother and sister duo is altering cannabis cuisine throughout Southern California
[dropcap letter="T"]he term gourmet is one that hails from France and one upon a time was associated with indulgence and winemaking, though it became associated primarily with cuisine when
Monsieur Grimod de la Reynière
, deemed it respectable in the 1800s.
Reynière
, created what appears to be the first restaurant guide, 
Almanach des Gourmands
, that was published in Paris from 1803 to 1812. His guide opened the door to an entirely new way of dining. The term
gourmet
soon distanced itself from a definition assigned by the Jesuits as one of the the seven deadly sins (gluttony) as it was no longer based on food as a source of nourishment, but rather a refined and uncontrolled love of good food as redefined in the
Encyclopédie
.
Fast forward to 2021 and as time marches on—and the culinary breadth of modern chefs continues to open the door to an art form that can transcend one simply through a single bite—it's those rare and beautiful culinary discoveries that lure us in like a Pied Piper. That's where companies like Altered Plates come in. A hospitality consulting group based in Los Angeles founded by brother and sister team, Chef Holden Jagger and Rachel Burkons in 2016. Altered Plates is an innovative thought leader in the onsite consumption space and their dinners, most often paired with cannabis brands as partners, are immersive, beautifully curated with cocktails imbibed with cannabis, and gourmet cuisine that is, as the title infers, altered.
Jagger is a cultivator and a ganjier (an expert at matching the flavors in hemp and cannabis with the flavors in food). With access to the plant throughout its various growth stages, Jagger views cannabis much like a vegetable while continuing to explore innovative uses of the non-psychoactive aspects of the plant. In his creations for Altered Plates, he utilizes his years of experience as a chef at famed restaurants like Curtis Stone's Maude or cooking at the well-respected James Beard House in New York. Listed as Zagat's 30 Under 30 chefs to watch, Holden has taken his love of food and combined that with his skills and passion for careful fine-tuned dosing through a variety of techniques. "For many people, the biggest issue is around the mystery of dosing." Burkons is adamant about education for enjoyment.
"We are careful to educate all of our guests and work with them to help understand the experience, but milligrams don't mean anything to many people, or they've had inconsistent, unpleasant experiences with cannabis in the past. That lays the groundwork to change their perceptions through carefully dosed curated dinners."
Burkons has over 10 years experience in the wine and spirits industry working with mixologists and sommelier tastemakers across the country. She is the cannabis editor for national publication The Clever Root, and the VP/Associate Publisher The Tasting Panel and The SOMM Journal. She approaches Altered Plates with a devotion to quality and the guest experience, and as one of the leading voices in exploring the connection between food, drink and lifestyle with cannabis, Burkons brings a fresh perspective.
Jagger and Burkons created Altered Plates to bring a creative culinary collections fusing together cannabis, food, beverage, and old school, refined, quality hospitality. "Altered Plates was born out of a love for cannabis, food, and hospitality. After spending more than a decade in the wine and spirits industry, and with Holden's work in some of California's best restaurants, we bring a real understanding of hospitality, service and education to our approach with cannabis," says co-founder Burkons. "We are passionate about using food as a touchstone for cannabis education, and much like the lens used in the examination of fine wine and spirits, apply that to cannabis. In the past five years, we've been fortunate to continue to develop these models and extend them to our consulting work regarding onsite consumption opportunities."
As the cannabis industry forged ahead and entered into the culinary and mixology worlds, word of cannabis-infused cocktails spread quickly and some of the best mixologists began crafting cannabis art served gleefully in a cocktail glass. "I think what inspires my mixology infusions comes from treating cannabis like an alcoholic ingredient, but replacing the alcohol with natural non-alcoholic ingredients. I don't recommend creating infused cocktails that also contain alcohol, and I do not serve my guests infused alcoholic cocktails."
Mocktails can be just as balanced and beautifully composed, and with that added element of cannabis can be downright euphoric. "Making alcohol-free beverages can be a challenge, but experimenting with unique syrups, bitters, teas, and other ingredients that can help add nuance and texture to drinks is key," says Burkons. "One of my favorites is a classic and simple Mendocino Mule: A take on a Moscow Mule made with lime juice, high quality ginger beer and CBD tincture served super cold over crushed ice. It's a simple and easy swap—cannabis for vodka."
[columns_row width="half"] [column]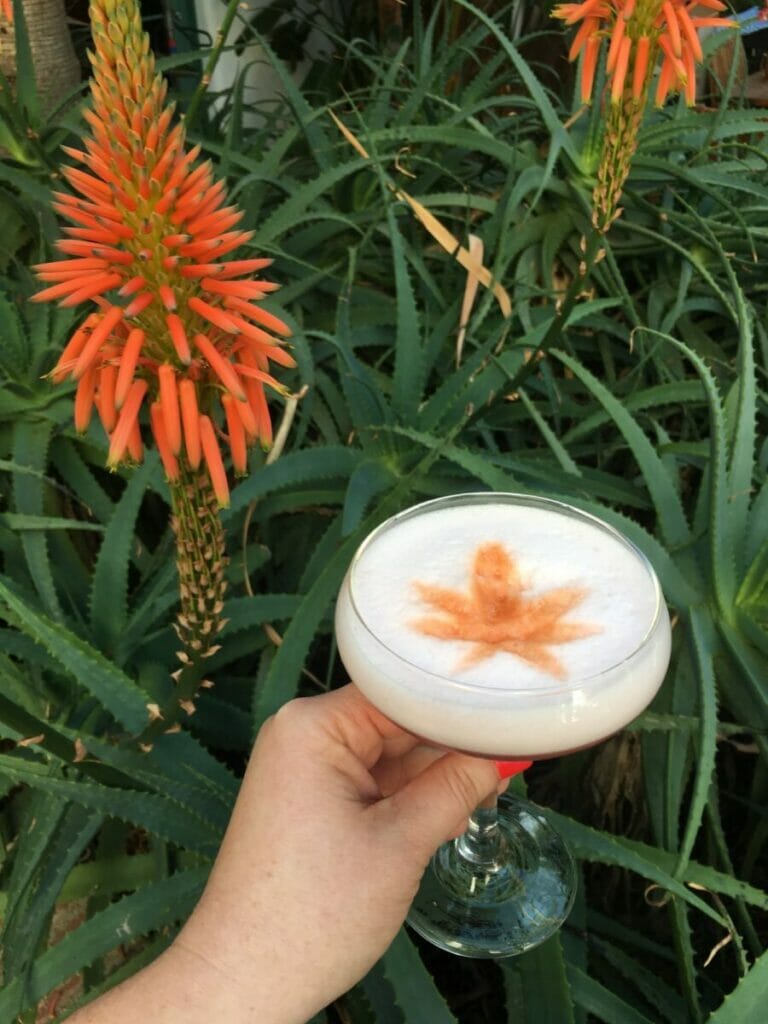 [/column] [column]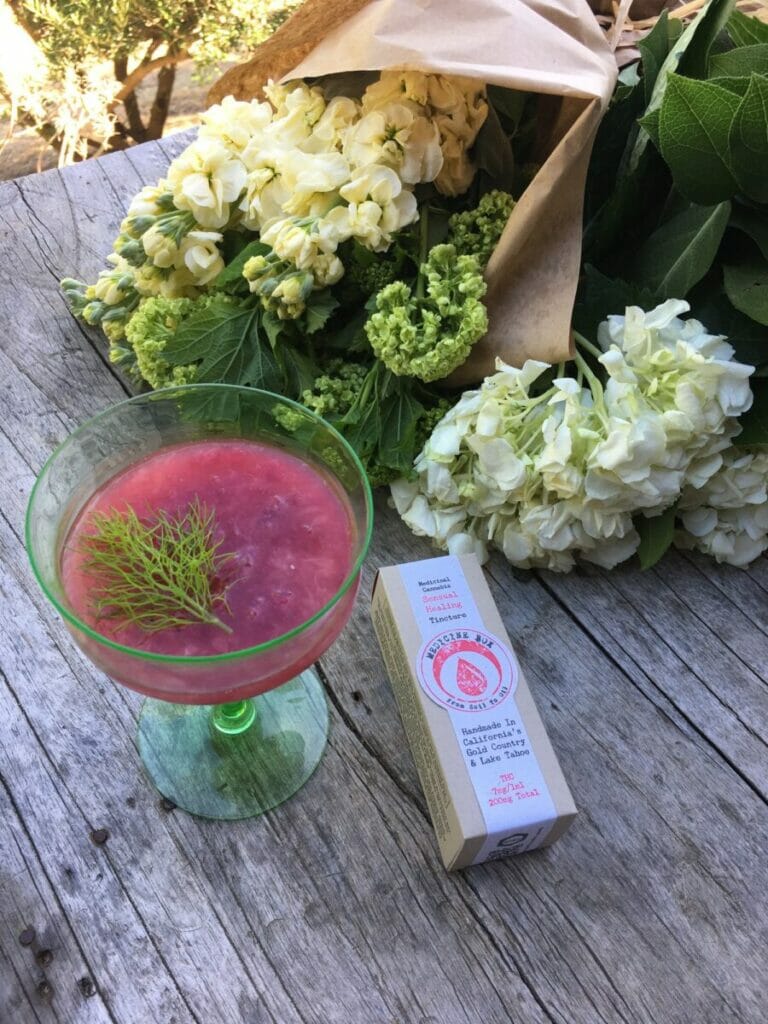 [/column] [/columns_row]
When it comes to infusing cuisine and cannabis, at some point most of us have indulged in a pot brownie or two, but when the dishes are far more thought out, cannabis can elevate the experience altogether. Inspired by seasonality and what's available at local farmers markets, Jagger prefers to be intentional with every single pairing. "By creating pairings that are very intentional, we are equally inspired by the flavors in cannabis, and how they translate into the dish when creating a menu." Says sister Burkons. "Although Holden is a very talented chef, his secret weapon is that his desserts are out of this world, so any dessert he creates is truly a memorable dish for the guest."
Cuisine can open your world in more ways than you'd expect.
Each ingredient takes you on a journey, whether it be a direct translation of the chef's emotions or the deep seeded foundation of a distant culture evident in their traditional cuisine. We learn about the world and one another through food. Berkons agrees. "Food is such an amazing gateway to cannabis exploration because it's a universal experience. We all eat and we are all familiar with that experience of sitting down to gather at a table, so introducing cannabis into that experience can feel slightly more normal for the canna-curious." She continues, "We also use food as an educational point of reference when exploring flavors that exist within cannabis. It helps address a curious guest who might not understand what a terpene or limonene is, but they'll know what a lemon smells like." Breaking it down into manageable metaphorical and literal bites is what makes the Altered Plates experience so uniquely different.
[columns_row width="half"] [column]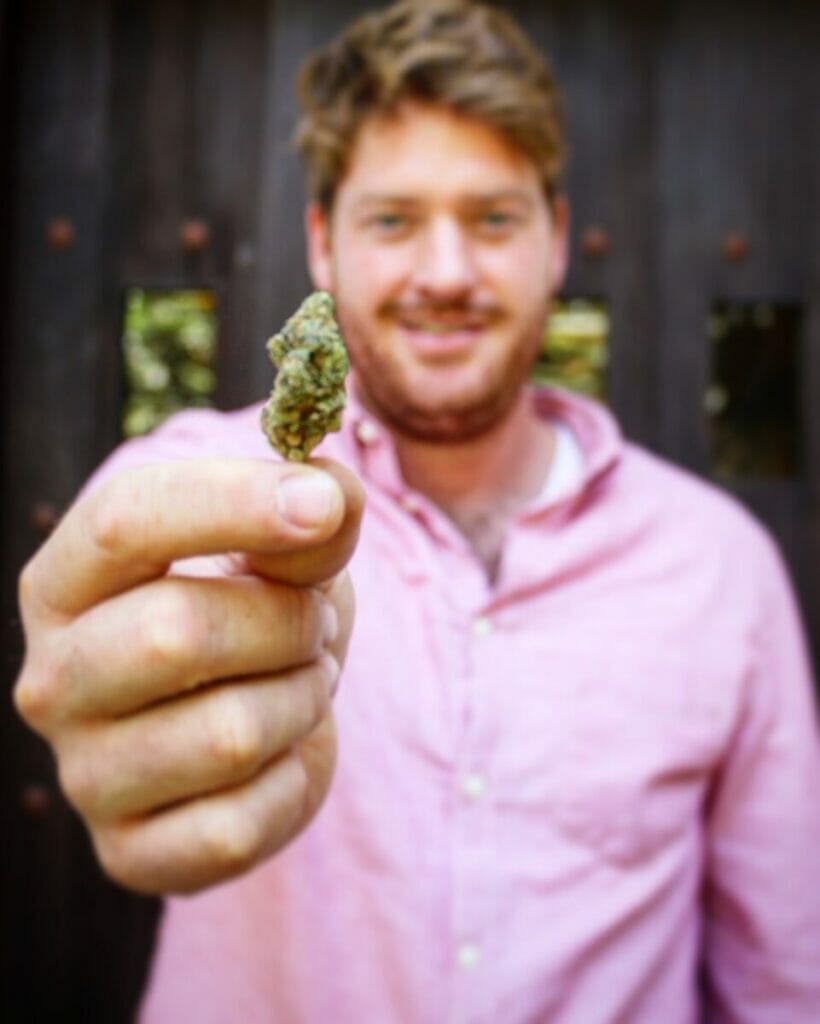 [/column] [column]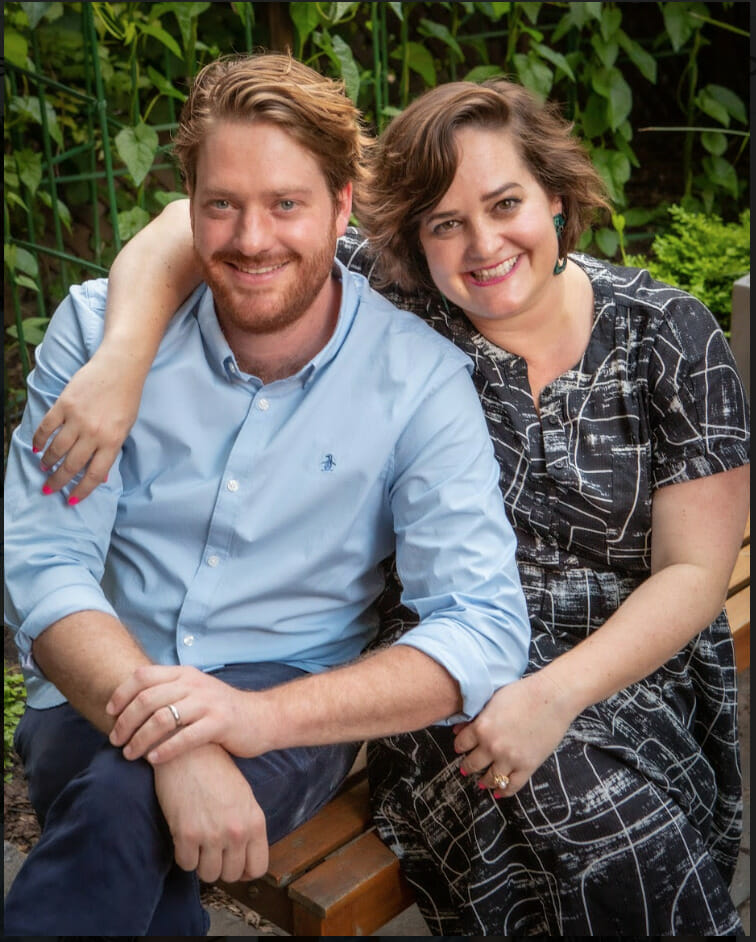 [/column] [/columns_row]
Burkons recalls their very first dinner. "Our very first Altered Plates dinner was very special. It was an intimate group of 10 who had hired us for a 5-course fine dining dinner paired with both cannabis and wine. We brought our sommelier to pour some gorgeous wines, served dishes bountifully topped with shaved truffles, and set a table with cannabis leaf-adorned florals creating an authentic tablescape" She adds, "It was a beautiful evening. And a total success. And it showed me that we were on the right path with this crazy little idea. Since then, we rarely do private in-home dinners and work much more closely with corporate clients, brands and large-scale events, but I do love the private in-home dinners. They give you a chance to really get to know your guests. I love that when we started, we frequently sat down with our guests at the end of the meal for a glass or a joint!"
When Jagger and Burkons curate a private dinner, they often use flower from their own garden if its available for pairings. They also partner with brands to assist in brand activation at events and private dinners. And oh how they miss their private dinners! In the wake of the year of COVID, they have halted private dining and events, shifting their focus towards more consulting services. "We will continue to diversify our opportunities and if and when the time feels right to get back to events and dinners, we will be open to that." The shift in all of our lives this past year has had its moments of sheer survivalism. It's when innovators innovate, visionaries map our new roads to travel down, and companies such as Altered Plates adapt to ensure the longevity of their business. For Jagger and Burons, 2021 presents new opportunities and creative outlets with new partners.
As for what it's been like working with her brother, Burkons laughs. "Ha! As a family business, that's a tough one. I don't think Holden or I ever thought we'd go into business together when we were kids, and there are definitely many challenges that come along with intertwining business and family (and our parents always have an opinion!). But what we have found that works is to communicate with each other as clearly as possible and to respect each other's work, understanding that we each have a role to play in the success of our business."
Altered Plates specializes in compliant CBD/cannabis-related culinary education, events, content creation, brand and product development, and culinary brand activations.  (This article written by Dawn Garcia first appeared in Sensi Magazine Southern California.)
[separator type="thin"] [columns_row width="third"] [column]
[/column] [column]
[/column] [column]
[/column] [/columns_row]