Versatile by Kevin Neighbors is the kind of mixed race, LGBTQ, power conversation we all need to have
If you've ever watched any film by Gary Oldman you know the man can play any character and often gets completely lost in the role he plays. The same can be said for the immensely talented young actor, Kevin Neighbors. Neighbors performed his opening night performance of "Versatile" last week, a one-man show that catapults the audience into the world of being Black, white, gay, and grappling with the societal narrative that isolates instead of celebrates.
Fr0m addressing the heartbreak of a mother giving up her two sons to the catastrophic racial injustice plaguing this nation, Versatile explores the raw truth of this young man's journey. Twenty-five years of experience laden with racism, displacement, homophobia, police profiling, fear, loss, love, uncertainty, and the deep dive into the cultural beauty and sometimes misunderstood aspects of ones roots is all wrapped up into one powerful play.
[columns_row width="half"] [column]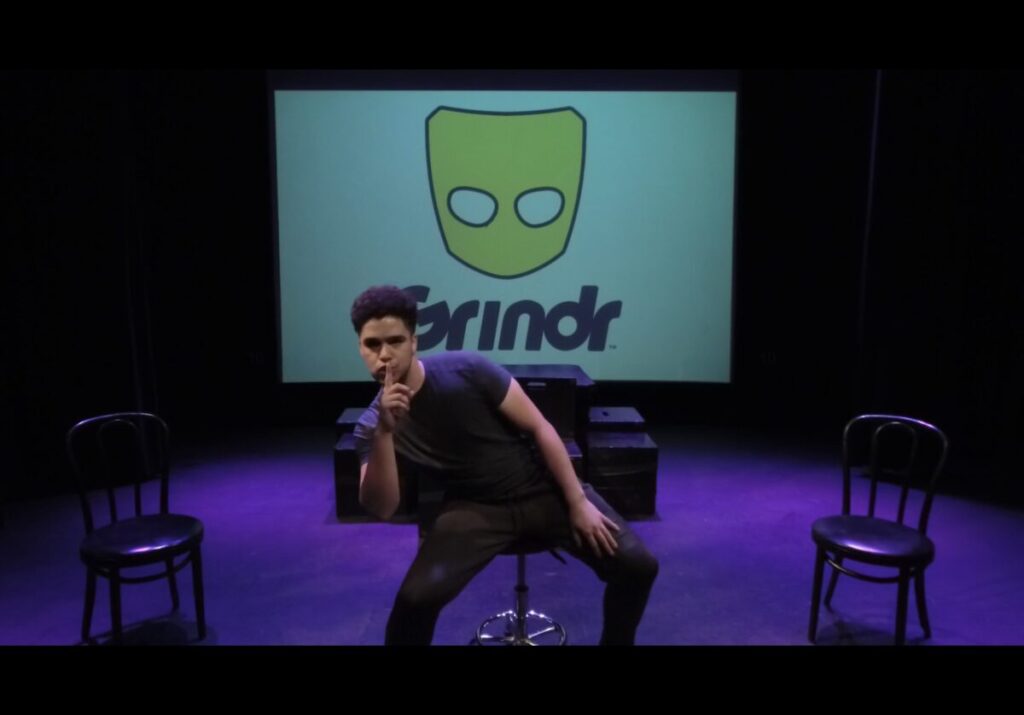 [/column] [column]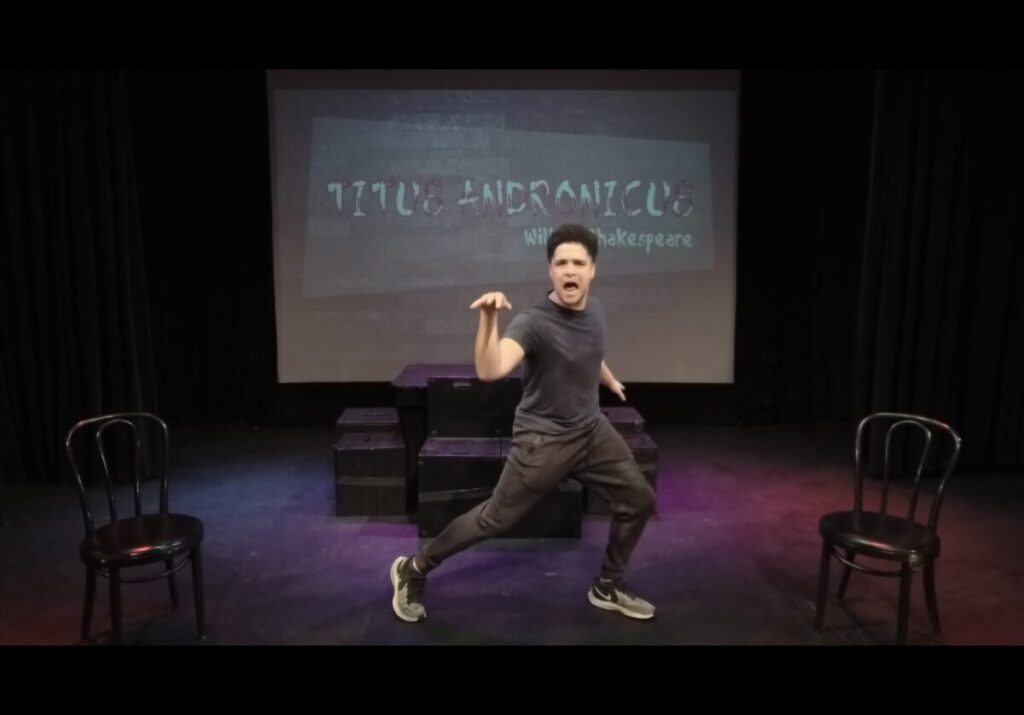 [/column] [/columns_row]
Put on by the Hollywood Fringe Festival, Broadwater Theatre is the first theatre performance we've been to since the world was on lockdown. And what an astounding performance it is! Neighbors is truly an original, authentic voice that deserves to be heard. He is humble, full of grace, and can literally play 15 different roles in a single performance—and he does.
Versatile is Neighbors' life story. In and out of foster care with his younger brother, grappling with his identity from race to sexuality, the story explores the many facets and depth all that entails. The one-man play takes the audience on a journey and while he goes in and out of characters, you find yourself enthralled and immersed in each one of their stories, forgetting they're all played by Neighbors himself. Playing himself (Kevin), his little brother, his foster parents, news anchors, lion, hyena, monkey, boyfriends, friends, teachers, police officers, racists, bigots, homophobes, and his birth mother, the ferocity and conviction epitomizes not only the power of performance art, but the raw talent of Neighbors himself.
The play is mesmerizing, painful, heartbreaking, beautiful, devastating, and unforgettable. Neighbors is a talent I hope to see grace even larger stages, but he's the kind of actor that would ignite the big screen and I hope to see him there soon. As for Versatile, we highly recommend getting your tickets below!
Broadwater Black Box | 6322 Santa Monica Blvd., Hollywood CA 90038
TICKETS $16 | August 17 @5 p.m. + August 29 @11 a.m.
[separator type="thin"]
[separator type="thin"]
ABOUT VERSATILE
Torn from the arms of a loving mother by Child Protective Services, Kevin Neighbors is bounced around the foster care system in the 90s, when transracial child placement was frowned upon. Finally, he and his brother are adopted into a white family. But his adoptive parents are not comforting models of stability nor support for their mixed white and Black children.
Being mixed-Black, Kevin struggles to exist between two worlds. With light skin privilege in contrast to his darker brother, Kevin is forced to learn his place in the Black community. Still perceived as Black by man, Kevin copes with the systemic racism dealt with by Black men today, whether that manifests in encounters with police, lowered expectations for him in the higher education system, or how he is perceived bu others in the fay community. He treads along through comedy, despondency, and emerging hope.
[columns_row width="half"] [column]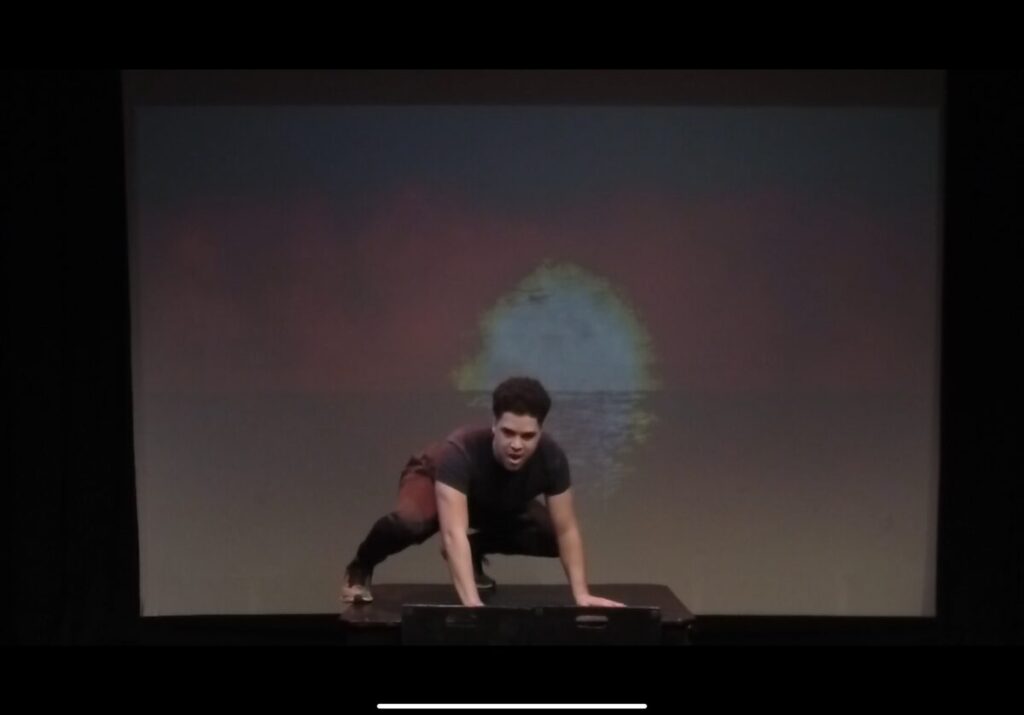 [/column] [column]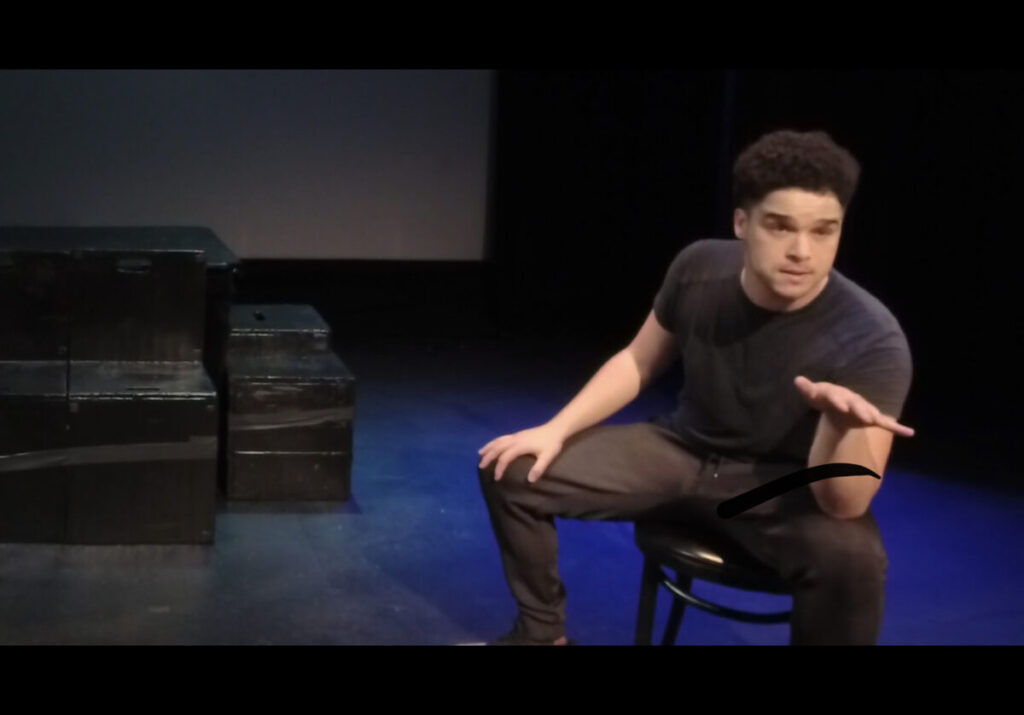 [/column] [/columns_row]
As he grows, he becomes aware of his emerging sexuality, at first denying it to some degree, but later discovering how far his pride can take him.
It's not all doom and gloom however. He finds a couple of mentors in the faculty at his university who champion his abilities. He also learns that he possesses significant emotional and intellectual resources strong enough to carry him through rough times.
Kevin performs over twenty characters in the unfolding of his narrative, utilizing acting, poetry, Shakespeare, hop hop, characterized African wildlife that serve as his Lion King-inspired guides, all tied together with dynamic digital media.
Written and performed by Kevin Neighbors, Directed by Jessica Lynn Johnson.
[separator type="thin"]
What Is Hollywood Fringe?
The Hollywood Fringe Festival is an annual, open-access, community-derived event celebrating freedom of expression and collaboration in the performing arts community. Each June during the Hollywood Fringe, the arts infiltrate the Hollywood neighborhood: fully equipped theaters, parks, clubs, churches, restaurants and other unexpected places host hundreds of productions by local, national, and international arts companies and independent performers.
Participation in the Hollywood Fringe is completely open and uncensored. This free-for-all approach underlines the festival's mission to be a platform for artists without the barrier of a curative body. By opening the gates to anyone with a vision, the festival is able to exhibit the most diverse and cutting-edge points-of-view the world has to offer. Additionally, by creating an environment where artists must self-produce their work, the Fringe motivates its participants to cultivate a spirit of entrepreneurialism in the arts.
The Hollywood Fringe Festival is a non-profit company. The festival gives 100% of box office revenue back to participating artists and venues—that's over 3.4 million dollars since the inaugural festival in 2010. Donations are essential for both day-to-day festival costs as well as the growth of festival programs and resources. To help sustain Hollywood Fringe, you can donate here.
MORE ABOUT FRINGE FESTIVALS
Fringe Festivals exist throughout the world as havens for underground and emerging arts scenes. The Fringe concept was incubated in Edinburgh, Scotland. In 1947, eight performance groups appeared uninvited on the "fringes" of the exclusive Edinburgh International Festival. The Edinburgh Festival Fringe has since grown into the largest arts festival in the world with hundreds of artists, thousands of performances, and millions of patrons every summer. It annually grosses over $100 million for the local economy and remains the biggest tourist draw in the UK.
Fringe Festivals have since sprung up in dozens of cities across the world.
Most Fringe Festivals are open and unjuried preferring lotteries, first-come-first-served, and find-your-own-venue systems to a formal selection process. This open means of programming fosters the work of both the well-established and the obscure; everyone has the opportunity to participate. Fringe Festivals nourish young visionaries by providing networking opportunities and production experience. They also provide large economic and cultural boosts for their hosting communities.