In order to lead the way, you first must pave it and that's exactly what Riqua Hailes is doing.
In the cannabis space, women nor diversity are well represented, so when a savvy, successful, female-founded Black-owned business comes on our radar, we want to know more. This month we had the pleasure of talking with Riqua Hailes, founder of the female-owned BIPOC cannabis lifestyle and events brand, Just Cannabis.
Hailes is one of the only female BIPOC-owned and operated executives in the cannabis space, and her expansion into cannabis was motivated by two personal connections: seeing how cannabis helped her mother cope with cancer and witnessing how social injustice for non-violent cannabis crimes disproportionately impacts BIPOC. Her goal is to amplify more BIPOC voices as a minority-owned cannabis brand, and change the stereotypes far too often associated with people of color and cannabis.
Hailes' success began when she founded Show Addict in Georgetown, and in 2009 she entered the hair extensions industry and opened Wave Express in her hometown of Washington, D.C. Having found success with that company, in 2012 she launched Just Extensions on the West Coast in Los Angeles. "With the Weave Express, the success of that business led me to LA to open Just Extensions and to document my journey with my film Just Extensions." The documentary film exposes the mediocre hair products out there and Haile's determination to travel to the source until she found the best products for her clients. Making the documentary opened Hailes' eyes to so much more beyond hair.
Her global travels led her to villagers who cut then sold their hair for survival, women and children who sacrificed their hair for religious beliefs and vendors who unapologetically manipulated the system for financial gain and it impacted Riqua profoundly. The film educated viewers on how hair is processed, marketed and sourced from the beginning to when the product reaches consumers.
After having success with Just Extensions, Haile was ready to tackle something even bigger and more impactful: cannabis. And in 201, Just Cannabis was born. A firm believer in the power of the plant, it began with her stylists whose hands would tire and cramp from putting extensions on all day. "I started developing the product with my team of hairstylists I worked with." With the intention of easing her stylists' discomfort, the product development was really coming along … until Haile's mom was diagnosed with pancreatic cancer in 2019. She knew then that she needed to press pause on product launch.
"When Mommie got sick, I paused the launch to care for her full-time, but I continued to formulate products," says Hailes. Her mother was struggling with painful neuropathy ignited by the cancer. "The neuropathy was so annoying we tried everything the doctors suggested, and nothing helped. I insisted my mom try using some of my CBD products and it immediately eased her pain, gave her more sensation in her fingers and toes and that's how the name was created. I knew the formula was effective."
Hailes' relationship to cannabis started long before her mother was diagnosed, but that journey was pivotal in her decision to devote her time to developing Just Cannabis. "I was involved in cannabis before my mother's illness, but it was her illness that allowed me to see how powerful and useful the plant can be. Pancreatic cancer is painful and she handled that well, but the neuropathy pain for her was nagging and trying. Once I started to use the product I developed, I could see how it relieved her pain." She adds, "That is when I embraced being a true believer in the power of my vision and product. I began sharing it more with people who had intense pain, and the results were continually great. That word of mouth led to launching the company and going to market— thanks to the growing demand of the product I've created."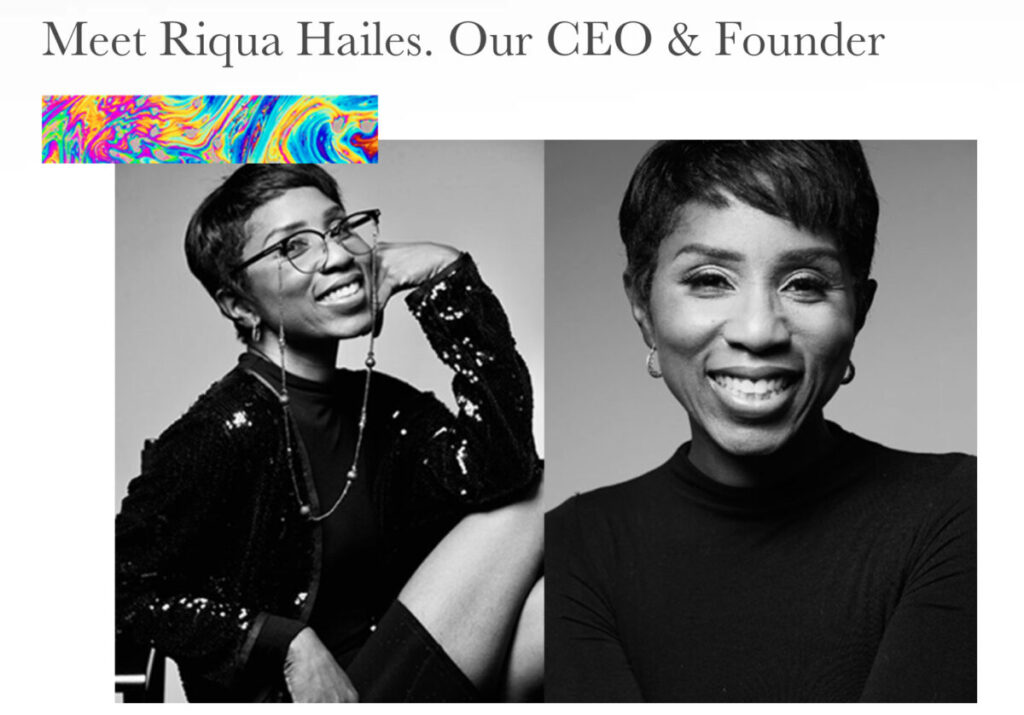 Growing up in D.C., Haile saw first-hand the inequities in the Black and Brown communities when it comes to non-violent cannabis crimes and the continued arrests. Communities marginalized and stigmatized by a system in need of reform, that is one of the primary reasons she wanted to get into the space: to destigmatize and decriminalize cannabis and be instrumental in changing the narrative. "Society generally sees Black people, especially Black men as a threat. Just Cannabis is a Black-owned brand built on the education, resources, and funding by Black people. Once people of color are at the table, we can start to change the narrative and Just Cannabis will be at the forefront of that change."
Despite cannabis usage rates between whites and non-whites being similar, Black Americans are arrested for cannabis offenses at a rate of nearly 4:1, compared to whites. And in a nation with nearly 700,000 cannabis-related arrests each year (a number that was over 800,000 a few years ago), these policies affect an enormous number of Americans. Passionate, driven, and determined, Haile has a clear message. "The wave of cannabis legalization efforts has put a spotlight on the war on drugs related to racist policies that harmed communities of color for decades. Just Cannabis is uniquely positioned to reinvest in these communities."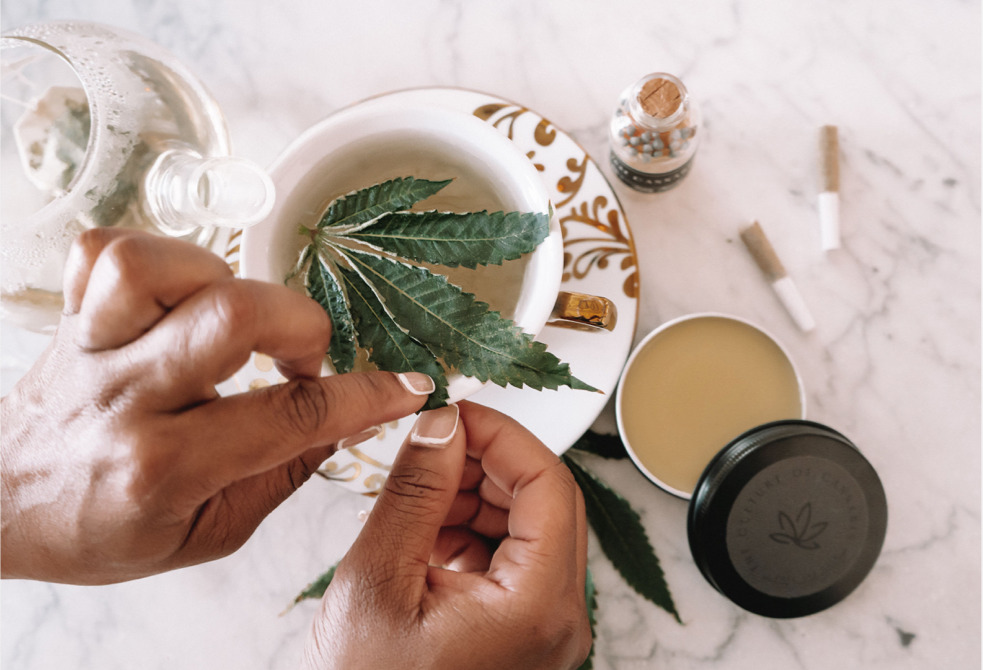 With 12 percent of Americans (that admit it) use cannabis, the market is primed for growth, and that is immeasurably true of BIPOC and female-owned cannabis companies. Haile knows there are challenges and victories that happen along the way, and navigating through those is how you gain momentum. "The awesome thing about Just Cannabis is I have a passion for the product and the industry. The challenges are the policies that are ever-changing, and an industry being led by men. The victories are my business experiences in California and my consultant team."
As for her advice to those looking to get into the space, she advises, "Always have a plan of action. Many entrepreneurs I speak to have the passion and vision, but they lack a plan-of-action and realistic budget goals. I know it's hard and frustrating but it's the key to having a successful brand." She continues, "I enjoy paying it forward. I have been an active board member of Girls With Gifts for the last 10 years and our motto is reach back, pull forward. We are committed to helping raise others up starting with education and leadership." When we asked her how the media can play a more critical role in helping spread that message.
She adds, "The media can start by highlighting everyday women that are relatable. The media focuses too much on celebrity life which creates unrealistic life goals."
When it comes down to what makes her happiest? "I love my family and friends they make me so happy. Especially my soon-to-be husband, a wonderful life partner. That is happiness." As for what's next and what is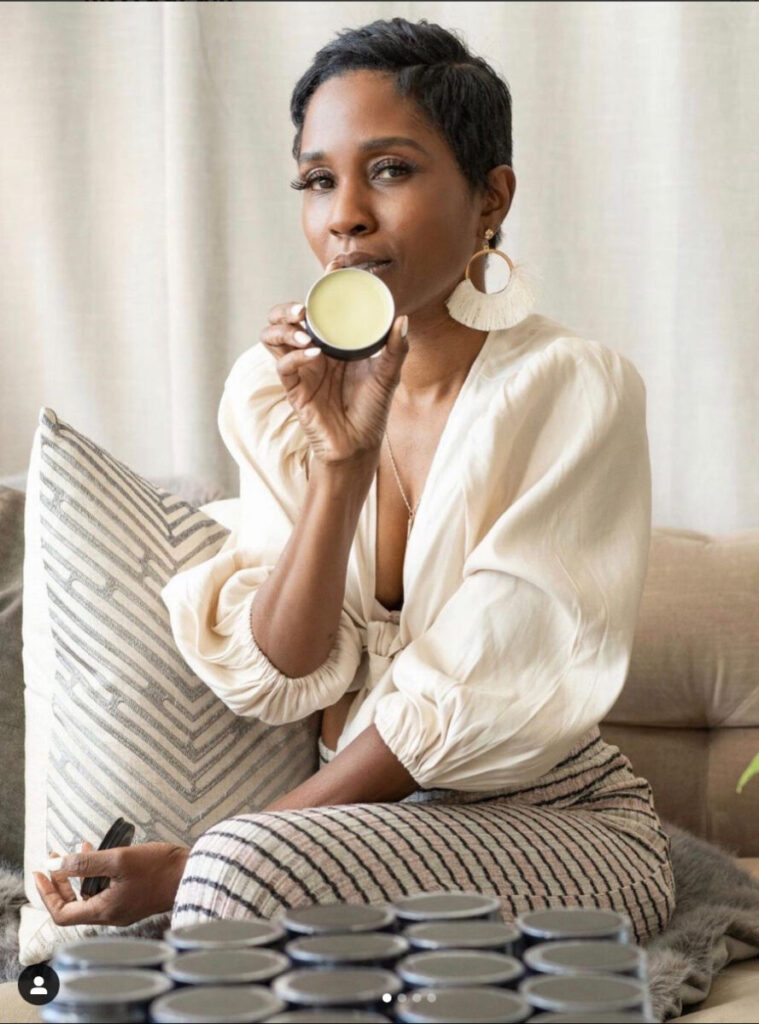 most important to her, Hailes tells us, "I am super excited about the growth of Just Cannabis Beauty, which will include a men's grooming line from shampoos and scalps treatments, to beard oils. Just Cannabis will also specialize in non-toxic, effective products in for men and women." Returning to the things her mother taught her and what her mother has meant to her, Hailes says, "I am mostly inspired by my mother because she walked it like she talked it —and that's rare. I am a black woman born and raised in D.C. I have built a legacy with integrity, passion and love. Even through my mother's death I am still inspired by her and her words every day." That is displayed in every aspect of how Hailes continues to build her empire and product line. "The proof is in the products. I believe people can appreciate an alternative to traditional medicine."
Just Cannabis launched on 420 with its Ease the Pain balm, a hemp-infused CBD, soothing salve made of organic lavender + patchouli flavors from Oregon that is a cold-pressed and full spectrum extract that is 100mg, high-potency, 100% organic, and retails for $32.00 on the Just Cannabis website. The brand will expand into live beauty and cannabis events featuring THC and CBD products this summer.
For more information, visit JustCannabisLA.com, @justcannabis.la
This article also appeared in Sensi Magazine, Southern California written by Dawn Garcia.