The need for more female dominating athletes on screen
[dropcap letter="I"]n the last 50 years, film has continued to cater to more male dominating roles, and that's all the more true when it comes to sports
films
. With female athletes such as Venus and Serena Williams, Mia Hamm, Marion Jones, Julie Krone, Claressa Shields, Abby Wambach, and countless more, there is a pretty obvious hole in films that showcase stories about women athletes. So we wanted to dig into a genre too often dominated by men (again). As the world watches the World Cup finals, it was time to share the films that are about women athletes; ones that celebrate their ferocity, talent, athleticism, and don't center the story on women having to fall in love … with a guy.
UNESCO agrees. According to a piece on gender equality in sports, they had this to say, "Sports coverage is hugely powerful in shaping norms and stereotypes about gender. Media has the ability to challenge these norms, promoting a balanced coverage of men's and women's sports and a fair portrayal of sportspeople – irrespective of gender … Yet outside the period of major sporting festivals, statistics claim that 40% of all sports participants are women, yet women's sports receive only around 4% of all sports media coverage. And, of that limited coverage, women are often objectified or demeaned."
Even in real-life situations, a woman's Olympic team can't seem to exist without judgment or controversy. A recent example being this year when the Norwegian handball team was fined for wearing shorts, having rejected their old bikini outfits. It makes you wonder what would happen if men were held to the same standard, but they aren't. Women are paid far less, objectified far more and underrepresented on the screen as athletic heroes. The lack of content that features women in sports, let alone LGBTQ, BIPOC, and Latina women in sports is something the industry needs to change. However, I'd like to present some definitive examples that do demonstrate a rare honesty and quality that exemplifies how women show up, fight and play the damn game.
[separator type="thin"] [columns_row width="third"] [column]
[/column] [column]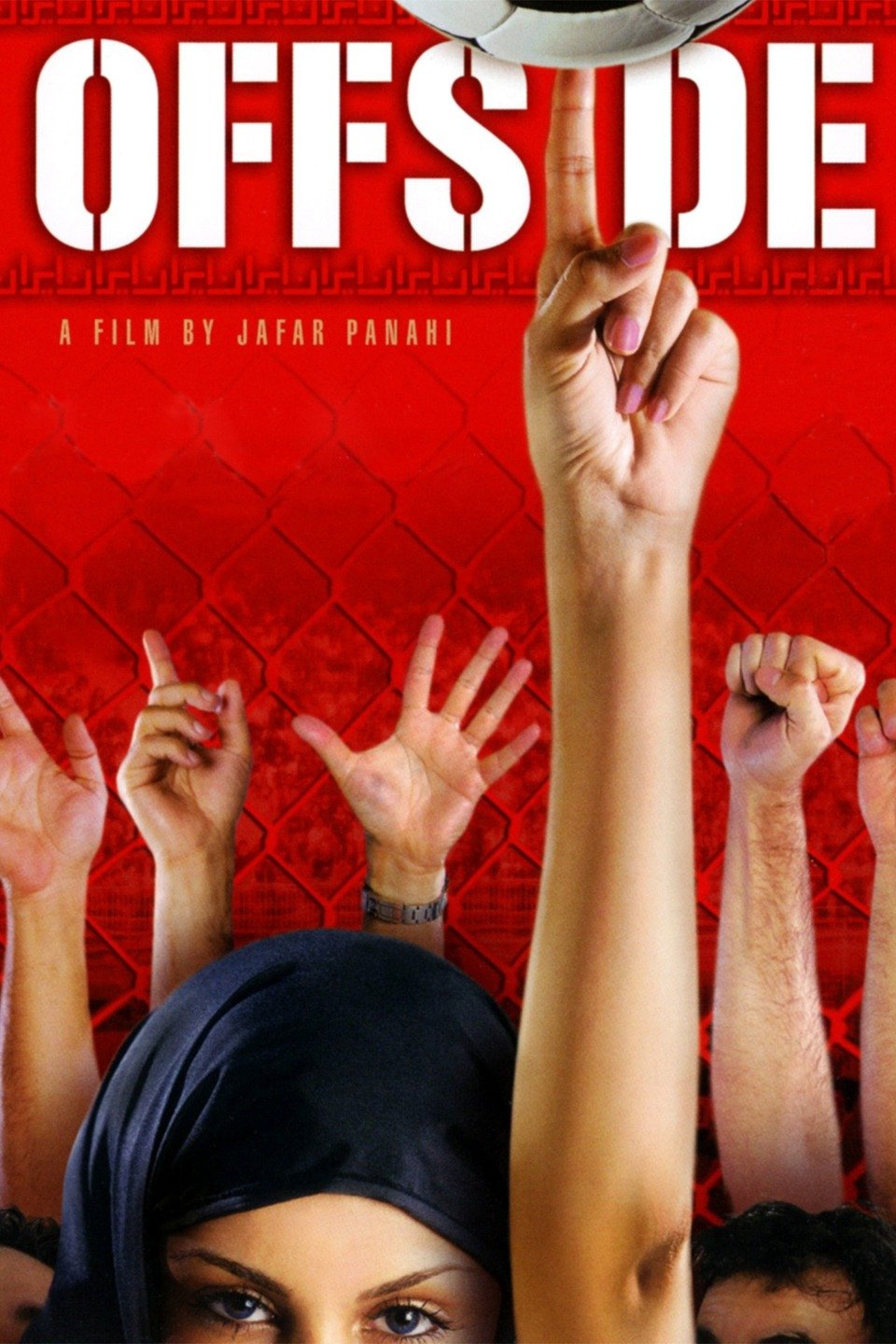 [/column] [column]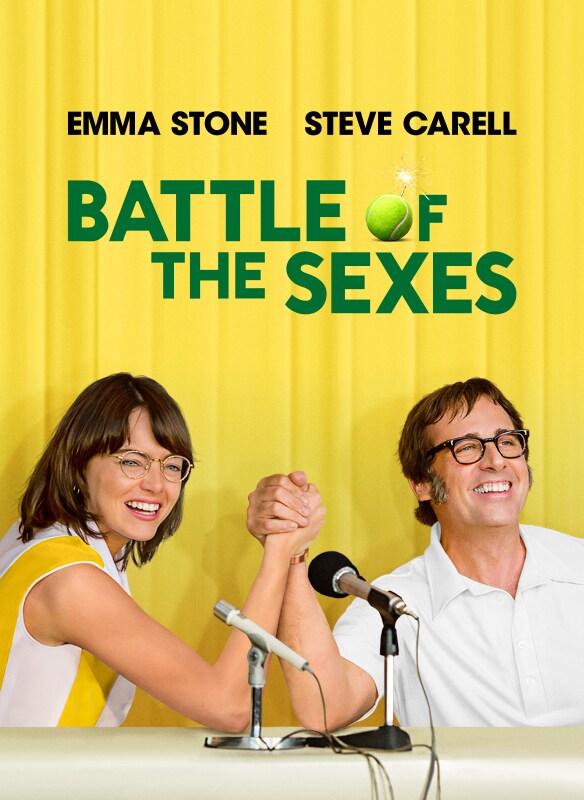 [/column] [/columns_row] [separator type="thin"]
In 2004, legendary actor/director Clint Eastwood released this tale of a down-on-her-luck waitress  turned heavy-contender boxer that fights against the odds to go farther than she could have imagined. Hilary Swank is an amateur underdog working and living below the poverty line when the owner of a boxing gym–played by Clint Eastwood–reluctantly agrees to train her. Over time, they form an almost father/daughter bond. It is a film of hope and inspiration that ultimately ends in tragedy. Despite it all, it is a genuine tale that demonstrates the power of a woman's will to pursue the American Dream in the ring, and in life.
Hilary Swank would also go on to win an Oscar for Best Actress for her outstanding and truly inspiring performance, playing the character of Maggie Fitzgerald, down to the bone with a raw intensity that earns the respect of the men that surround her. This is a film that will forever withstand the test of time as being one of the great "women in sports" films. It is one of those rare films that demonstrates a woman can take just as much pain as a man—if not more—and fight just as hard, if not harder, to earn the respect and chance they deserve.
In the year 2006, there was a critically-acclaimed Iranian film released, Offside, directed by Jafar Panahi. The inspiration for the film came from the director's own daughter who attended a World Cup soccer match in Iran. Though the film itself is not about women on a team, it is about women's rights, their fight to be seen and heard in a time and place that limits their existence. Even today, female fans are not allowed to enter the stadium due to the fact that they could possibly face physical and verbal abuse simply because they're women. If you've watched the news as of late, you know how the Iranian government views females in their nation—it's violent, murderous, oppressive, and dehumanizing. The screening of the film itself was even banned in its own country. Most of the characters in Offside aren't even given names. It carefully and passionately showcases how women must disguise themselves as men so that they can take part in even the simplest of what little pleasures they have in their country; a country where men are stifling them by telling them what to do, think and feel.
The film was shot on location in Azadi Stadium during an actual game with the Iranian National team. (Interestingly, the ending of the film depended entirely on the end of the match.) Offside is a film that captures what it's like to be a woman who can't even enjoy being a fan of sports. It's about them not having the basic opportunity of sitting down to comfortably and safely watch a game without the risk and danger of being punished for simply being there. It is a film about unity and equality–something that is now more crucial than ever. As the film closes, it leaves you with chills. The night sky is ignited with fireworks and crowds of Iranian citizens cheering for their team. The city streets are filled with men and woman alike in celebration of Iran's victory.  Offside in many ways is compassionate about the representation of the country of Iran as a whole, as much as it is also about equally giving the women of Iran their right to be seen, heard and above all, respected.
[separator type="thin"] [columns_row width="third"] [column]
[/column] [column]
[/column] [column]
[/column] [/columns_row] [separator type="thin"]
Loosely based on the outrageously-famous tennis match between Billie Jean King and Bobby Riggs, Battle of the Sexes is an important true-life story that takes place in 1970s America, when a woman's place was still "in the kitchen." Bobbie Riggs is played by Steve Carell, who goes above and beyond in his outlandish gambling antics to show that even despite his middle age, he could still beat any woman he faces off against on the tennis courts. Billie Jean King is played by Emma Stone, a tennis prodigy who also is on the journey to find her true awakening, as a woman experiencing her first intimate relationship with another woman. Billie Jean King is ambitious yet remains steadfast and humble, going up not only against one man, but an entire country of men in order to raise the profile and pay of women in the game.
During the historic match, Bobbie Riggs uses every play he has to try and psych her out mentally and to outlast her physically. However, in a historic moment, Billie Jean King defeats Bobbie Riggs and changes the way women athletes are seen forever. Battle of the Sexes may be a mixture of comedy as well as drama, but it is undeniably effective and empowering as it showcases a pivotal moment in sports where one woman proves the athleticism of female athletes to a nation of men who would rather see her fail, giving hope to women everywhere.
Despite the outcome of this real-life event, women in sports are still constantly faced with harassment, judgment and are starkly underpaid. From Wilma Rudolph to Mia Hamm, and Nancy Lopez to Steffi Graf, there are a plethora of talented female-identifying athletes in sports today and throughout history. I want to know their stories; it is my hope that more of their journeys are brought to light. We need to know their struggles and their victories. We need young people to see them and to build on the progress that's been made so future generations might struggle less. Battle of the Sexes isn't just a film about a match, it is about identity, representation and above all, a feminist movement that commands the respect of men.
[separator type="thin"]
Below is a list of films I have yet to review that are about female athletes. Sadly, the list isn't as long as it should be.
[separator type="thin"] [columns_row width="third"] [column]
[/column] [column]
[/column] [column]
[/column] [/columns_row]