One day just isn't enough to truly acknowledge and celebrate the moms out there
It seems moms deserve more than one day to be celebrated and appreciated. We sacrifice our bodies, our time, our hearts, our sanity, our sleep, our shape, and we'd do it all over again for the experience of loving our little human(s) with all our being (even when they're teenagers and you'd like to put them in timeout until it passes!). The fact of the matter is, moms—those who have birthed, those who have chosen, those who have fostered, those who have adopted—we love with our whole heart when we make the choice, but we often get so caught up in the job itself that we forget ourselves in the process. A single day to acknowledge all the moms out there seems a little meek, so we decided we should celebrate our moms at least three months out of the year.
Introducing our self-made(up) start of #Momummer (Mom/Summer); A period of summer (June-August) where we remember those who show up for us. To help you whet that mother-loving whistle, below are some fantastical cocktail recipes you can, 1) make for your mom, 2) make for yourself if you're a mom, or 3) make for absolutely no reason other than celebrating YOU. Here's to all the Mamas out there …
Welcome to the Summer of You!
Highlighting tried and true summer favorites like lemon, grapefruit, orange, and more, the cocktail recipes below embody the transition between spring and summer. With a little extra sparkle and bold color, these riffs off the classics are set to make all your summer occasions shine.
---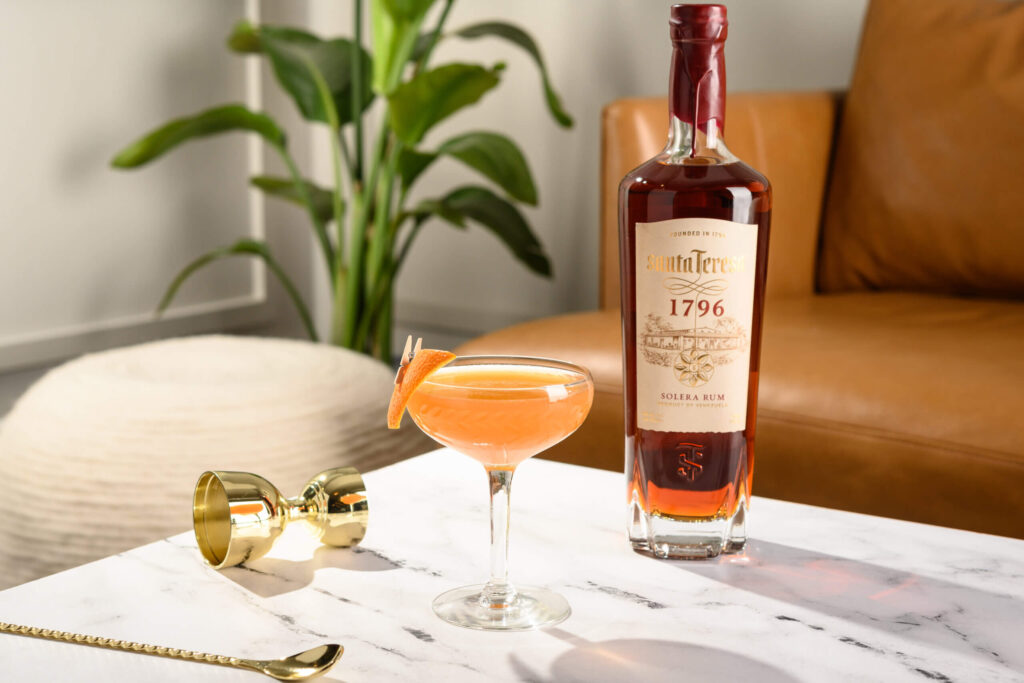 COCKTAILS/MOCKTAILS
In order to make your cocktail a mocktail, we will give non-alcoholic substitution options as well.
Mom Fuel
Method
Shake Teeling Whiskey, Syrup, and cold brew over ice.
Strain into a chilled glass filled with ice.
Top with cream and garnish with grated nutmeg, or any spice of your choosing.
Queen Bee
Method
Glass: Coupe
Add all ingredients to shaking tin, taking care to slap your mint prior to adding it to release its oils.
Add ice and shake vigorously for 20-30 seconds.
Strain through a fine mesh strainer into a coupe and top with sparkling wine.
Garnish with a mint sprig and bee pollen. 
Mother Dearest
Method
Fill a tall glass with lots of ice.
Measure and pour all ingredients into your iced glass.
Give all the ingredients a quick stir to combine everything together.
A lime wedge is there for a little more acidity if you prefer and blueberries complete this drink's pinkish color palette.
Rosè Spritz
Method
Pour St-Germain over ice in a glass.
Add mint and top with sparkling wine and soda.
Stir to combine all of the ingredients.
Garnish with a sprig of mint and a lime wedge.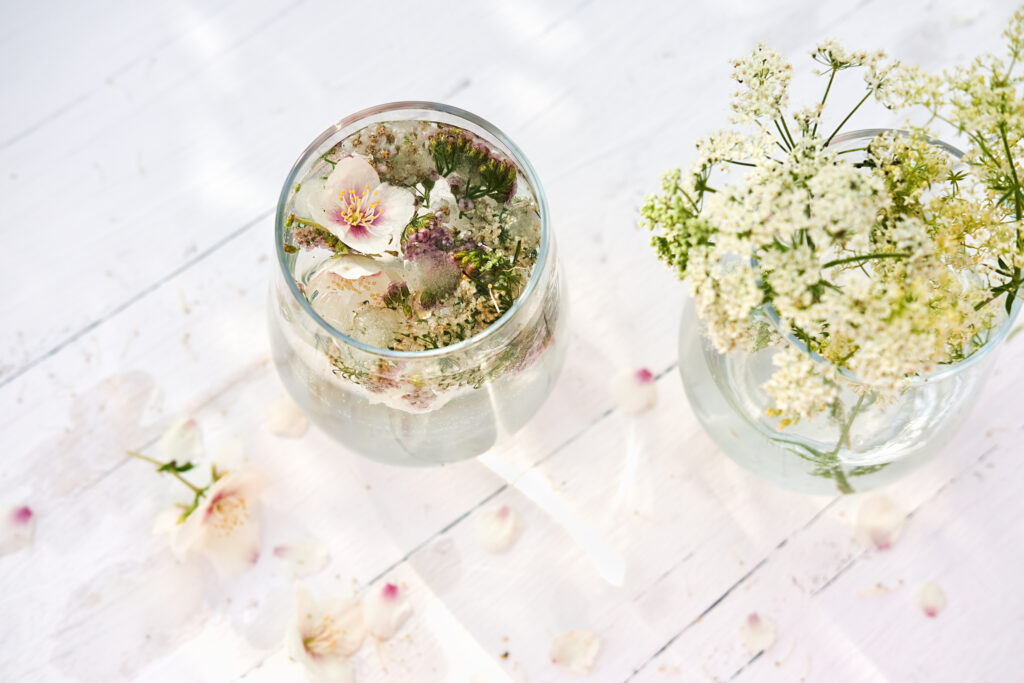 Mother Knows Best
Method
Pour all ingredients in cold highball.
Garnish: Filthy Black Cherry with Lemon Twist and Fresh Cranberry*. (*Note you can blend 1883's Cranberry and Hibiscus to create your own syrup.)
Herb Garden
Method
Pour Noilly Prat Extra Dry over ice sphere and stir once.
Squeeze the lemon peel over the glass to release its essential oils.
Garnish with the twist of lemon.
Champagne Sparkler
Method
Add D'USSÉ, sugar cube and bitters into a champagne flute.
Top with chilled MARTINI & ROSSI Asti Sparkling Wine.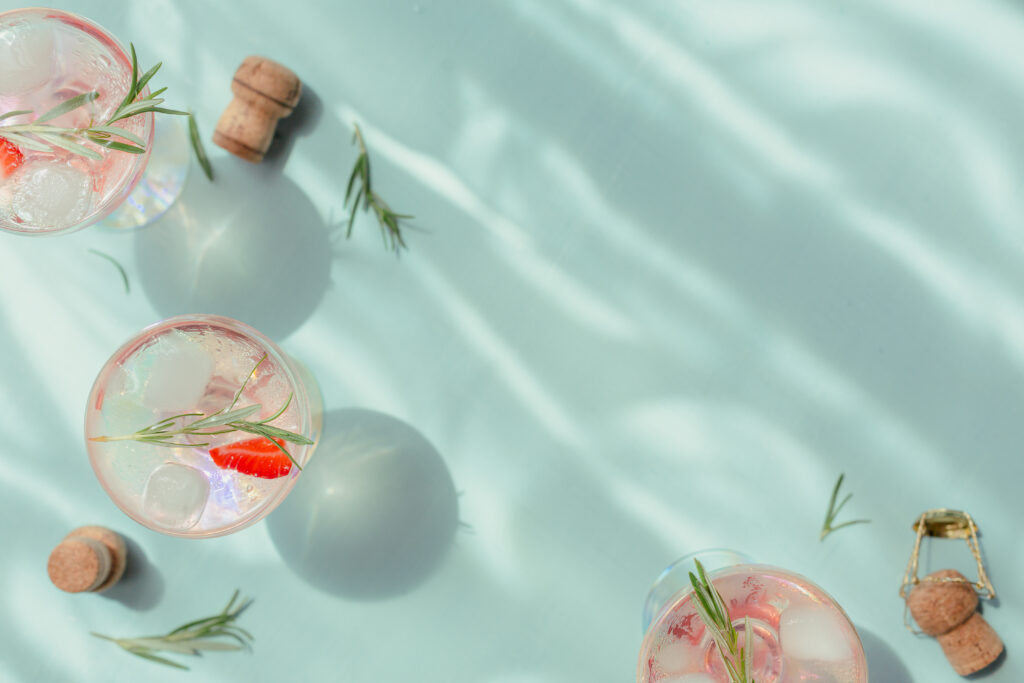 Strawberry and Lemongrass Sonic 
Method
Build over cubed ice in a highball or large wine glass.
Garnish with fresh strawberries and lemongrass.
Rose Martini
Method
Mix and serve chilled.
Serve in coupe glass.
Santa Teresa 1796 La Tormenta
 Method
Combine all ingredients except gingerale into a shaker, mix, shake, and strain into a highball glass.
Top with ginger ale.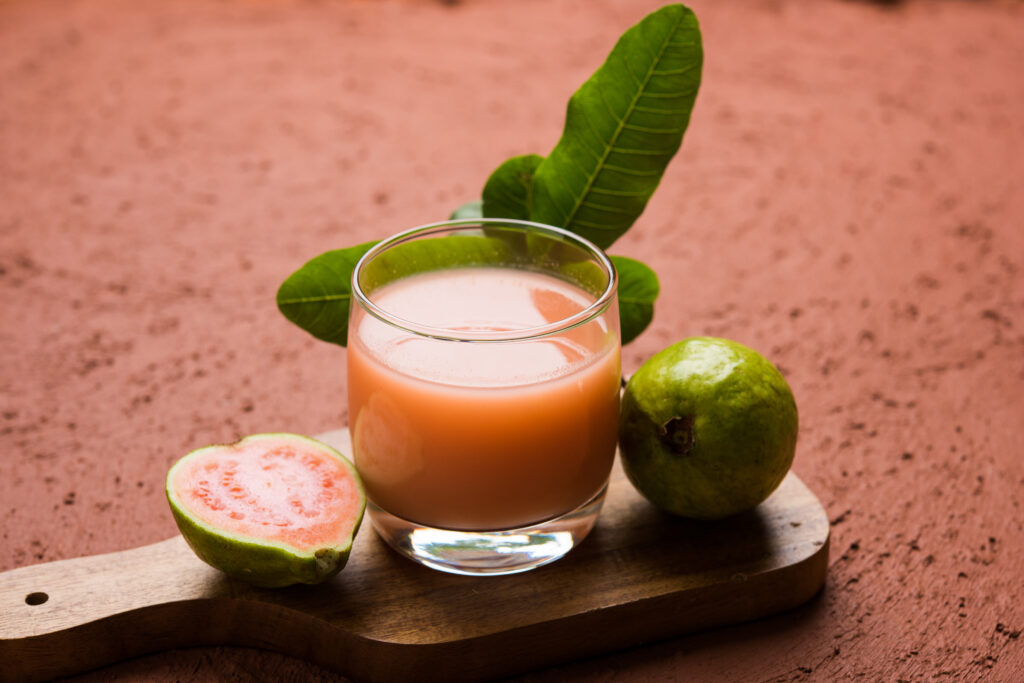 Santa Teresa 1796 Guava Cooler
Method
Add all ingredients except club soda in shaken tin, add ice, shake and strain over glassware.
Top with club Soda and garnish with lime wedge.
---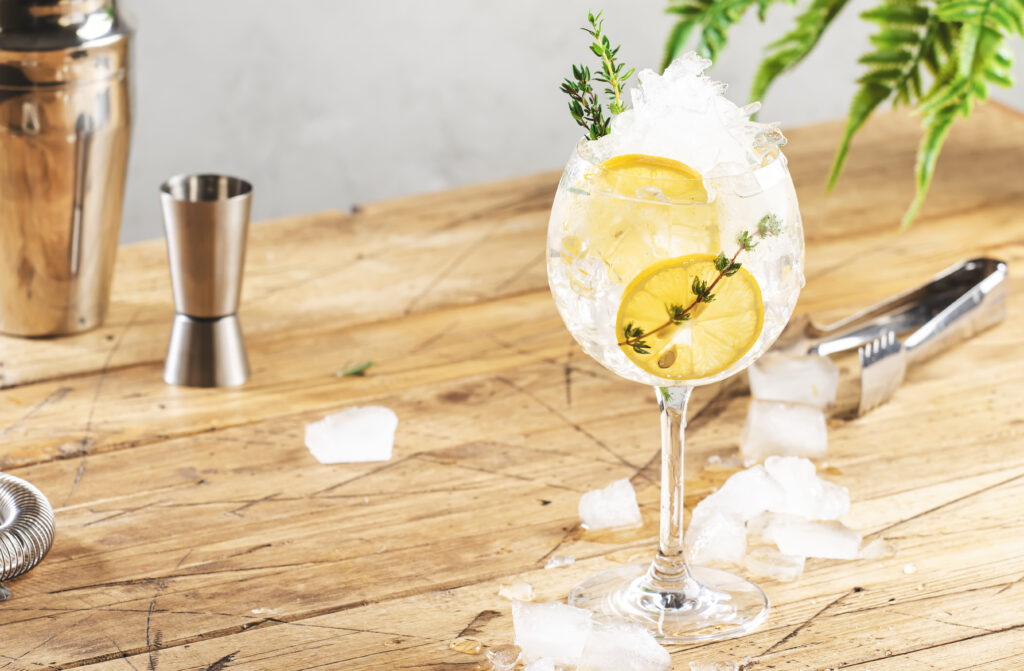 For more culturally-themed cocktail ideas and the official start of summer—the entertaining, picnics, and gatherings that come with it—toast to sun-drenched days and relaxing, breezy summer nights, with renowned Bombay Sapphire's recent collaboration with director, Baz Luhrmann. Below are drinks that have inspired new aromatic and artiste-worthy cocktail creations, which are easily replicated by at-home bartenders and amateur cocktail aficionados alike.
The Petal Collins is inspired by the exuberant display of blossoming flowers in parks during spring and summer, creating an enchanting atmosphere as the air becomes saturated with delightful fragrances.
Petal Collins
Method
Build in Collins glass and top with club soda.
Garnish with an edible flower and a lemon wheel.
Inspiration | May in New York. All the flowers in all the parks are going wild and the air is filled with sweet smells.
The Sunrise & Tonic is meant to replicate the feeling of radiance that summer sunrises and sunsets bring, after a prolonged gloomy winter.
Sunrise and Tonic
Method
Build in balloon glass.
Garnish with grapefruit wheel.
Inspiration: London sunrises during the spring, after a long, gloomy winter. Lower ABV.
Baz Luhrmann's Iona Martini is a take off the director's signature serve with Bombay Sapphire Premier Cru Murcian Lemon and that classic Baz sparkle.
Iona Martini
Method
Stir gin and vermouth until cold.
Strain into martini glass or coupe.
Garnish with a pinch of edible blue glitter (stir in) and express a lemon twist over the top but discard
Inspiration: Baz Luhrmann himself. Edible shimmer was added here to showcase Luhrman's glamor and icon status.