Restaurant 1833 – Passion and History
by Greg Barraza
Restaurant 1833 | 500 Hartnell St. | Monterey, CA 93940
A team of passionate minds gathered to create more than just a restaurant. Rather, an experience that embodies the stories of this beautiful adobe's rich history: riddled with romance, darkness, and celebration. Each of our seven unique rooms pays homage to the eras and characters that shaped this house and the role they played in California.

Welcome home to 1833.
"I bet that tree can tell a story or two," Dennis said about the huge, mature tree that sprawled its limbs providing an umbrella of coolness as we sat in the open, inviting patio. I stared up and nodded in agreement.
"Check out that hawk," Glen noticed as he looked up at the tree.
"Yeah," Jeff agreed, "Pretty rad."
I just stared at the fire. The four of us sat around a circular, slate fire pit and enjoyed our pre-dinner cocktail. I am a creature of habit, so I ordered a Manhattan; it was made with Templeton Best Rye. The cocktail crept easily down my throat. Dennis and Glen had the Amaretto sour, both served chilled in double old fashioned — a classic touch that separated the mixologist at 1833 over other colleagues. Finally, Jeff had the Pineapple Express; this is what I call a "trouble drink". I call it a trouble drink because it drinks so easily, one can get into trouble. One will turn into two; two will turn into four; four will turn into six; etc.
As if timed perfectly, our table was ready just as we finished our drinks. 1833 stands above other restaurants in that it is a house, but it is not just any house. There is a rich history within the house that creates a romantic and dark ambiance; this manifests itself into a matchless dining experience. 1833 hosts seven unique rooms that pay homage to the eras and characters that shaped this house and the role they played in California.
We sat in the Founders Balcony. Every restaurant has a collection of tables where everyone wants to sit at least once … This is the Founders balcony. Perched up above the bar in rich hand-crafted black club-style leather booths, this is our founders' favorite lair. Absorb the evening under giant historically significant black & white portraits that celebrate moments of the building's rich history while spying the lively bar scene below.
We began our meal with a 2011 Chateau Smith to accompany our starters. Since we have never visited 1833, we asked Tobias Peach (the 1833 Founding Partner) suggestions for starters. His palate matched our palate. Our dining experience began with a shot glass filled with Sweet Beet Soup with Crème Fraiche. This prepared us for the Bone Marrow with a crispy horse radish crust; a smooth dish served with Sourdough bread. I would not order this dish normally, but I did at the suggestion of Tobias; I am definitely glad I did. It quickly became a dish I would not pass in the future. Following the bone marrow, we were presented the Bacon and Cheddar Biscuit with Maple Chili Butter; I have one word: "WOW!" This went perfectly with the wine. The Shrimp with Andouille Sausage and Grits finished the starting courses. All of us at the table looked at each other and smiled.
There were numerous entrees to choose from, and we decided to choose three entrees and eat family style since that would be the best way for each of us to experience multiple dishes. We were glad we did. We ordered the Parmesan Crusted Chicken, Grilled New York Steak, and Grilled Pork Chop. For sides, we decided to try the Macaroni and Cheese and Rustic Potatoes. The crusted chicken was tender and moist. It was a solid chicken breast, cooked perfectly; the juices stayed with the meat like it should. The grilled pork chop wrapped in prosciutto was amazing! We all agreed that the pork was the best we have ever tasted. It was the kind of dish that made one chew slowly in order to keep the taste permeating as long as possible. The slight saltiness gave the dish a tremendous dichotomy of flavors. That said, it was the Grilled New York that was stupendous. Now, I am a self-proclaimed beef snob so I am extremely particular about my steak, but this steak was probably one of the best steaks I have eaten north of  Southern California. It was cooked perfectly, not overdone or underdone. The potatoes were crisp enough and beautifully complimented the steak. As for the second side, the Macaroni and Cheese, I have not forgotten it. In fact it was presented in a skillet  and my only complaint is that I did not order two!
As if we could not eat any more, we decided to attempt the dessert menu. The Doughnuteroles epitomized the definition of the term dessert; a doughnuterole is a doughnut hole sliced horizontally, sandwiched around a ball of vanilla ice cream. If one craves something a little sweeter, try the Crunch Bar; it is bar of chocolate mousse sprinkled with chocolate crust.
Few things can truly make a dining experience remarkable; it is a difficult task to bring together an ambiance with a true culinary experience without flaws, but 1833 is – flawless. The dining experience begins with a staff that presents itself professionally but it is the food that separates 1833; this restaurant brings a quintessence of flavor to give the diner the best possible experience.
Editor, Dawn Garcia has dined at 1833 and it is among her favorites in CA. Thank you to Tobias Peach for his immeasurable hospitality.
For more on the Central Coast, read more HERE.
---
This Article brought to you by:
The 1st Thursday of every month beginning in February 2014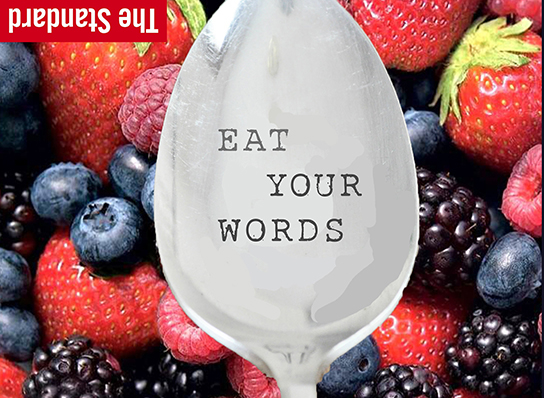 To Sponsor an Article: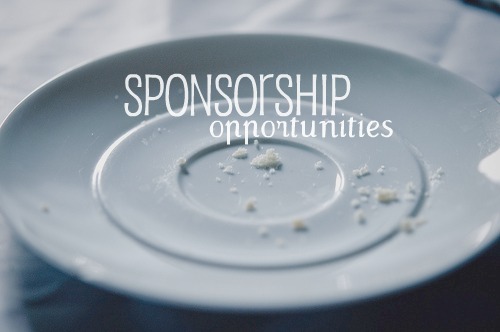 Follow ATOD Magazine™