71Above – and Beyond
Los Angeles has a new favorite Chef (at least we do!)
633 W 5th St. | Los Angeles, CA 90071
photos by Dawn Garcia
[dropcap letter="LA"]Los Angeles is a city with unfathomable possibilities from business to entertainment to fashion to design. It's history is rich but few places moreso than in the heart of Downtown. Once the beacon of Hollywood glamour and architectural gems, there was a period of time where it's beauty was neglected. Alas, Angelenos refused to watch a gorgeous downtown with a wealth of design phenomena lay by the wayside any longer and thus a movement began to rebuild and reinvigorate. Among the skycape of LA is the most recognizable building around, the US Bank building, standing erect with circular etchings. At the very tippy top of this famous high rise? The much anticipated culinary delight,
71Above Restaurant + Bar
owned by
Emil Eyvazoff
welcomed eager diners to come inside. Under the culinary direction of one of our personal favorites, Chef Vartan Abgaryan, Chef Vartan leads a culinary team to bring Angelenos flavorful, unforgettable fare with a breathtaking view alongside pastry chef, Gregory Baumgartner who feeds your gluttony and
Master Sommelier Reggie Narito
whose created a wine list that rivals most, entrusted to on site Somm, Catherine Morel. We made reservations for lunch and were treated to an afternoon we won't soon forget. [columns_row width="half"] [column]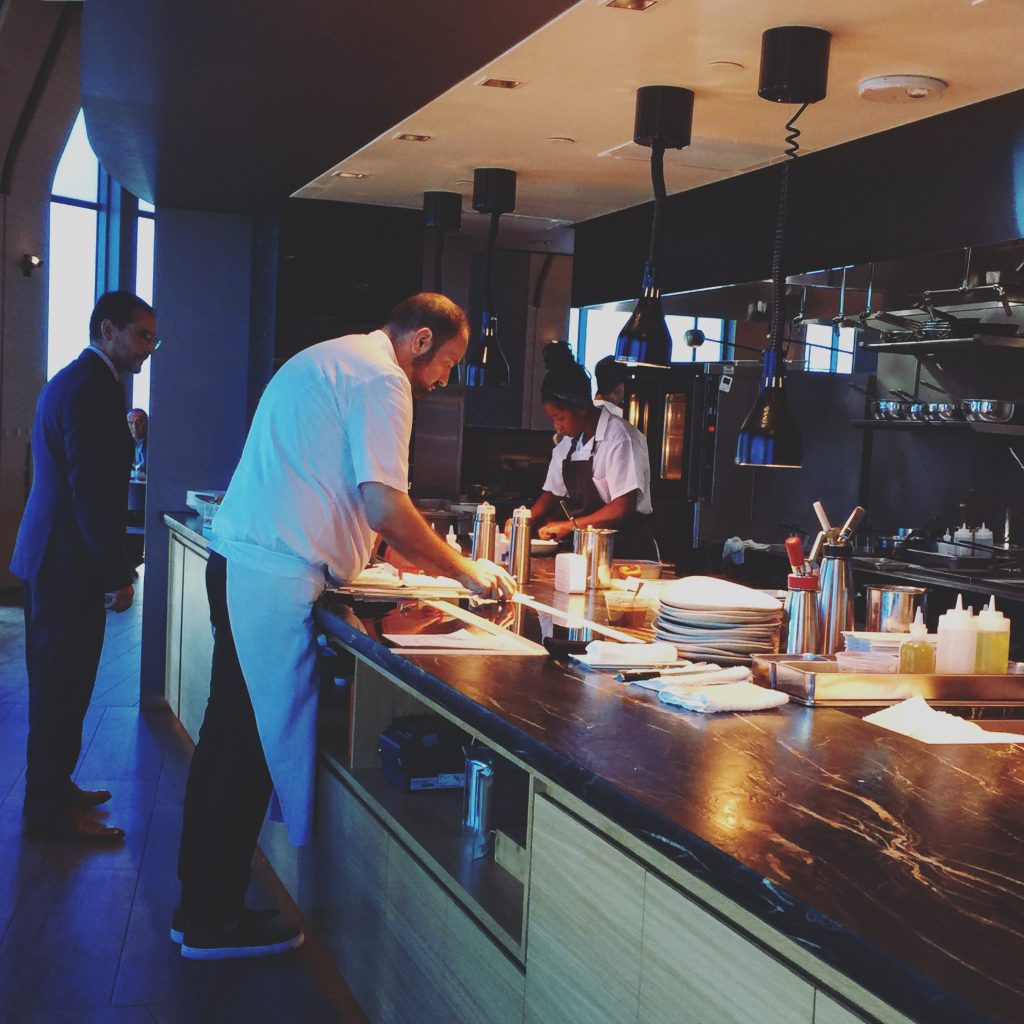 [/column] [column]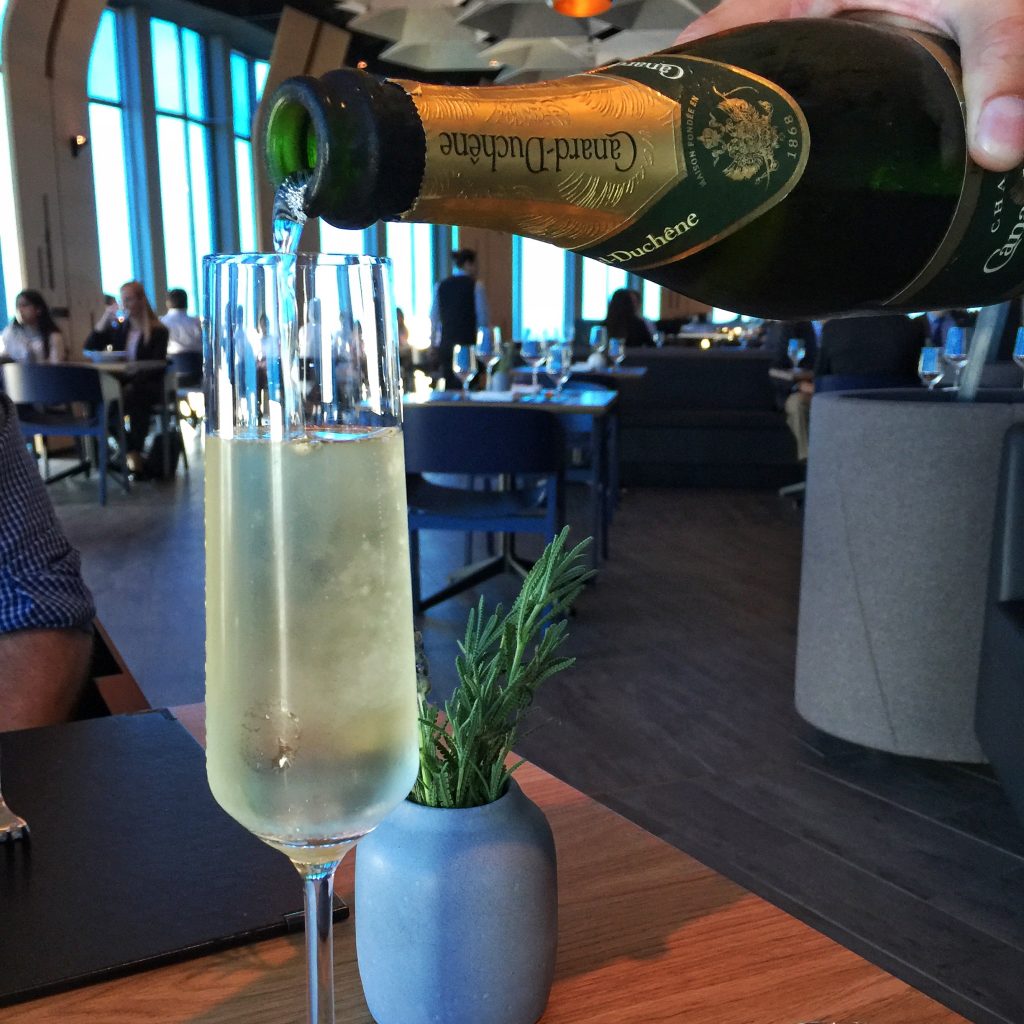 [/column] [/columns_row]
Before touching on the cuisine we're still craving, the design of the restaurant itself is worth the conversation. Every detail is well thought out from the corner partitions to the fact that everywhere you look, in any direction, your view of the Los Angeles basin is unparalleled. Now incorporate compasses and navigation reminders that when you're looking out into the LA abyss, you're reminded that you're facing Rio de Janeiro or London or … well, you get the idea. As we are sat at our table, we look around and right down to the modular booths that can be situated to accommodate parties of any size, it's admirable the way the kitchen is wide open, the way every member of the staff has a smile on their face and nothing seems rushed. This is a dining experience intended for those that appreciate good food, award winning levels of service, and views that remind you why it is you're in LA in the first place. (In case you're wondering, it's beautiful from the top!)
I begin the meal with Christians. As in two gentlemen named Christian: Our Server + the Wine Sommelier in training. Imagine the likelihood of that! Christian, the Somm in training, asks me what I'd like to start with and I choose Canard-Duchene Brut Champagne. Crisp, beautiful and the ideal palate cleanser, this glass of bubbles is one to order. Christian, our server, then arrives to see if we've made a decision on lunch. For the first of our two courses, we order:
FIRST
STRAWBERRY GAZPACHO | Green strawberries, black pepper crouton, shiso
RICOTTA GNOCCHI | crisped, carrot puree, sweet & sour carrot, chorizo, chervil
The DOWNTOWN Cocktail | Toasted hazelnut, infused Old Forester Bourbon, Hennessy VSOP Cognac, apricot Demerara (by Darwin Manahan)
[columns_row width="half"] [column]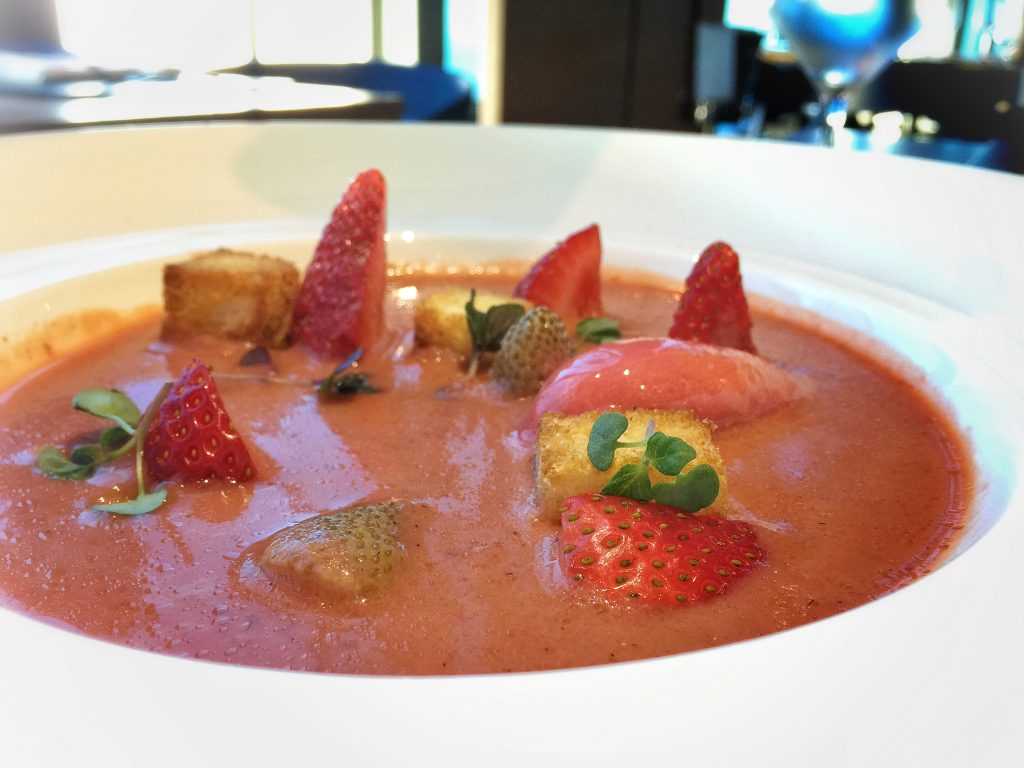 [/column] [column]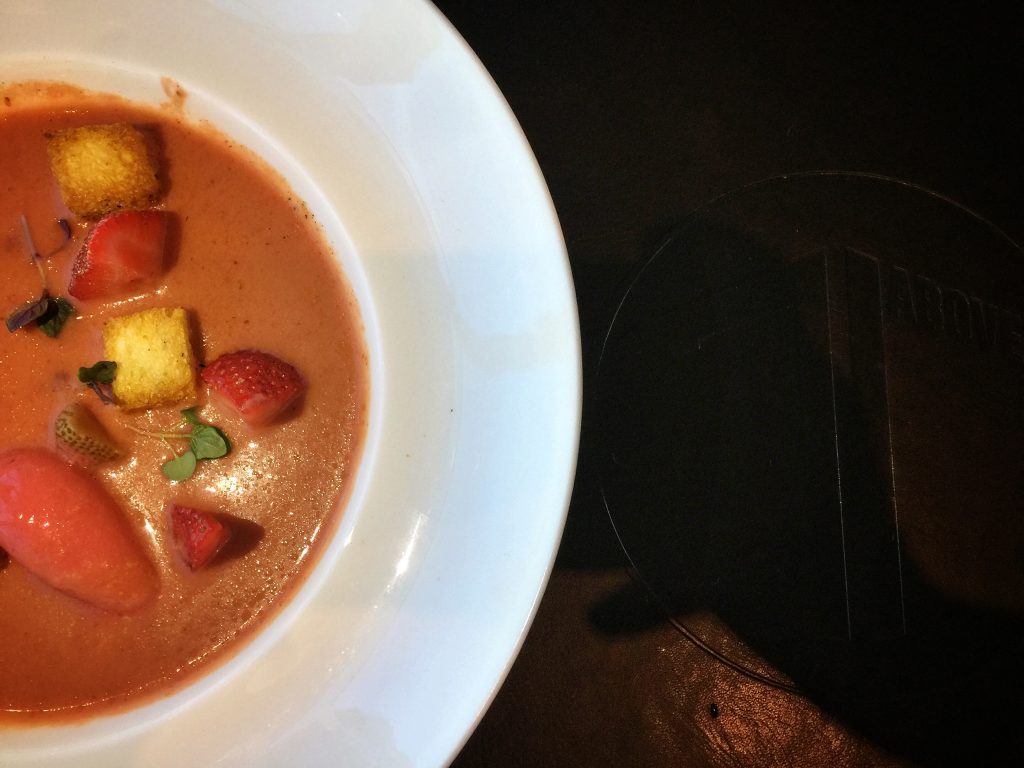 [/column] [/columns_row] [columns_row width="half"] [column]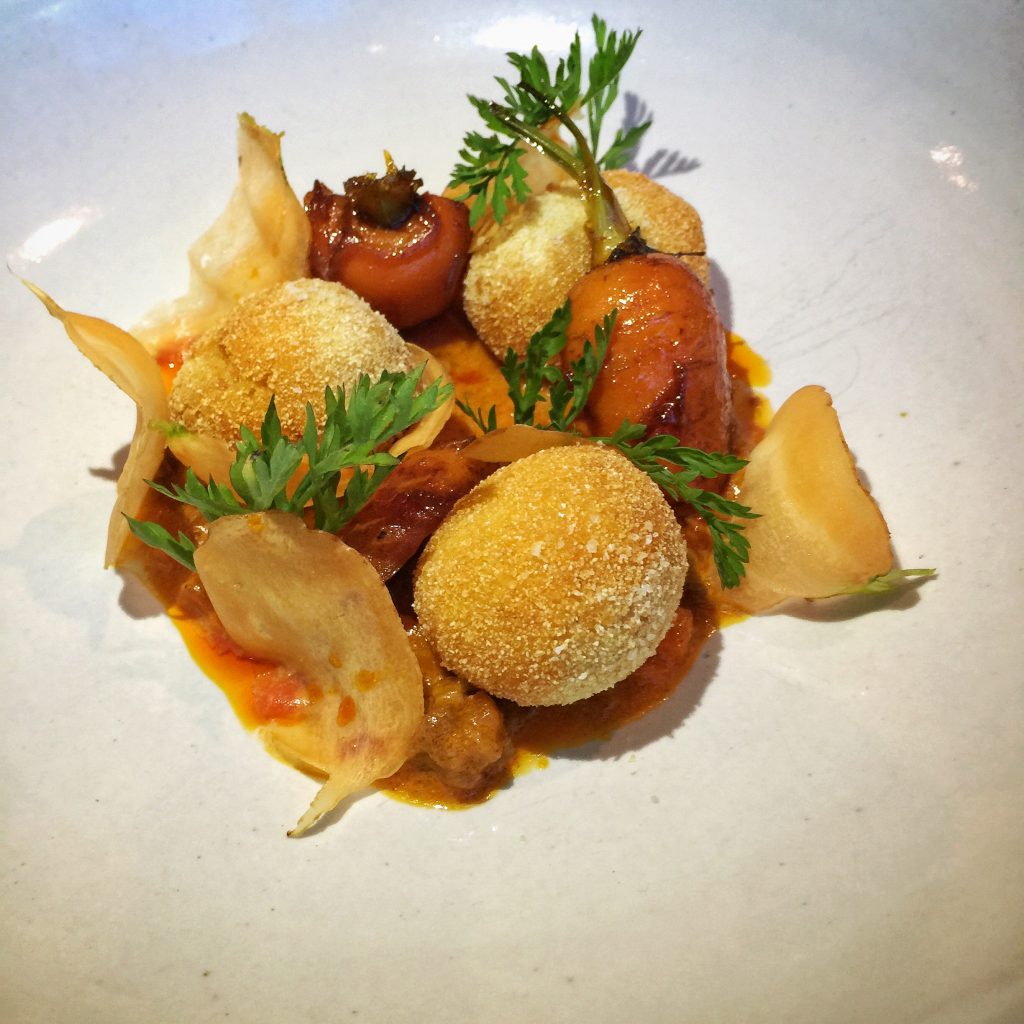 [/column] [column]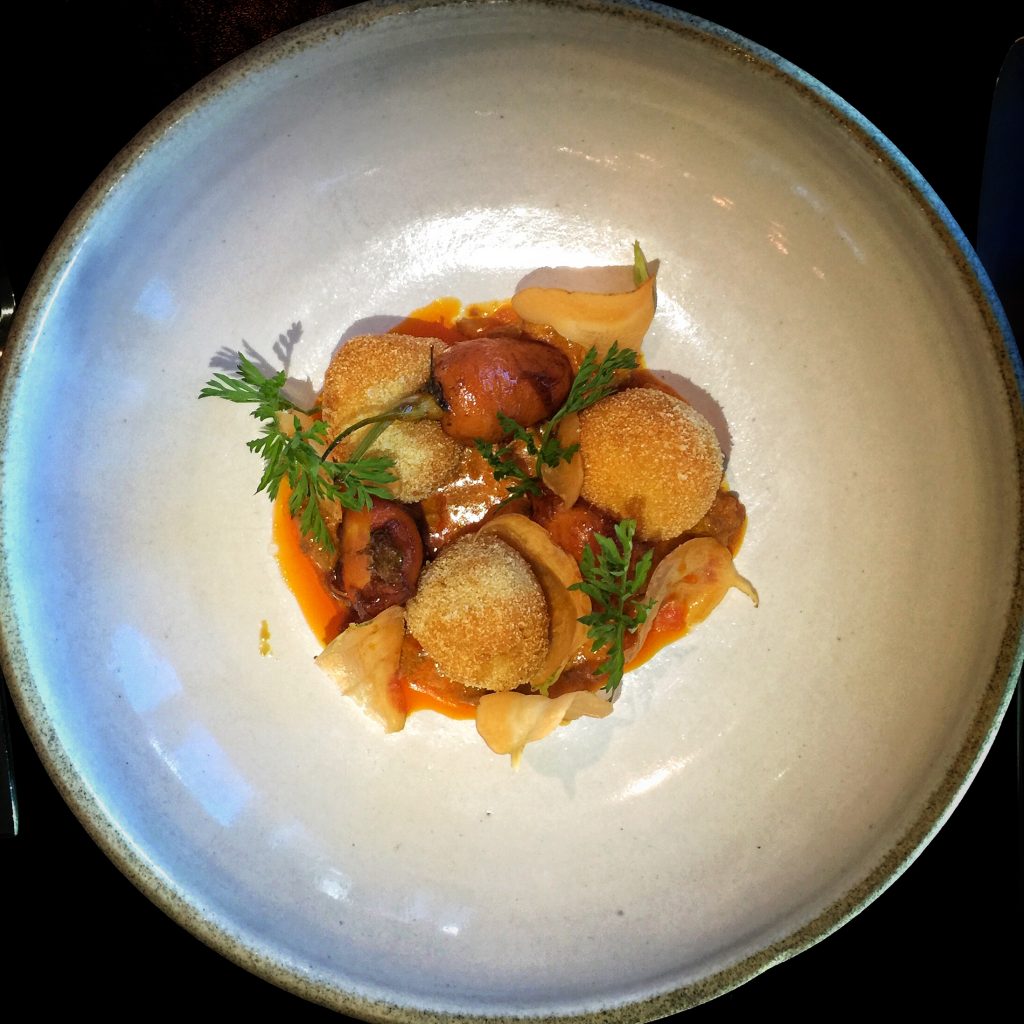 [/column] [/columns_row]
I've never had a gazpacho this incandescent. The strawberry just teeters on the edge of the spoon and the beautiful shiso gives your mouth an explosion of what tastes like Thai basil and mint joined forces in unison. This is a gazpacho that unveils itself layer by layer with the sweetness of fresh berries, the tart of a well plucked fruit, and hints of salt and spice as the black pepper crouton greets you at the surface.
The gnocchi is cooked in a way that would make every pasta maker proud. Idyllically al dente with an outer crisp to ease you into the dough wonderfully seasoned with chorizo and simple spices situated among chervil sprigs that give the gnocchi itself an air of elegance. The carrot puree is enchanting to the tongue and an unexpected accompaniment, which is precisely how we prefer it. The element of surprise … As for the DOWNTOWN cocktail? You can read all about it here.
SECOND
PORK BELLY | Green chickpeas, sofrito, crispy okra, pickled rhubarb (cover photo)
SCALLOP | Asparagus, Sunflower Seeds, mushroom, banyuls vinegar
2014 Chaplet Mountain Cuvée | Napa
[columns_row width="half"] [column]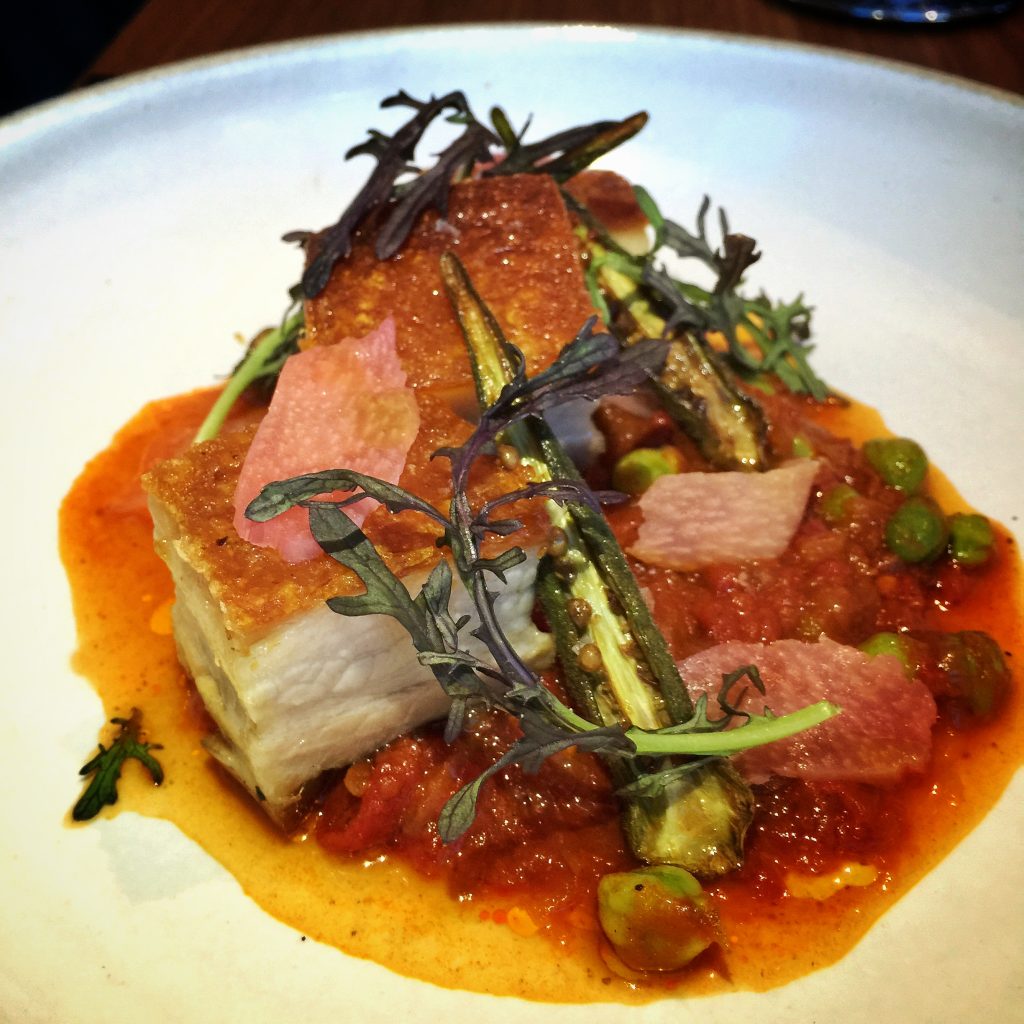 [/column] [column]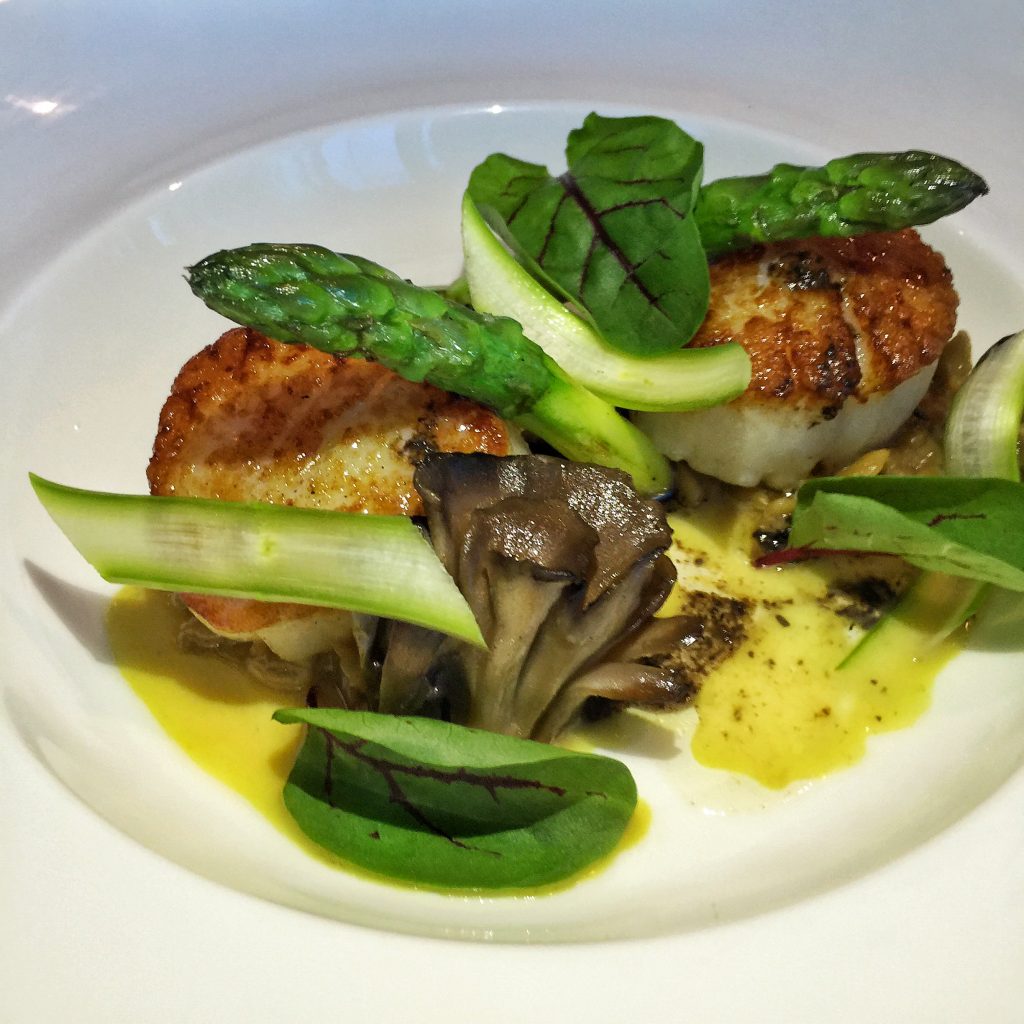 [/column] [/columns_row] [columns_row width="half"] [column]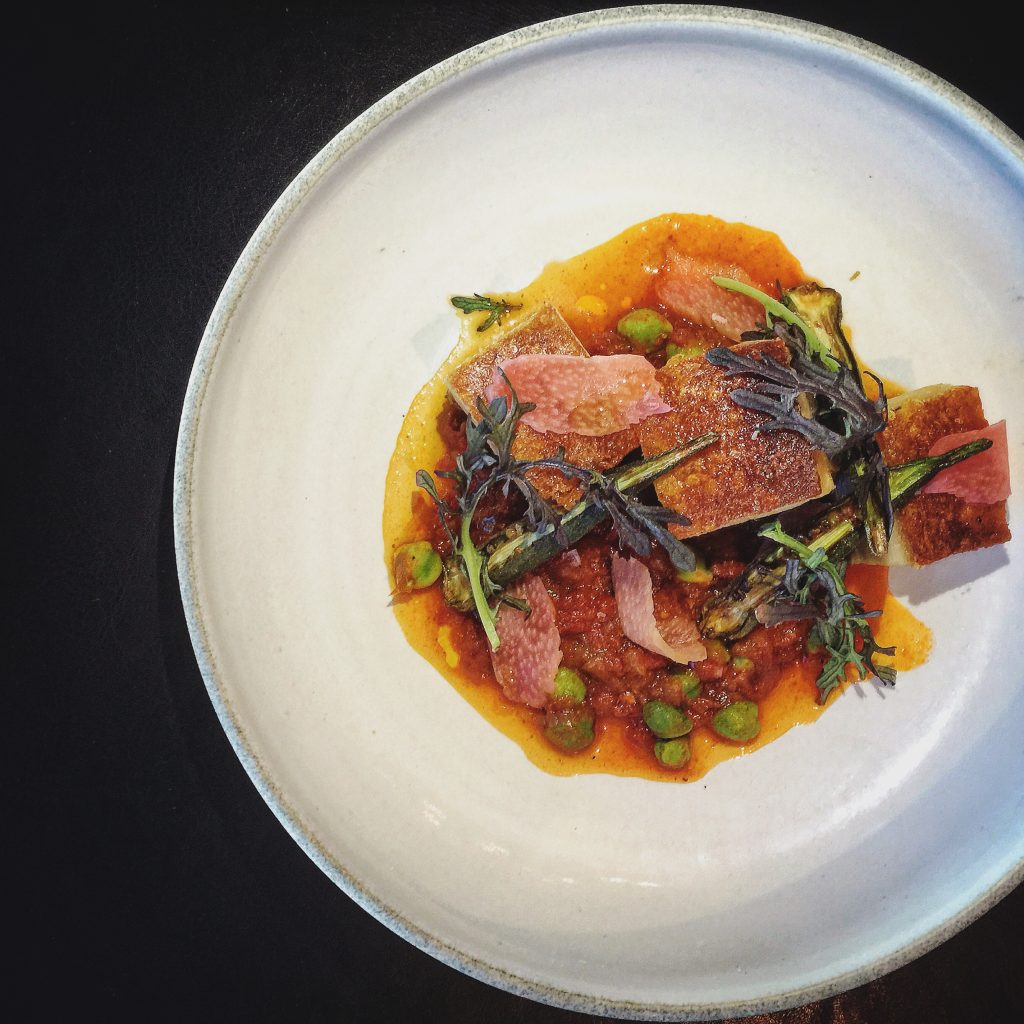 [/column] [column]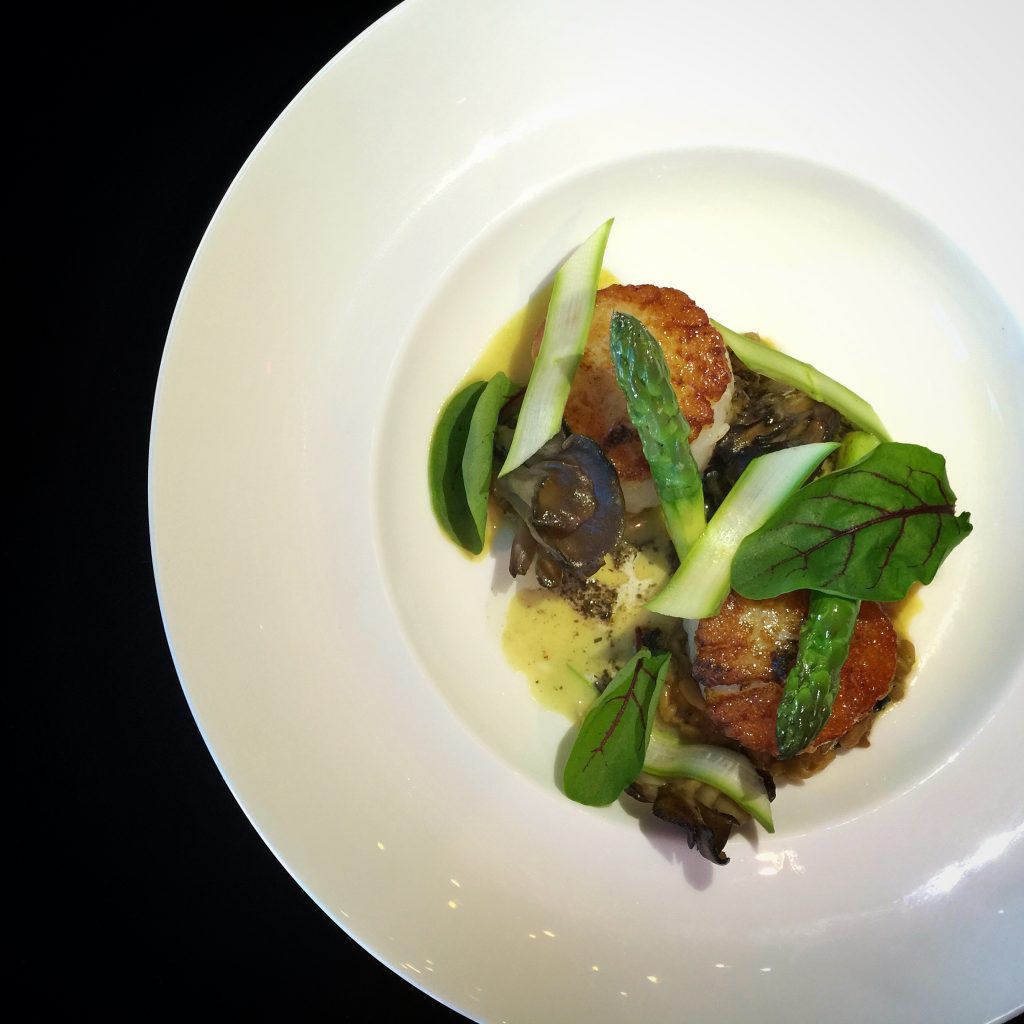 [/column] [/columns_row]
The pork belly is cooked in a way that dares you to explore every texture: crisp, sealed outer shell with a buttery soft meat peering from within. The sofrito, the crispy okra, and the pickled rhubarb take you on a step by step tasting journey and while the meat repositions itself with every new layer, it's the green chickpeas that really emphasize the finely tuned dish. I think the rhubarb was my favorite part, it really extended an additional layer of texture.
The scallops are presented in a shallow bath of banyuls vinegar with aromatic notes of nuts, fennel, and citrus, and the mushroom bunch is neither chewy nor under seasoned as it lay beside stalks of asparagus. The scallops themselves were, in the words of Matt: AWESOME. Moist, cooked throughout without ever being overdone, which is often the case with these fishy bites, Chef Vartan's scallops are tender and delicious.
Chef comes out to sit with us for a few minutes as the lunch rush settles and he pauses before having to begin prep for dinner. Vartan is one of the most down-to-earth chefs I know. His passion to create story through every plate is something he embodies as is his respect for every ingredient and that is something every diner hopes for.
The third and final course was courtesy of Pastry Chef, Gregory Baumgartner. Two dishes arrive.

DESSERT
CHOCOLATE | 68% dark chocolate, chocolate mousse, chocolate powder, white chocolate, chocolate swirl
CARAMEL PUDDING | caramel, vanilla sorbet, roasted candied almonds
[columns_row width="half"] [column]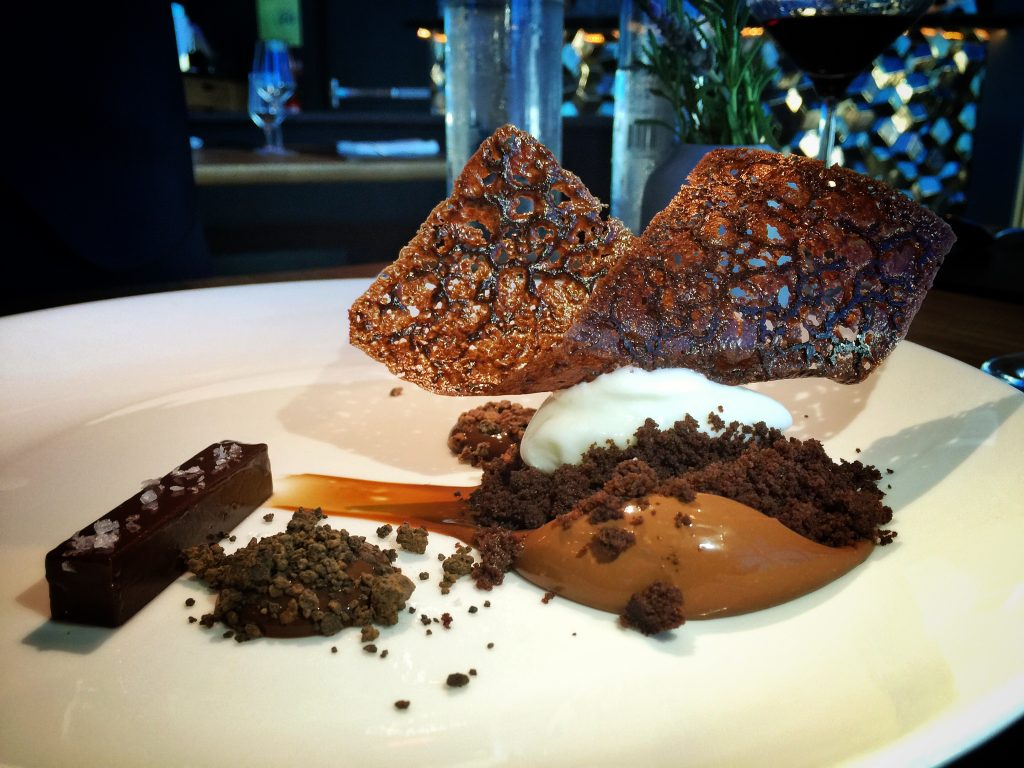 [/column] [column]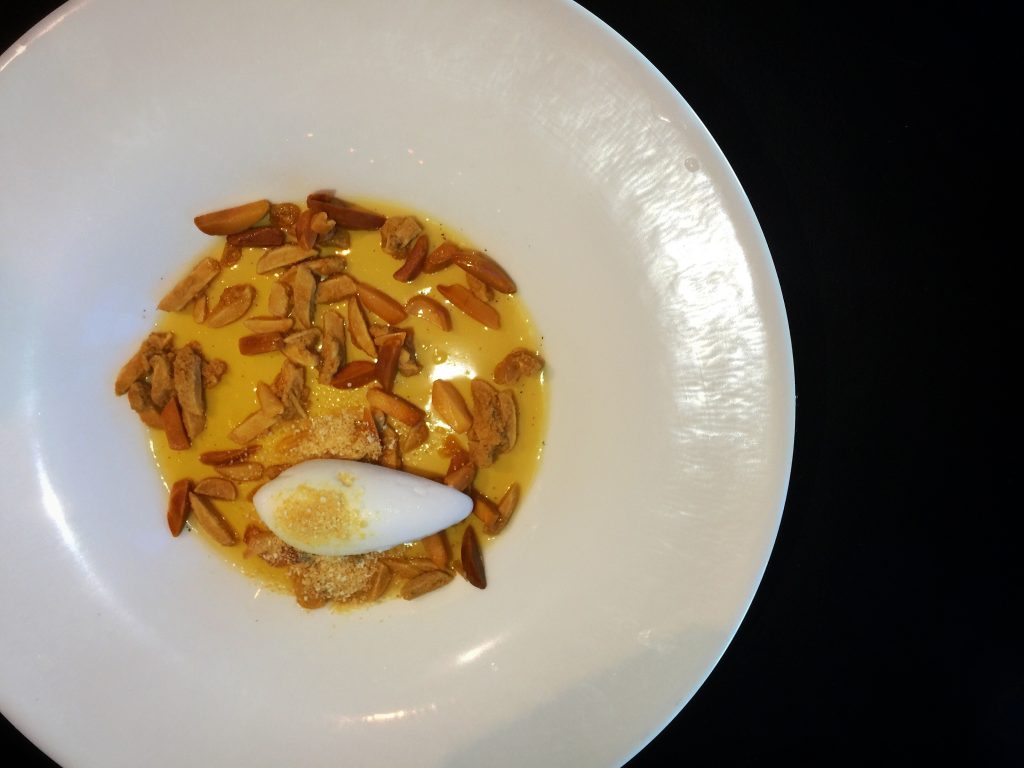 [/column] [/columns_row] [columns_row width="half"] [column]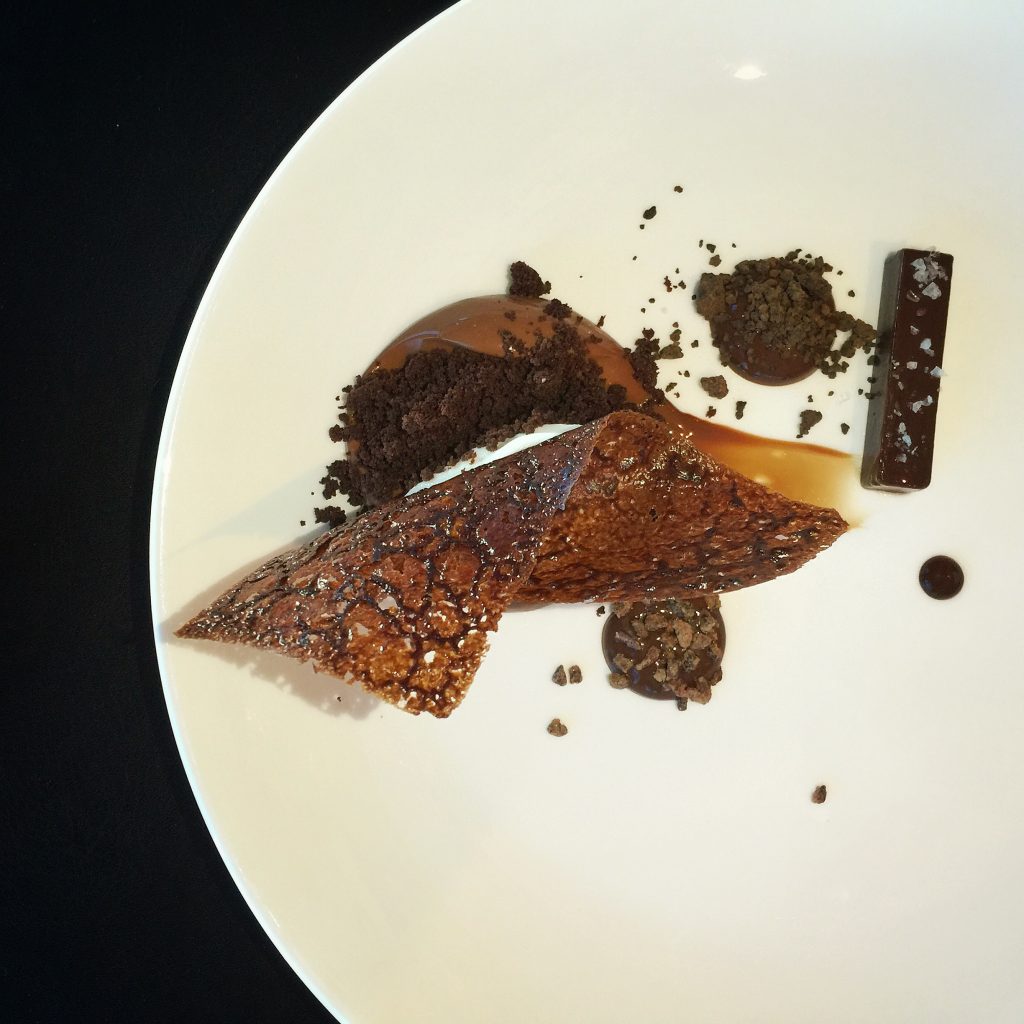 [/column] [column]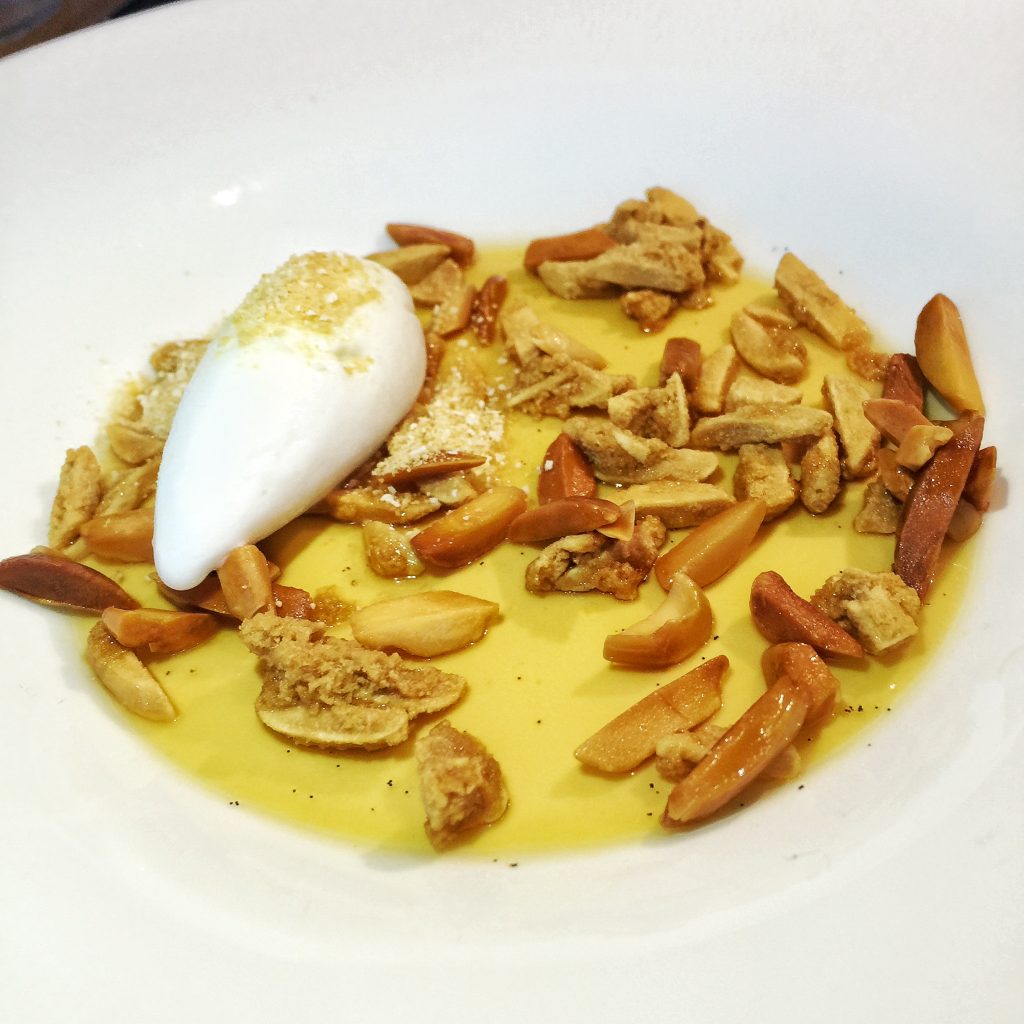 [/column] [/columns_row]
Simply put, these desserts were decadent and well crafted. Baumgartner puts the same love and curiosity into his sweet creations that Vartan puts into his cuisine and at the end of a truly splendid lunch, both the chocolate and the caramel pudding were a tasty finish, each one complex and textural. In fact, I ate every last bit of my pudding and those dark chocolate crisps? YUM! As we indulged in the finishing touches of our meal … Christian brought over a Château Laribotte Sauternes from Bordeaux. NOW the meal is complete!
Every aspect of the restaurant has been considered. From design to plating, this really is a step above. I also want to mention that the range of wines Narito has curated emphasize the fanciful fare created by Chef Vartan and there are a LOT of fabulous varietals to tempt you. Overall, 71Above lives up to its potential and we cannot wait to go back and eat dinner!!!!
---
DINiNG OPTIONS
DINING @ THE BAR
A welcoming dining experience designed for individual diners and couples who enjoy the energy and excitement of a bar, boasting views of Malibu, Santa Monica and Beverly Hills as the backdrop.
CHEF'S TABLE
A unique journey curated by Chef Vartan Abgaryan. The journey begins with a seat in front of the open kitchen, allowing diners a close view of the workings of an extraordinary culinary team.
SEMI-PRIVATE DINING
A refined dining experience designed for those that appreciate a more intimate and serene dining environment, with views stretching from the Los Angeles basin to the San Gabriel Mountains and the inland empire.
PRIVATE DINING
An exclusive group dining experience for events and celebrations, featuring views of Dodger Stadium, the Verdugo and San Gabriel mountain ranges.
SKYLOUNGE
Afternoon cocktails, happy hour, or the ultimate nightcap, with stunning views of iconic Los Angeles landmarks.The Skylounge is available with no reservations required on a first-come first-serve basis. Parties of 10 or more are encouraged to contact us in advance.
[columns_row width="half"] [column]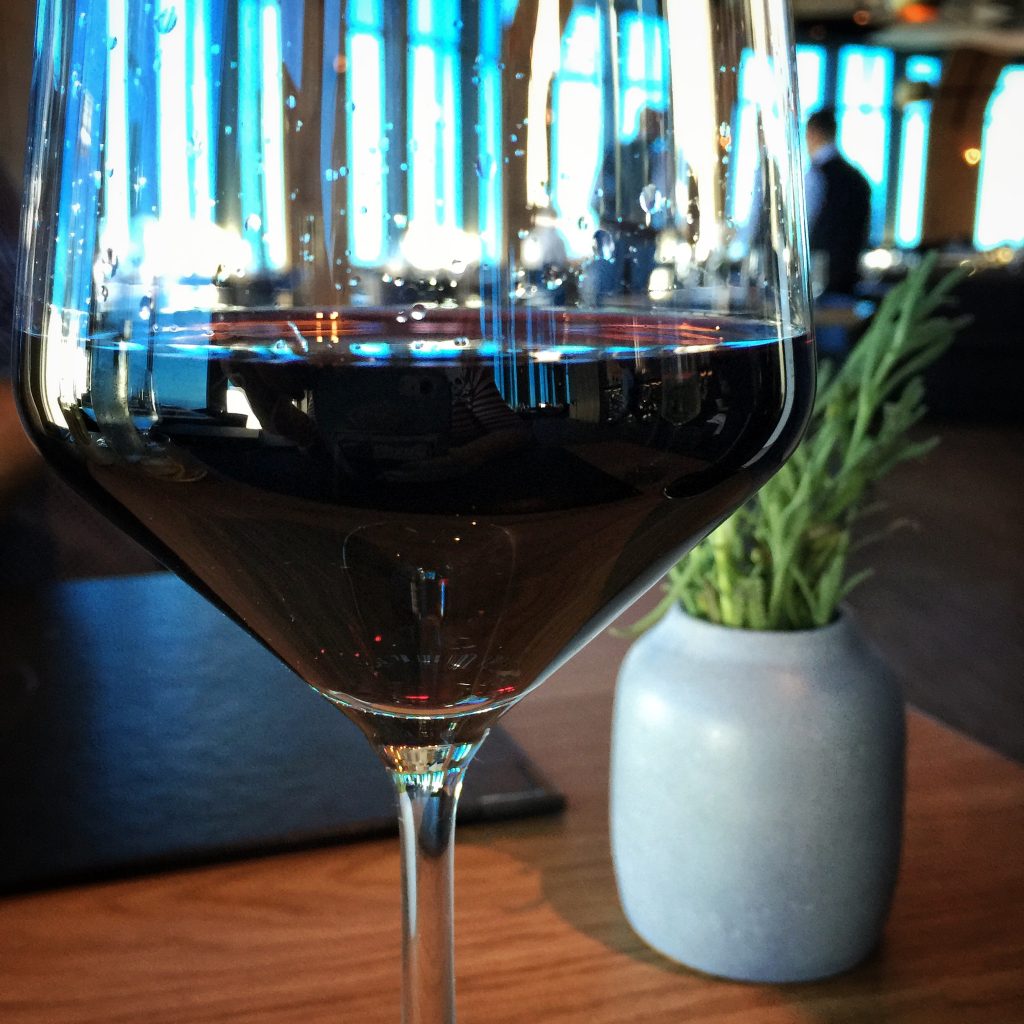 [/column] [column]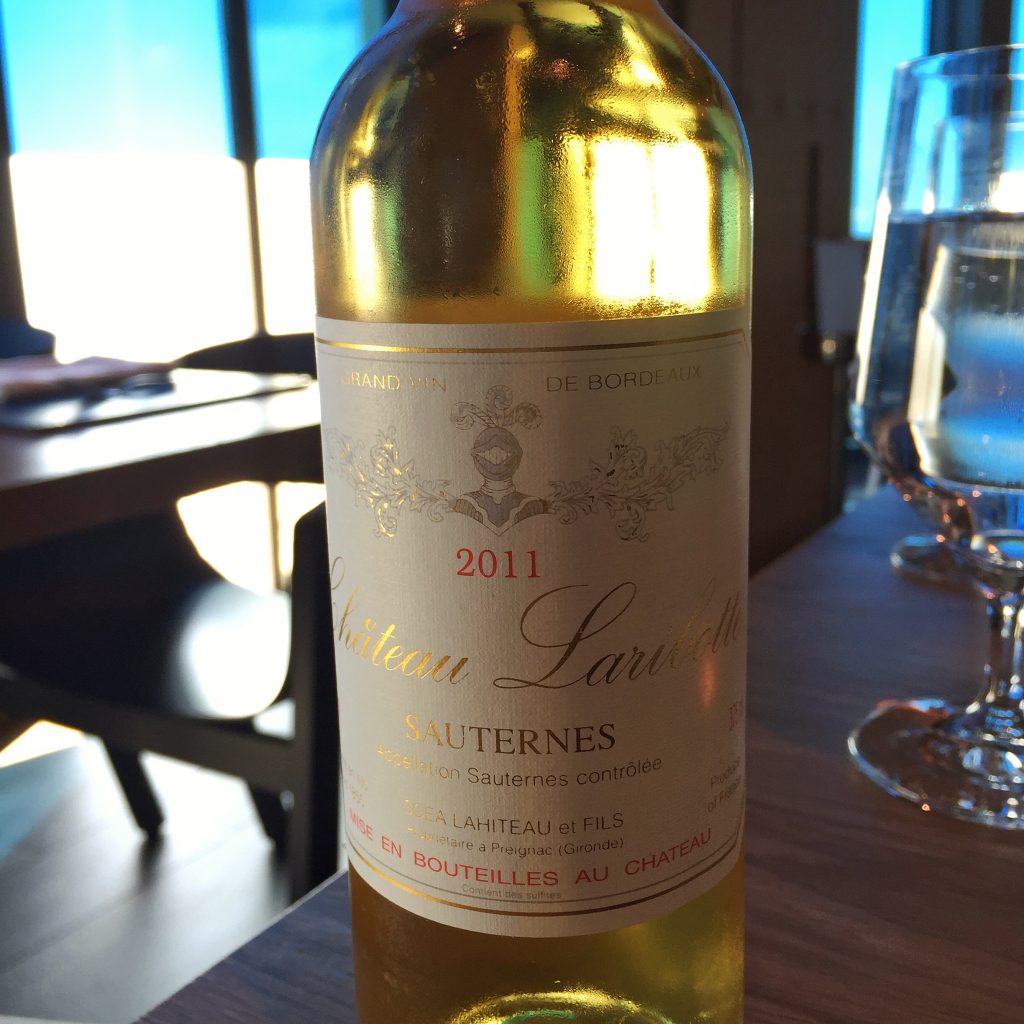 [/column] [/columns_row] [columns_row width="half"] [column]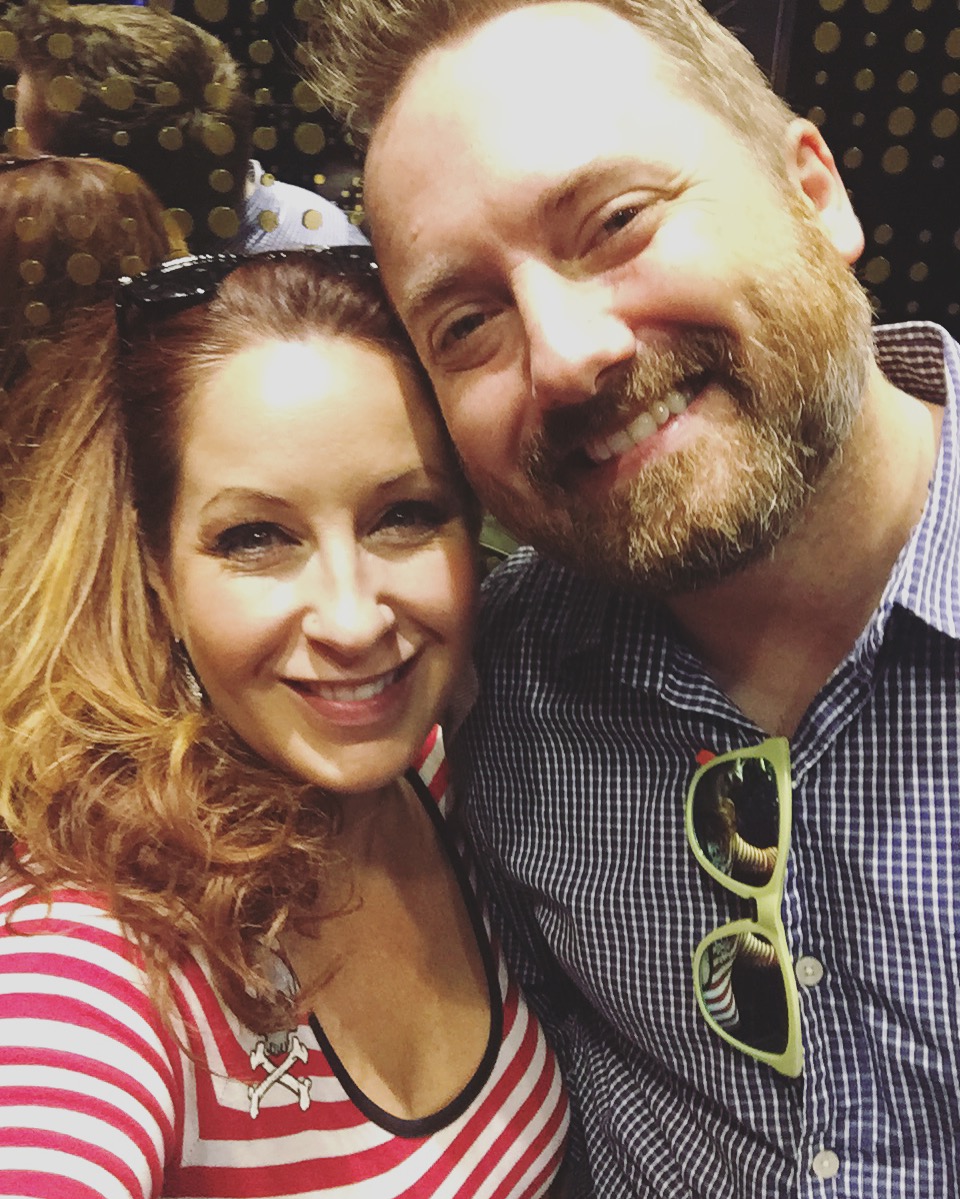 [/column] [column]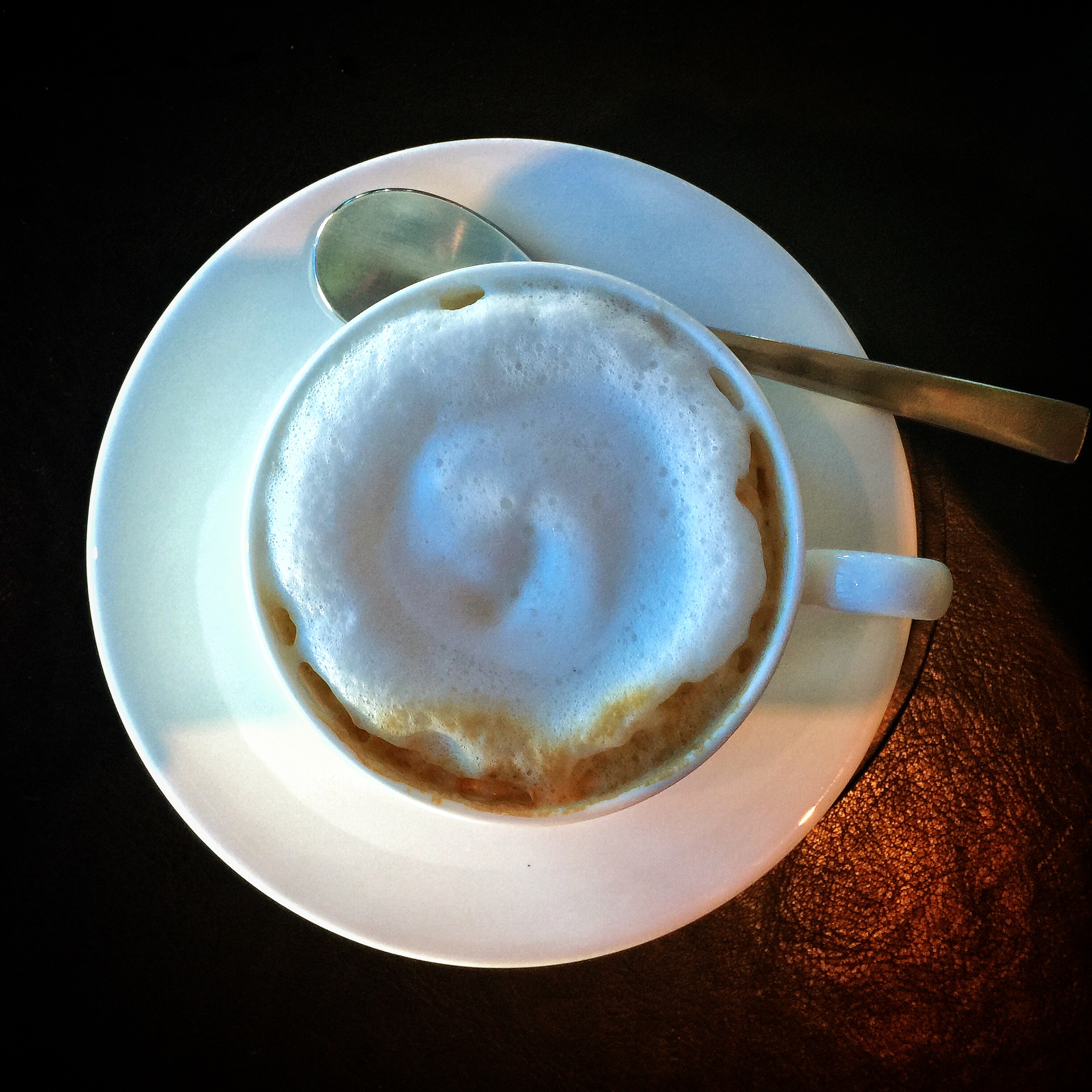 [/column] [/columns_row]