Eating My Way Through OKC
BRUNCH + LUNCH | You Fill Me Up So Good!
[dropcap letter="I"]'m a woman who isn't afraid of eating. I see food as the most personal thing you can share with another human being and the fact that chefs and cooks are so open to sharing their creations with us hungry diners? Well, it makes eating an absolute treat. That said, when you've become accustomed to really delicious cuisine, it's something you enter into with understandable caution.
Oklahoma City is a hub for food that makes you delve in with reckless abandon because you know that no matter what? You're going to have something that makes you feel the love. The culinary scene in OKC is ever budding and being able to feast on so many incredible restaurants made it impossible not to find myself happily heading to the gym far more regularly just so I could keep on eating! I became a kid in a candy store when I really began to swim in the cuisine the city offers.
---
BRUNCH
HATCH
1101 N Broadway Ave | Oklahoma City, Oklahoma
Recently, I started my day at the newly opened breakfast joint, HATCH. With happy bacon holding hands with toast and eggs welcoming you as you enter, the bright, open eatery is packed with people! Having opened just two months ago, you would think it's been a fixture of the city for years. This Saturday morning I came in ready for coffee and some healthy brunch options and boy did they deliver! I was greeted by Beth, the GM, with a big smile on her face and a demeanor of happiness in spite of the hustle and bustle happening all around.
With colors of marigold, teal, greys and an open kitchen concept, the smells of bacon, pancakes and S & D coffee start calling your name. I browsed the menu as hunger started to gnaw at my insides and I put in an order: Smoke & Tears Bloody Mary, coffee, Mission Street Taco Ricky's way, the arugula and spinach salad, and rolled steel oats with fresh berries and bananas (I couldn't make up my mind so I went in for the kill!).
[columns_row width="half"] [column]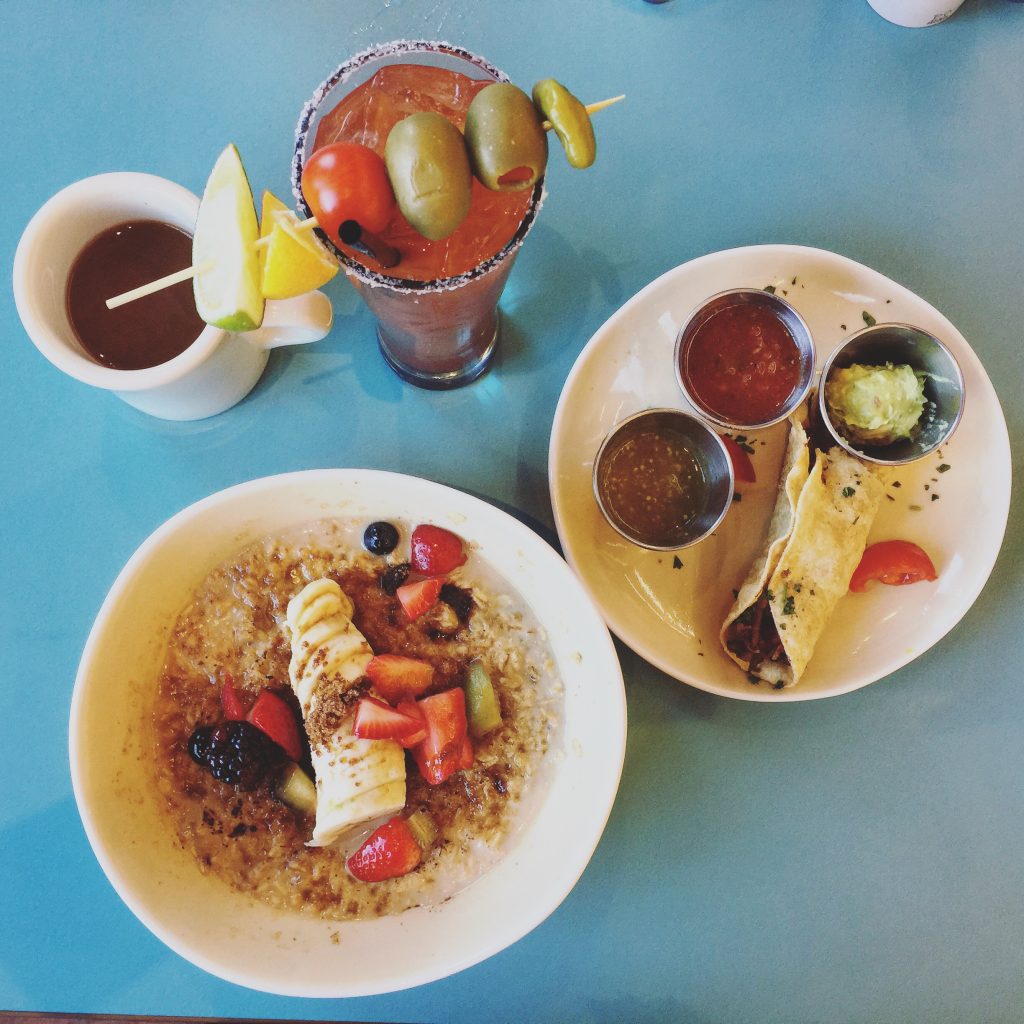 [/column] [column]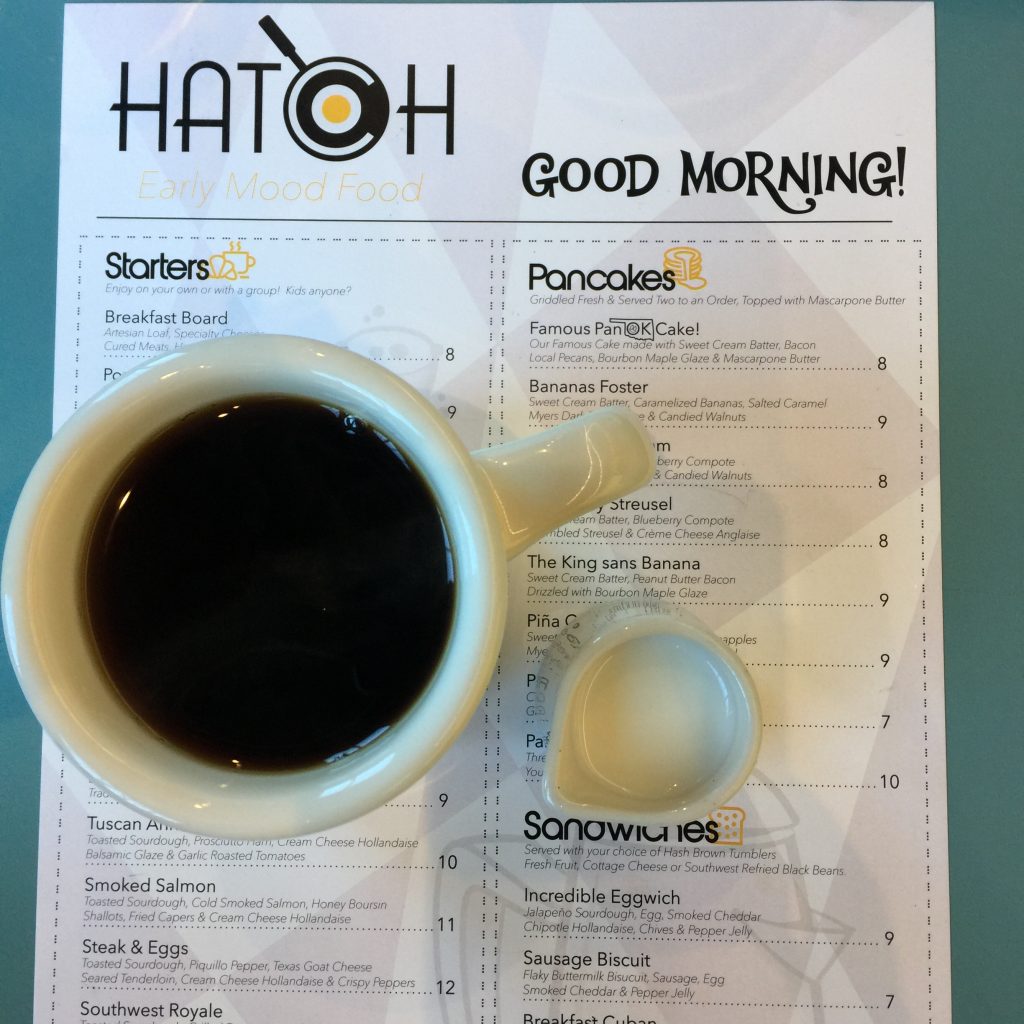 [/column] [/columns_row]
With smoky notes of mezcal ruminating with the spicy tomato mix made in-house to start me out, let's just say those Bloody Mary's are meant to really ease you into the weekend with a very happy buzz! YIKES!
The best part about HATCH is the service is impeccable. The bonus? The food is delicious!!! In fact the Mission street taco, Ricky's Way (which is crisp and deep fried) with the in-house salsa is downright sinful (and something you should order by the handfuls)! The salad was light and pristine but do you know what caught me offguard in a good way? The oatmal! Who knew oatmeal could be the dish that makes you pause, go in spoonful after spoonful and keep thinking, "really? This is just oatmeal?" In fact it's the greatest oatmeal in all the land. Seriously. It really, really is. It has a creme brûlée-like topping with fresh berries all around. I still can't get over how good it was.
[columns_row width="half"] [column]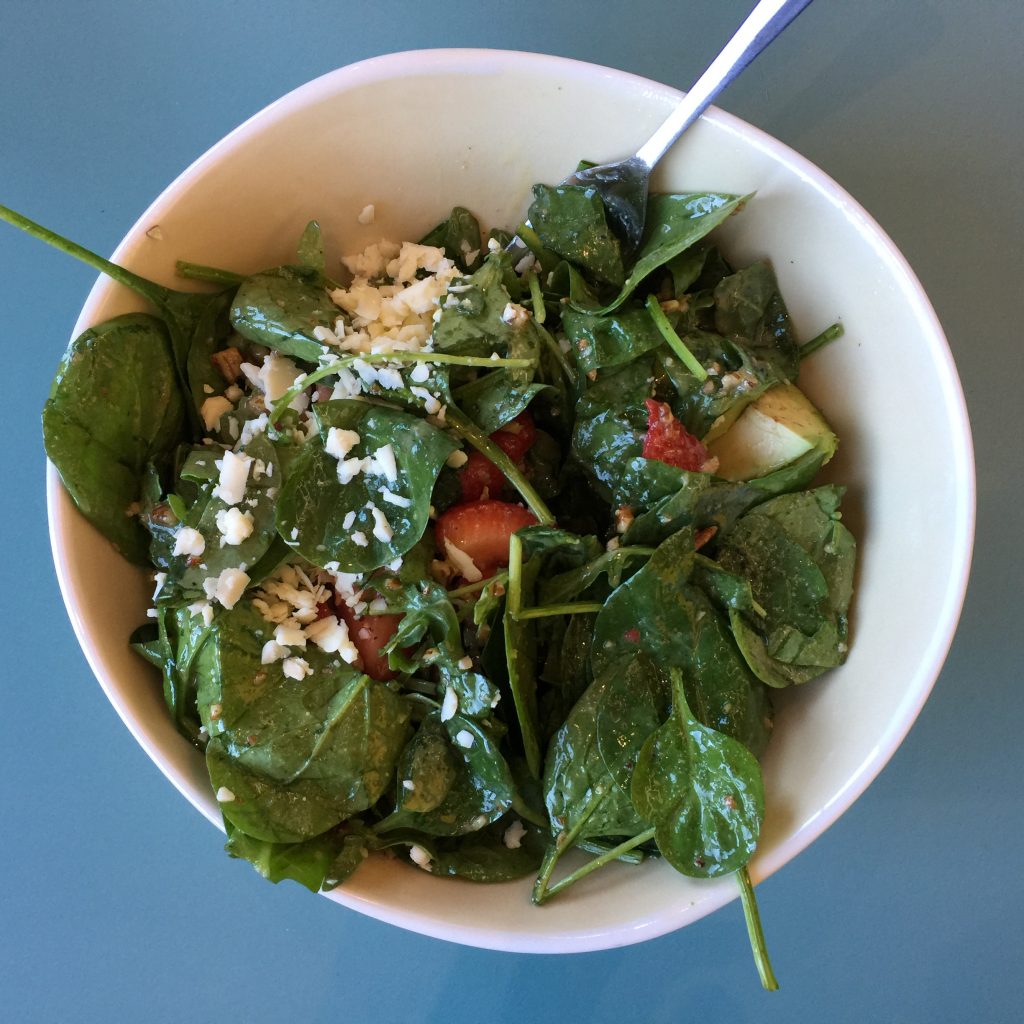 [/column] [column]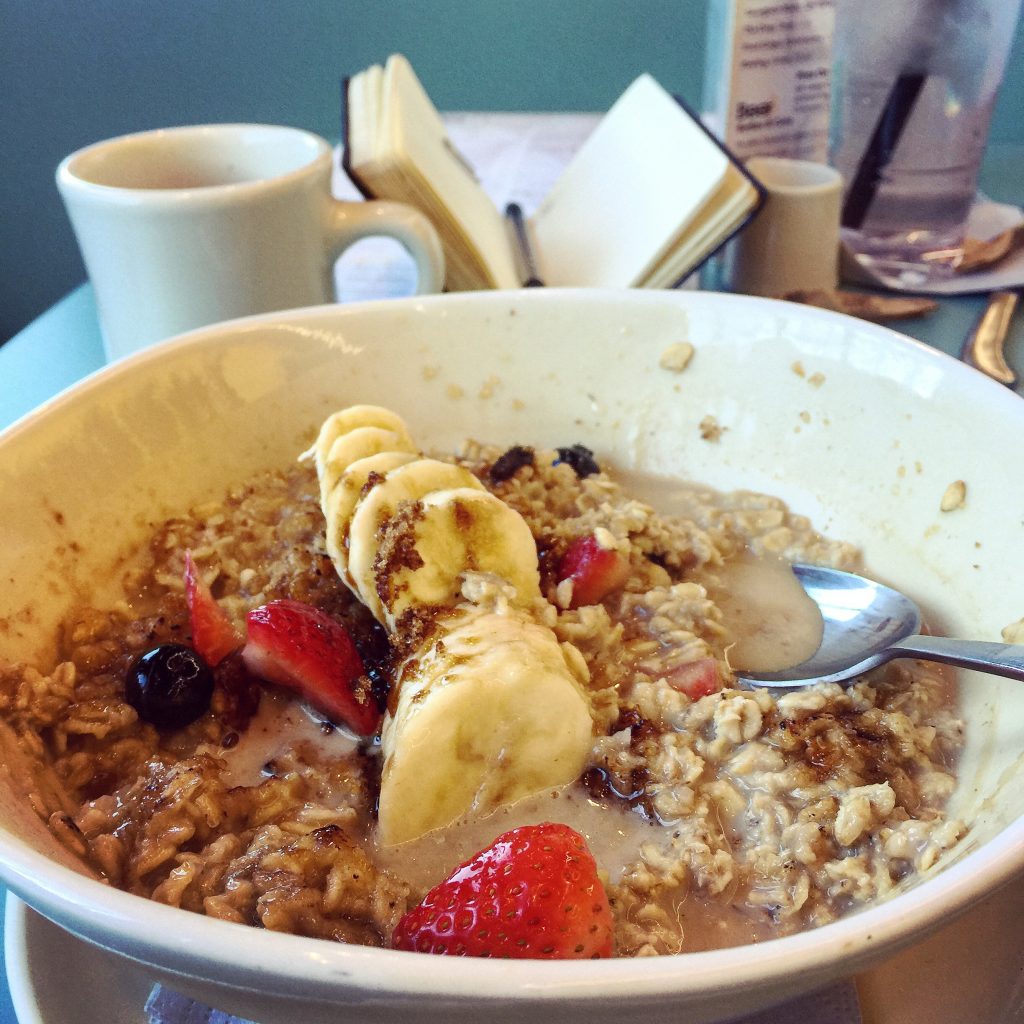 [/column] [/columns_row]
---
CHEEVERS
2409 N. Hudson, Oklahoma City 73103
Today was a day where I really got to get a glimpse inside life of those who call OKC home. Starting with breakfast at Cheever's (a darling restaurant with queso that will just make you be willing to starve the day before just so you can dive in). This was a brunch stop that I'd heard about for some time and I was hoping to be wowed. Turns out that's just how they do things.
[columns_row width="half"] [column]
[/column] [column]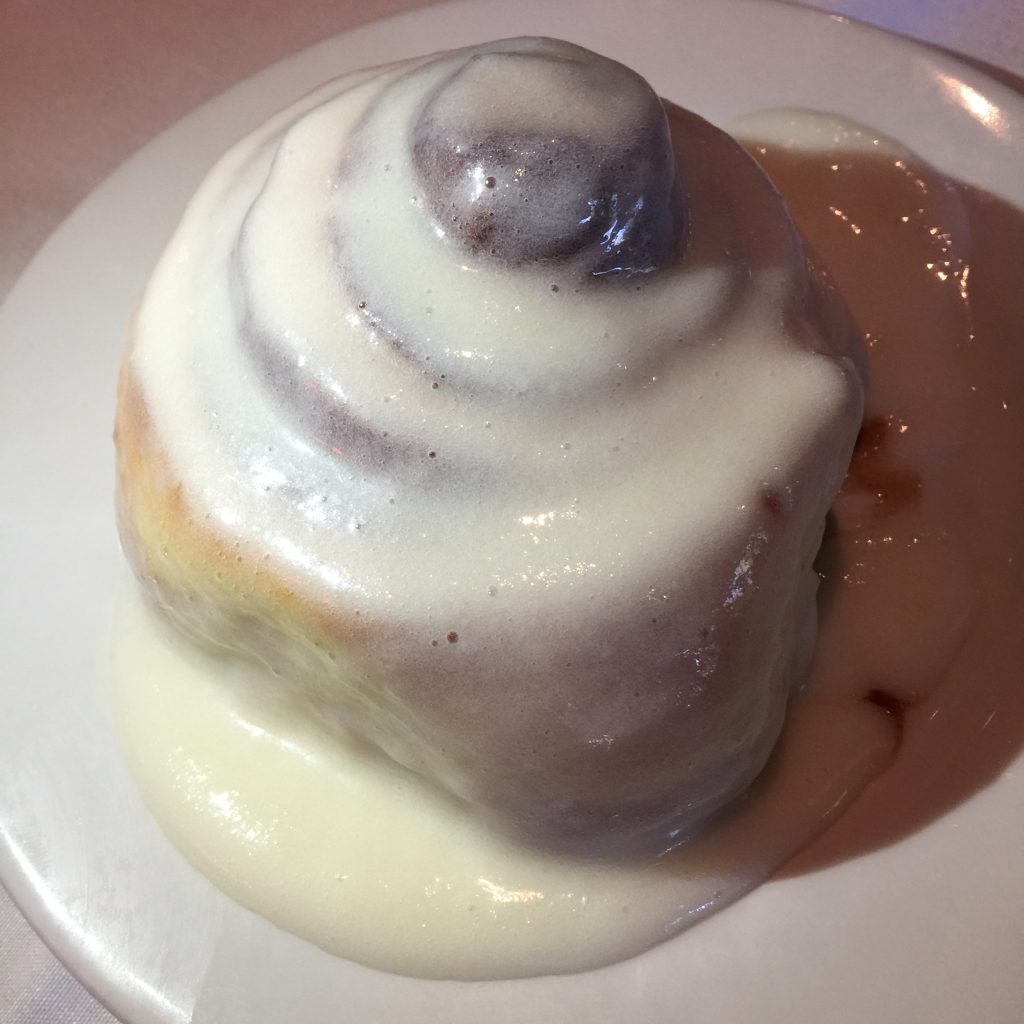 [/column] [/columns_row]
I began with a cocktail: the All-Nighter which is coffee but with a pretty spectacular twist (they add a coffee-infused bourbon, cinnamon-vanilla syrup, black walnut bitters and cream for good measure). This is what you would call a creeper cocktail because it tastes like dessert going down and then packs a whopping punch!
[columns_row width="half"] [column]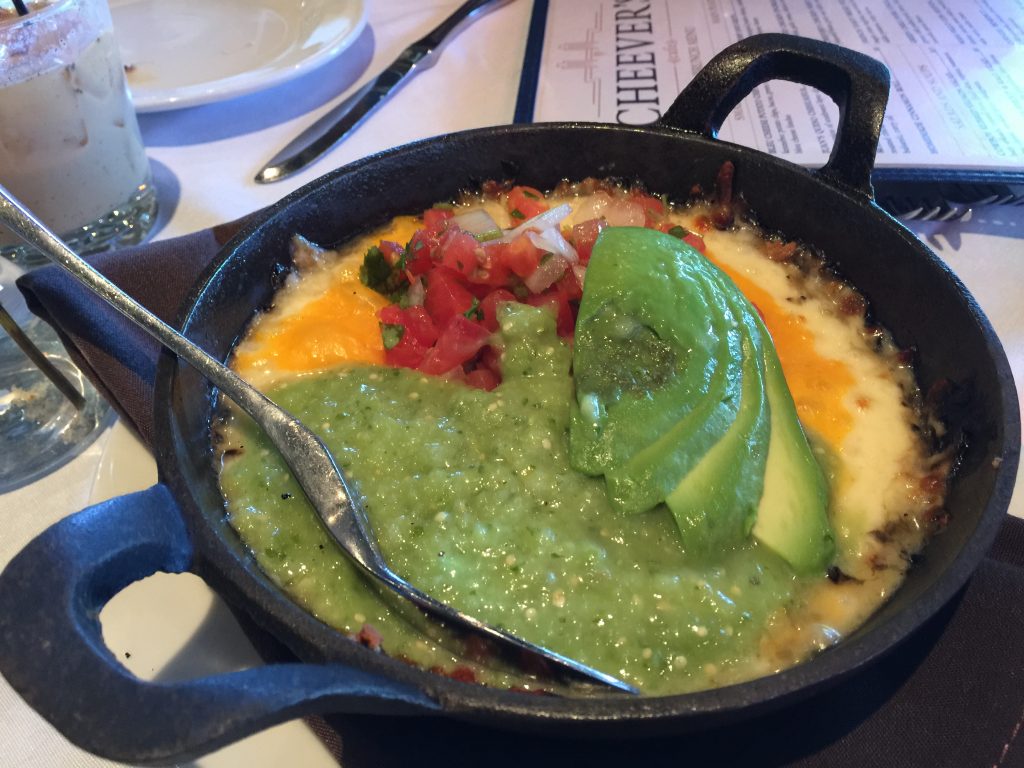 [/column] [column]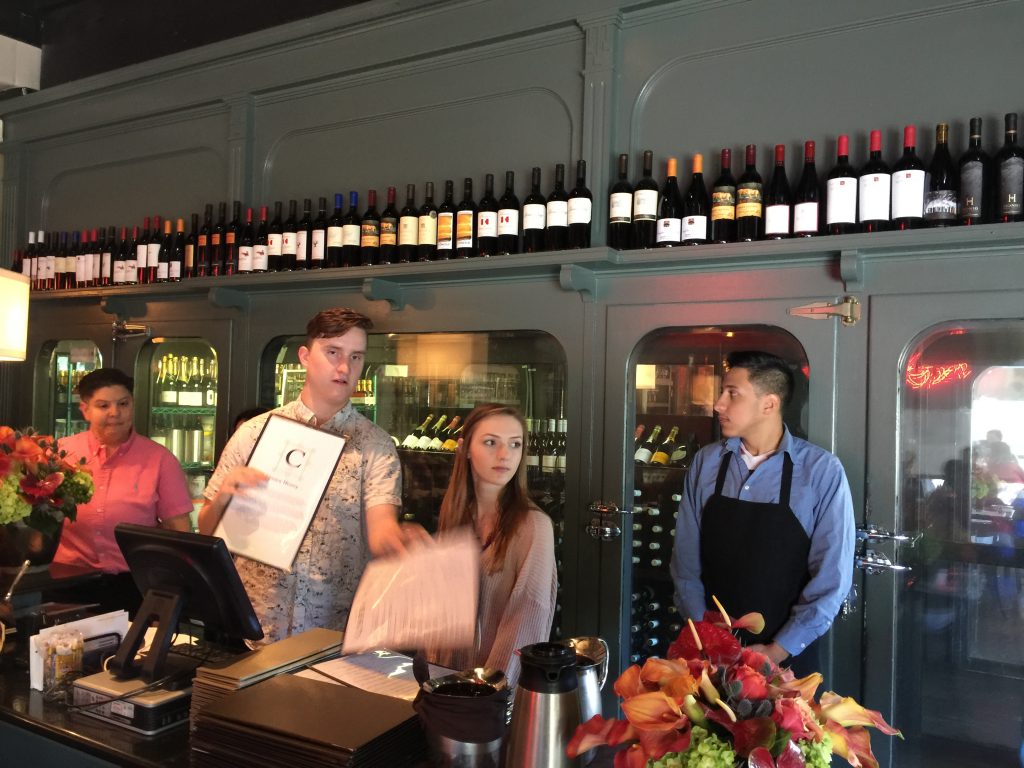 [/column] [/columns_row]
While we tried several things on the menu, two dishes really appealed to my hunger – and my need for something a little less "healthy". Among two salads, we also ordered the famed Juan's Queso Chihuahua and the Green Chile Pork Stack. The queso is a layered dip served in a hot skillet with avocado, black beans, cheese and tortilla chips. I did alter this by asking for fresh cut tortillas instead of the deep fried chips to keep some of my hunger in check.
The pork stack however is stacked goodness of well balanced flavor with the hint of chile. Once you take that first bite? You're hooked! The green chile pulled pork was cooked perfectly with an evenly distributed amount of spice so when you dug that fork into it, it not only tastes like authentic Mexican, it fell apart like butter. Cheever's lives up to the hype and is a fab stop for brunch any weekend. (And enjoy the cinnamon roll for dessert!)
[columns_row width="half"] [column]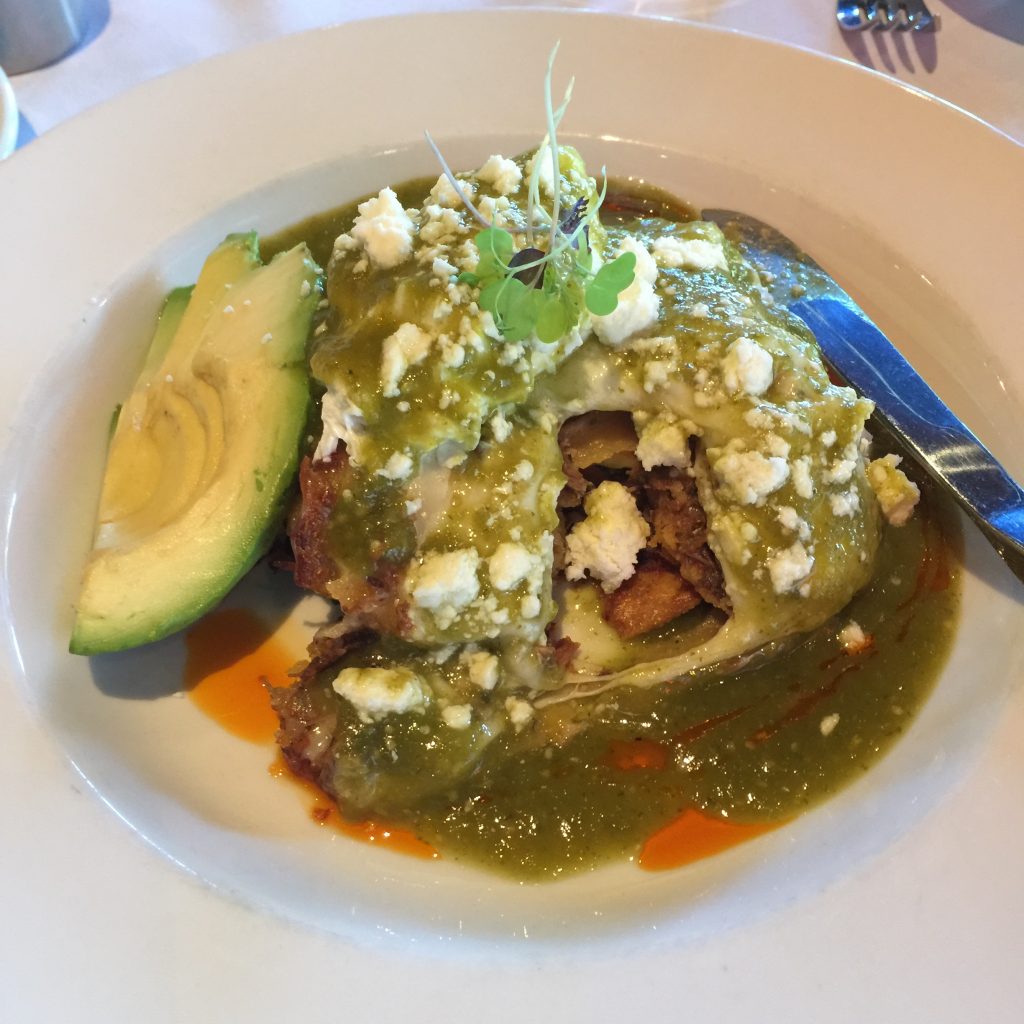 [/column] [column]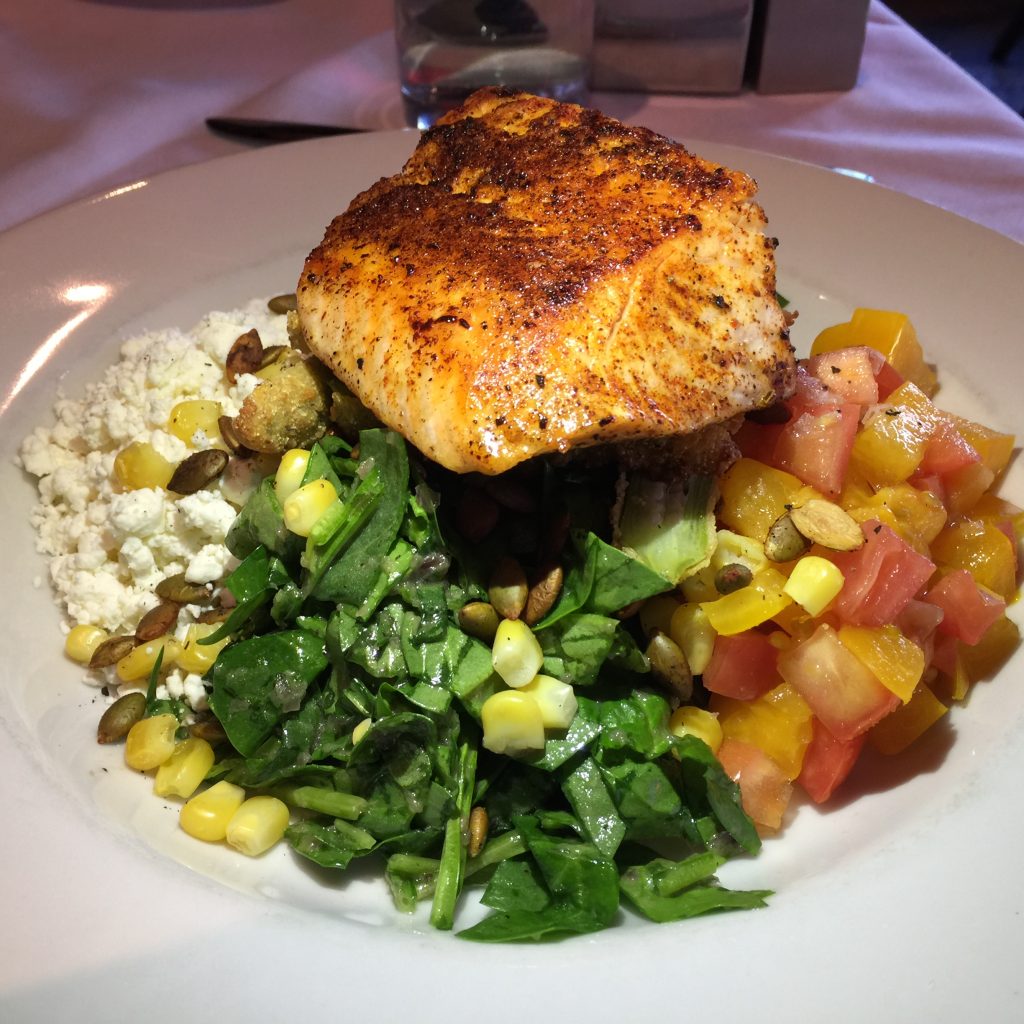 [/column] [/columns_row]
LUNCH
Located inside of a hotel (21c Museum Hotel) that oozes creativity by way of some of the more profound contemporary art around, Marry Eddy's stays true to the mood of it's surroundings by getting playful with your food. While the menu doesn't pretend to be arrogant or oversaturated with choices, it is precise. With comfort food you have to try (alongside one of their signature cocktails), it was the lunches I had that really wooed me.
First, I ordered room service. Now in fairness, I'm rarely a fan of room service because for whatever reason, the food seems to lose it's quality and oomph when it leaves the kitchen and enters an elevator or a hall or wherever it has to go to get to your room. So needless to say, I wasn't expecting much but I was hungry and in desperate need of something healthy.
[columns_row width="half"] [column]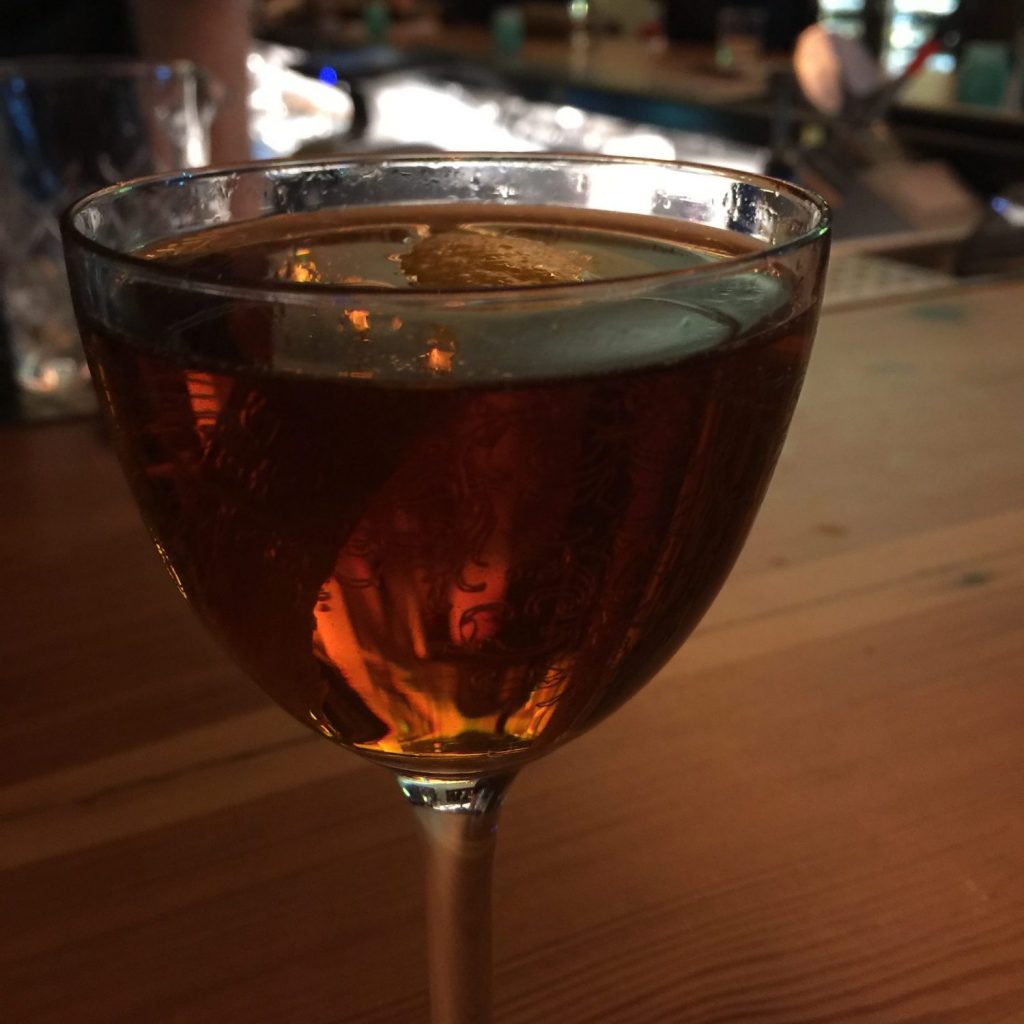 [/column] [column]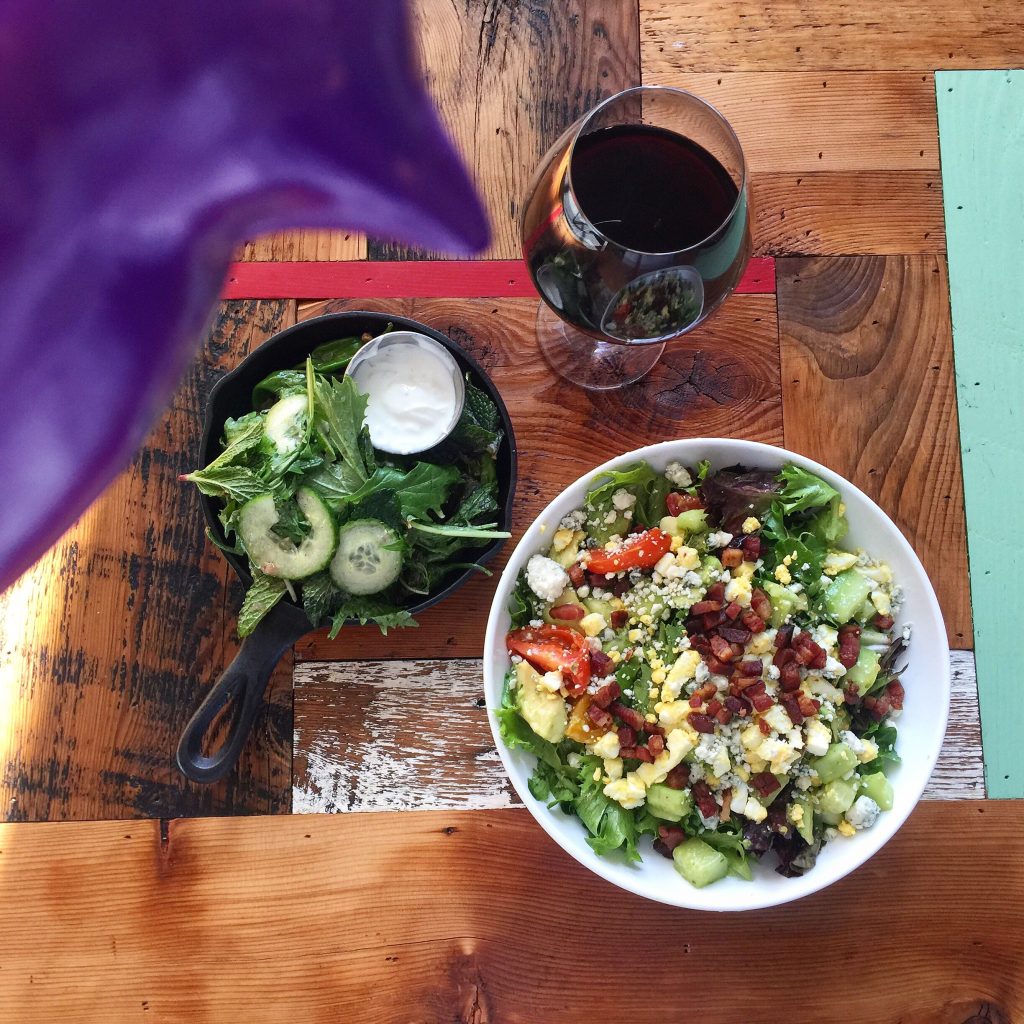 [/column] [/columns_row]
I ordered the shishito peppers and the Chop Salad. A salad may seem like a silly thing to get excited about but this salad deserves a whole lot of love. Made with greens, tomato, avocado, cucumber, chopped egg, danish bleu, bacon, and a green goddess vinaigrette, your mouth bites into the freshly picked vegetables with a smile to ensue. It's phenomenal! The vinaigrette is one they should bottle and sell because it really is worth the title of "goddess".
The shishito peppers also happened to surprise my palate much more than a pepper might. It's how they prepare the mysterious green chiles and what they include that are a standout: farro, cucumber, lime yogurt, sumac vinaigrette. So many unique flavors all dancing around while never losing the punch of spice from the shishito's on their own. I also happened to order a glass of the Sharecropper's Cabernet Sauvignon and it was the perfect pairing: bold, floral and easy on the finish. This was a room service experience I am happy to report was among the first to deliver taste, flavor AND beautiful presentation.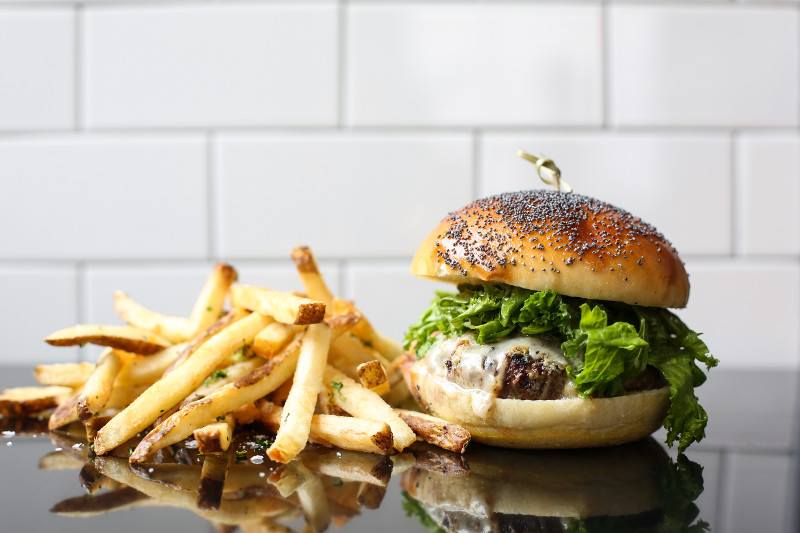 Lastly, as another afternoon beckoned me to venture out, I found myself craving something a little less lean so I headed into the lounge, sat down, order a Macaron cocktail (a suggestion of the bartender) and a Tin Lizzy burger. Without hesitation, this is the best burger I've had – ever. I can't explain it but the flavor is a knockout! (I devoured it before I could take a pic so I borrowed the photo from Mary Eddy's FB) When I ordered, I added bacon which elevated the flavors even more but the aioli, the cheese and the meat combo in the burger patty itself was mouthwatering. It's well worth having morning, noon and night.
---
BARRIOS
1000 N. Hudson St. | Oklahoma City, Oklahoma 73102
Having just opened in the past month, Barrios is the talk of the town. In fact the reason I fit this in before I hopped on the plane back to Los Angeles was because a girl that worked at another restaurant told me about it. Barrios had been open two weeks and she'd already gone in to eat there six times! That speaks volumes so I ventured in. At first glance, it has the feel of a restaurant in LA called Gracias Madre. Gracias Madre happens to be one of the most popular spots in the City of Angels. Barrios on the other hand, put their own twist on the decor staying true to rich colors, unique statement pieces and an outdoor patio area that beckons you to go outside.
[columns_row width="half"] [column]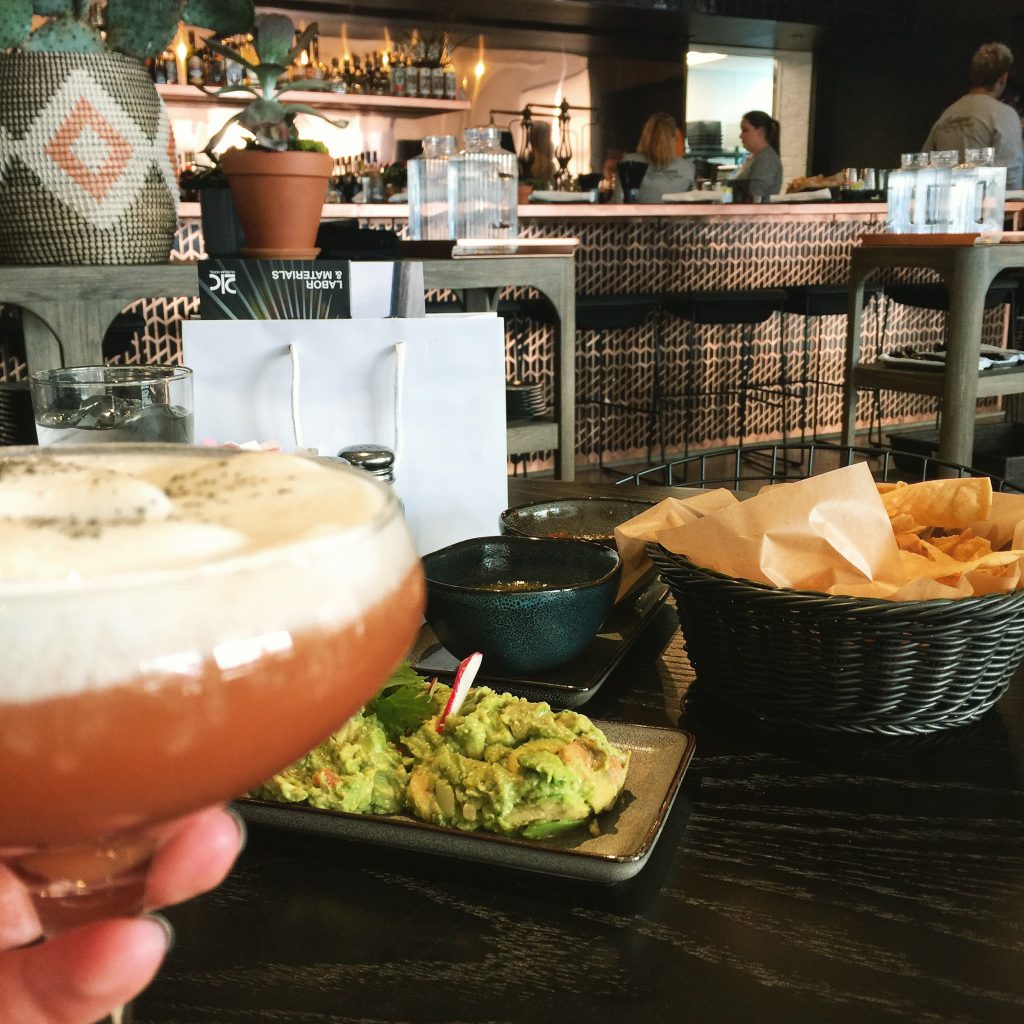 [/column] [column]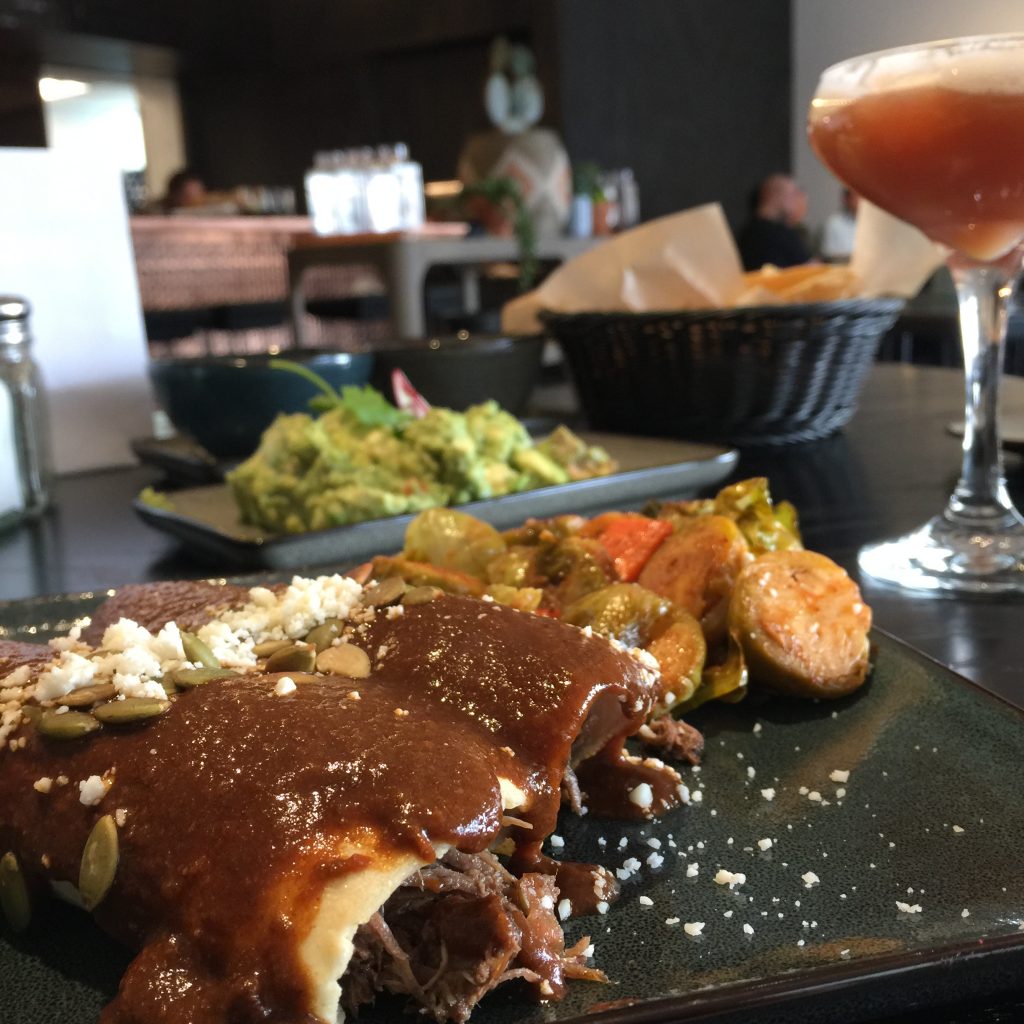 [/column] [/columns_row]
Barrios is darling but when it comes their cocktail program? They put quite a few places to shame. The margaritas are out of this world – and they're so inventive! With a guava el camino foam layer on their guava-habanero margarita, this is a libation that is literally bursting with flavor, pucker, contrast and beauty. It's like nothing I've ever tasted. I also tried the roasted grapefruit margarita and while that was also well balanced, the guava-habanero won me over.
I ordered a side of guacamole to compliment their chips and homemade salsas (the rojo was my favorite) and when it arrived? I was pleasantly surprised. Not only were the avocados fresh, the portion size was ample – like four people could have tackled that with glee! The chips on the other hand, well, when you come from LA you tend to be picky about tortilla chips. Barrios chips are impressive! Strips of tortillas perfectly salted with a fresh-from-the-fryer taste without a single stale chip in the bunch. I then order the braised short rib enchilada with peoria and mole negro. Another hit! Fresh and unique, an enchilada deserves it's rightful place on the menu. Their short rib enchilada was sublime, as was the mole (which anyone who's read this magazine long enough knows I'm very discerning about).
[columns_row width="half"] [column]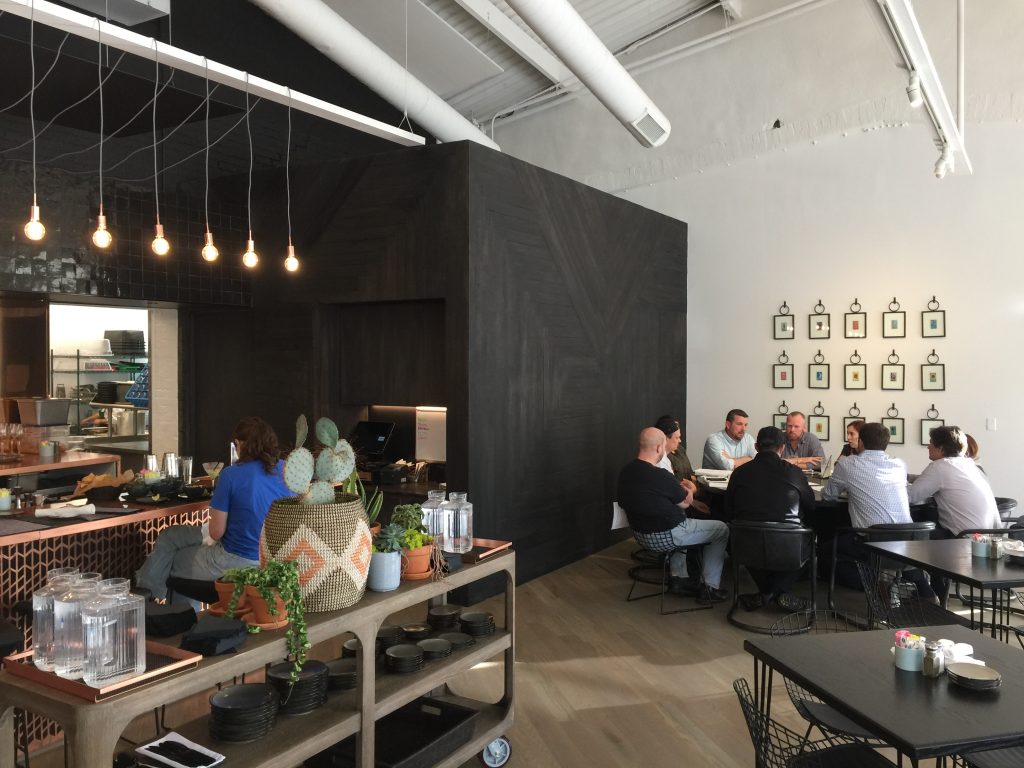 [/column] [column]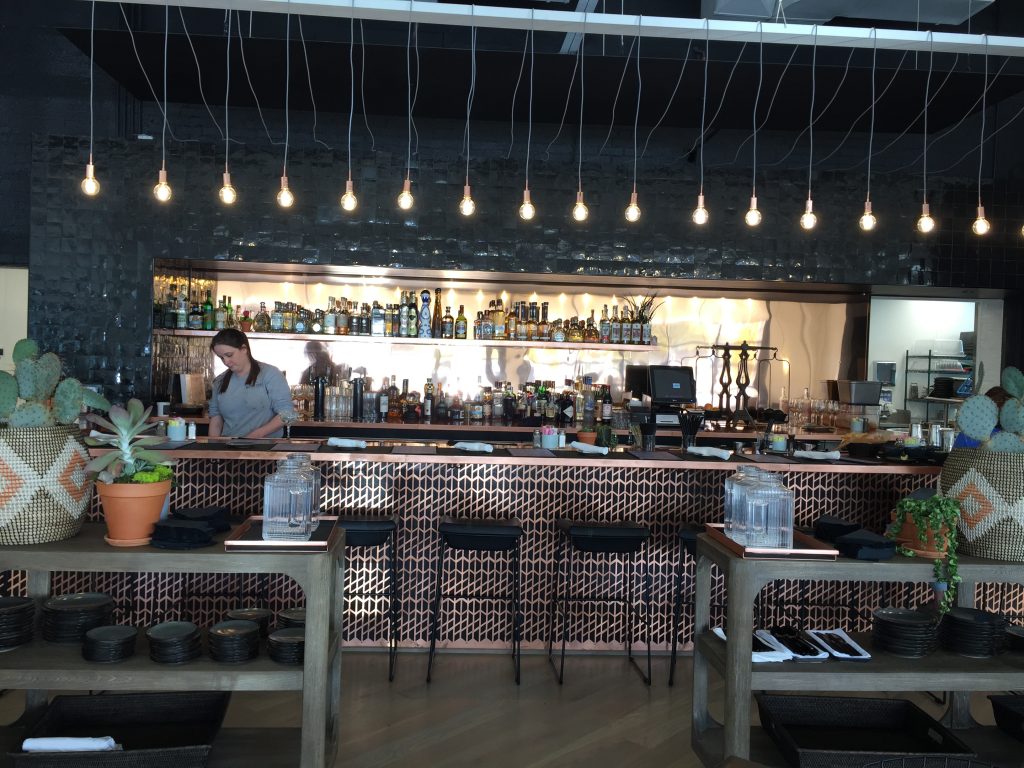 [/column] [/columns_row]
So when you happen to stumble onto one of the greatest cities in the US, go hungry because they have more cuisine than you'd ever expect. They can rival most any other culinary sweet spot and when it comes to starting your day off happy, well fed and well hydrated? OKC has you covered.
---
[button content="TARGET for the HOLIDAYS!" color="yellow" text="white" url="http://goto.target.com/c/340949/81938/2092″ openin="_blank"]