Oasis in Ojai
A little Airstream Jouissance
Imagine if you will we are living in an alternate universe where humans are mostly asked to stay indoors, but the call of the wild (aka normalcy) is too strong to ignore. No, we don't live in a dystopian world, we're all actually living in a very strange reality, so the notion of escaping the walls of my house, the enclosure of my yard, and the familiarity of my entire landscape is all too welcoming. So when the opportunity presented itself to actually get away? I had no choice but to say, HECK YES! "Let's blow this popsicle stand and head to Ojai!"
Ojai is a beautiful (and tiny) city in Ventura County located amid the Topatopa Mountains, known for its amazing climate, Bohemian vibe, happy locals, incredible array of cuisine, craft beer and wine, and speciality cocktails…and some of the most eclectic shopping you can find just outside of LA. It is also home to a desert oasis, Airstreams glamping, and a little weekend bliss by way of dog-friendly Caravan Outpost. With kids doing school at home, making mindful choices in our new way of life, Caravan Outpost was our answer to a little sanity.
(We did venture to bring our hundred-pound German Short Hair Pointer, Zeek with us. Note to self: a dog that loves to run free and do zoomies at random is not the best travel buddy when in confined quarters, and in a small city surrounded by civilians who don't understand he loves to hug. We got a good 24 hours with him before a quick early morning drive home to give him his freedom, because he's a big dog. And Caravan Outpost is best for smaller breeds.)

If you've never experienced the beauty and allure of Ojai, it is a region that has a climate that mirrors that of the Mediterranean making it ideal for olives, citrus orchards, grapevines and desert landscapes. While the California fall and winter weather is known for its unpredictable ways, us Californians are a little hungry for the kind of staycation that exudes serenity, thoughtfulness and a bit of travel nostalgia. That is the epitome of Ojai. Coming from the Los Angeles/Ventura County line, the drive up the 101 to Highway 33 transcends you the moment you arrive in town. Ojai's city center is small to say the least, but its size is in no way a prelude to its magnitude of options and appeal. From extraordinary bars and inventive global cuisine, to one-of-a-kind artisan boutiques and original fashion, there really is something here for everyone. And as luck would have it, most all of it is within walking distance of Caravan Outpost.
When you pull in to Caravan Outpost, a lush green oasis awaits. Tall palm trees, bamboo stalks, oversized rock formations, beautiful botanicals, inviting seating, community gathering, and their incredible staff make this one of my favorite new local places to stay. Comprised of 9 lots (8 Airstreams + 1 tiny house), the property sets itself apart the moment you are handed your key and walk into your private abode. Walking past the iron Caravan Outpost sign, past the outdoor seating area, a long rustic wooden table with chairs positioned just far enough apart, succulents situated strategically throughout the property, Aly walks us to Caravan no.5.
I have long since loved Airstreams (airstream.com); The sleek design, the mid-century modernism before anyone knew how truly timeless that era of design would be, and the undeniable fact that it's one of the prettiest and most stylish sought-after mobile homes around. Its history is just as impressive as its longevity in modern and contemporary design. Airstreams date back to the 1920s when Founder Wally Byam envisioned a home that could travel anywhere. It began with adhering a tent-covering over the back of his Model T. That worked until the rains came, and when they did he came up with a better, more efficient covering; a tear-dropped shape created with aluminum that acted as more of a permanent shelter and he threw the stove in back of his Model T and that was that.
With this ingenious contraption affixed to his automotive, it started catching the eyes of weary travelers looking for their own travel solutions. With a background in marketing, advertising and journalism, he realized he was onto something. By 1937, Airstream was a success and even as several other competitors attempted what Byam had, when WWII happened, the only surviving mobile trailers were Airstreams. The Airsteam was manufactured in Culver City (yes, it's native to California!). Fast forward a hundred years and Airstreams are still all the rage—and we pay good money to experience glamping in such sleek design and timeless appeal.
[columns_row width="half"] [column]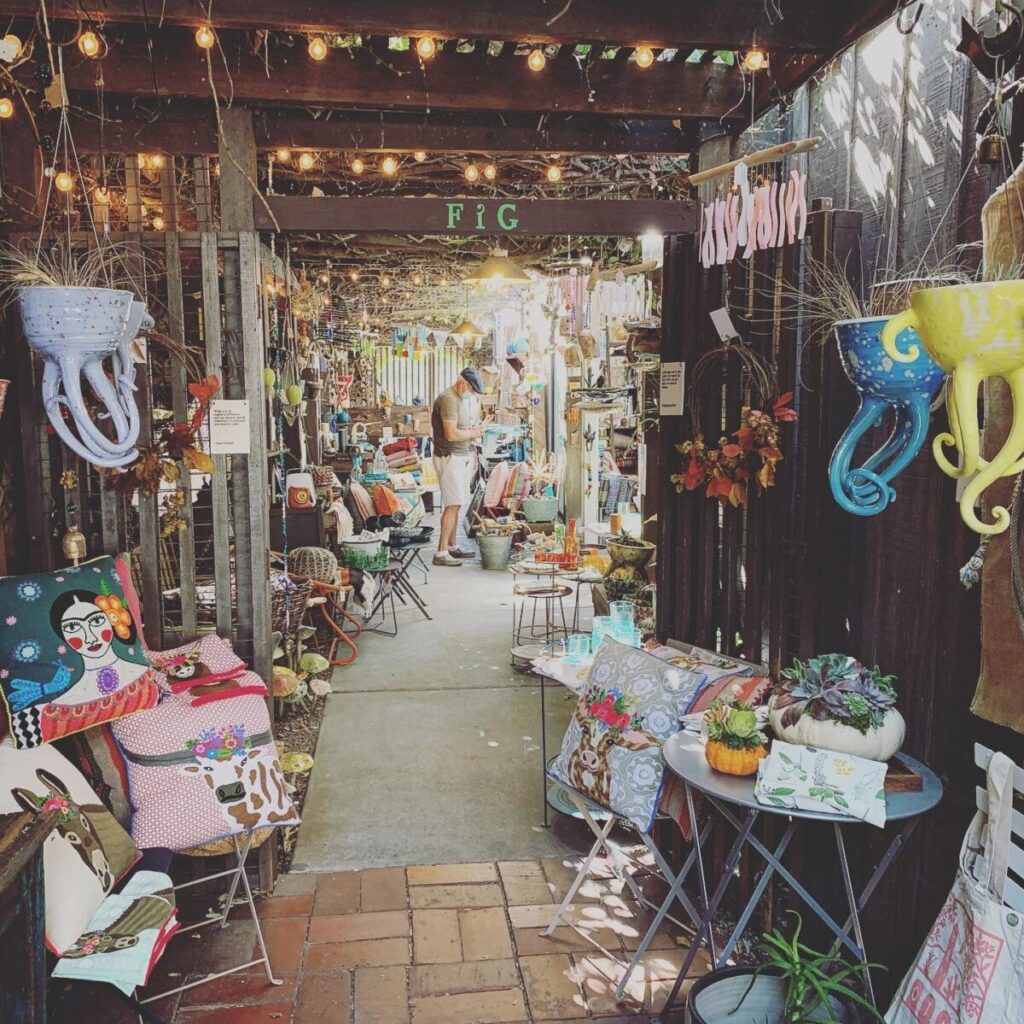 [/column] [column]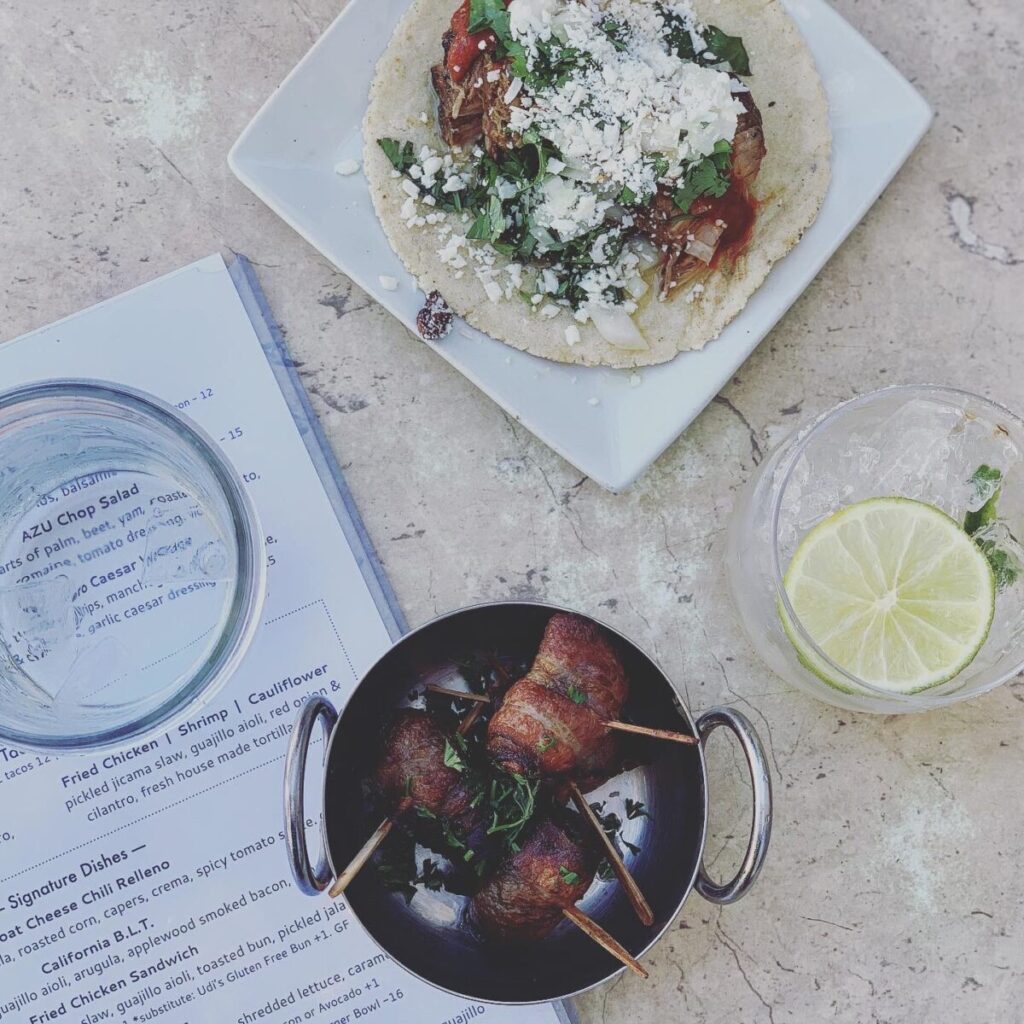 [/column] [/columns_row]
So, back to the caravans in Ojai…
Each respective caravan has its own private garden with bistro set, hammock, a set of comfy wired, modern designed deep-seats with matching ottomans, an umbrella with night lights strewn above, and hints of Bohemian chic outdoor decor like succulents here and there. Booked in the dog-friendly Yeti Deluxe Caravan, like all of the caravans, we had a private bathroom, shower, queen bed, an extra pull out bed, a private kitchen with convection oven, refrigerator with freezer, stove top, kitchen sink and lounge area. The interior design of each Airstream is different, but the clean aesthetics and attention to detail are a delight.
The Outpost is a separate indoor haven housing the Caravan Outpost Shoppe with original apparel, memorabilia, and locally sourced items. They also have games, live music, and ample seating. The downfall is, until COVID gets under control, none of that is accessible. That said, Shawn Steward (Owner/Operator of Caravan Outpost) has moved the shoppe outdoors and its spectacular. She makes gorgeous dresses, jackets, even capes, and various apparel, as well as curates an array of handmade apparel by locals, vintage finds, art, incense, candles, and more. Each piece is uniquely chosen and designed with thoughtfulness that is evident.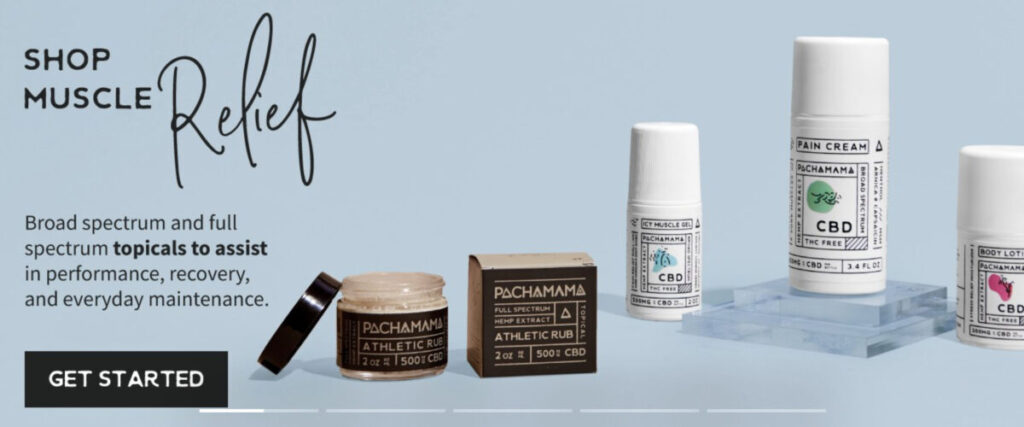 Once all situated in your caravan, exploring the nearby city center is well worth it. Some of our favorites were Ojai Pub, Topa Topa Brewery, Little Sama, Azu Ojai, Fig Curated Living, deKor, and In The Field Ojai. The craft brews, mixology, culinary breadth, and incredible artisanship, decor, and boutiques are defining. More on that in a second piece devoted to eating, drinking, and shopping our way through town. It is important to mention that most every restaurant delivers directly to the Outpost.
The weekend at Caravan Outpost proved to be that joie de vivre we had been missing this past eight months of limited social interaction and forced isolation. The essence of calm, peppered with bliss, tranquility, interesting exploration and discovery makes this boogie, chic, yet understated Mecca the easiest place to sink into, melt the outside stressors away, and sip on a well-made cocktail, ice cold beer, or local wine and take in a much needed deep breath. Caravan Outpost is its own spiritual escape, ideal for anyone looking to experience something genuinely breathtaking and authentic.
[button content="Book Your Stay" color="teal" text="white" url="https://caravanoutpostojai.com" openin="_blank"]
Caravan Outpost | 317 Bryant Street, Ojai
NOTE: Per the California COVID restrictions, some things have changed in order for hotels to remain compliant. One of which is there is no early check-in leaving you to explore the town should you arrive early. One thing to note is, wherever you travel, utensils, cookware, and some of the usual amenities are not provided for fear of contamination so pack pots, pans, and anything you may need if you decide to stay in an Airstream or hotel with a kitchen.
[separator type="thin"]