Women like their whiskey the same way they like their chances: equal. Gender norms in the spirits industry are finally evolving.
It's no surprise that our society has a preconceived idea about gender roles, how we expect each person to dress, behave, and present themselves, including how its predetermined what alcoholic beverages are deemed lady-like. Personally, we think that's bulls**t. In the binary world of gendered alcohol, there is a continuous borage of these stereotypes visible in ads, marketing campaigns, labels, and the overall vibe attached to spirits. This became a starkly outdated primordial mindset proven to be so when women began drinking a societally labeled "man's drink". Turns out women quite like a damn fine whiskey, bourbon, and scotch. But that is very underrepresented in how those spirits brands market to us as consumers.
Women and Whisky: Female Representation in Social Media Marketing reports the world's leading whisky brands posted 3,896 images featuring men in 2020, and 1,707 including women. They also reveal that 23 brands posted in celebration of International Women's Day, yet throughout the year women made up 39% of people represented in those brands' feeds, with men representing 78%. The study also reports the 'new world whisky' category has a high level of female representation (37%), partly led by female-owned brands and distillers. In fact now there is even a Bourbon Women Community and for those that didn't know, women account for approximately 30% of whiskey drinkers (quickly reaching the the 40% mark according to the latest research) and 70% of alcohol purchasing decisions in the household. So how do we break the stereotypes that women only drink champagne, white wine, or fruity cocktails? We prove it (thank you statistics!).
According to a 2019 study by consumer market research company MRI-Simmons, women account for more than half (54.5%) of vodka sales in the United States and at that time, about 30% of whiskey sales. The study also reports that women account for 39.1% of Canadian whisky sales; 38.5% of blended whiskey and rye; 36.5% of bourbon; 37.6% of Irish whiskey; and 29.8% of Scotch.  These statistics are especially interesting because it highlights that women have substantial purchasing power across the entire spirits category.
The ads and brand campaigns we see however, are not reflective of those statistics. We see ads like the one on the left, when she should see more of the one on the right.
[columns_row width="half"] [column]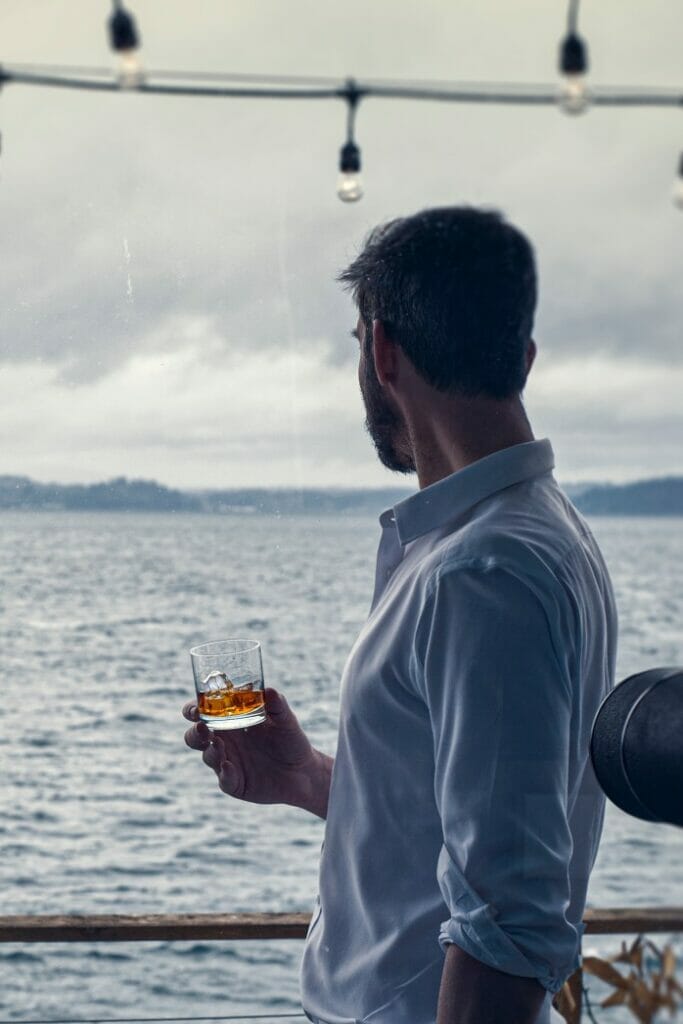 [/column] [column]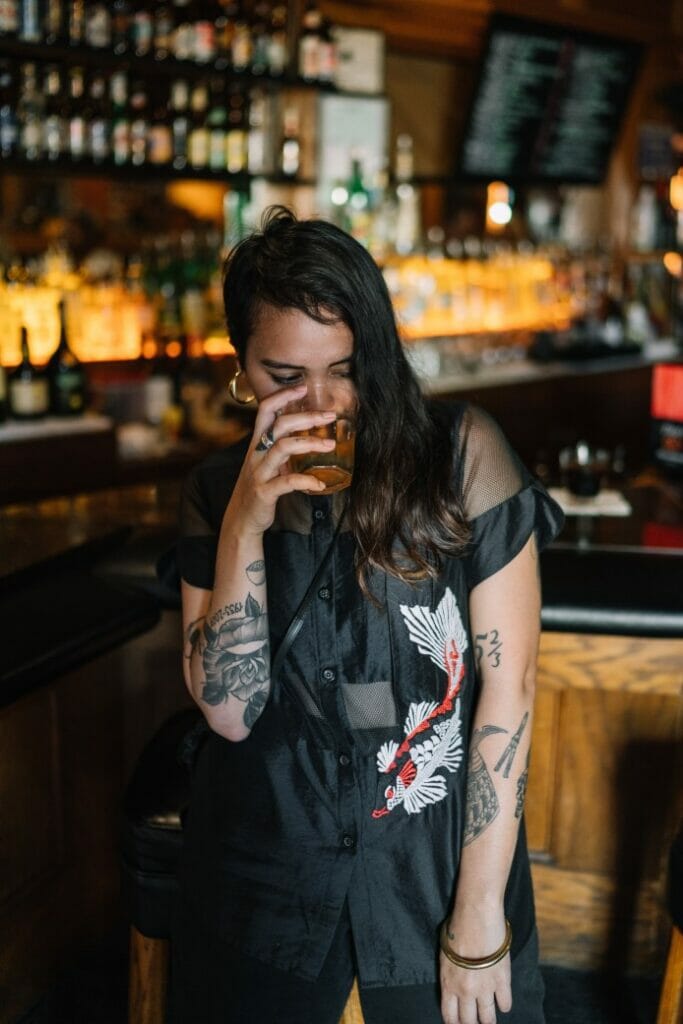 [/column] [/columns_row]
The intricacies of why brands were so slow to market to women can mostly be attributed to the Mad Men era of 1950's and 1960s' advertising and movies that showcased men as the dominant decision-maker in society, home, work—basically, everywhere including being the one deciding what spirits we purchase. Hell, there were even newspapers that actually had ads that said, "Train Your Wife To Serve You" with images of a perfectly made up wife dressed in an apron waiting to serve her husband a cocktail the moment he got home. While we still have a long way to go, the spirits industry is taking note as consumer spending trends indicate they've overlooked their very biggest demographic: women.
So in order to update these old and morally skewed stereotypes, it can only be accomplished if the marketing strategies stop falling in the continual hands of men—and instead are driven by women themselves. That means more women at the helm of advertising, liquor companies, and distilleries. That would give the leverage needed to create and market spirits with authenticity and genuine intent.
[separator type="thin"] [columns_row width="third"] [column]
[/column] [column]
[/column] [column]
[/column] [/columns_row] [separator type="thin"]
Over the past few years women have taken the lead at some of the world's most innovative liquor brands such as Lynxx Spirits, Spa Girl Cocktails, Carbonadi, Woodford Reserve, The Macallan, Dame Mas, E. & J. Gallo Spirits, and brands like BenRiach whose master blender is Dr. Rachel Barrie is the first woman to ever be awarded an Honorary Doctorate of Science in whiskey from the University of Edinburg.
Research has shown, when shopping for spirits, women are especially sensitive to branding, loyal to their brands of choice even in economic downturns, and willing to pay more—and in some cases, substantially more—for perceived higher quality. This is comparable to the way some craft beer consumers have behaved over the past several years with their willingness to opt for more expensive brands that they view are reflective of their own personal identity. It's no surprise, then, that brand storytelling, packaging, and playful product names figure so prominently into marketing within the industry. And the air of authenticity associated with small-batch, hand-crafted production methods and long maturation periods together with the appeal of bourbon's craft/heritage identity has only helped solidify its distinctive image in the minds of many women. 
In 2021 they are more female leaders in the spirits industry than ever before. Shaking up the spirits industry, all while proving gender is irrelevant when it comes to crafting the perfect libation. From master distillers, brand ambassadors and owners to those at the forefront of marketing, innovation and every role in between, women aren't letting stereotypes or industry norms of the past hold them back anymore.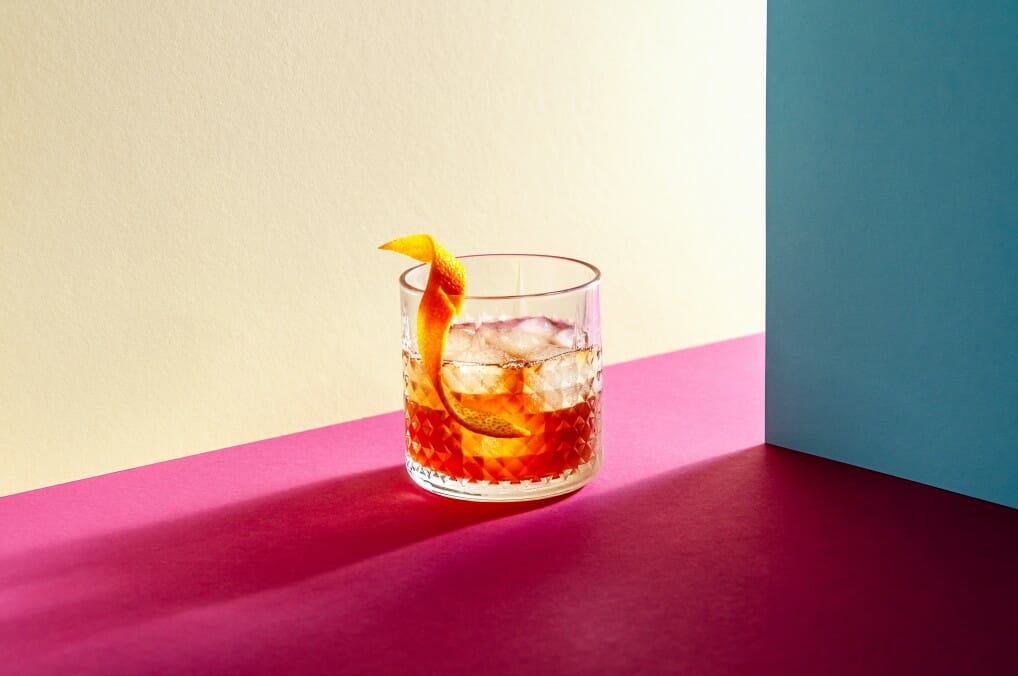 Over the past five years, whiskey has risen in popularity, outpacing vodka consumption. This past year, whiskey sales outperformed vodka sales by 2.7% and it is American whiskeys leading the trend, specifically in bourbon and Tennessee whiskey, which saw an increase of 7.4% in sales. Among it's newest connoisseurs are millennials according to a recent Wall Street Journal report.
As Jeff Fromm and Angie Read point out in Marketing to Gen Z, Gen Zers can be characterized as "earnest, hardworking, and driven by conservative views of success," resembling a much older generation. At first, this may seem to be an obvious advantage to marketers given the spirit industry's success with older generations. But a Gen Z's values align with both traditional and nonconformist, more liberal views on issues of race, gender, identity and sexuality in ways that do not obviously mirror older generations.
The idea of sexualizing women in the alcohol industry is changing direction and is now archaic. In her essay "Let Us Now Retire the Whiskey Woman," Courtney Balestier describes the titular archetype as "eternally sitting in a bar with leather armchairs and flattering lighting, waiting for you to ask if she wants to get out of here. Or maybe she asks you, because she is drinking whiskey and therefore she is tough (but not too tough) and powerful (but not more powerful than you). She is always sexy, always game, always thirsty."
Even that stereotype celebrates heterosexual and femme women for liking a so-called manly spirit. Their proximity to manhood makes them seem cooler and worthier of respect than if they'd stuck to feminine predilections, like vodka sodas or a strawberry daiquiri. As Jim Beam and Johnnie Walker spokespeople Mila Kunis and Christina Hendricks say, whiskey is intimate, whiskey amplifies sex appeal. But that notion implies that perhaps whiskey is more than sex appeal or typecasting and instead about the quality and taste of the women who consume it. 
The beauty of whiskey is … it's for everyone. In fact, Fred Minnick, author of Whiskey Women said the 15% of whiskey drinkers were women in the 1990s. Now, in 2021, almost 40% of women are whiskey drinkers. Of course, women have been involved with whiskey production and distribution throughout history (look up female bootleggers in the 1920s). But, as Fred Minnick says in his authoritative and entertaining book, "[Women] just never received credit but women are absolutely the future of whiskey."
As the spirits category continues to evolve, it will be crucial that marketers continue to ask themselves: Who's being invited to the party, and who's being left out? It's clear that it's time to think about women as a vital line to the success of spirits and it's about time whiskey brands step up.  
LAST THOUGHTS
Did you know all bourbon is whiskey though the two are not interchangeable. Bourbon actually has no additives (aka extra flavoring), unlike some whiskies. Bourbon is just made with water, corn (at least 51% or more), and other grains, and it gets all of its flavors from the wood. Federal Standards of Identity for Distilled Spirits (27 C.F.R. 5) state that bourbon must meet these requirements to be considered a bourbon. In fact, on May 4, 1964, Congress declared bourbon "America's Native Spirit." It means that to be called bourbon, it must be made in the United States. And real true bourbon can only come from Kentucky, every other bourbon is just whiskey. 
Want to learn more about women in bourbon? Explore the Bourbon Women Association, an organization for women who are passionate about exploring America's Native spirit of bourbon, and the culture that surrounds it. This year celebrates the organization's 10-year anniversary and a new president, Maggie Kimberl, a whiskey expert, speaker, and journalist.
[columns_row width="third"] [column]
[/column] [column]
[/column] [column]
[/column] [/columns_row]