Lithuania may be small in terrain, but it's big on adventure and heart
Lithuania is a country made up of 2.78 million people, and yet small i sizem it has had a very intense history. According to History.com, aside from a brief period of independence from 1918 to 1940, Lithuania was occupied by Russia beginning in 1795, was controlled by Germany during World War II, and was incorporated into the U.S.S.R. in 1944 as one of its constituent republics.
On March 11, 1990, Lithuania declared its independence by a unanimous vote of its newly elected parliament. The new Soviet parliament acknowledged Lithuania's independence on September 6, 1991. Lithuania was admitted into the European Union (EU) and the North Atlantic Treaty Organization in 2004. The capital is Vilnius and it is now a tourist destination known for its compact size for roadtrips, bizarre food experiences, over five dozen wish-granting objects, 600 haunted manors, and so much more.
Lithuania's small size, seemingly odd food preferences, and latent belief in the supernatural make the country a quirky and attractive destination.  Tourists marvel at its compactness, unexplored sites, bizarre cuisine, and the richness of myths surrounding the country's cultural monuments.
We are thrilled to work with the country's Tourism Board to put together a list of the Top 5 most fascinating and unique reasons why it should be added to your Travel Bucket List. It is still a largely unexplored European travel destination full of surprising experiences, which lures us in without hesitation. Until we get to experience it ourselves, take a look at the reasons below.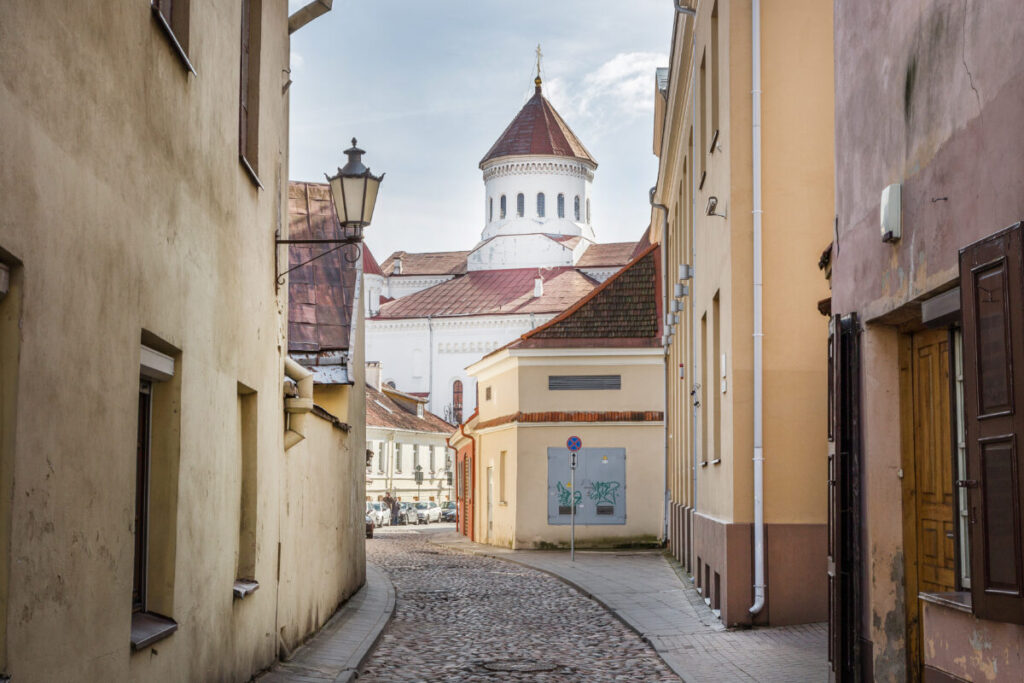 Lithuania is small—but ideal for traveling by car
Though 14th-century Lithuania was the largest nation in Europe—and many Lithuanians are still proud of this fact—the country in its present form is barely the size of Ireland or the U.S. state of West Virginia. In fact, the travel distance between the most northern and the most southern points of Lithuania takes only 3 hours to complete making it ideal for traveling by car or campervan. Therefore, the visitors can traverse through the country's lush nature, culturally diverse cities, and picturesque sea resorts in just a few days.
While the entire country is compact,  so are the individual cities. For example, it only takes 1,969 steps to explore the main sightseeing attractions of the country's capital Vilnius. The number might seem small, but Vilnius' UNESCO-listed Old Town is one of the most walkable in Europe. That is why even the shortest afternoon stroll in Vilnius is packed with history, astonishing Baroque architecture, green parks and artistic spaces.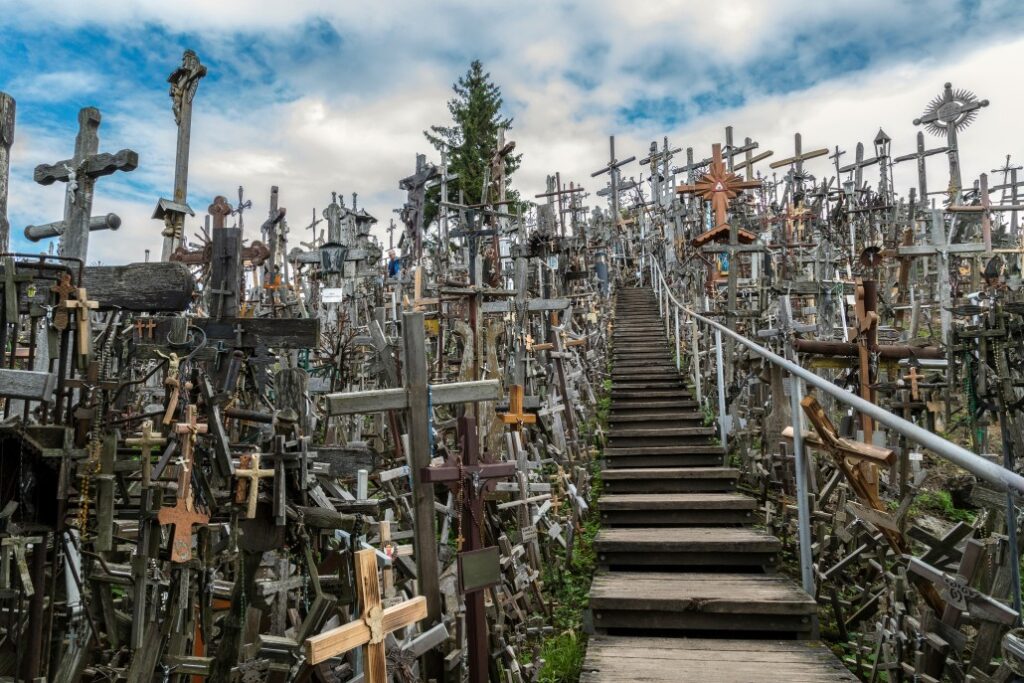 Natives might hide their superstition—but Lithuania is actually magical
Although most of them might vehemently deny that, Lithuanians—as residents of the last pagan nation in Europe—have never fully dispensed with their beliefs in the supernatural. Therefore, it might come as no surprise that the country has created a map detailing over fifty magical objects—sculptures, monuments, and places—scattered all over the country.  Here, each object—including the famous Miracle Tile of the Vilnius Cathedral Square or the Pupper with a Croissant by the Kaunas Puppet Theater—has its own story and has been attributed with unique wish-granting properties.
Also, while several countries celebrate Halloween in November, Lithuanians enjoy the company of devils, witches and spirits all year round, even in summer, during the magical night of Saint John's Day—a traditional midsummer folk festival. The Halloween-like atmosphere can be just as easily found among almost six hundred manors and several dozen more castles in the country. Up to this day many of them are wrapped in exclusive ghost stories such as a duchess bricked away in the tower, secret room of mirrors and other spooky tales.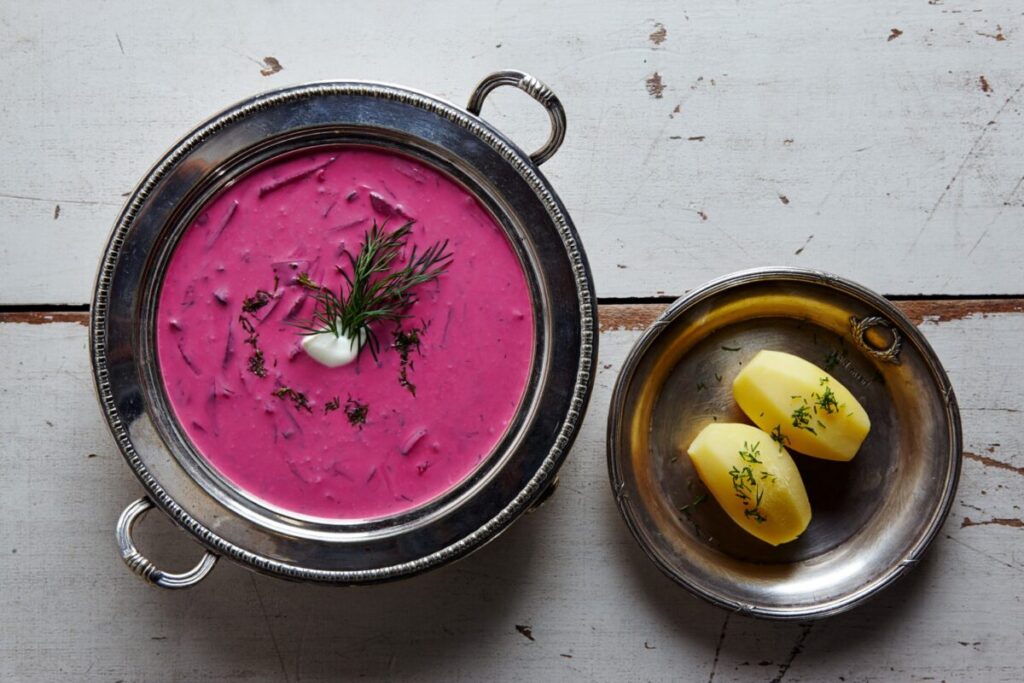 Odd Lithuanian food preferences—and most bizarre ice cream flavors
Šaltibarščiai—traditionally made by mixing kefir, pickled beetroot, spring onions, fresh cucumbers, dill, and eggs—is one of the most iconic Lithuanian summer dishes. The "pink soup"—as foreign visitors frequently refer to the dish— has been adored by locals for centuries due to its unusual and somewhat bizarre combination of ingredients. Therefore, no wonder that the country has put together a taste map of the quirkiest takes on this timeless Lithuanian food icon to allow travelers to explore many varieties and hues of šaltibarščiai.
As for the sweets, it seems that plain vanilla ice cream has already come out of fashion in Lithuania. Here, chefs around the country are going back to their roots replacing the conventional vanilla flavorings with the quirky essentials of the Lithuanian cuisine. This summer, the country invites the world's foodies to taste ice cream that has been infused with fresh cucumbers, wild flowers, and even stinging nettle.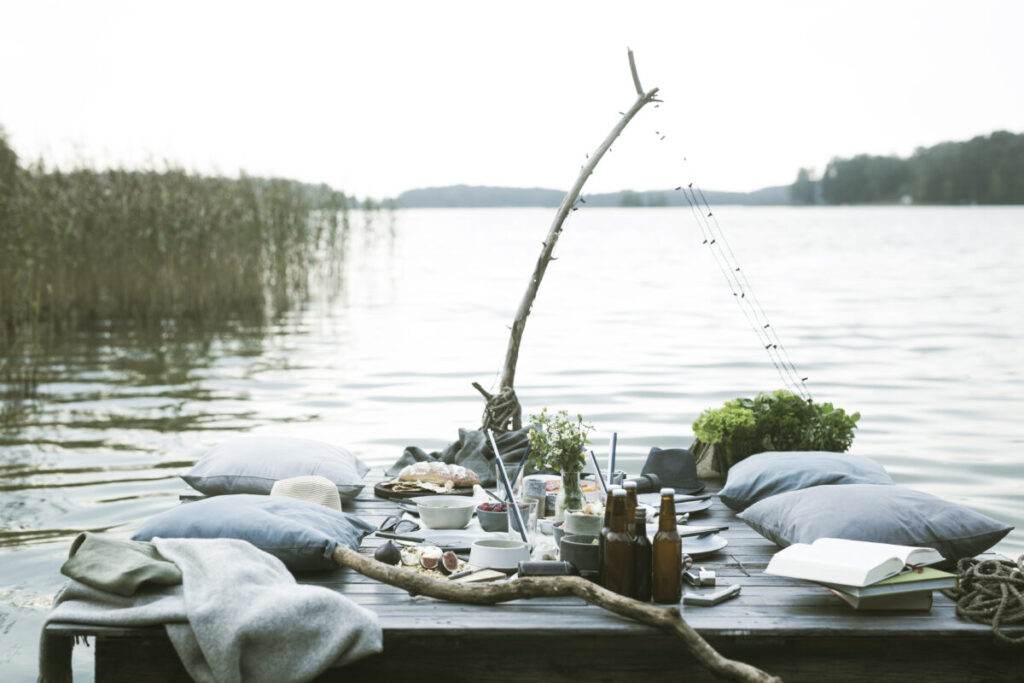 Lithuanian summer is short-lived—but perfect for nights under stars
During the warm season, it is easy to find delightful secluded places in Lithuanian nature for a stay: a peaceful hideaway at the edge of a forest, a treehouse at the heart of pine woods, a glamping site surrounded by an old oak grove, or even a cozy yurt on a riverbank. Therefore, in summer, most locals are likely to choose nature over five-star hotels, luxury apartments, or fancy villas.
However, for those not convinced about spending nights in nature, Lithuania is home to the first Sleep SPA in Northern Europe. Here, the rooms with the human-centric lighting system provide a symphony of smells, sounds, and lights that correspond to natural biorhythms, while the ergonomic beds adapt to body position providing visitors with top quality rest.
Still largely unexplored—but full of hidden gems
Lithuania is not the tourist hub that Paris or Sicily is. However, since it remains under most tourists' radars, Lithuania allows its visitors to enjoy the peacefulness and quietude of nature that has been untouched by civilization. From a slow stroll through a silent emerald forest, to an invigorating hikealong the Baltic Sea coast, to a cautious jaunt across a misty swamp—Lithuanian hiking trails have it all.
For example, hidden deep in the forests of Trakai—the historical capital of Lithuania—the 3.5-km-long Varnikai Cognitive Trail combines forest, lake, and marsh views. Leading away from the noise of the city, it invites visitors to experience the unaffected beauty of Ilgelis Swamp known for the abundance of berries: cranberries, lingonberries, wild strawberries, and blueberries.
More information is available at www.Lithuania.travel
[separator type="thin"] [columns_row width="third"] [column]
[/column] [column]
[/column] [column]
[/column] [/columns_row] [separator type="thin"]
10 Things You May Not Know About Lithuania
Lithuanian is one of the oldest language in the world today. This language is one of the oldest living Indo-European language of Europe.
Basketball is the most popular sport in this country. Several Lithuanians have gone on to NBA fame, the greatest star being Arvydas Sabonis.
One of the most famous Lithuanian dishes is Cepelinai. It was named so because of its oval shape which resembles a Zeppelin airship.
Easter eggs are not brought by cute and fluffy animals, it's granny Velykų Bobute who does it. Bunnies just help her decorate the eggs and load her cart. She has a sunbeam whip to urge her small pony forward.
Every year the river Vilnia is dyed bright emerald green for St. Patrick's Day. The idea originated in Chicago in the sixties, when Irish plumbers discovered an entirely harmless way of dyeing water.
There is an oak in Lithuania that has survived The Crusades. The Stelmuze oak is the oldest tree in Europe.
Miesto Sienos gatvе – the Town Wall street, a tiny alley inside a residential building, hides an uncovered medieval wall fragment. Even when the building is closed, you can sneak a peek through the gates.
The country even has its own aroma, called 'the Scent of Lithuania', with notes of wild flowers, ginger, raspberry, sandalwood and musk. Now you know the scent of this nation.
Vilnius has an anonymous swing foundation. It's a group of people who install swings all around the city, often changing their locations.
Lithuanians celebrate two independence days: there is one on February 16, and another, the Day of the Restoration of Independence, on March 11.