Why supporting BIPOC, women founded apparel brands doing good in the world means everything
As the world evolves (we hope) and supporting businesses that not only make great things, but also employ, empower, and inspire more women becomes the norm, we want to share some extraordinary brands. Not only are we celebrating fashion brands that are BIPOC, women-owned and operated—and are living by the motto that conscious fashion makes a difference—we continue to vow to support the brands that apply ethical, eco-friendly, and female-supportive business practices.
Before we get to the brands, there is so much "choice" out there, but not all of those choices promote community, environmentalism, and women, which is why what you choose to support matters.

"Attracting Gen Z and Young Millennial shoppers is the key to sustaining a luxury brand. Luxury retailers and brands must continue innovating and connecting to a digitally-minded younger audience. Offering items at entry-level price points can encourage brand loyalty that will last until these younger adults reach their full earning potential. A focus on sustainability will also help attract these more environmentally-conscious younger consumers," states Tamara Sender Ceron, Senior Fashion Analyst at Mintel.
Ceron adds, "As protecting the environment becomes more of a priority for consumers and awareness of the importance of sustainability in fashion grows, fashion retailers and brands will need to be transparent and ensure that their approach to sustainability covers all elements of their business and that they effectively communicate this with their customers."
GALERIE.LA
Highlights: Online and retail sustainable fashion store based in Los Angeles; Black woman-owned shop; each product features value badges like artisan, eco-friendly, ethical, local, recycled, and/or vegan; Black woman-owned brand
Style Notes: Effortlessly cool; elegant yet easy-to-wear pieces
My Picks: Rhoda Wrap Top Black, Dolores Top Stripes, Shalom Jumpsuit Navy
Occasion: Casual everyday wear, lounge, special occasion
Prices: $$$


CHRISTY DAWN
Highlights: Uses majority deadstock fabrics; sources regenerative organic cotton from Oshadi in India; handmade in small batches in LA or in India
Style Notes: Dreamy, feminine, and free-flowing
My Picks: The Pearl Jumper, The Vera Coat, The Emilia Bikini Top
Occasion: Everyday house dresses, special occasion, and bridal
Prices: $$$
VETTA CAPSULE
Highlights: Capsule pieces made from deadstock or eco textiles like Tencel, linen, and organic cotton; clothing is made in Los Angeles, New York, or India in ethical and eco factories that are audited and visited by the Vetta team
Style Notes: Ultra versatile pieces meant to be worn many different ways
My Picks: The Mockneck Sweater Dress, The Blazer Dress, The Linen Belted Blazer
Occasion: Everyday wear, business casual, workwear
Prices: $$
AVIATOR NATION
Highlights: California made 1970's lifestyle brand with high end casual wear; all hand stitched and made with purpose, that can take a hoodie and make it something you'll never want to be without; woman-owned brand
Style Notes: High end, limited runs, hand-stitched California cool
My Picks: 6 Stripe Hoodie, Aviator Nation Camo Hoodie, Women's 6 Stripe Sweatpants
Occasion: Casual, lounge
Prices: $$+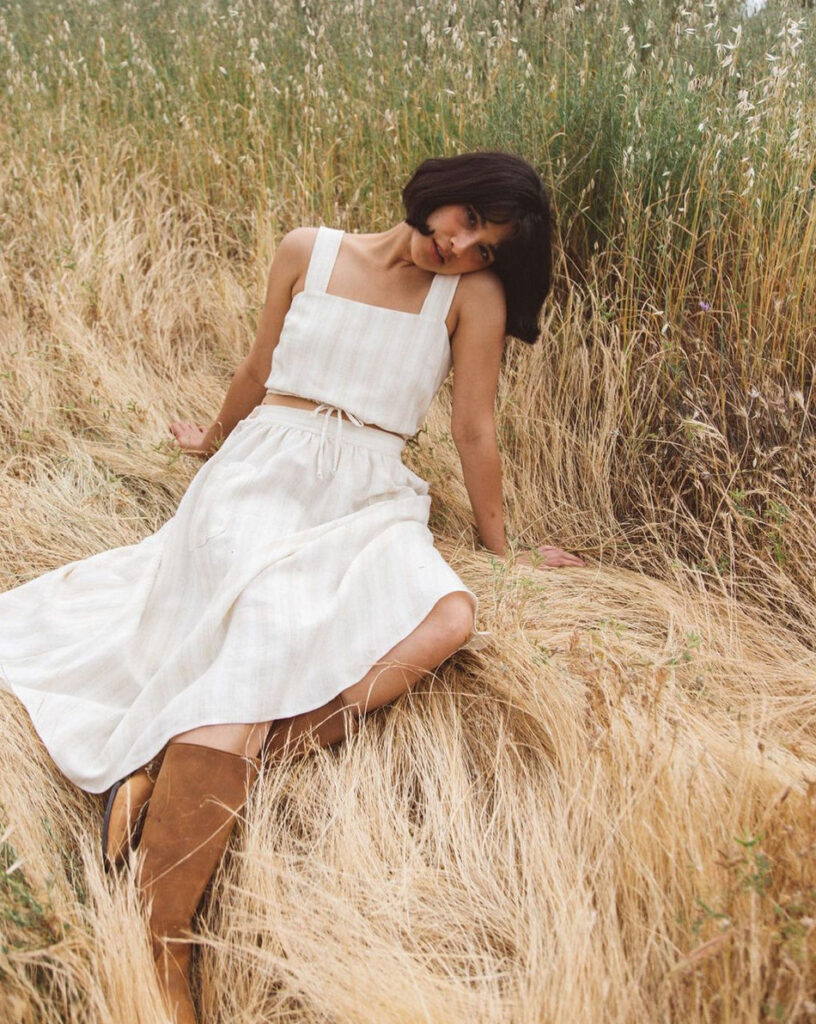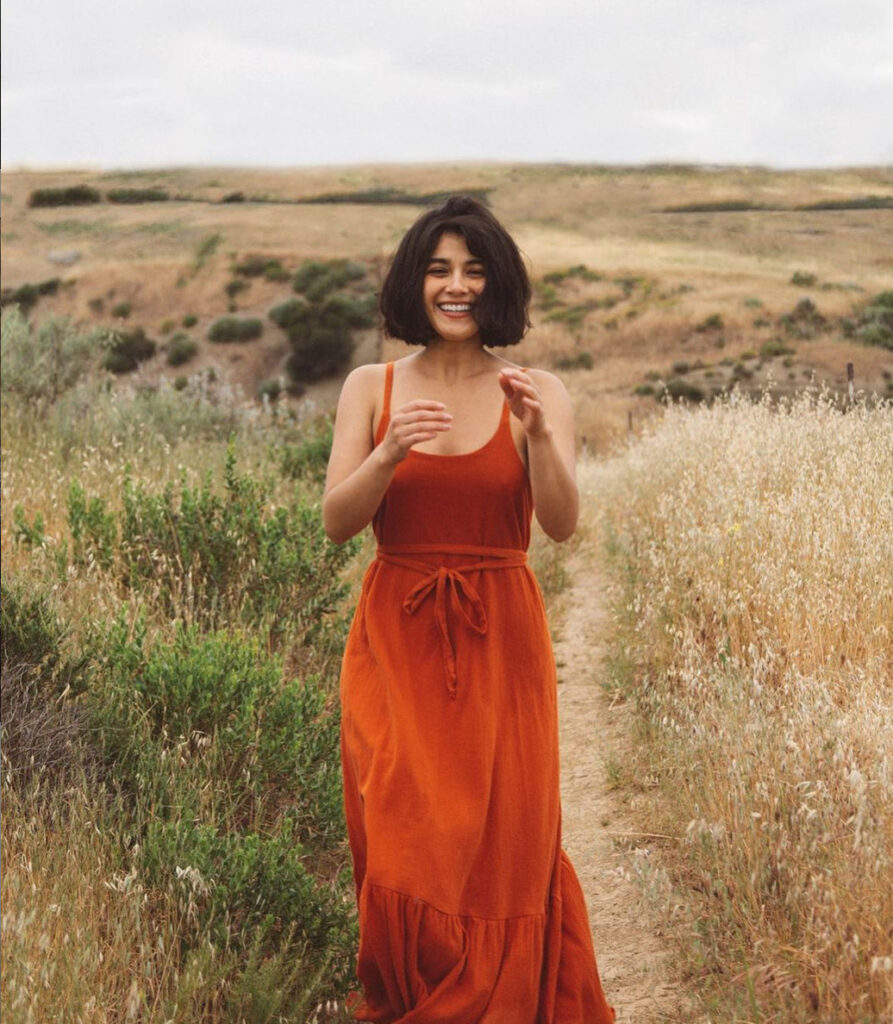 JEAN FRANKLIN
Highlights: Los Angeles sustainable fashion vintage and made-to-order pieces produced fairly in LA from recycled material.
Style Notes: Vintage vibes
My Picks: The Bodil Sundress, The Summertime Collection
Occasion: Everyday wear, business casual, special occasion
Prices: $$+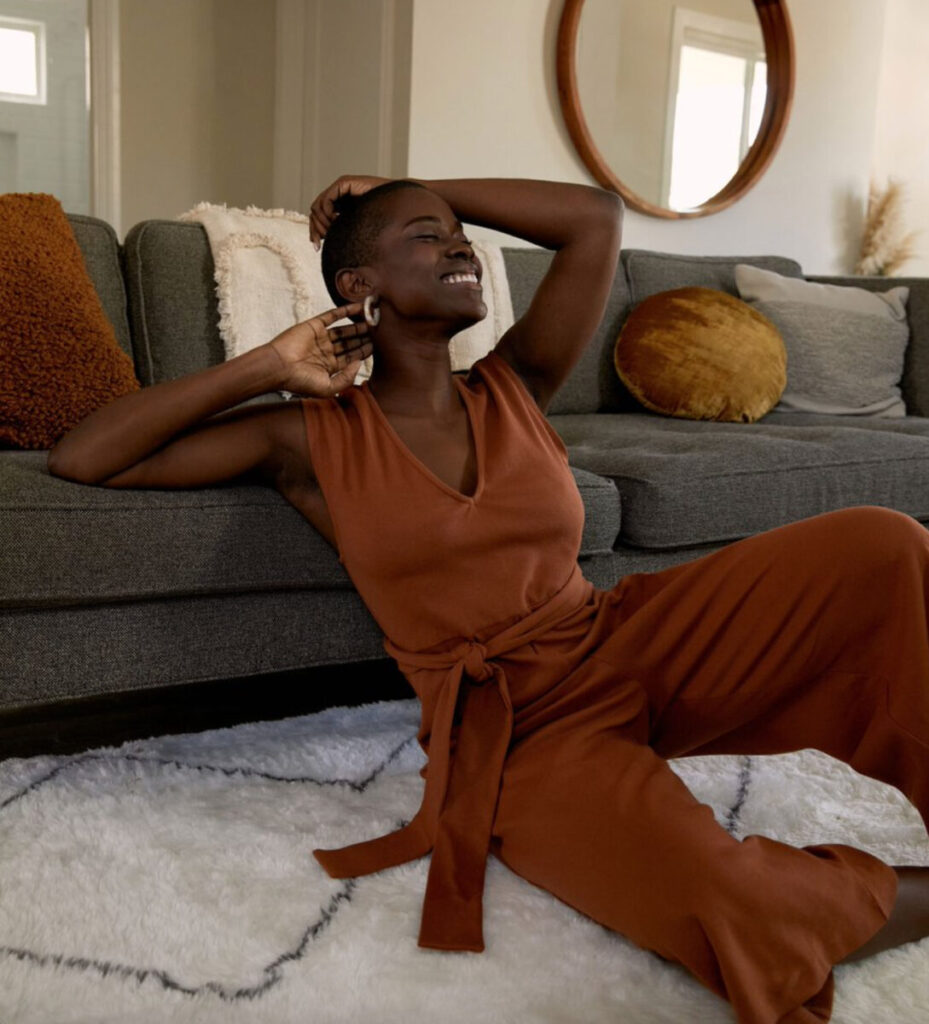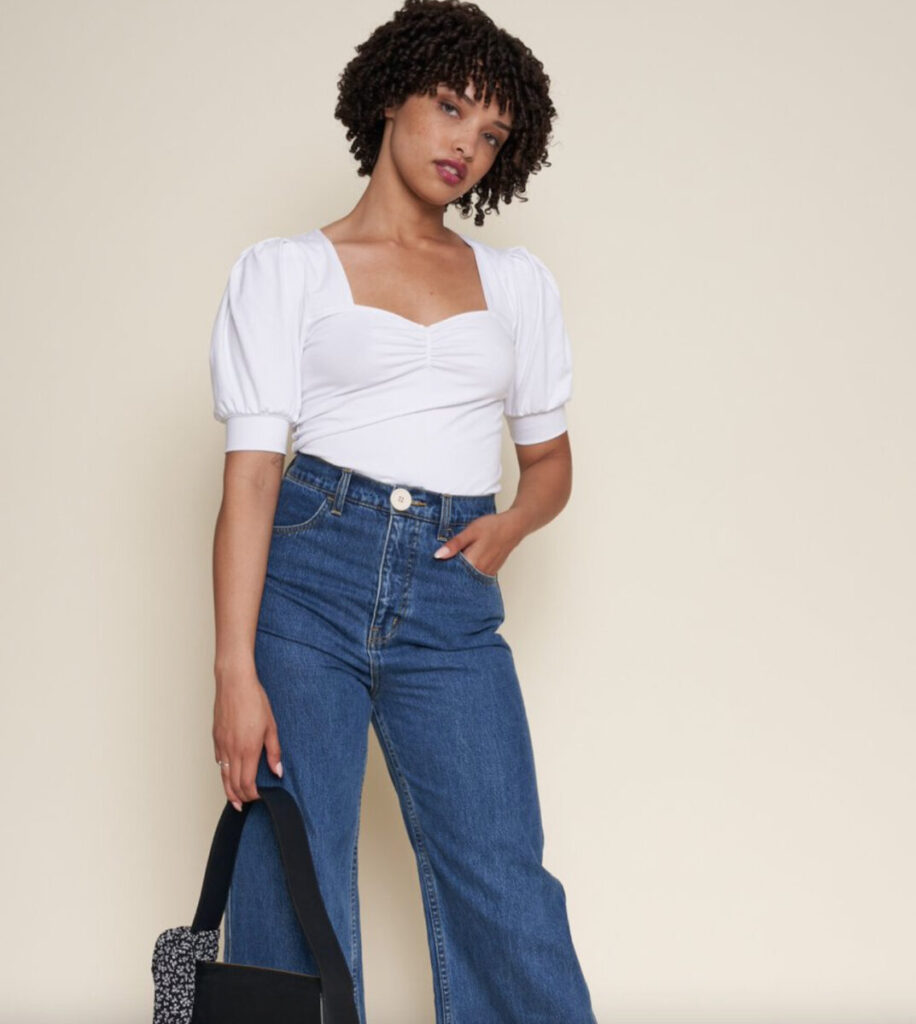 WHIMSY & ROW
Highlights: Eco-conscious fashion brand using upcycled, locally-sourced, and low-impact materials; manufactures in ethical factories in LA that are just a few miles from their offices.
Notes: Boho chic clothing for the modern minimalist
My Picks: Westly Jumpsuit in Rust, Hannah Top in White, Joan Dress in Grey
Occasion: Casual, business casual, and special occasion
Prices: $$+
SOTELA
Highlights: Size-inclusive and body positive sustainable fashion brand with unique sizing system (no "small" or "large" labels); each piece is handmade to order in California; uses materials like Tencel, linen, and organic cotton; woman of color-owned brand.
Style Notes: Comfy, forgiving fits designed to be worn through size fluctuations
My Picks: Nora Overall in Twill, Stella Culotte, Lima Jumpsuit
Occasion: Casual, lounge, business casual
Prices: $$
BRAND HIGHLIGHT | NINETY PERCENT
Ninety Percent, a London-based sustainable womenswear label that shares 90% of their profits. They have pioneered a business model to try and approach the fashion industry differently.
Way back in 1988, their co-founders Para Hamilton and Shafiq Hassan met and a bond was formed over John Lennon, David Attenborough, world music, disappearing tribes and craftsmen, and the virtues of organic food, amongst other things. Back then, and somewhat ahead of her time, Para said to Shafiq, "Planet comes first", and it's this ethos that has powered their business partnership and friendship for 30 years in the garment industry – culminating in the creation of an industry-leading garment manufacturing facility in Bangladesh that puts planet and people before profit (you can meet our factory team here).
NINETY PERCENT
Launched in 2018, Ninety Percent was born out of this revolutionary caring spirit with a model that is based on sharing and 360-degree empowerment.
We share 90% of our distributed profits between charitable causes and those who make our collection happen. Then we invite you to vote for your chosen cause using the unique code found in your garment's care label. Find out more about the causes we support here.
Co-founder Hassan adds, "We created a concept that is all about making maximum change with our profits, where our customers know they are being a part of a revolution in the way businesses are run. Why not change and find a new version of capitalism – our version? We're trying a crazy idea and seeing if it connects with people."