It's Almost Spring Time! That means new season Fashions, Shoes and Accessories. It also means that it is time for the great closet Purge. Remember one Item in, one item goes out! We are cleaning out our closets for our new arrivals, do you have yours ready?!
The question is what is in this season? What should you be buying? My Assistant Caleb and the newest intern to our team, Jenifer, have taken point on this seasons must-haves for men and women.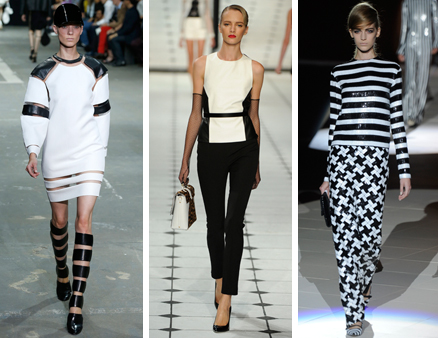 From Runway to Street
Key Black and White pieces whether it's color block, stripes or polka dots were all over the runway for Spring 2013.
You can get a black and white stripe maxi dress at NastyGal.com or a key black and white jacket to pair with a nice pair of jeans.
Ruffles were seen all over the runway from Balenciaga to Comme des Garcon. A nice ruffle one shoulder dress will be beautiful with a nice sandal or mix up your closet with a short ruffle skirt. Monochrome was everywhere on the runway! Especially white. Get a beautiful peplum white dress at Ted Baker.
MensWear
Our resident Fashionisto Caleb Has some tips for all the guys out there:
Stripes simply need to be a staple in every man's wardrobe this year. It's not just for nautical looks.
You'll definitely want to fall in line with Military Style this season. From jackets and vests to belts and skinny jeans, find the piece that fits you and wear it!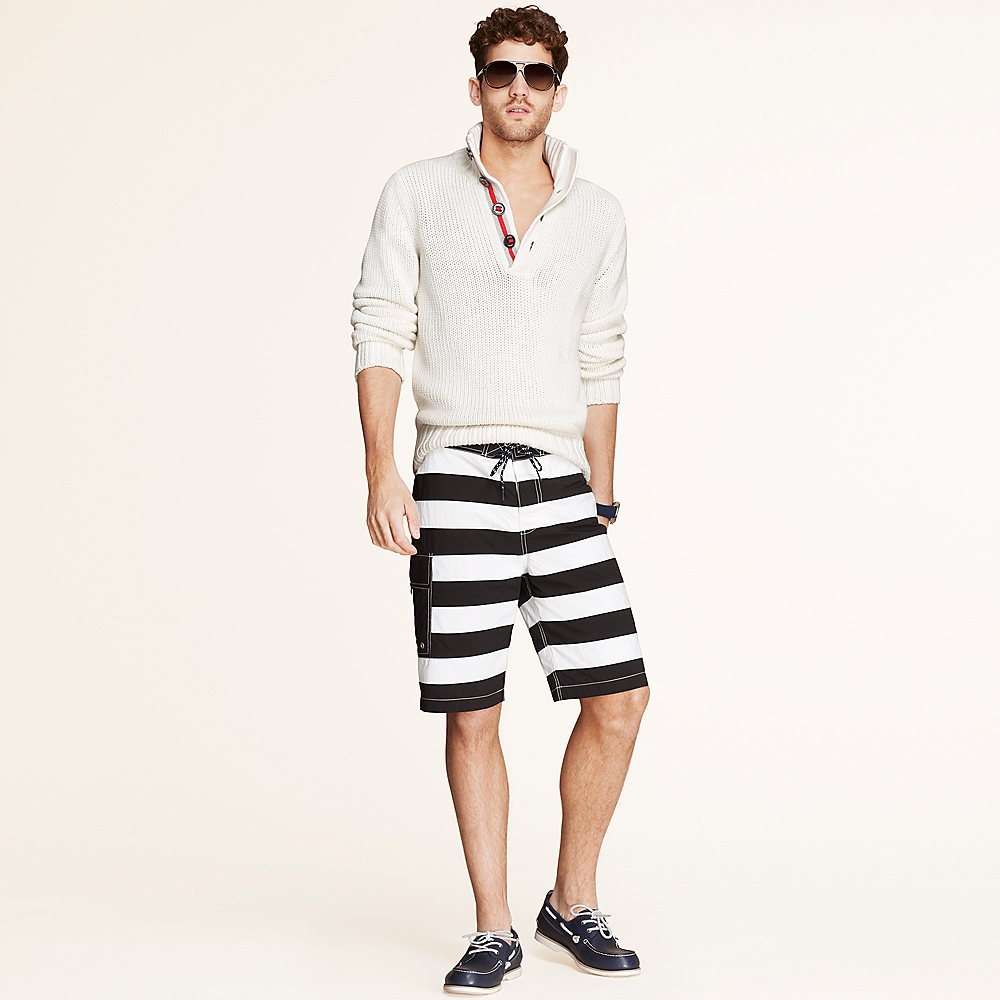 Pastels are actually in this spring. Sounds too predictable, right? Don't be fooled, a powder blue tee or dusty rose chinos can make you stand out more than you think — in a good way. Uniqlo has some really great colors. However, Vibrant Colors are also standing out. I've been seeing blues, yellows and tangerines this season (seems to be tees and polos) — Polos are a great addition for spring — paired with jeans and a casual suit jacket for a night out or with some shorts for a day in the sun. Try looking at Ralph Lauren OR Abercrombie & Fitch.