Eating Your Way Through Paso
5 Eateries You Should Bite Into
PHOTOS by Dawn Garcia
[dropcap letter="P"]aso is inevitably the quintessential experience along the Central Coast. With a microclimate that mirrors regions like France, Italy and Spain, the wines that are made here are absolute perfection. From oysters in the soil (Oyster Ridge) to cold temperatures to blistering humidity, this California region has everything you need.
As many ventured through here, the farmers, winemakers, restaurateurs, artists and chefs that are in Paso Robles now exemplify a level of devotion, quality, experimentalism and most importantly, beauty.
For those looking for dining experiences that embody farm-to-fork, sustainability, flavor and authenticity, Paso is a terrific city to rest your head and invite your appetites and thirst to something different. For those of you in California used to heading to Napa or Sonoma, Paso Robles should be on your staycation radar.
For more on Paso itself, visit www.TravelPaso.com and to find out where to have some tasty drinks? We've got you've covered: Drinking Your Way Through Paso.
[columns_row width="half"] [column]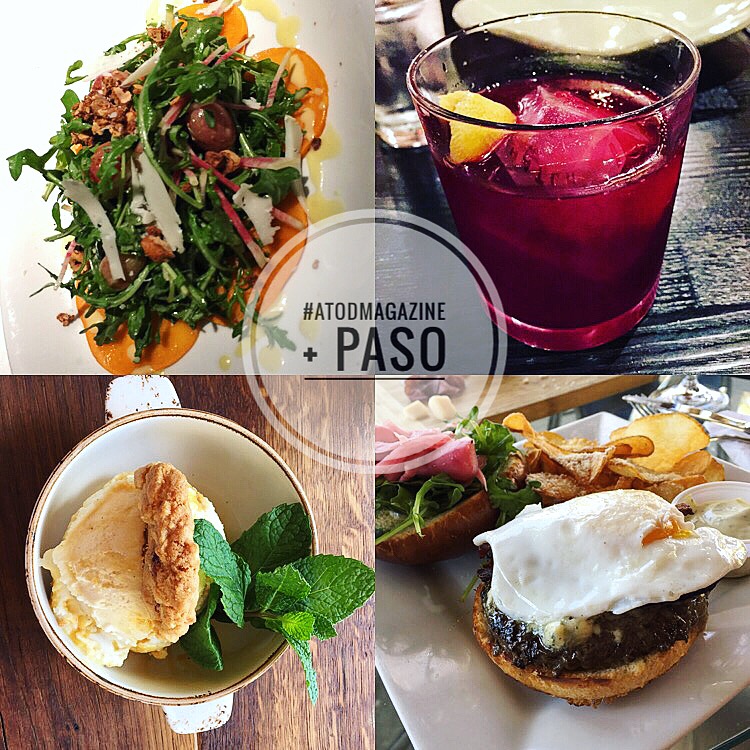 [/column] [column]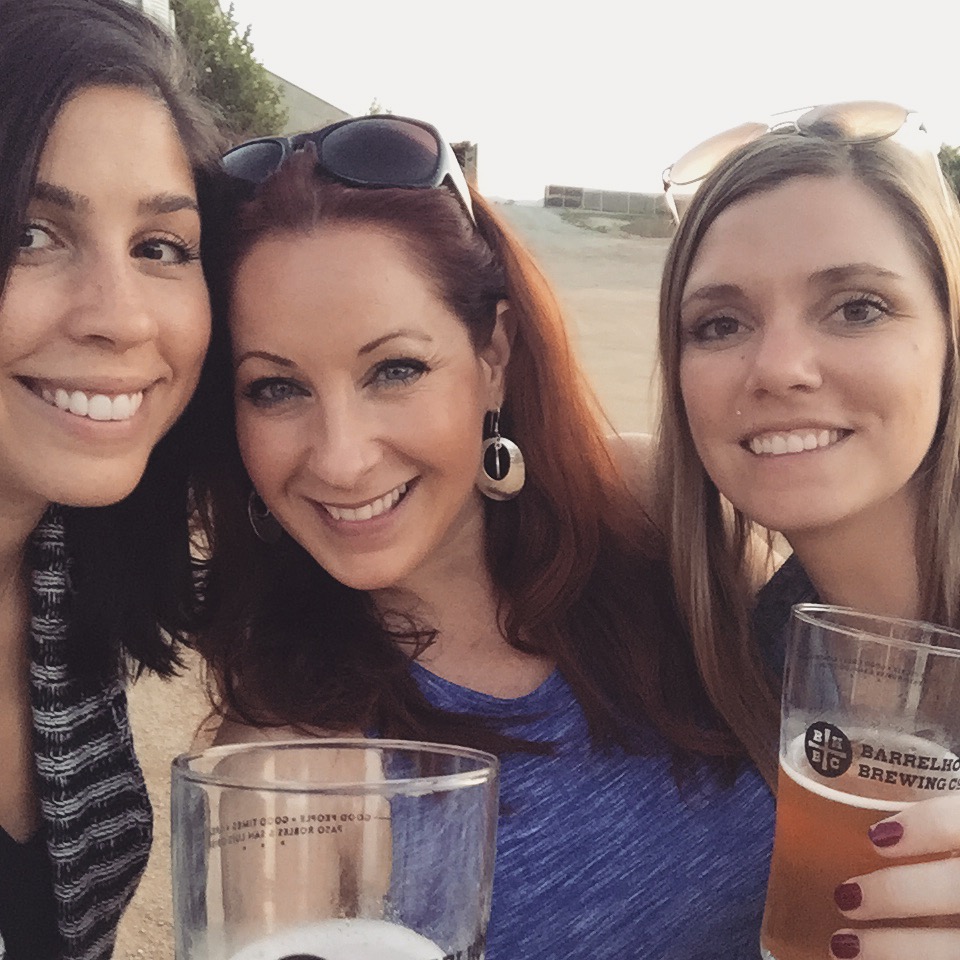 [/column] [/columns_row]
---
1. HATCH Rotisserie
835 13th St. | Paso Robles, CA 93446
An industrial, chic restaurant that has a feel of a meat packing district building turned restaurant with cuisine that makes certain you don't walk away without having something you've never had before. HATCH is a great addition to the culinary terrain of Paso. While we had the pleasure of trying multiple dishes, there were some standout dishes: two in particular. One dish HATCH is known for and the other was a new twist on a staple seafood.
[columns_row width="half"] [column]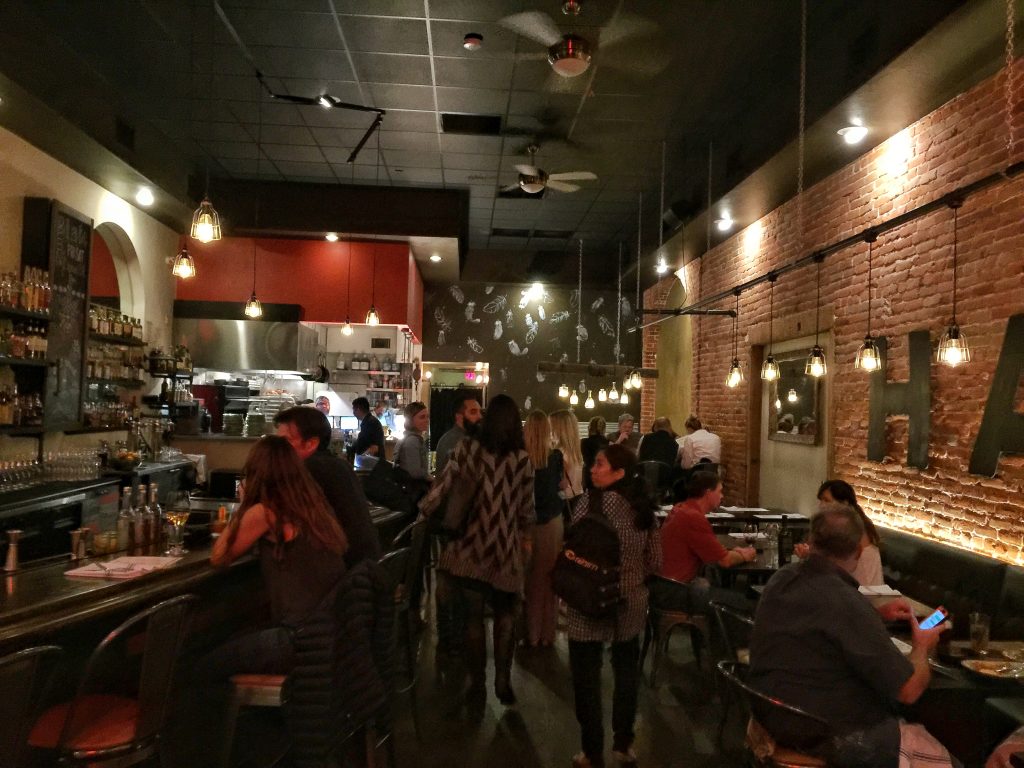 [/column] [column]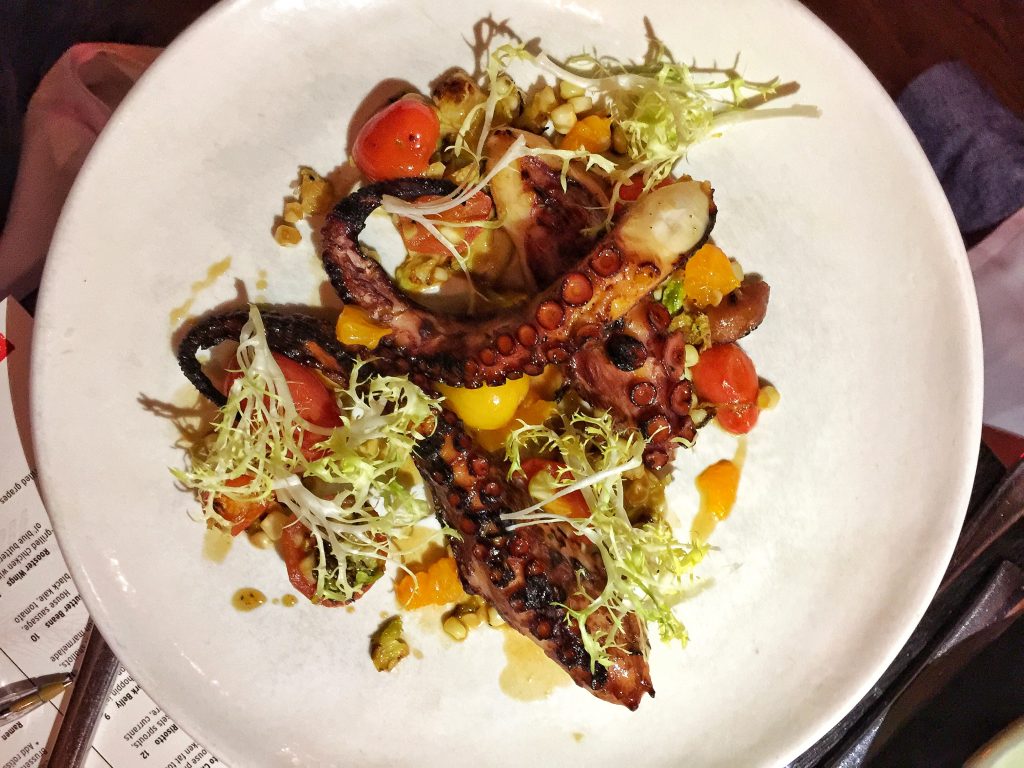 [/column] [/columns_row]
MUSHROOMS | fire roasted hen of the woods, soy, aioli, parmesan

GRILLED OCTOPUS | Spanish octopus, fava bean succotash, pork belly, tangerine
The mushrooms were heavenly! Having these fire-roasted morsels prepared with the soy and aioli was a new twist on a favorite. The grilled octopus was beautiful as well. It was the pork belly and tangerine additions that allowed this tentacled creature to thrive in taste. Next time you're planning to head to the fastest growing region for wine tasting on the West Coast, you'll want to order both of those dishes. You'll also want to go in thirsty for a cocktail. Their cocktail program is definitely unique and has that air of creativity that utilizes a really unique blend of local ingredients.
---
2. COURTNEY'S HO– — USE
311 6th St. | Templeton, CA 93465
A restaurant with a purpose, this quaint little café is a house serving cuisine out of a tiny kitchen staffed with a mix of experienced servers and some pretty special employees.
With food that has that small town feel, dishes aren't overcomplicated but really fresh and colorful. Most of the menu will appeal to your healthier side but it's the story behind the restaurant itself that makes every bite one with meaning and that's pretty terrific.
[columns_row width="third"] [column]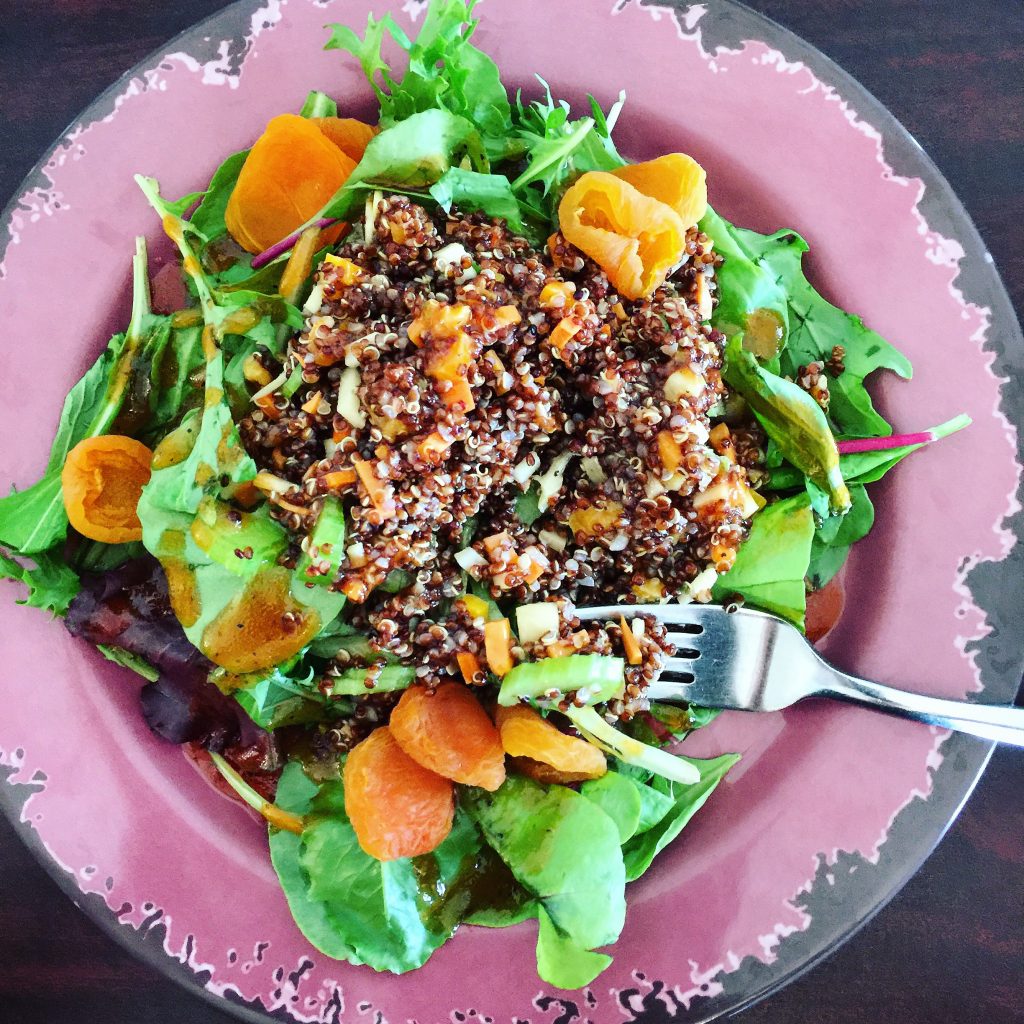 [/column] [column]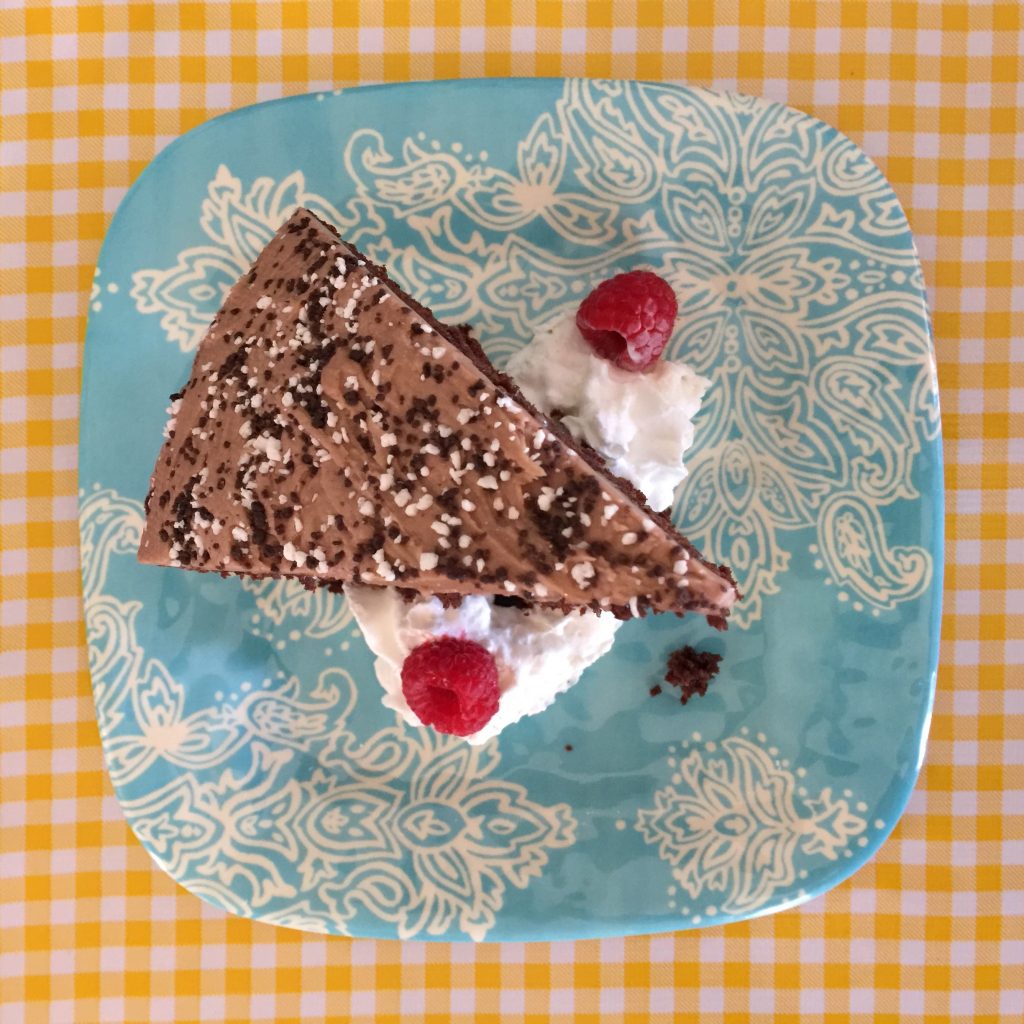 [/column] [column]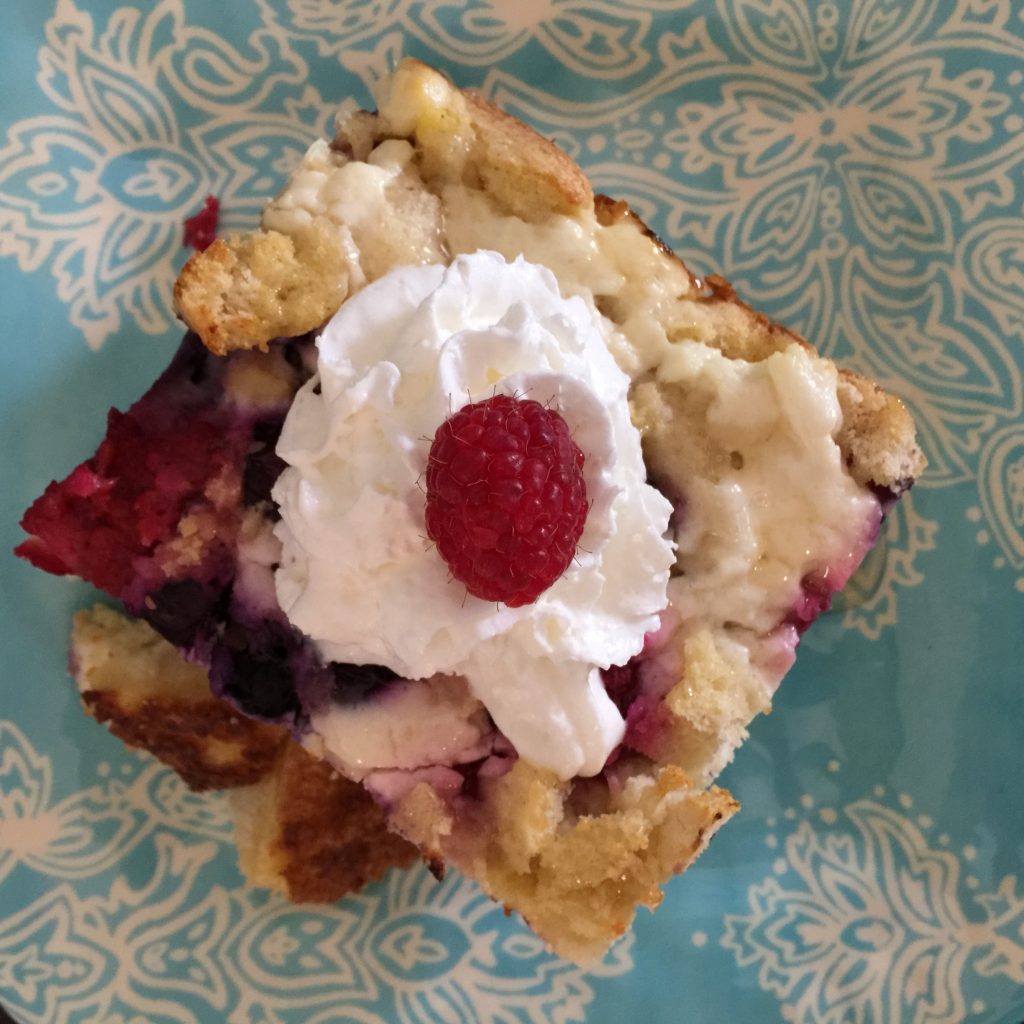 [/column] [/columns_row]
On the menu for today were some staples from Fig Good Food and a variety of locally sourced desserts for the finish. The salad I had reminded me of summer with fennel and dried apricot and the remnant of pistachio.
QUINOA HARVEST | Roasted fennel, heirloom carrots, scallions, celery, dried apricot, pistachio nuts, greens, tomato vinaigrette

FLOURLESS LAVENDER CAKE
Fig at Courtney's House" is the result of a unique partnership between Fig Good Food restaurant and Courtney's House and will provide a community-based job training program for the adults we serve. Courtney's House is dedicated to providing young adults with developmental disabilities a safe, supportive, individualized environment where they will be exposed to and encouraged in areas of vocational, life and social skills, along with enrichment opportunities, so they may realize their full personal potential. The café is operated by Chris Dillow and her staff, while job coaches support our participants as they learn a variety of skills
---
3. CASS WINERY
7350 Linne Rd. | Paso Robles, CA 93446
Cass Winery has a rather cool story. Steve Cass began the development of a residence on a winery in Paso but in 2002 joined forces with Ted Plemons after a trip to South Africa. If you've never met Ted, you need to. The man is a cross between looking like Richard Branson with a personality that is almost always high energy and excited when he talks about what he does.
Cass Winery is located off of Highway 46 and while it has served as a rather great venue for weddings and events, it is also a café with a tasting room inspired by that trip to South Africa. The cork wall is something you should see.
[columns_row width="third"] [column]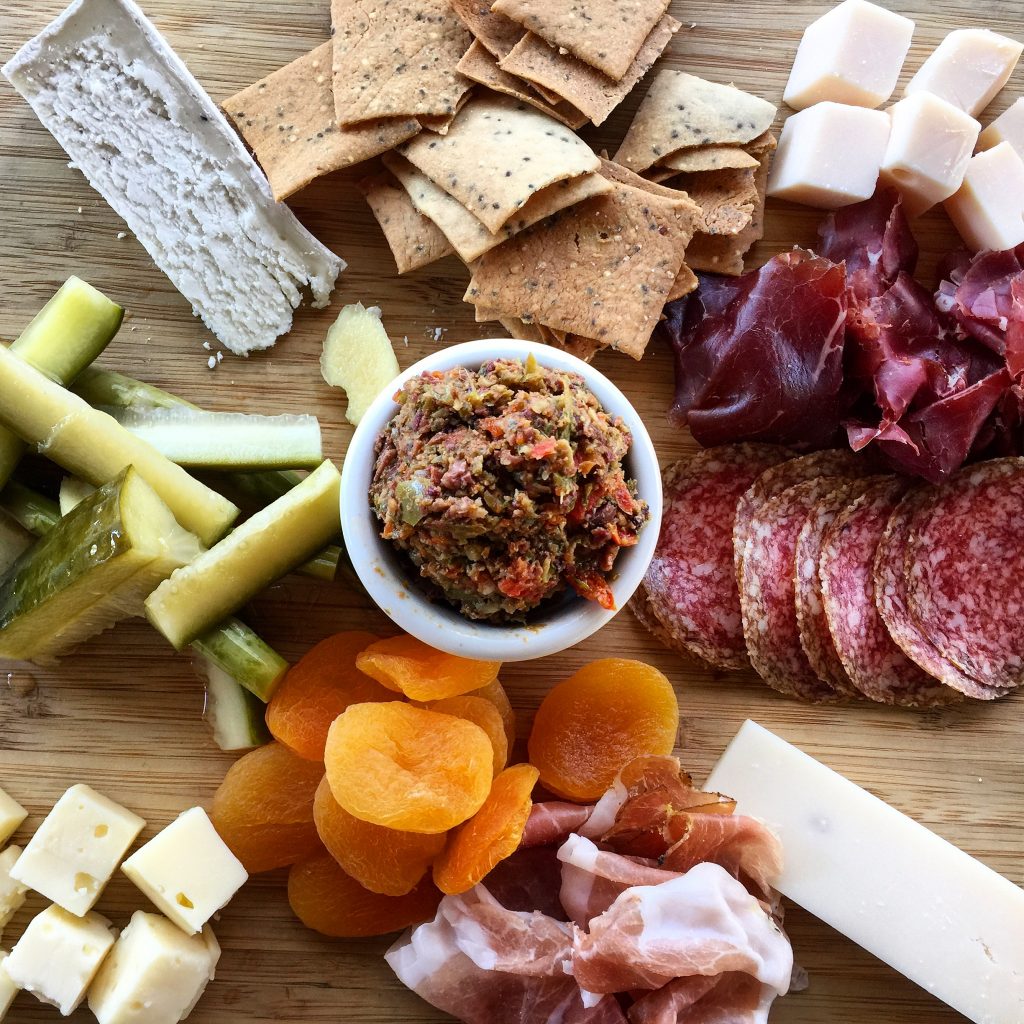 [/column] [column]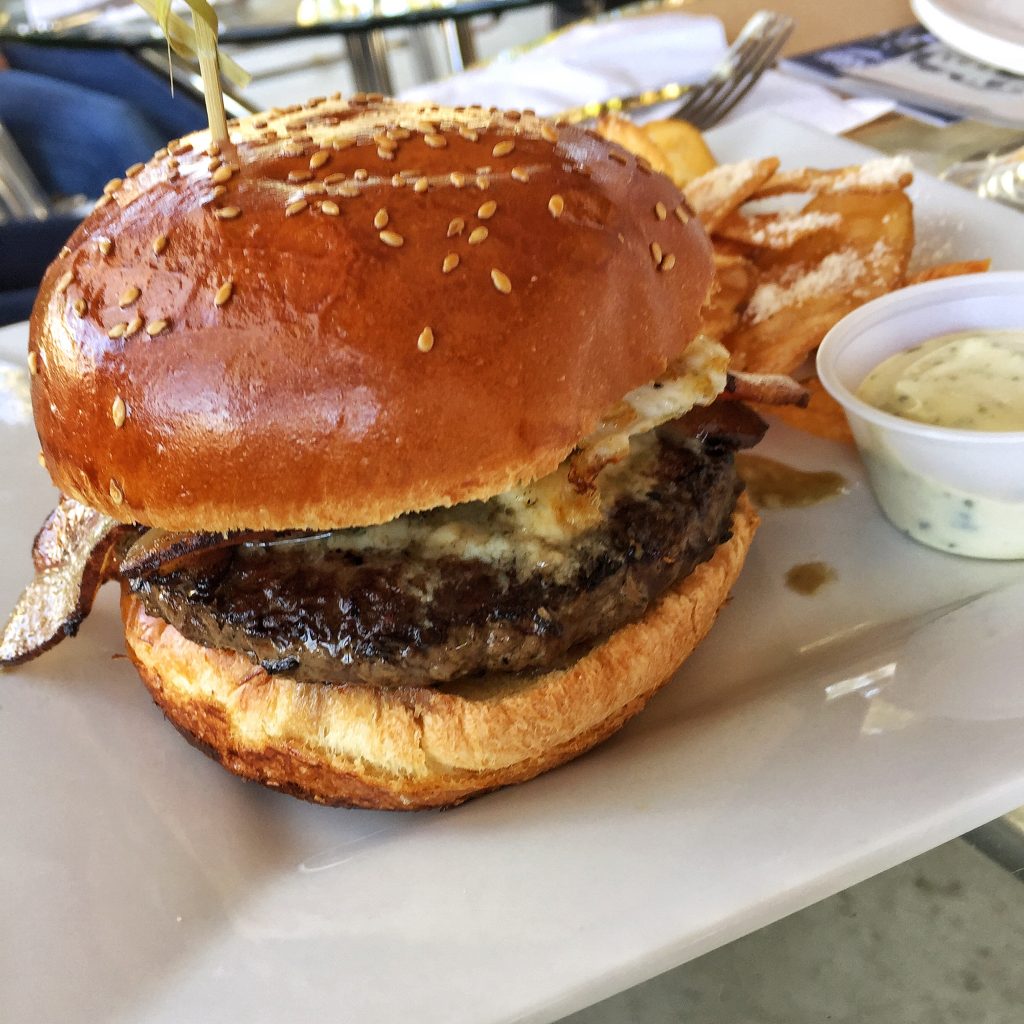 [/column] [column]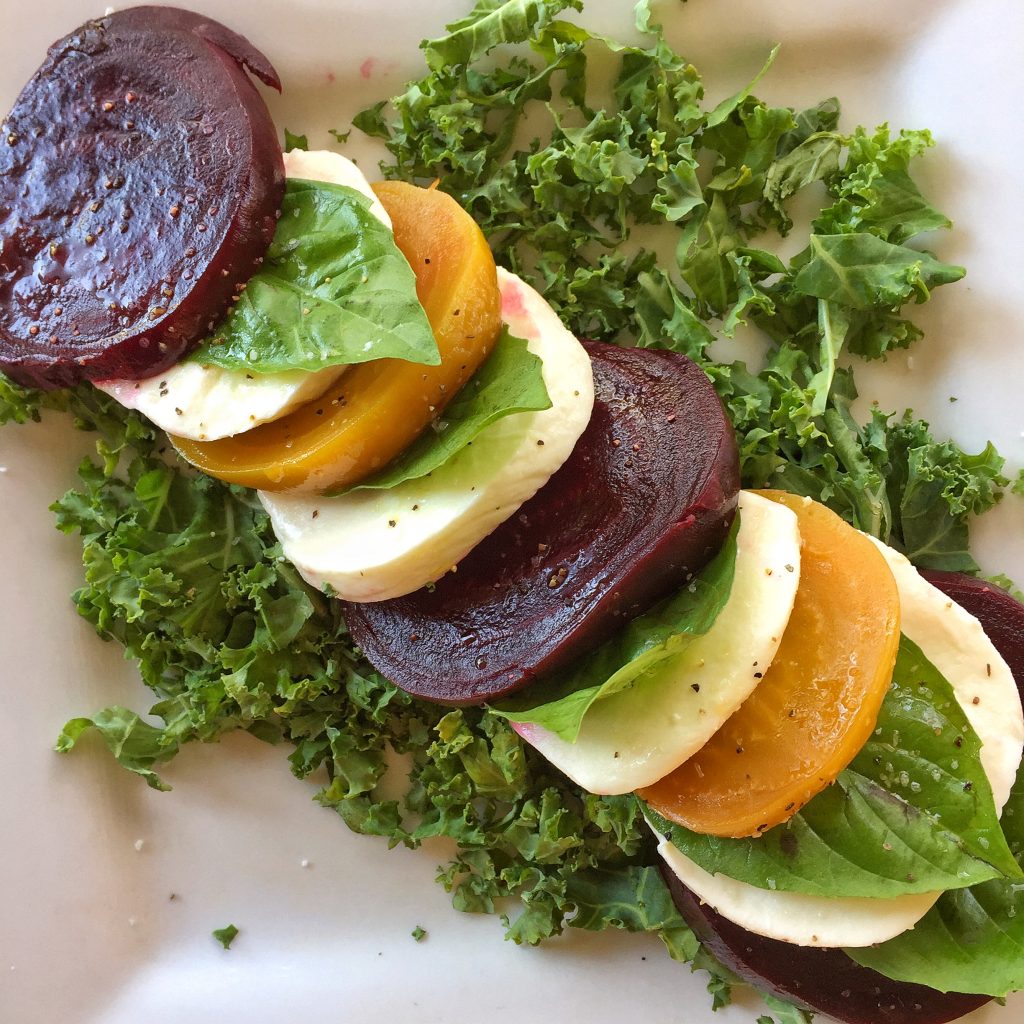 [/column] [/columns_row]
The food served is farm-to-fork with crisp veggies, fruits, and colorful meat and cheese options. They also have house cured olives that are pretty great. I had a salad and nibbled on a bit of the antipasto and cheese board. I loved the olive oil pesto tapenade.
Cass Winery has an eclectic range in terms of wines to taste and it's a great place to borrow some horses from Central Coast Trail Rides and enjoy the winery's terrain.
---
4. CELLO
Located inside of the luxury winery and resort, Allegretto, Cello Ristorante is a top notch restaurant. Whether Chef Eric Olsen is serving you locally caught abalone or a salad plucked from the chef's garden, you will always end up with at least one dish that will make you long for more. The cuisine is certainly made with love and passion and it shows in the vibrance alone.
[columns_row width="half"] [column]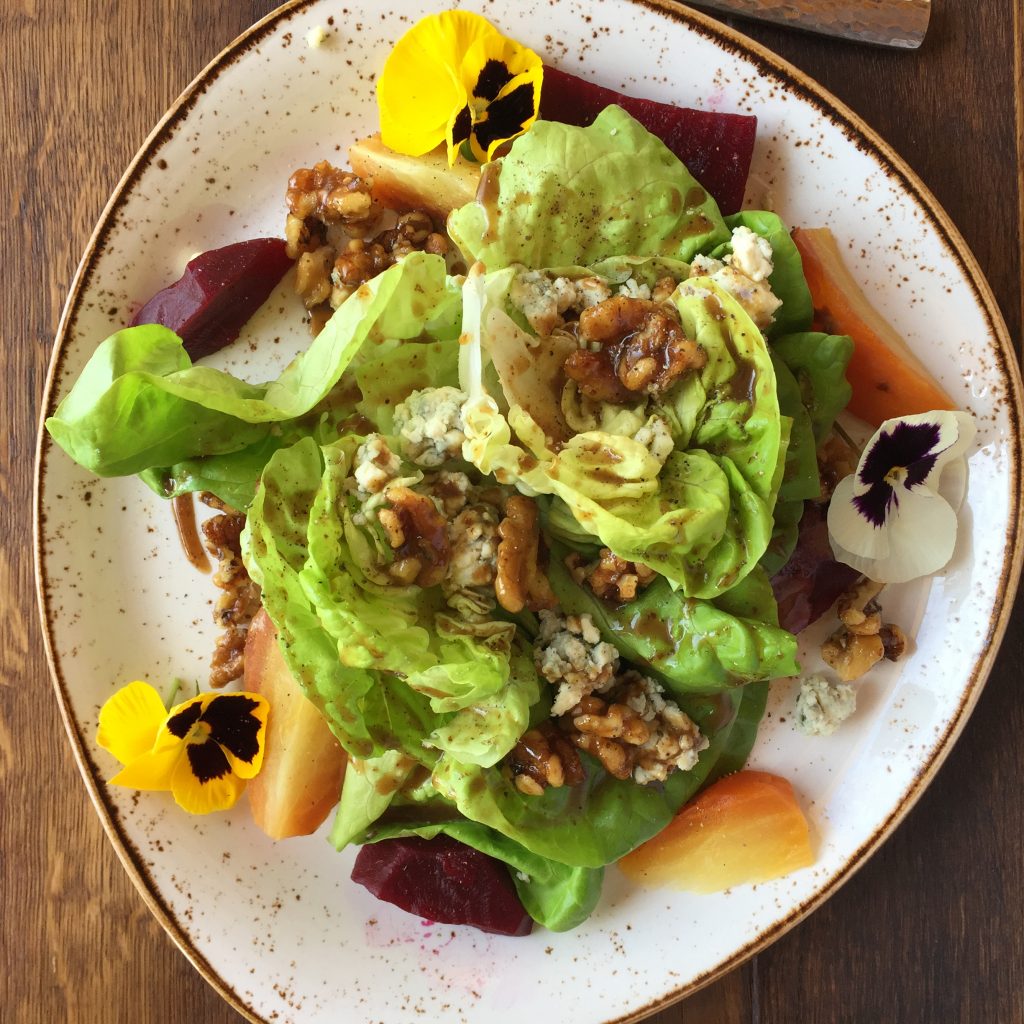 [/column] [column]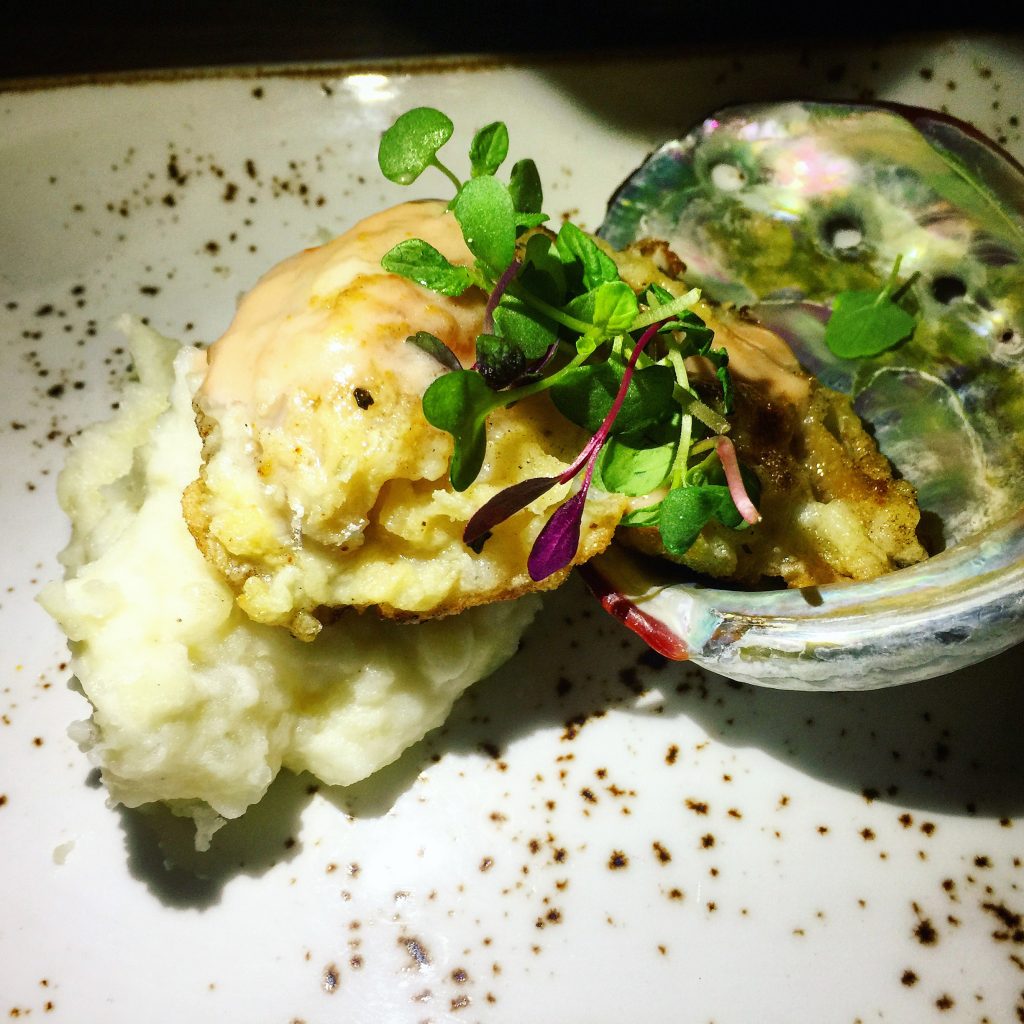 [/column] [/columns_row]
In addition to their incredible menu (breakfast, lunch, and dinner), they have a spirulina smoothie that started my day every day I was there. Here are some dishes you have to try:
DUCK HASH with CAL-POLY QUAIL EGGS

RAW VEGAN ZUCCHINI NOODLES

FORAGED MUSHROOM RISOTTO
The menu has its staple items but it changes daily depending on availability of produce, meats and seafood. Either way, whether you go vegetarian, pescetarian, gluten free or down right carnivorous, Cello will have something for everyone.
That said, you absolutely cannot leave there without trying the Abba Zaba ice cream. It's nostalgia well worth exploring.
---
5. JACK CREEK FARMS
Owned by the Jack family, the minute you walk up you are greeted by the house cats (six on the premise to be precise) and a slew of fresh pumpkins (should you come in fall). You walk into the red barn-like store to find yourself taken over by scents of fresh honey and candles that smell like cookies. It's pretty wonderful.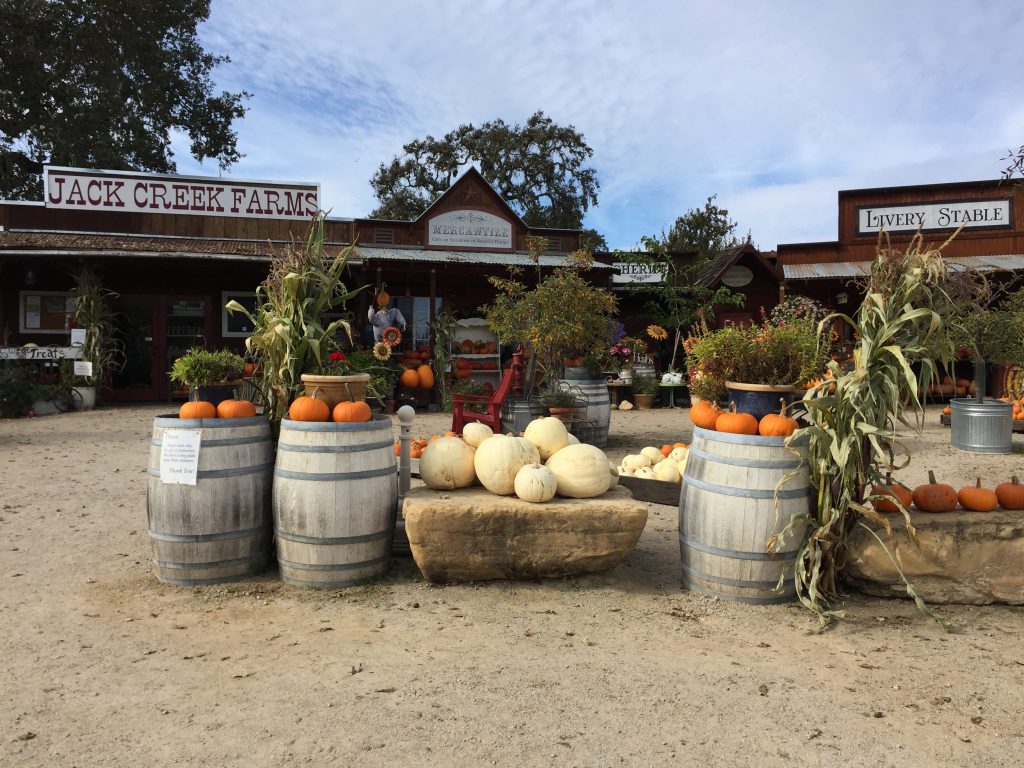 This is also where I learned more than I ever knew about honey. For starters, while it may seem obvious after you read what I'm about to tell you, there are as many varietals of honey as there are flowers. Bees love to pollinate everything so honeys can range from light caramel color from a white sage honey all the way to a deep dark molasses color from avocado honey. Each strain of honey is distinct in taste and no two are the same. I was most surprised by the avocado honey. It tasted like a spoonful of brown sugar and can easily be used on oatmeal or waffles or even in place of brown sugar when baking.
They also to happen to have these tiny little churro bites that taste more like corn puffs cereal than churros – and – they are as addicting as one could think. If you stay a while, the iced ciders are a must. It may sound silly but you have to get it. (You'll feel like sophisticated kid!)
Overall, Paso Robles is full of dining options. With a population of 30,000, Paso continues to flourish in terms of wines, craft brews and distilleries, cuisine, adventure, and exploration. In fact, admittedly, it's our goal to eat at every single spot! For more on Paso: